Last Updated on 8th January 2019 by Sarah and Justin
Wow. 6 months. 6 months on the road. 6 months of living out of suitcases. 6 months of learning how to say "hello" and "thank you" in quite a few different languages. 6 months of trying new foods (mostly good). 6 months of exploring a whole lot (but still very little) of this world. The best 6 months of our lives.
The past 6 months we've discovered so many cool little spots that have made us feel happy and appreciate what we're doing. Here are the top 6…
Top 6 Special Spots
6. Olomouc (Czech Republic) Upper and Lower Squares
Also known as Horní and Dolní Náměstí in Czech, Olomouc's main squares are among the most beautiful we've visited in the world. They contain many interesting sculptures and fountains and are surrounded by beautiful buildings. The whole effect is quite appealing. One could happily relax in either square for hours.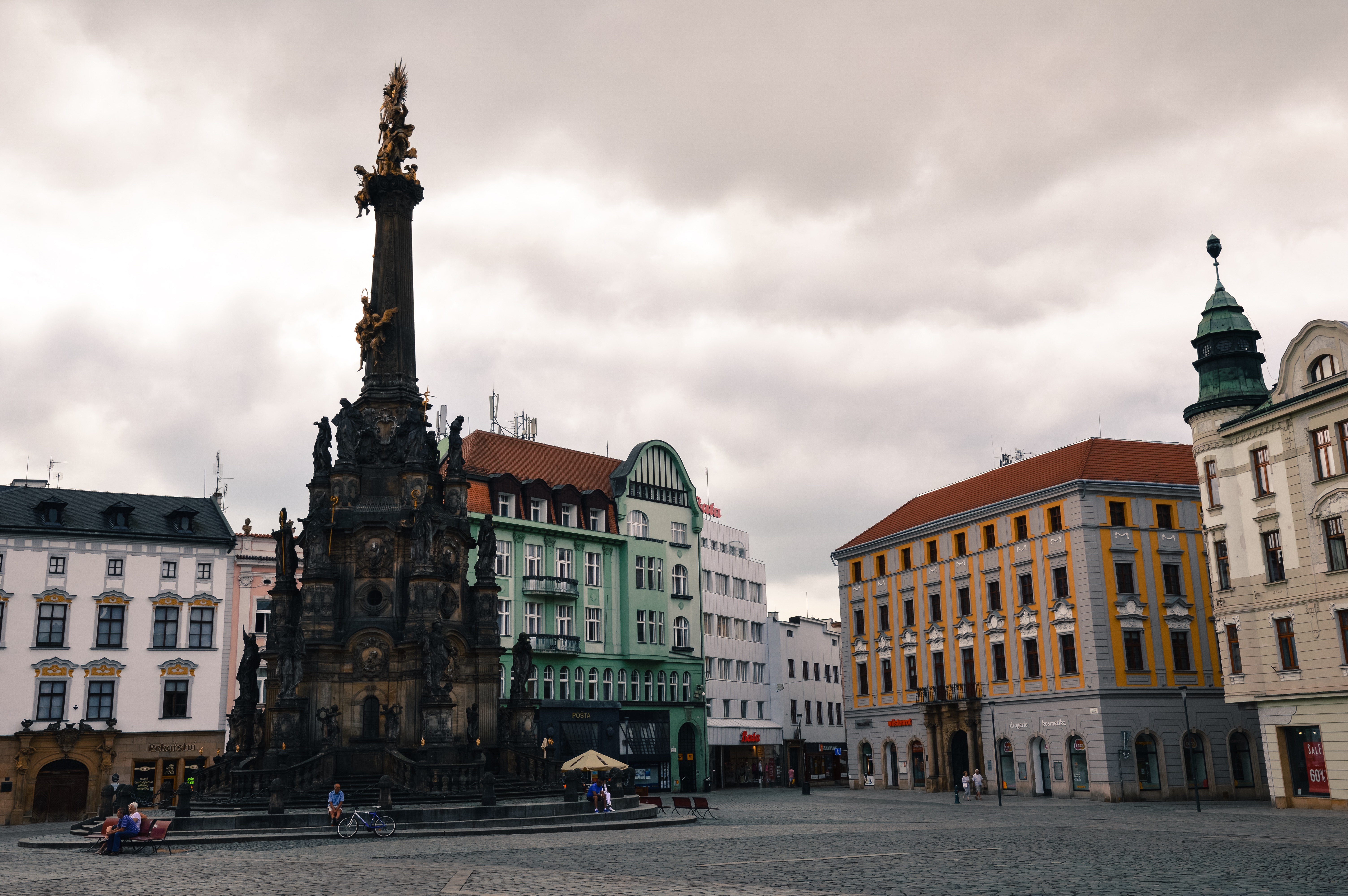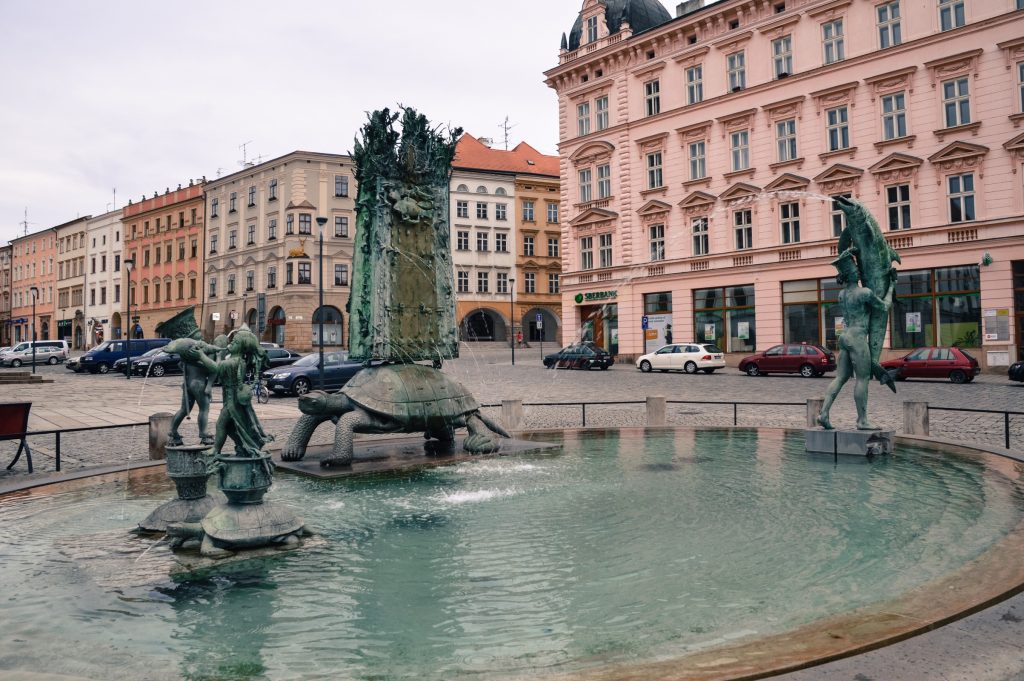 5. Hoàn Kiếm Lake in Hanoi (Vietnam)
Hoàn Kiếm Lake is a major landmark in Hanoi. It's south of the Old Quarter and is a wonderful place to walk around or just hang out in. It's appealing to tourists and locals alike. During our time in Hanoi, we walked around the lake many times. We saw people posing for pictures, people selling and eating fruit, and groups of women dancing for exercise. It's beautiful during the day, but really special when it's all lit up at night.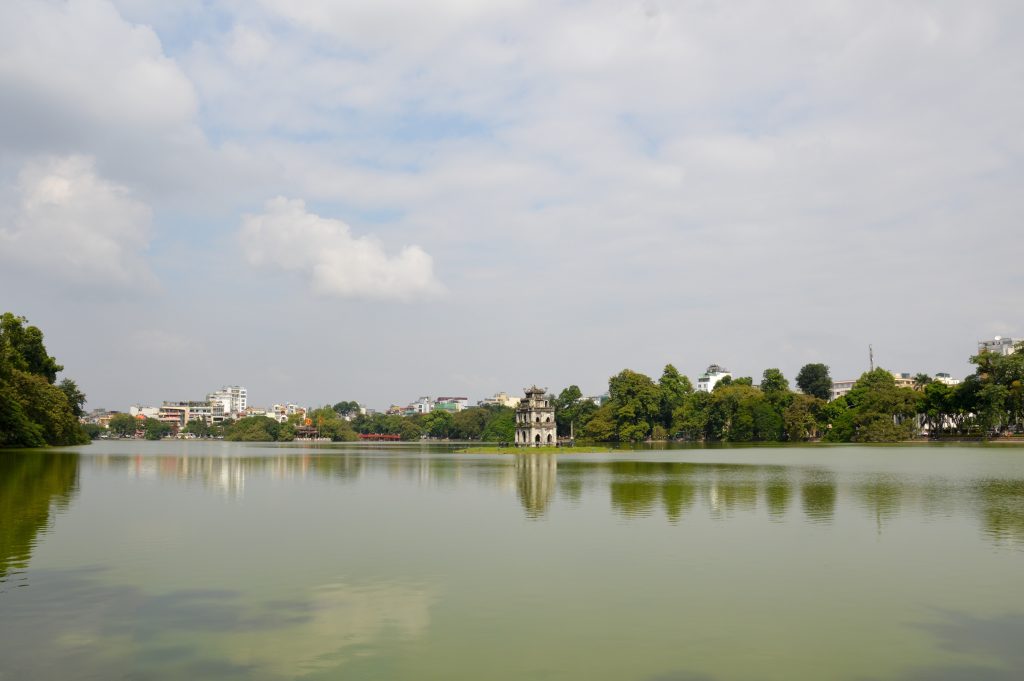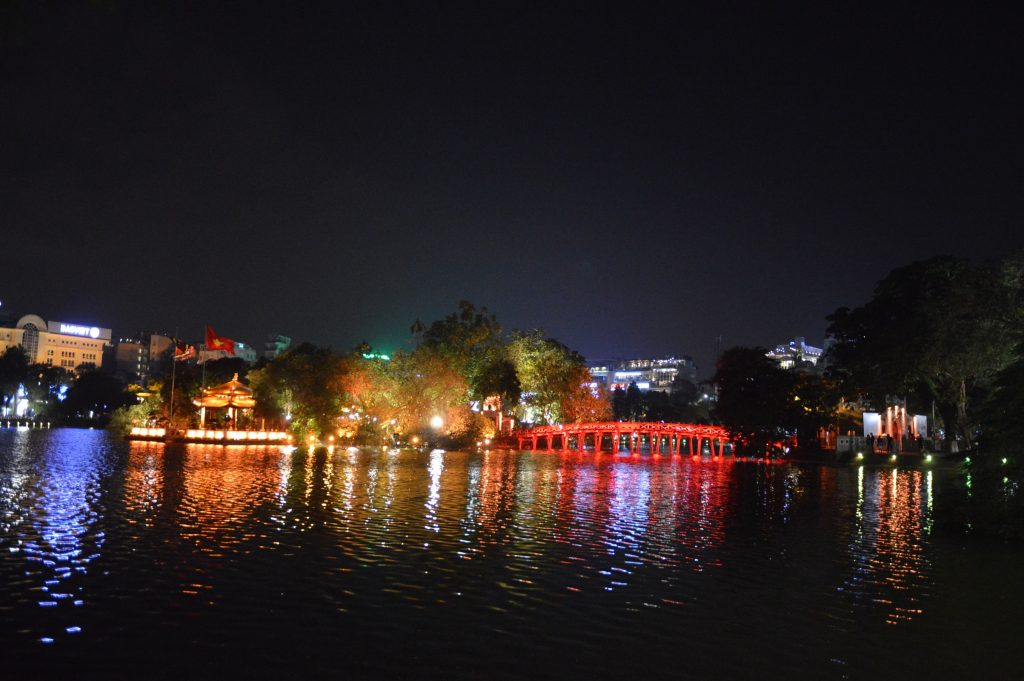 4. Sonnenburger Straße bridge in Prenzlauer Berg (Berlin, Germany)
As far as special spots go, this one's not the most outwardly beautiful. We discovered this small pedestrian bridge during our stay in the Prenzlauer Berg neighborhood of Berlin several years ago. It's next to a pretty cool kneipe (local pub) and runs over S-Bahn tracks. We happened to be there one night as the sun was setting and fell in love. This summer, we headed over there most nights to catch the sunset.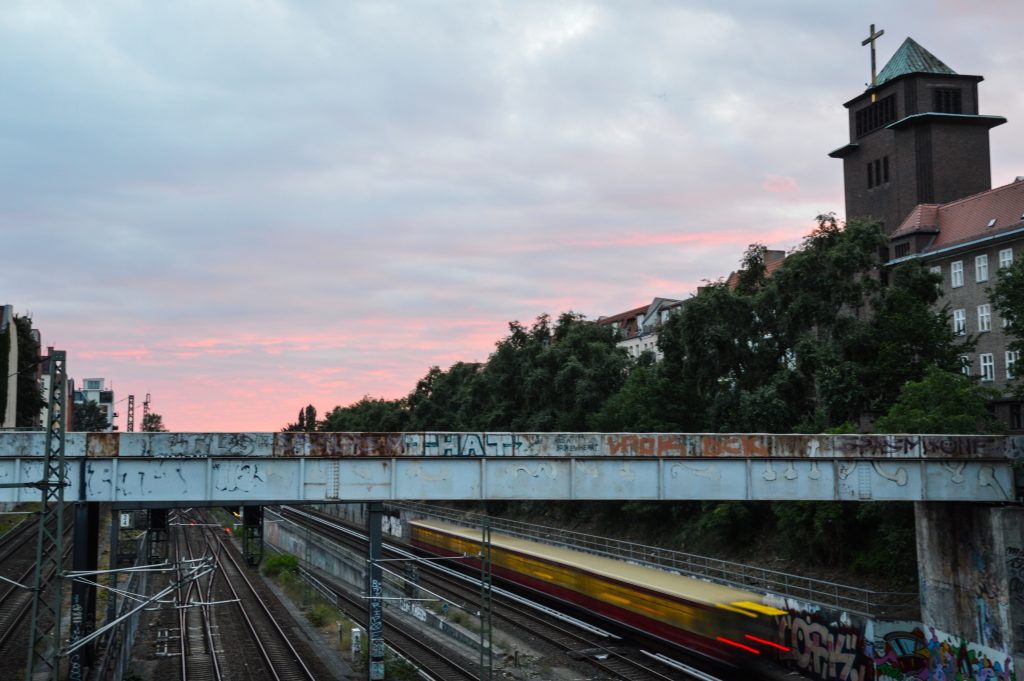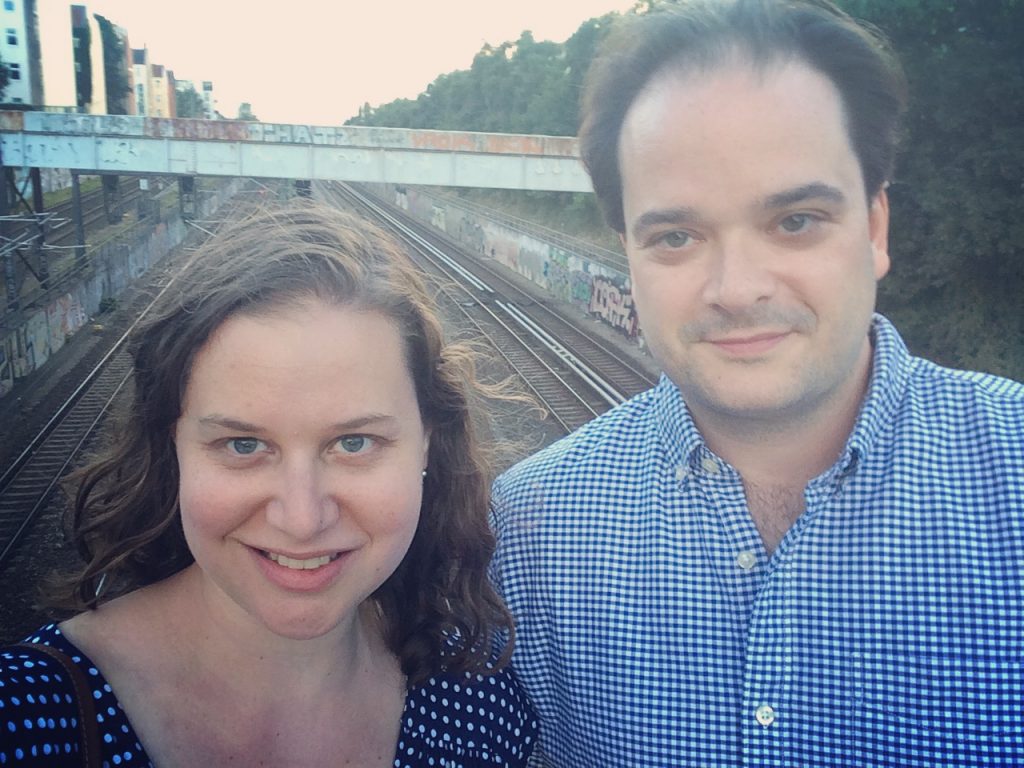 3. Weinachtsmarkts in the Altstadt of Cologne (Germany)
On our honeymoon 7 years ago, we spent a few days in Cologne and fell in love with the city and its Weinachtsmarkts (Christmas Markets). There are many markets throughout the city, but we have a soft spot for the ones in the Altstadt (Old Town). The most spectacular is the one right below the impressive Dom, one of the tallest cathedrals in the world. But the most fun is probably the one at Neumarkt (just a few blocks away), with its alpine huts (to keep you warm while you drink your Glühwein) and its ice skating rink (which we did give a spin). Our favorite Christmas Market food is also here – schupfnudeln. Hand-rolled potato dumplings are served either traditionally with sauerkraut and speck or, Sarah's favorite, with arugula, sun dried tomatoes, and crème fraîche. Mmmmm.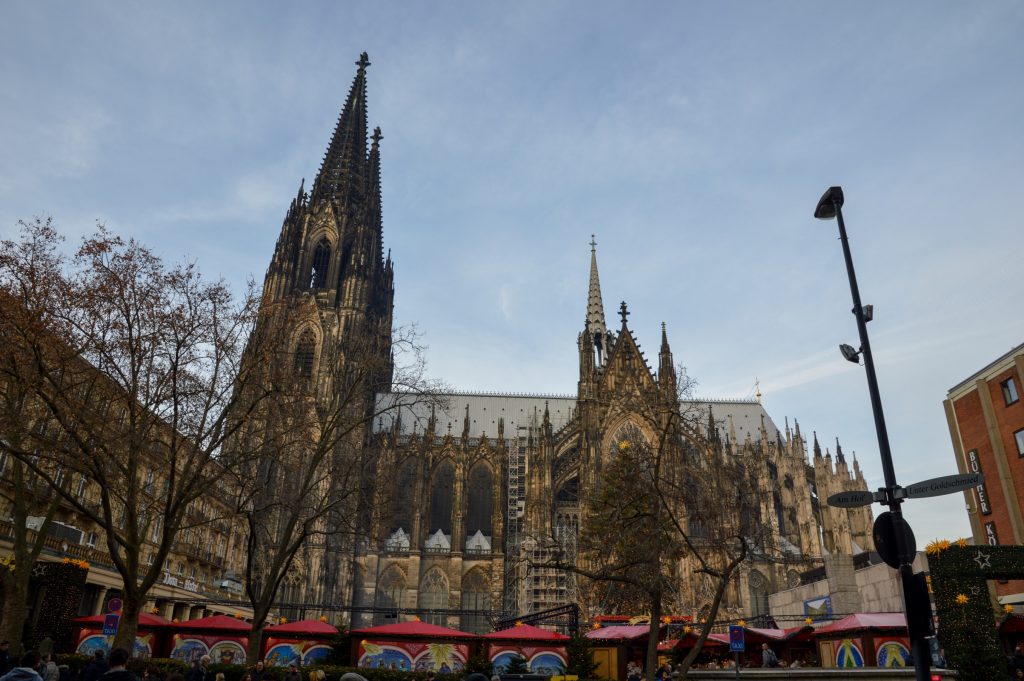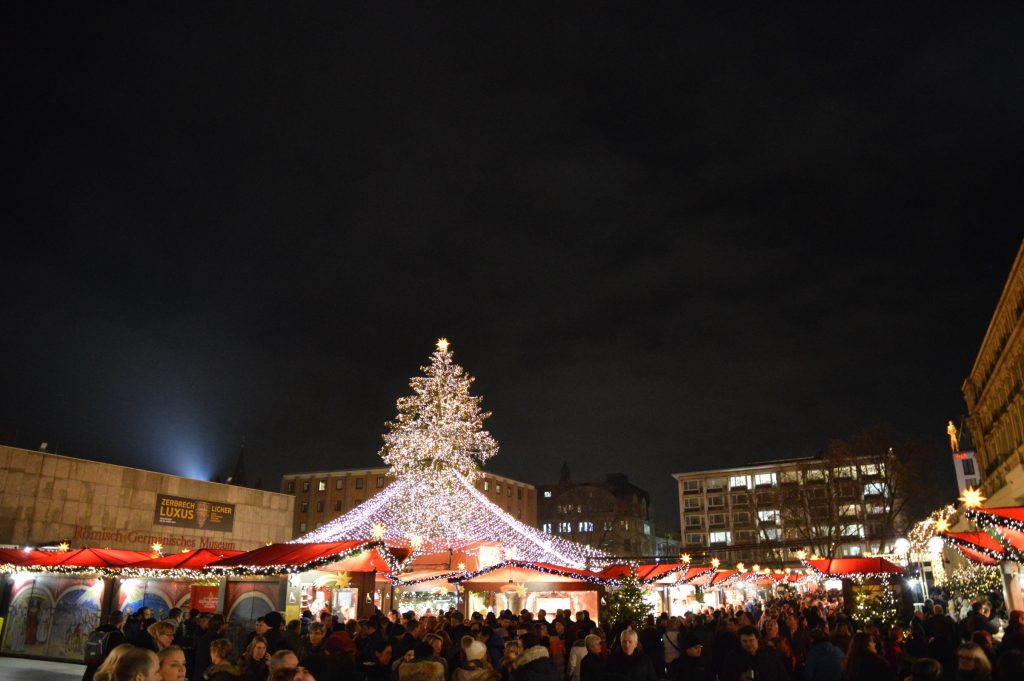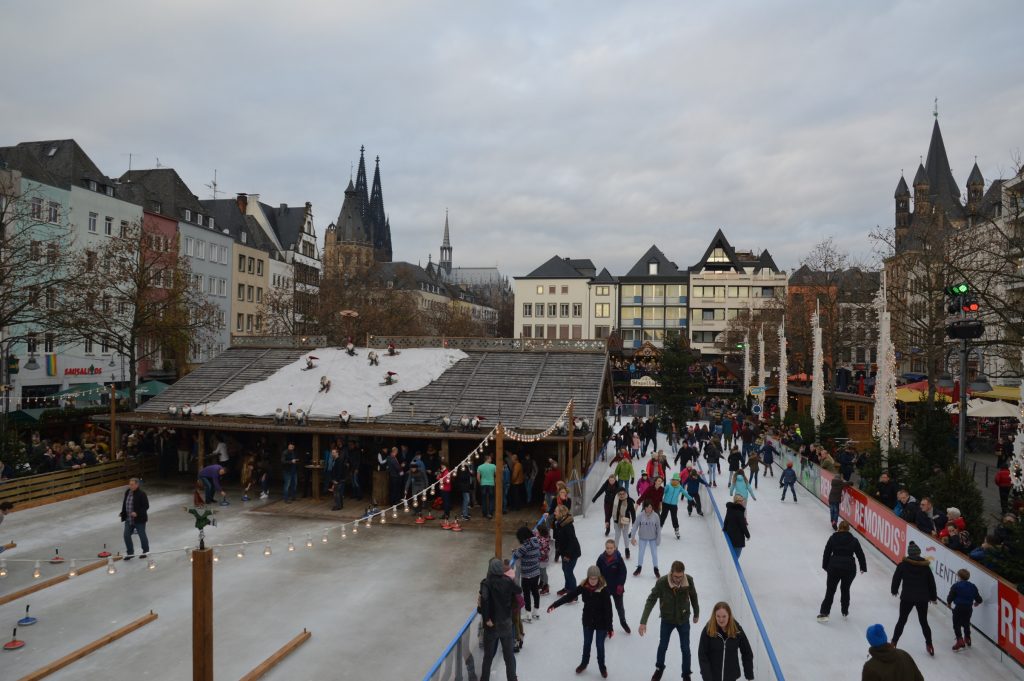 2. Shukkei-en Garden in Hiroshima (Japan)
We visited so many beautiful, special places in Japan. And as the last Japanese garden we visited, you might think we would have gotten used to them. But Shukkei-en Garden in Hiroshima still stands out as one of our favorite places we've ever visited anywhere. Maybe it's in part because we hadn't read anything about it before we went, so we were truly taken by surprise. Regardless, the feeling we got exploring and sitting in this environment was so peaceful and perfect.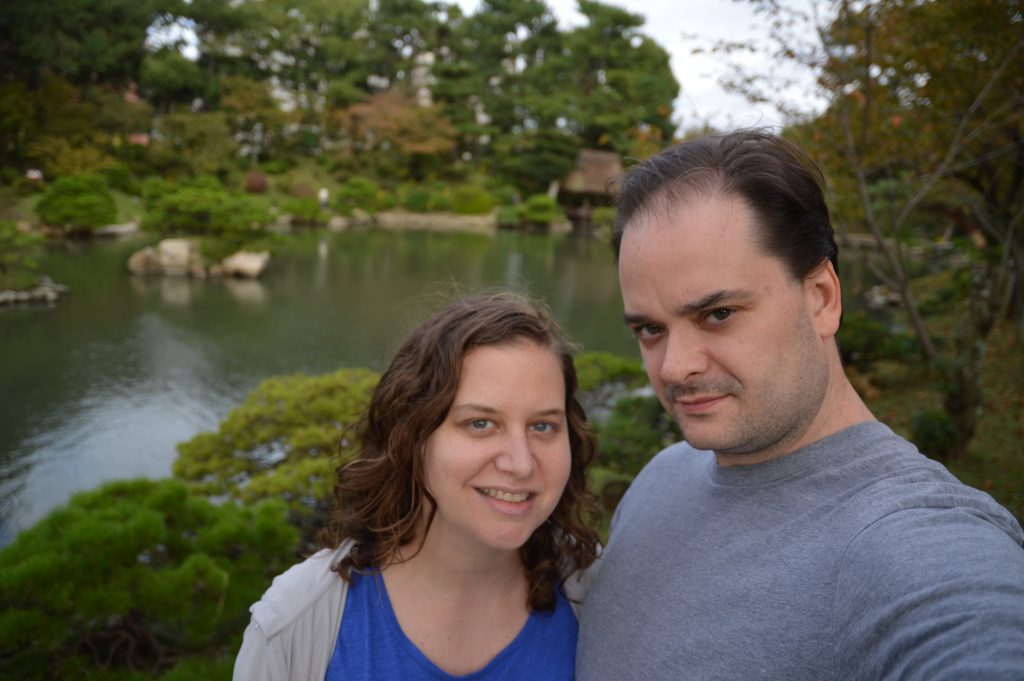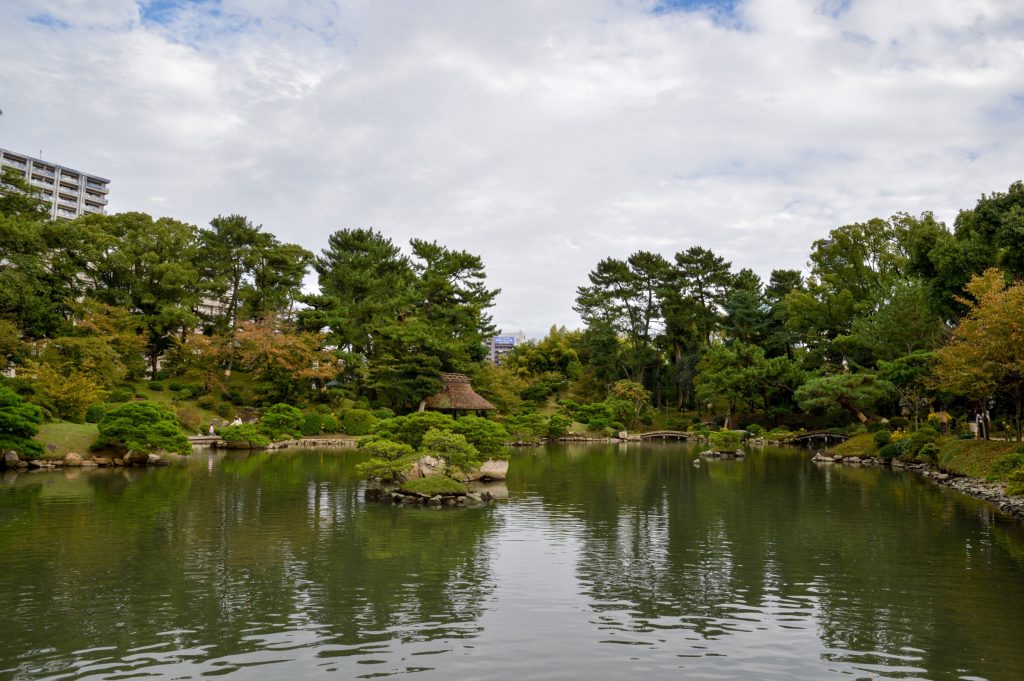 1. Our backyard in Dornie (Scotland)
For one glorious week, we stayed in a cottage in the middle of nowhere in Dornie, Scotland. We had booked it to be a good jumping off point to visit the Isle of Skye, which it surely was. But our favorite memories are of the cottage itself – especially its ridiculously scenic "backyard," complete with a tree straight out of Tolkien's imagination and a view of one of the country's most famous castles. We hope to find ourselves a good excuse to return one day.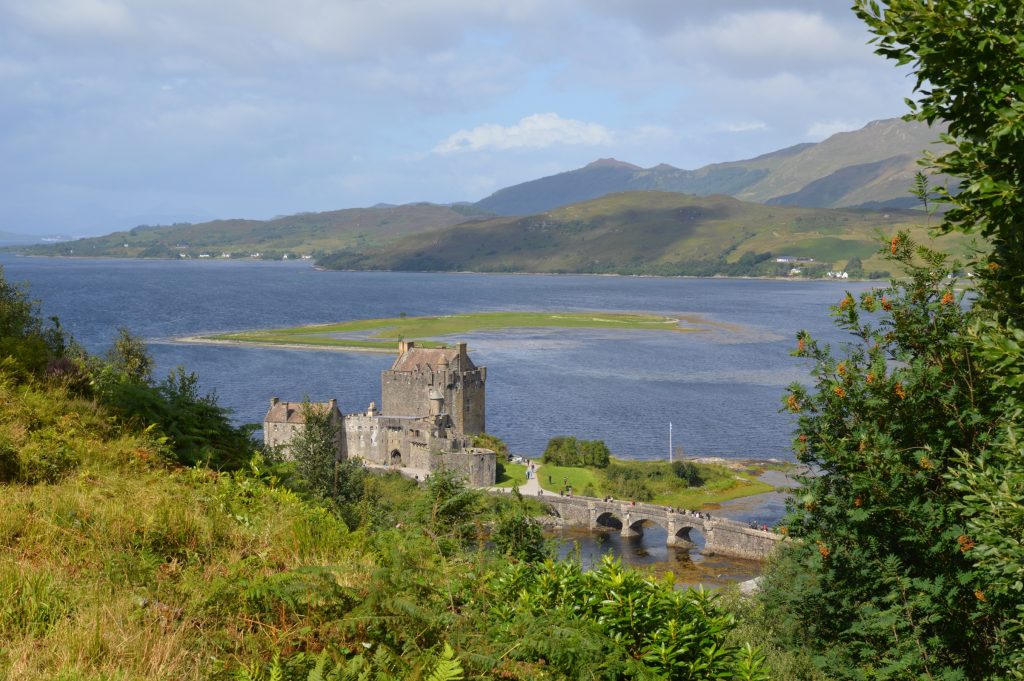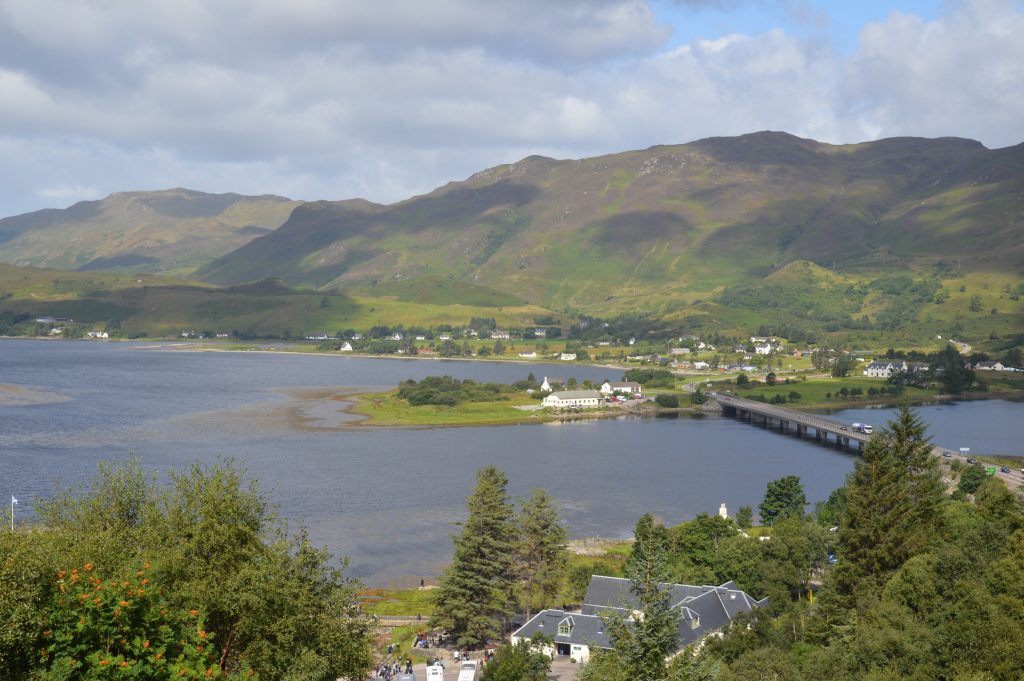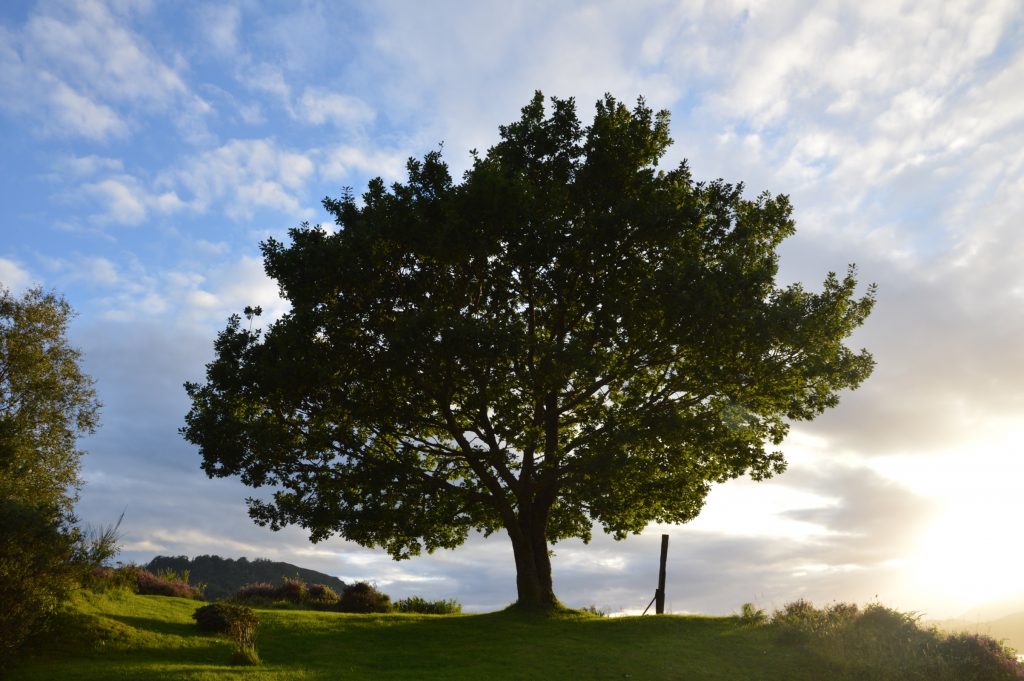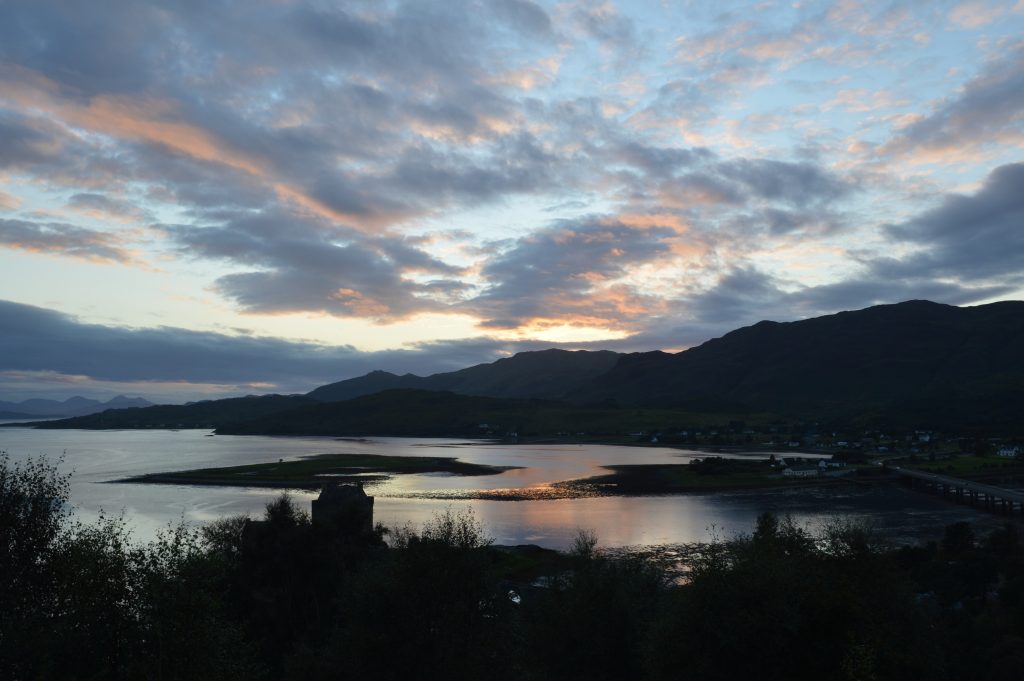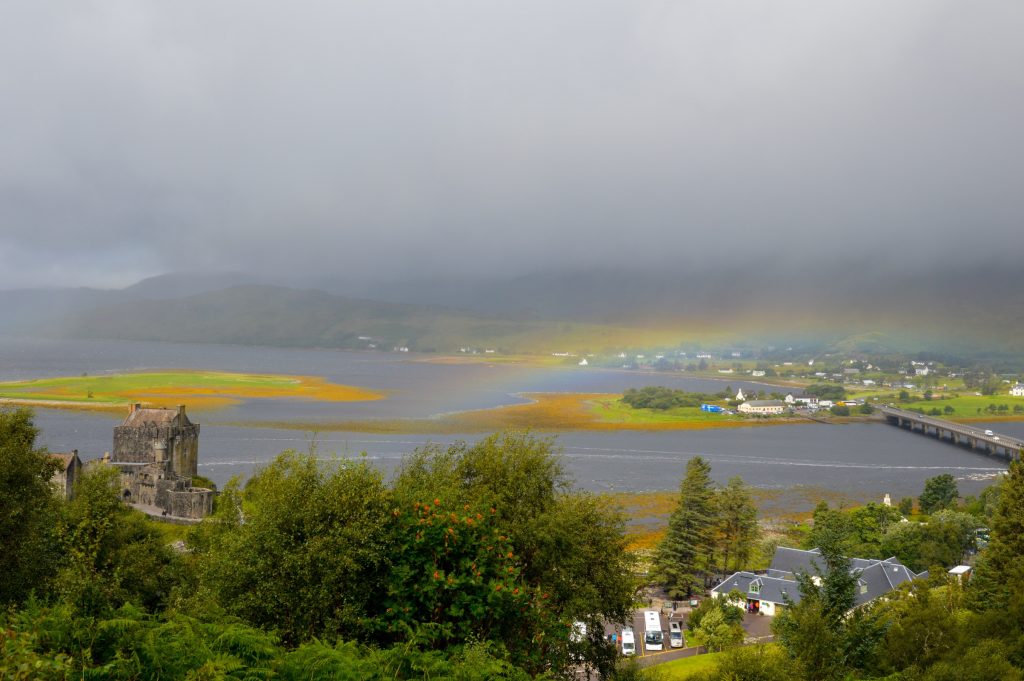 Like this post? Pin it!