Last Updated on 8th January 2019 by Sarah and Justin
Hanoi is big and loud and busy. You take your life into your hands every time you try to cross the street. The noise of the traffic and the hawkers never ceases. You eat on the sidewalk using dishes of questionable cleanliness. It was awesome.
We didn't do much during our time in the city. And we had quite a bit of it. We spent 9 nights there (which even our hotel owners thought was excessive, especially without a day-trip planned). But we wanted time to get to know the city and see if we liked it and Vietnam. We did.
The Old Quarter
We stayed and spent most of our time in the Old Quarter, which is a compact area of many small streets. The streets are named after the different craft guilds that once flourished there. Today, only a few of the streets are still hubs for the goods they were named after. But it's still neat to see entire streets devoted to one product, like silk or towels or, in the case of the street closest to our hotel, metal tools. The streets are made up of a combination of dilapidated, but quite beautiful buildings and huge, old, weeping trees. Cars and motorbikes weave around bicycles and women in pointy straw hats selling fruit or donuts or toiletries out of baskets. We wandered through these streets taking it all in (and dodging traffic) every day. We could have done this for many more days.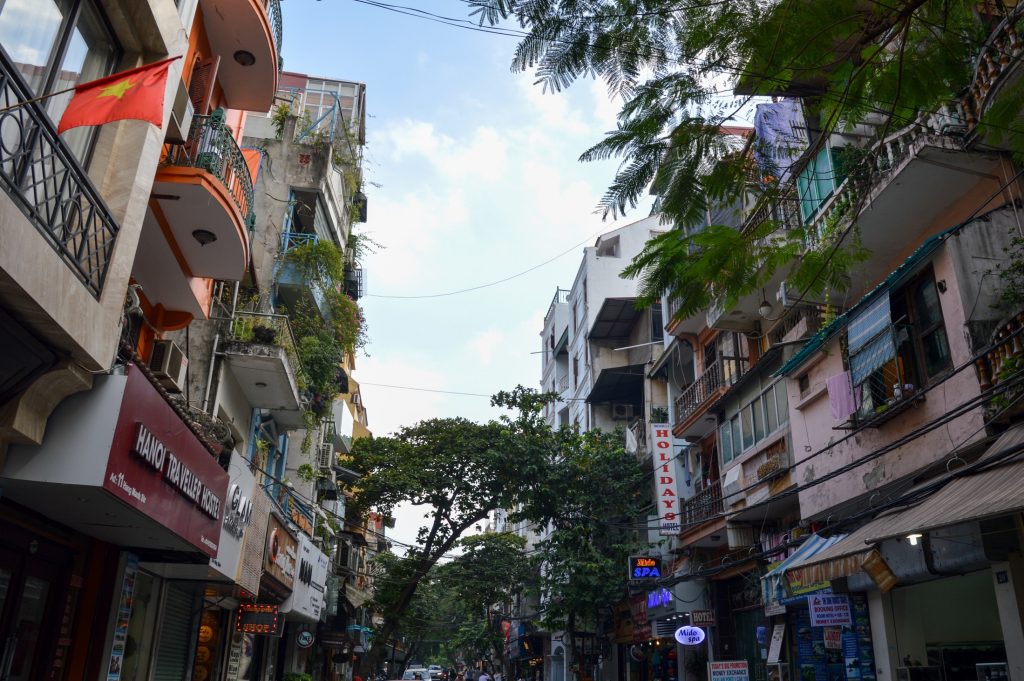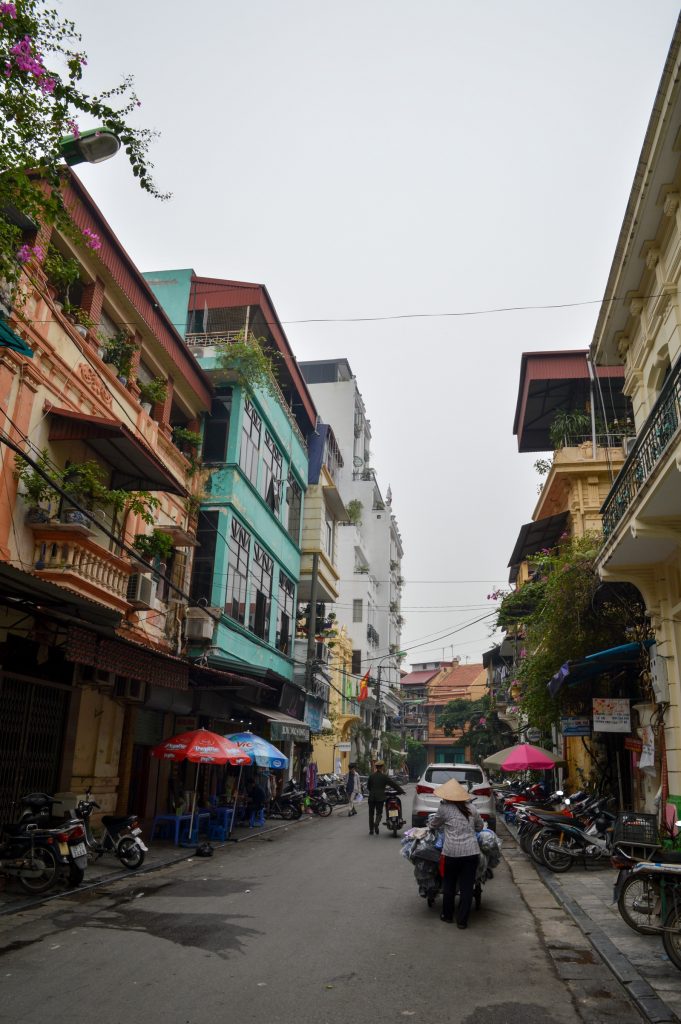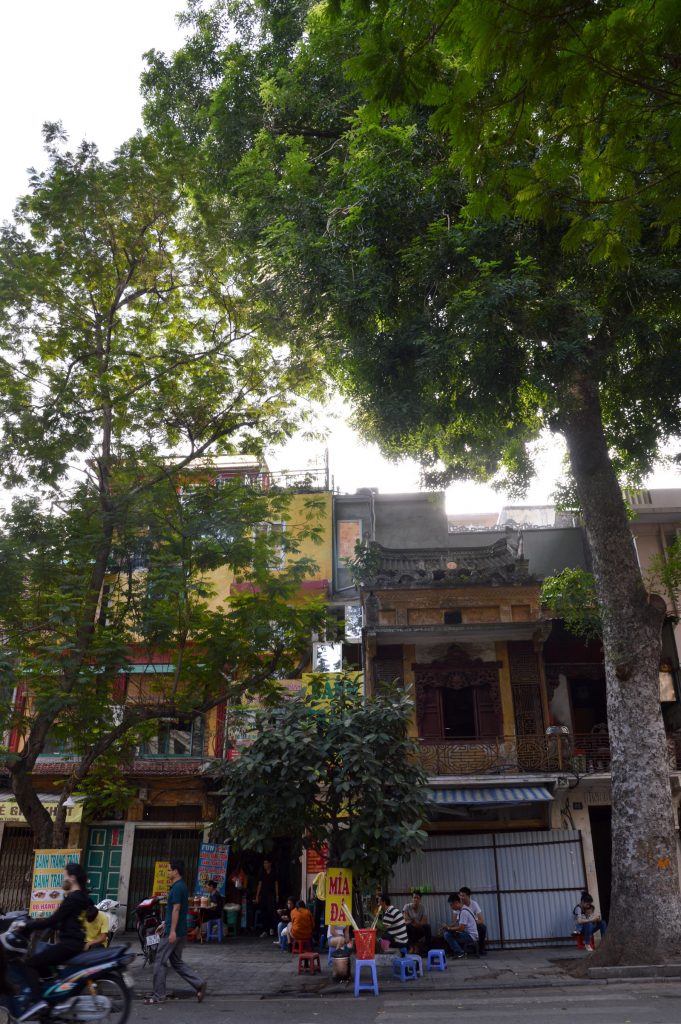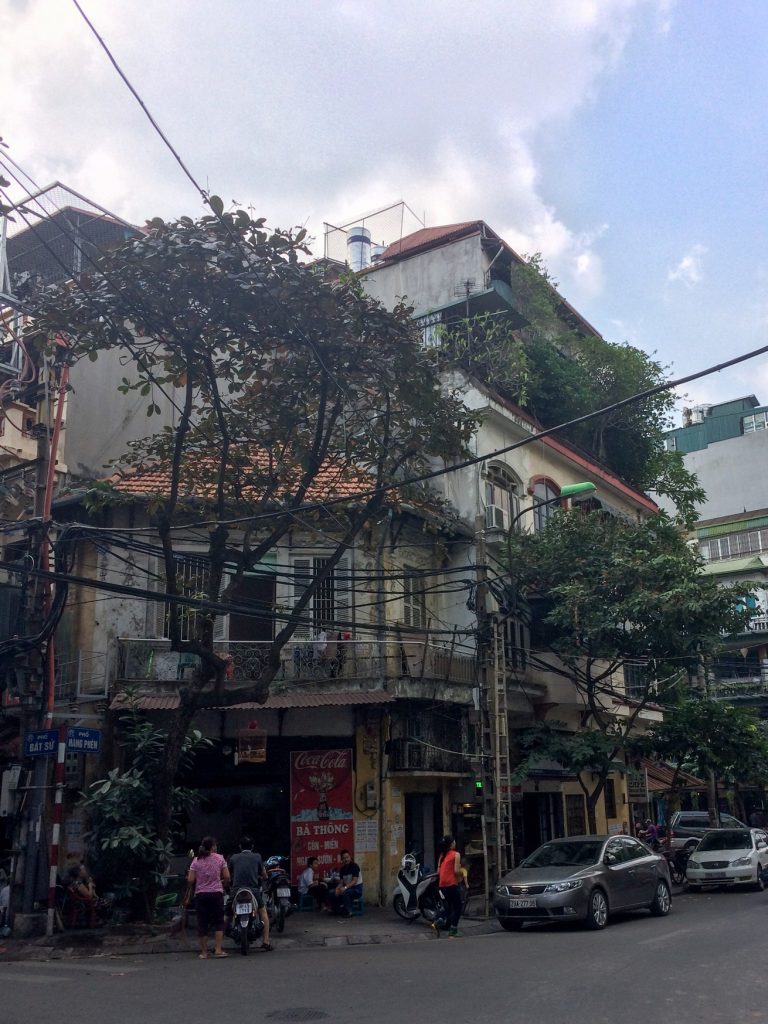 In the Old Quarter, the sidewalks are for parking motorbikes and dining, so you walk in the street. The trick to crossing the street is having confidence that the numerous motorbikes and cars and bicycles and cyclos won't hit you. Street lights are rare, and when they exist, the red ones mainly serve as a suggestion.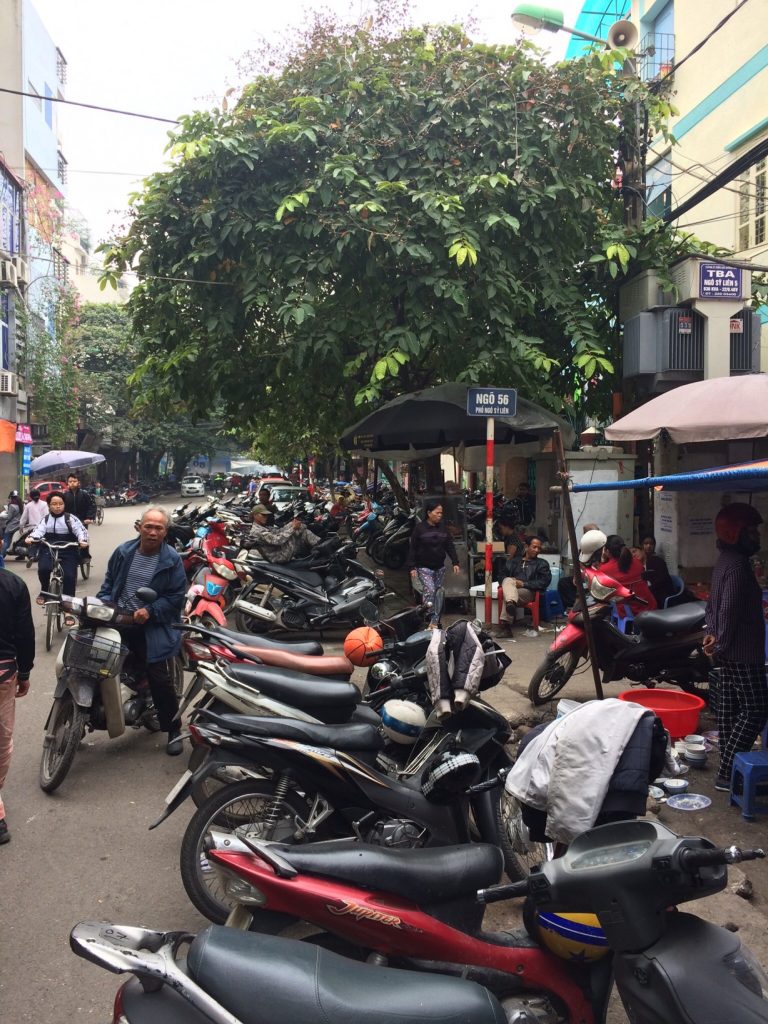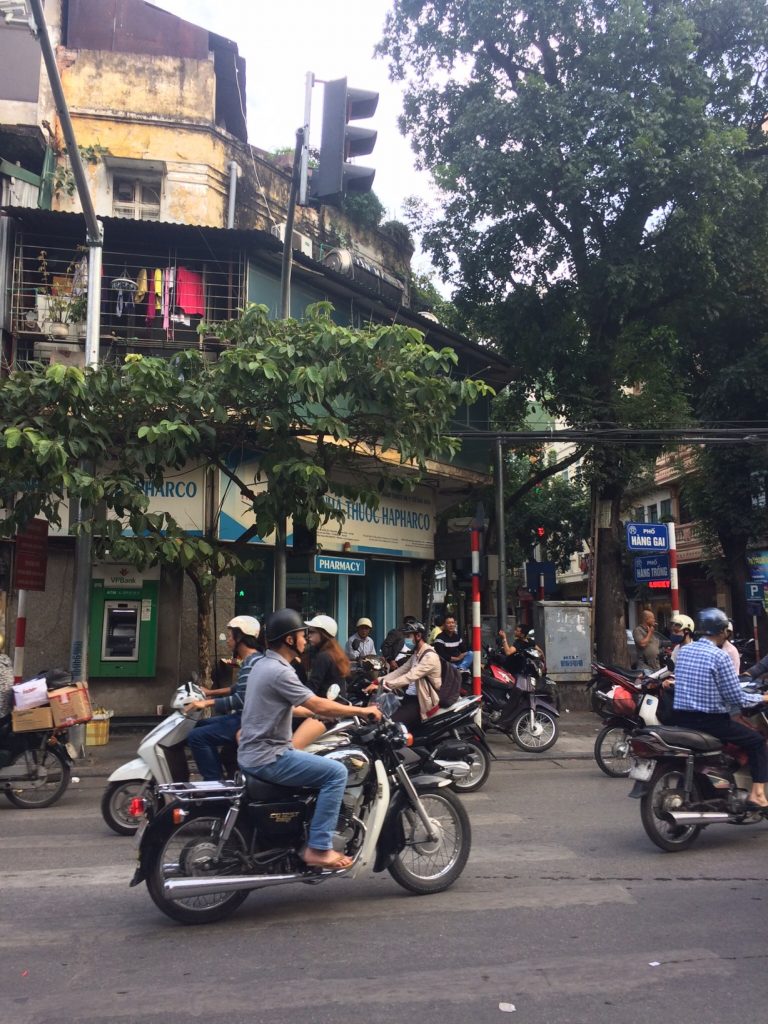 St. Joseph's Cathedral
There is a beautiful, Neo-Gothic style church in the Old Quarter called St. Joseph's Cathedral. It kinda pops up out of nowhere in the middle of all the traffic and busy streets. It's an easy must-see.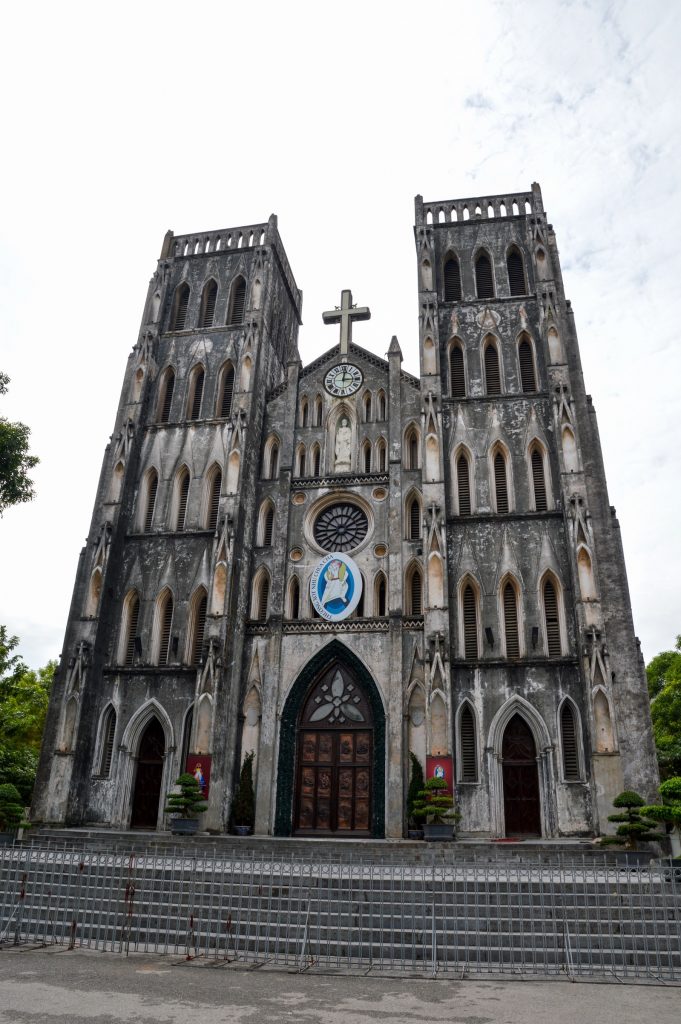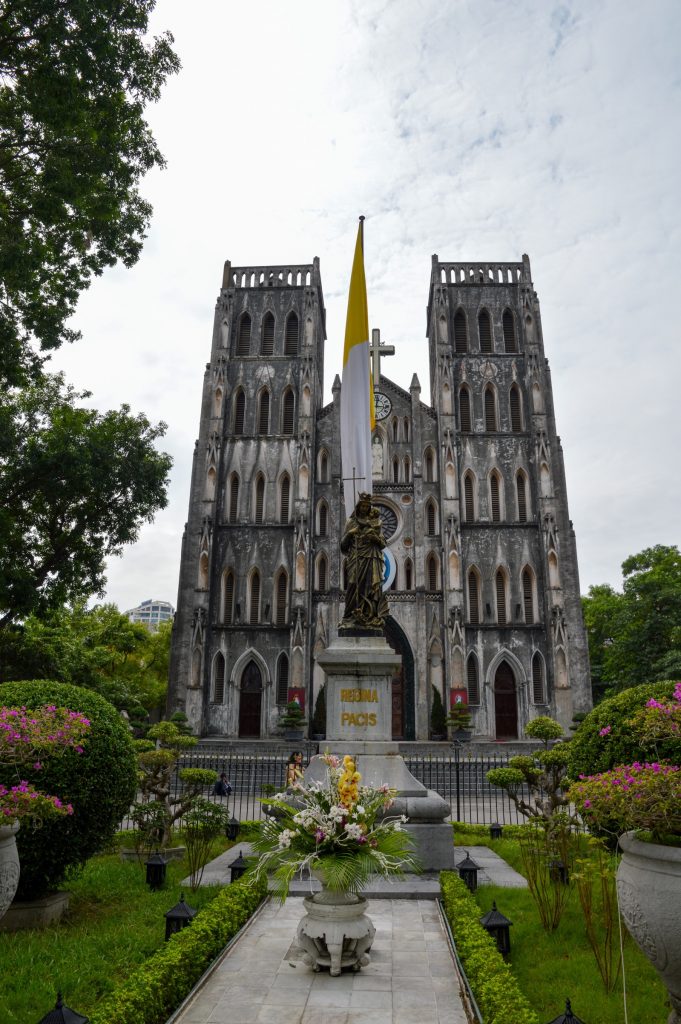 Motorbike transport
The most fun we had in this city was sitting on corners of busy intersections watching the traffic. We started writing down all the absurd things we saw on single motorbikes. Highlights included: a kitchen sink, a large potted tree, a metal chimney, a family of 6, and one man with 3 dogs (1 in a basket, 1 on the bike, 1 being "walked").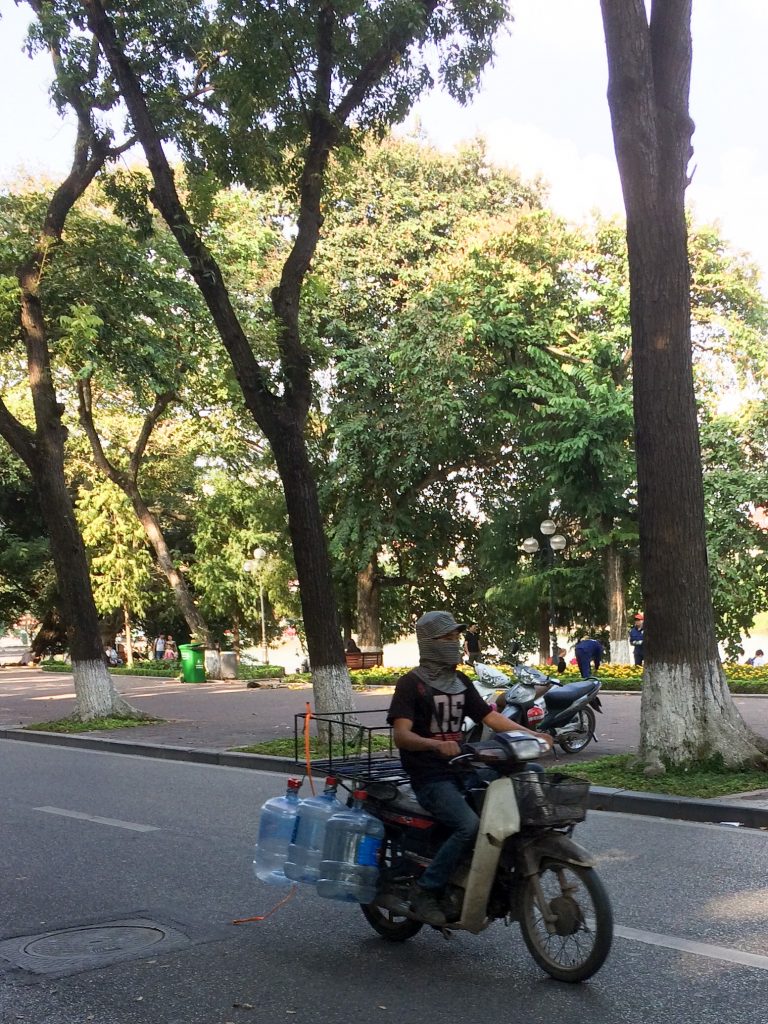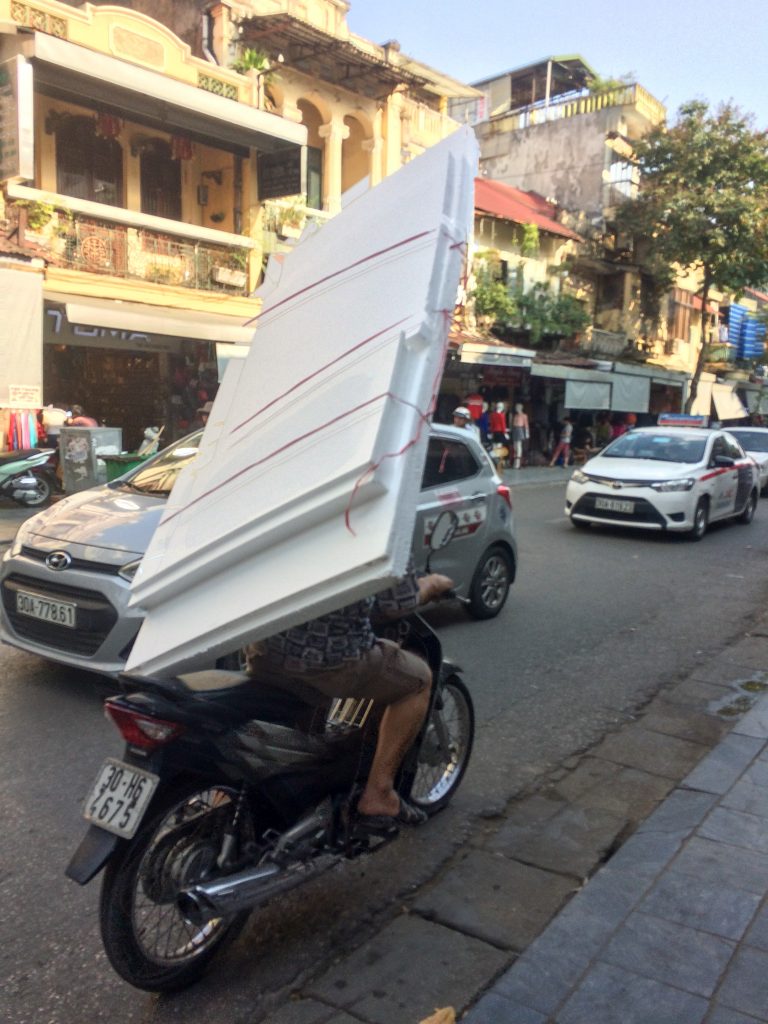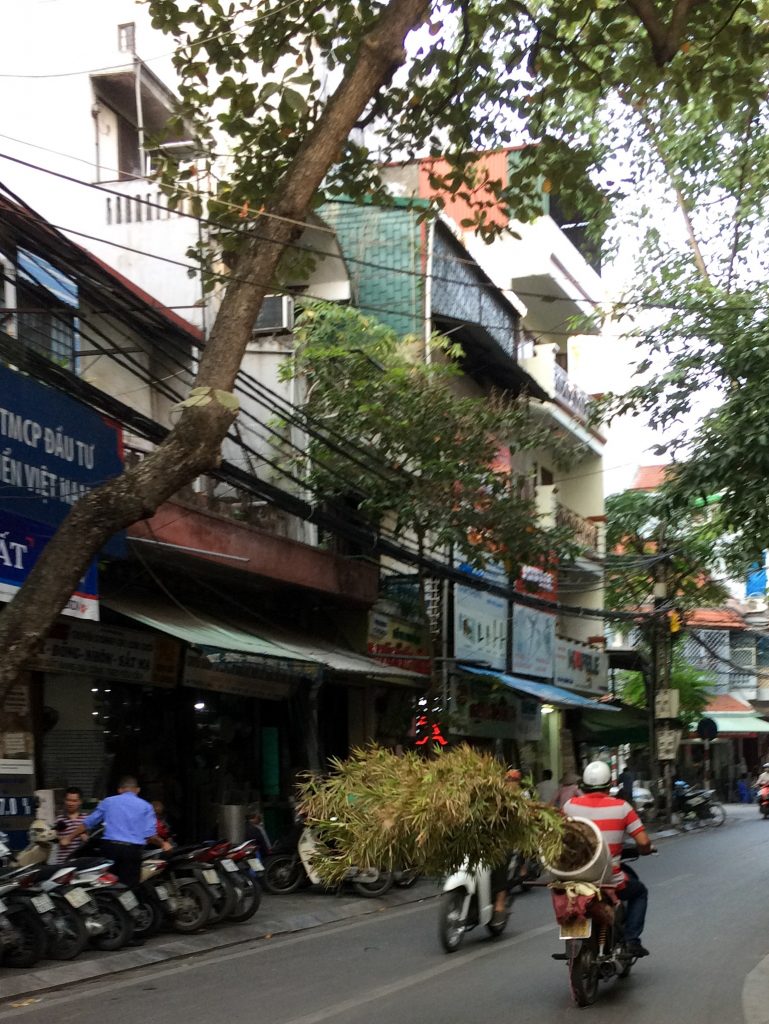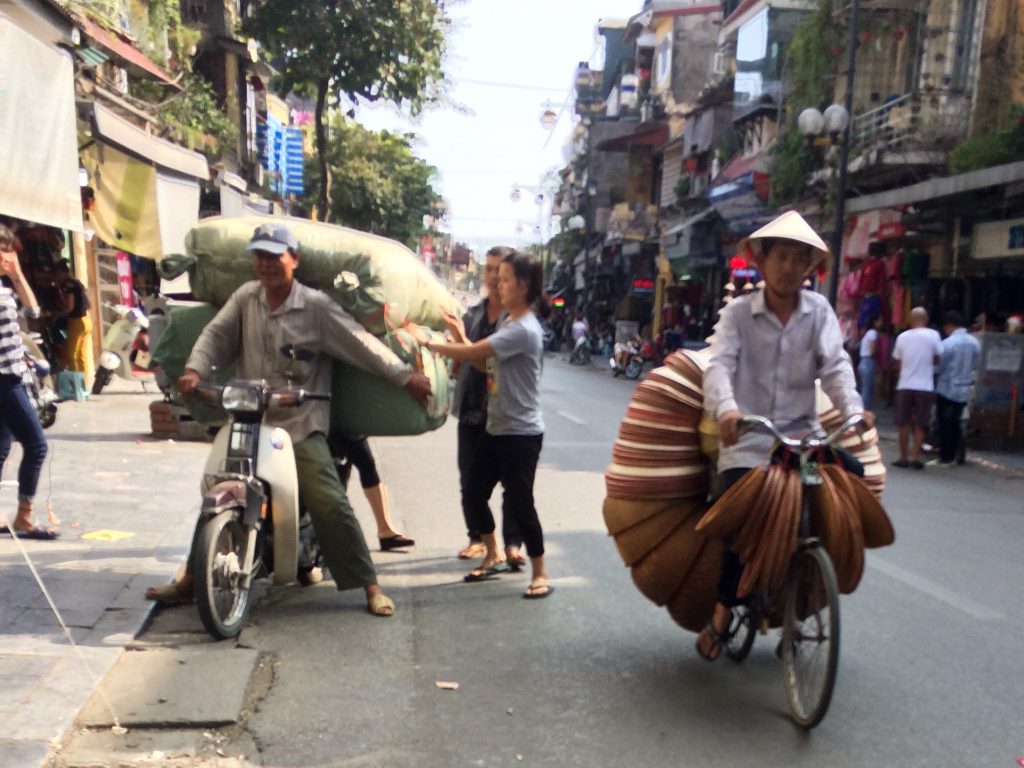 Temple of Literature
The Temple of Literature is an important Confucian temple in Hanoi. We walked from the Old Quarter, which was long and hot and involved many treacherous street crossings, but let us see more of the city so was worth it. It's a beautiful complex of old buildings and ponds and more weepy looking trees. The whole place looked like it was out of Wuthering Heights.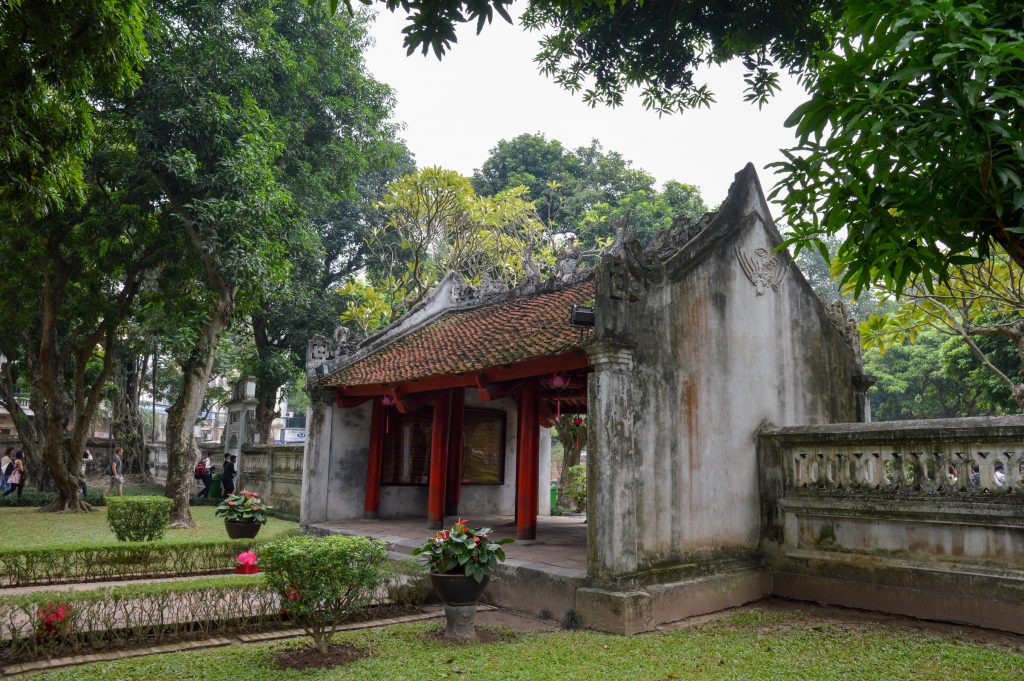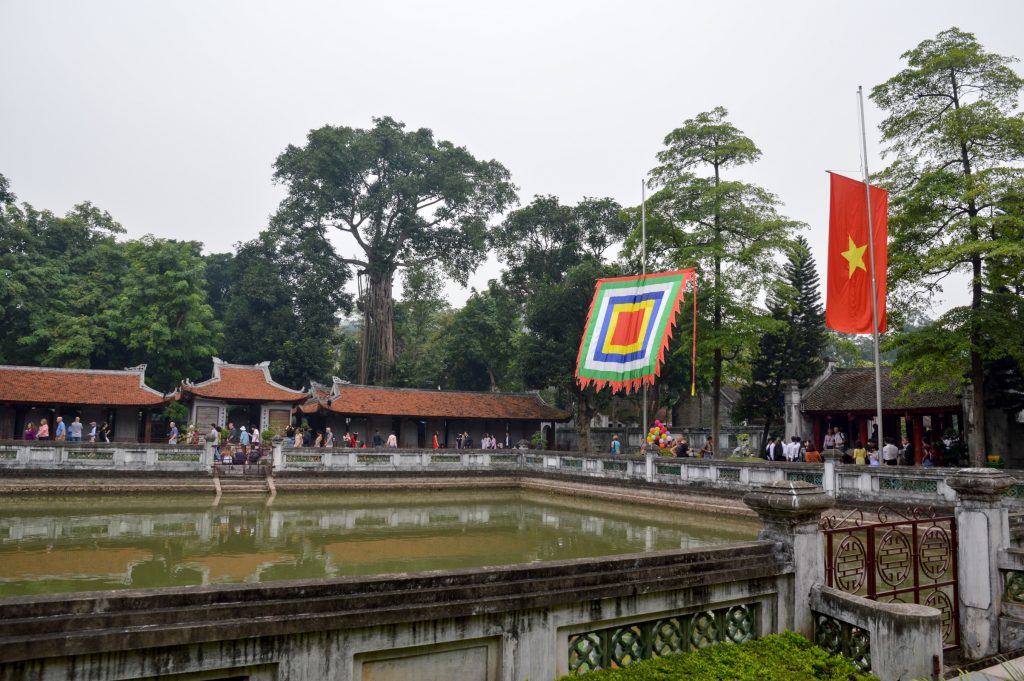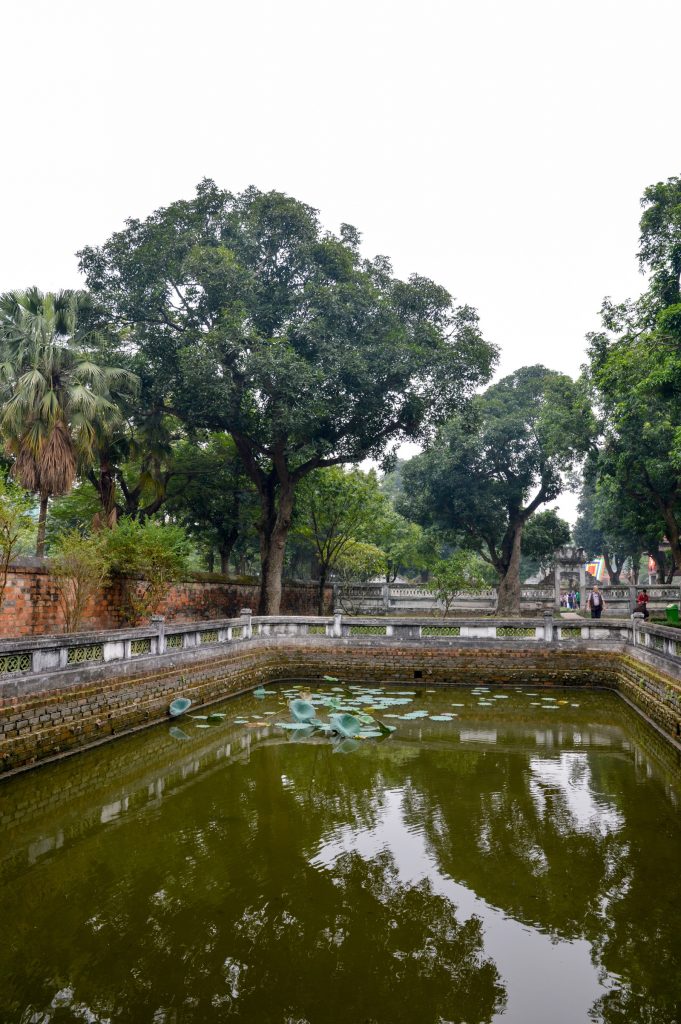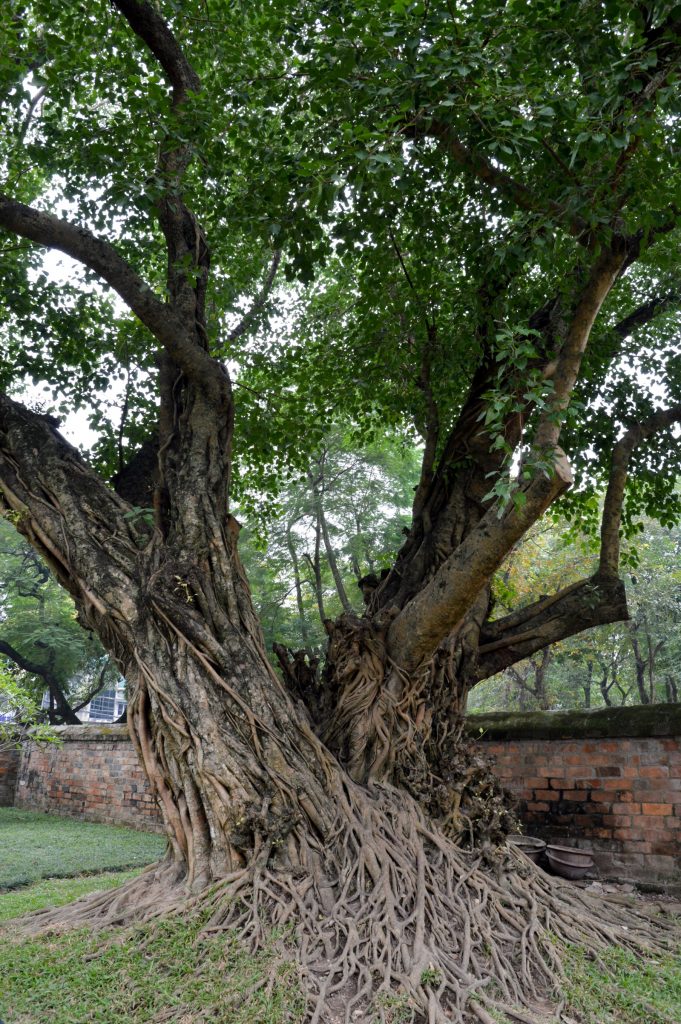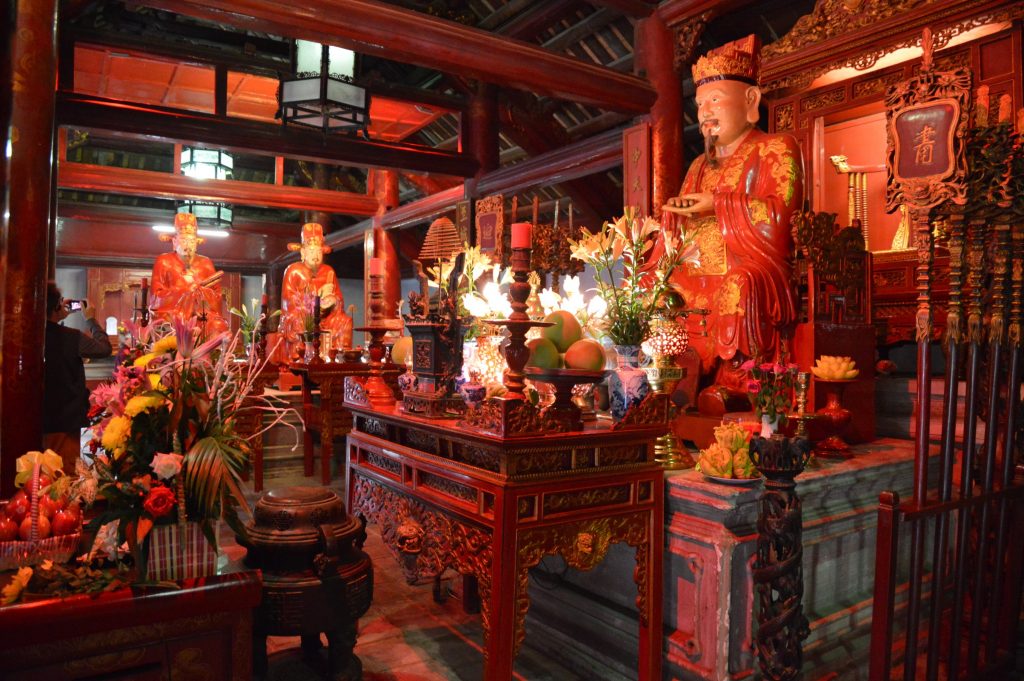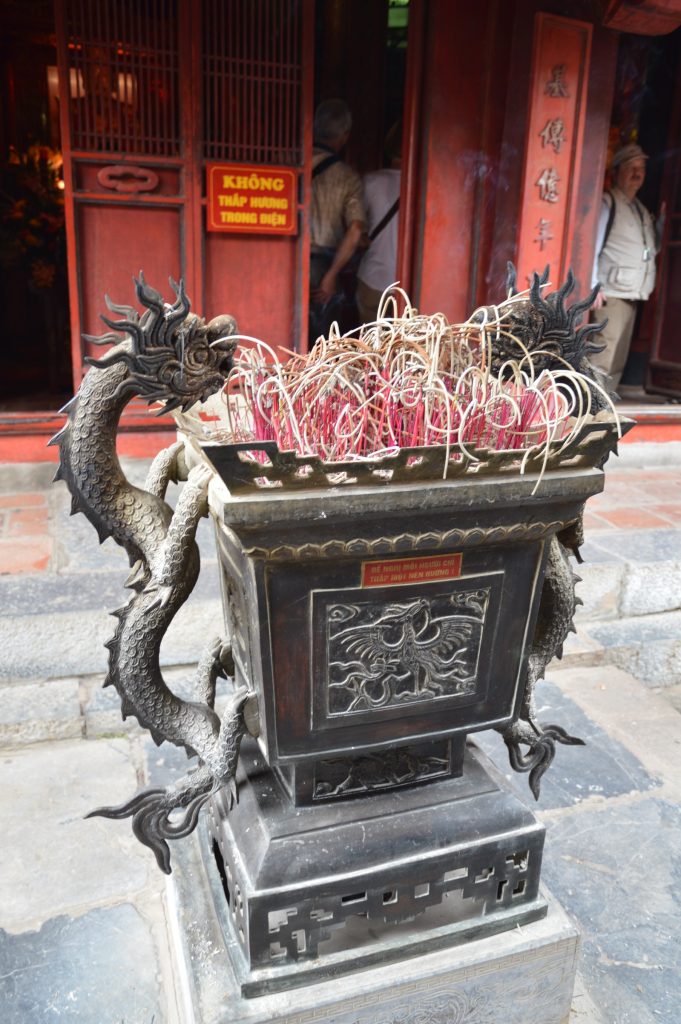 It was also the site of the first national university in Vietnam. Now, the complex is probably more popular with locals than it is with tourists. We saw tons of students there.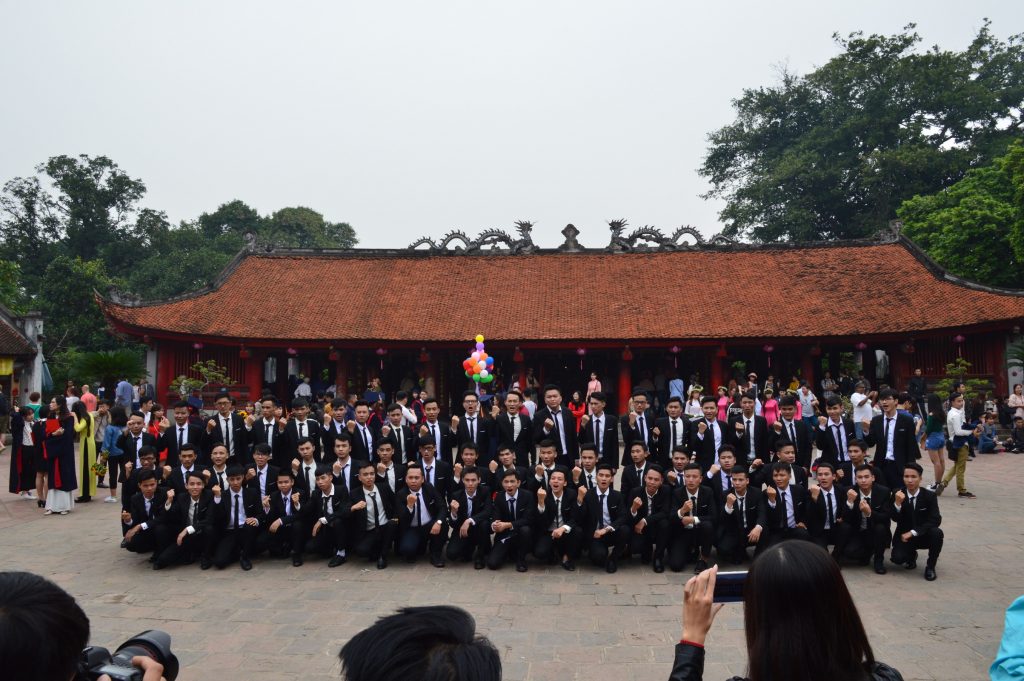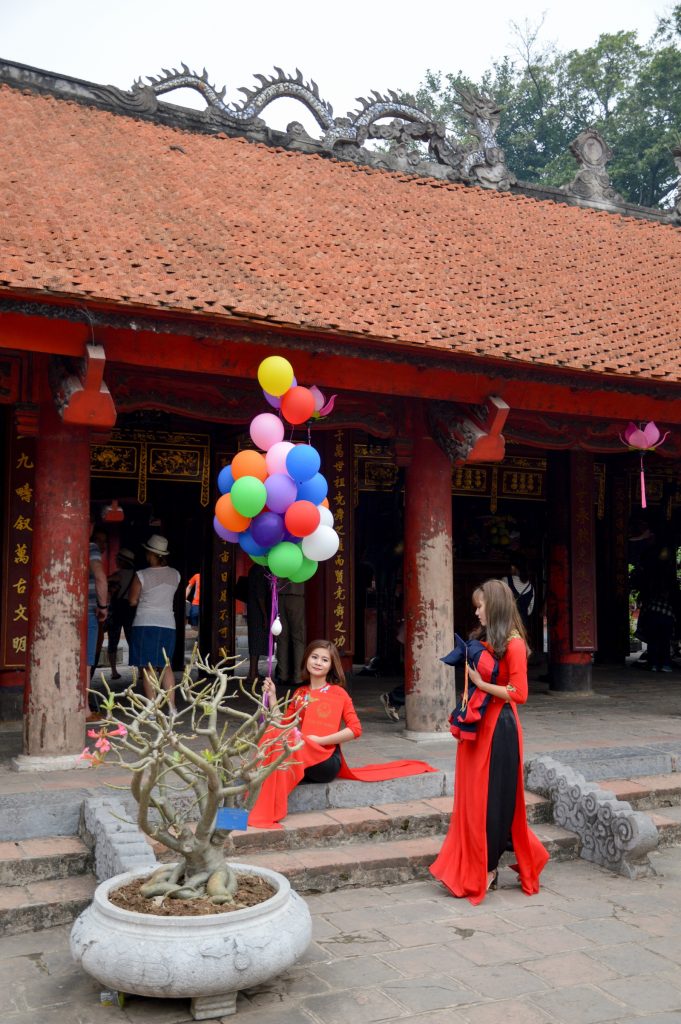 Other temples
There are a ton of other smaller temples throughout the city as well. We stumbled upon many of them in the Old Quarter. They're easy to miss but really cool and quick to pop into.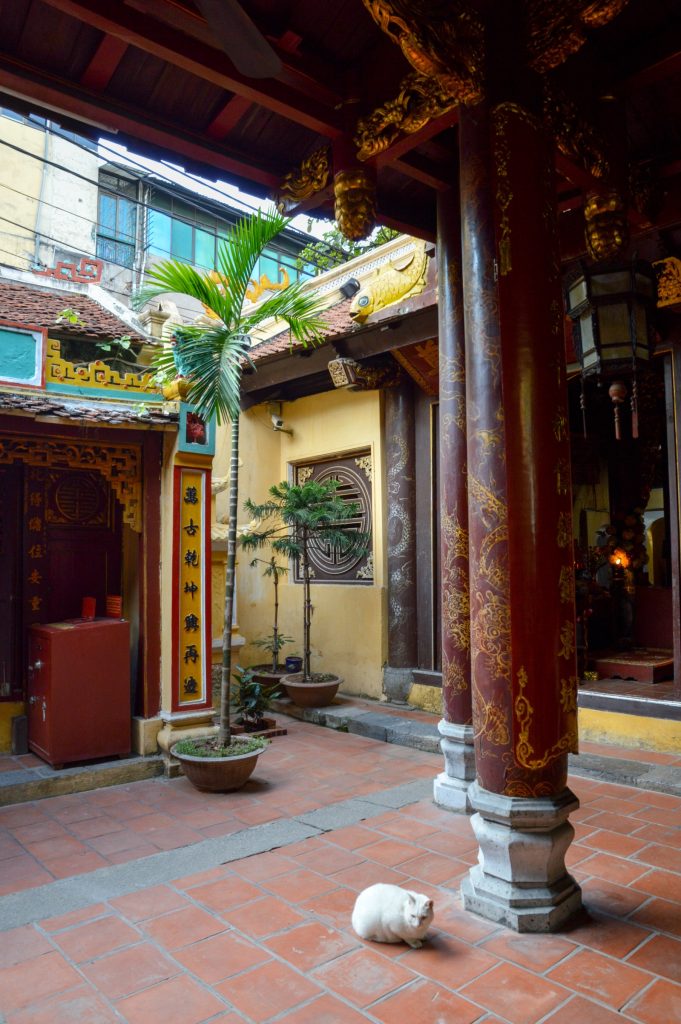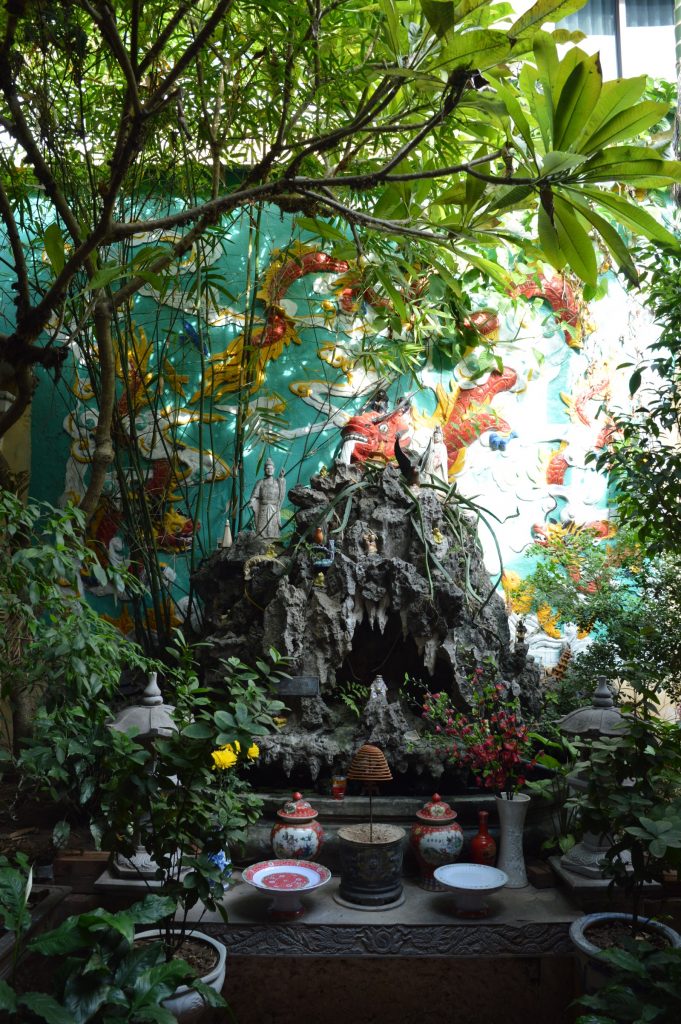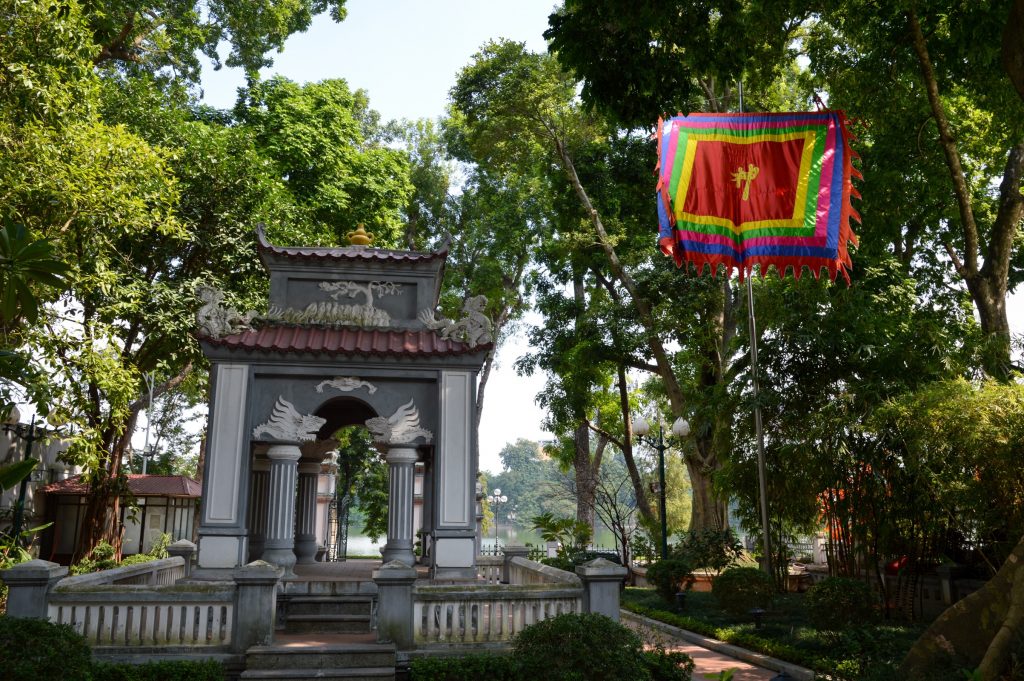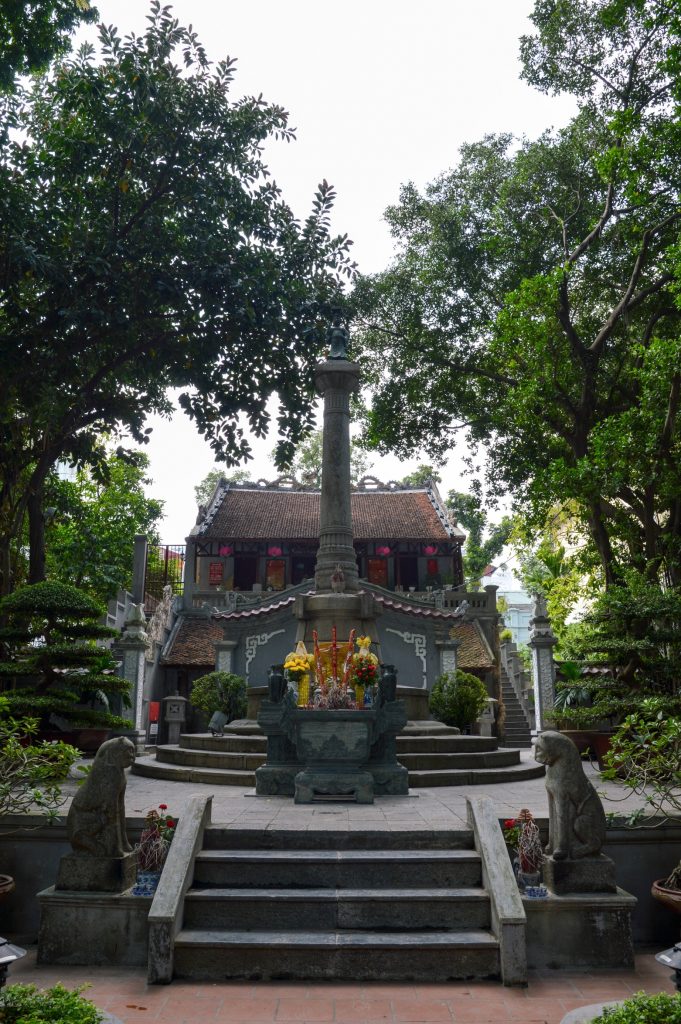 Hoàn Kiếm Lake
We hung out quite a bit around the central landmark of the city – Hoàn Kiếm Lake. It was one of our favorite spots we've visited. Day or night, it seemed like the place to be. On one side sits Ngoc Son Temple – connected to land by a bright red bridge.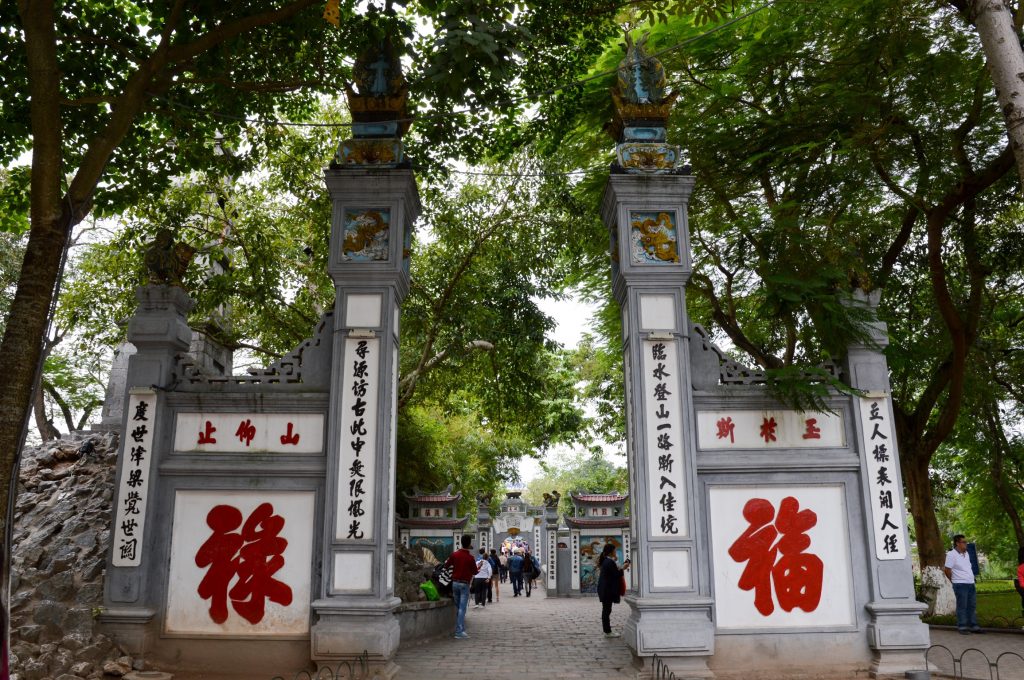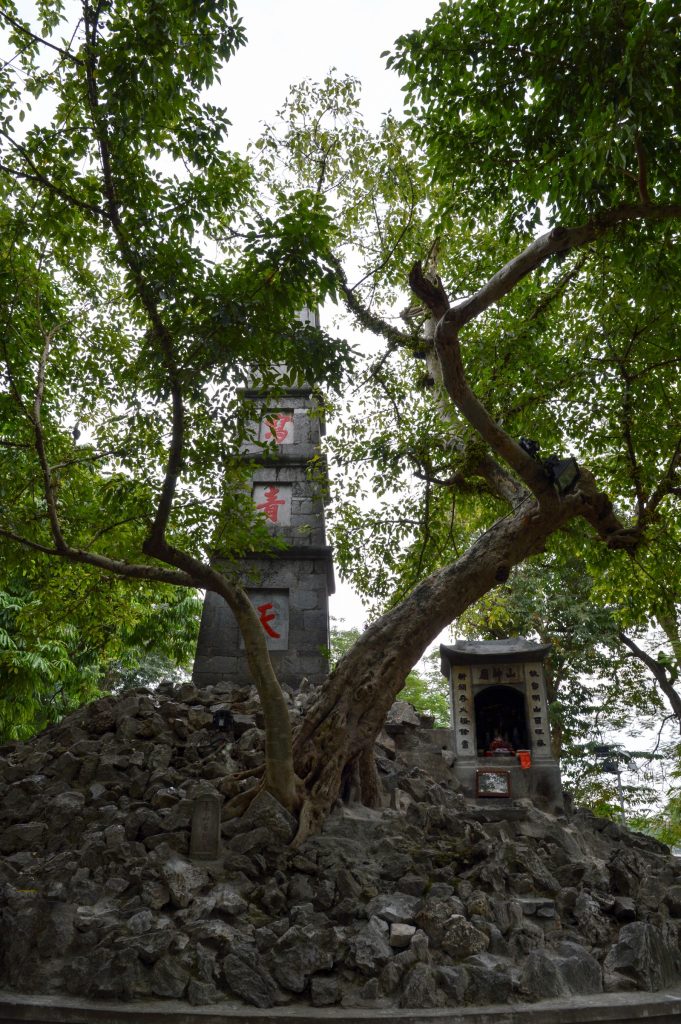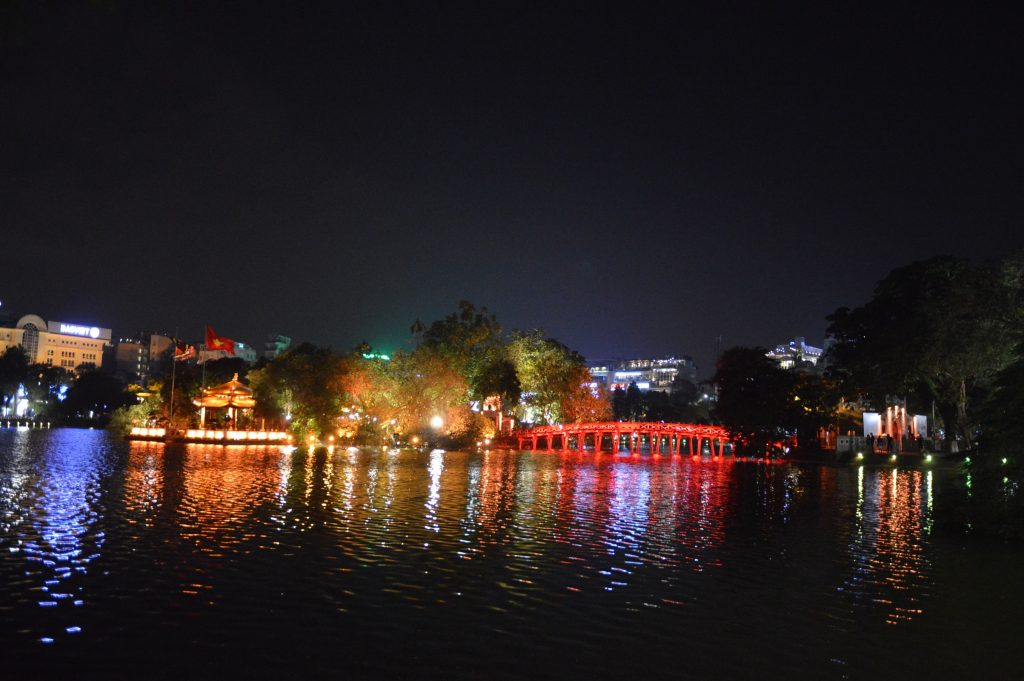 The Turtle Tower that sits in the center of the lake is a symbol of Vietnamese unity.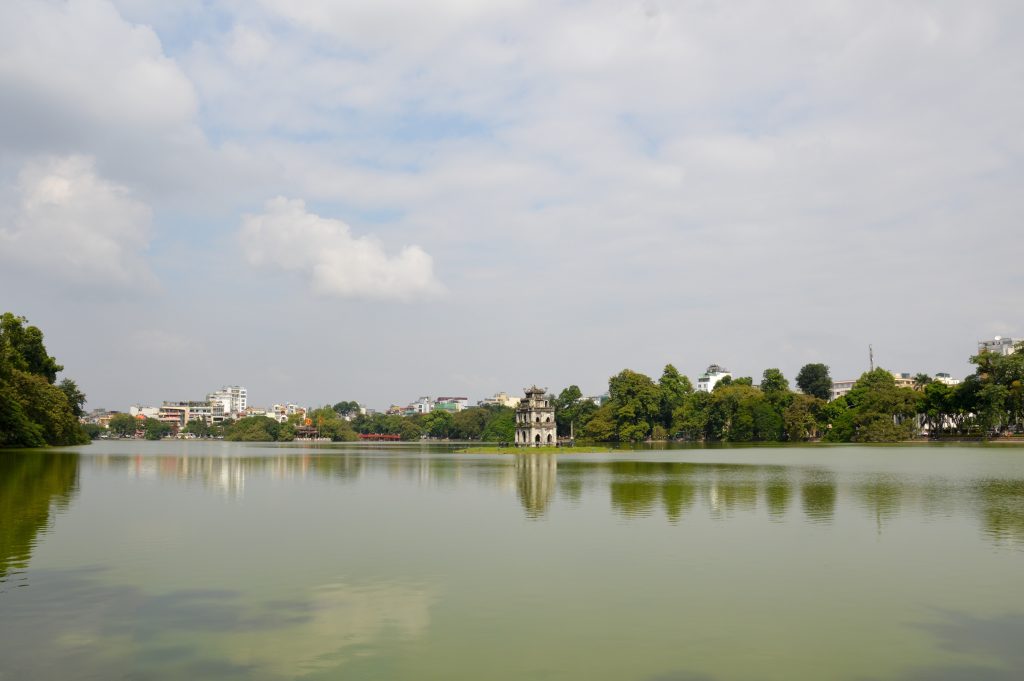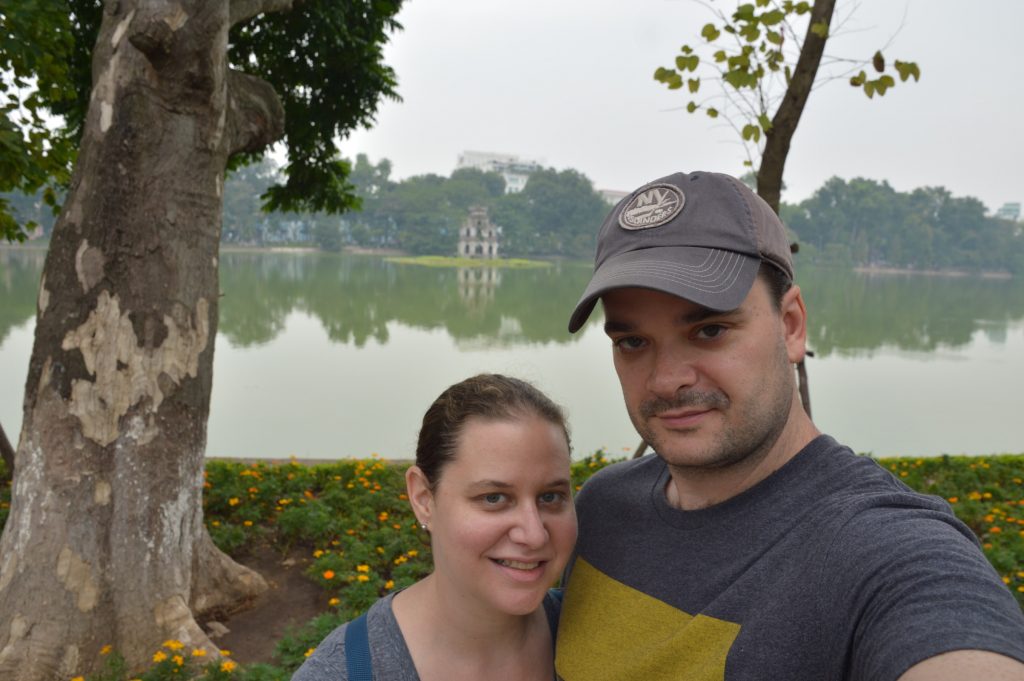 There are a couple nice statues and meeting areas around the lake.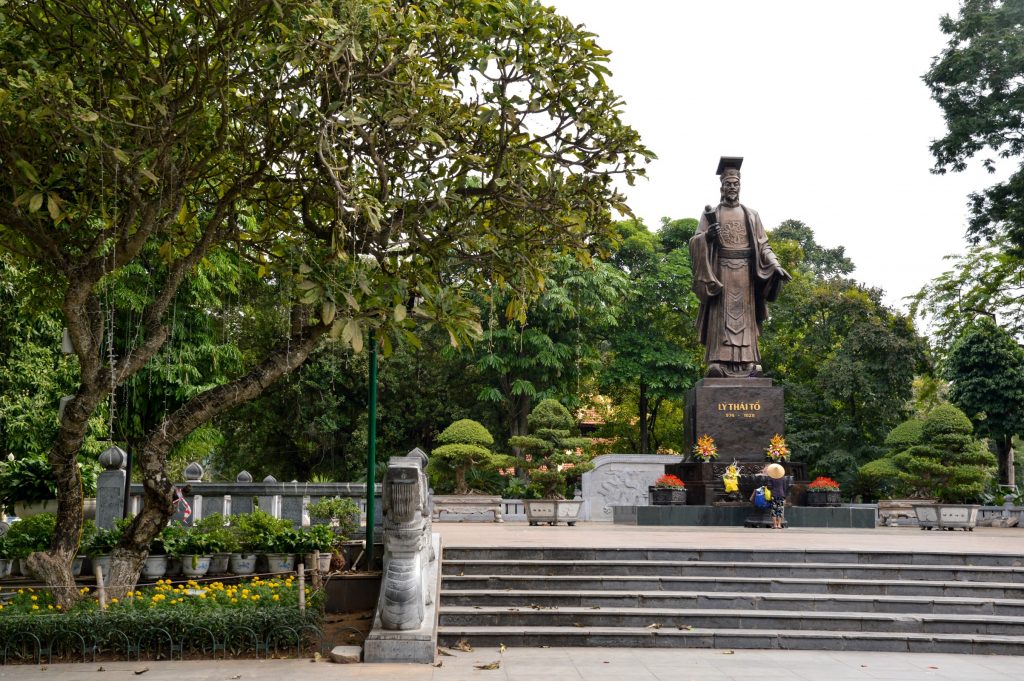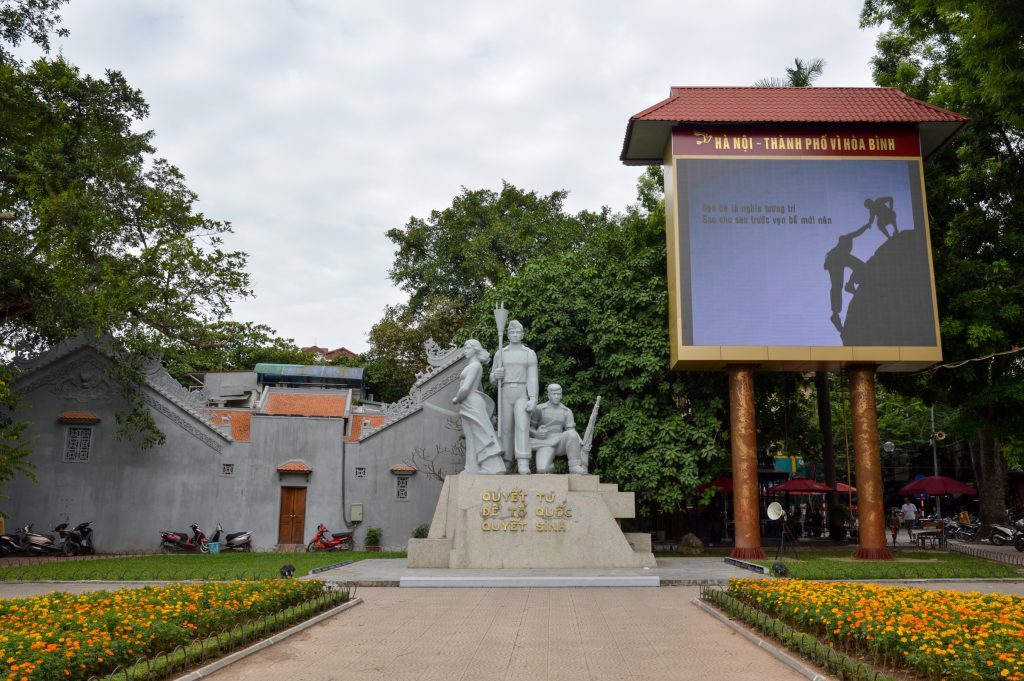 The traffic circle at the top of the lake is one of the busiest places in the city. It's surrounded by tall buildings with lots of coffee shops where people can hang out and watch the city go by.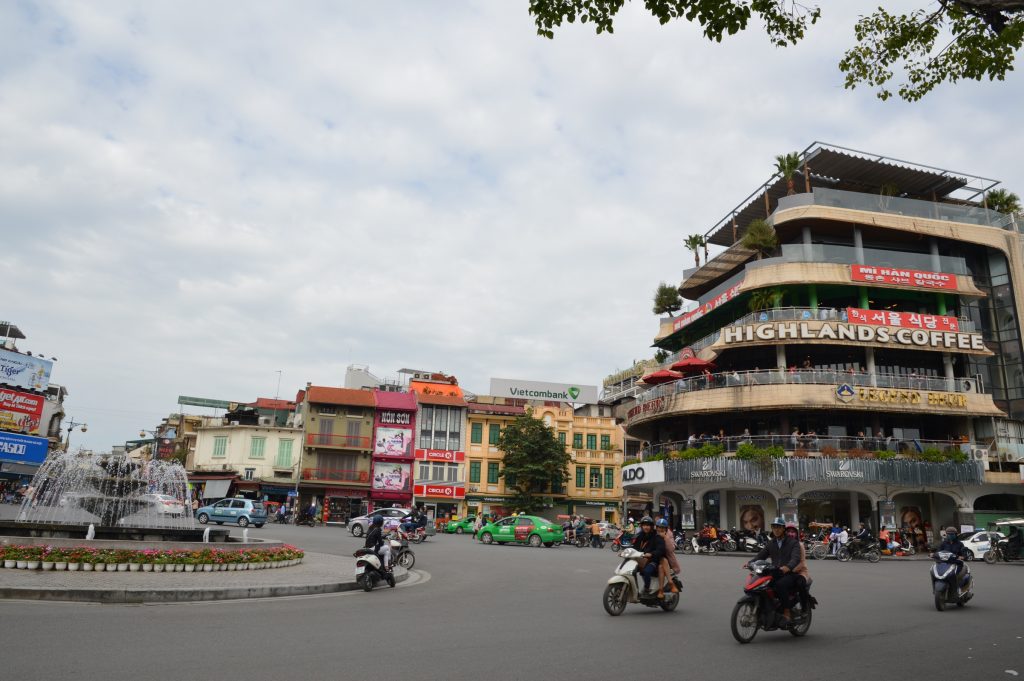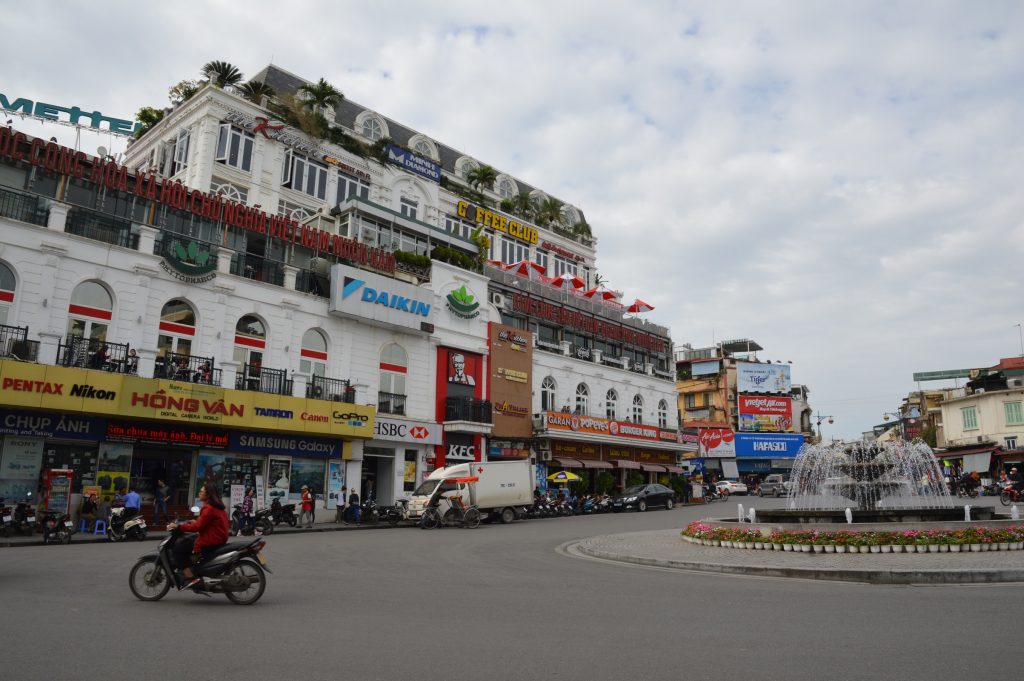 The Sunday we were there, the streets were closed to traffic (other than to children driving monster trucks) and everyone was out enjoying the city.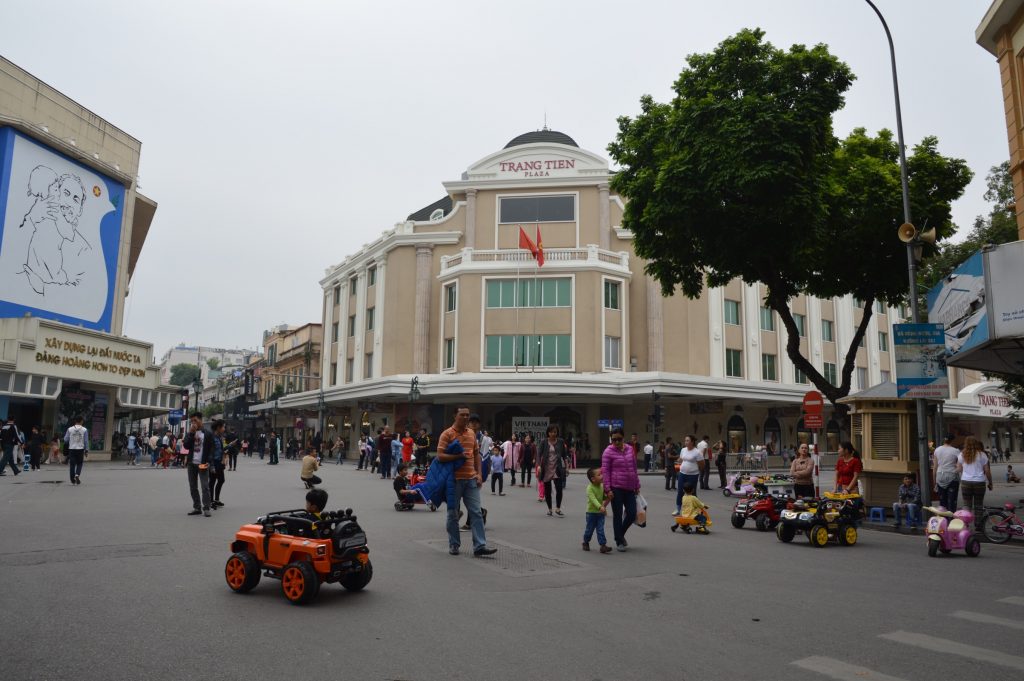 Lenin Park
Lenin Park, which not surprisingly features a statue of Lenin, is a little bit outside the Old Quarter. We went at night and people-watched. It seemed like another place where people met to hang out and enjoy the night. It's also close to a whole bunch of other city landmarks and sites, including the Citadel, the Vietnam Military History Museum, and the Ho Chi Minh Museum. Not that we visited them or anything!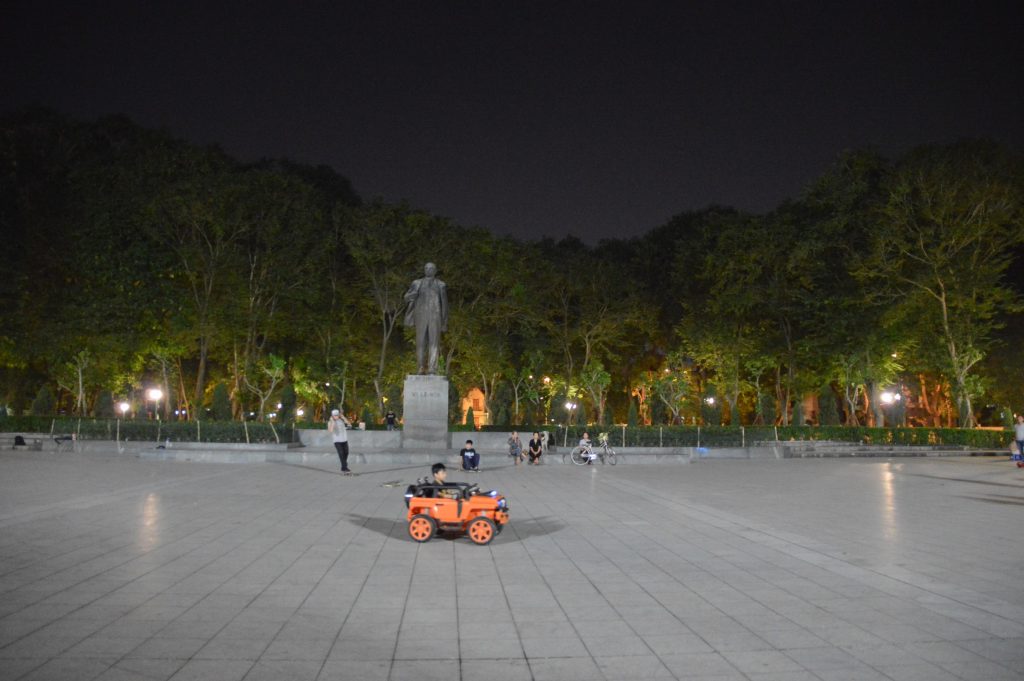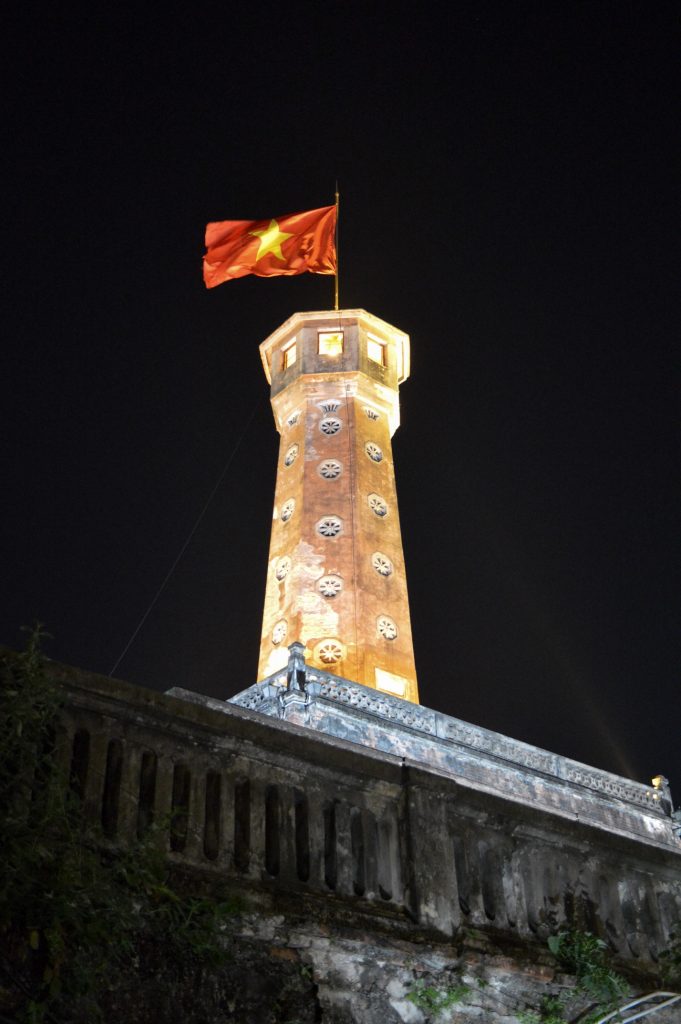 The food
Pho
We spent a large amount of time eating. Our hotel (the wonderful Golden Art Hotel) served us the most delicious breakfast. Most mornings we chose pho – warming and satisfying noodle soup with either chicken or beef.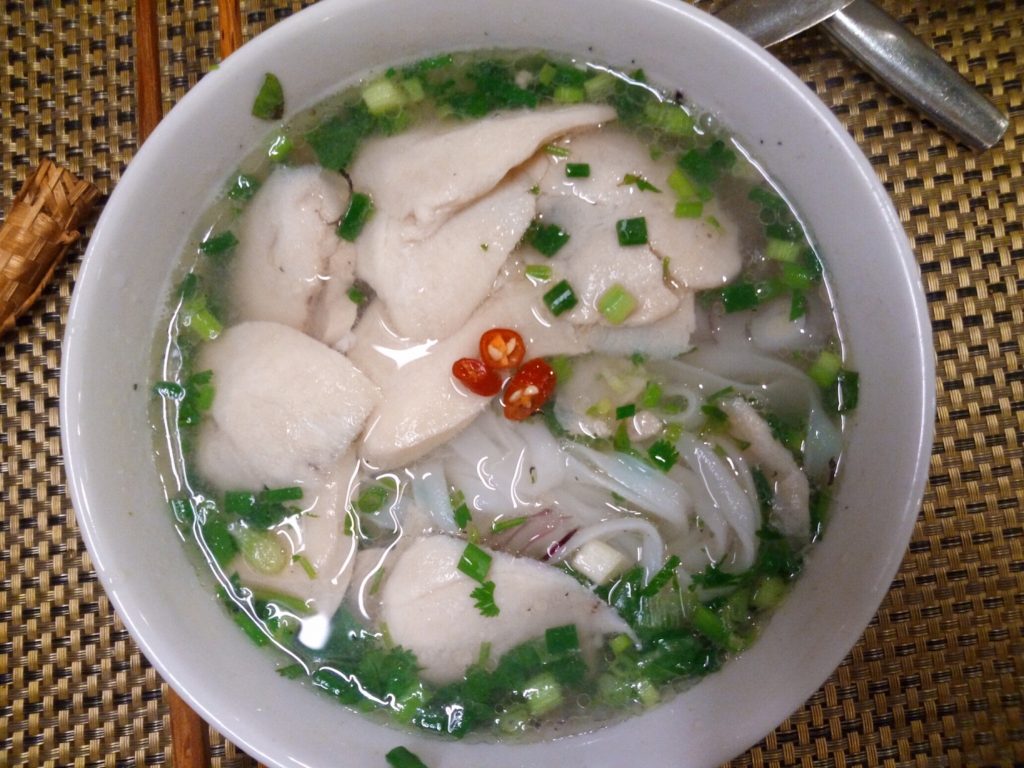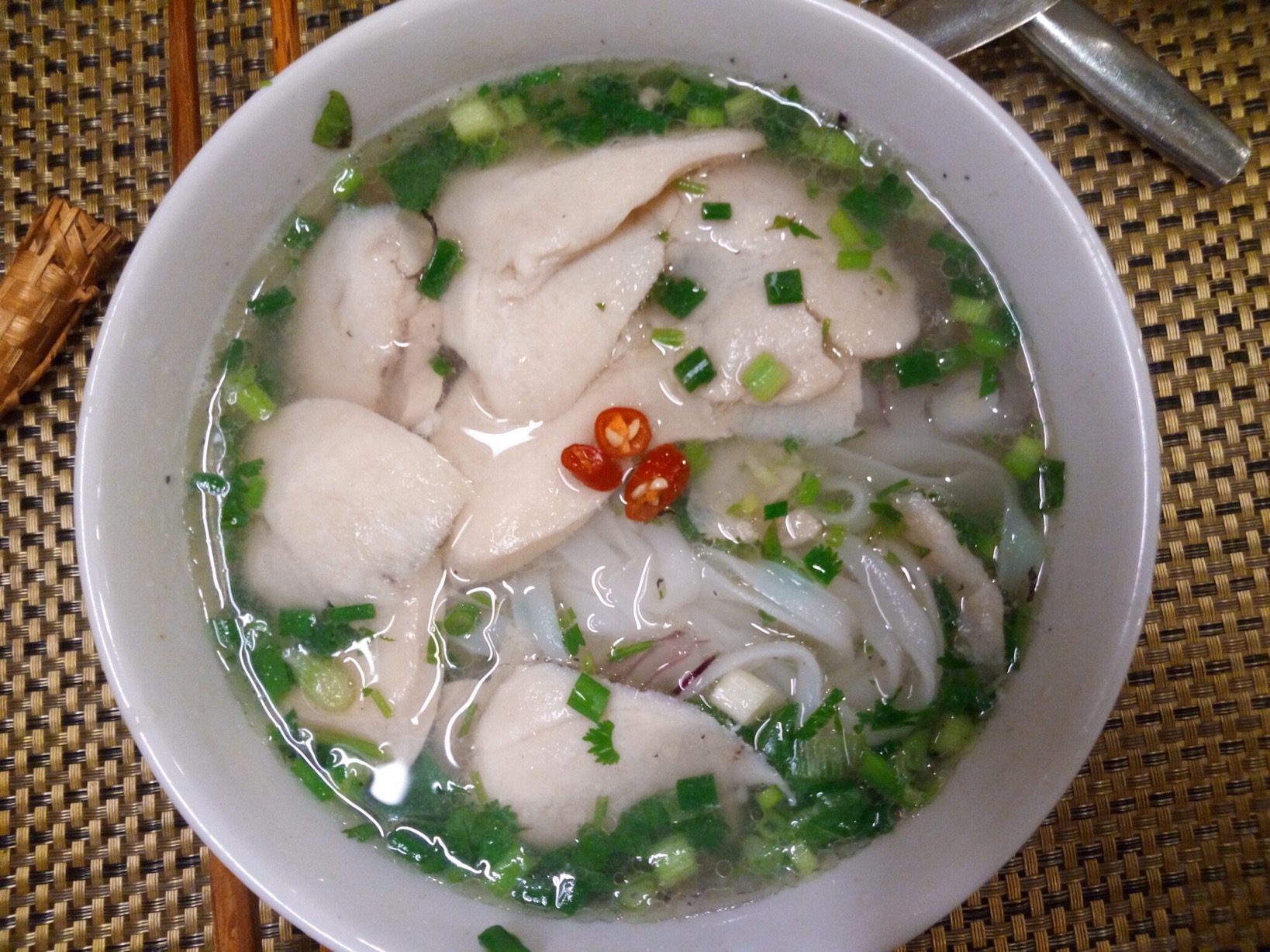 Banh mi
In the afternoon, we would venture out to (most often) get banh mi, sandwiches on Vietnamese French bread with pate, pork, and fresh veggies. Our favorite banh mi spot was Banh Mi 25 as it had the seemingly perfect combination of hot meat, fresh cold veg, and warm crispy bread. But the other ones we tried at other spots weren't far behind.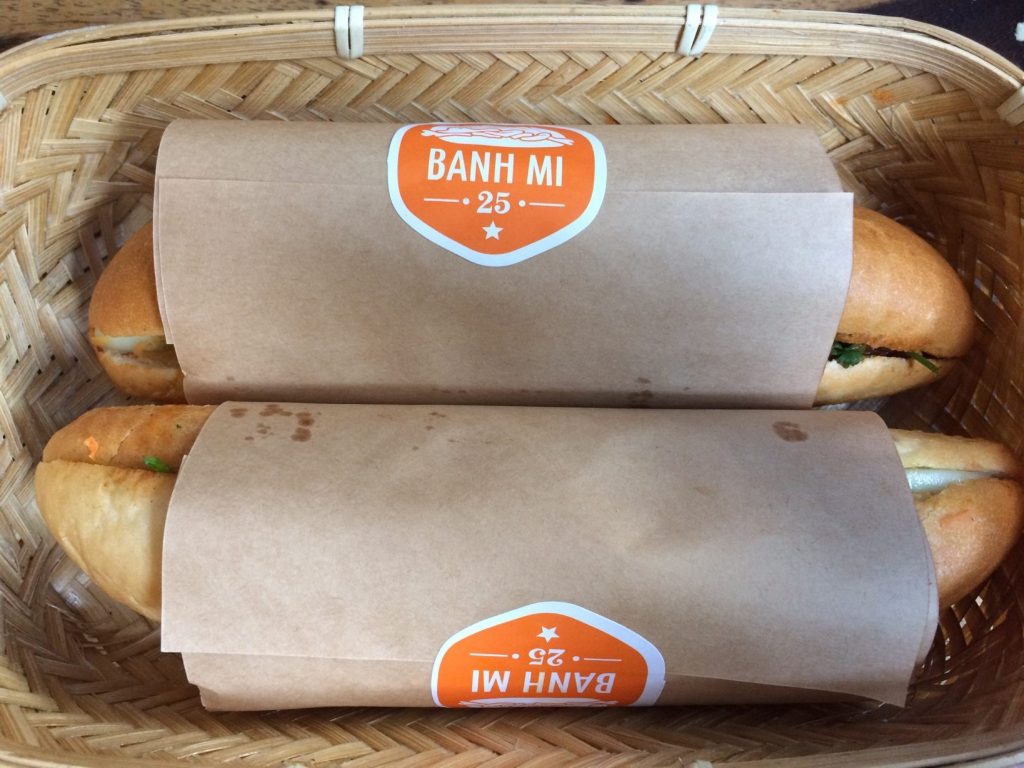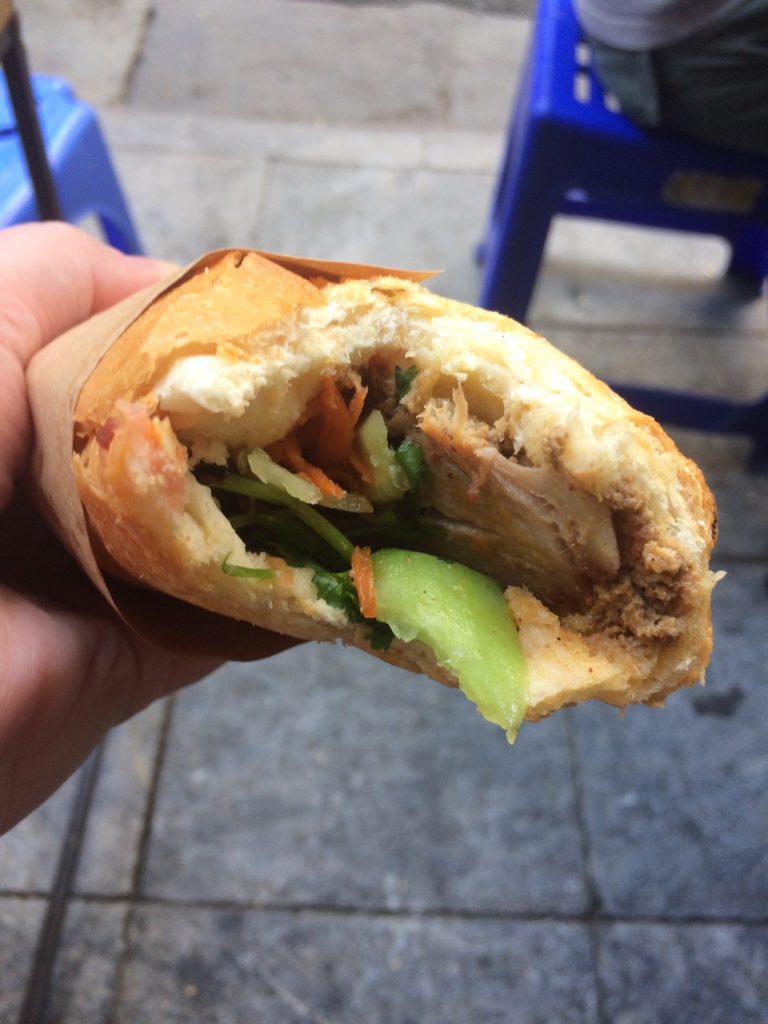 Bun cha
One of Hanoi's specialty dishes is bun cha. While you can find it other parts of the country, it was created – and is best – in Hanoi. It's a dish of many components: fresh cold rice noodles; pork patties and bits of roast or grilled pork served in a sweet, spicy, sour broth; fresh herbs and lettuce; crispy spring rolls. You eat everything together or separate – it doesn't really matter as long as you enjoy it all! You can find the dish on many a street corner, but we had ours at an actual restaurant –Bun Cha Ta. We paid a premium – their set meal of bun cha plus spring rolls was ~$4 per person!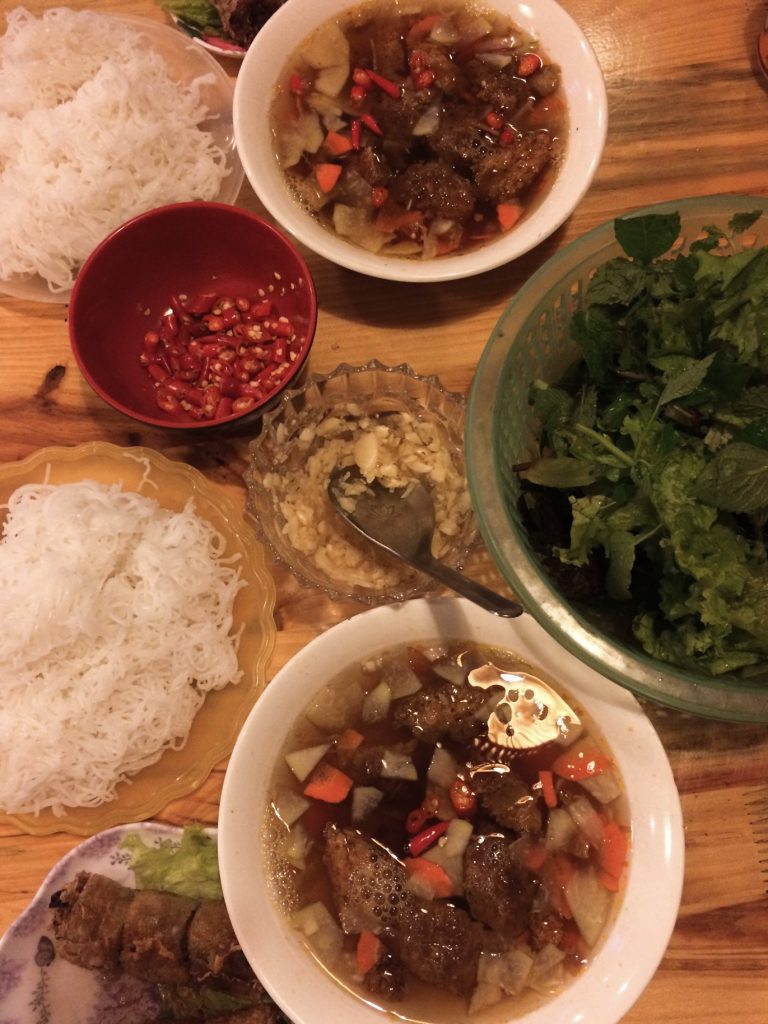 Xôi
Xôi is a Vietnamese sticky rice dish. Xôi Yến is the place to eat it in the Old Quarter of Hanoi. We sat on the second floor (out of three) of the small restaurant, at a tiny table on even tinier chairs. You can choose from two bases – rice with fat or rice with corn – and then top it with a variety of different meats and veggies. We each had rice with fat and bbq chicken. It's served with a side of cold, vinegary cucumber salad which is very necessary. The only error we made was ordering beer. The bottles were warm and we were hesitant to pour it over the provided (questionable) ice. But that error didn't cost us too much. As can be seen from the receipt, the whole meal cost us under $4.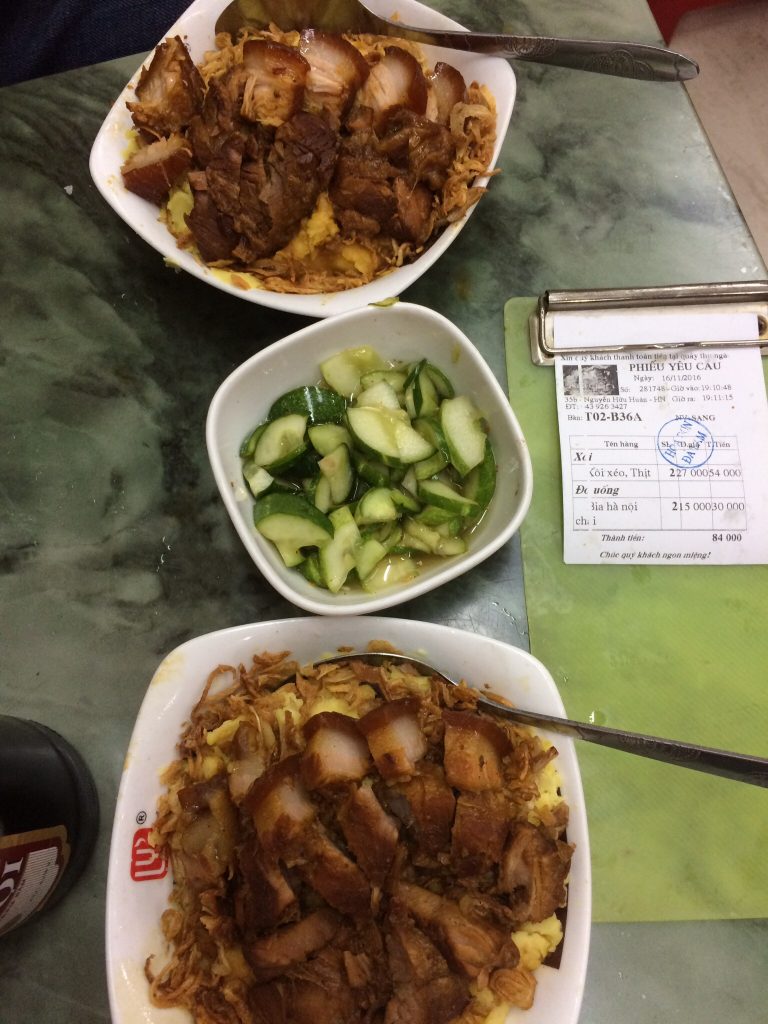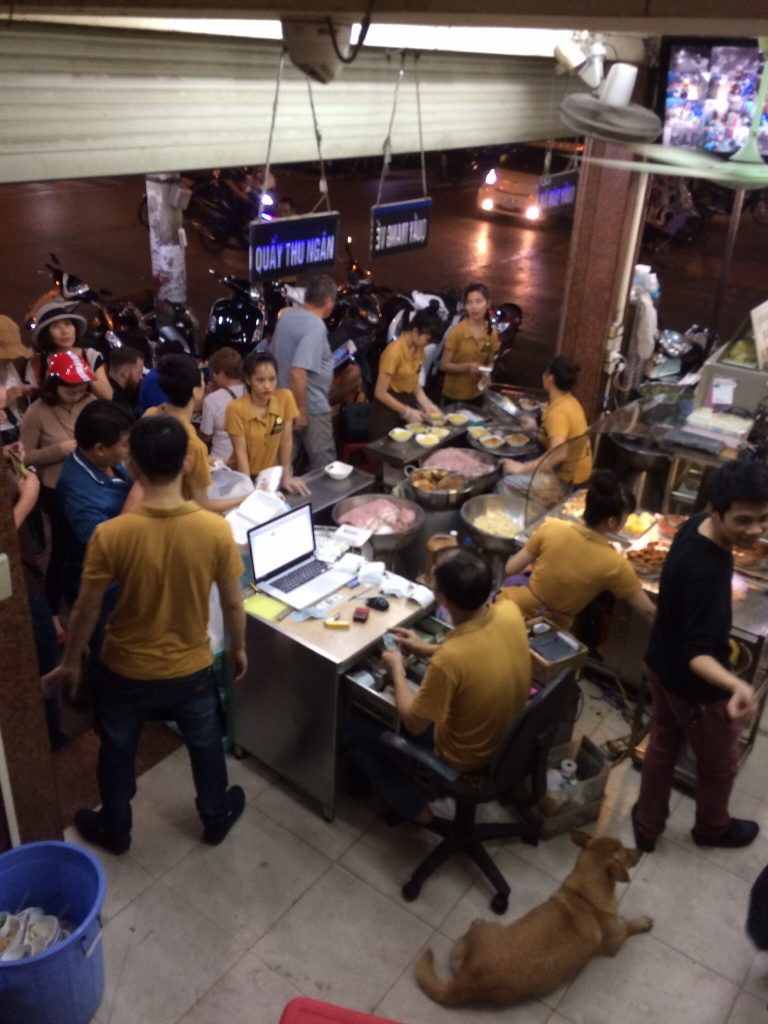 Bún bò
We enjoyed this noodle and beef dish so very much that we tried our hand at making it ourselves.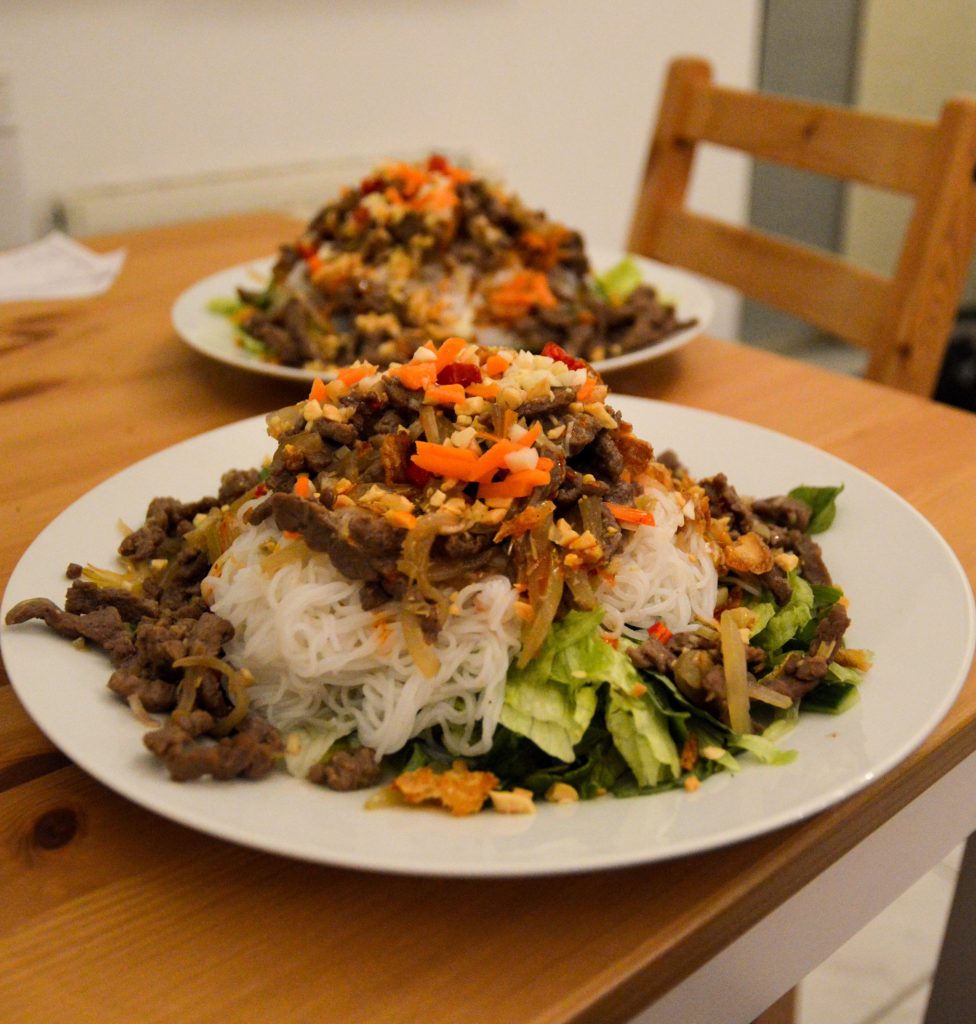 And more!
There are so many other delicious things to eat in Hanoi – boiled chayote, grilled street meat, fresh spring rolls, morning glory sautéed with garlic, make-your-own bbq, steamed buns, and more and more and more! We really only scratched the surface, but had a great time doing so.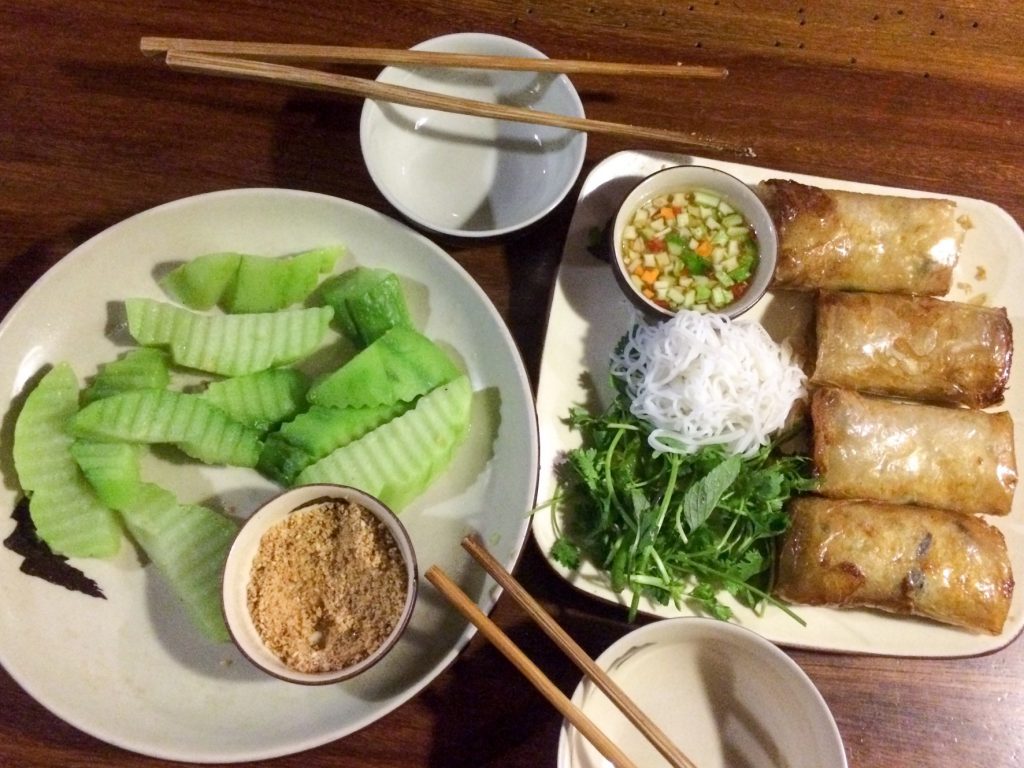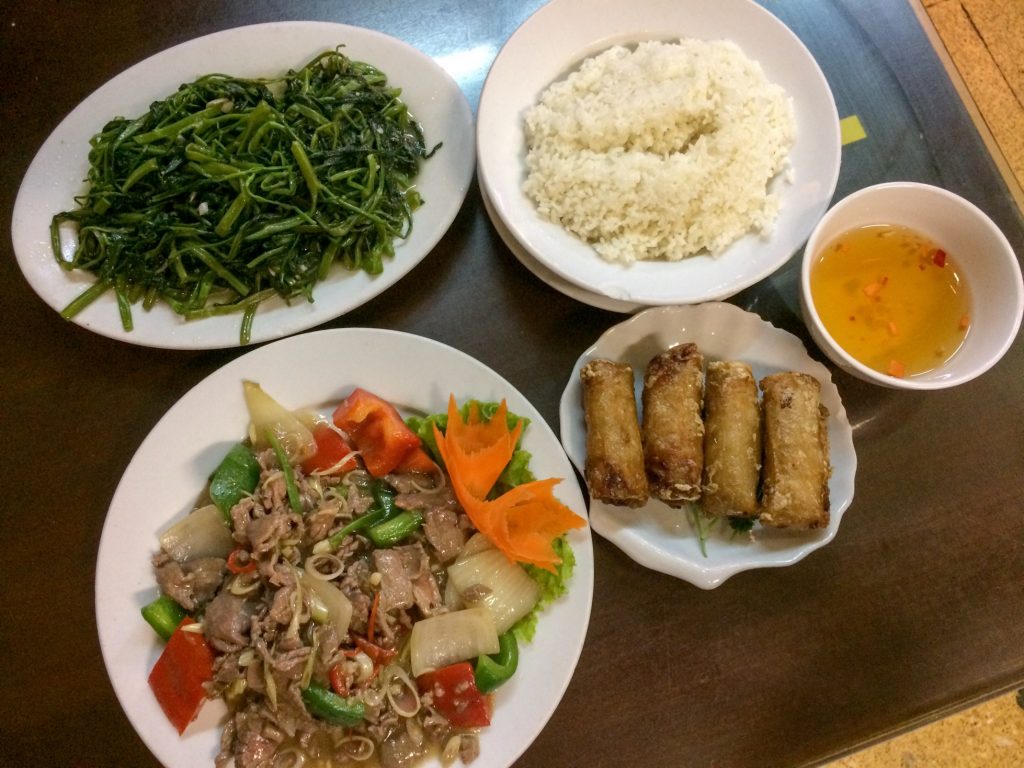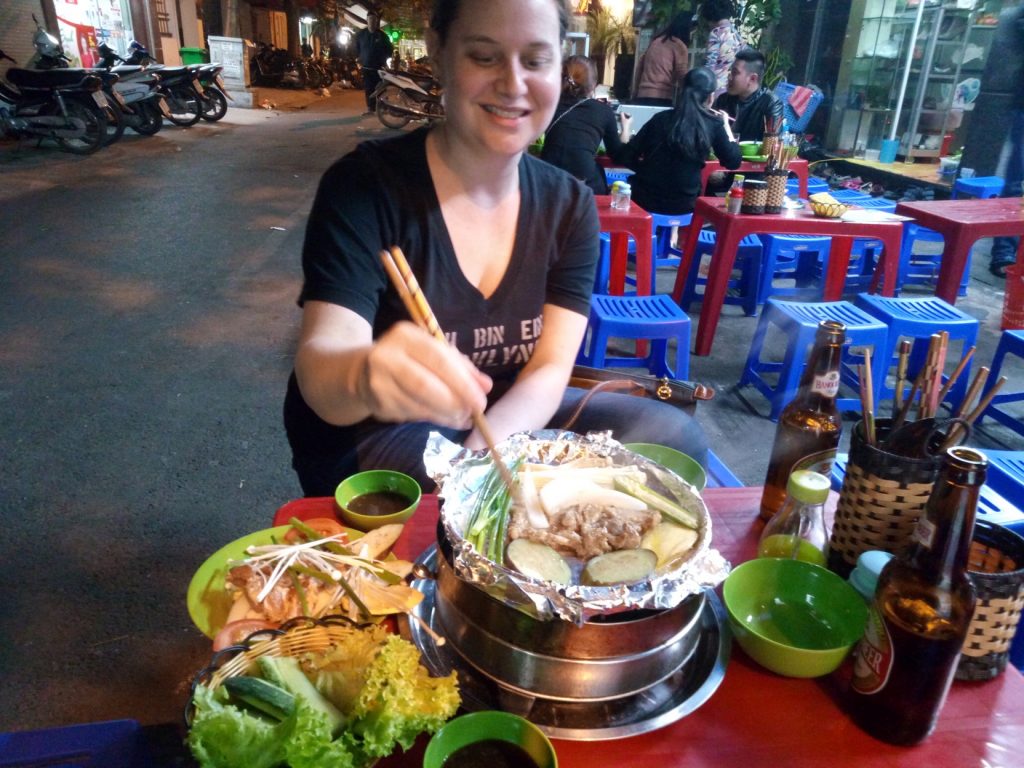 The drinks
Bia hơi
Beer in Hanoi isn't awesome. But drinking it is an awesome experience. Hanoi has its own local brew called bia hơi, which people drink from home-brewed kegs on the sidewalk. One glass costs 5000 VND (~$0.20!). There's no consistency and some of it was quite good, while some of it was, well, not. But for the price, it's worth the risk. In the Old Quarter, there's a spot called Bia Hơi Corner which is where you can go to enjoy a few glasses of the stuff.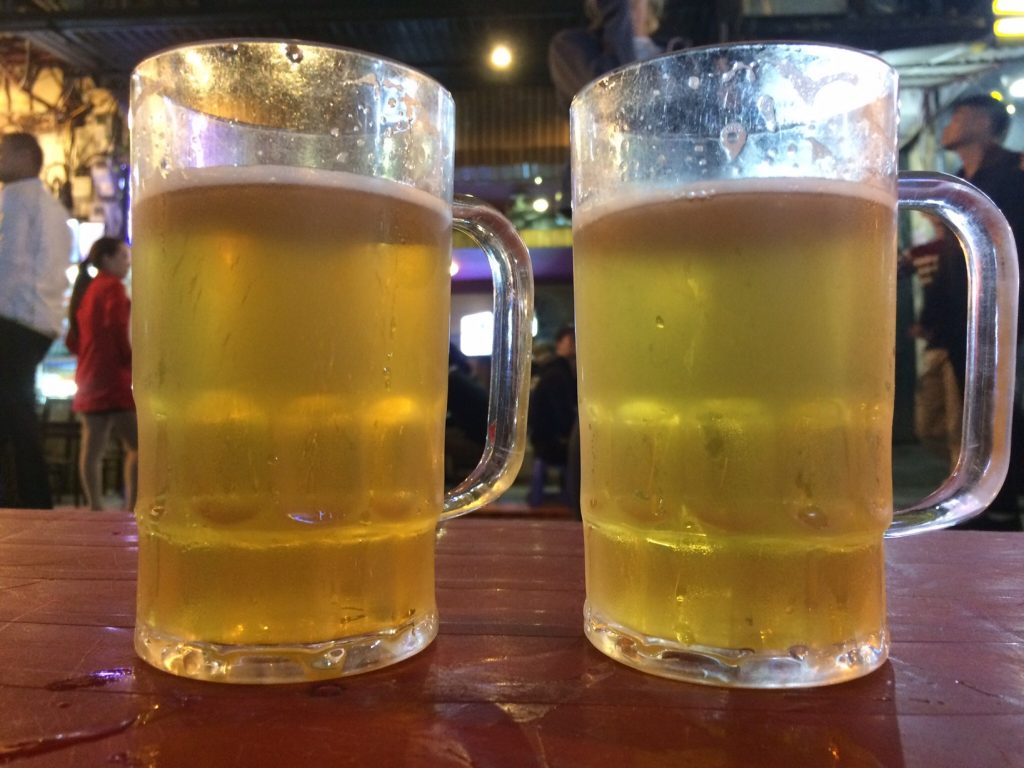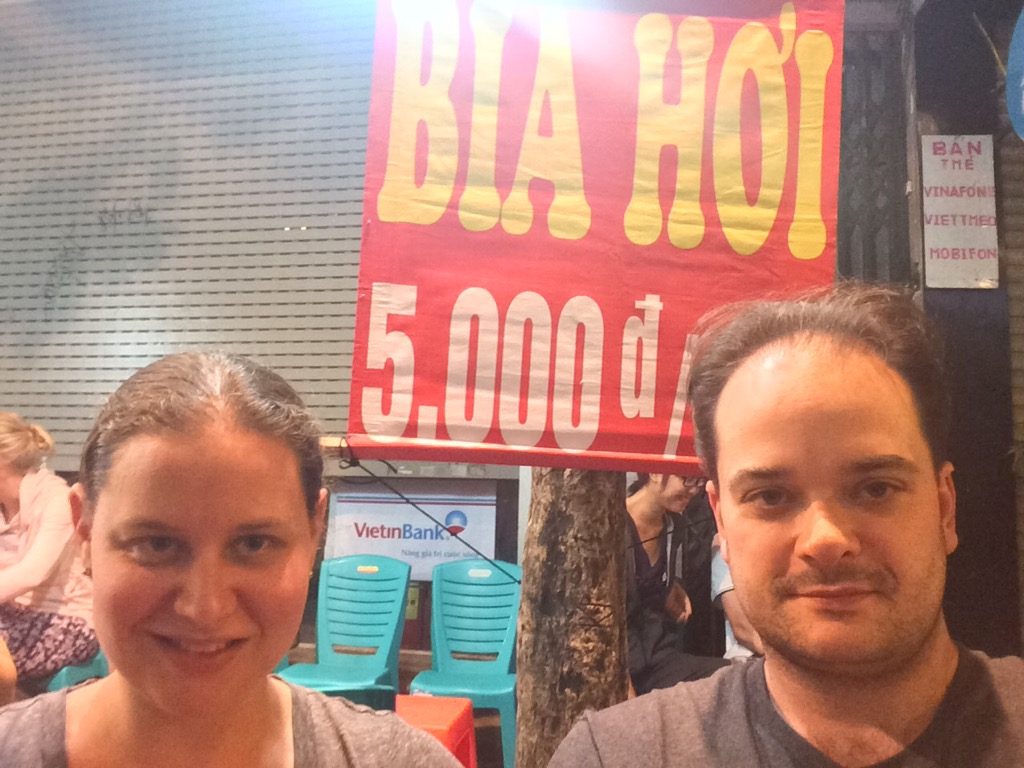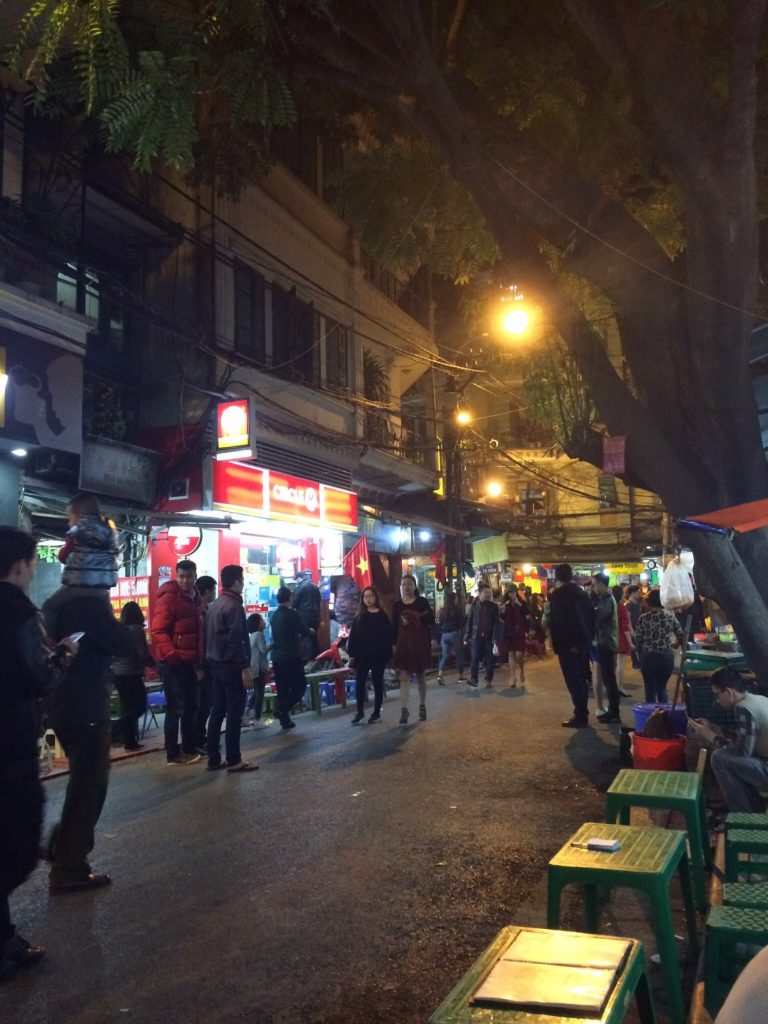 Of course there are a ton of other bars throughout Hanoi where if you have more expensive tastes, you can enjoy a pint of higher quality beer for about $1. We found a local spot on the corner of a big street where we could watch the traffic go by.
Coffee
Vietnamese coffee is a thing of beauty. Chocolatey and smooth, we enjoyed drinking it black all day. The most popular brand is Trung Nguyên. We had discovered their instant coffee in Seoul and so had already gotten used to its delicious flavor. But there are also many coffee specialties to be had including egg coffee and coconut coffee smoothies – especially delicious on a hot day (which aren't hard to find!).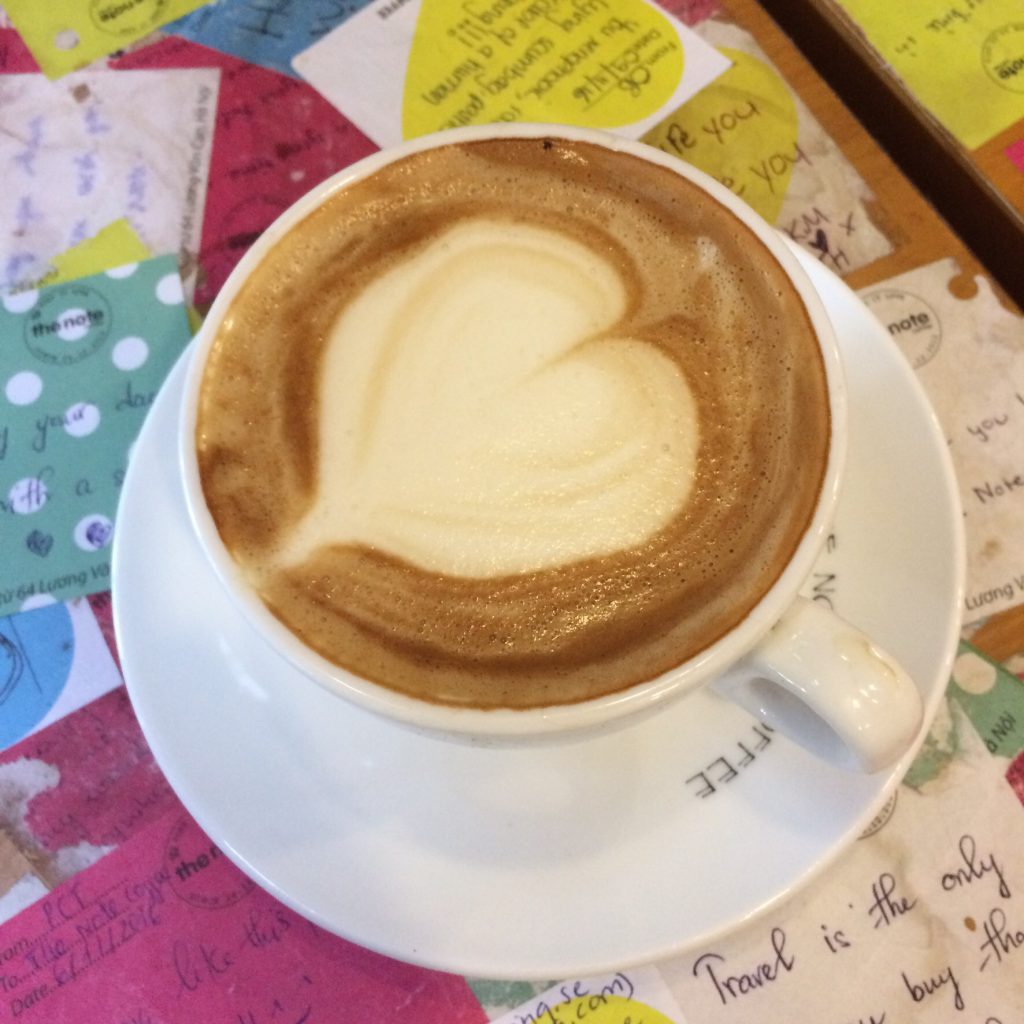 Sometimes we're skeptical of places that are so widely and wildly hyped. Hanoi met our extremely high expectations. We're not sure we'll make it back to this city, but we hope to return to Vietnam… soon!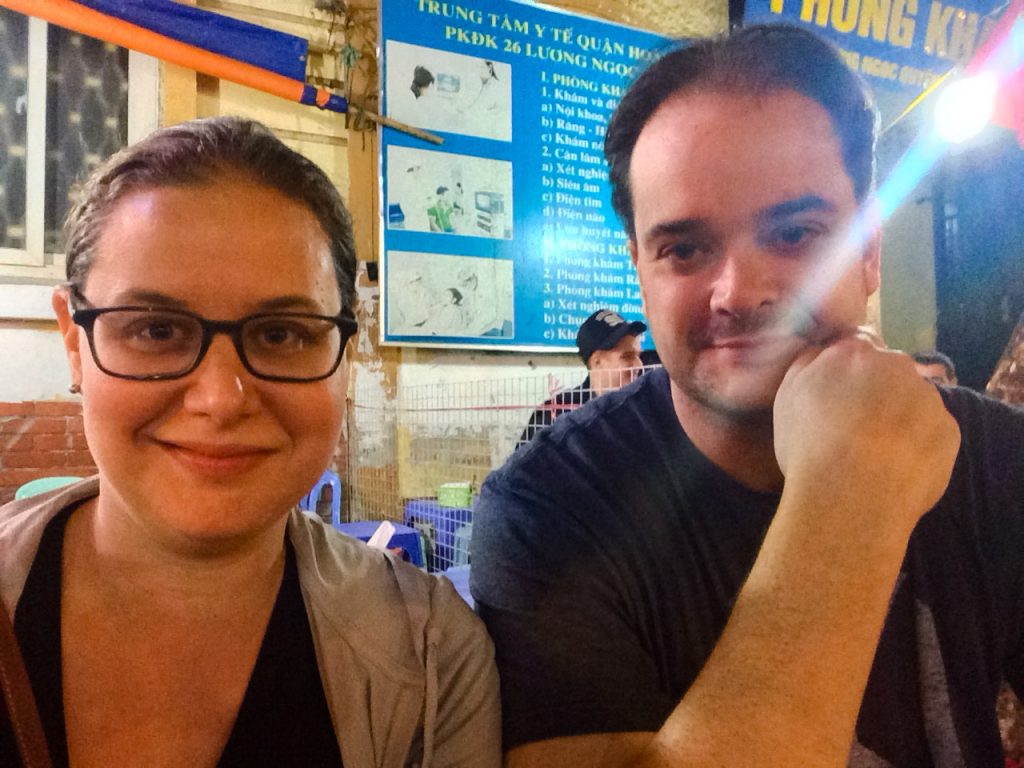 Pin it!