I was diagnosed with lymphangioleiomyomatosis (LAM) 11 years ago. It was a tough day and an even tougher year followed. For my "LAMiversary" and Worldwide LAM Awareness Month, I'm reflecting on 11 things I wish I had known – or would have told myself – on that day.
<< If you're not familiar, read more about LAM >>
1. There will come a day when you don't think about LAM all the time
From the moment I heard (and learned how to pronounce) "lymphangioleiomyomatosis" I couldn't get it out of my head. I've written before about how I carried a book (back in the day when I read physical books) everywhere so I didn't have to sit with my own thoughts (and fear and anxiety). It seemed like I'd never stop thinking about it.
But I did.
I don't wish that I didn't go through all those scary thoughts. It's part of how I built resilience. I just wish I felt the comfort of knowing that over time they would ease.
2. Don't let Google freak you out
When I was diagnosed, I read that the median life span for women with LAM was 8 years. It terrified me. Similar information is still out there. It's still easy to get freaked out.
What I wish I had realized a little more back then is that because LAM is so rare, numbers like median life span can only mean so much. There's still vague information about LAM progression and prognosis because so much is still unknown.
What I know to be true is what I know about myself and what I see in our patient support group. I was diagnosed with LAM 11 years ago. I'm considered stable. Many women who join our patient support group ask how old people are and how long they've been diagnosed. The answers that span decades give us all hope.
It's both easy and ridiculous for people to say things like "stay off the internet." Clearly, that's not going to happen. So if you have recently received a LAM diagnosis, I recommend starting with the comprehensive information on The LAM Foundation website. Join our support group to connect with others. Read our stories.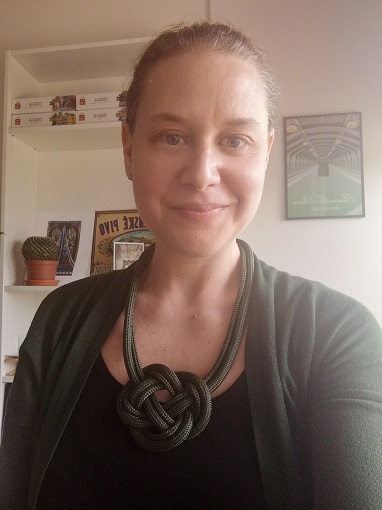 3. Use your distractions, but don't let them take over
Scandicrime and vampire novels weren't the only things that helped me take my mind off the diagnosis. I threw myself into work and wasn't living the healthiest lifestyle. Every extra hour of work and just-one-more glass of whiskey led to burnout and exhaustion, which was of course exacerbated by having a disease that also causes fatigue.
It took time, trial and error, completely changing my life (twice), and – to be honest – a global pandemic for me to find and nurture healthier ways of coping. And, of course, I'm still working on it. But I do wish that back then I had been a little more creative and a little more open to the unfamiliar to help me figure some of this out sooner.
4. You can love exercise
On the topic of healthier ways of coping…
At every appointment, my LAM specialist encouraged me (strongly) to exercise, but it took years to find a way to incorporate it into my life in a way that really felt good for me.
Much of this is due to the fact that exercising with LAM – with any lung disease I imagine – is hard. My biggest symptom is shortness of breath. I can get winded going up a flight of stairs and learned right when I was diagnosed I should use oxygen when I exercise. Figuring out what I could do, testing my limits, learning how to maneuver an oxygen tank and a hose while moving around, being able to tell the difference between being unmotivated and chronically fatigued… it's a lot. Way more than a healthy person has to deal with when trying to create and stick to an exercise regimen.
But it's worth it.
Over the past few years, I've made exercise a top priority in my life. After trial and error and opening myself up to something completely different, I'm happy to say I've finally found a few activities that I genuinely enjoy.
Now I can keep my body healthy (which is important for everyone, but especially LAM patients) while doing things that make me feel awesome. So yeah, I should have really listened to my doctor and found something that worked for me right off the bat.
5. Every pain doesn't mean your lungs are going to collapse
I get frequent chest pain. And most of the time, I don't know why. This is known to be a symptom of LAM. My doctor kindly made it clear to me that such "unexplained" chest pain is common, but for the first year or two after my diagnosis, every time I felt any pain in my chest I was pretty convinced my lungs were going to collapse.
They never have.
Of course it can still happen. I know that. And if it does, I know there is treatment. But it still scares me. So I lean into the knowledge that, for me, pain does not equal lung collapse. I wish I had known that then so I could have lessened some of that intense fear and stress.
6. Embrace this community
I found it difficult to really throw myself in to the LAM community. Especially that first year, reading about others' experiences was upsetting to me. I dipped my toe in and out for a while before fully committing. But once I did – with a full, open heart – I reaped the benefits.
The LAM community is incredibly unique – from the loving support group we've developed, to the Foundation that fights for us, to the doctors who care so deeply about us that I consider them family. It's a beautiful thing, and I'm honored to be a part of it.
Reading this year's WWLAM stories, what struck me most was how all-in these newly diagnosed women are. They dove right in quickly and have found support when they needed it most. And they're passionate advocates for all of us. As another Sarah wrote:
"To be given the opportunity to know so many wonderful women and be able to take up a shield and sword for these people who I have grown to care for… that is a wonderful gift."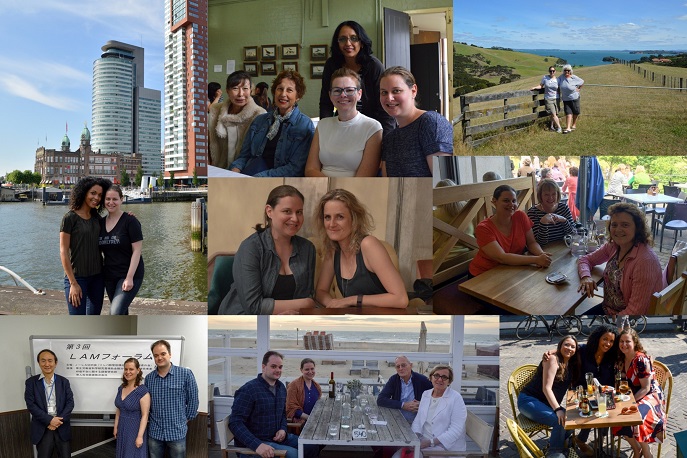 7. Befriend your breath
Yeah, this might sound a bit woo-woo, but I am all about the breath right now. Having a lung disease means having a difficult relationship with breathing. I was diagnosed because I couldn't breathe doing "normal" things.
Thinking about it now, I'm realizing I had a whole lot of emotions about and feelings toward my breath. And none of them were kind. Angry? Yes. Scared? Absolutely. But friendly, compassionate, comforting? Nope, nope, nope.
One day, I heard a yoga teacher say "befriend the breath" and it changed everything. My breath is my friend, and I treat it as such.
Over the past year, I've reframed how I view my breath and my relationship with it. For me, this has come through daily meditation and yoga practices. Mindful breathing – in meditation, in yoga, in other exercise, and in everyday life – is of the utmost importance to me. I wish I had been able to reap the benefits of that knowledge for the past 11 years instead of just the past one.
8. Don't hide
I hid my diagnosis from most people for 6 years after diagnosis. I didn't share it at work because I was afraid it would change how people saw me or treated me. I only stopped hiding after I quit my job to travel. And once I did, I felt free. Every time I told someone new, I felt myself relax and become more open.
Hiding part of yourself is exhausting. I also realized that by hiding this part of myself from others, I was hiding so much more. I could never truly be completely open and honest.
Five years later, LAM is such a huge part of who I am, I can't imagine ever trying to conceal it.
9. You will learn to love your portable oxygen concentrator (POC)
What seemed like a hassle and an annoyance and something to be ashamed of is now something I love and value like no other possession. I've already written a love letter to my POC, so I'll just say this. My POC let me fly across oceans and hike up mountains and just go to the gym to be healthy. It gives me a quality of life I wouldn't otherwise have and I am immensely grateful for it.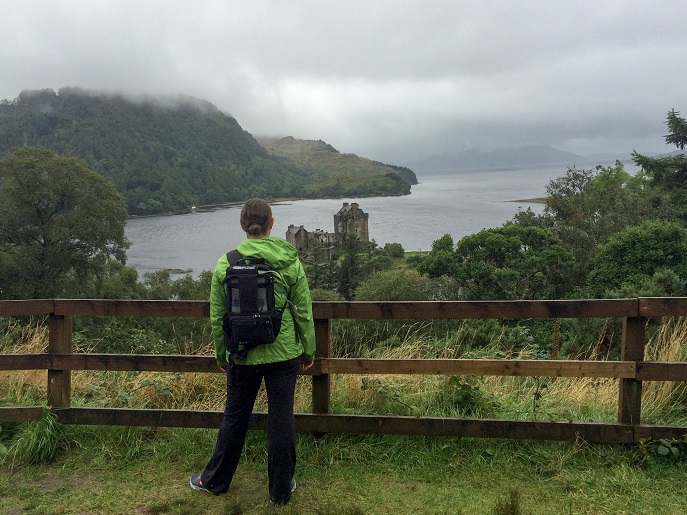 10. Good things will come from this
11 years ago, I knew LAM would change things… just not for the better. Since then I've uprooted my life twice (in amazing ways), I've traveled to nearly 60 countries, I've become physically stronger, and I've made hundreds of new friends who I feel like I could call on for support anytime anywhere.
People talk about how being diagnosed with something like LAM makes them reevaluate what's important in their lives. That is 100% true for me. It has also let me and led me to, reevaluate myself: to take a deeper look inside and ensure I like what I see and change what I don't.
11. You can do this
You have the resilience and fortitude and support system to get through this tough time and those that lay ahead. It's easy to doubt oneself in these life-altering situations, but knowing you have what it takes – and that you can lean on others as well – is gold.
---
Hear from other LAM patients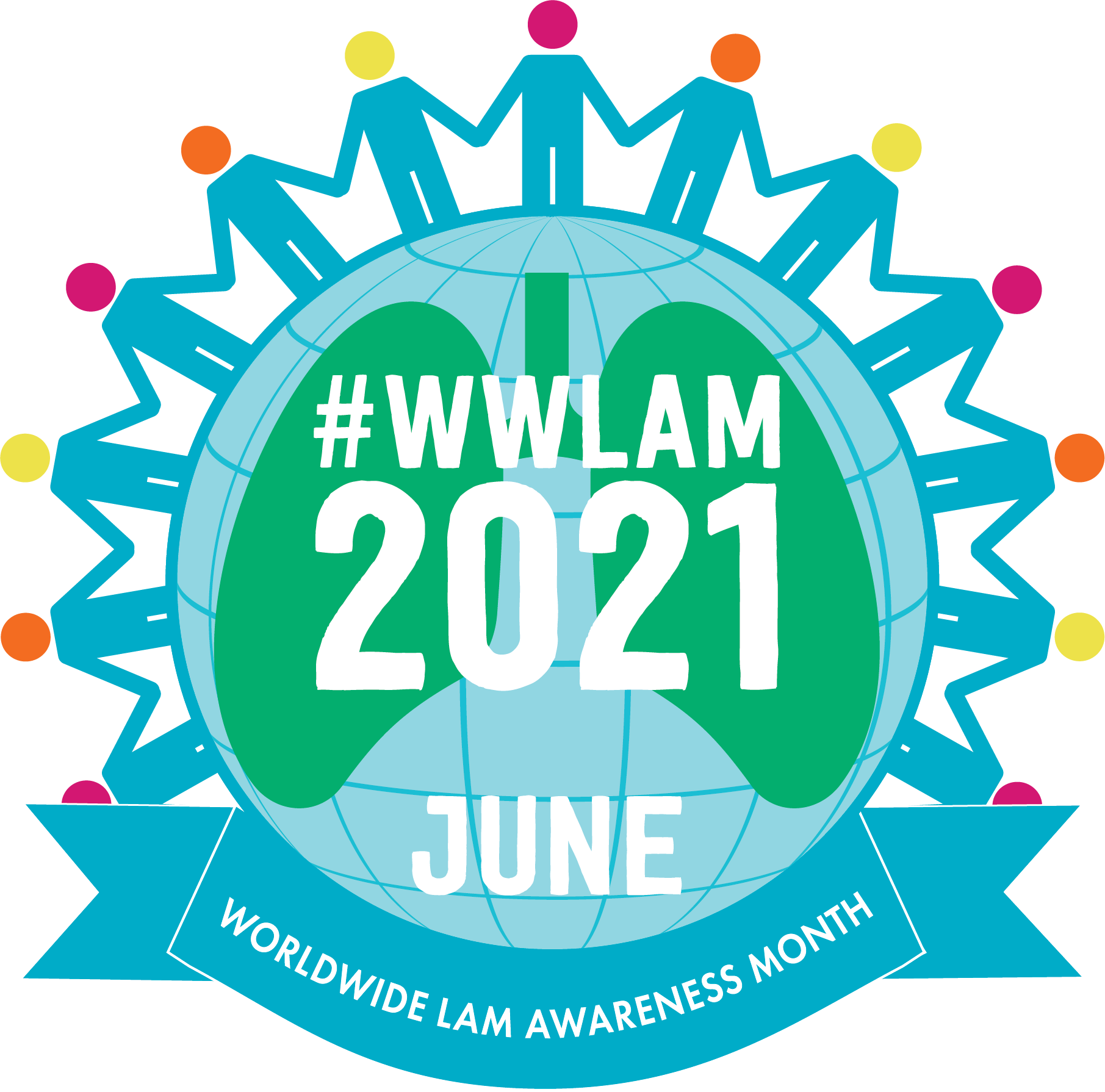 Read empowering perspectives of four women diagnosed with LAM during the past crazy, turbulent year. Though their individual stories are unique, they share a sense of fortitude and a strong commitment to the LAM community.