Last Updated on 8th January 2019 by Sarah and Justin
From our wonderful base in Dornie, we explored the Isle of Skye thrice. A convenient way to get to the Isle of Skye is via the Skye Bridge, which was built in 1995 and became toll-free in 2004. One must go through the village of Kyle of Localsh to get to the bridge. And to get to Kyle of Localsh from Dornie, one must drive through absolutely beautiful scenery.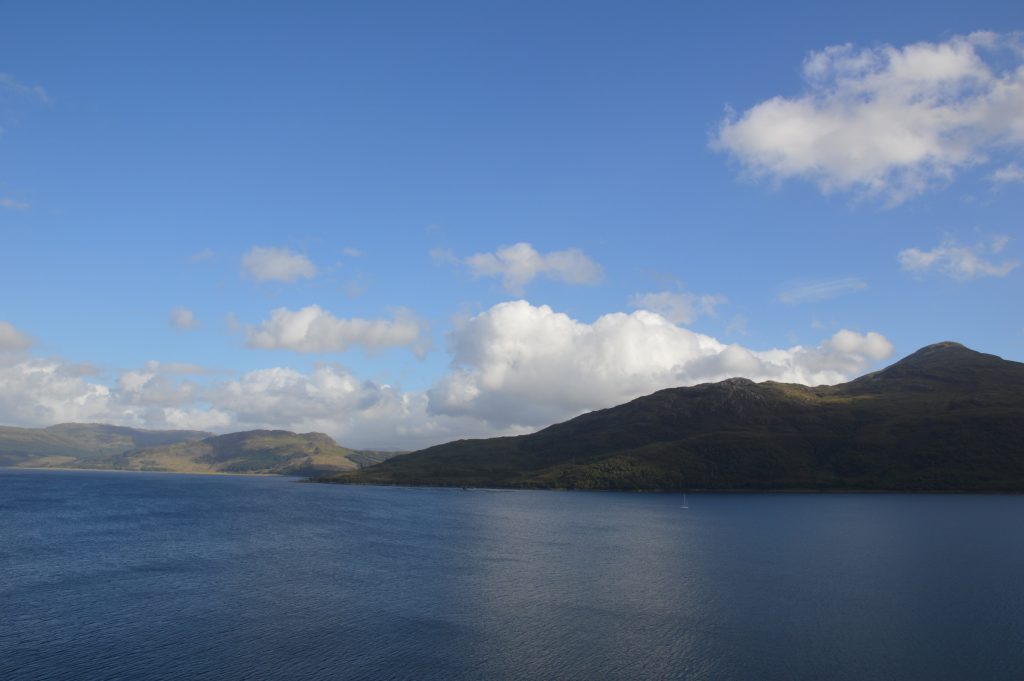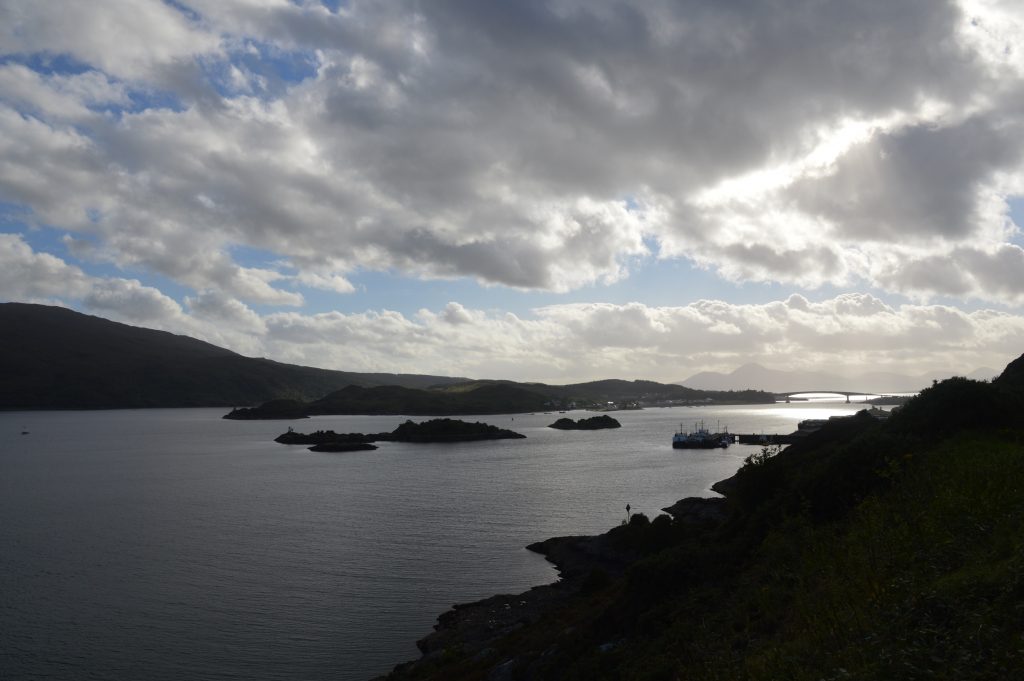 The bridge itself is a treat to drive over (and this is even coming from Sarah who has a fear of bridges).

Upon crossing the bridge, you are almost immediately rewarded with even more beautiful scenery. It's hard to describe how breathtaking the views are, so hopefully the pictures do it justice. We took these on the fly just pulling over on the side of the road when the view was just too good.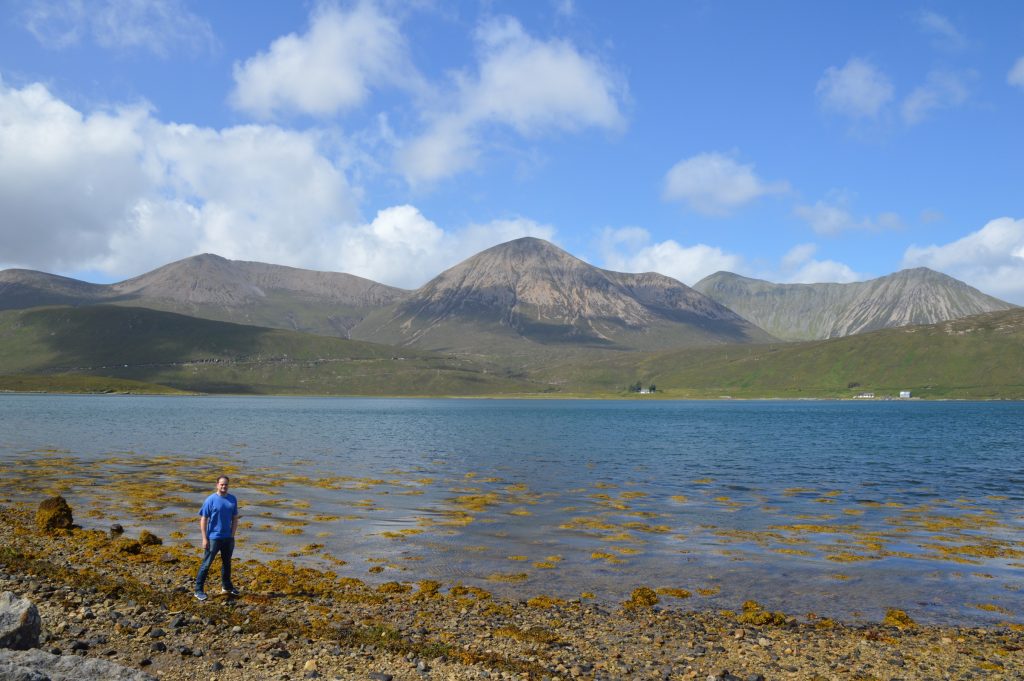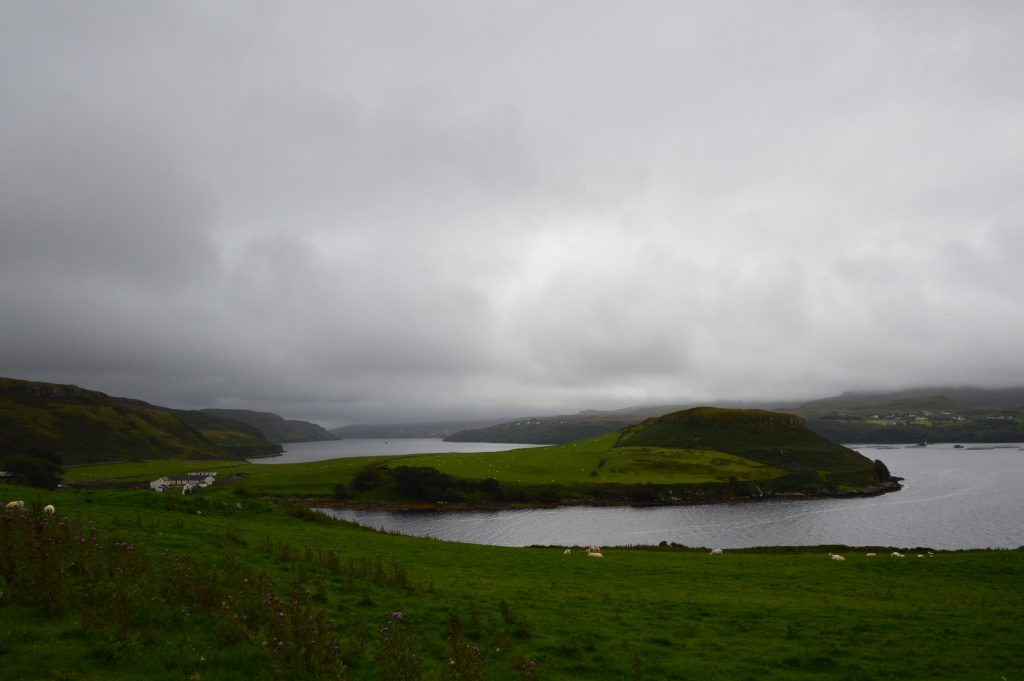 On our 3 outings, we undertook 2 walks and saw 3 castles.
Tip: we used the website www.walkhighlands.co.uk quite a bit to help plan. It provides step-by-step details on the walks (including photos), level of difficulty, terrain, and length of time.
Staffin
We drove to Staffin through the capital of Skye, Portree. Along the way, we came across this beautiful waterfall (which is right on the side of the main road).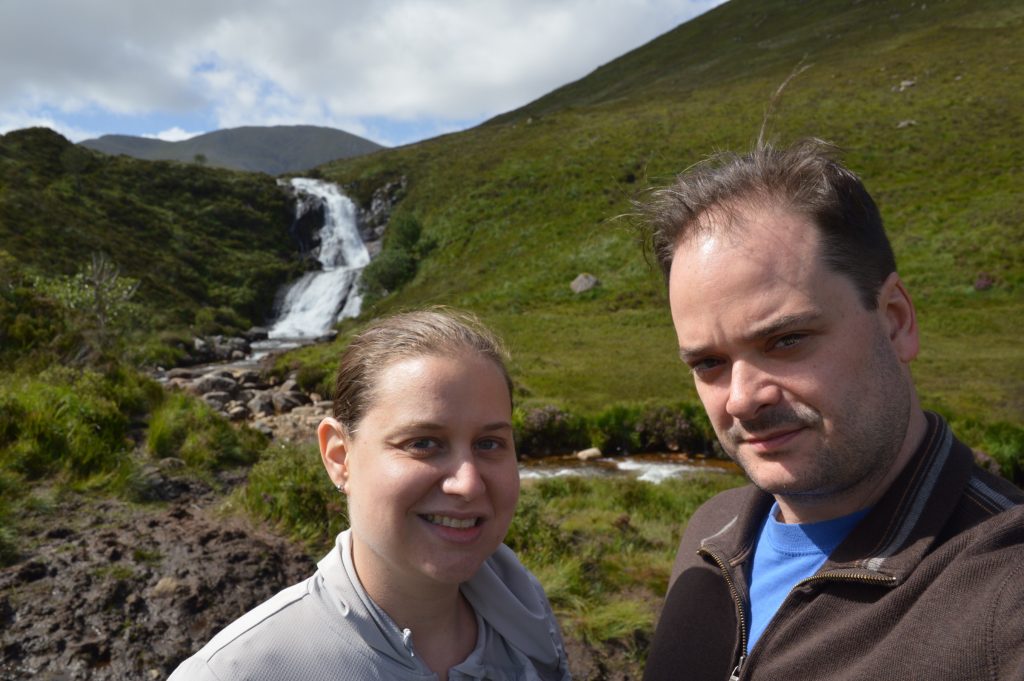 It was here we discovered the meaning of "boggy." One wrong step and your feet are submerged in muddy water. We took several wrong steps. And we only had sneakers. Tip: if you want to do a good amount of walking or hiking on the Isle of Skye, bring boots! 
The drive up to Staffin was twisty turny but most of it was on dual-track roads. And again, the views were stunning. We passed by the Man of Storr where a lot of people had stopped to hike.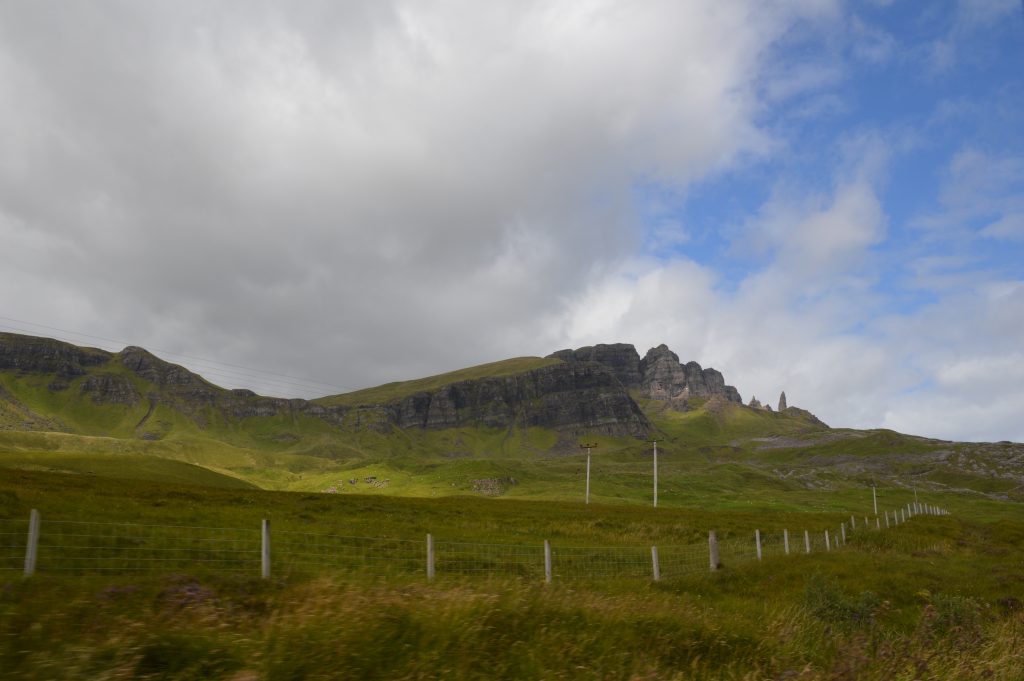 We also visited Kilt Rock Viewpoint.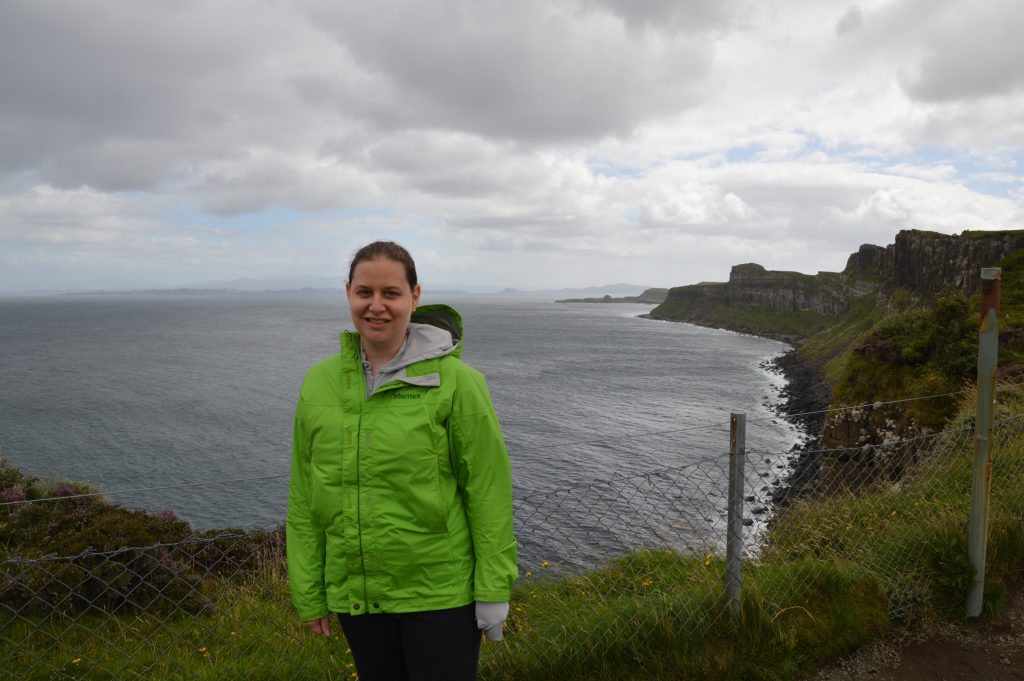 And of course those places where you just pull off to see what's there.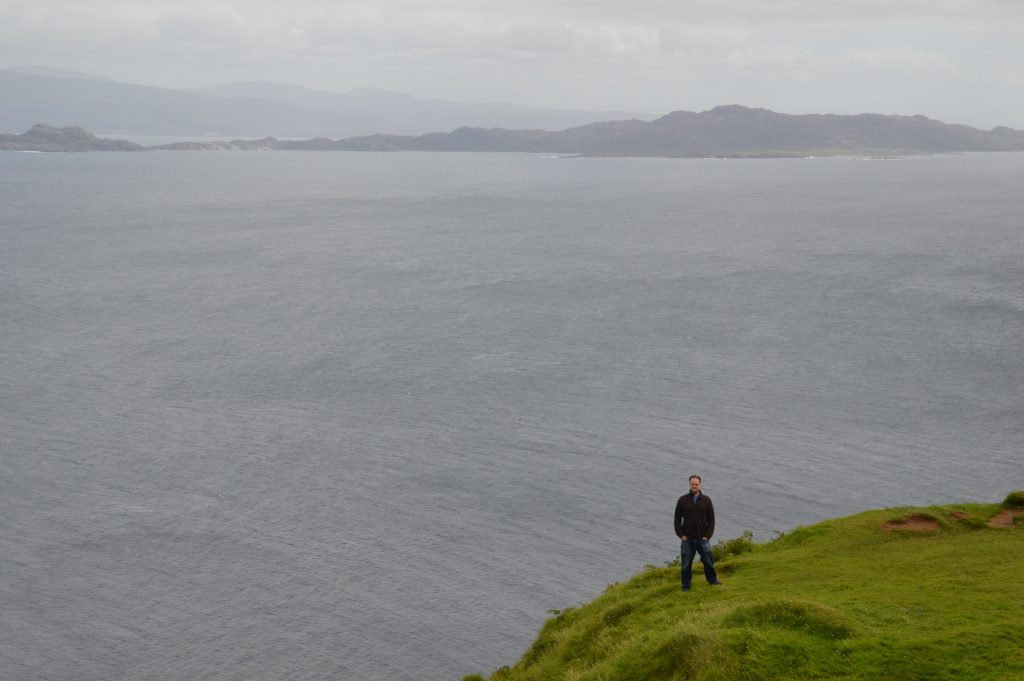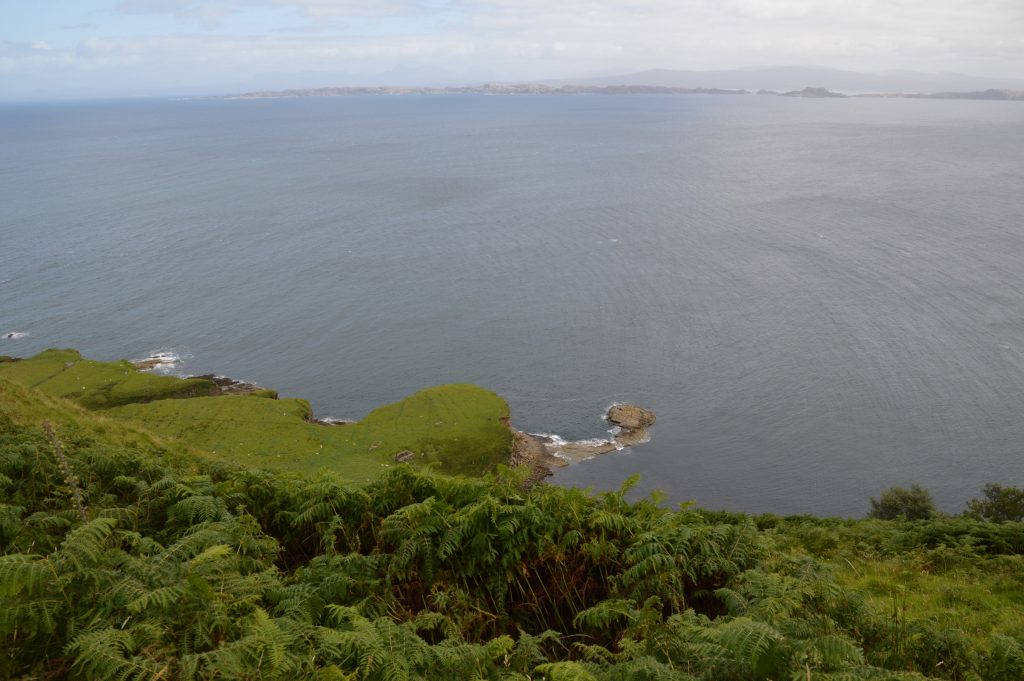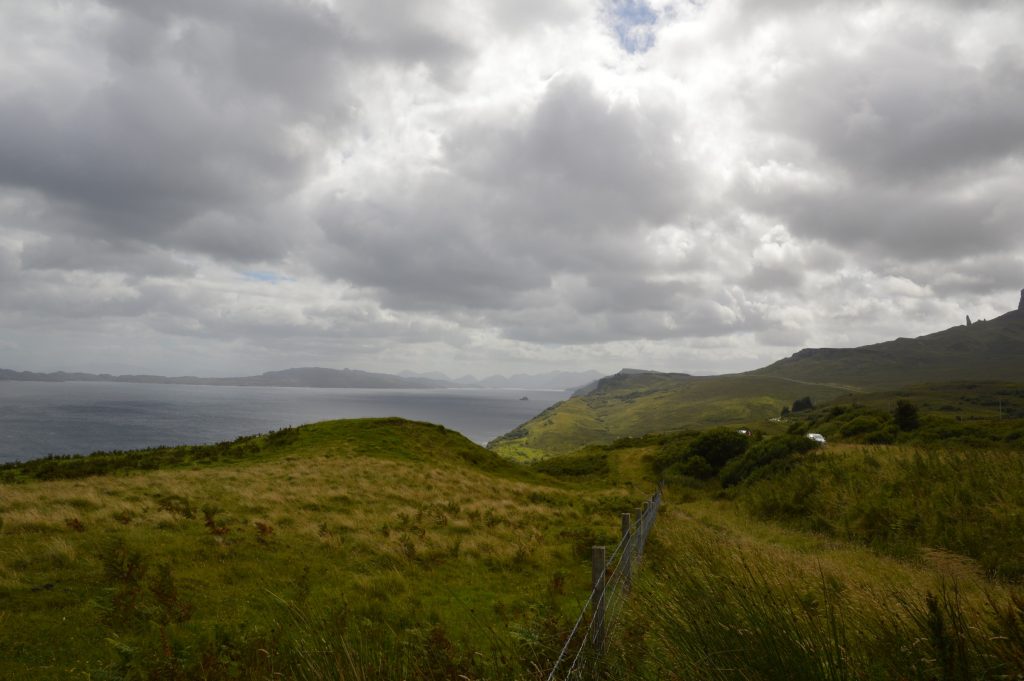 We drove to Staffin specifically to go on a walk we read about here. It was an extremely diverse walk including a farmstead, a rocky hill, sheep, beautiful views of the Quiraing, a rocky beach, and suburbs. It was our favorite thing we did on Skye, in Scotland, and possibly on this whole trip so far.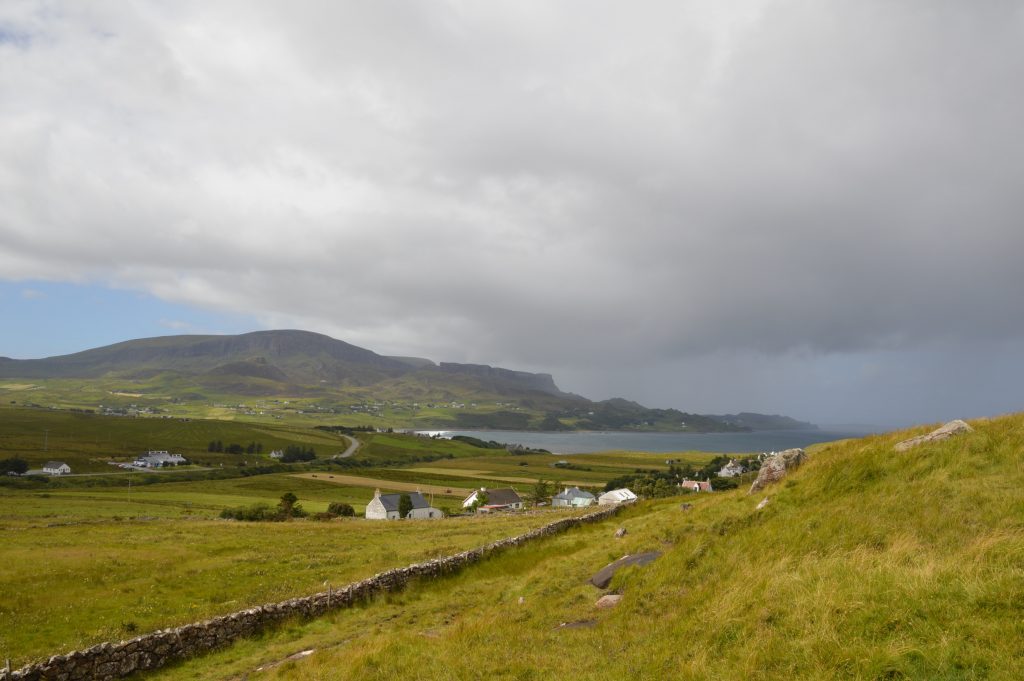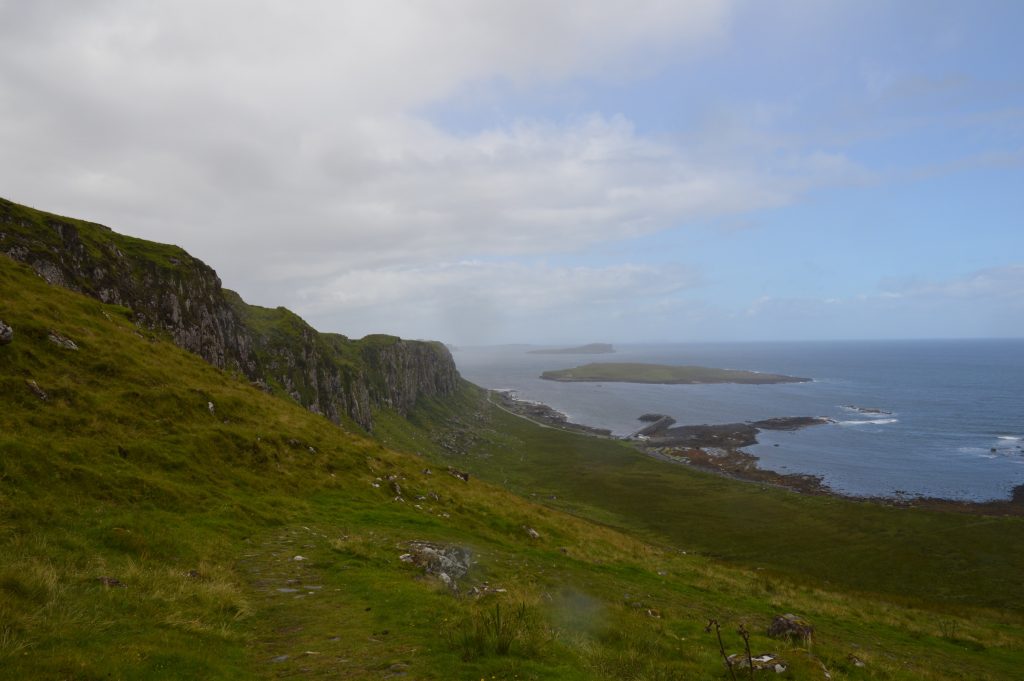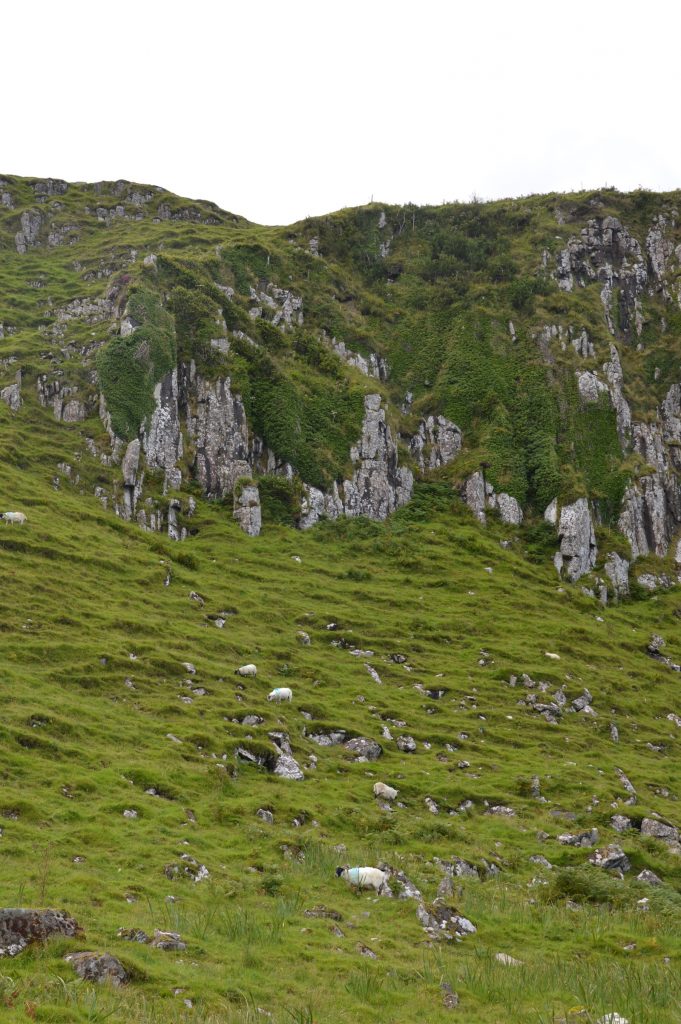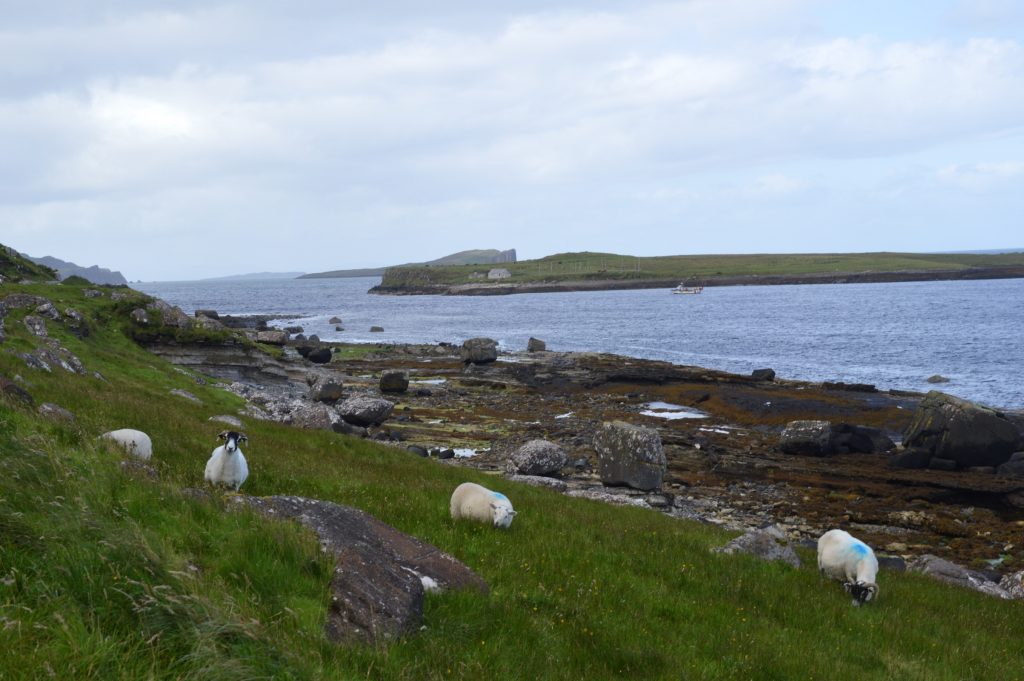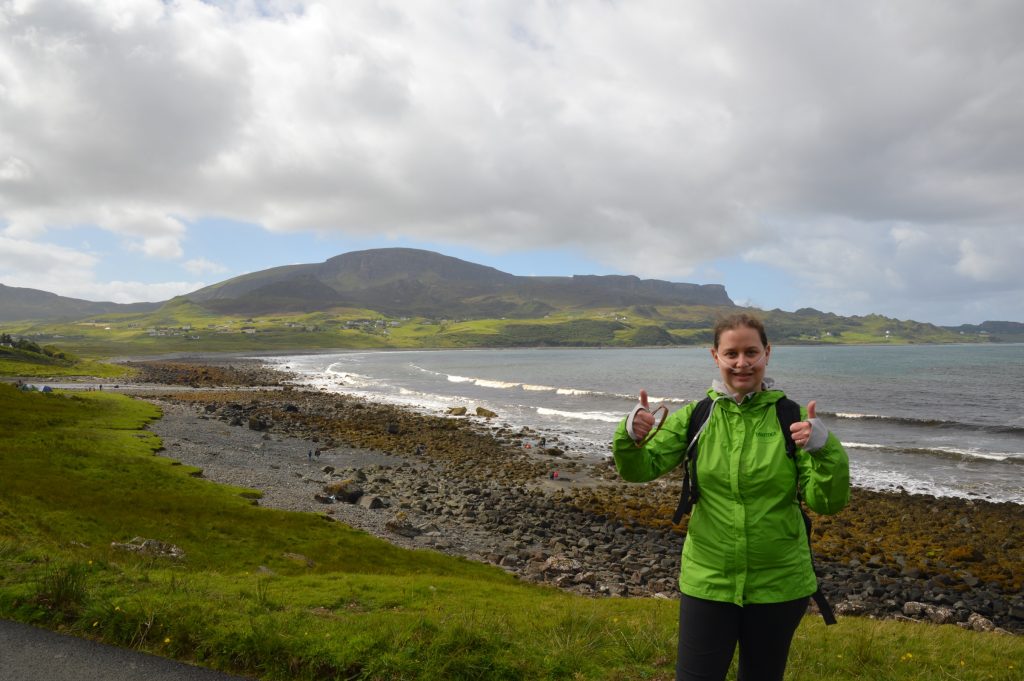 Dunscaith Castle
This drive involved a stretch on a single-track road. It was a bit harrowing at times, but our surroundings made up for it. Again, we found this walk on our favorite Walk Highlands website. It involved another rocky beach, cliffs, the remains of a castle, more boggy bits, beautiful views of the Cuillins (more mountains), and cows.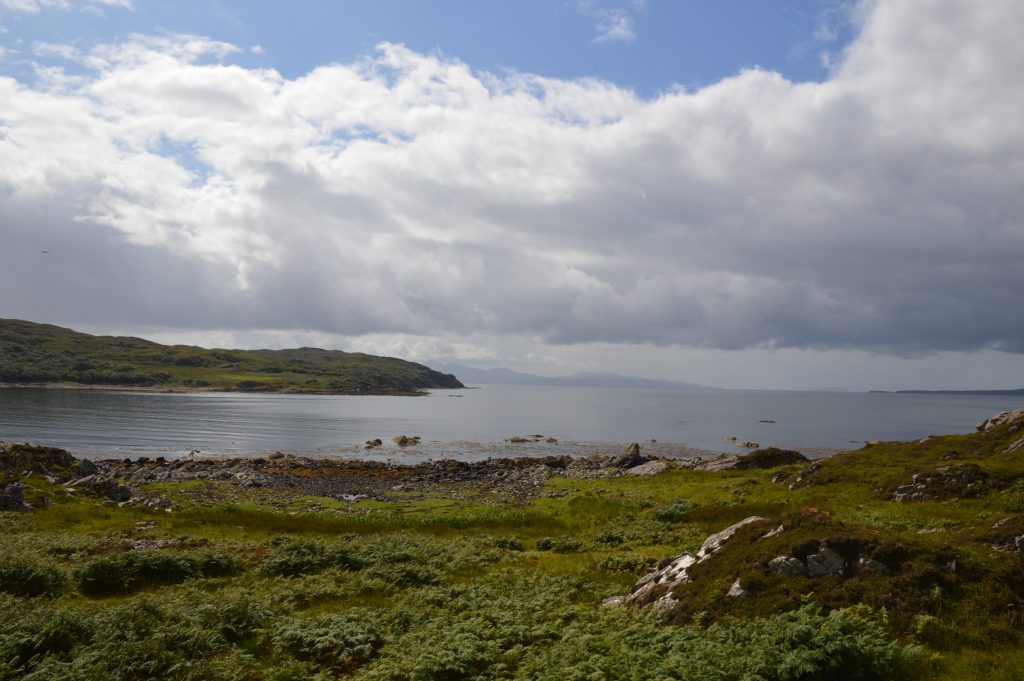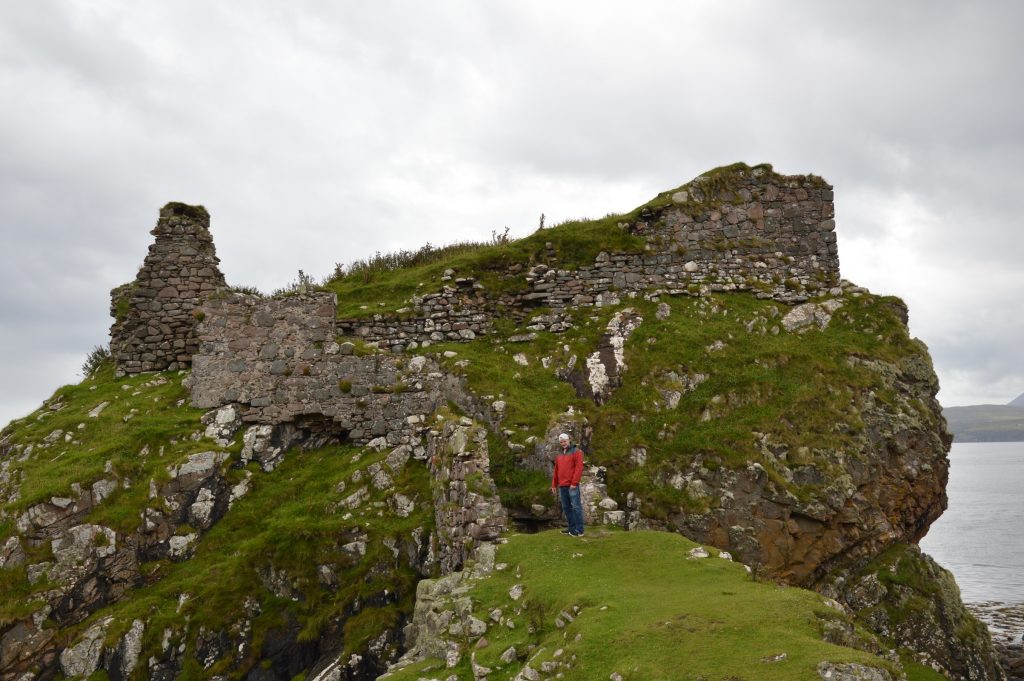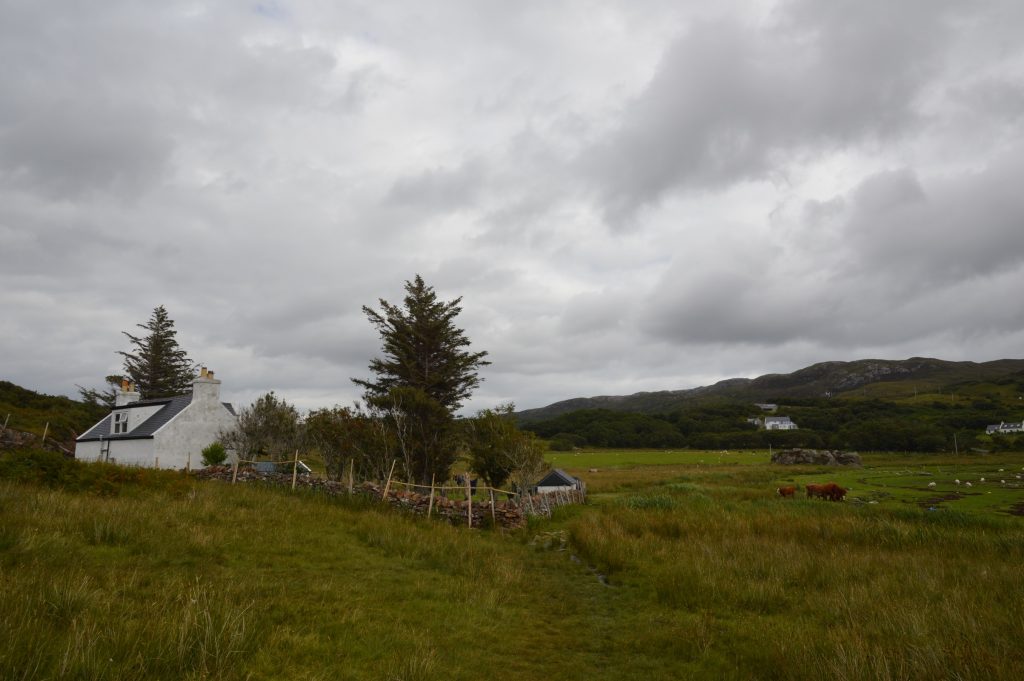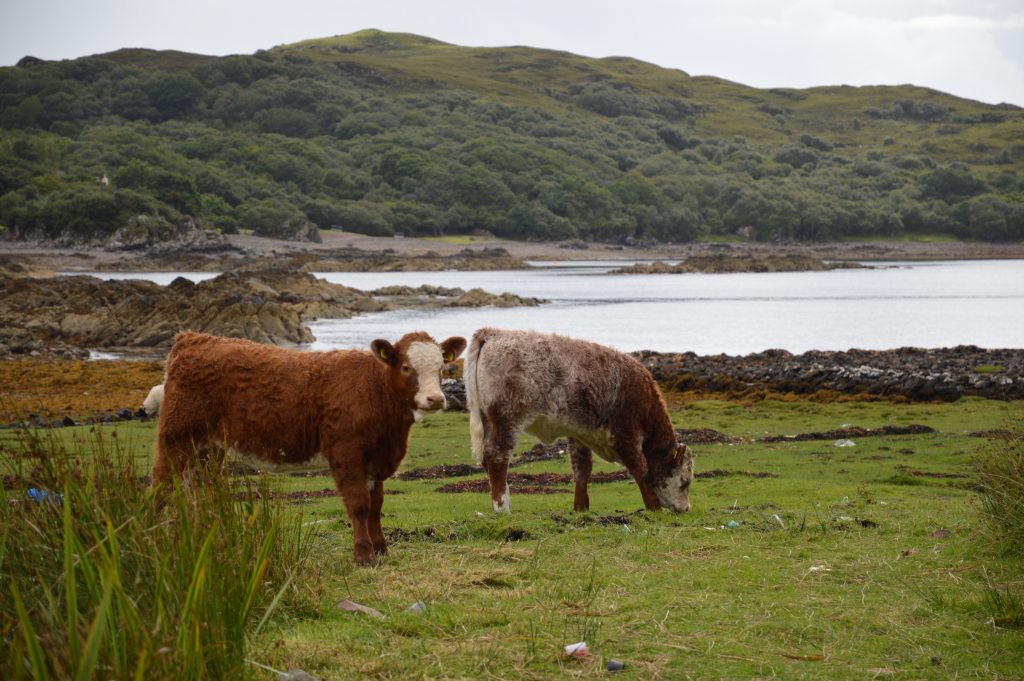 Kyleakin
Kyleakin is the first village on Skye if you're coming over the bridge. We only visited long enough to climb up to the war memorial and take a picture of its most famous site – the remains of Castle Moil. You can visit the castle but our feet were soggy from a previous walk so we skipped it.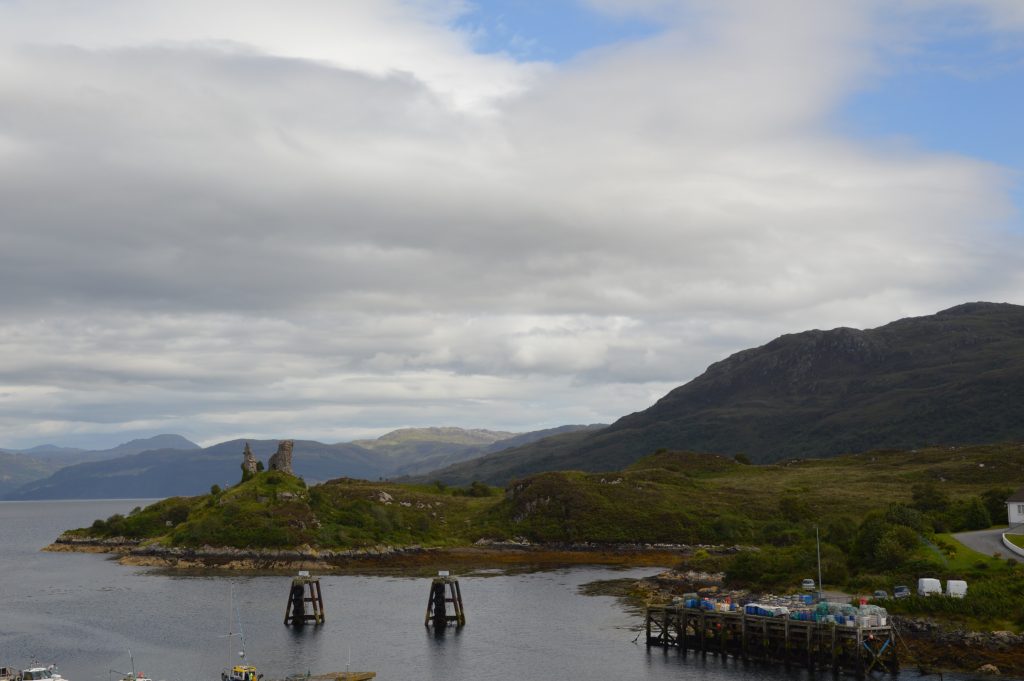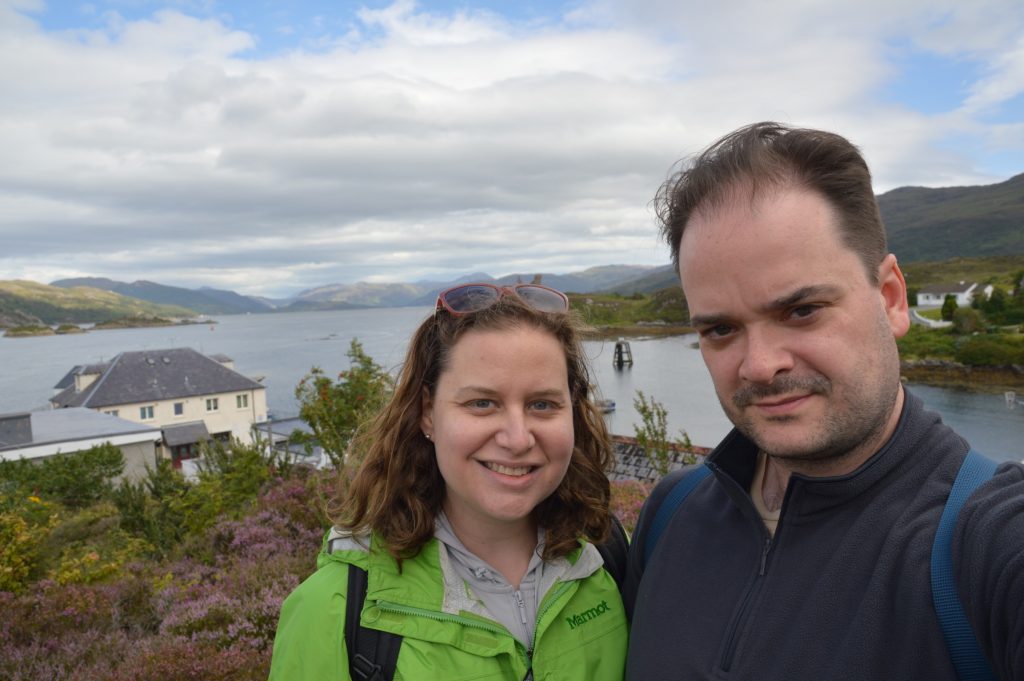 Dunvegan
Dunvegan is further west on Skye than we'd been. The main attraction is a castle with beautiful gardens. The drive there was (again) spectacular – through mountains and over ravines.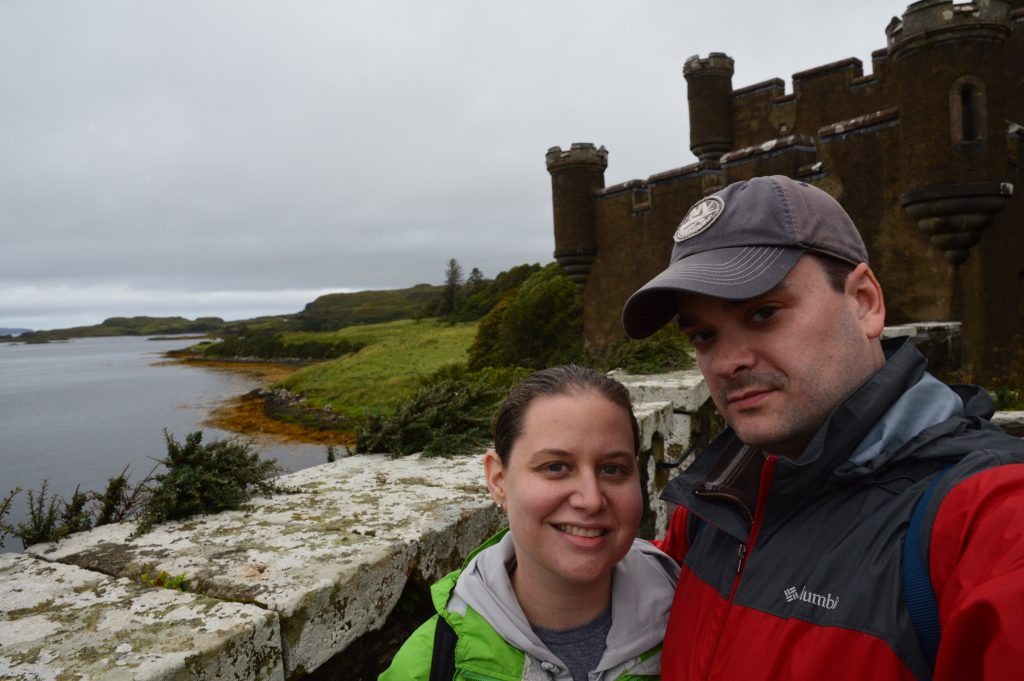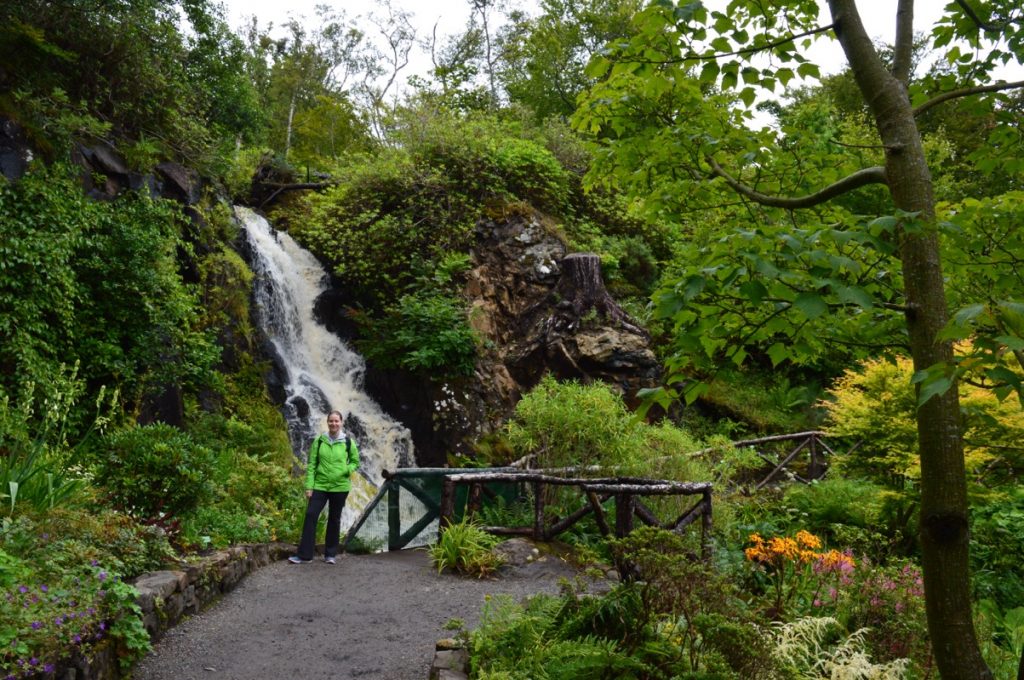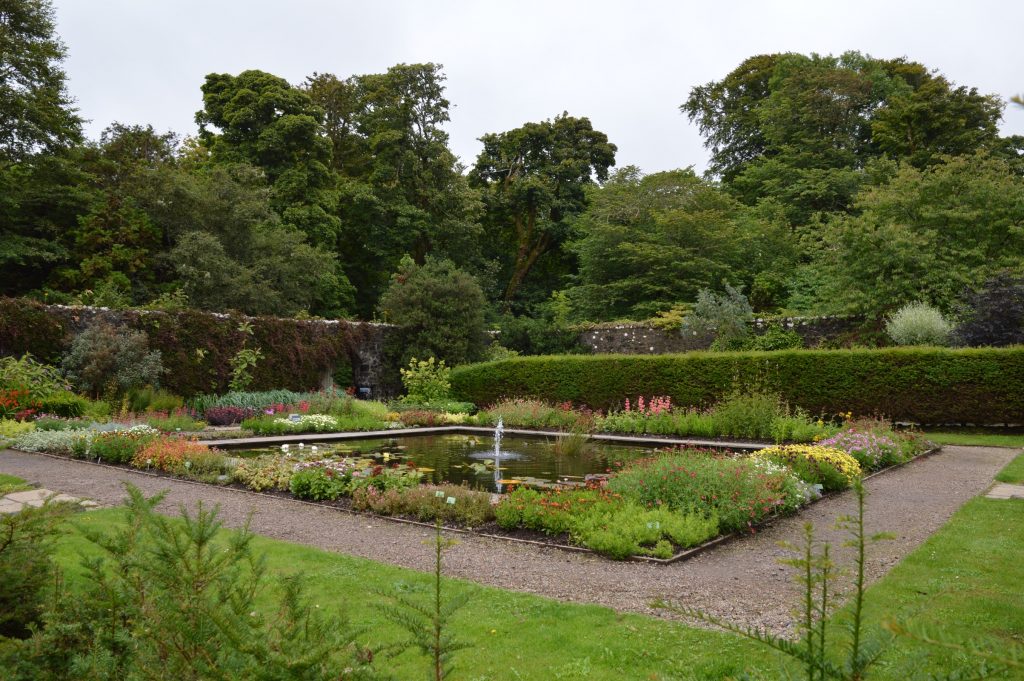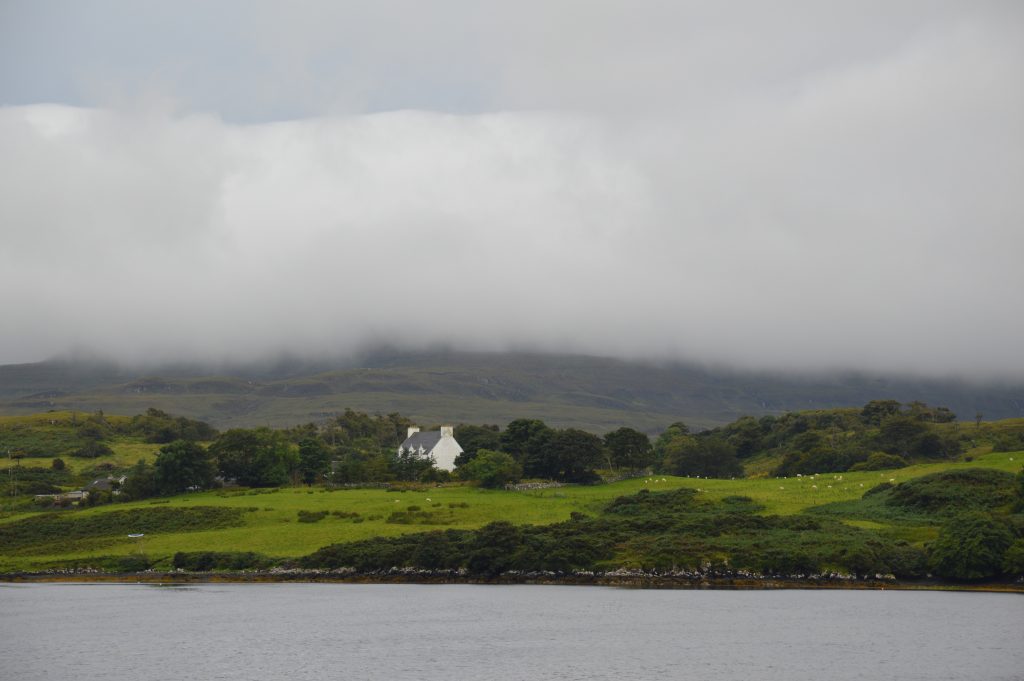 The Isle of Skye is (dare we say) magical. We thoroughly enjoyed our visits  and hope to return one day.