If you stumbled into Hiroshima without any knowledge of the past, you'd think it was a pretty typical, small Japanese city. Castle? Check. Garden? Check. Endlessly long covered shopping street? Check. Amazing food? Check check check! But it's not typical, and that knowledge is always in the back of one's mind when visiting the city and interacting with its people.
The A-Bomb Dome
With Hiroshima now being such a built-up and bustling city, it's difficult to imagine the destruction caused by the atomic bomb. The A-Bomb Dome lets you see it. Before the bomb, it was the Hiroshima Prefectural Industrial Promotion Hall, a building designed by a Czech architect that was used for city exhibitions. The bomb was dropped almost directly above it, but the building wasn't entirely destroyed. Its skeletal remains are haunting.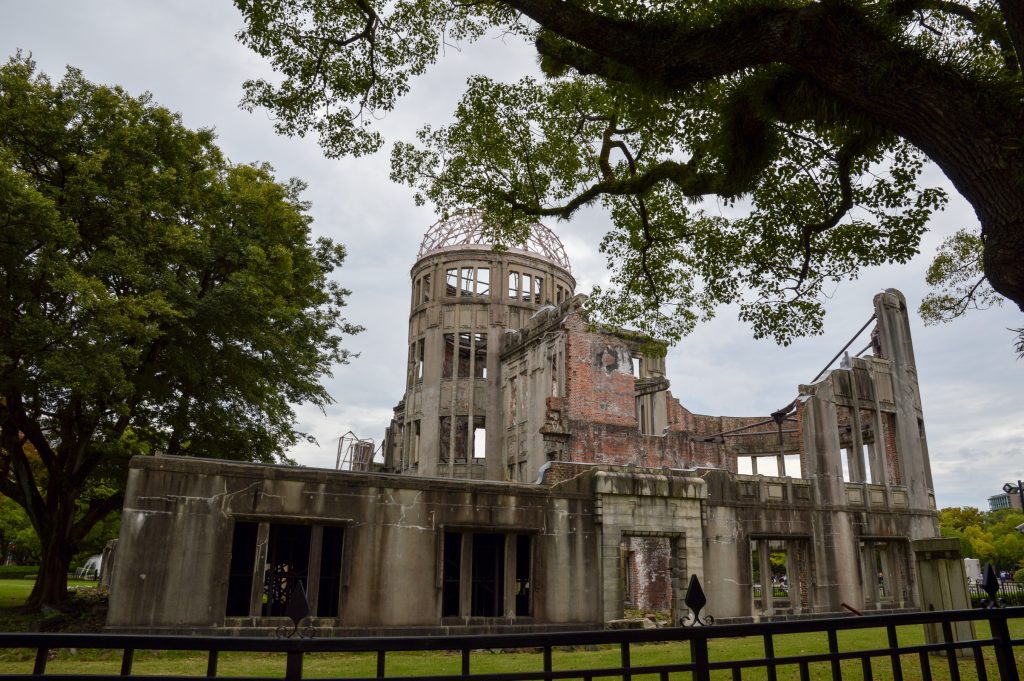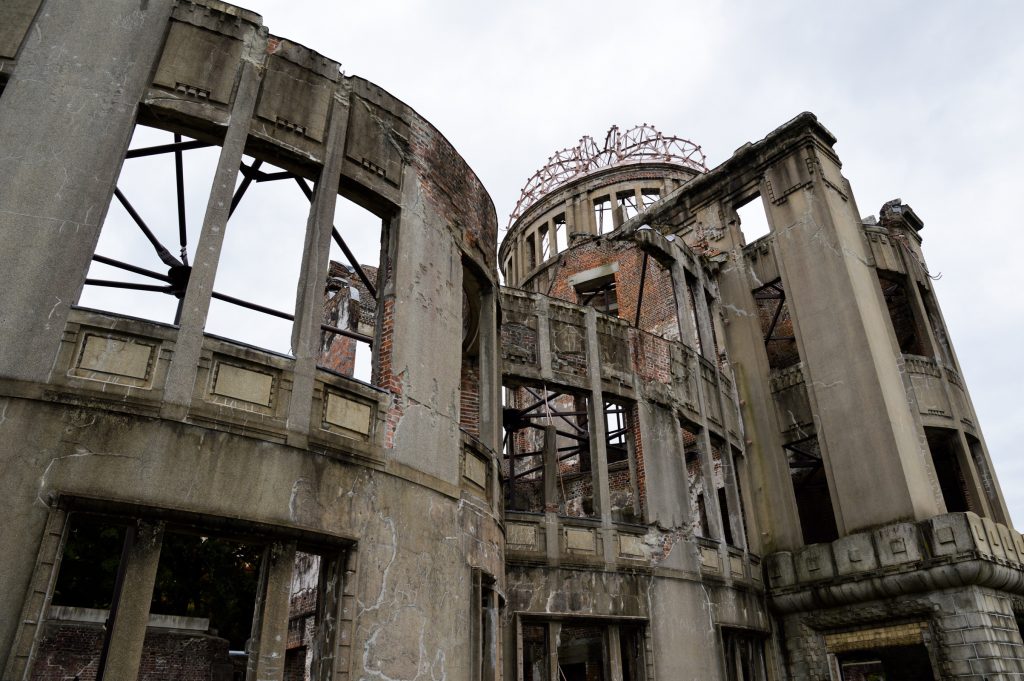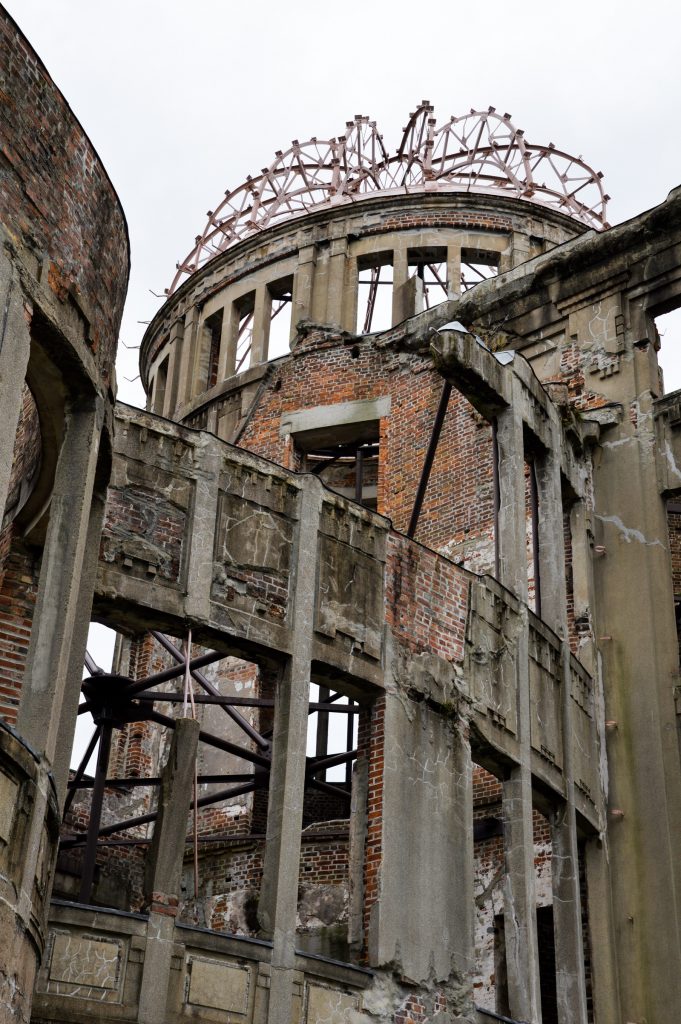 Hiroshima Peace Memorial Park
The Dome stands at the top of the Hiroshima Peace Memorial Park, which contains other memorials and a museum. One memorial is dedicated to the children killed during the bombing and while we were there, many school children gathered and performed a song.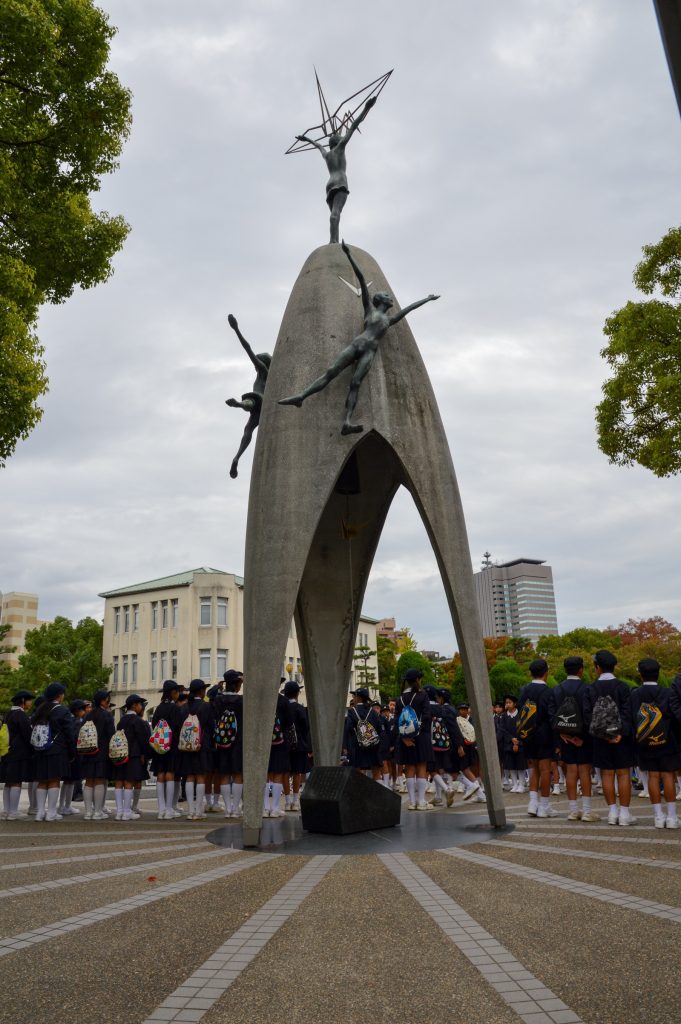 The Memorial Cenotaph holds the names of those who were killed by the bomb and the concrete structure that covers it aligns with the Peace Flame and the A-Bomb Dome.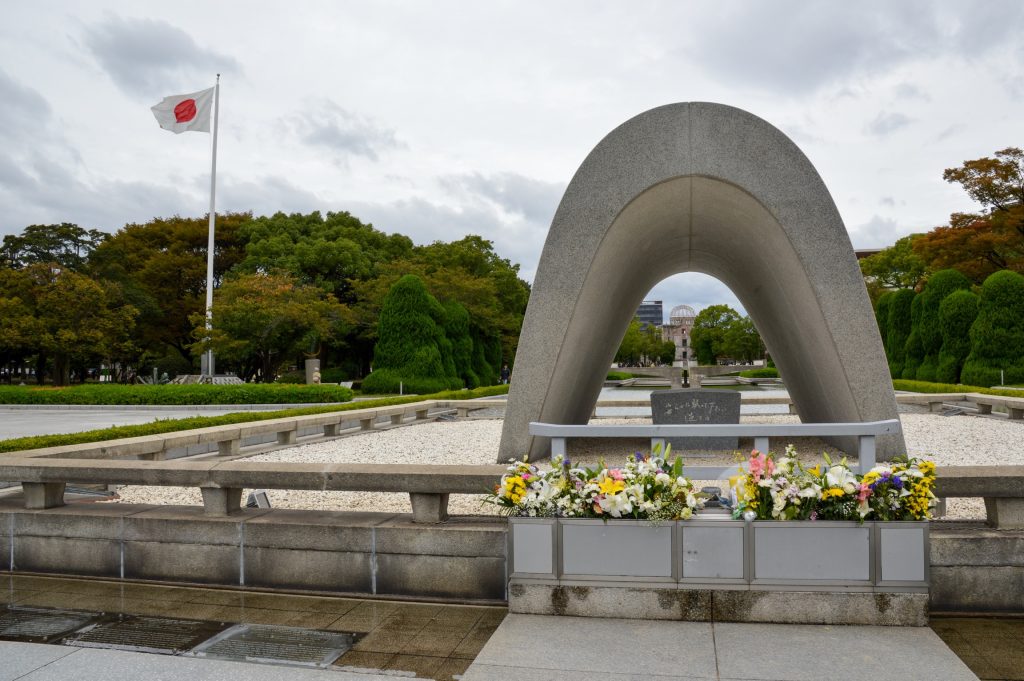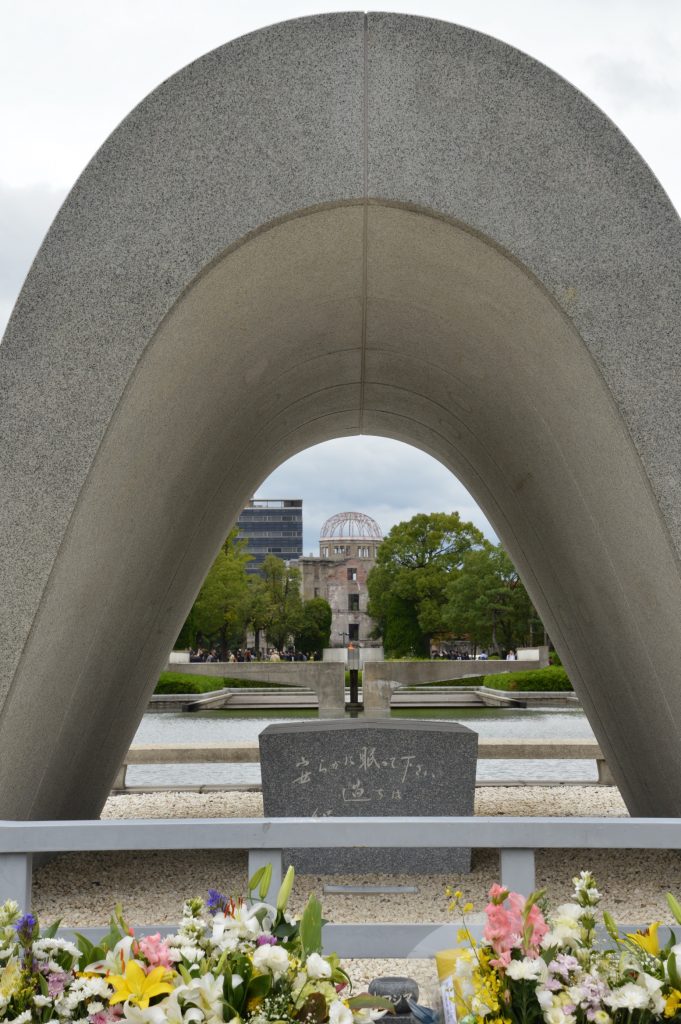 The Hiroshima National Peace Memorial Hall for the Atomic Bomb Victims is a quiet space for reflection. It contains names and pictures of the victims and has videos with stories from survivors. There is another Memorial Hall in Nagasaki. They are an expression of Japan's desire for peace.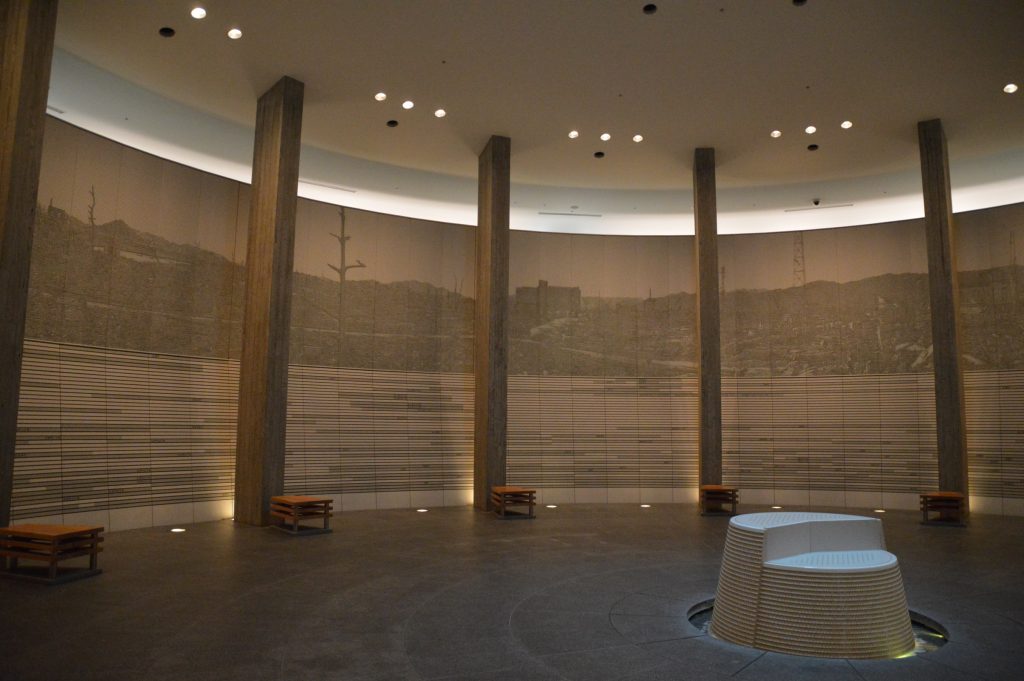 To learn more about people who survived the Hiroshima bombing and their stories, we would recommend reading this famous story the New Yorker published in 1946.
Shukkei-en Garden
Of course, there is much more to see and do in Hiroshima. We particularly enjoyed visiting Shukkei-en Garden. "Shukkei-en" means "shrunken scenery garden" and the garden is meant to represent a shrunken version of the entire country of Japan, complete with mountains, a beach, and its very own bamboo forest. It's beautiful and peaceful and not overwhelmingly crowded. It was one of our favorite places to visit not just in Japan, but out of our entire journey this year.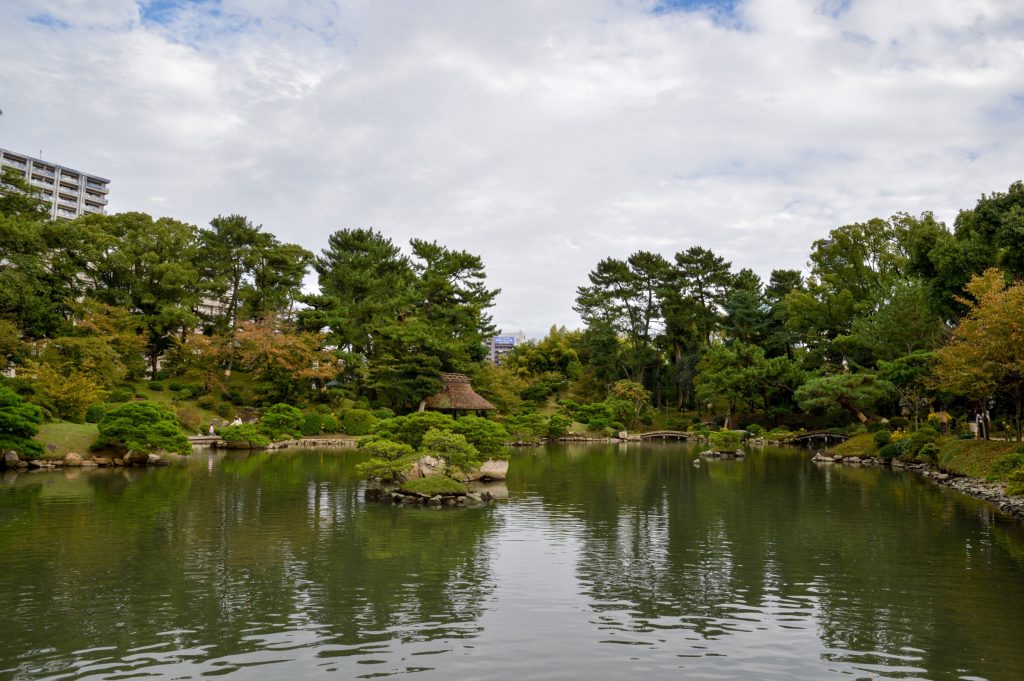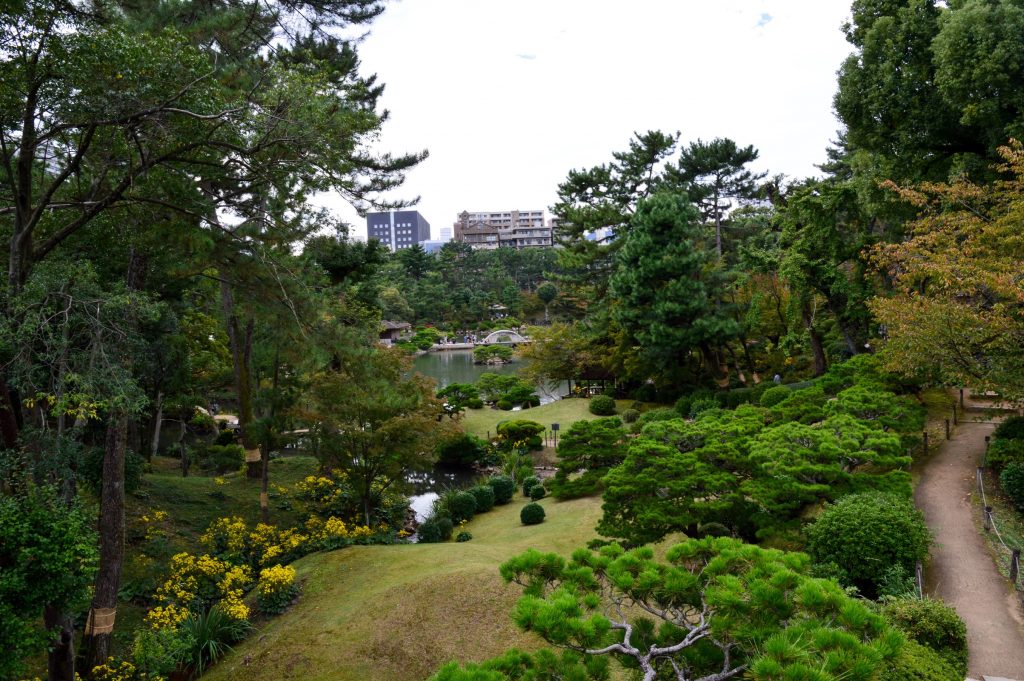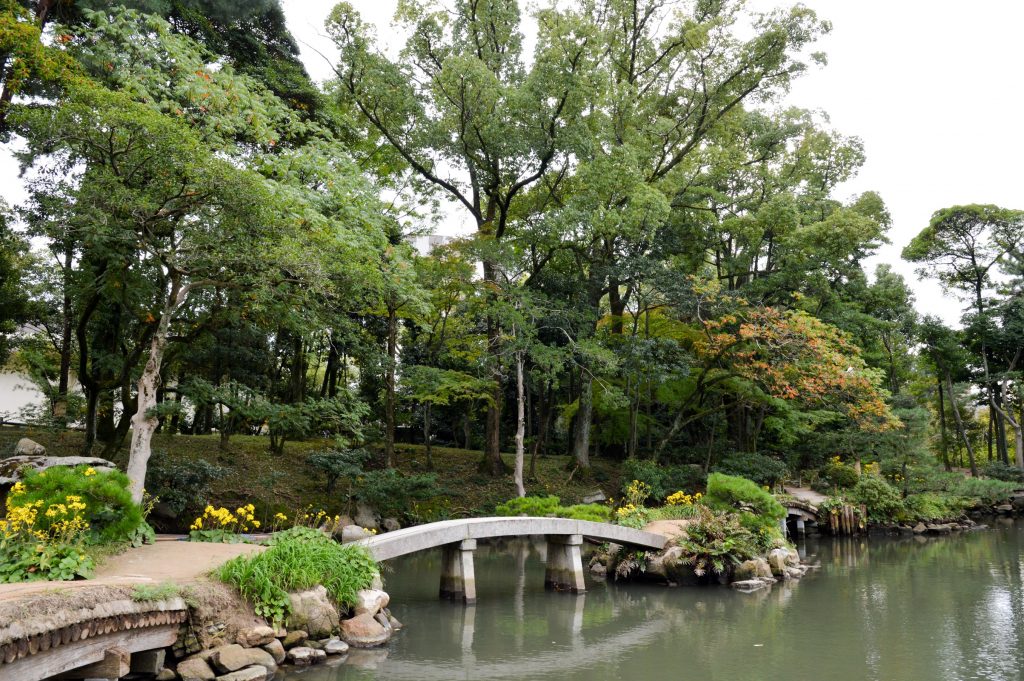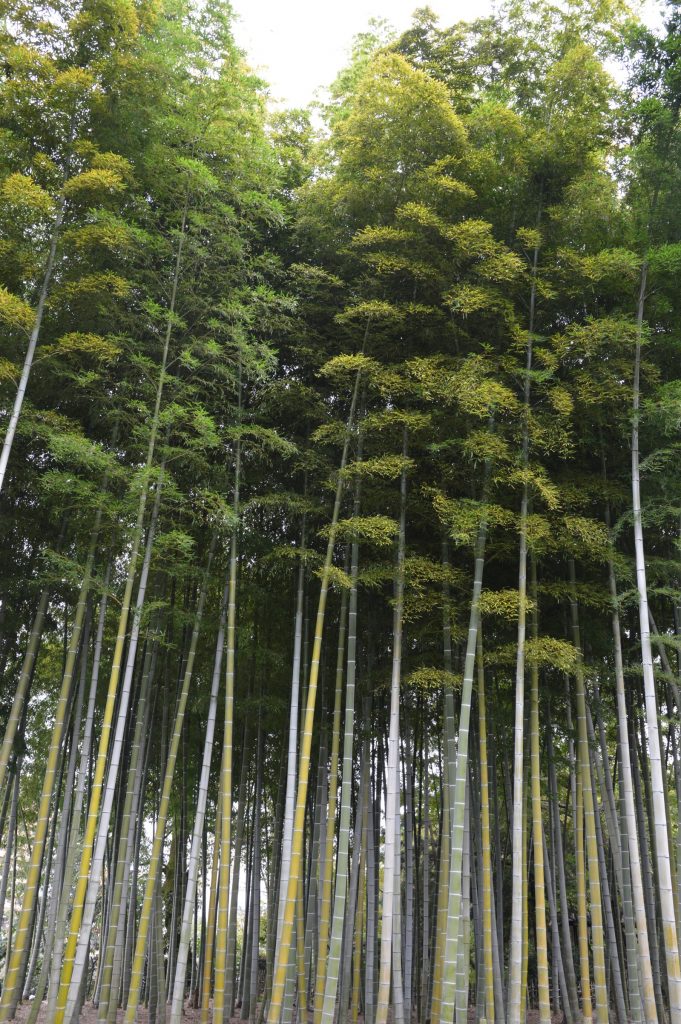 In the center of the garden, there's a place you can feed the koi. Since a lot of people do this, the clever fish hang out there waiting to be fed, following every step you take with their mouths wide open.

Hiroshima Castle
Hiroshima Castle was originally built in the 1500s but was destroyed by the atomic bomb. It was reconstructed a few years later and it's a peaceful and beautiful place to visit.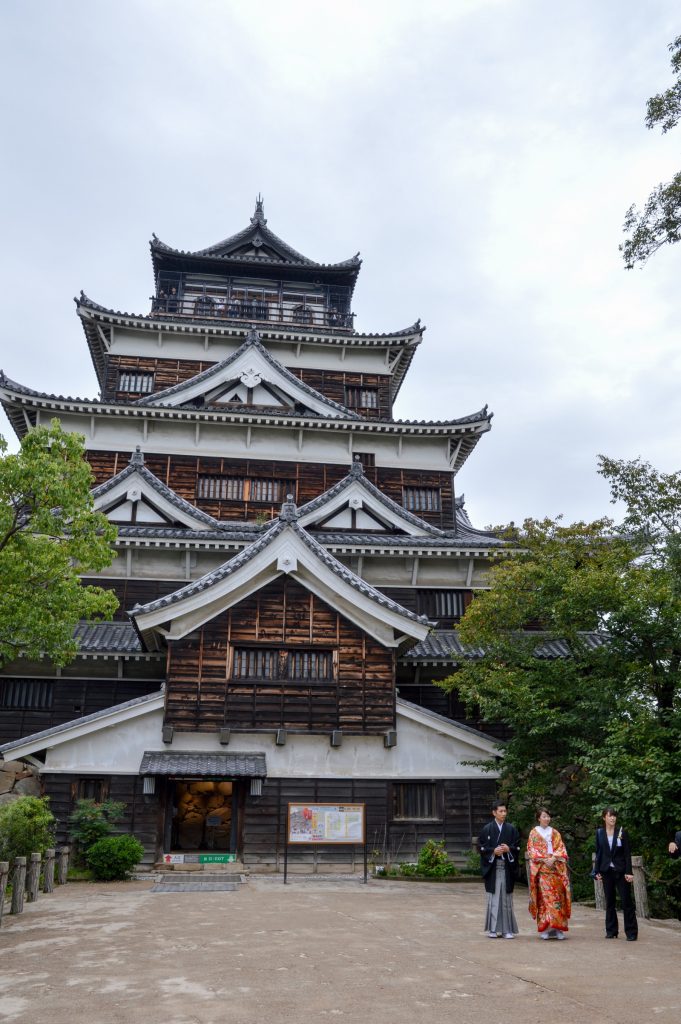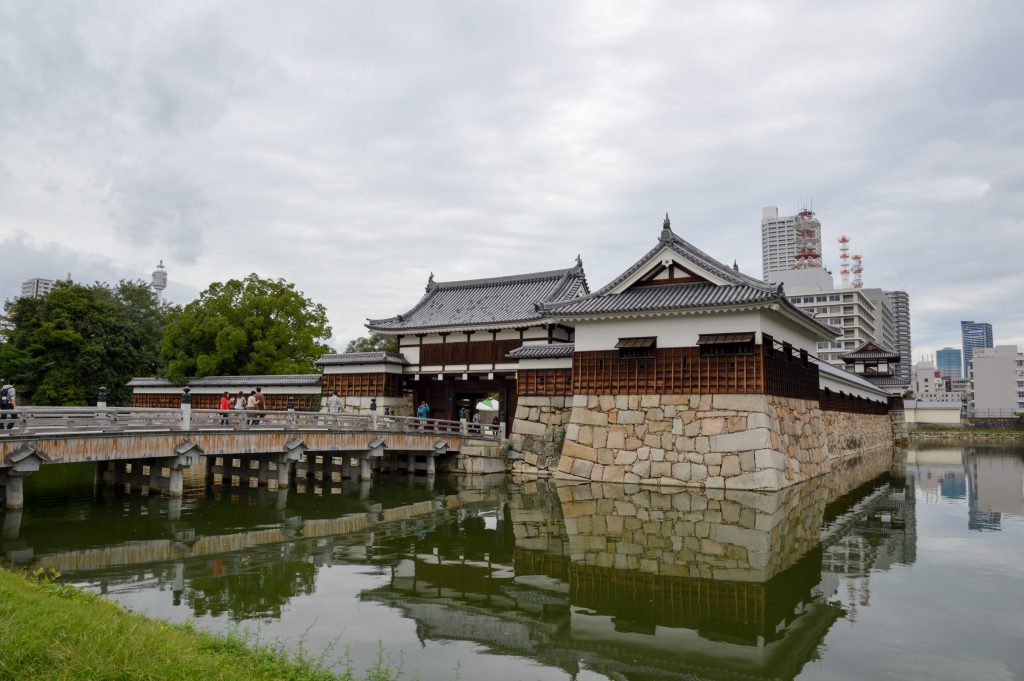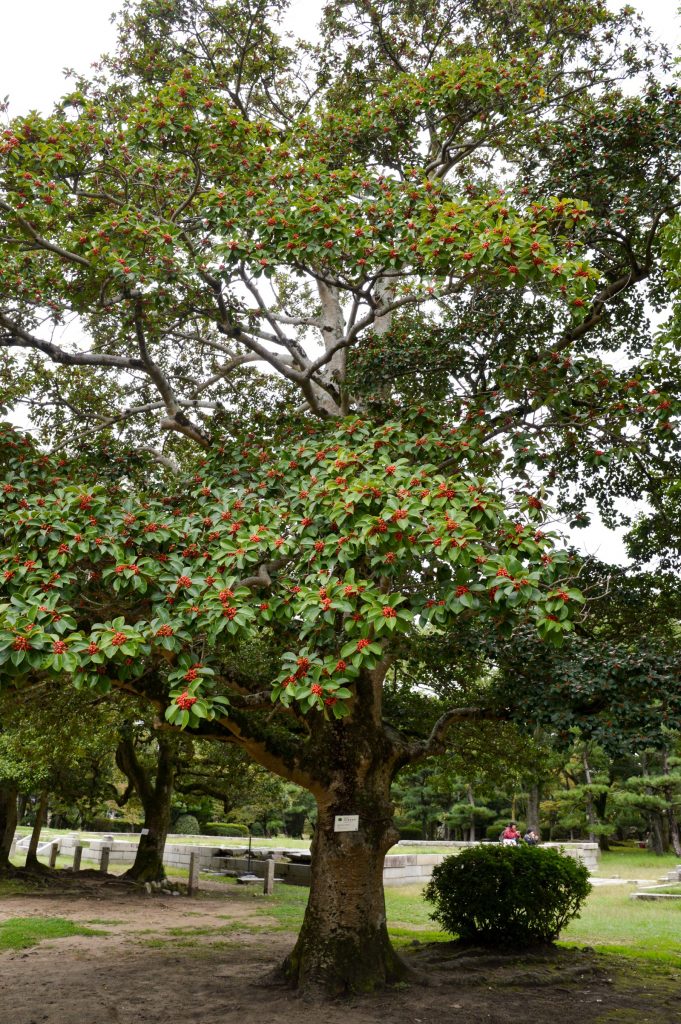 This beautiful tree amazingly survived the atomic bomb.
Day trip from Hiroshima to Miyajima
The most popular day-trip from Hiroshima is Miyajima. Miyajima is actually an island called Itsukushima, which is an island about an hour from the center of Hiroshima. Miyajima means "shrine island." It's most famous for Itsukushima Shrine, which during high tide appears to be floating in the water.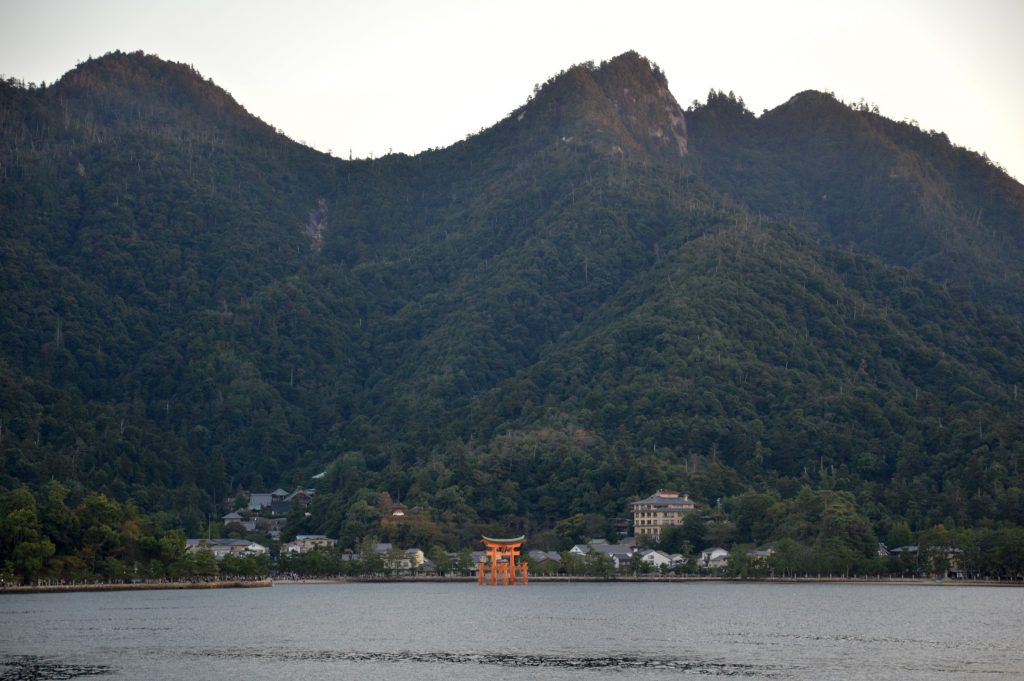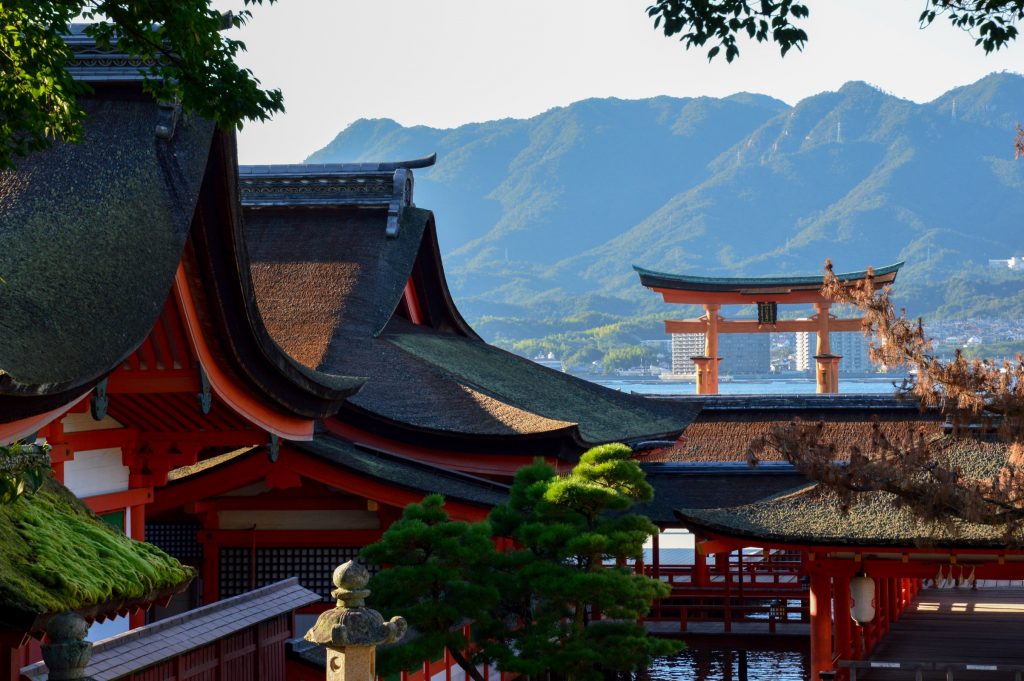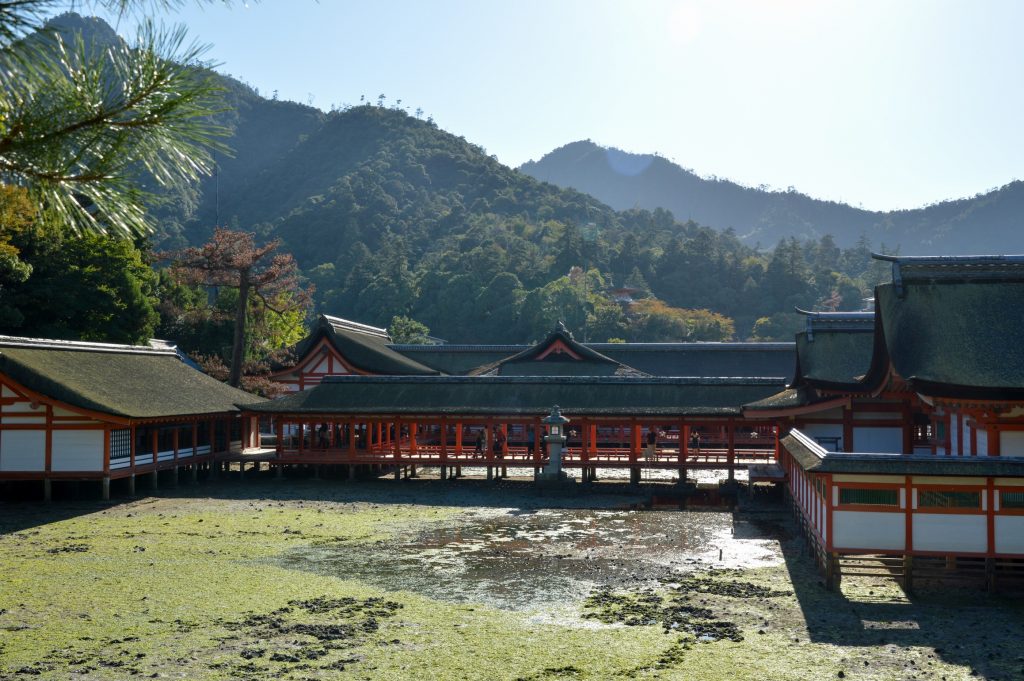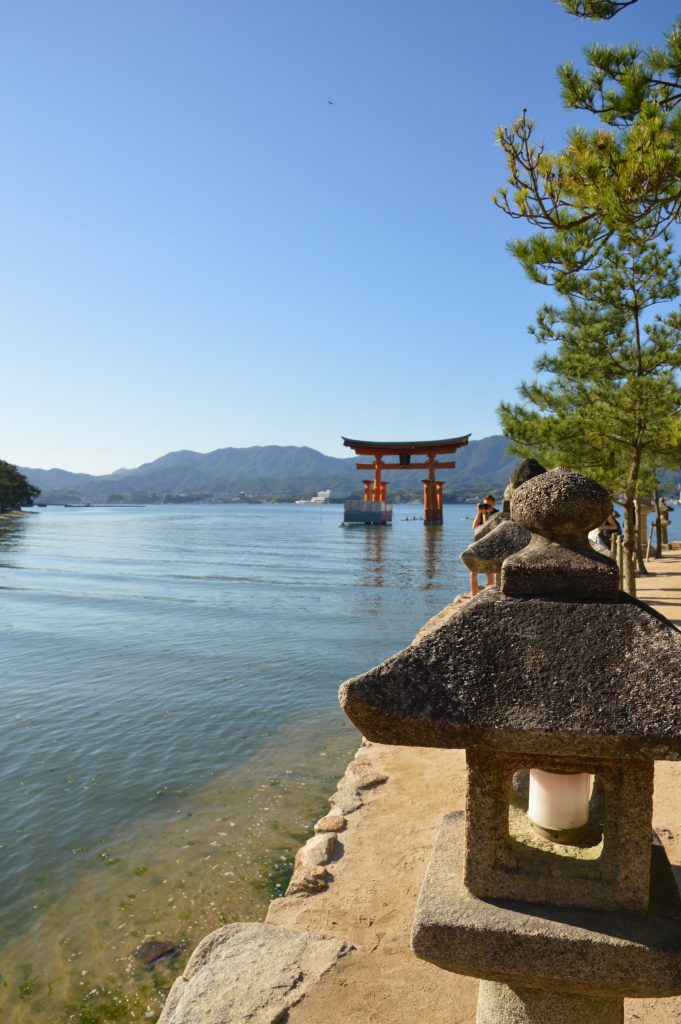 It's particularly beautiful at sunset.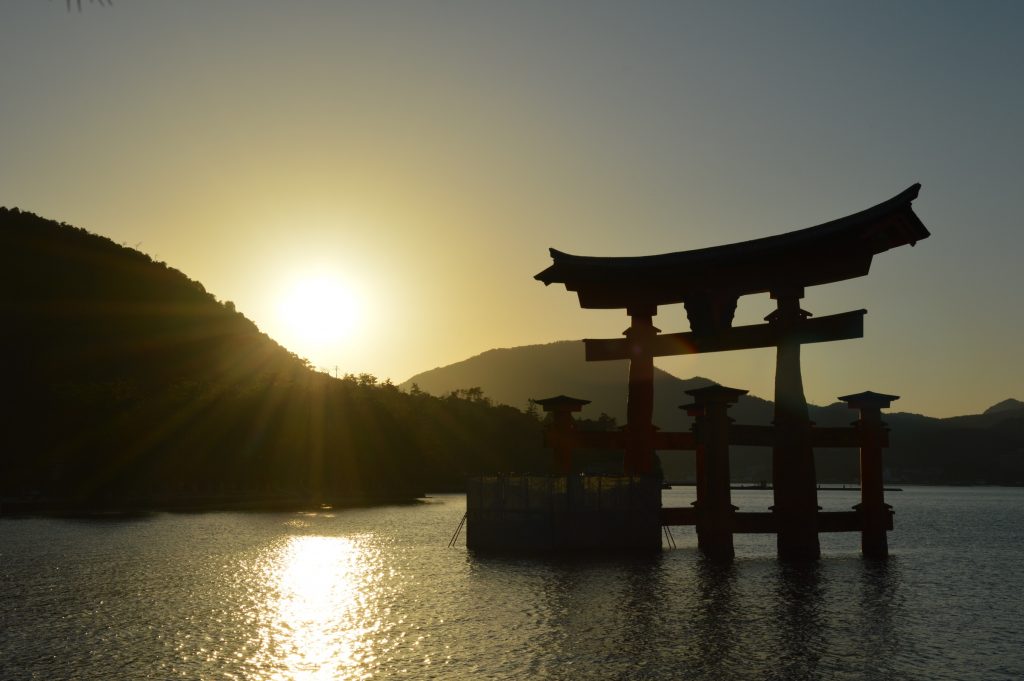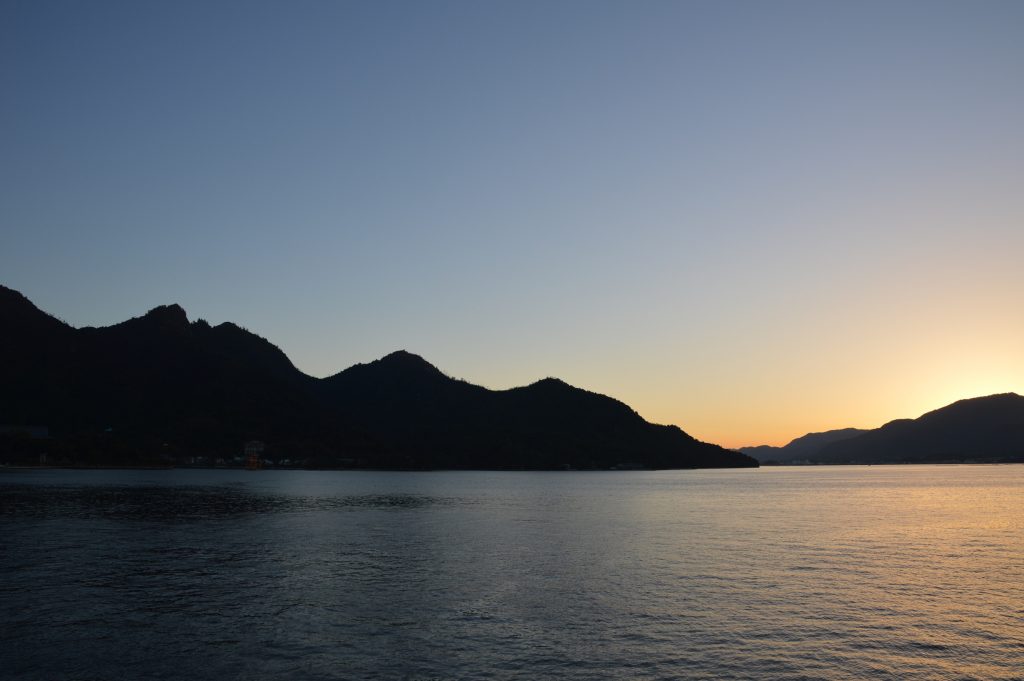 Like at Nara, deer roam freely throughout the island (although there are much fewer here, probably because no deer cookies are sold).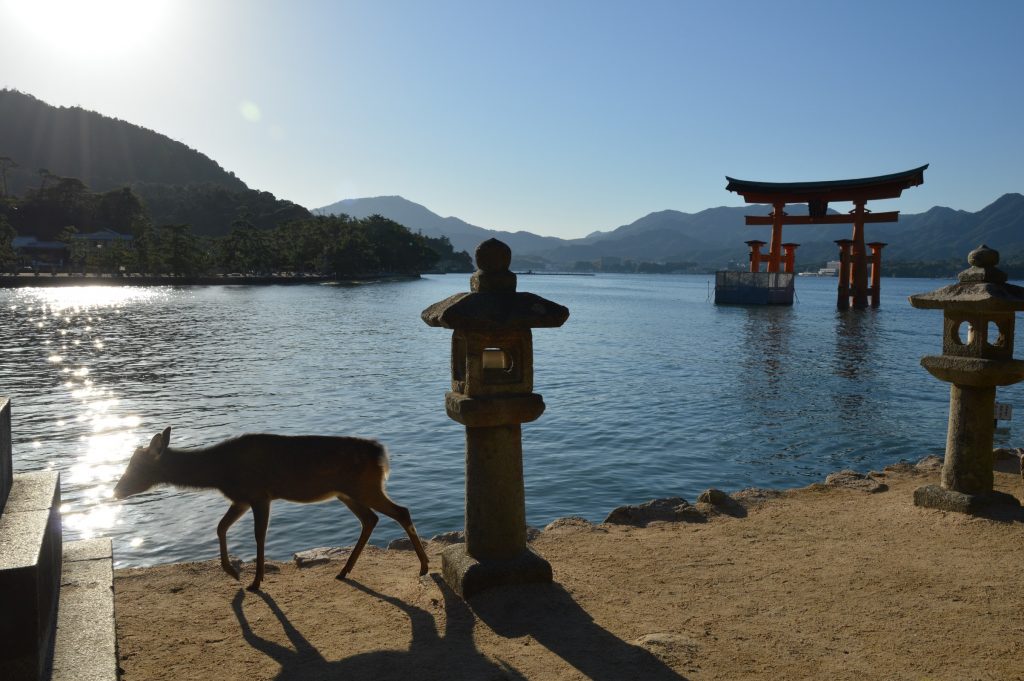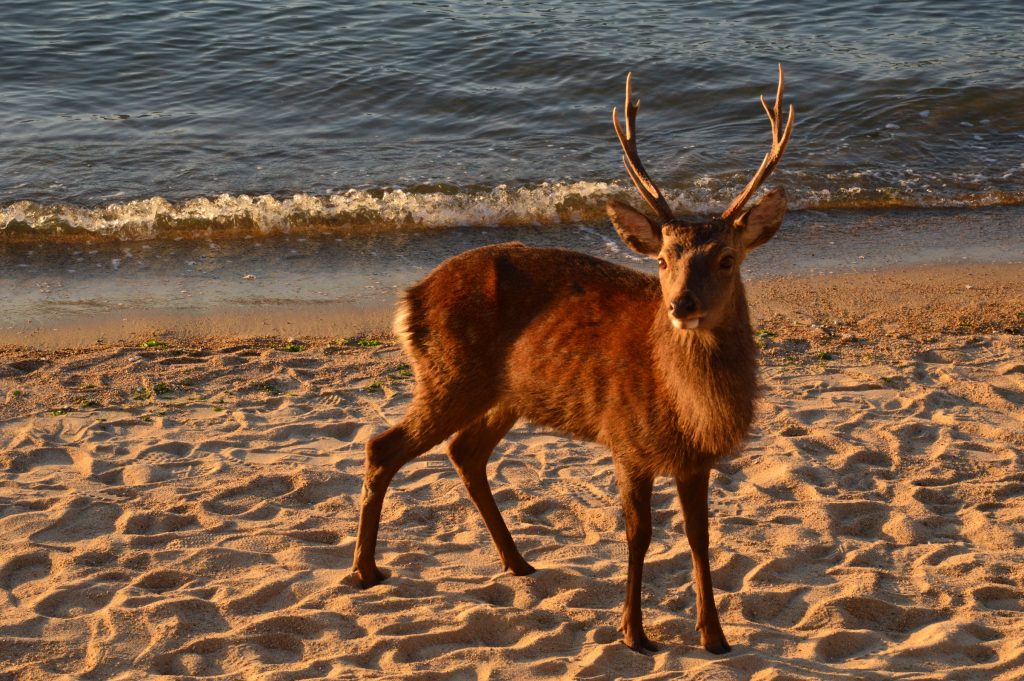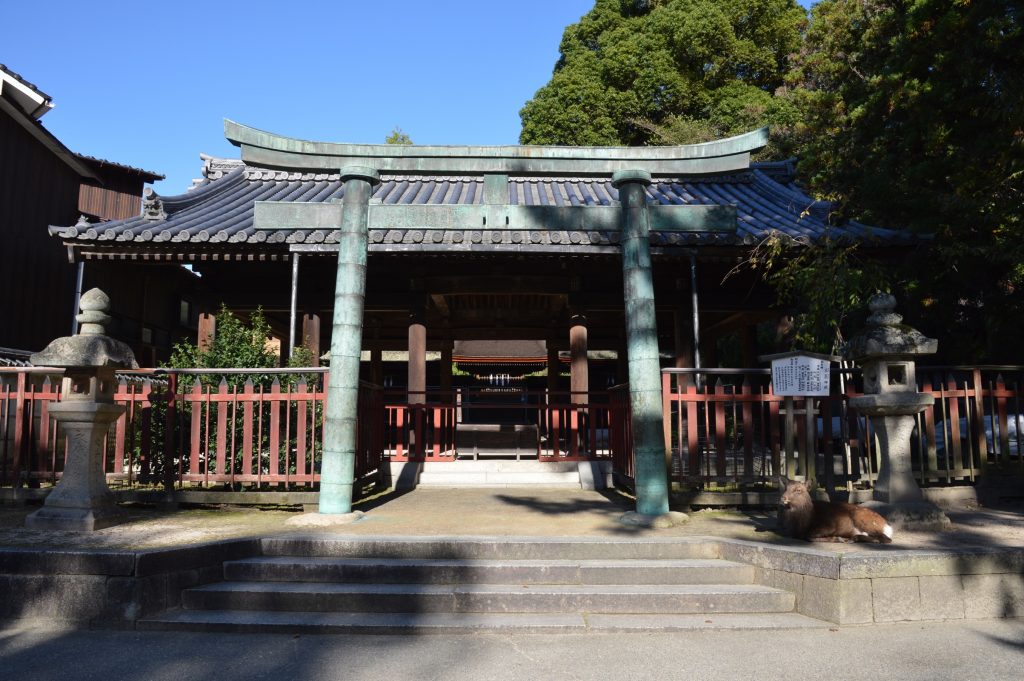 There's even a deer wrangler to help get them out of (or into!) your pictures!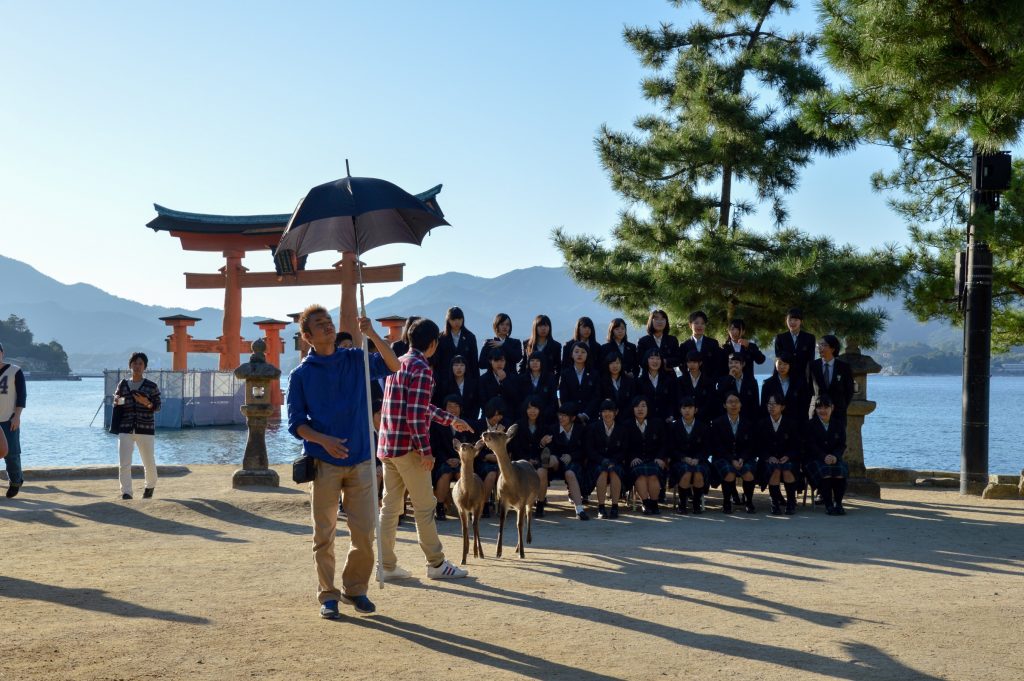 There's also a shopping street with all sorts of delicious food including Miyajima specialties like oysters and maple leaf cakes. And the world's largest rice paddle.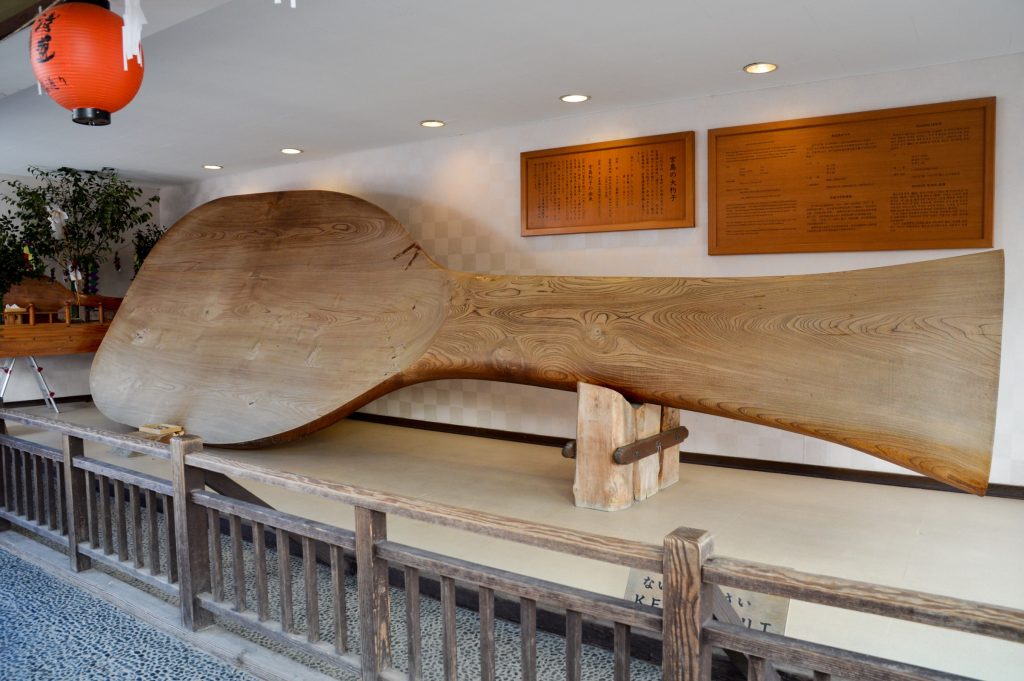 You can also hike a mountain with beautiful views on Miyajima, but we didn't feel like schlepping Sarah's portable oxygen concentrator with us so passed on that.
Tips! The ferry trip from the mainland of Hiroshima to the island takes 10 minutes. There are two ferry companies – JR and Matsudai. On the way to Miyajima, the JR ferry gets super close to the shrine. On the way back, they take the same route. A lot more people take the JR ferry since it's free with the JR pass, so there could be a wait and/or a very crowded boat.
Carp baseball
During our visit, the beloved Hiroshima Carp baseball team were finding success in the first two games of the Japan Series. As such, everyone throughout the city seemed to be in a really great mood. And it seemed like they ALL were wearing Carp paraphernalia. Sadly, they eventually lost the series to the Hokkaido Nippon-Ham Fighters, but we had a great time cheering them on throughout our travels.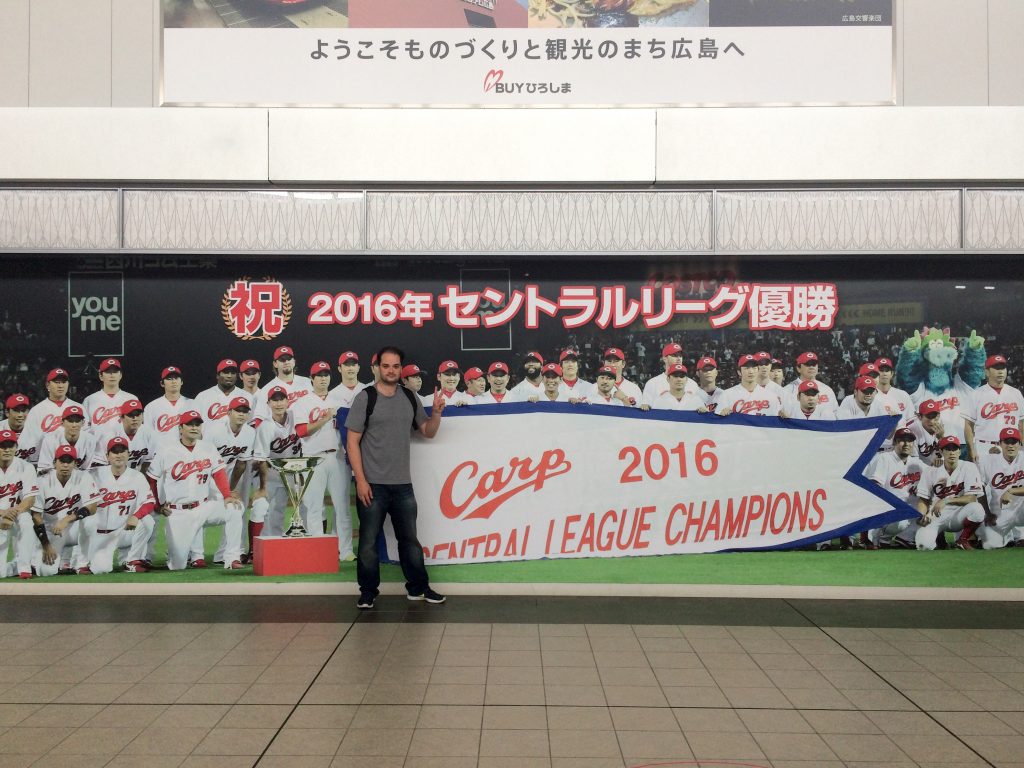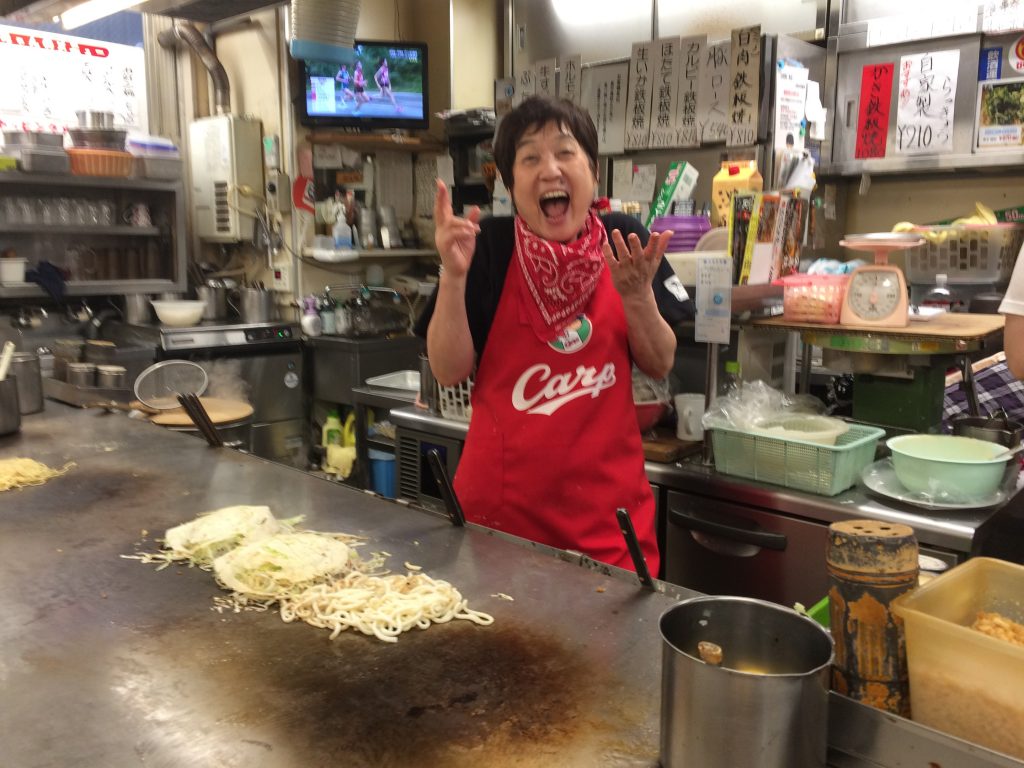 Like this post? Pin it!