Last Updated on 8th January 2019 by Sarah and Justin
Dornie is a small village (population: 360) in the wetstern Scottish Highlands. It is positioned at the meeting point of 3 lochs – Loch Alsh, Loch Duich, and Loch Long – which makes it quite picturesque.
Our cottage in Dornie
When researching our visit to the Isle of Skye, Justin found Falcon's Cliff – a self-catering cottage in Dornie, a short drive away from the Skye Bridge. We were sold from the go and booked our week here as soon as we could.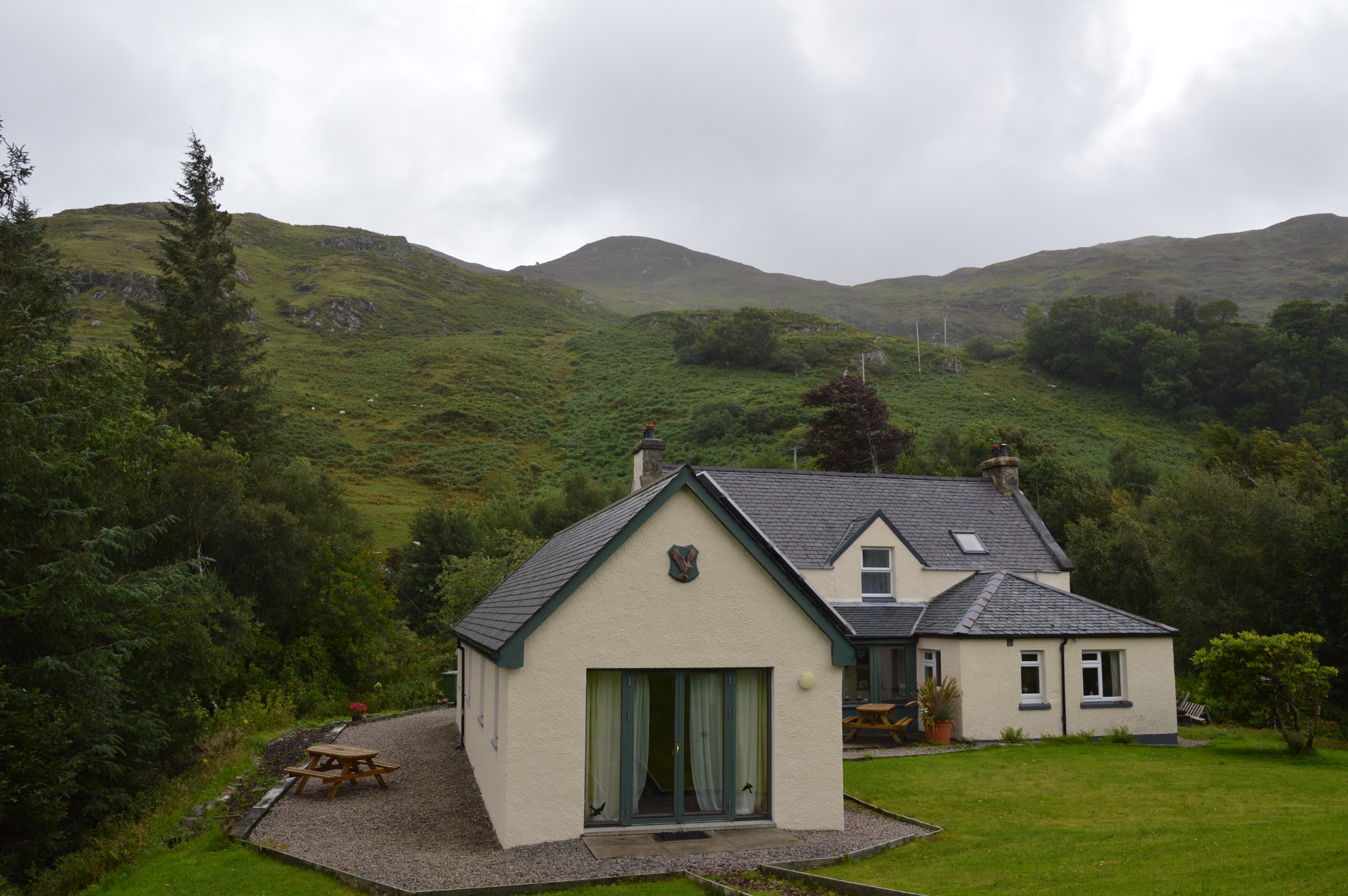 Note, our "cottage" is the smaller portion of the house at the front. Our kind landlady lives in the bigger portion.
Driving to the Scottish Highlands
We drove here from Glasgow. Google Maps said it would take just under 4 hours. Due to a lot of rain, some serious traffic getting out of the city (apparently everyone likes to drive north on Saturday afternoons?), adapting to driving on the left side of the road, and having to pull over often to admire the incredible views (especially around Glen Coe), it took us about 6 hours.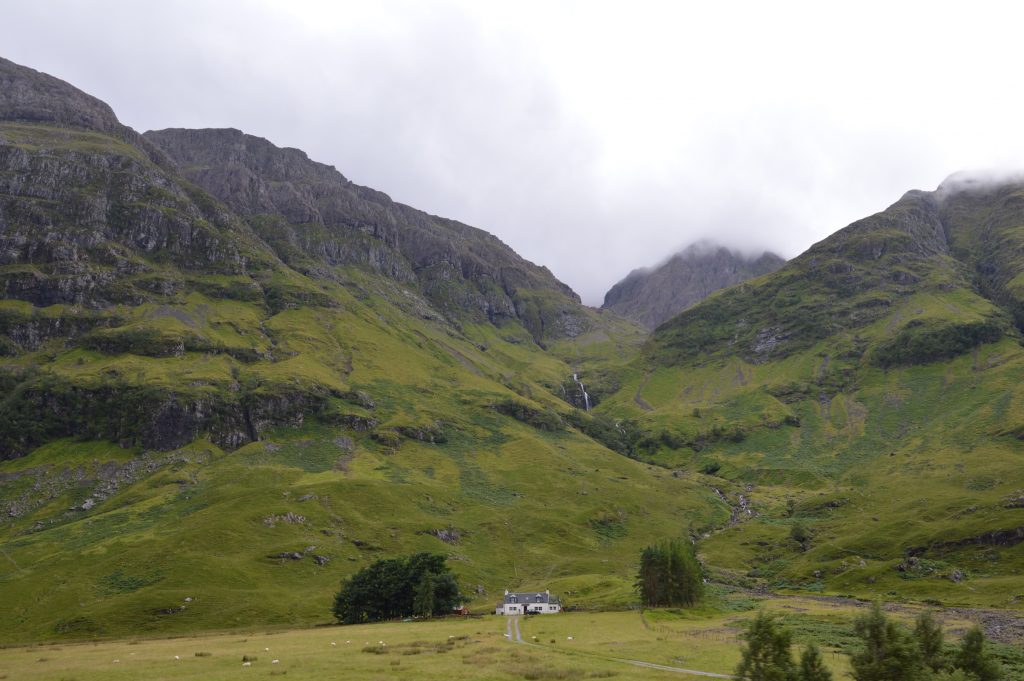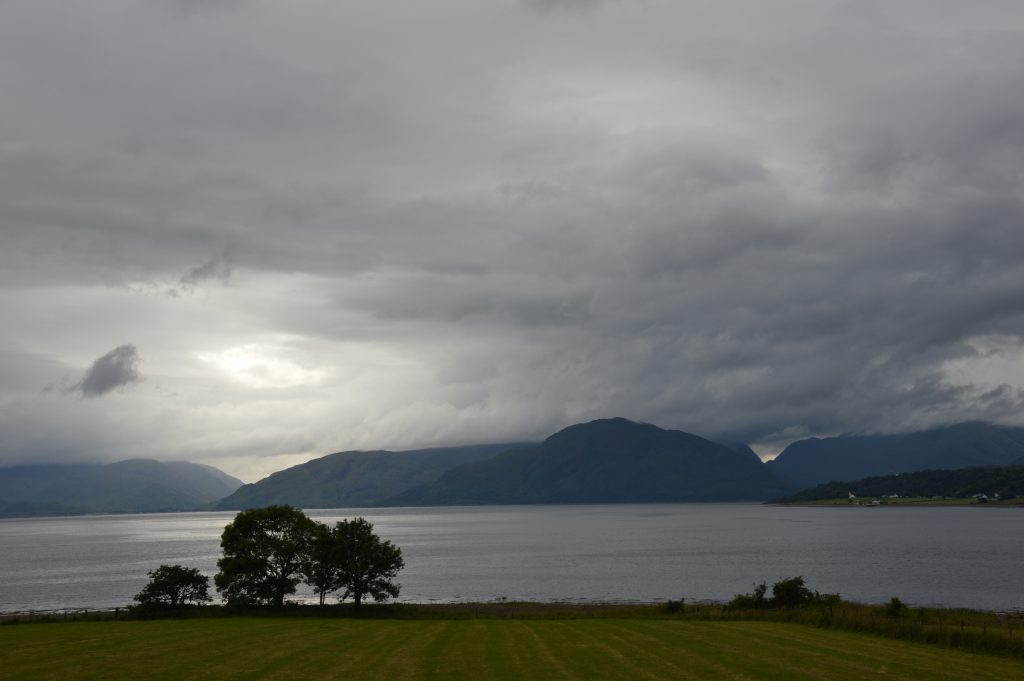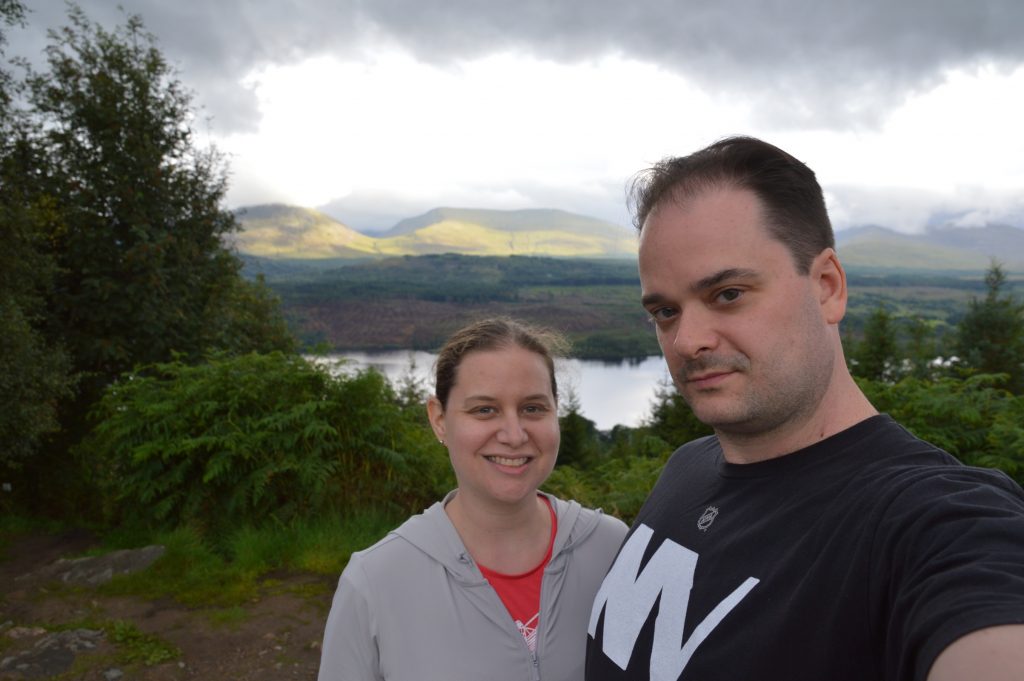 But we were rewarded. The cottage exceeded all expectations. Our home for the week was perched atop a hill overlooking the famous Eilean Donan Castle and the 3 lochs and surrounded by mountains. It's a perfect base to explore the area including Skye and it's beautiful and relaxing in its own right.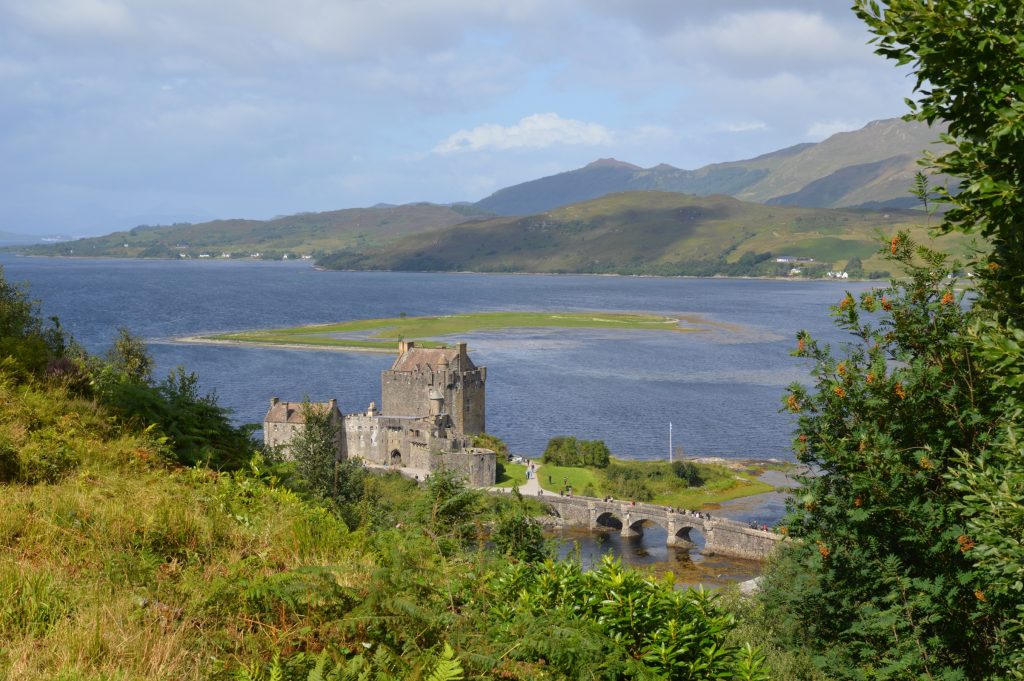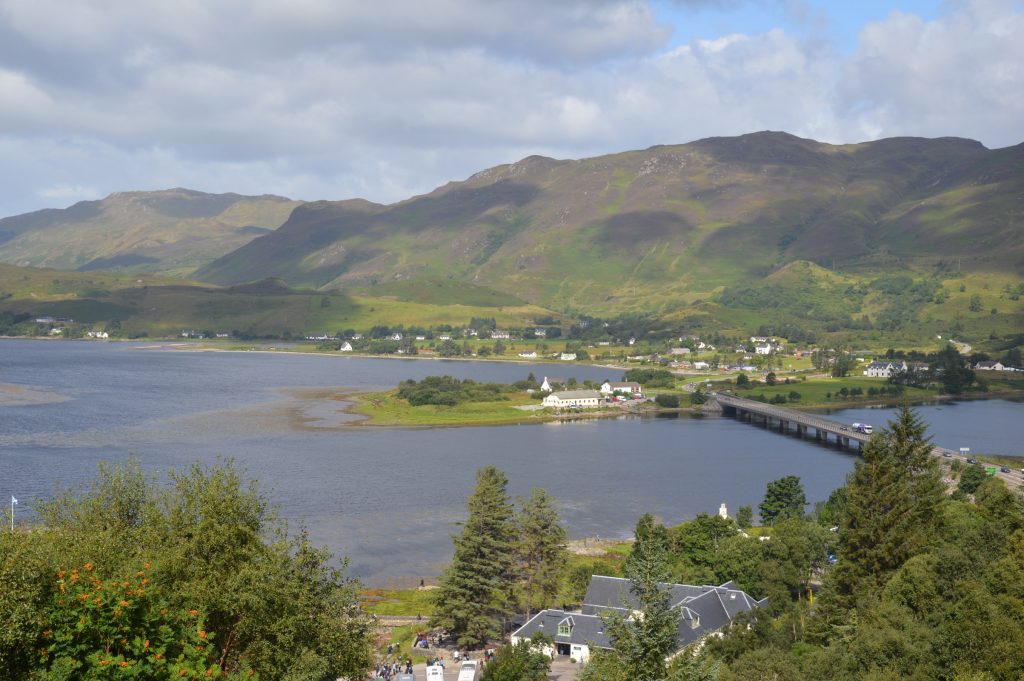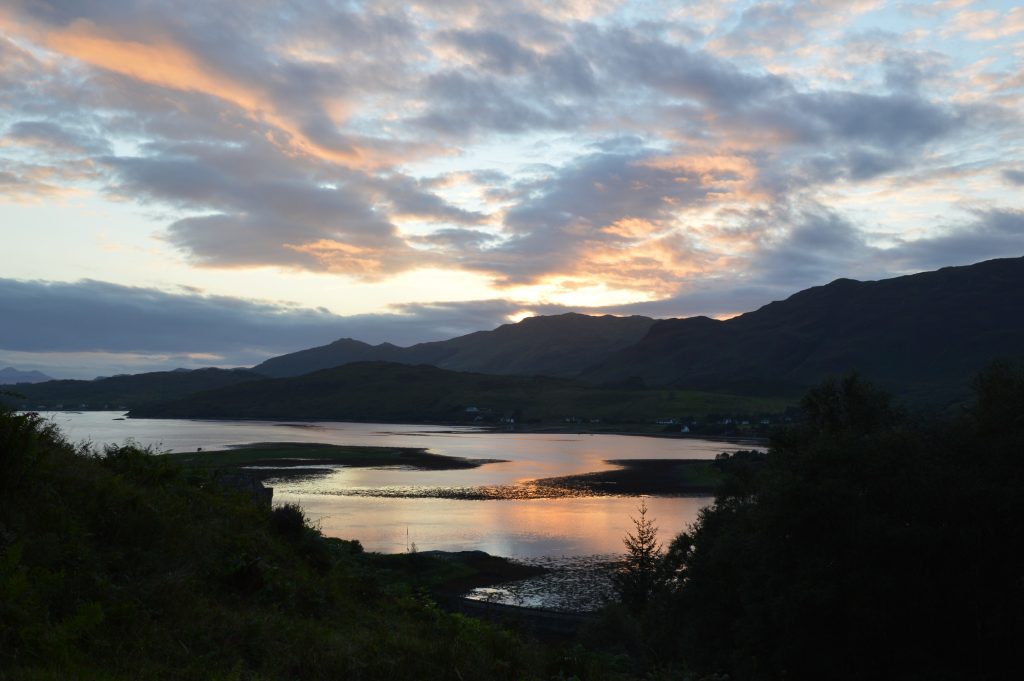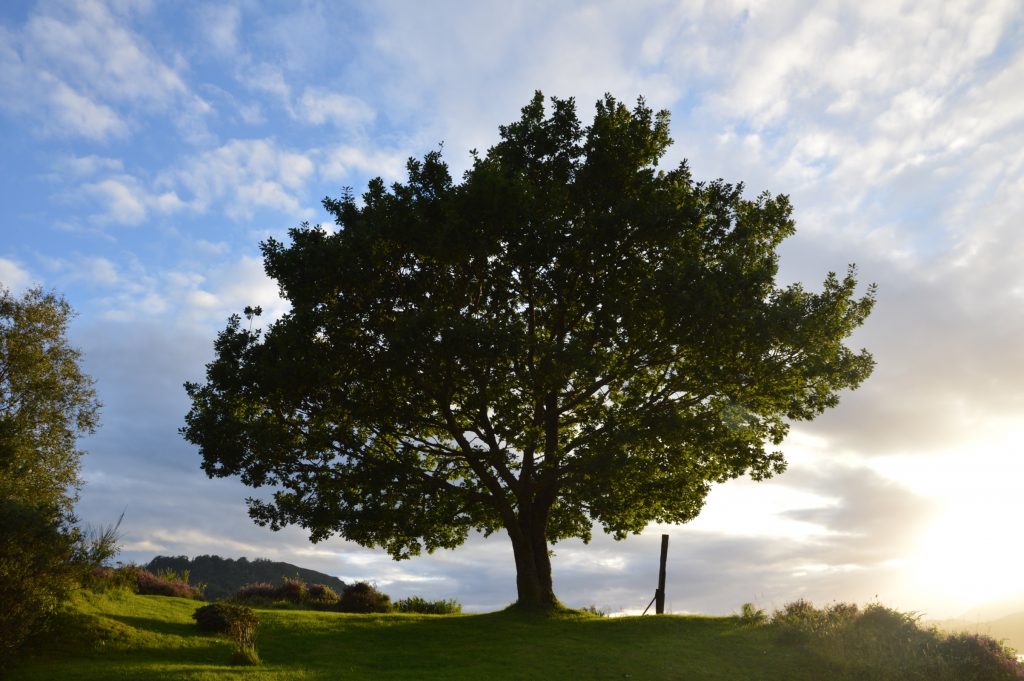 Note, this picture was taken around 8pm. The sun had just started setting and the light was insane.
The village of Dornie
The village of Dornie is lovely. Some of the houses are nestled on the hill along with ours, but many of them line the one street that makes up the village. It has everything you could need: a post office, a hotel, 2 pubs, and a grocer…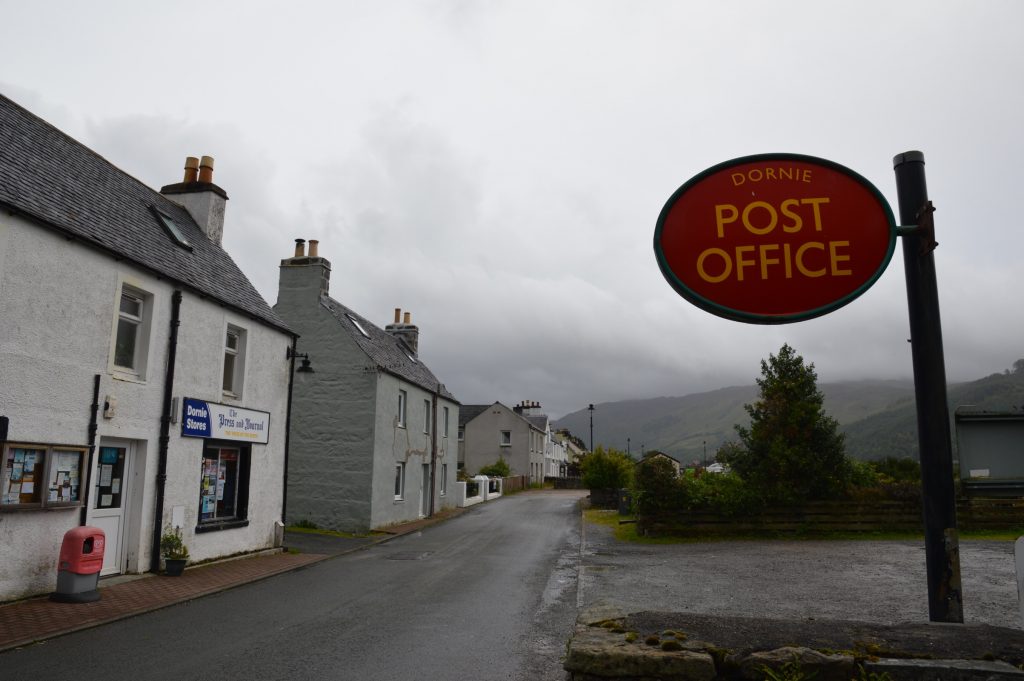 Eilean Donan Castle
…oh yeah, and that castle. Eilean Donan Castle is located right across the road from the village. It's a beautiful castle in really atmospheric environment and has been featured in movies including Bond.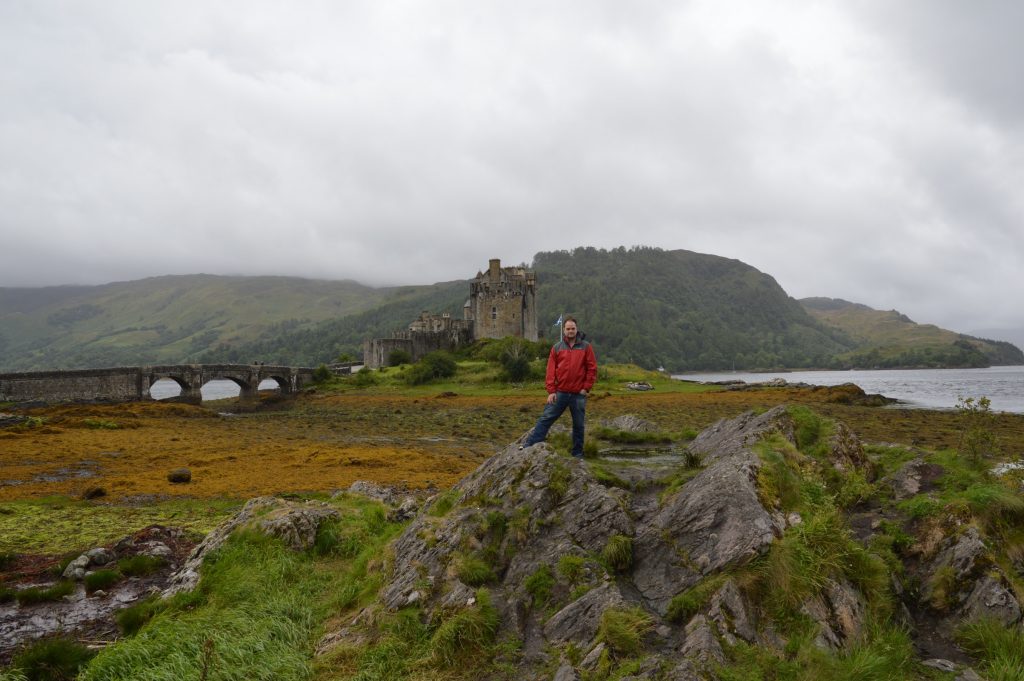 The Isle of Skye
While we spent a couple days enjoying the cottage and Dornie, we of course spent several days exploring the Isle of Skye. You can read more about our trips there here.
Pin it!