Last Updated on 8th January 2019 by Sarah and Justin
Olomouc is a smallish city in Moravia, an eastern region in the Czech Republic. We most likely found it searching for stops between Brno and Kraków, but we're so glad we did. If you're traveling in the Czech Republic, it's definitely worth a visit.
Taking the bus to Olomouc
It took us one hour to get to Olomouc from Brno on a super easy-to-book bus: Regiojet by Student Agency. We had seen this come up as an option for travel in the Czech Republic and were skeptical, but someone we met in Prague vouched for it. It's better than Bolt Bus: mobile tickets, free wifi, seat-back touch-screen entertainment, bathroom, and free coffee!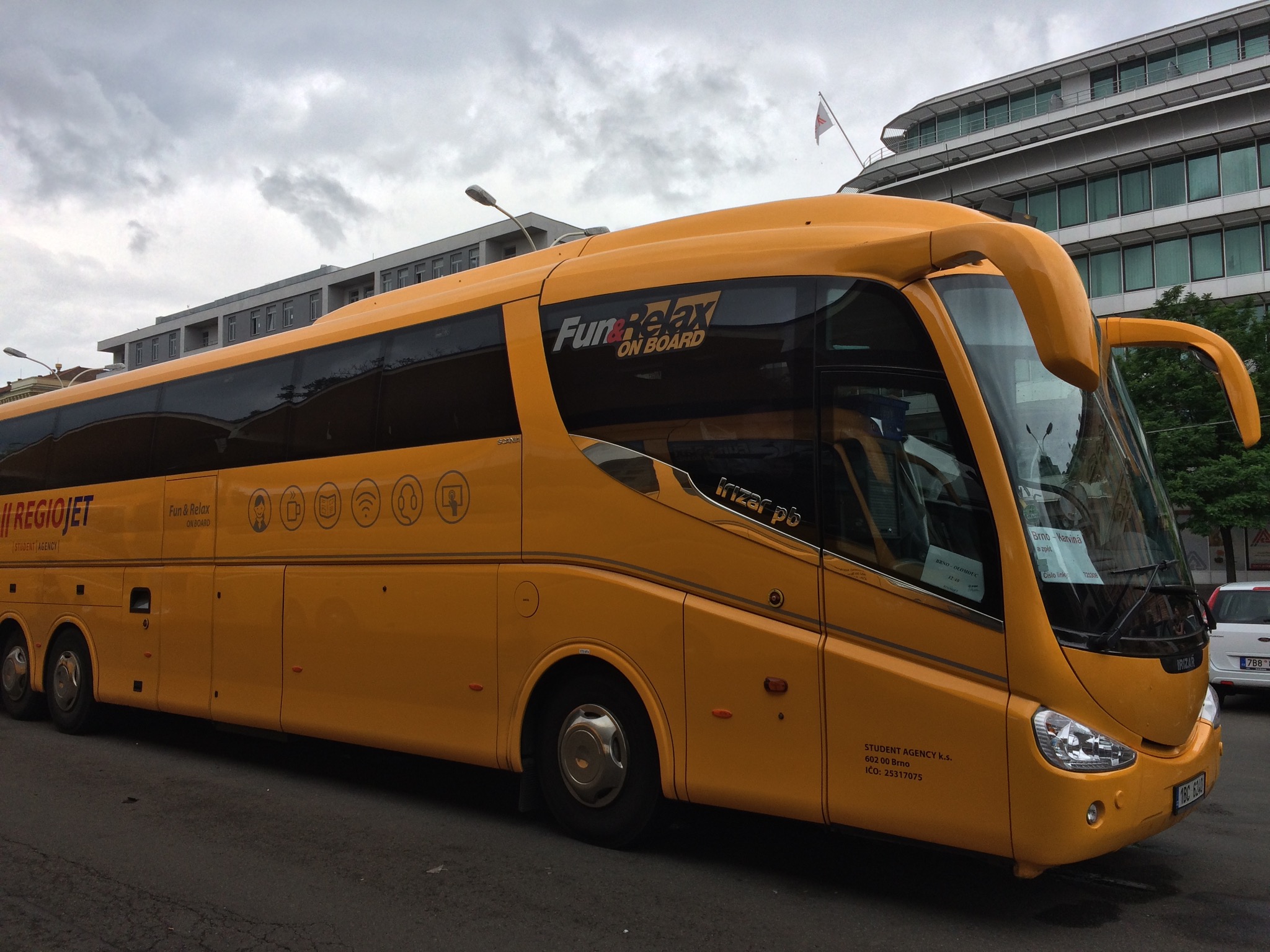 When we checked into our hotel, the receptionist asked if we liked Brno and when we answered yes, she promptly stated that Olomouc was better. So we then knew we had a contest on our hands. After three days, we must admit, she was right. While Brno is great – smaller than Prague, but still bustling and fun – the beauty and calmness of Olomouc suited us better on this journey.
Six reasons we think Olomouc is outstanding
1. Olomouc has not one, but two beautiful main squares
Upper Square and Lower Square are home to the Holy Trinity Column, the Town Hall with Astronomical Clock, and a lot of fountains: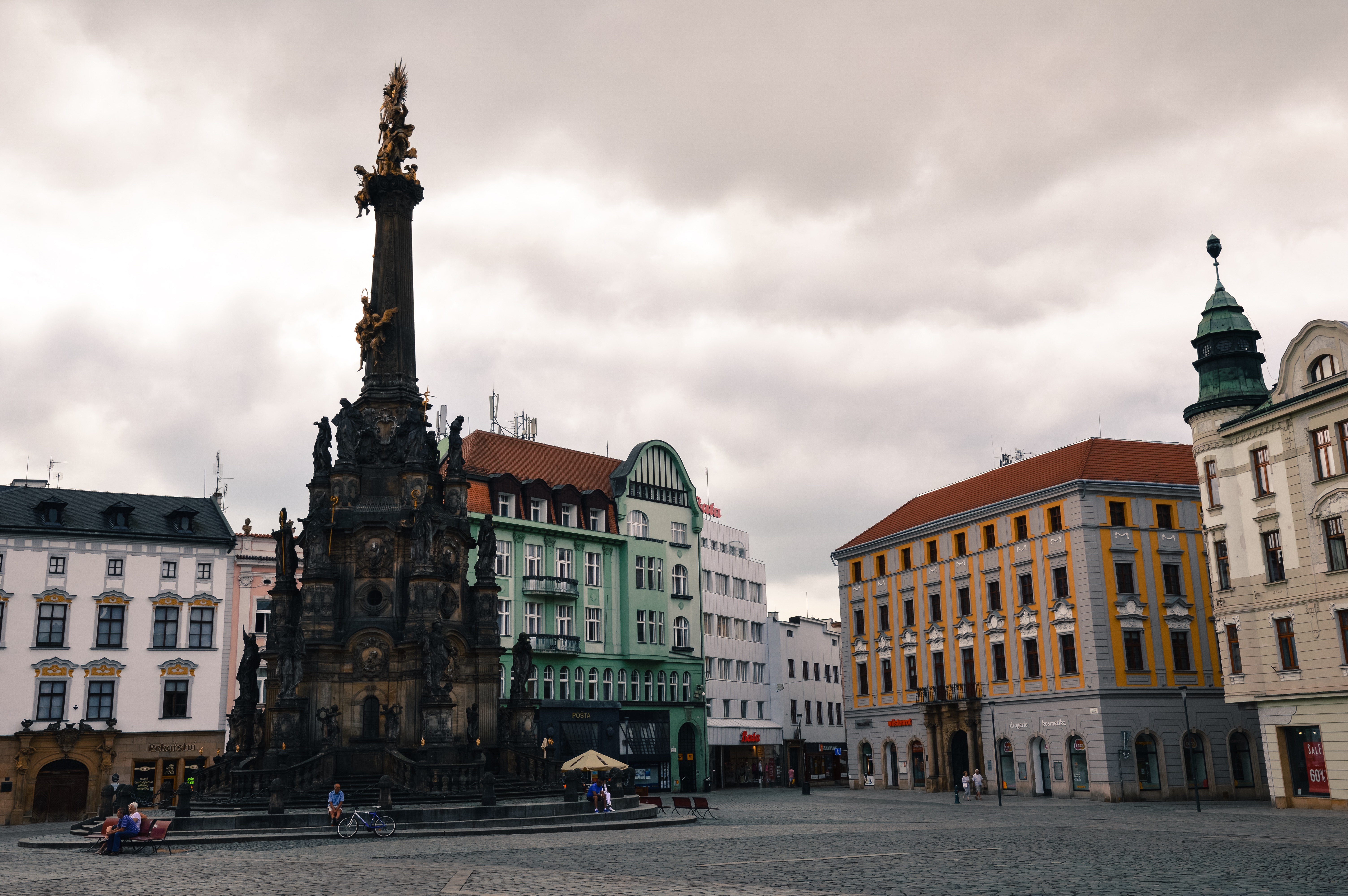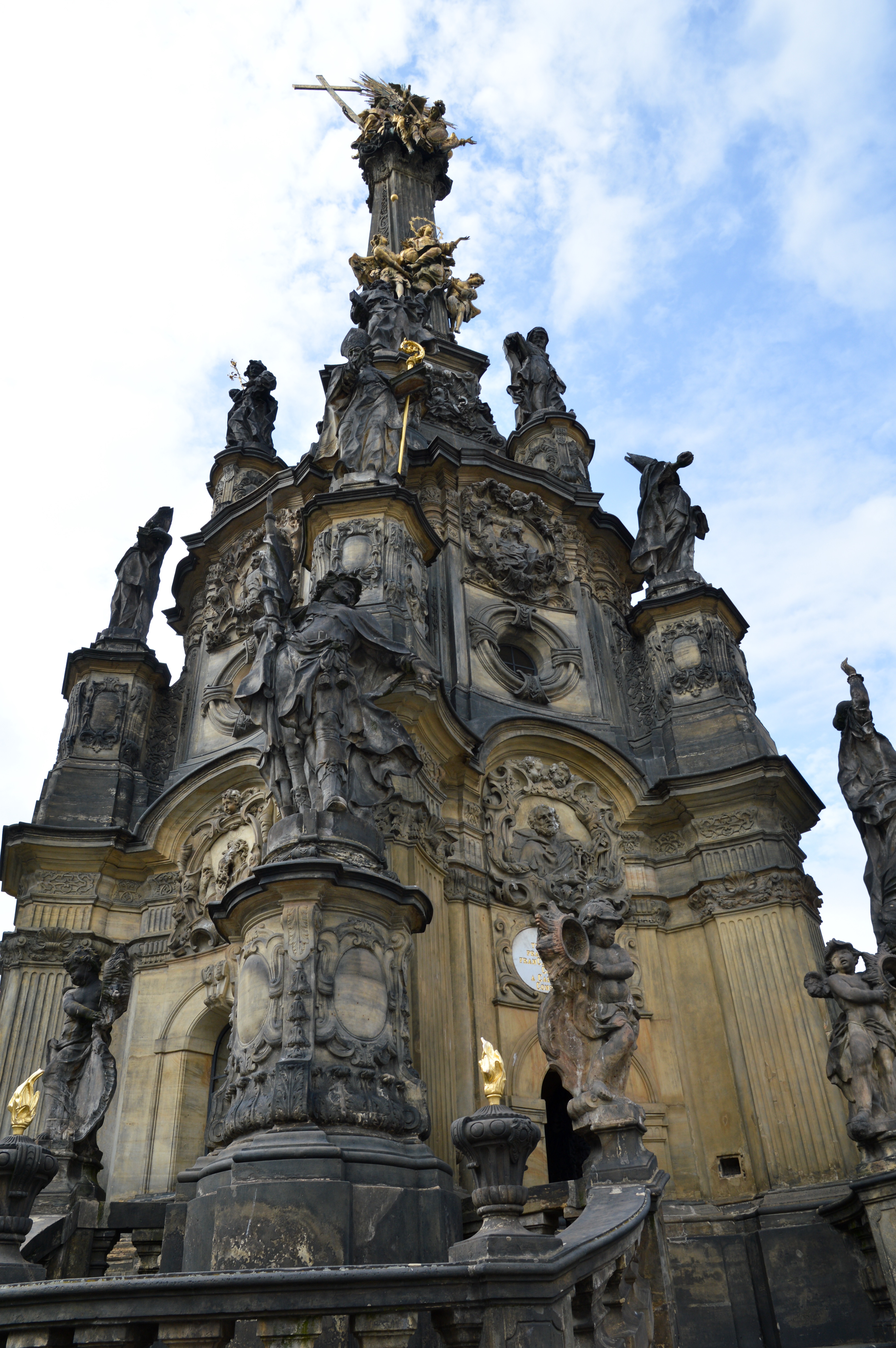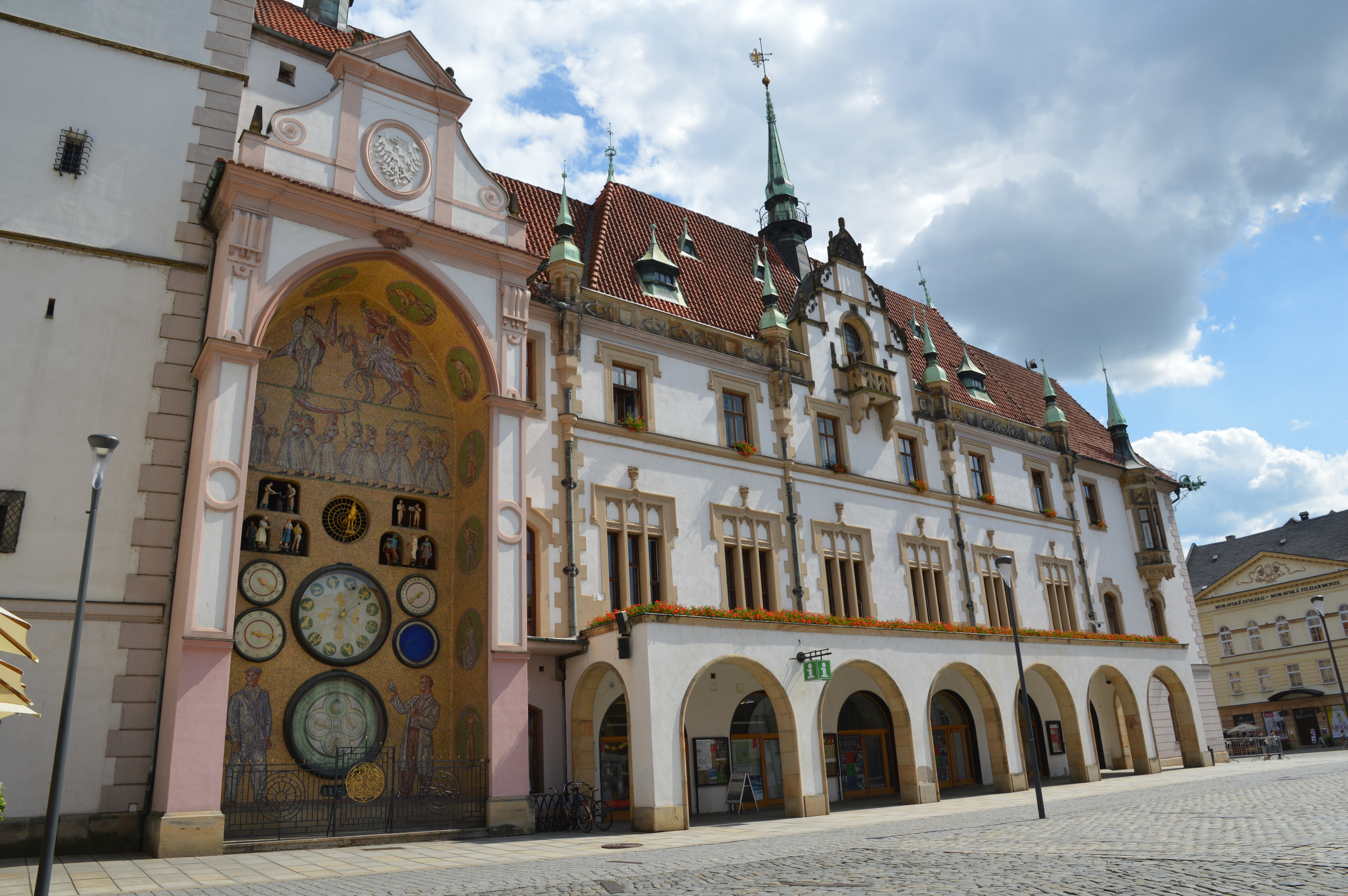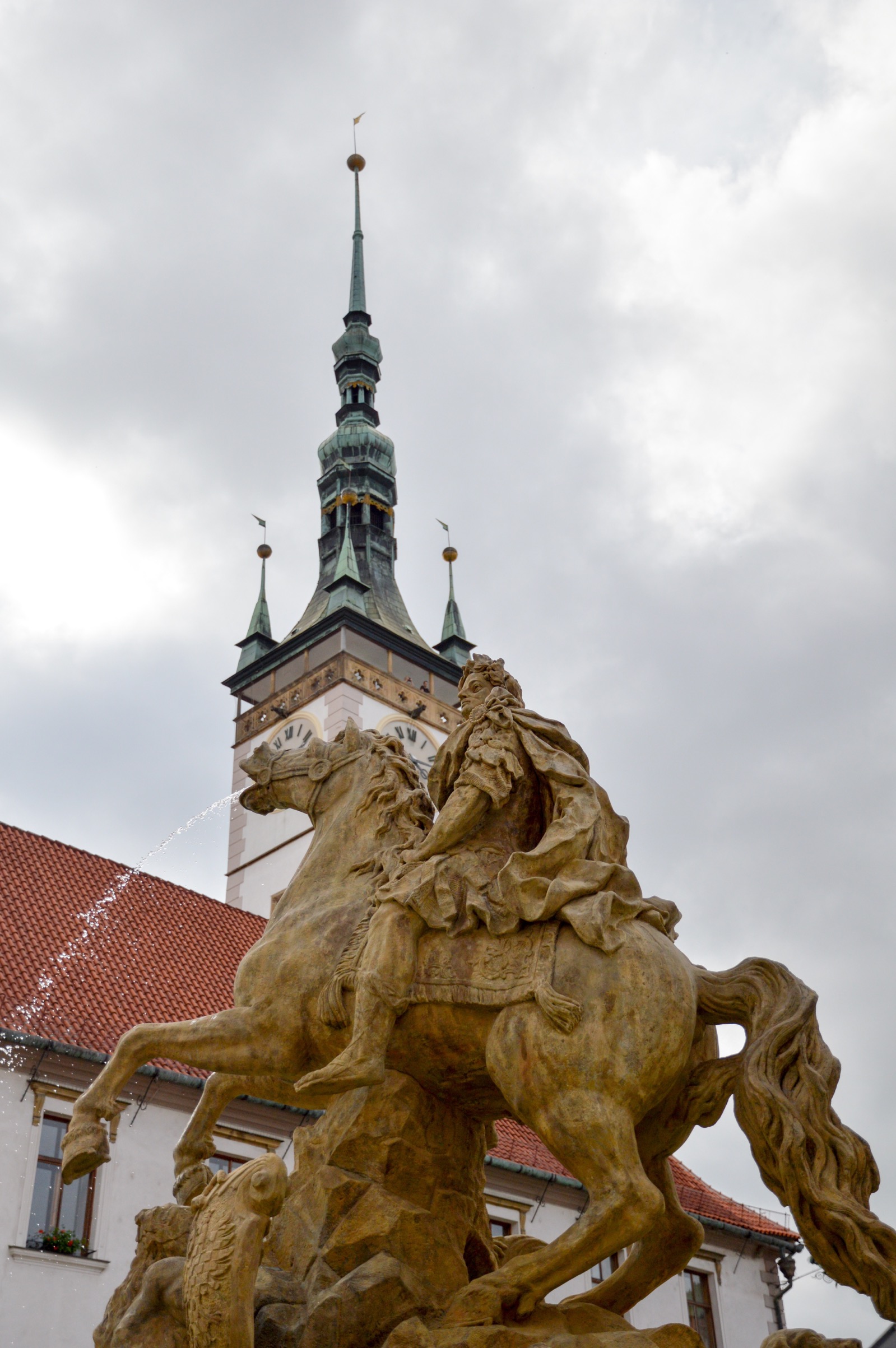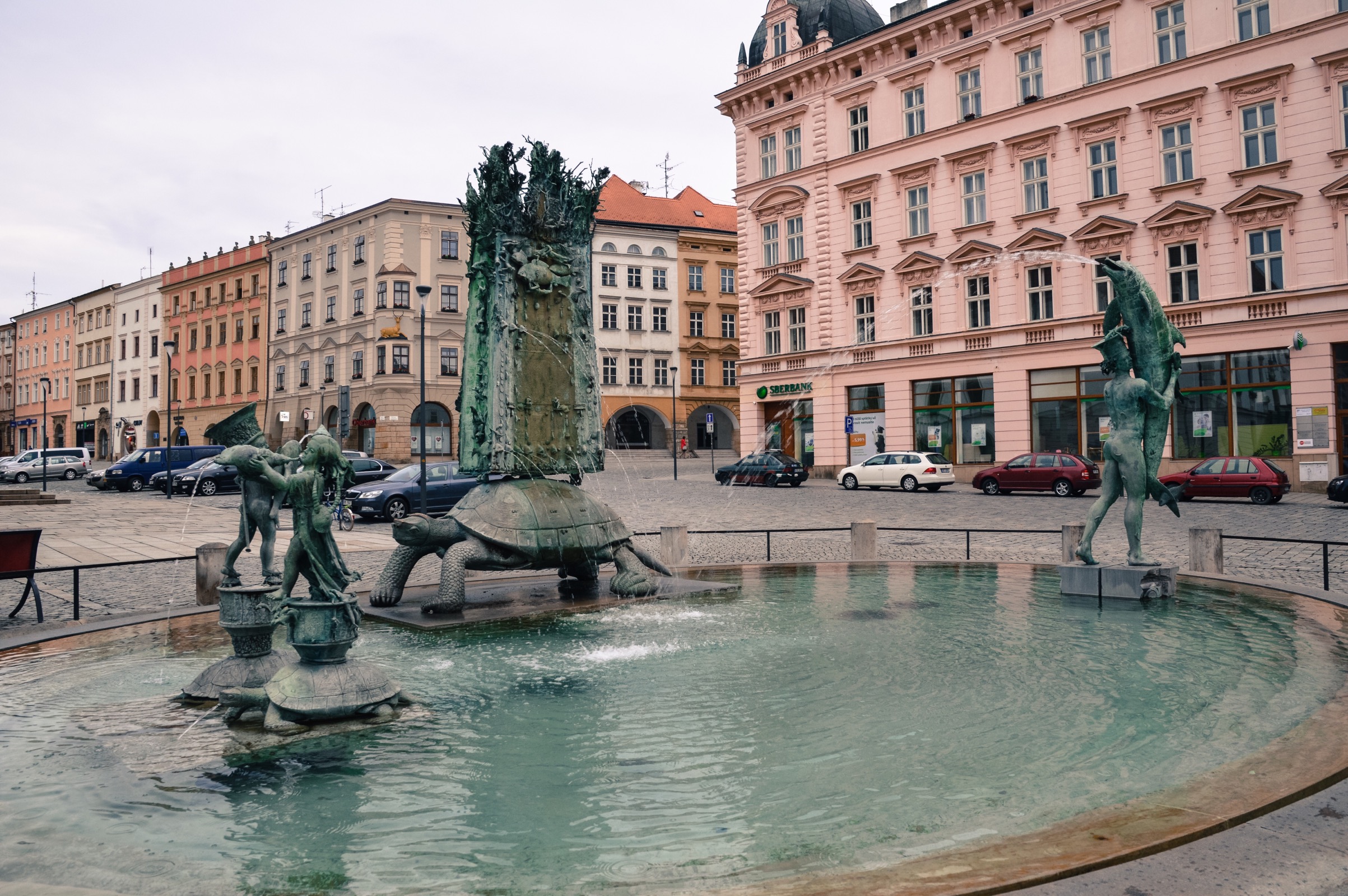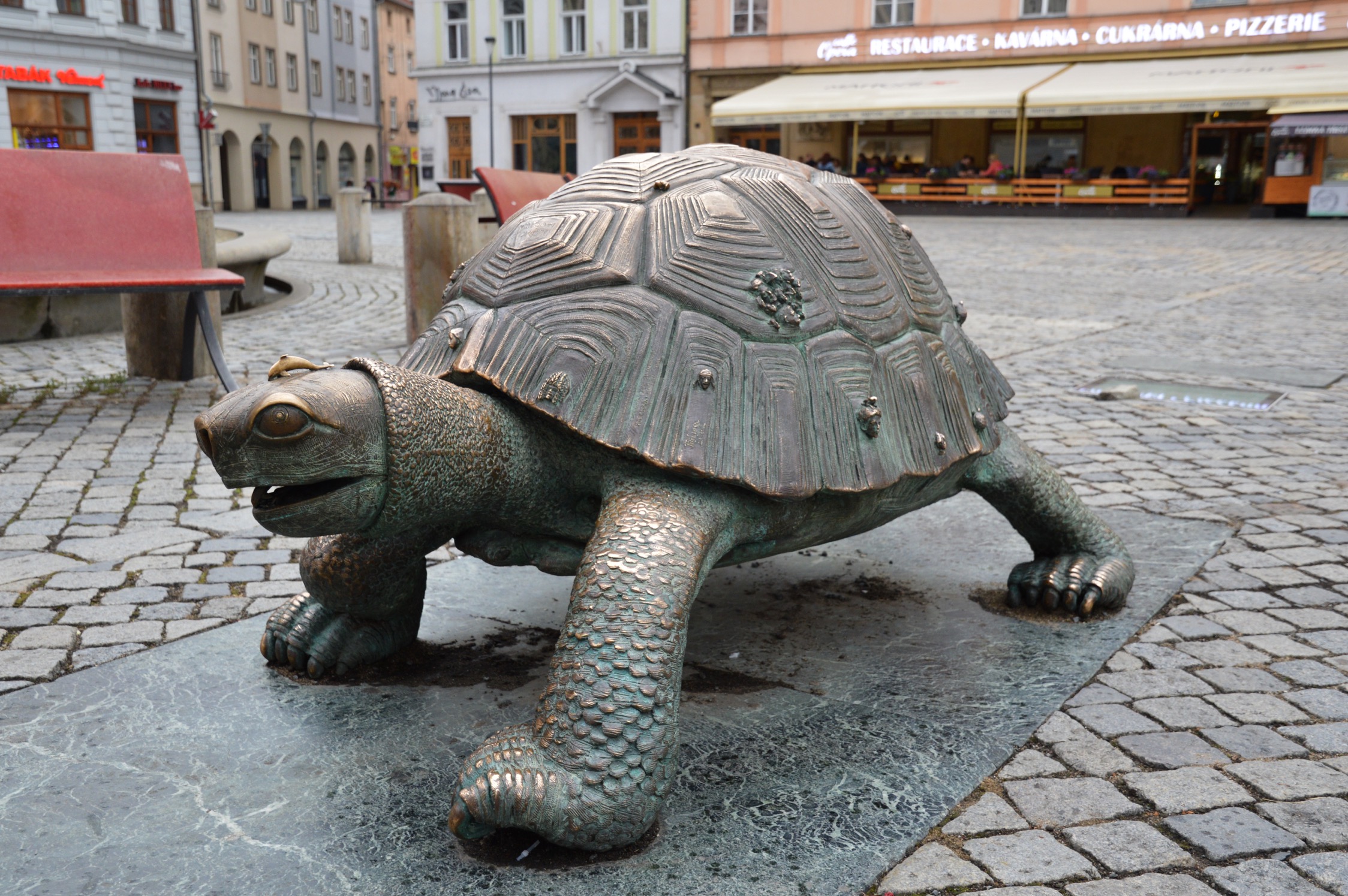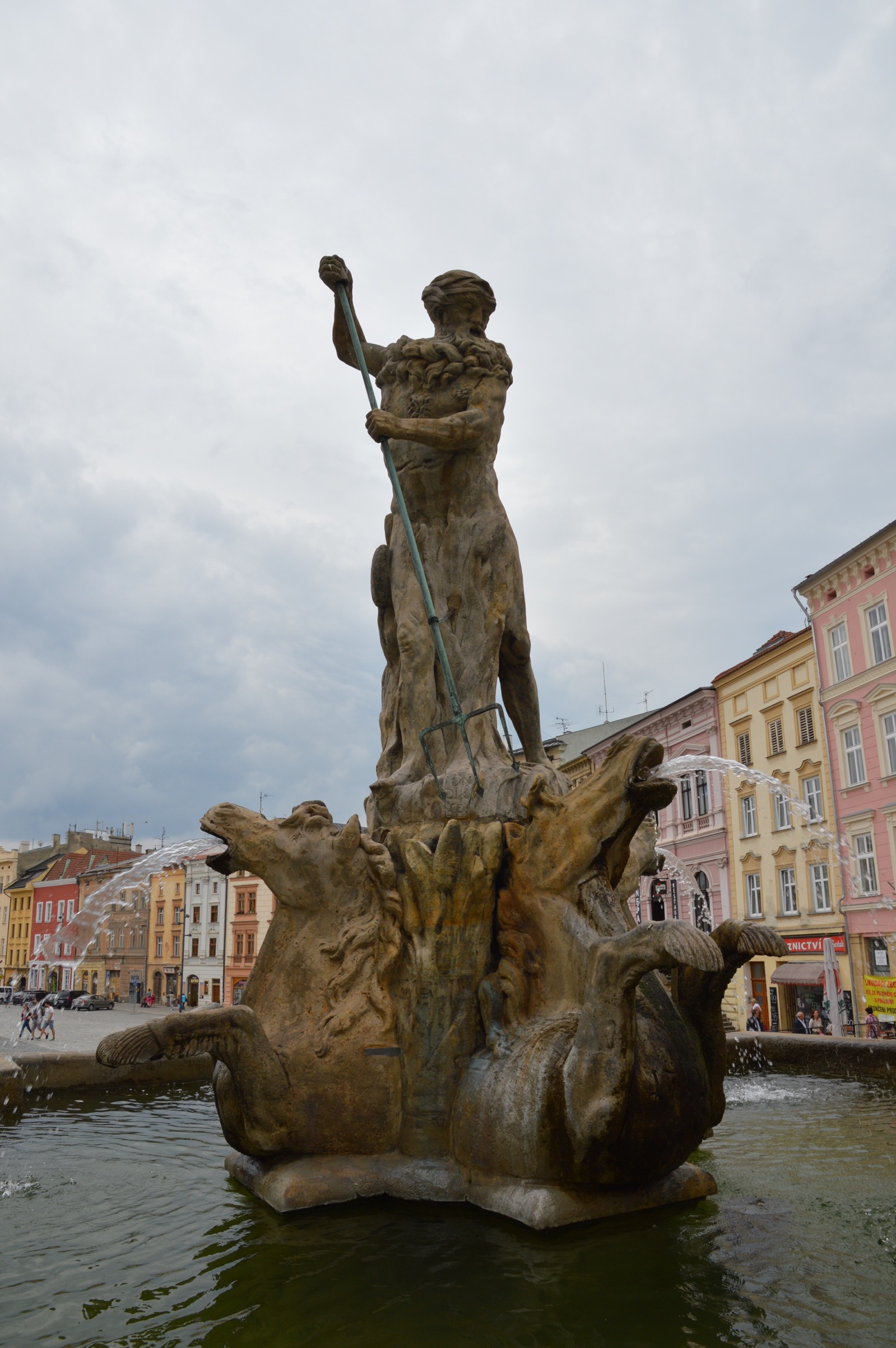 2. The truly beautiful St. Wenceslas' Cathedral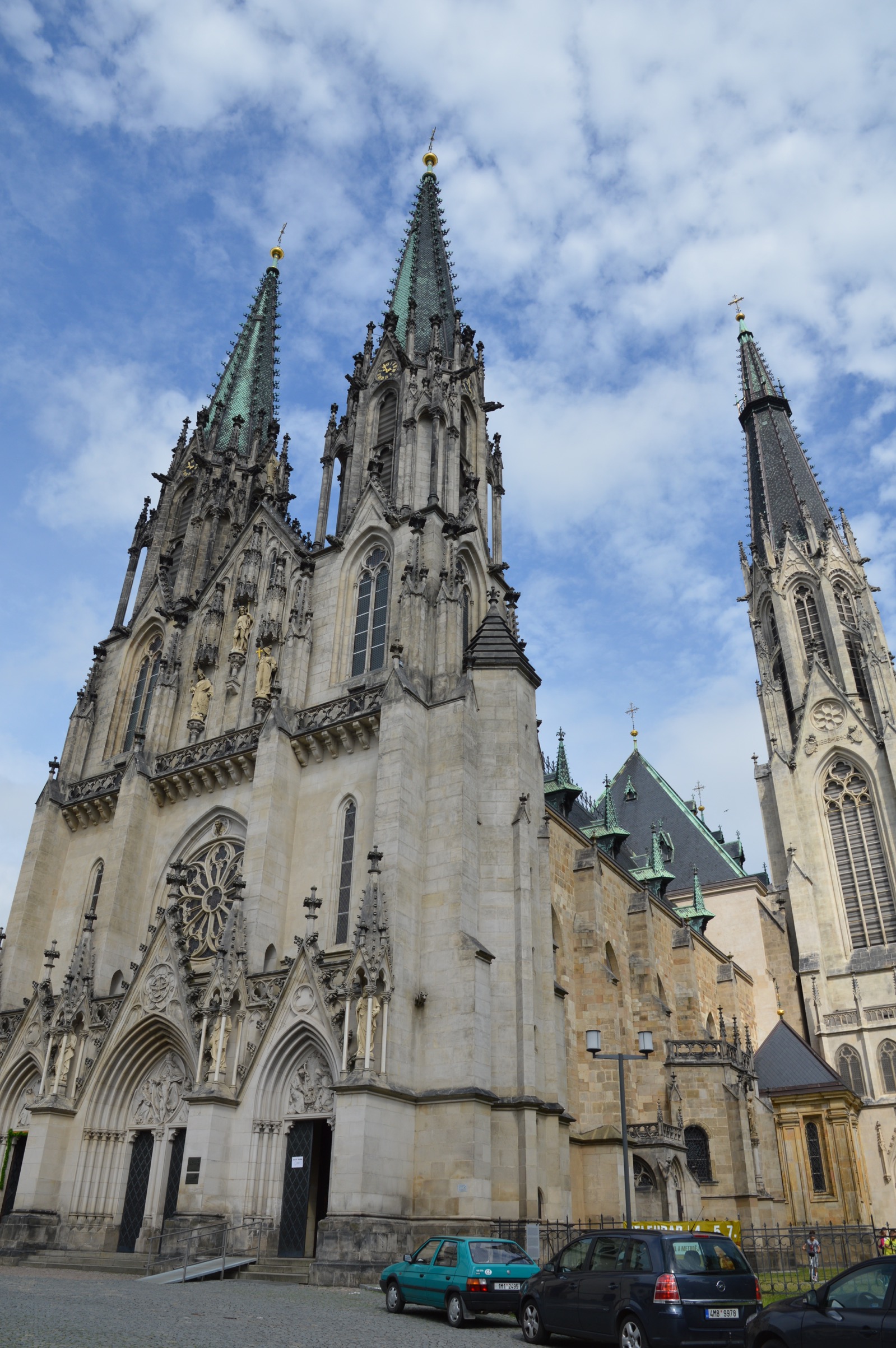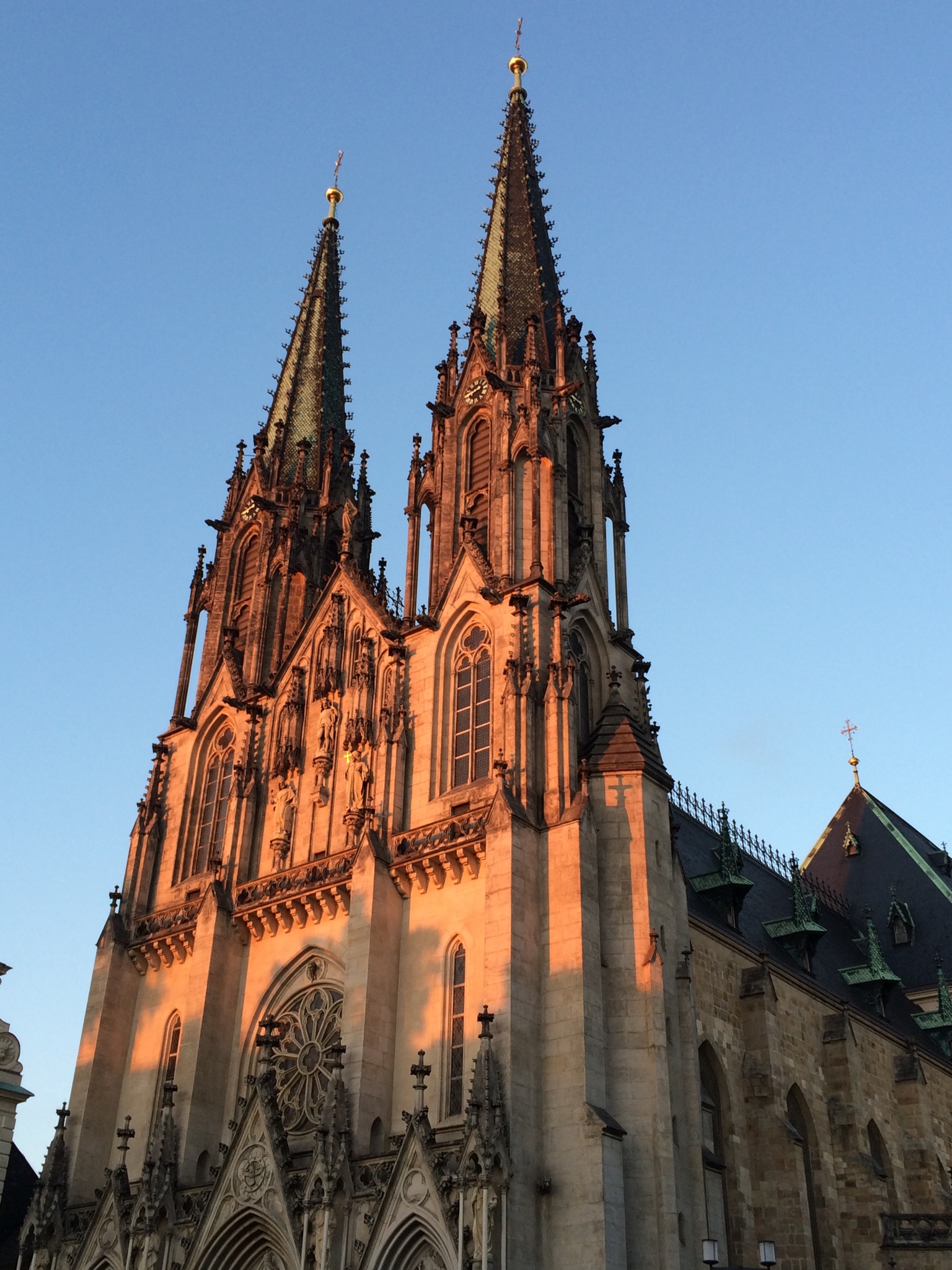 3. Old city walls
Olomouc has old city walls surrounding the center. And two very nice parks right around those walls, one of which features a botanical garden.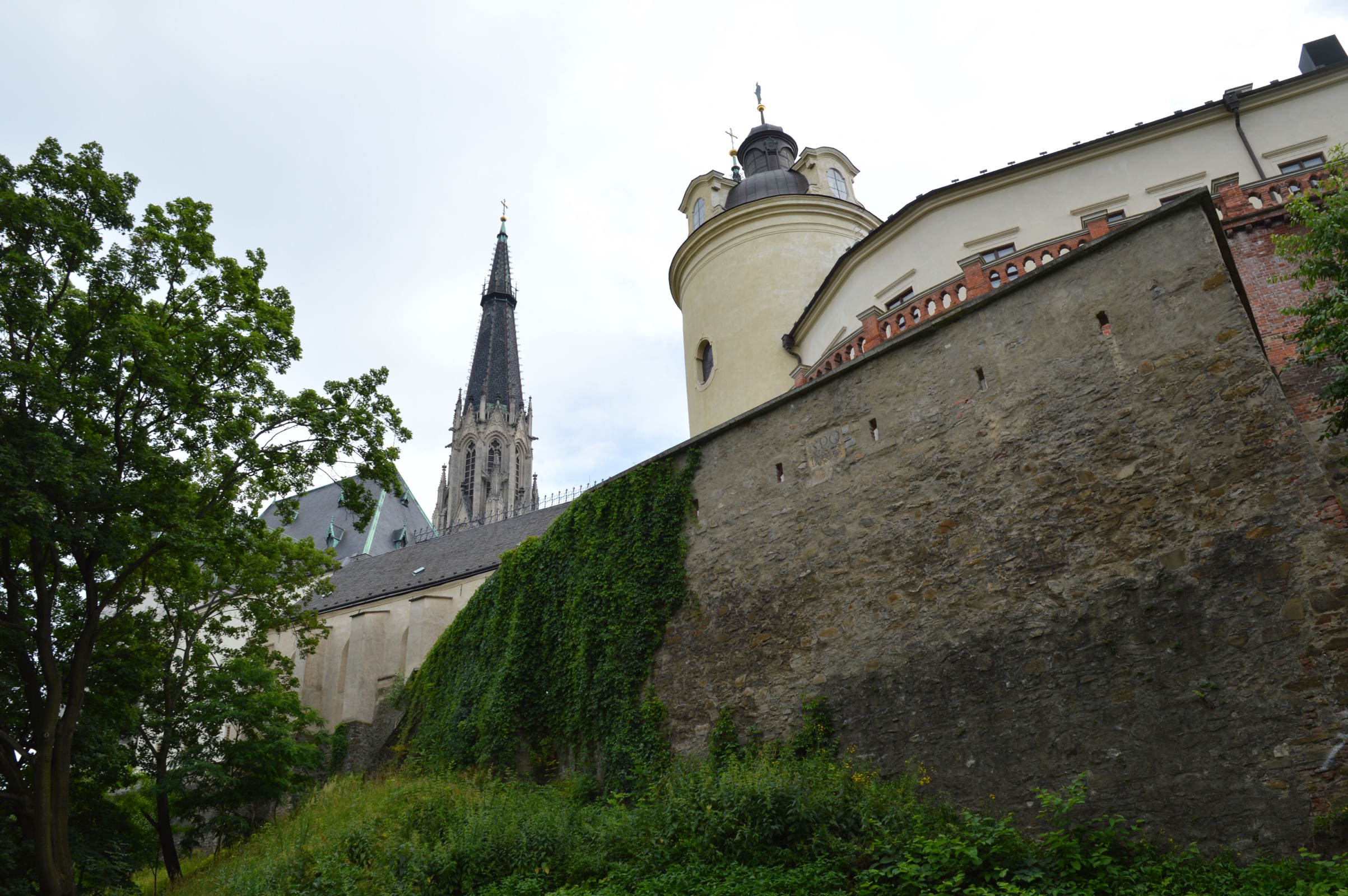 4. Hradisko Monastery along the Morava river
Just a 15-minute walk from our hotel on the outskirts of the center, the Hradisko Monastery was definitely worth a trip. Lots of people were rowing in the river and biking along the path. And there were a couple outdoor pubs as well of course.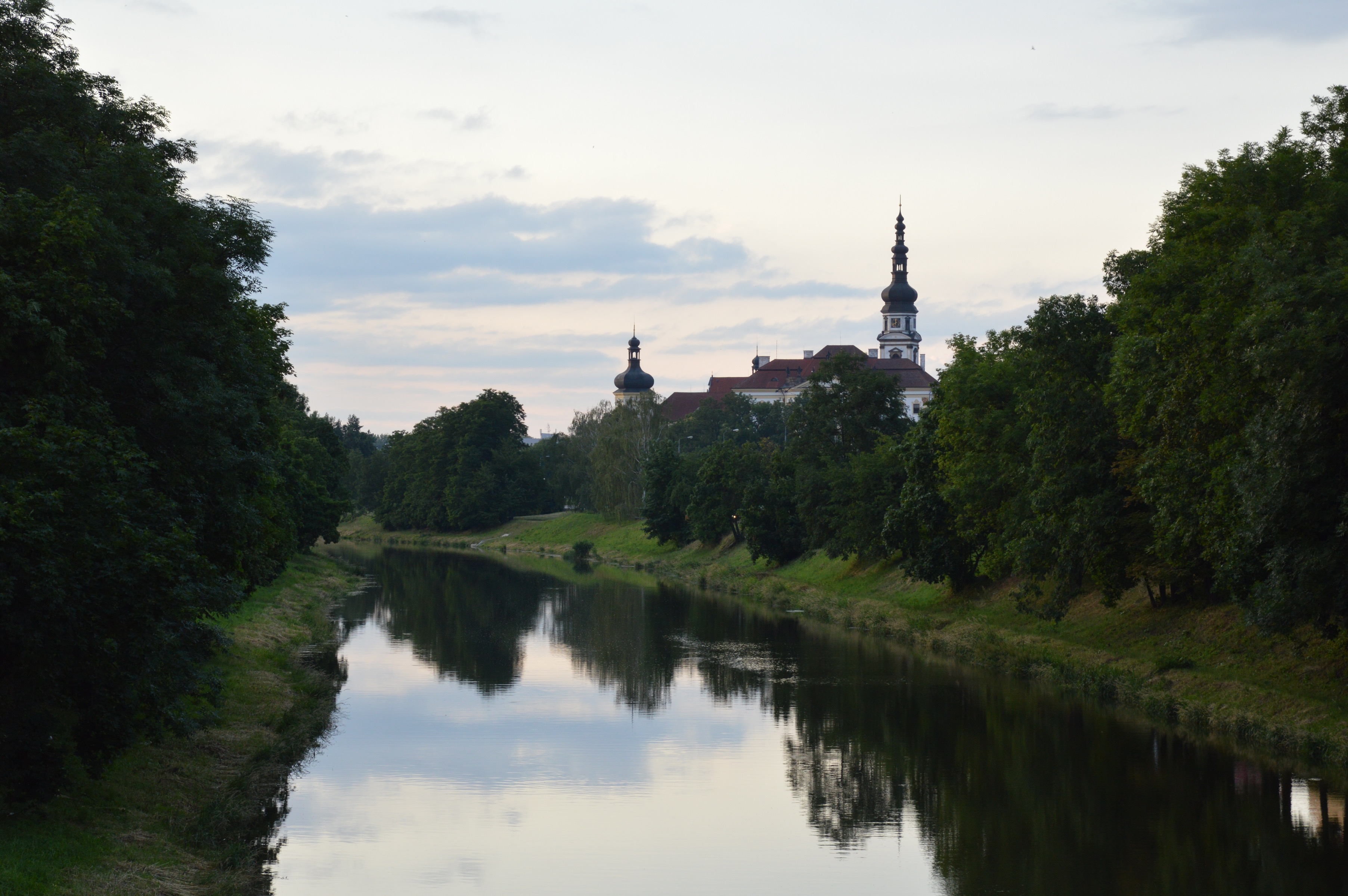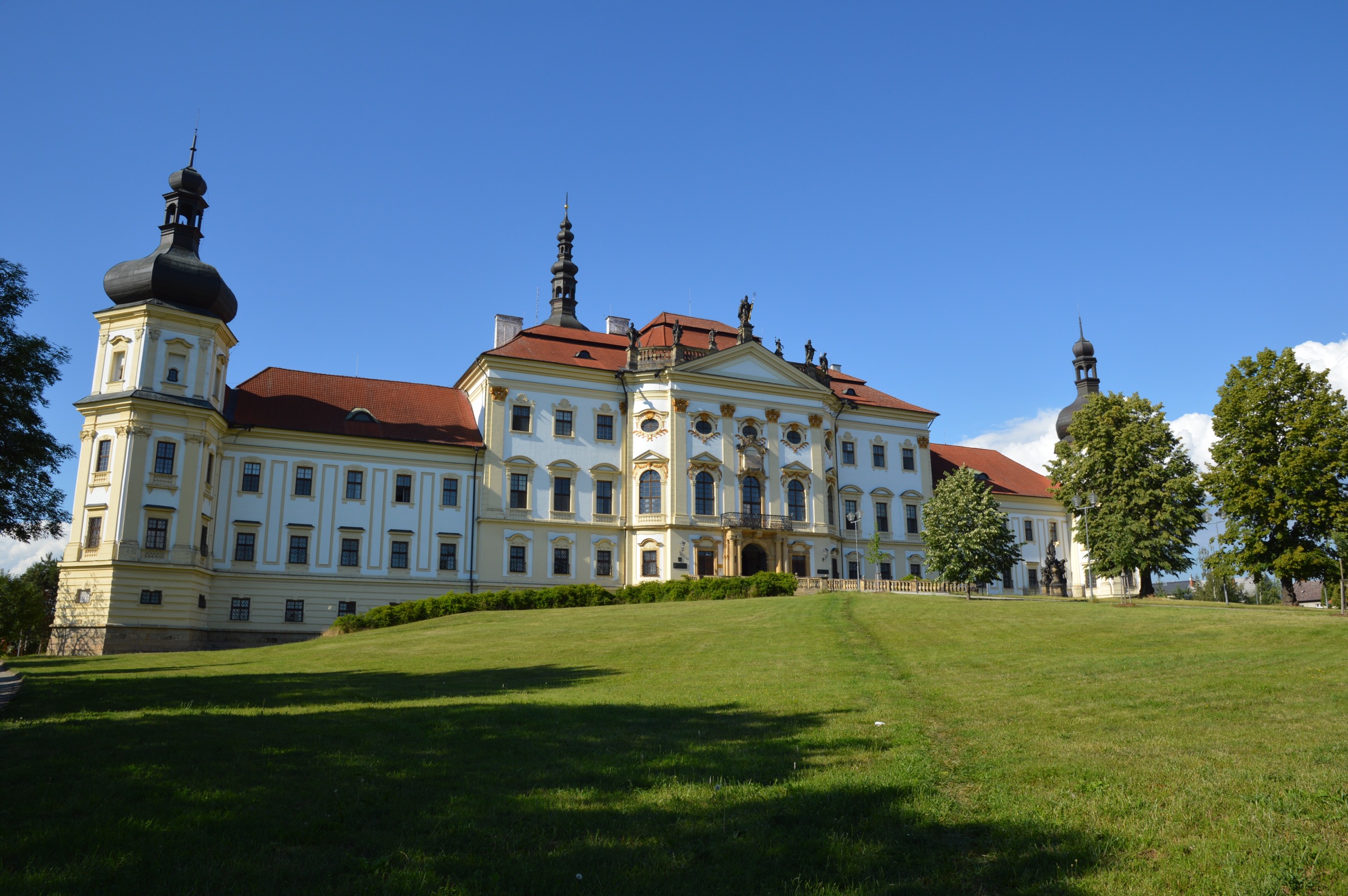 5. Olomouc is a pilgrimage site for many
About 15 minutes away from the city center by bus is Svatý Kopeček (The Holy Hill). We didn't make it, but apparently you can get a pretty nice view of the city from atop said hill.
6. And it is a great city for sports lovers too
Olomouc is home to top-level hockey and soccer teams. Of course they weren't playing when we were there, but that didn't stop us from checking out their digs.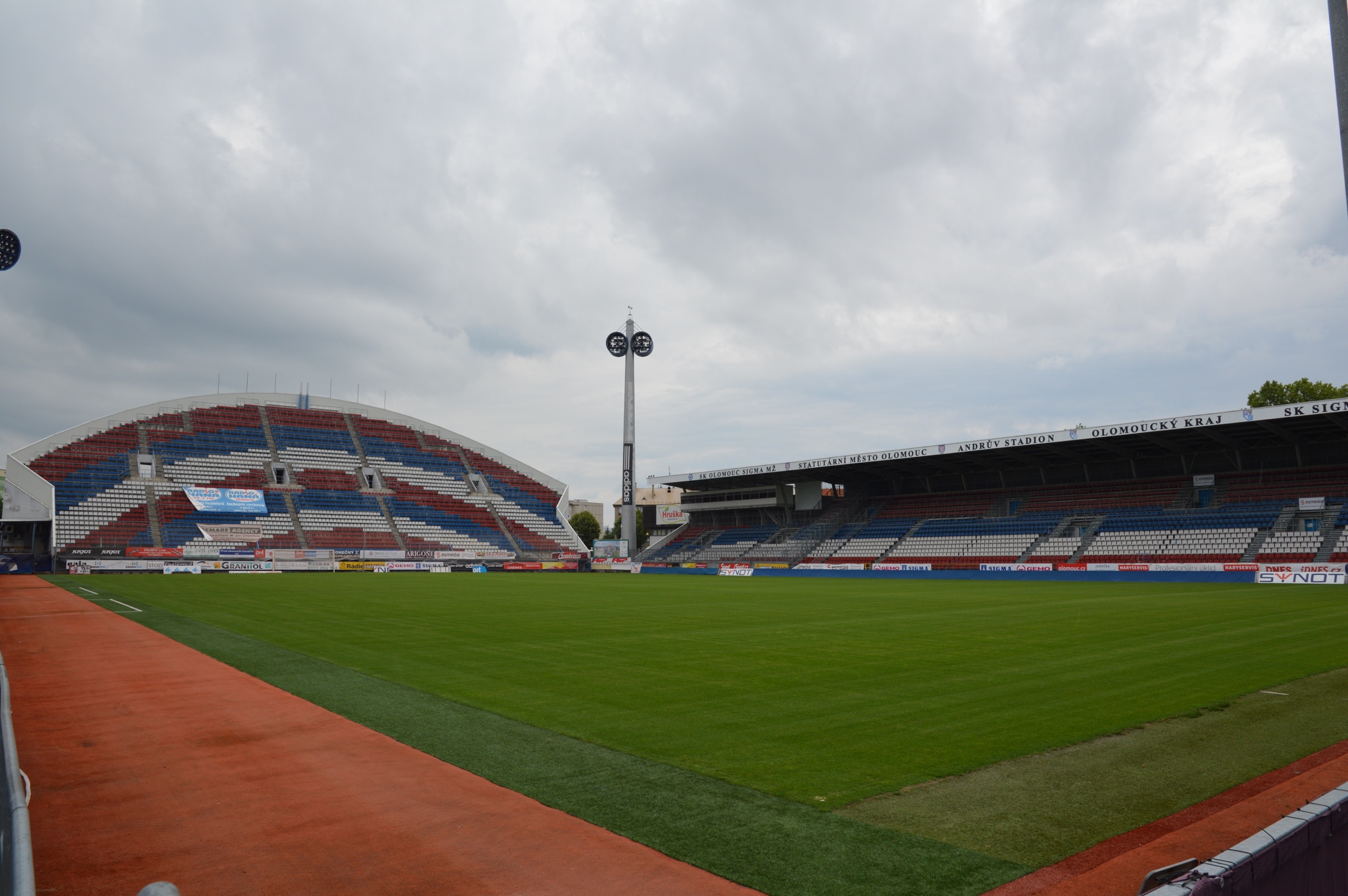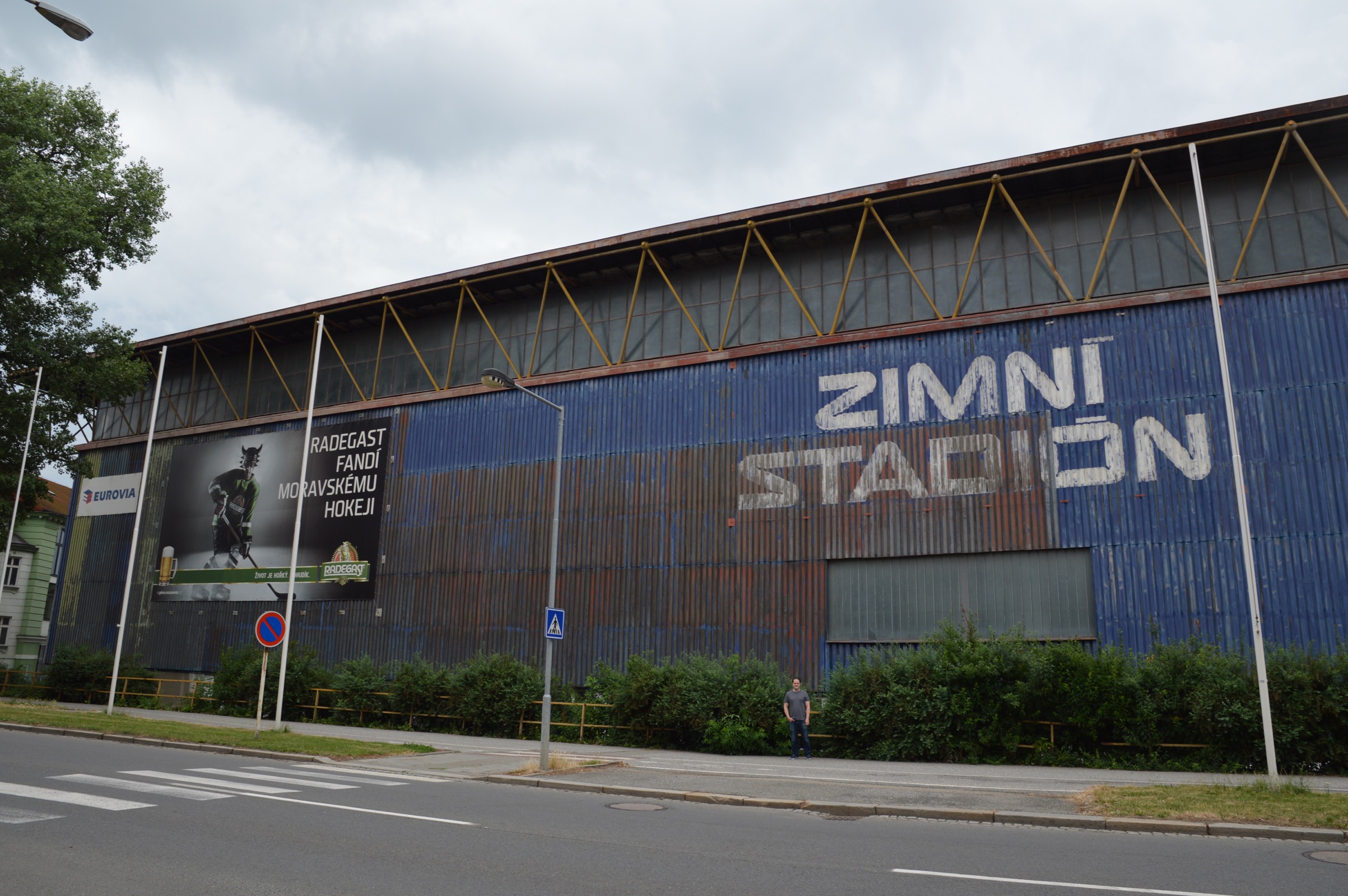 Eating and drinking in Olomouc
Two out of our three nights we ate at a pub near our hotel that brews its own beer: Svatováclavský pivovar. Our favorites were a special cherry beer and a delicious (and unexpected) coffee stout. Their food was also quite tasty.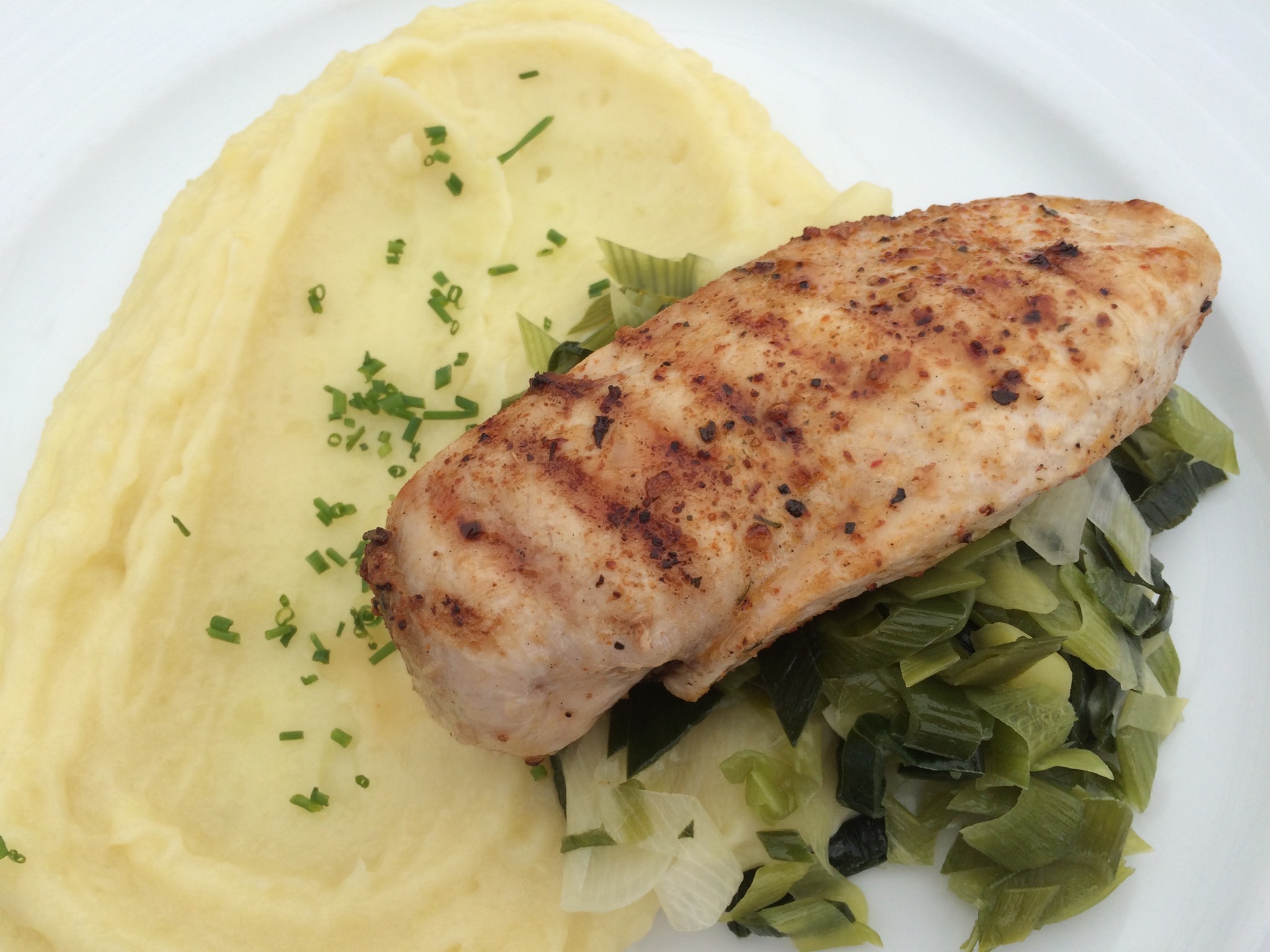 Note, yes – that's grilled chicken and green vegetables!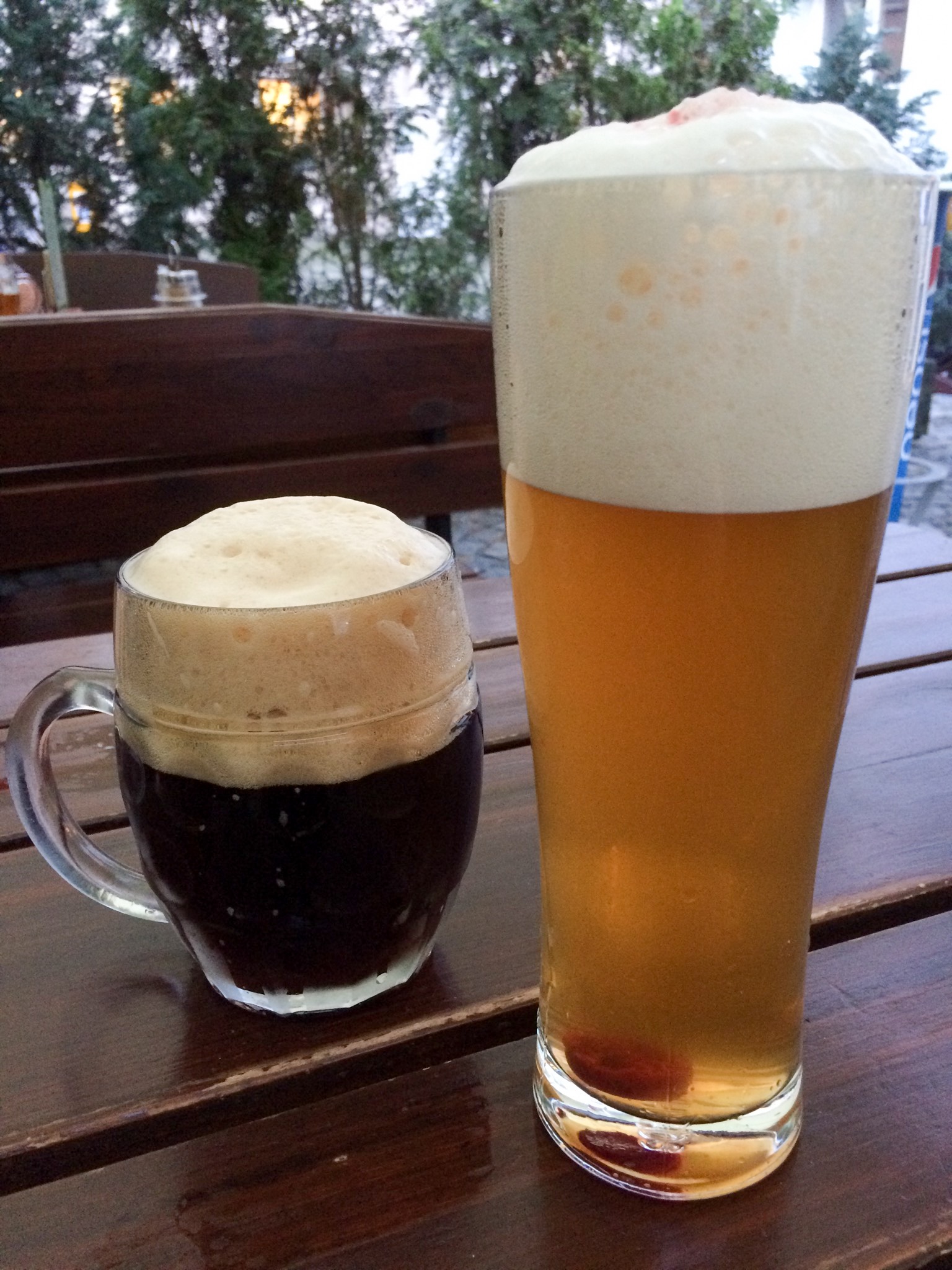 Another pub in town, Drápal, serves Pilsner Urquell from the tank.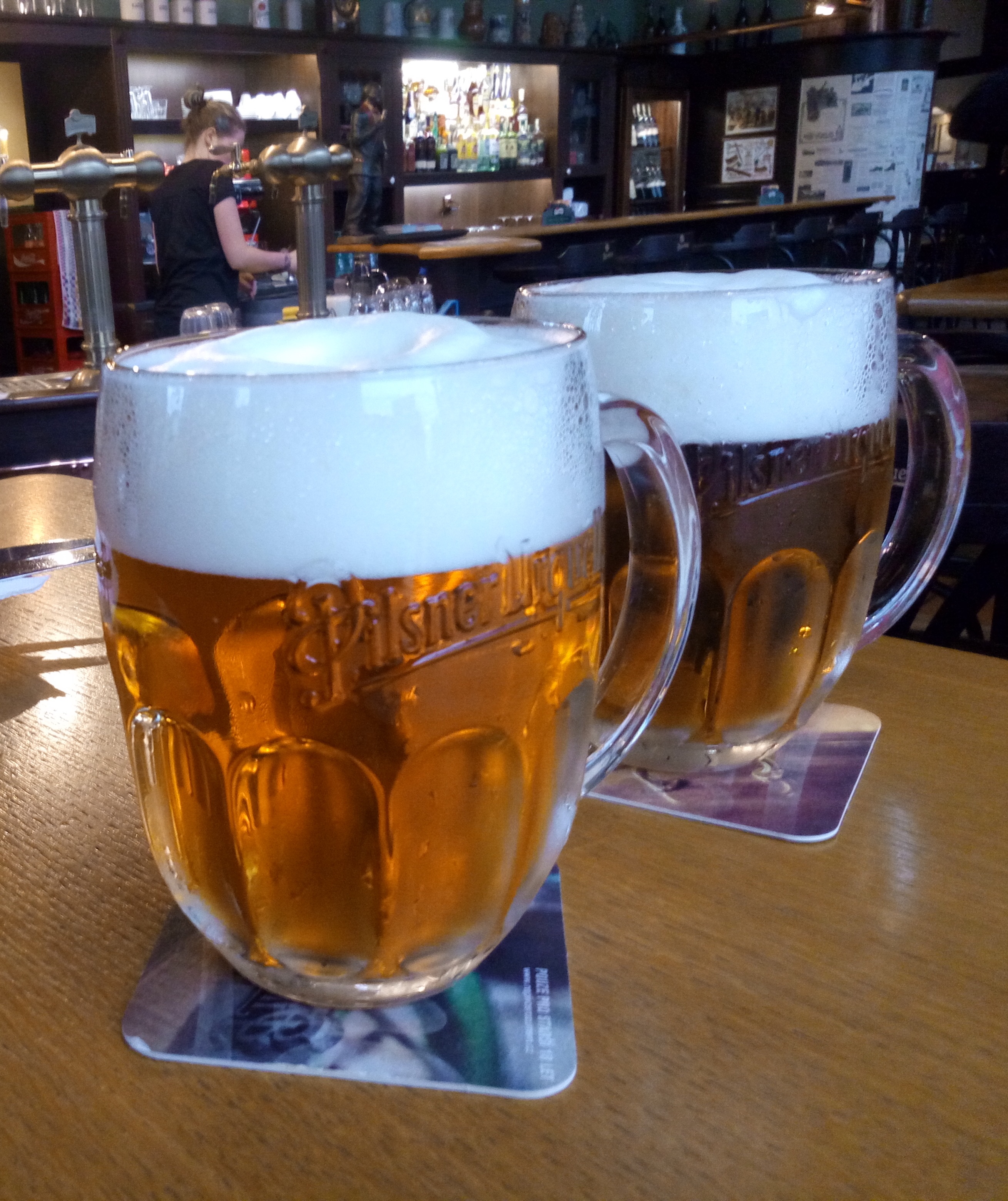 Moravian wine is great. We sampled some at a wine bar near our hotel, Vinotéka Kaštánek.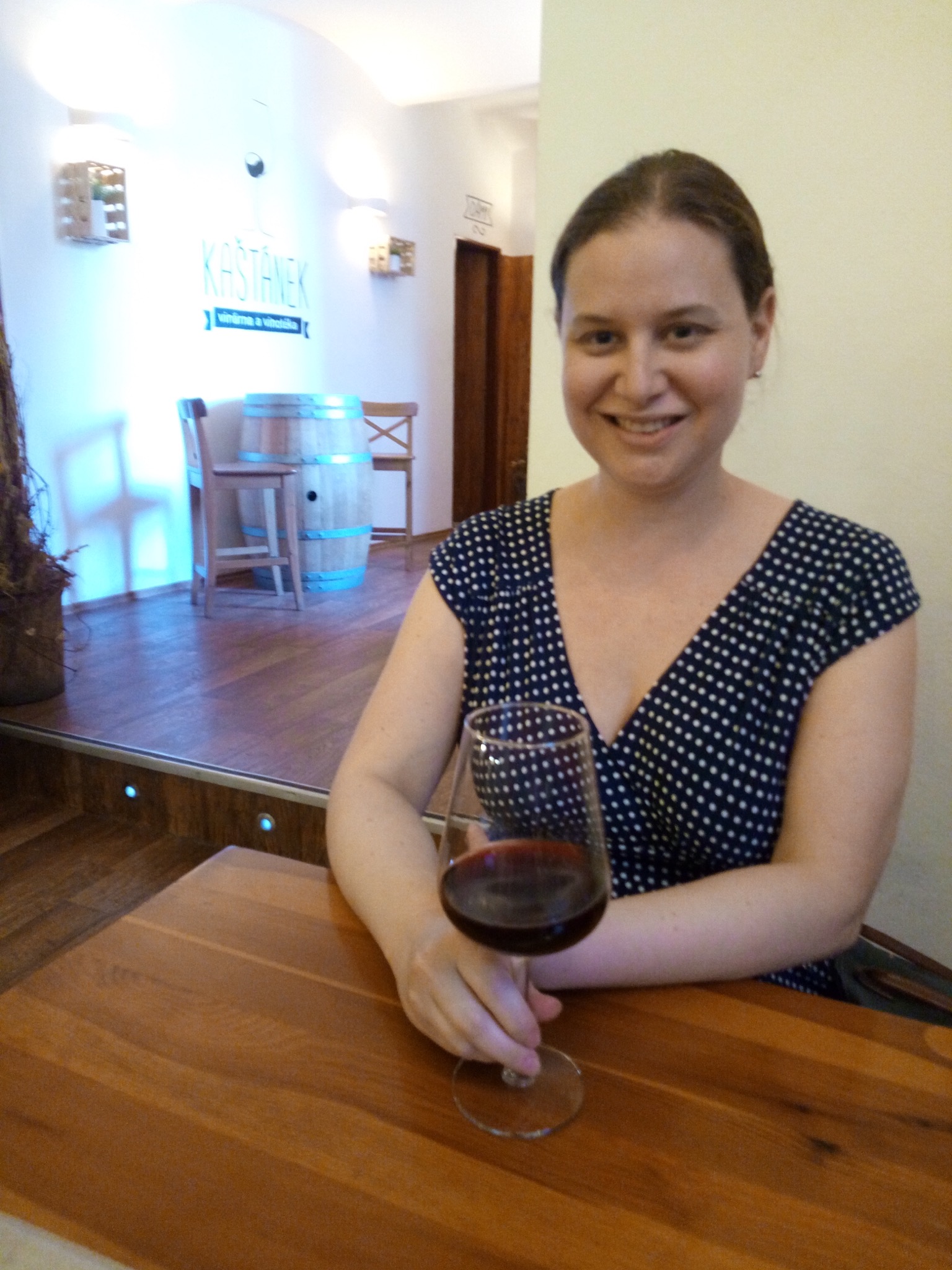 The Black Stuff has been rated the best bar in the Czech Republic due to its inviting environment and ridiculous selection of whiskey. Of course we had to go!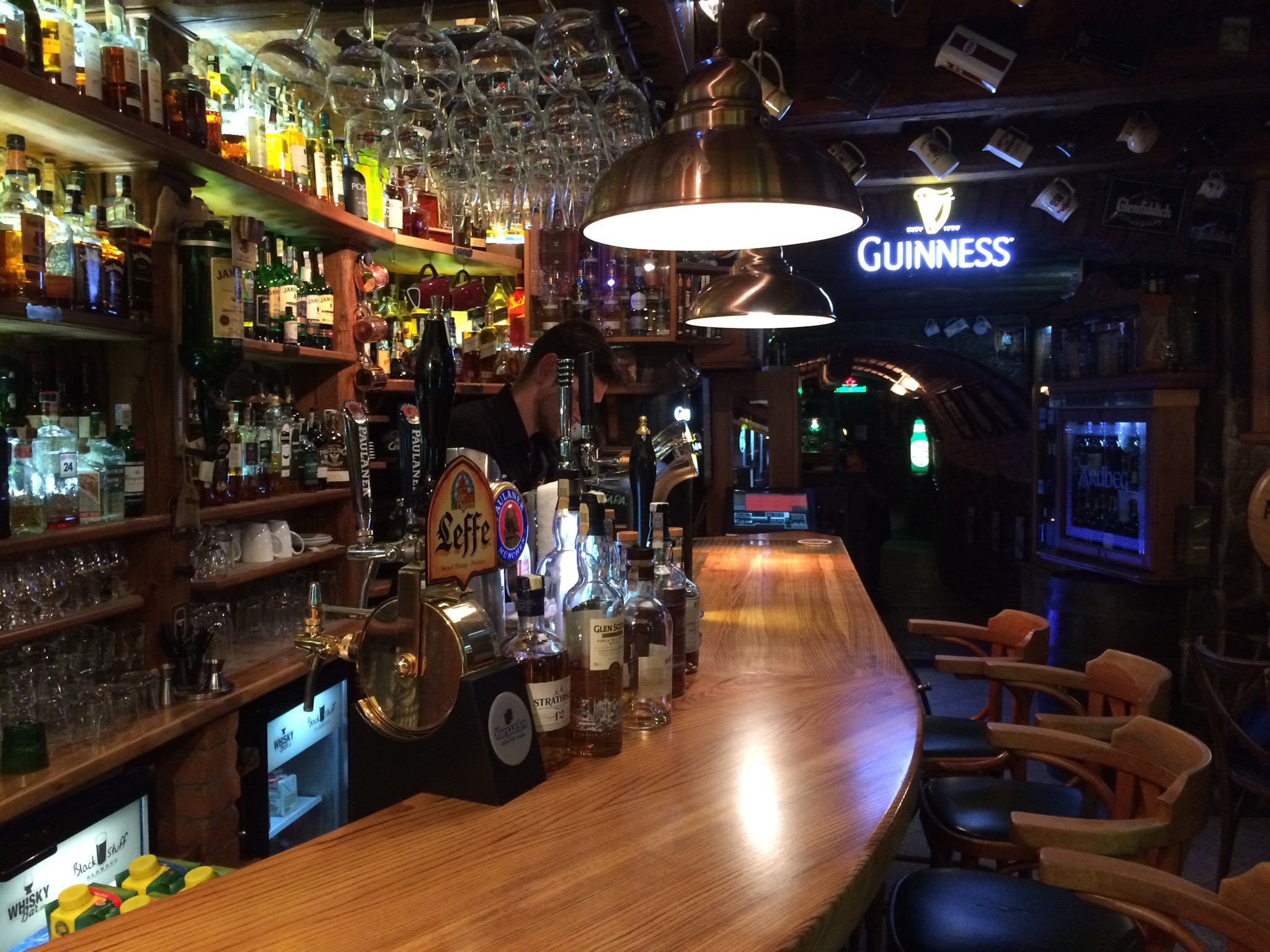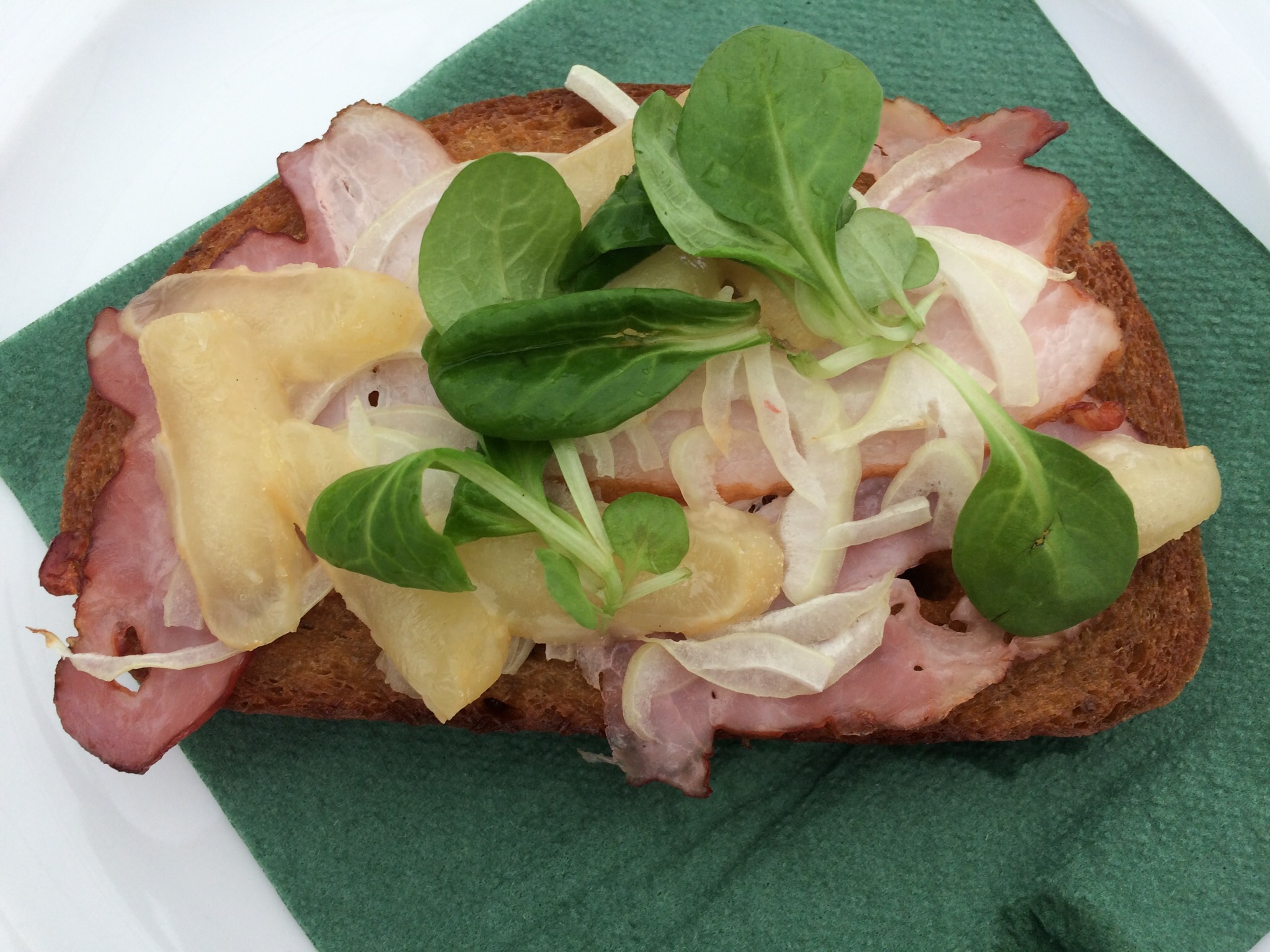 Like this post? Pin it!