And here we are at the end. 13 months after we set off from our apartment in Brooklyn, we would complete our journey in Mainz, Germany. It may seem an odd place to end. After all, Mainz isn't the most popular destination in Germany. But we came up with the idea when we left Cologne in the middle of our trip. Some slow planning had put us on the slow train to Frankfurt Airport. On that train ride we were wowed by the views of the towns along the Rhine River. So we made a plan to return and seven months later we were taking the train from Nuremberg back to Mainz and the Rhine River Valley.
Why visit Mainz, Germany
Mainz is often overlooked as a tourist destination. And we think that's weird given everything the city has to offer. It has a prime location super close to a major international airport (Frankfurt) and right on the banks of the Rhine River. This makes Mainz a great base from which to explore the Rhine River Valley. Its major sights are diverse and offer something for all different types of travelers: historic Roman ruins; stained glass church windows created by the artist Marc Chagall; a museum dedicated to the inventor Johannes Gutenberg. And it has some of the best wine in the country! But of course, maybe we enjoyed our time in Mainz so much precisely because it isn't so popular. After being surrounded by other tourists in Nuremberg, we were happy to end our trip in a much more relaxed, real seeming city like Mainz.
Walking through the Mainz Altstadt
We're going to be straight with you: we didn't actually do or see most of the above-listed activities in Mainz. Being that this was the last stop on our 13-month adventure, our time there was bittersweet. We weren't in the mood to go see any big sights or museums. We did however walk through almost every inch of the Mainz Altstadt (the loveliest place in the city), admiring the architecture and scenery and overall German-ness of the place. Here are some of the highlights.
Mainz Markt
The Markt in Mainz is the big square in the middle of the city. On one side, there are buildings painted in different pastel colors with intricate details.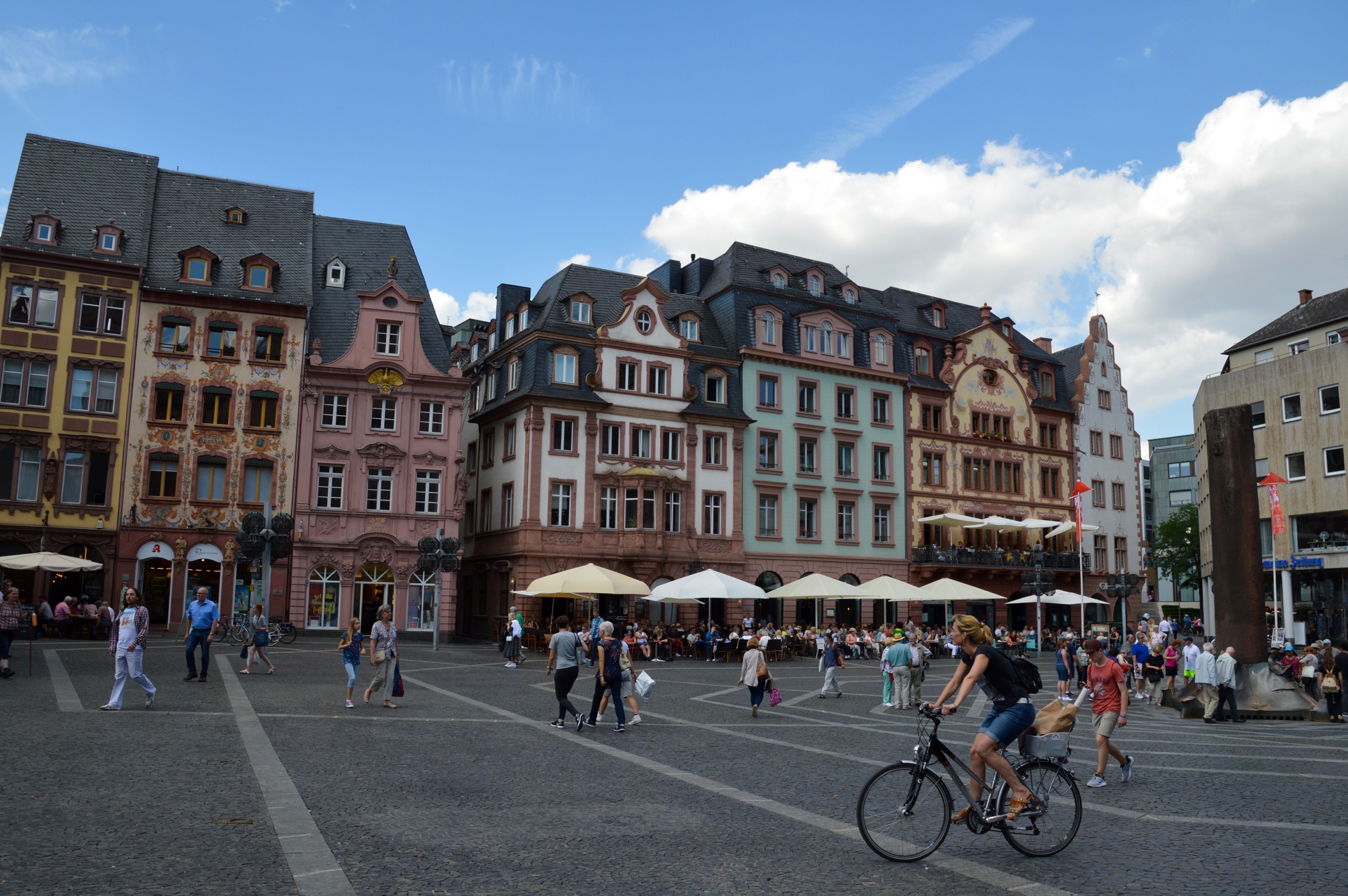 Marktbrunnen
In the middle of the square stands a gorgeous Renaissance era fountain, Marktbrunnen. It's elaborately sculpted and decorated.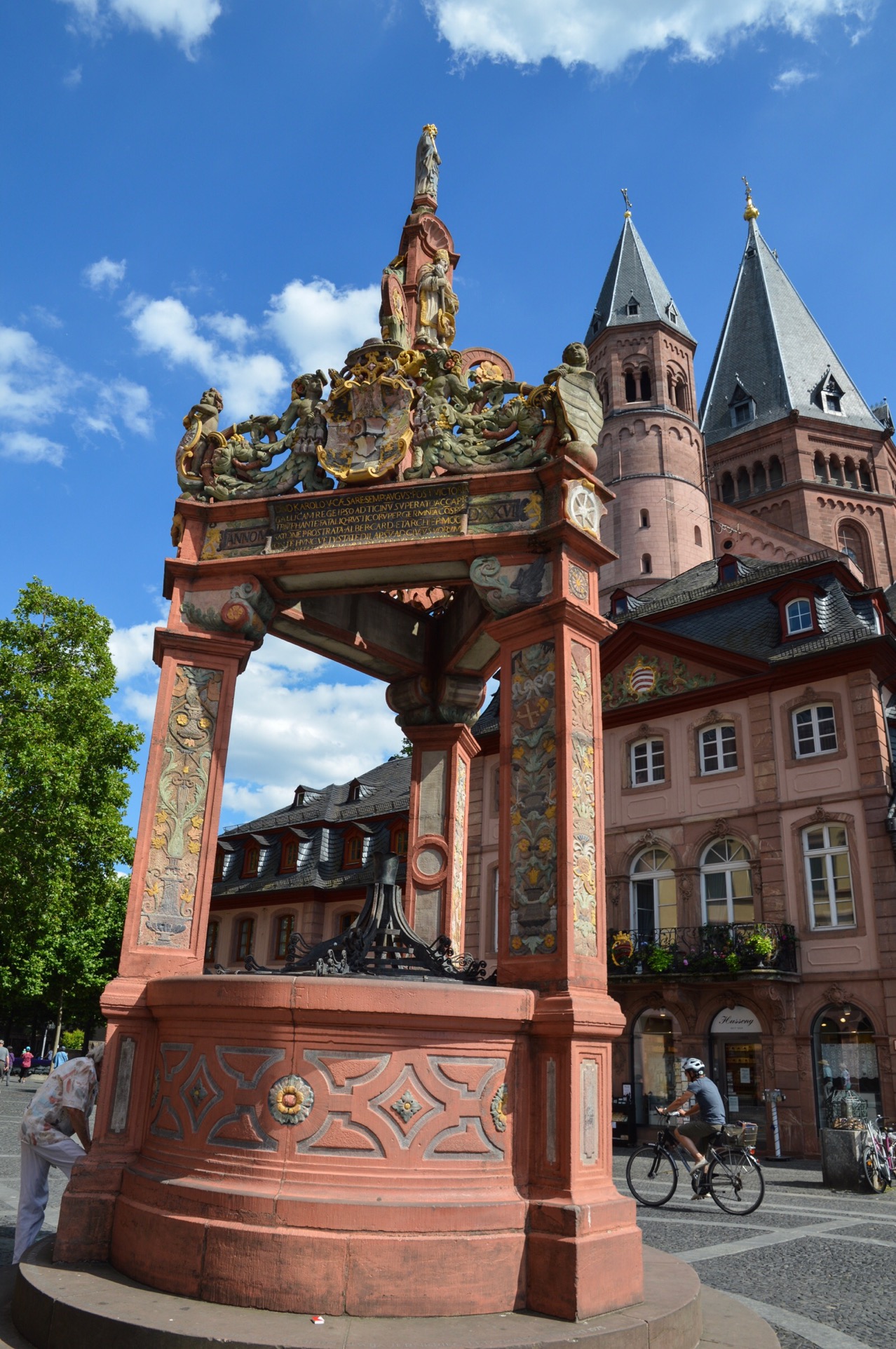 Mainz Cathedral
The imposing Mainz Cathedral is on the other side of the Markt. It has been restored and updated over the years (having been damaged in fires and wars), but its foundations were laid over 1000 years ago!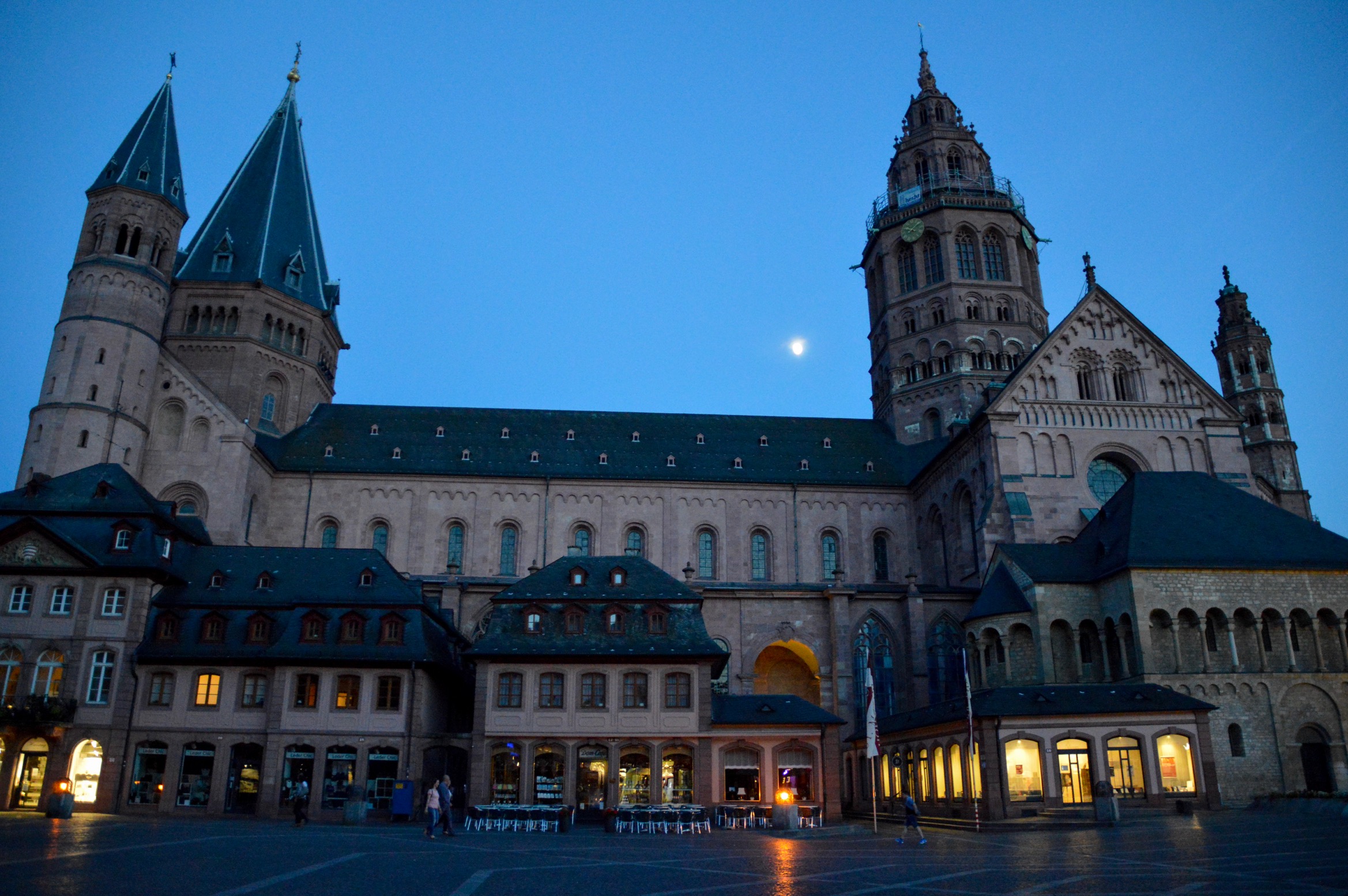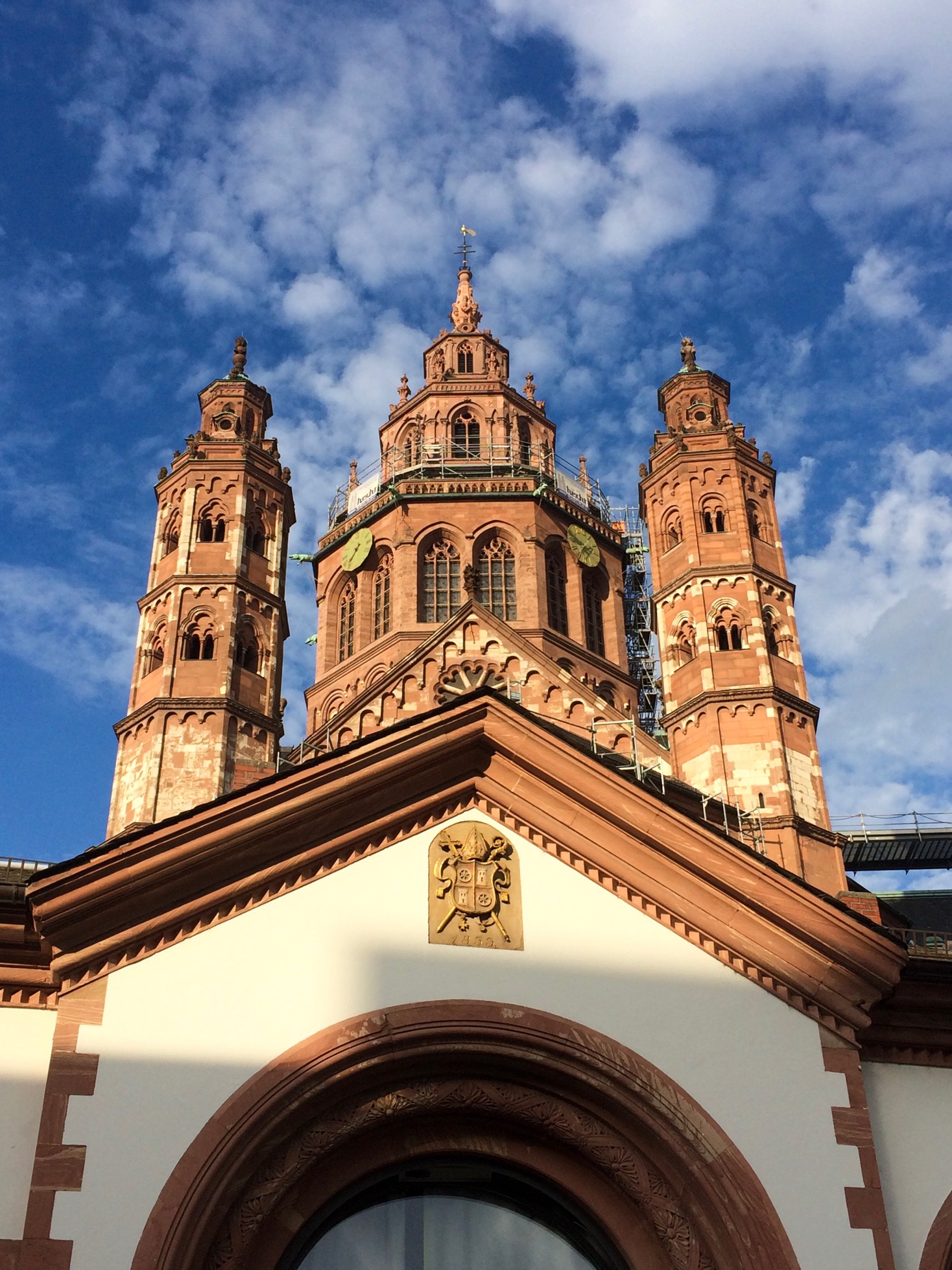 Gutenberg Museum
Nearby, the Gutenberg Museum – where you can learn all about the invention of printing – is housed in another beautiful building, Zum Römischer Kaiser. And right outside is a lovely garden with sculptures of printing letters.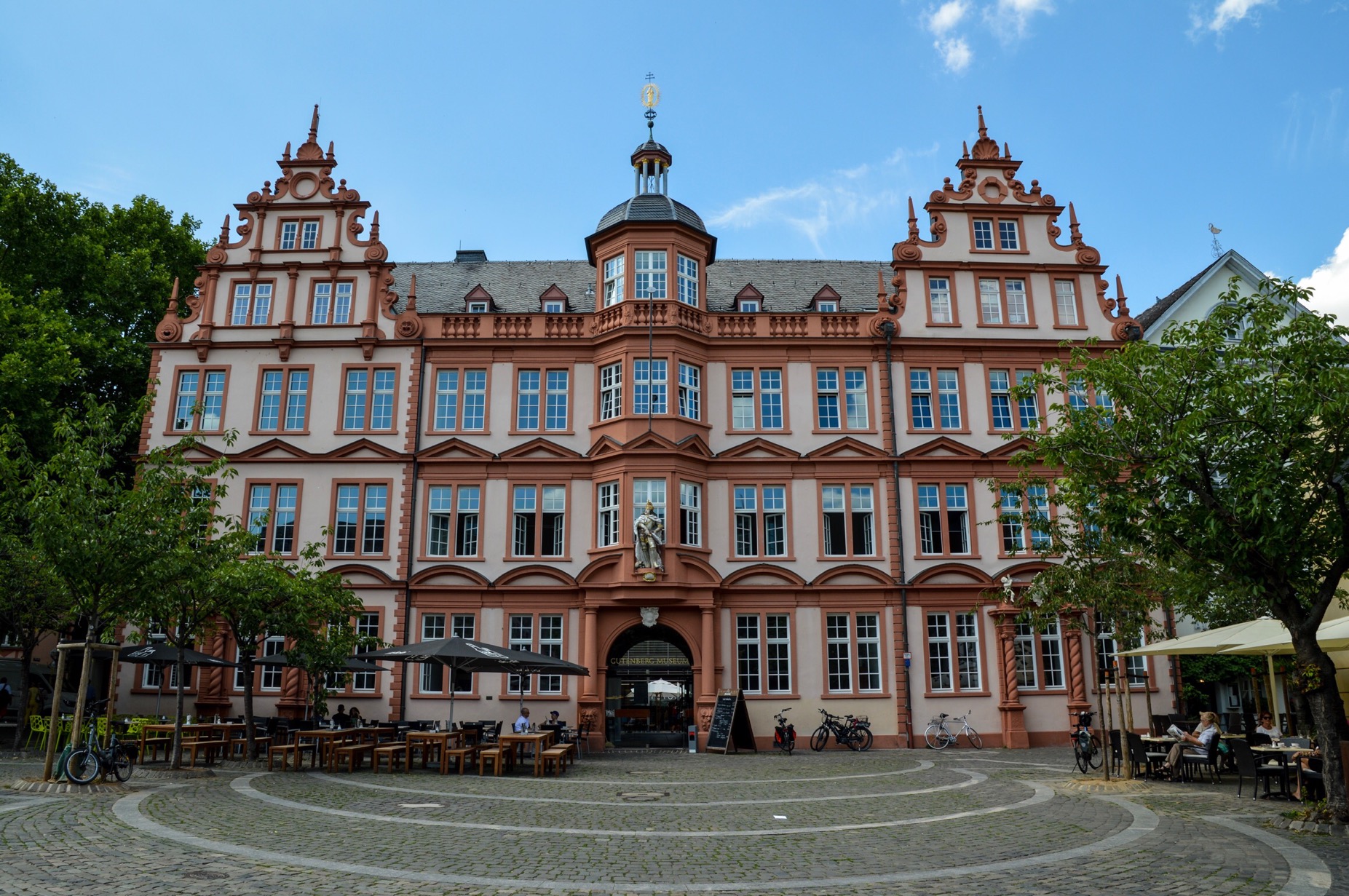 Kirschgarten
The most picturesque section of the Mainz Altstadt is Kirschgarten, a small area where the streets are lined with half-timbered houses.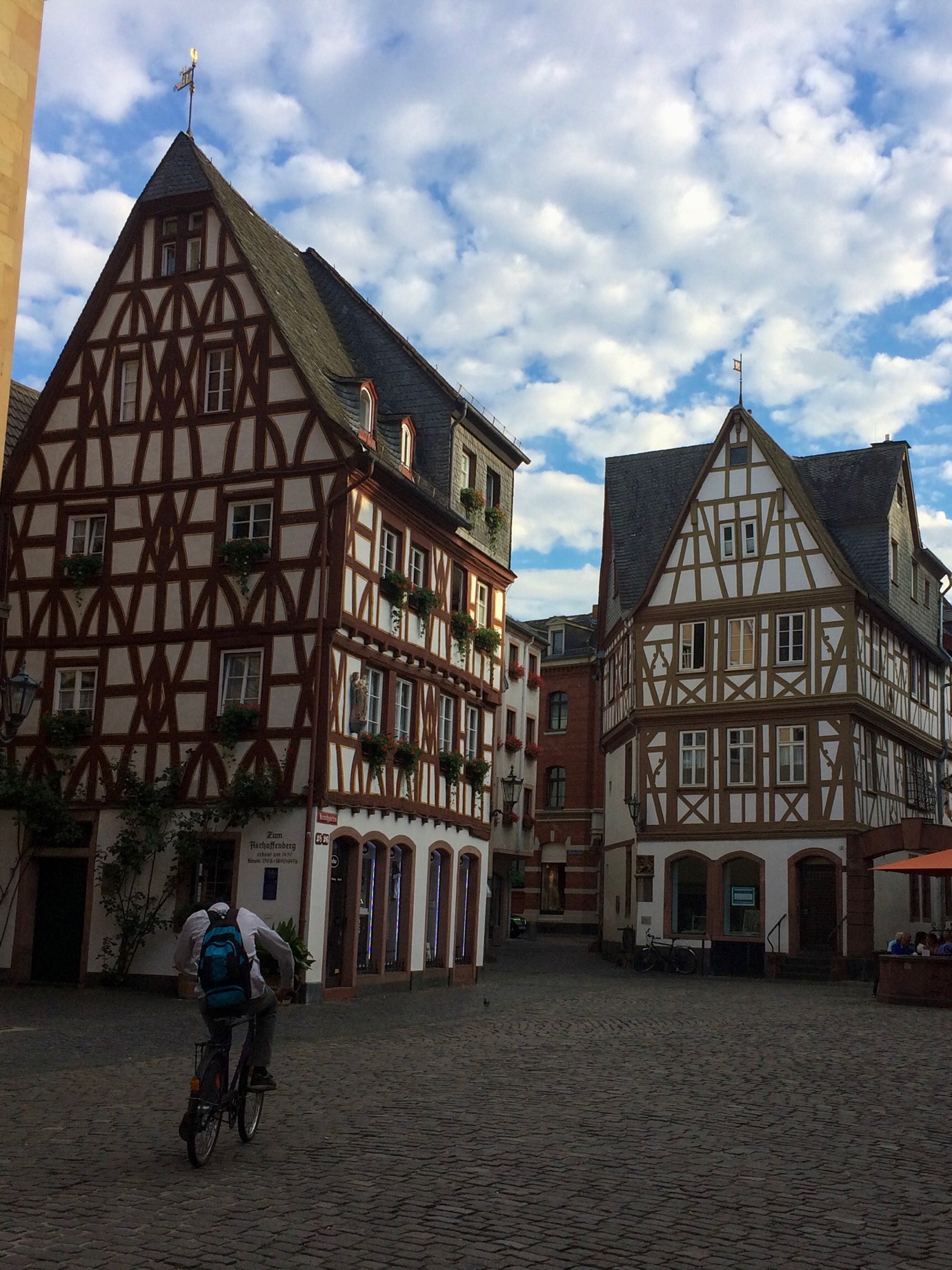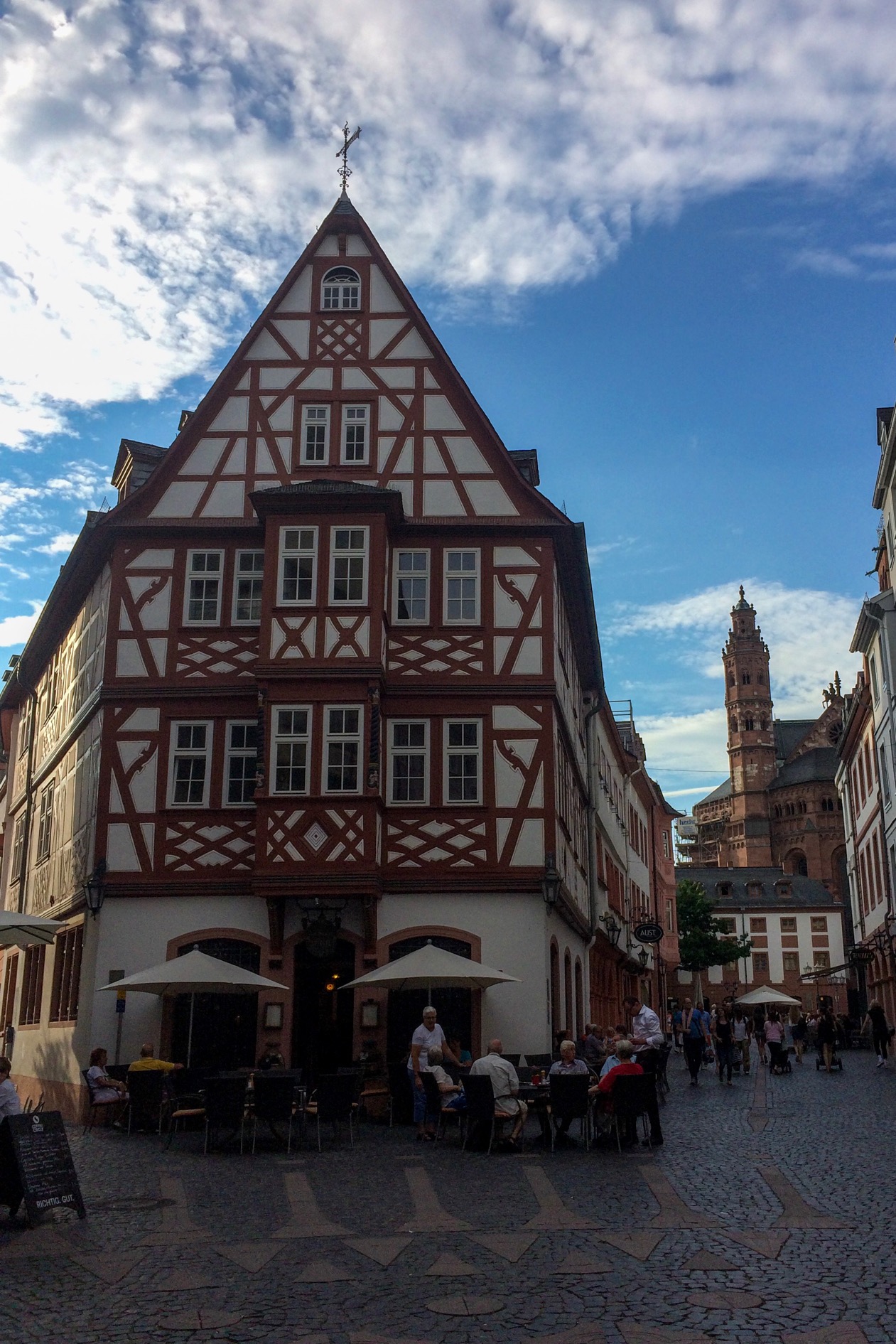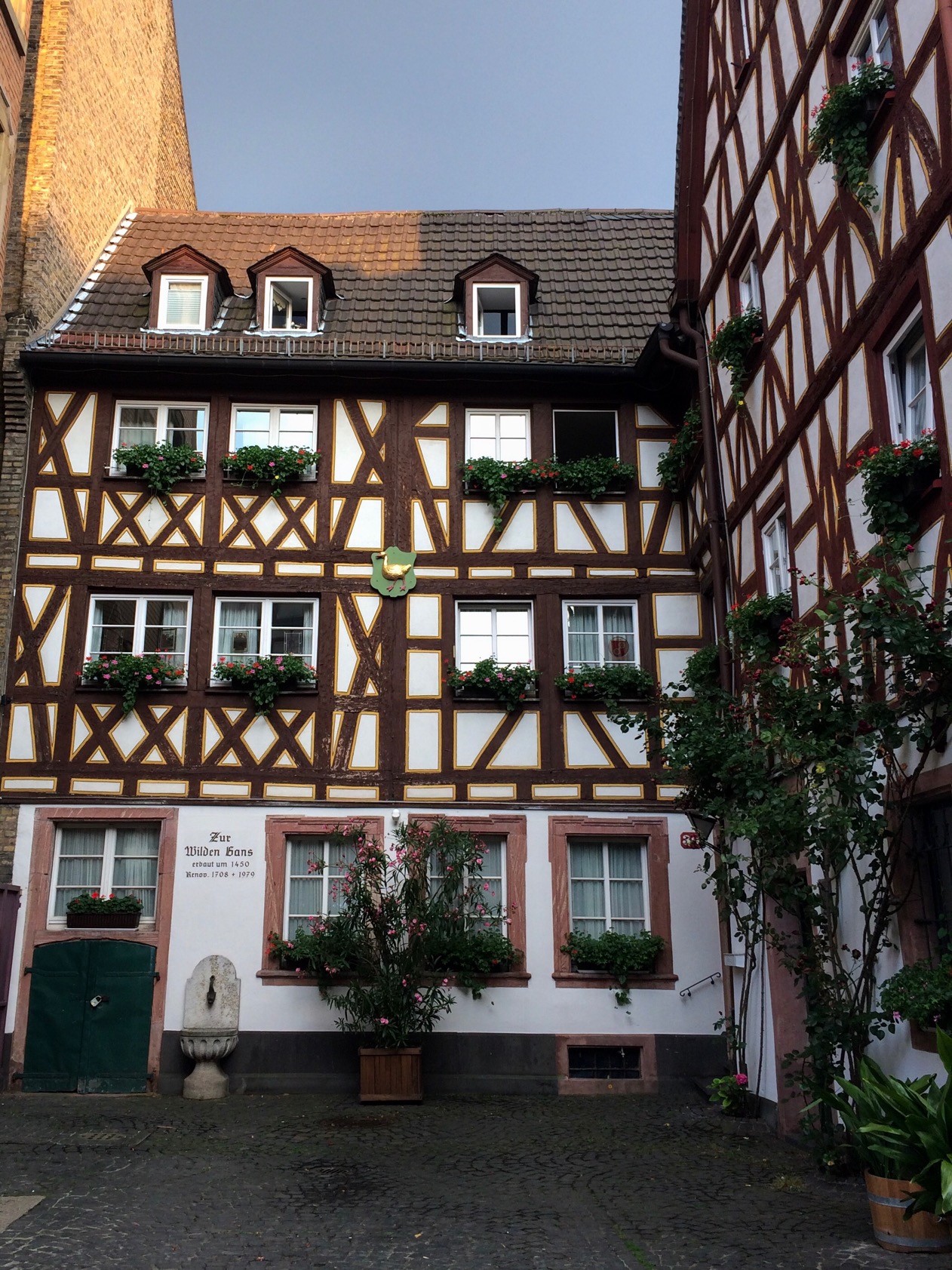 Exploring Mainz beyond the Altstadt
There are a lot of lovely places outside the main Altstadt that are worth exploring. We would definitely recommend a walk along the Rhine. Though the Electoral Palace, which sits right on the water, is best viewed from a Rhine River cruise (more on that below!).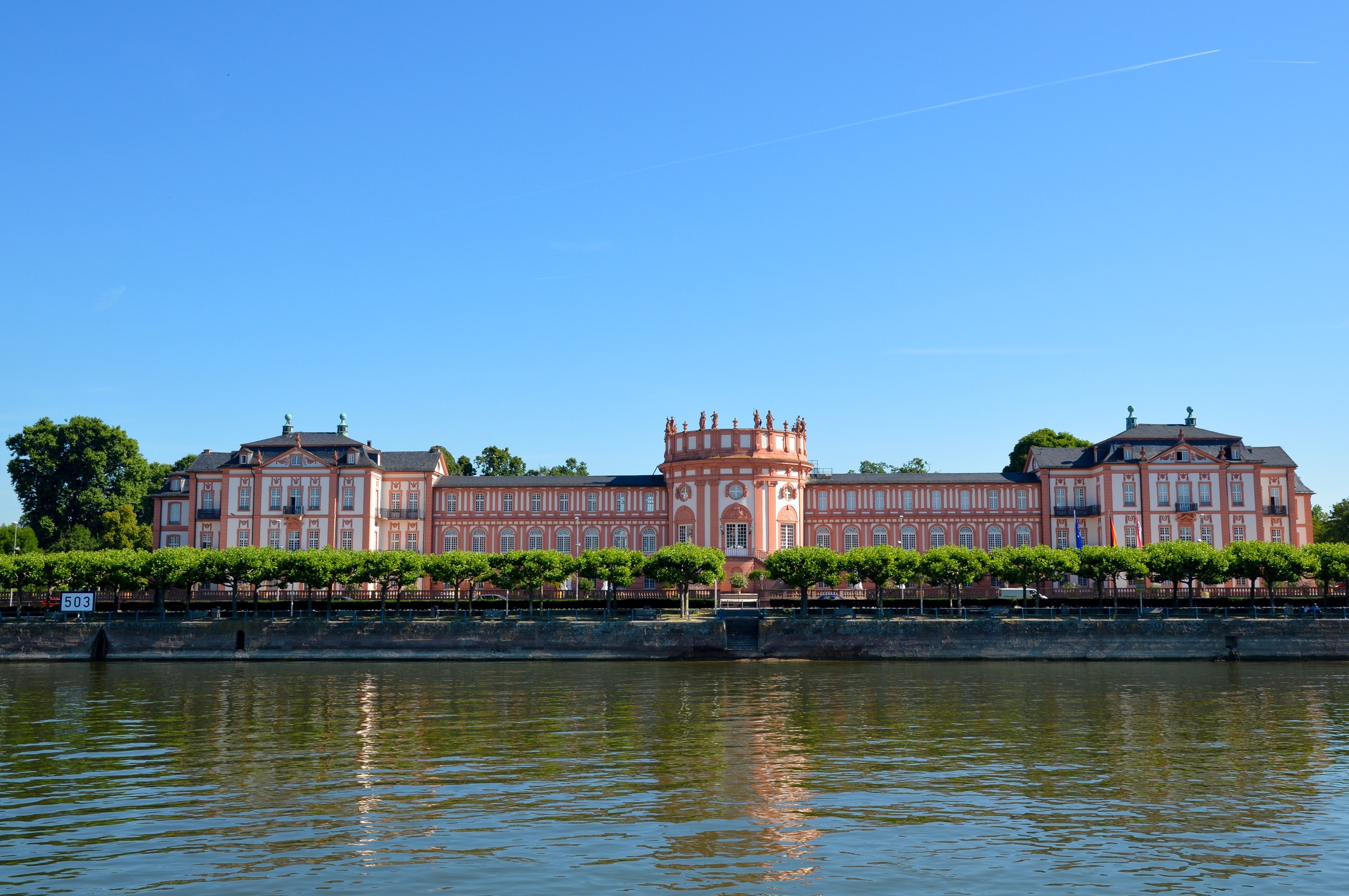 Another striking pink building (and now we're wondering why so many buildings in Mainz are pink!) is St. Peter's Church. Its black domes stand out especially on a fine sunny day.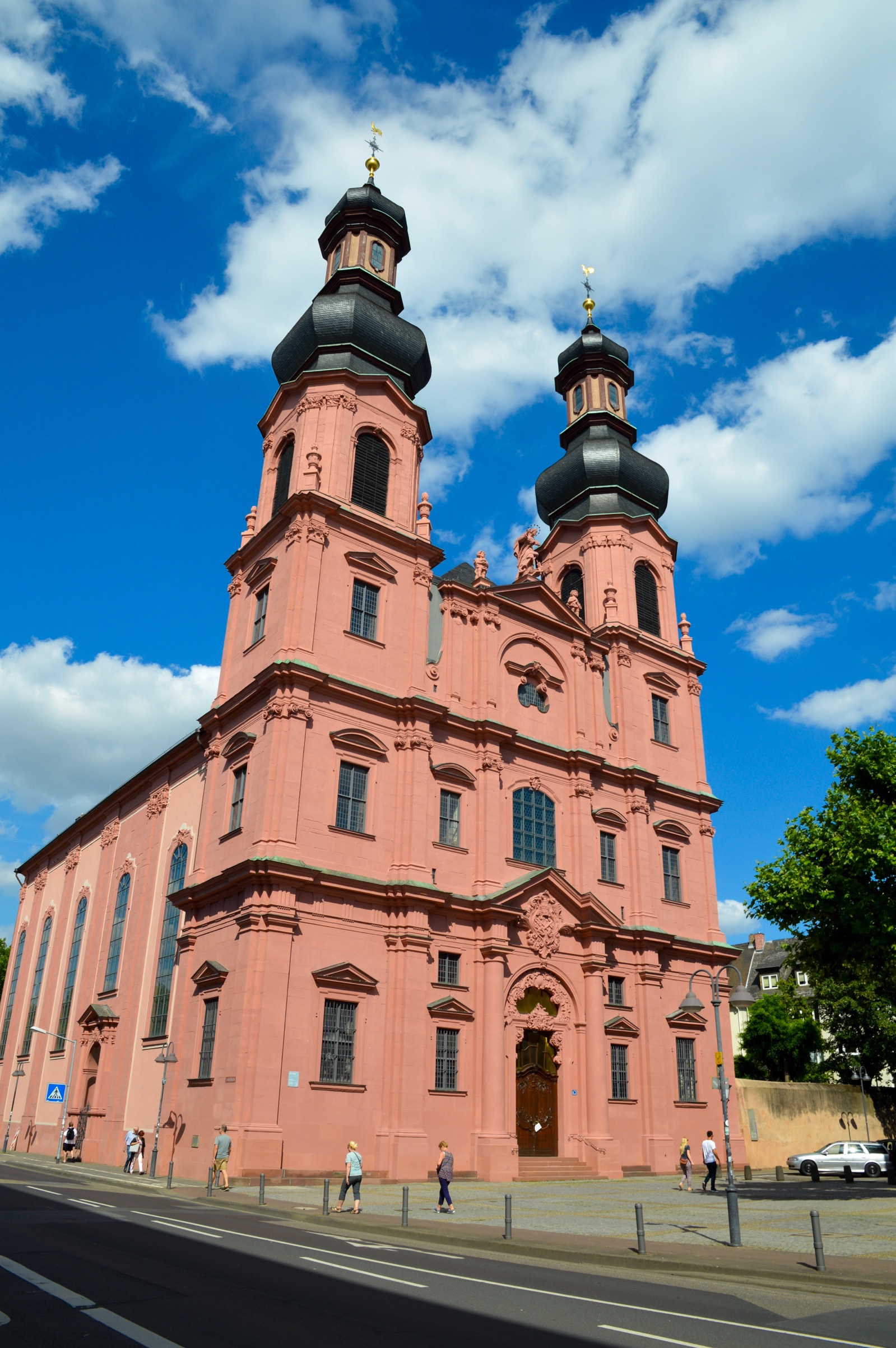 And Christuskirche is at the top of a small park that's nice for a stroll.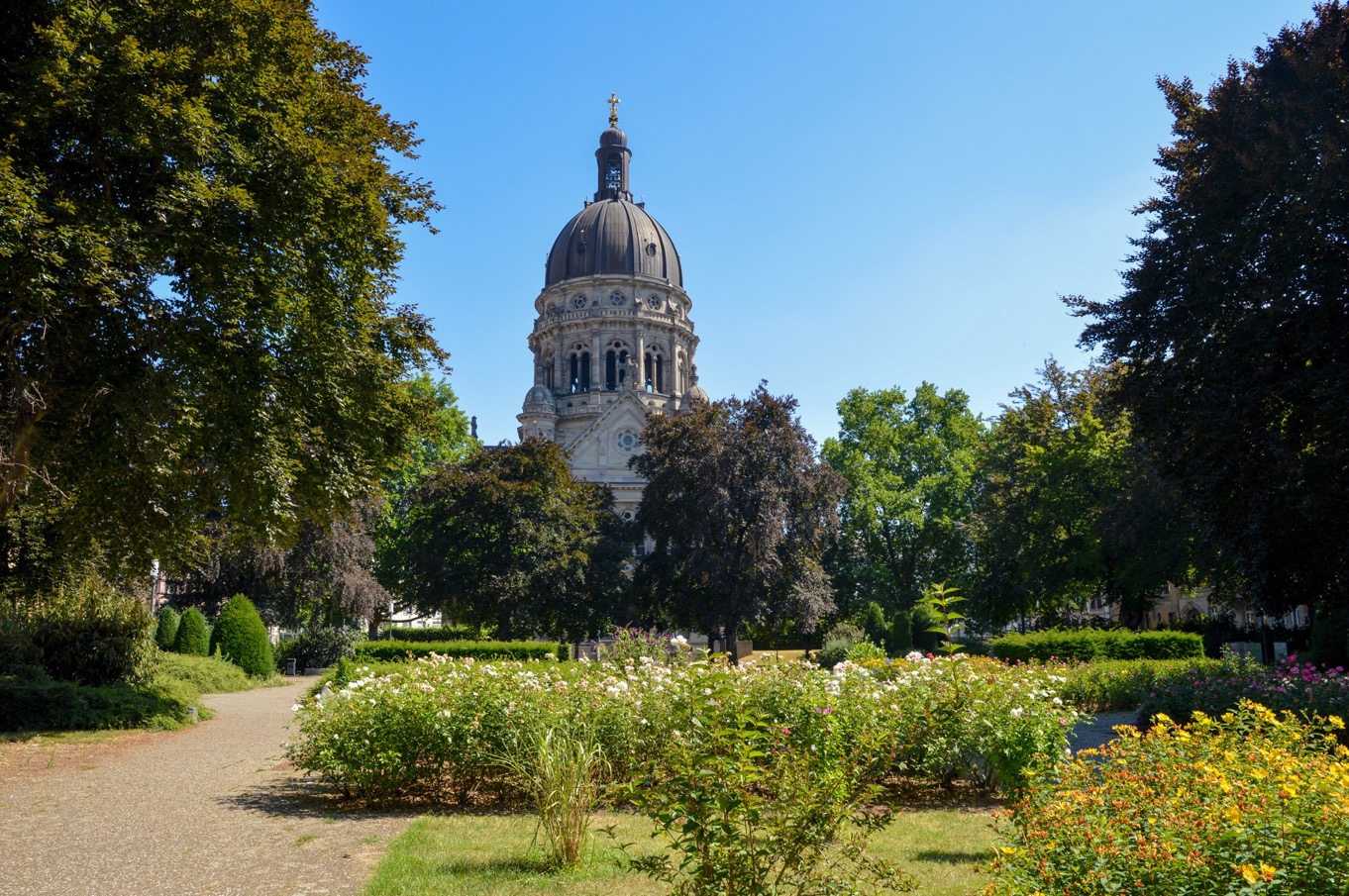 Rhine River Valley cruise
We did do one major activity in Mainz: a Rhine River Valley cruise. It was a wonderful way to spend a sunny summer day. We took the KD Ferry from Mainz to Sankt Goar and then took the train back. You can do a round-trip, but we would have felt really rushed in Sankt Goar. The train is more frequent and cheaper. Castles are the highlight of the cruise. They just pop up on either side of the river throughout pretty much the whole ride. If desired, the ferry will take you all the way from Mainz to Koblenz. And there are a lot of places to get on or off along the way. We chose Sankt Goar based on where it was and how adorable it looked (and it was a good choice!).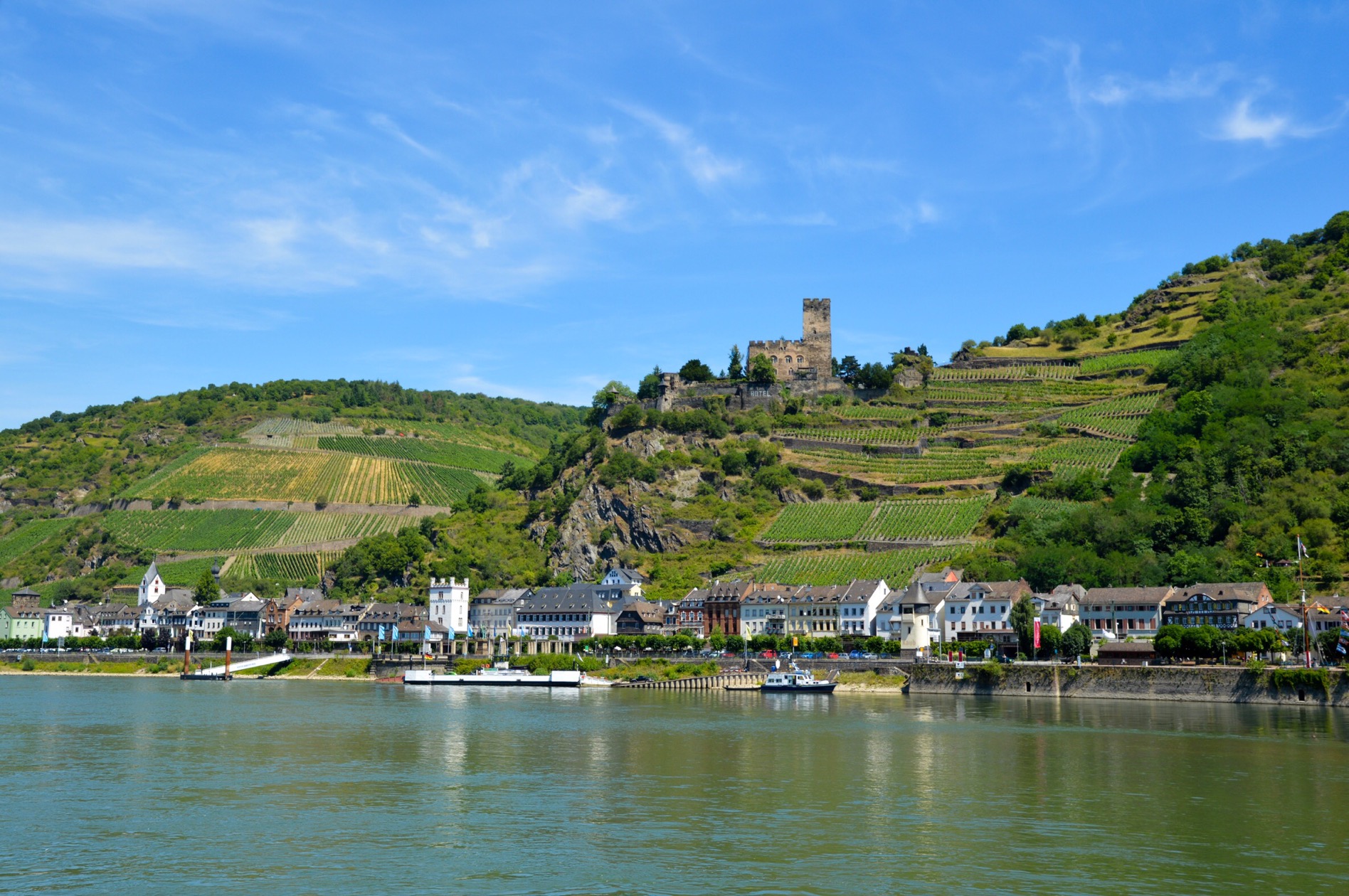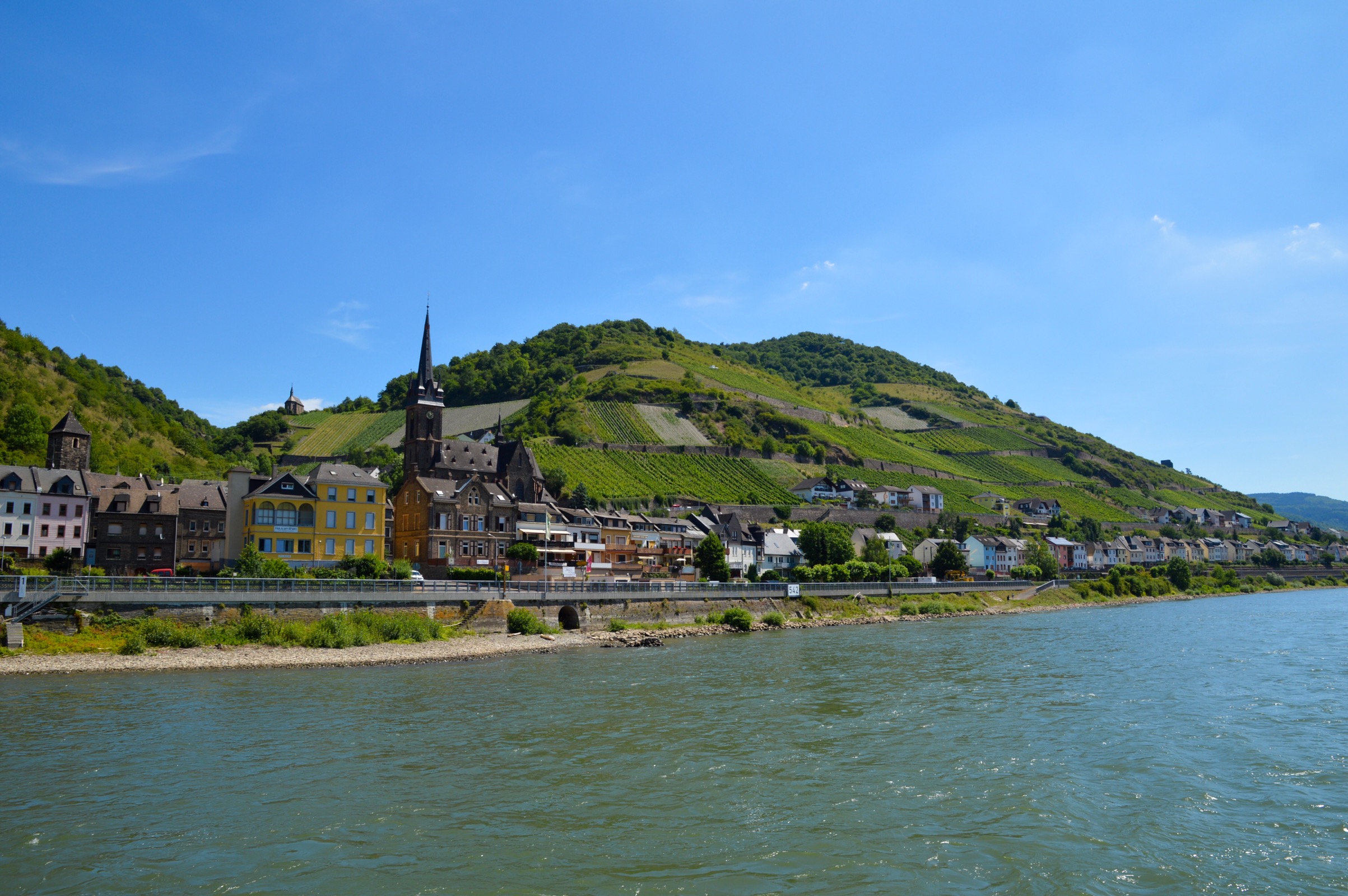 Want to see more pictures of the Rhine River Valley from our ferry cruise? Check them out here!
Eating and drinking in Mainz
There are two special cheeses to eat in Mainz. Handkäs mit Musik and Spundekäs. The latter is a soft cheese spread served with pretzels. We preferred the former, a hard cheese marinated in and served with vinegar, onions, and herbs. That's the "Musik" and you should Google why it's so named. It actually reminded us of the Olomoucké tvarůžky we had in the Czech Republic.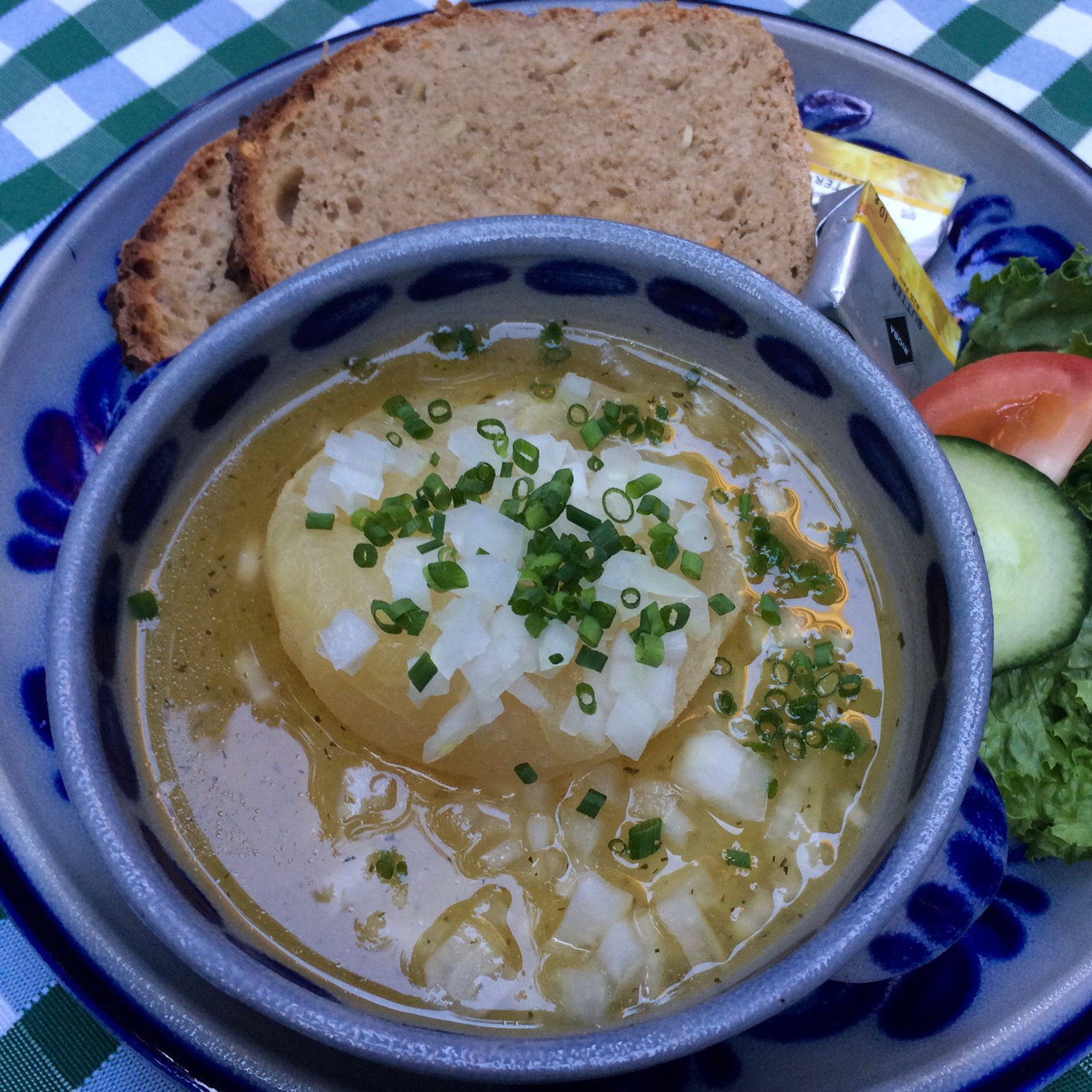 We had two delicious dinners in Mainz, both at small local spots.
The first was at Am Holztor, which is named after the old city gate that stands down the street. It's a little bit outside the touristic center of Mainz, but easily walkable. Along with Handkäs mit Musik, they've got great Schnitzel and wine (Mainz is the largest wine-growing district in Germany). We sat outside on the small terrace at a communal table, alongside a couple massive, but super friendly and cute dogs.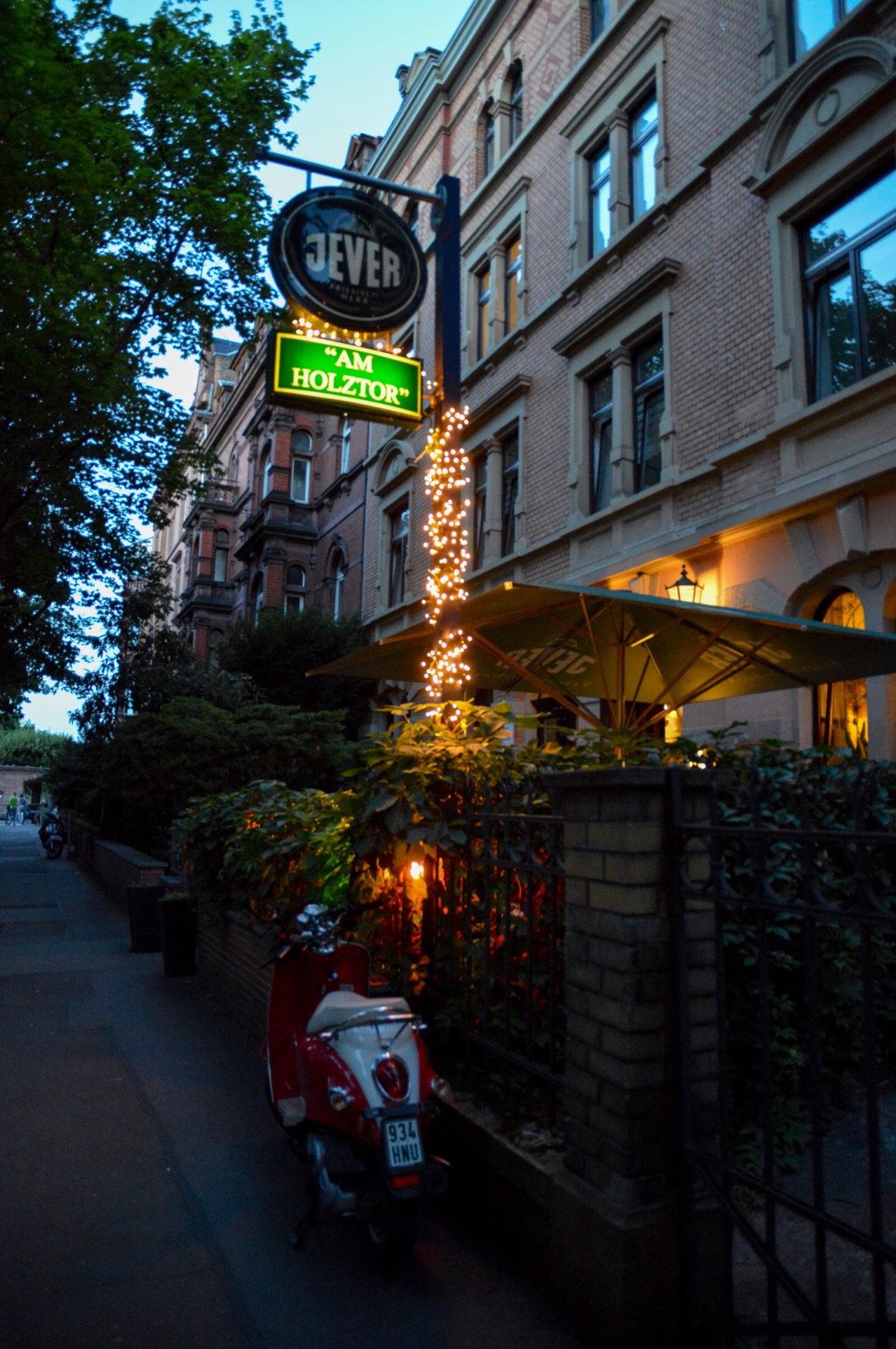 Our second dinner was at Weinstube Hottum. This cozy spot is right in the Alstadt, down a super picturesque cobblestone street. We again sat at a communal table, this time with a couple from the Netherlands (amazingly, Rotterdam!). And again, we enjoyed a starter of Handkäs mit Musik.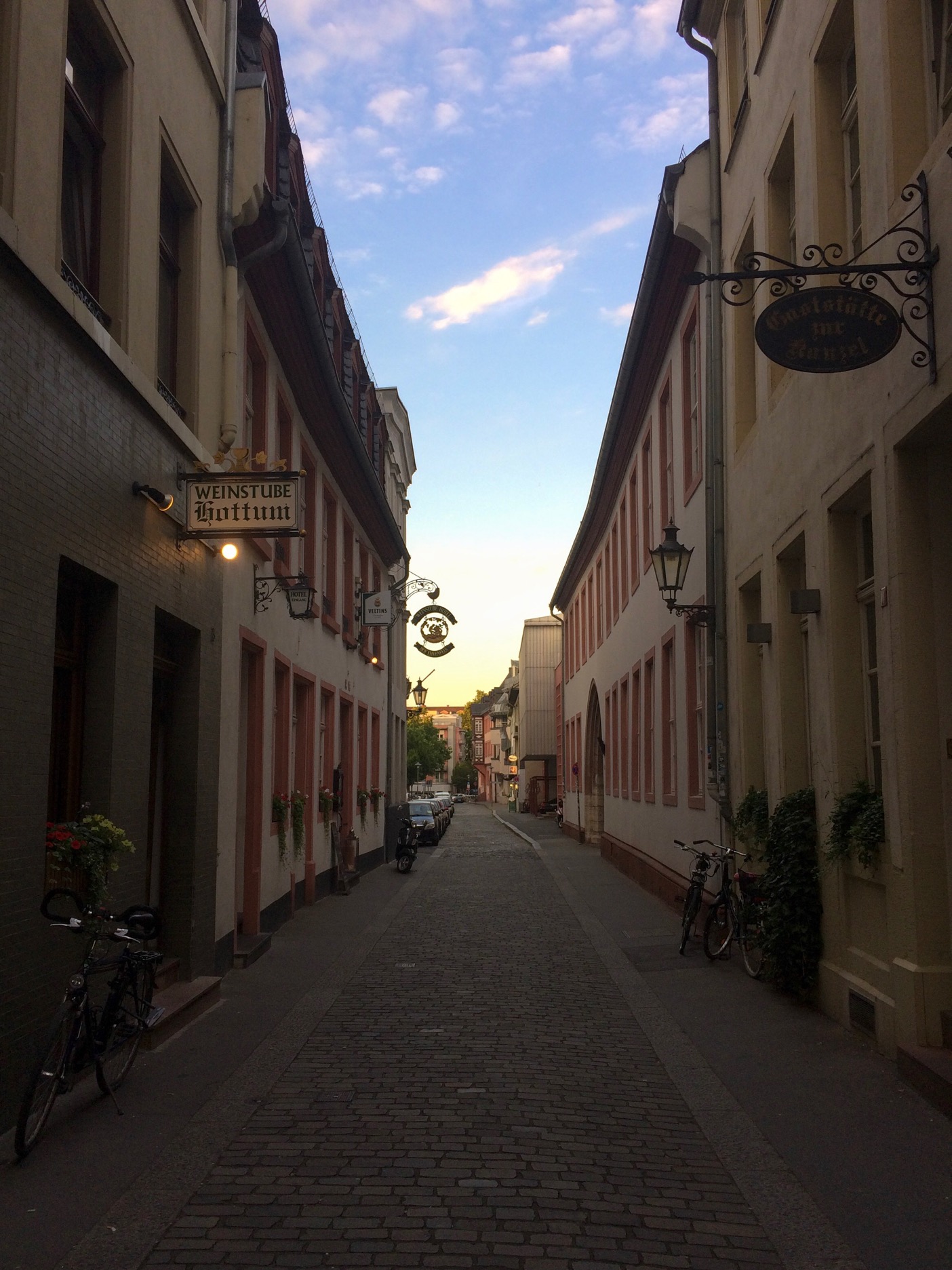 Our last night (our last, sad night), we checked out the local micro-brewery, Eisgrub Bräu. The beer (both light and dark varieties) was great. For food, well, we'd recommend you stick to our other two recommendations. Still, it was a good way to end.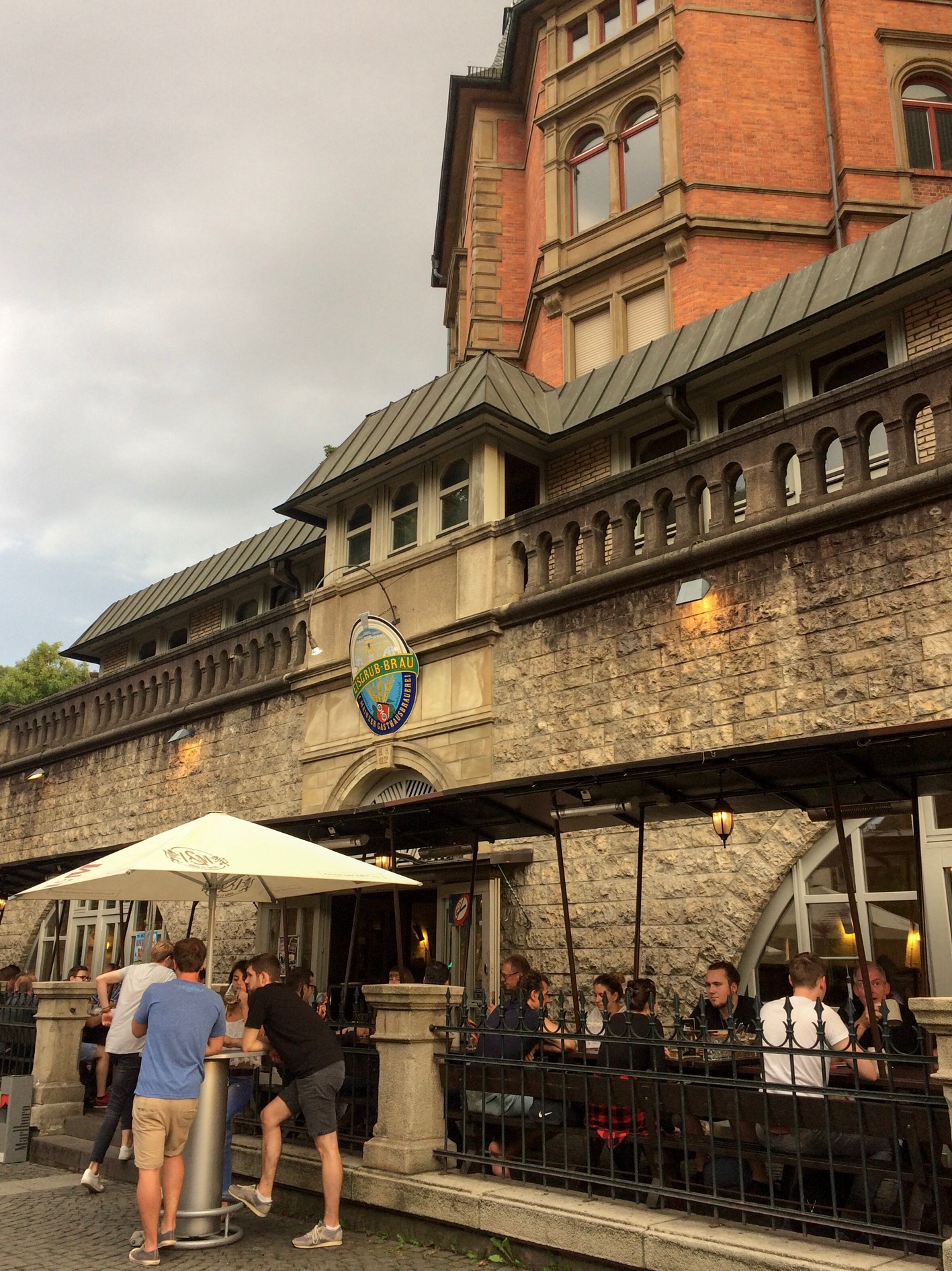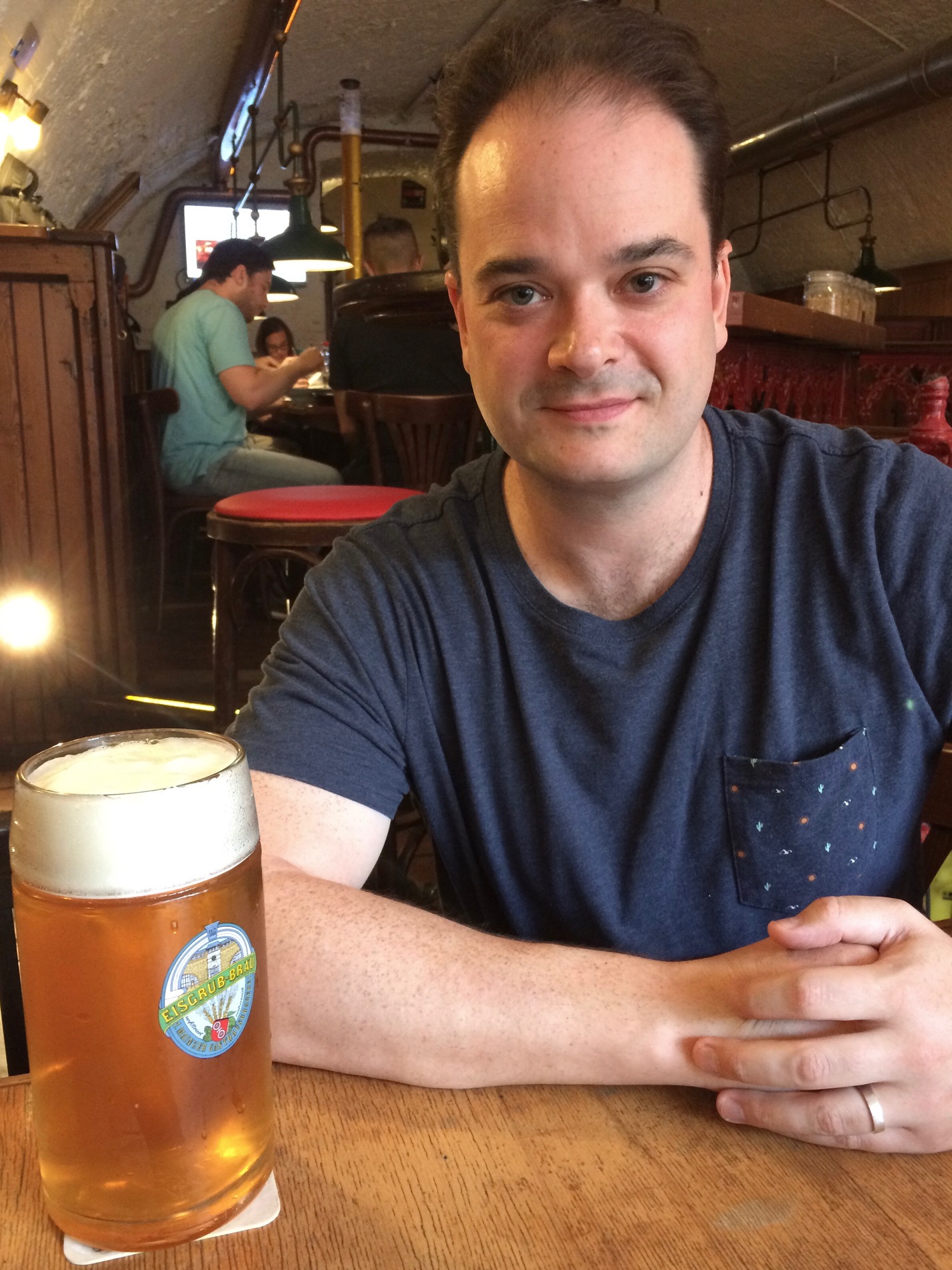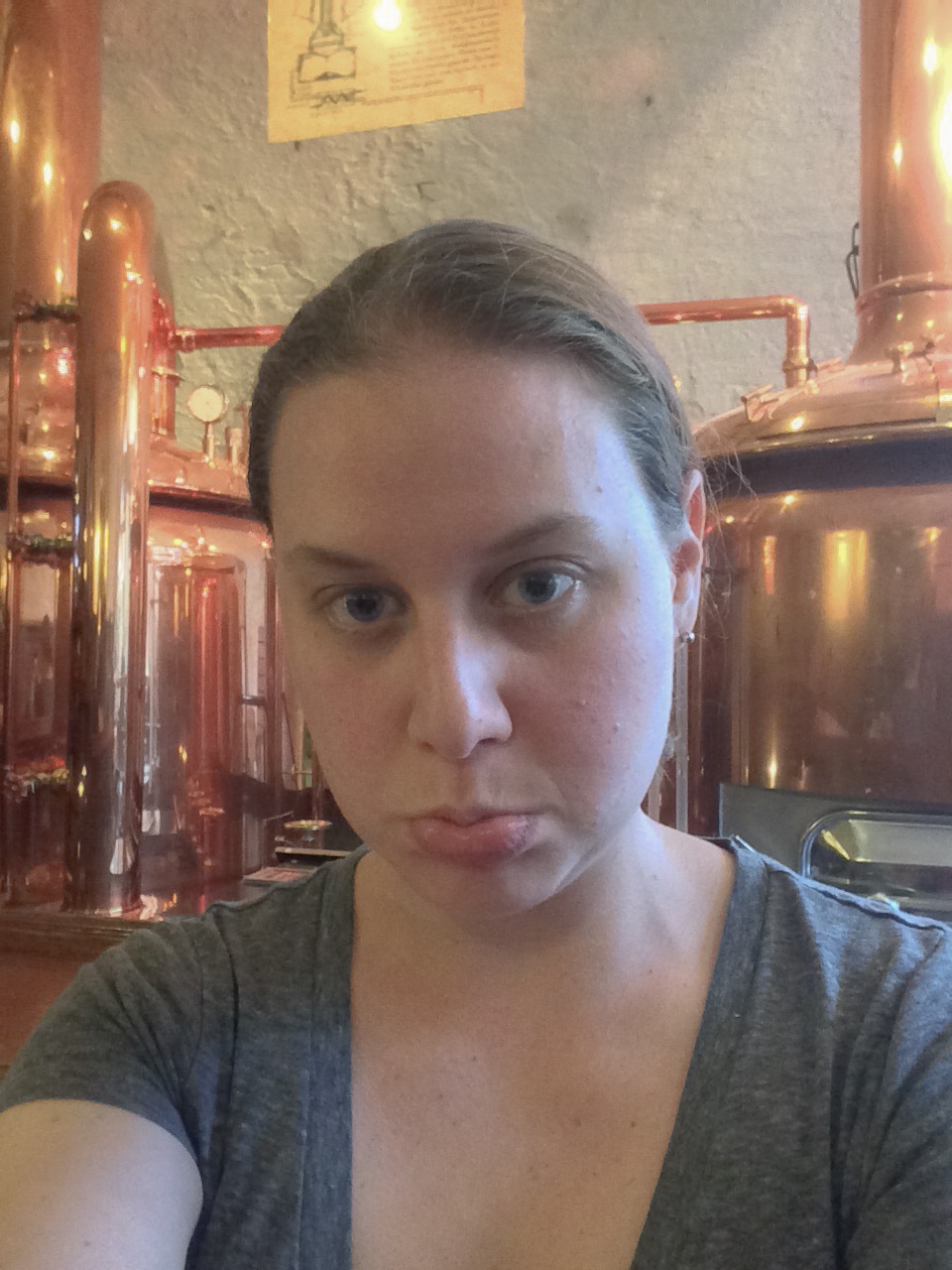 So that was it. We can't believe we're (finally!) done writing about all the places we visited on this long journey. And only seven months later! Of course, we still have more to share from planning to tips to wrap-ups, so stay tuned…
Like this post? Pin it!