Last Updated on 8th January 2019 by Sarah and Justin
When we hung out with Dr. Inoue in Tokyo he recommended we go to Dotonburi Street in Osaka (where he lives). He said locals refer to it as the place you can "eat and die." Of course we always follow a doctor's orders!
The whole neighborhood around Dotonburi Street, starting at Namba Station, is nuts. People everywhere. Shops everywhere. Lit up signs everywhere. We had a super fun night wandering aroud, people watching and, yes, eating.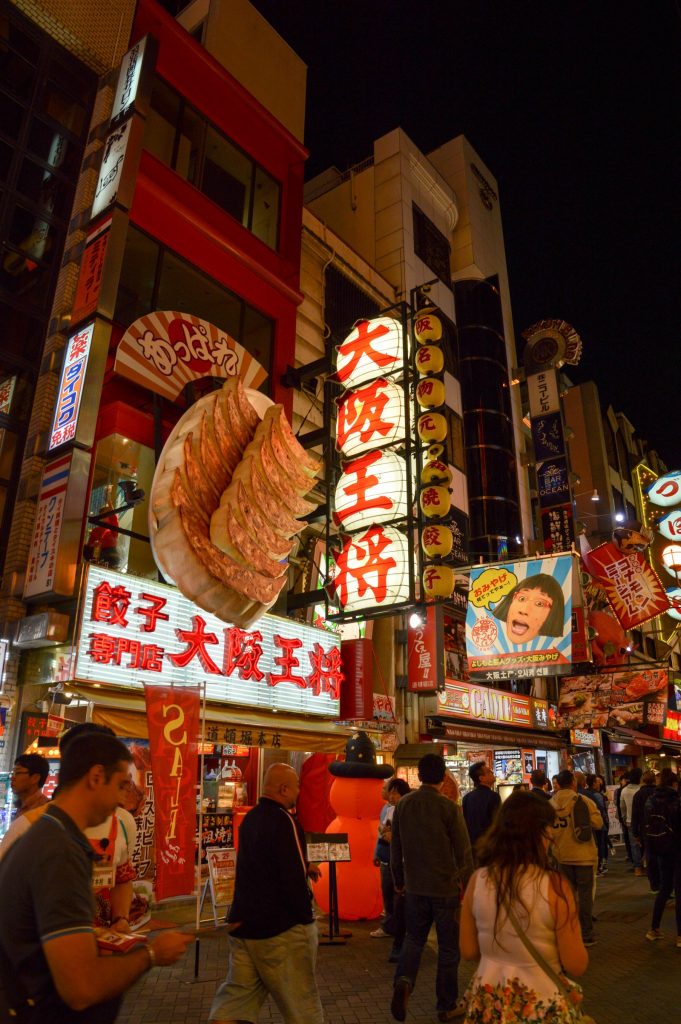 The gyoza at the place under the enormous gyoza sign were super cheap and super delicious. Crispy on one side and barely cooked on the other.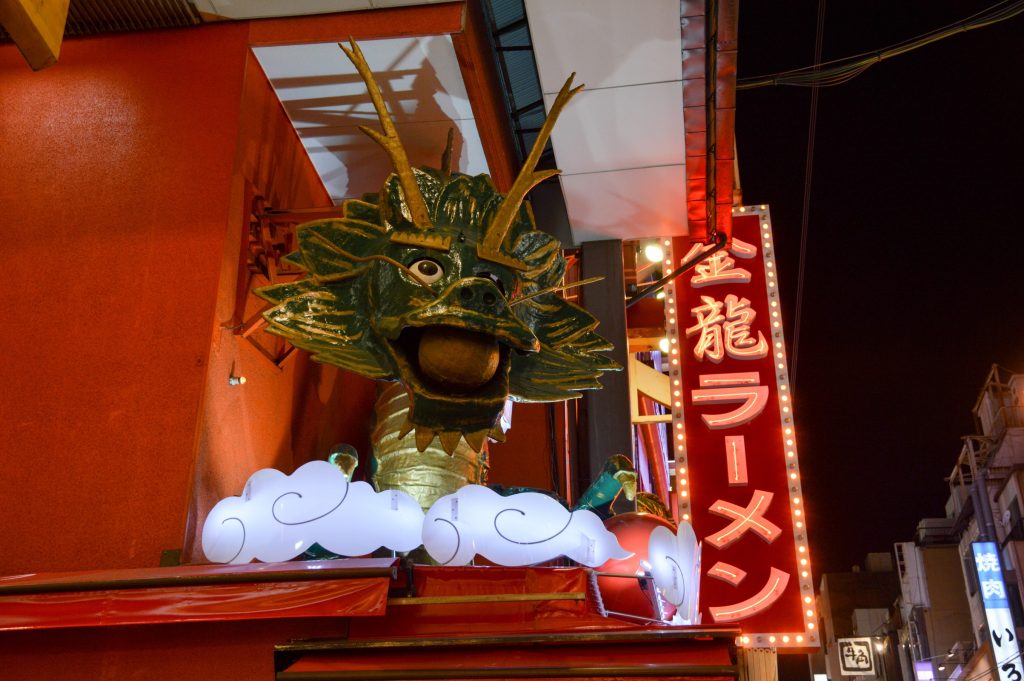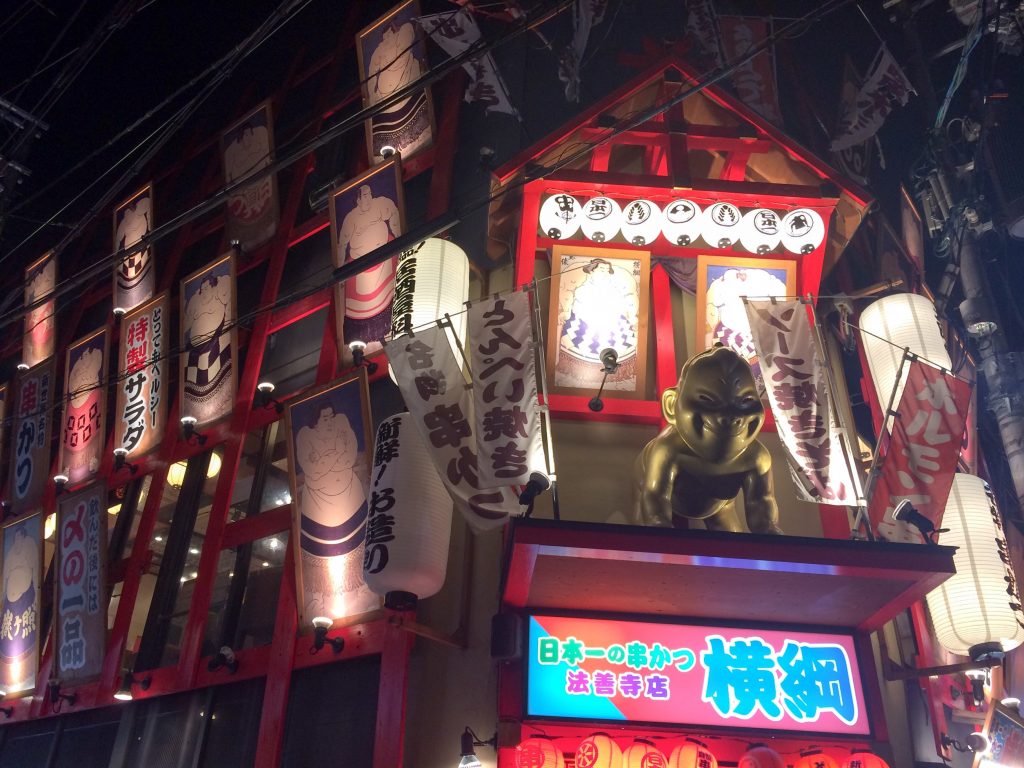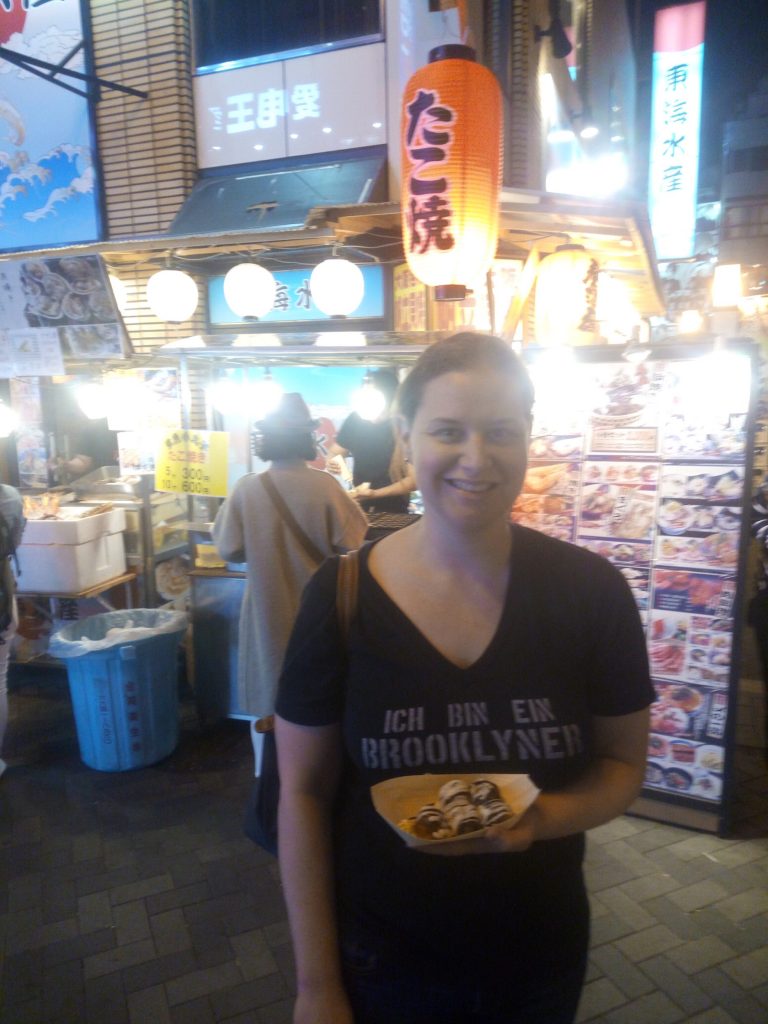 Sarah enjoyed trying the takoyaki, which are sort of like small pancake balls filled with octopus and smothered in a deliciously sweet and tangy sauce.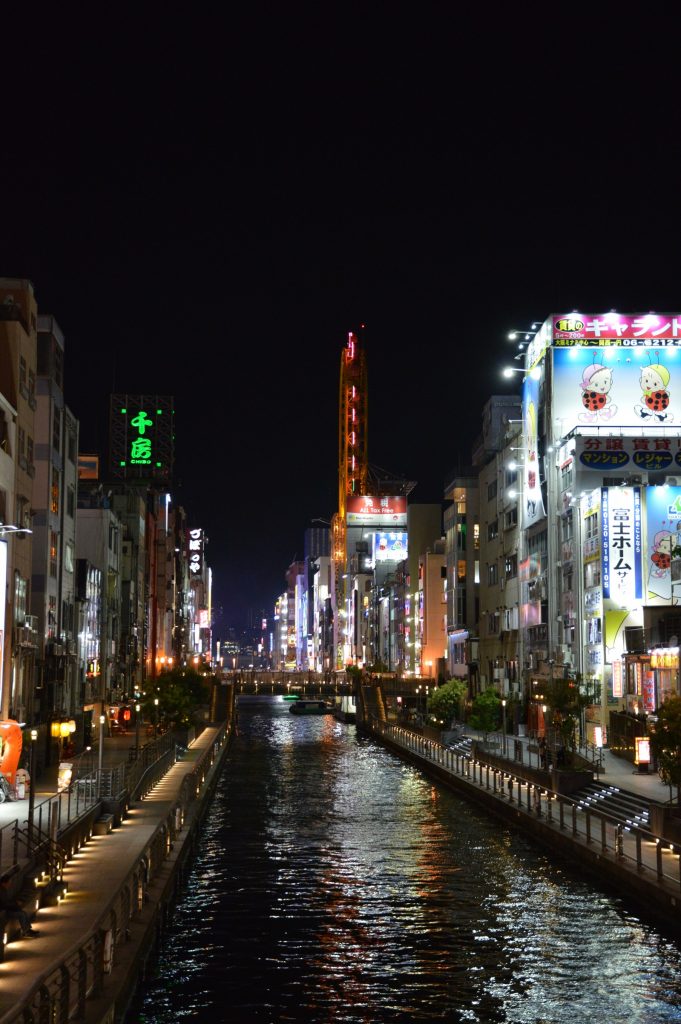 This sign is famous and popular with selfie-takers. Not exactly sure why. No one is running marathons on Dotonburi Street. 
Pin it!