Last Updated on 21st February 2019 by Sarah and Justin
We flew from Bangkok to Germany because (1) we wanted to go home for the holidays, (2) we wanted to enjoy the German Christmas Market season for longer than we had in the past, and (3) we found an an award flight that let us do both. (For those of you who don't know, Justin is pretty good at finding tricky routings.) So to kick off December, we flew from Bangkok to Frankfurt and then took the train to Düsseldorf. And our friends met us there!
Düsseldorf is a great German city. Even though it's on the smaller side, there's a lot to do and see in Düsseldorf – especially during winter when the Christmas Markets are open!
Here are 10 things to do in Düsseldorf
1. Go to Christmas Markets
You of course need to visit during Christmas Market season to do this. Düsseldorf has several Christmas Markets, and we quite like all of them. The main ones are located in the Altstadt (Old Town) and are walking distance from each other so you can easily taste all the different varieties of Glühwein (the best winter drink hands-down) on offer.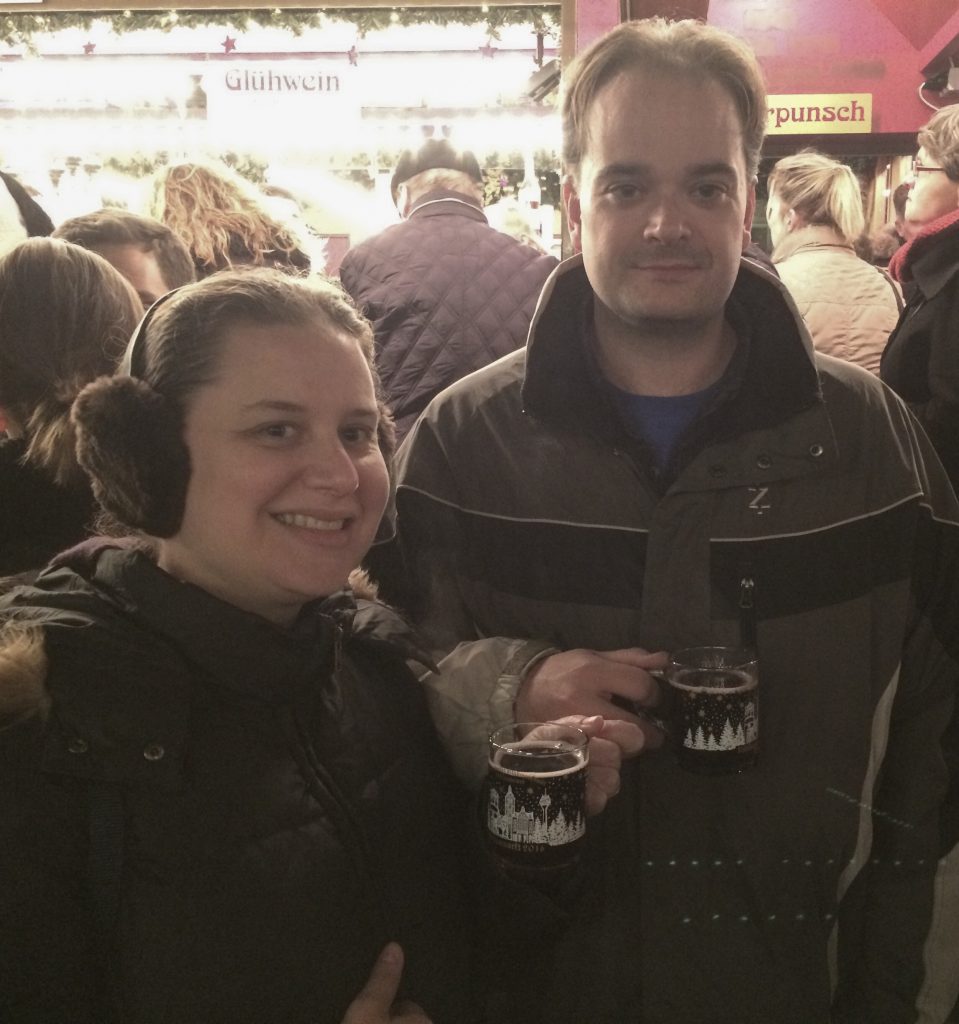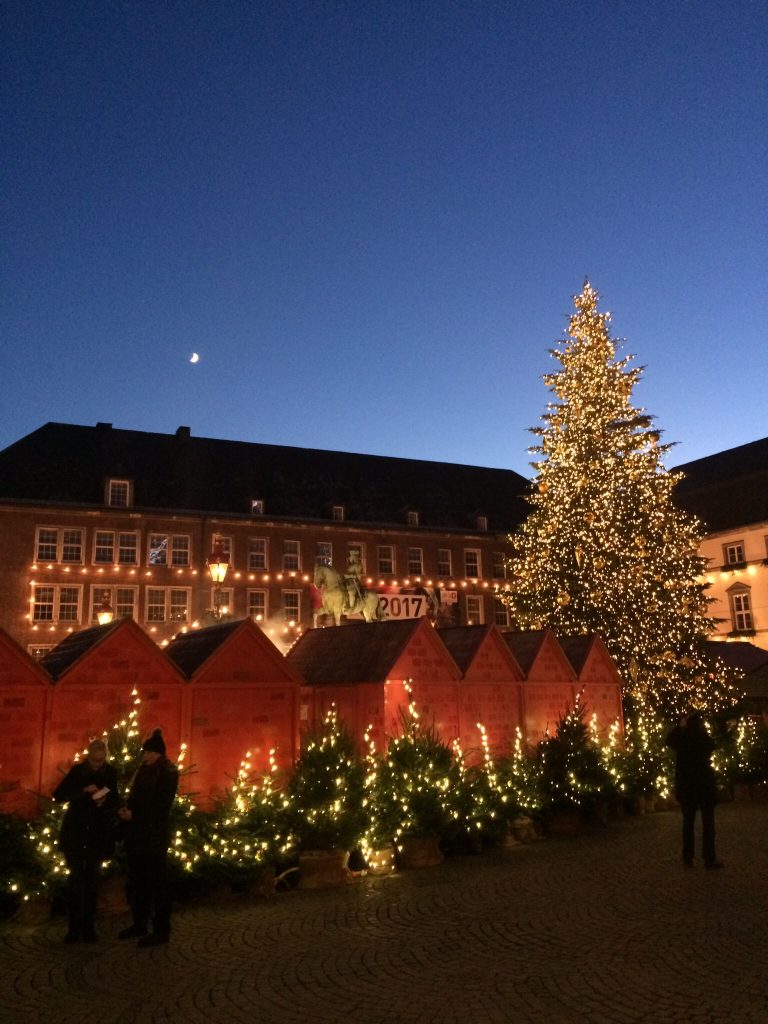 2. Taste and buy mustard at the Düsseldorfer Löwensenf Museum
This is one of our favorite shops in all of Germany. We once visited Düsseldorf just for a couple hours solely to visit this place and stock up on our favorite, garlic flavored Senf (mustard). It's a small shop in the middle of the Altstadt where you can sample all of their flavors as well as pictures and stories of its history.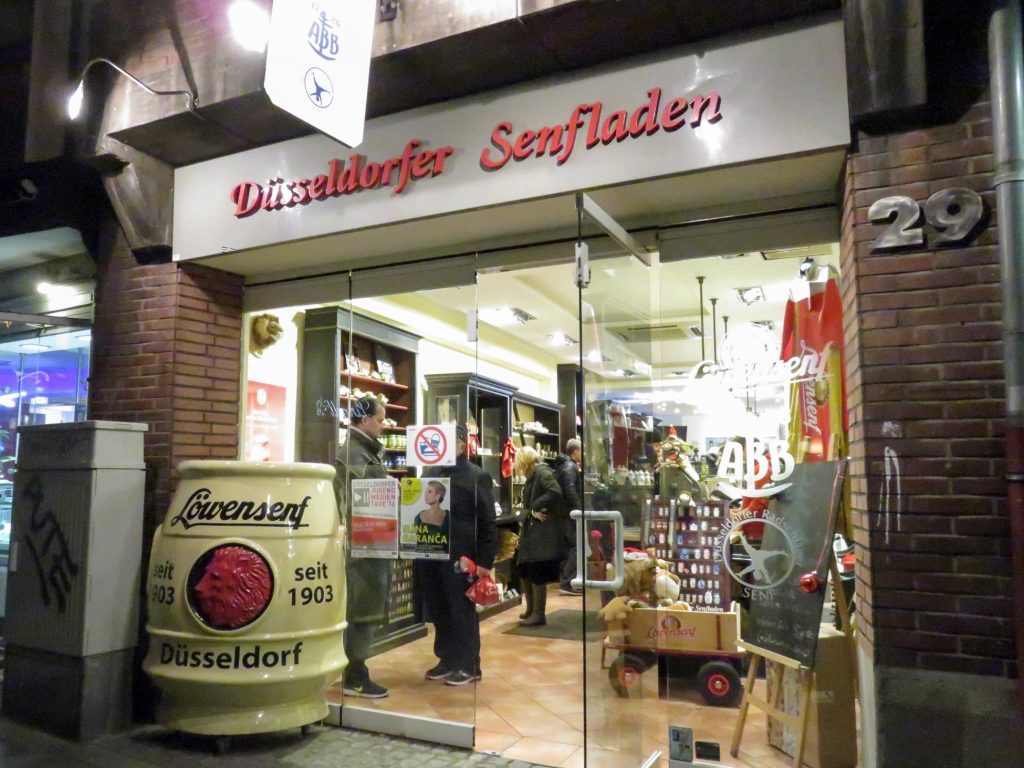 Happily, our friends liked the Senf Museum too! Chris took this shot of the storefront.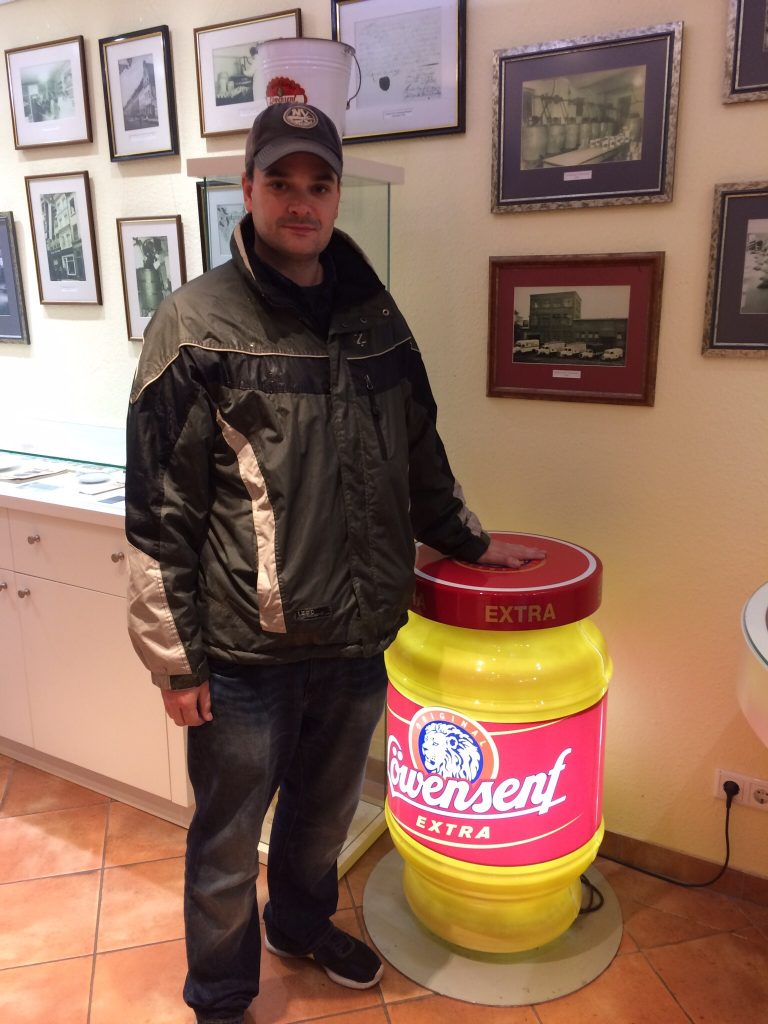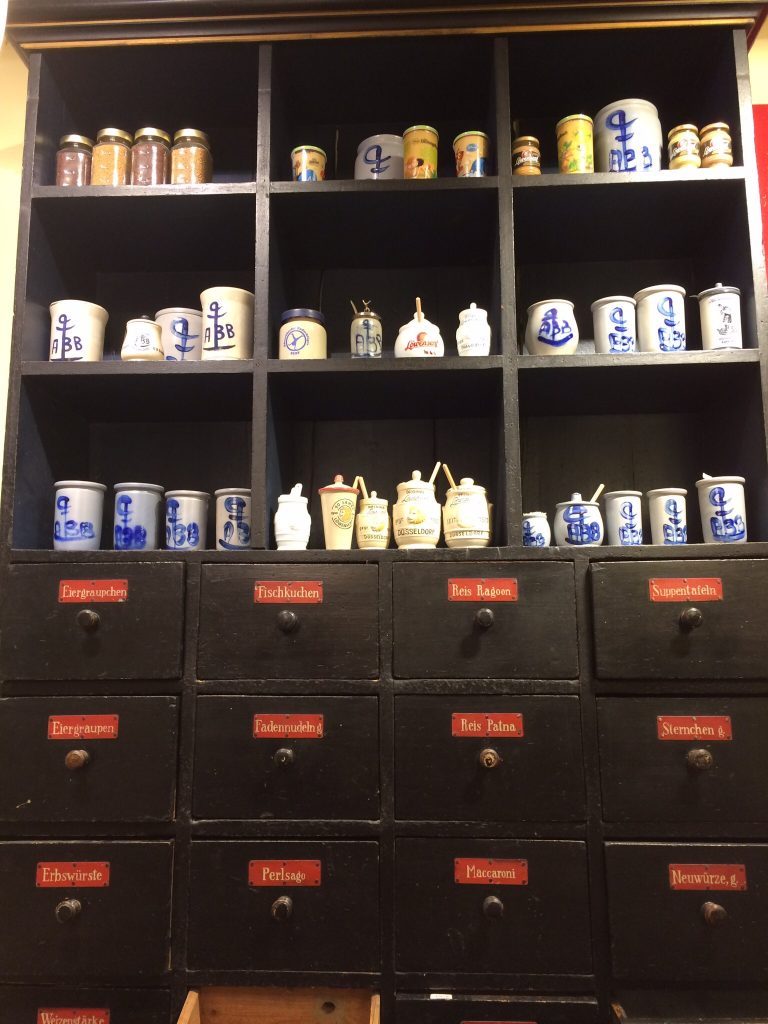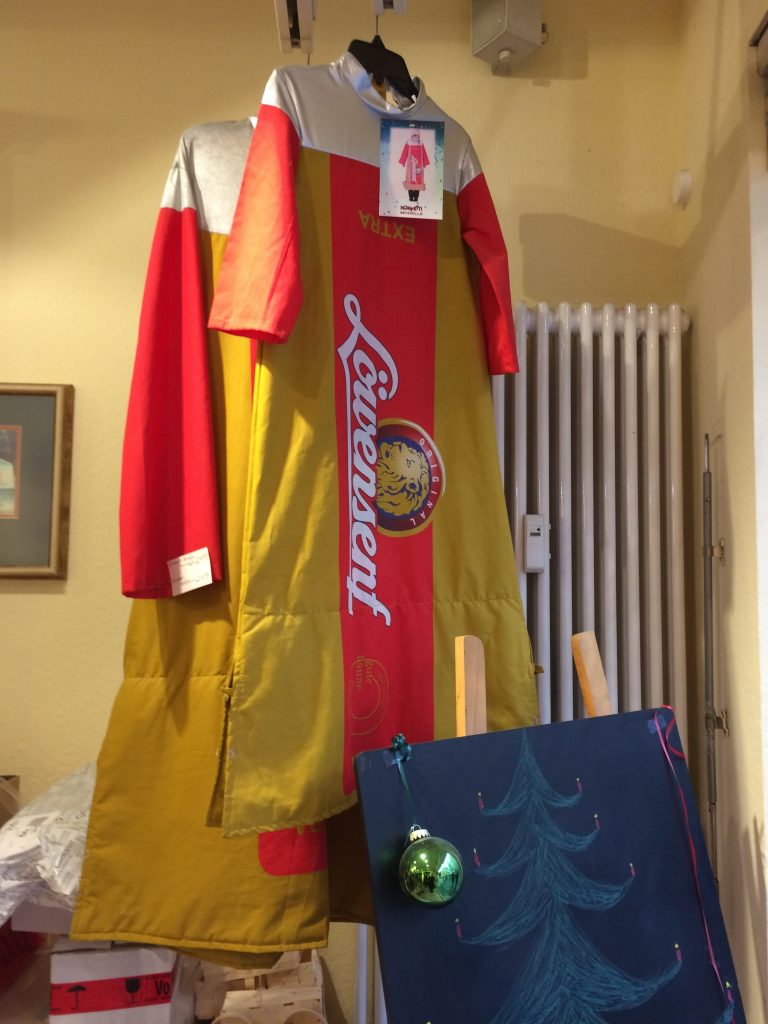 For those of you who love mustard as much as we do, you can get a Löwensenf costume for Halloween!
3. Watch hockey
Düsseldorf is a great base for watching ice hockey because there are a few teams pretty close to each other. During our four days there, Justin and our friends saw three hockey games in three different cities: Düsseldorf, Köln, and Krefeld.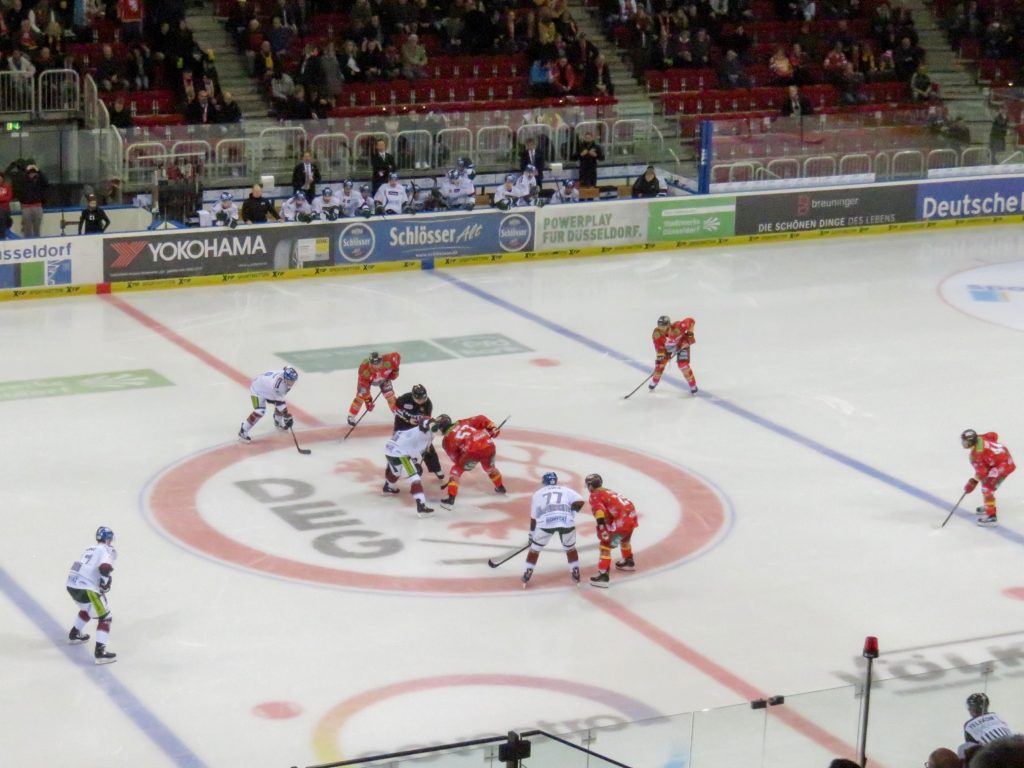 Chris took this photo of Düsseldorf EG vs. Augsburger Panther.
4. Drink Altbier
Düsseldorf's local brew is called Altbier. What Kölsch is to Köln, Altbier is to Düsseldorf. Unlike Kölsch, Altbier is dark in color and a bit heavier and sweeter. But it's consumed the same way, in small, 0.2L glasses which get replaced without you asking until you surrender and top your glass with your coaster. We thoroughly enjoyed the Altbier-drinking experience at a local Kneipe (pub) near our hotel called Auf'm Hennekamp.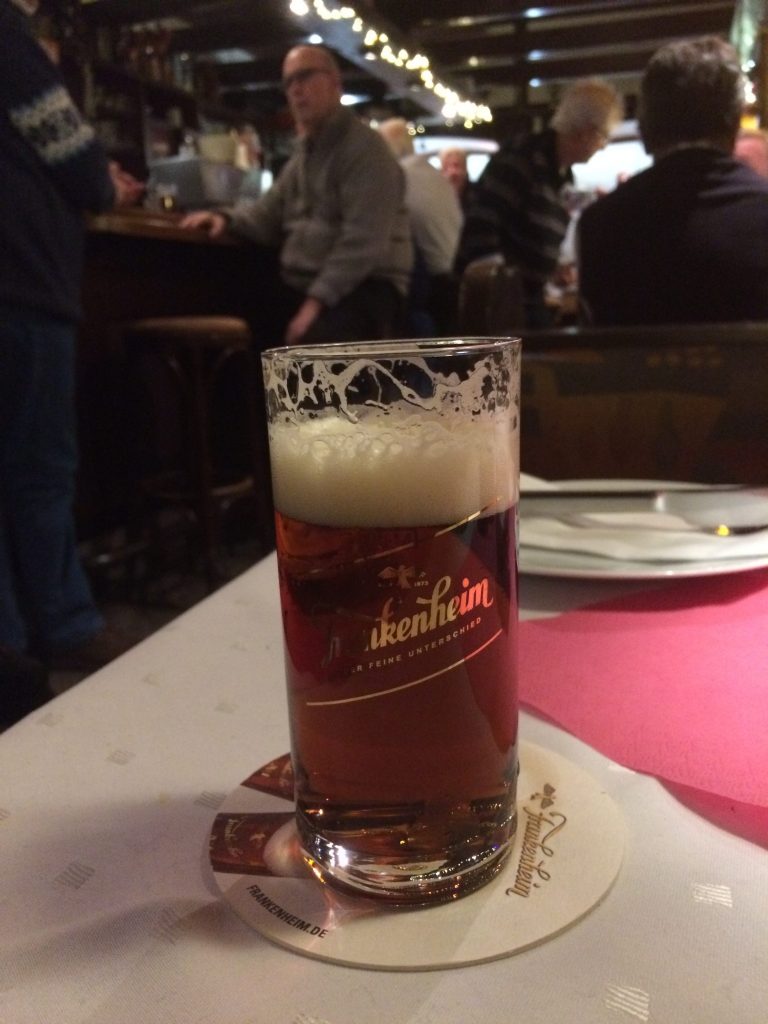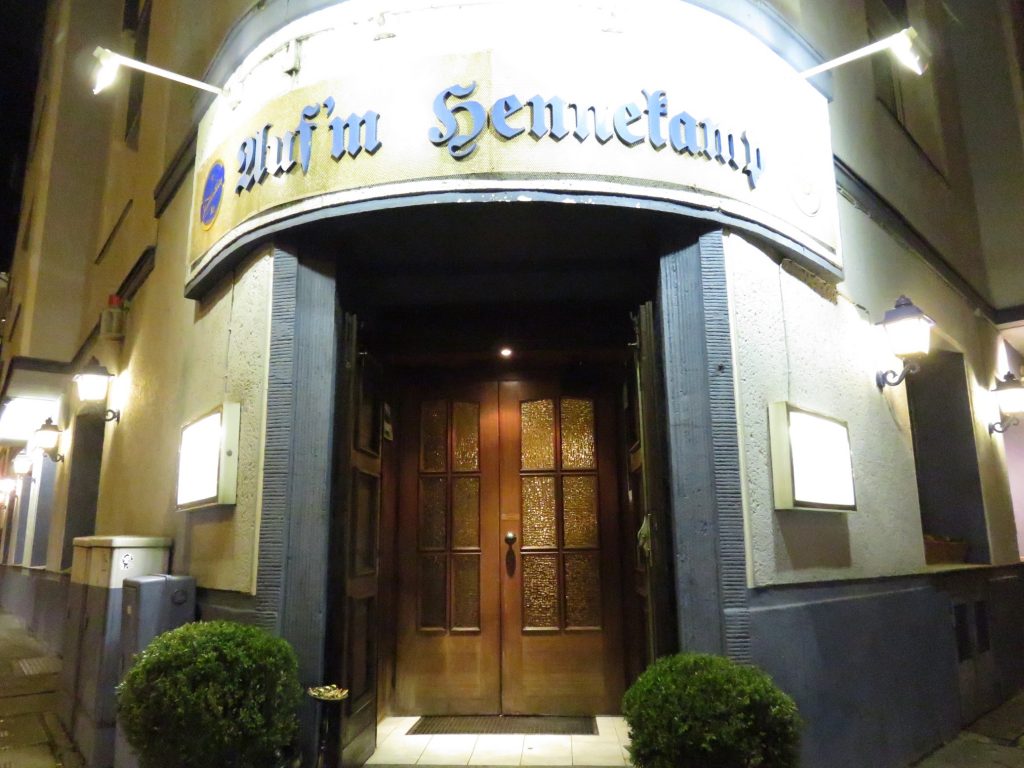 Thanks to Chris for getting a shot of our favorite Kneipe in Düsseldorf. 
5. See modern art
For those of us who go to modern art museums in every city we visit no matter how many times we see works by Picasso and Klee and Kandinsky and Matisse and so on and so on (read: Sarah), Düsseldorf is a great city to visit. Their Kunstsammlung Nordrhein-Westfalen is actually two museums right next to each other, K20 and K21. In addition to nice collections, the buildings are quite cool and interesting spaces.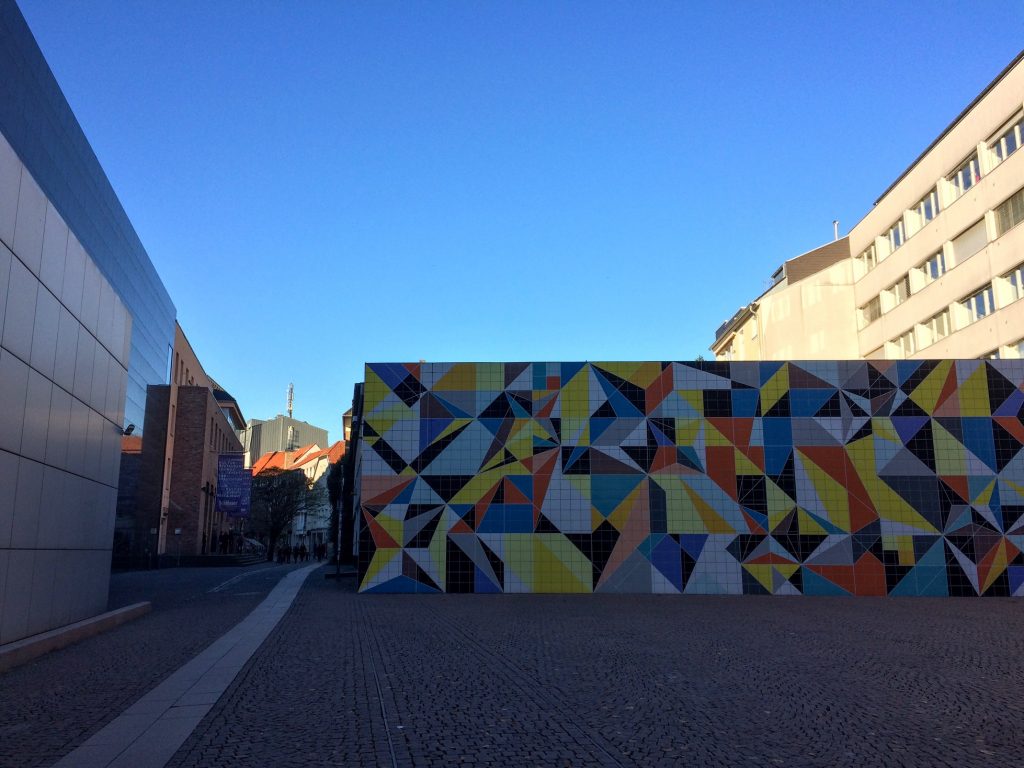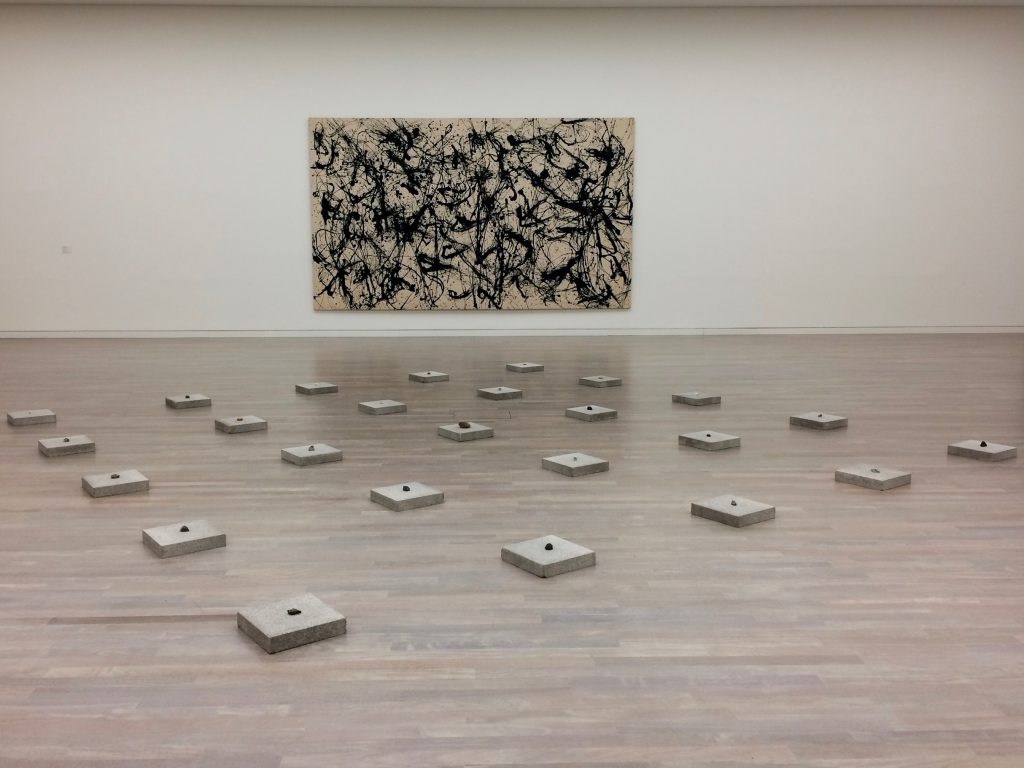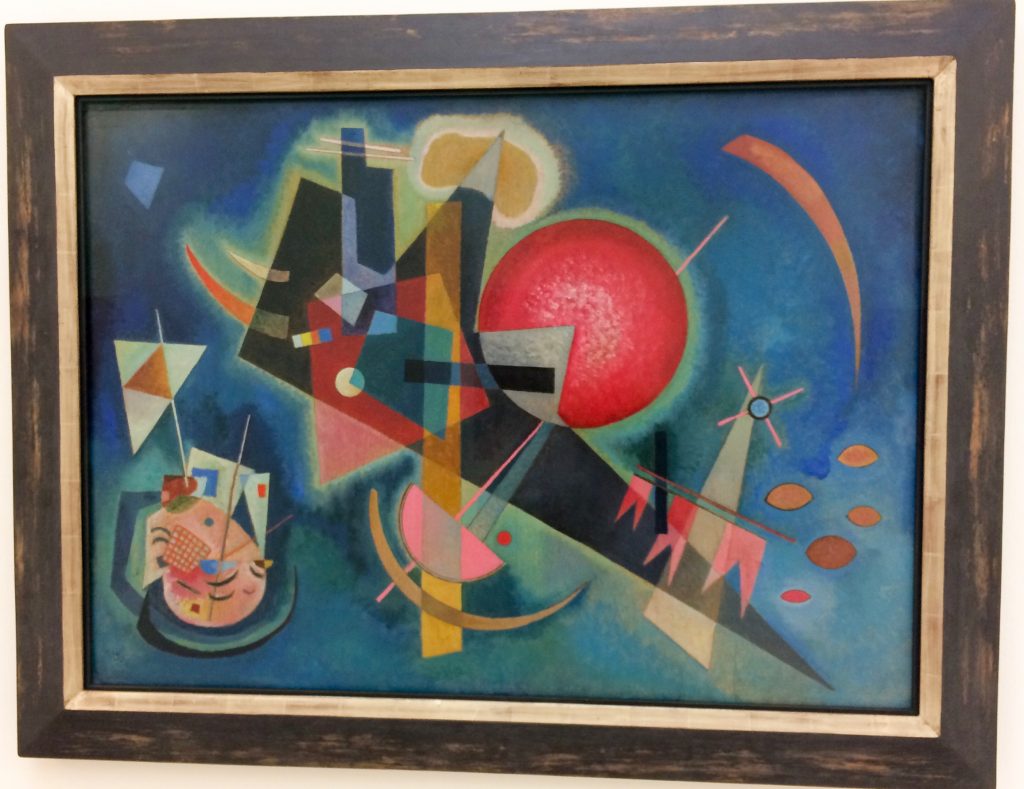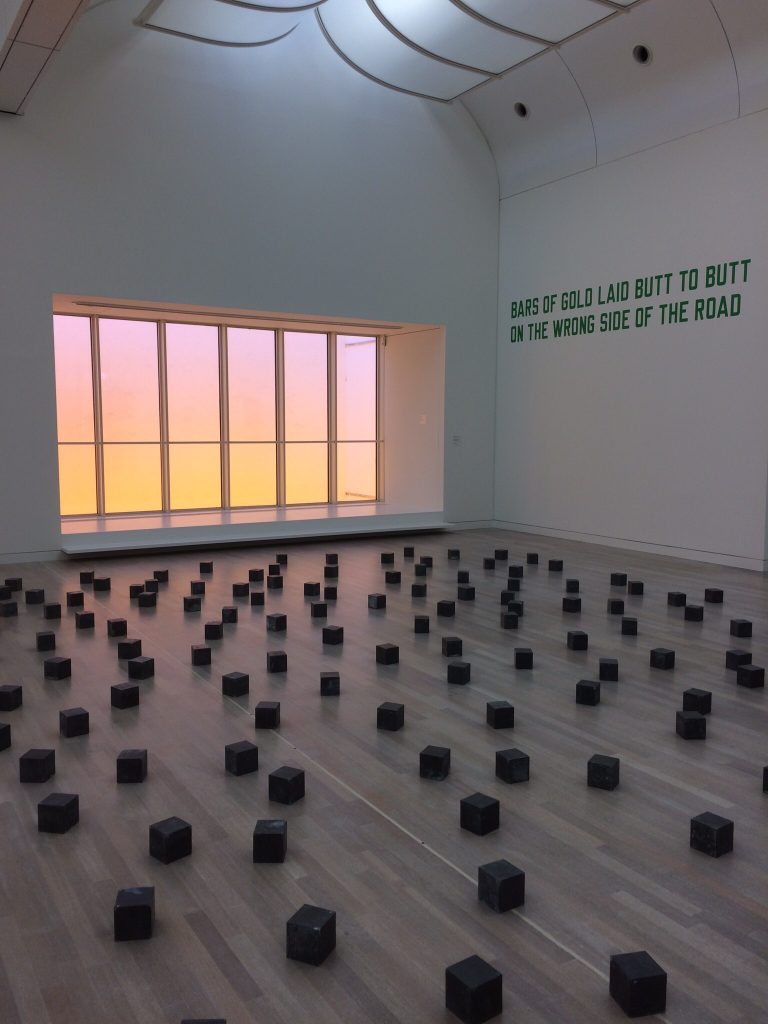 6. Walk along water
The Rhine River cuts right through the city. The smaller Düssel meandered close to where we were staying. Then there's the Königsallee canal, which is in the middle of one of the greatest shopping streets in Europe (the Kö). Even in the winter, it's lovely to walk along the water.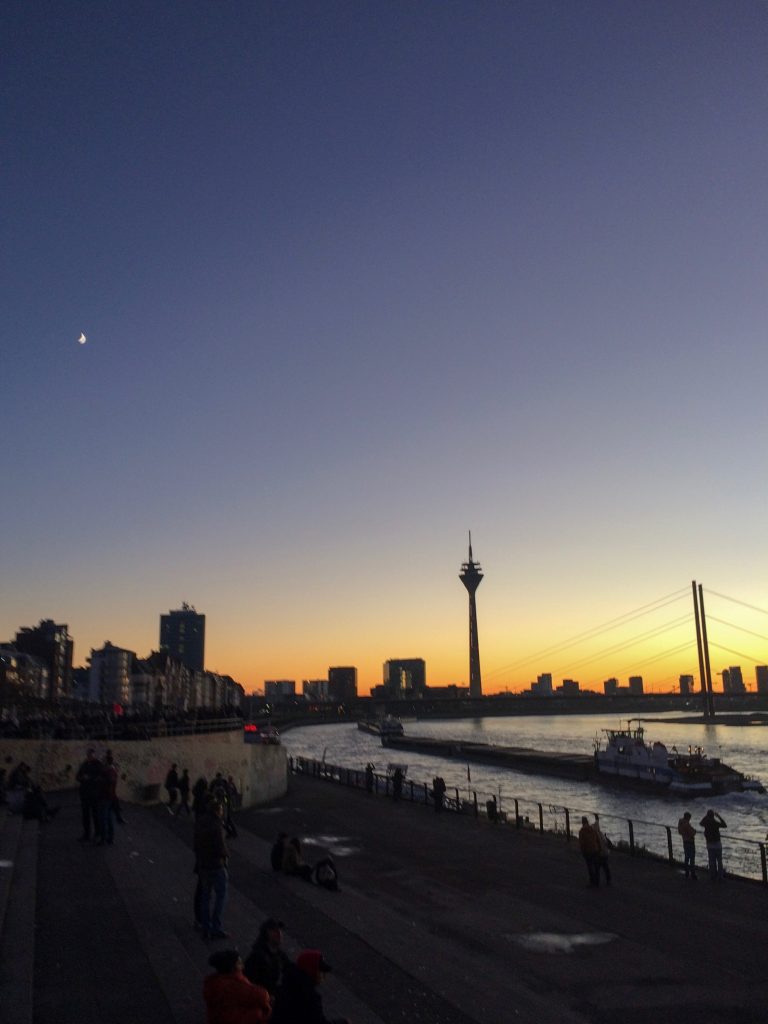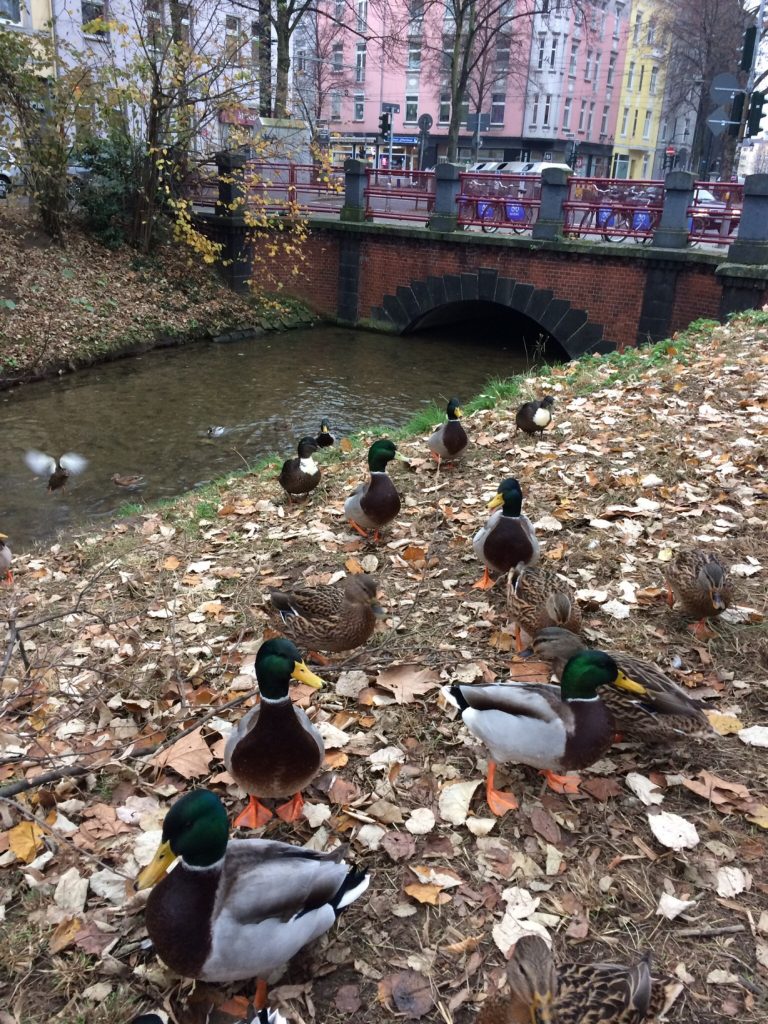 7. Eat Döner Kebab
To our utter dismay, our favorite Döner Kebab spot in Düsseldorf (and one of our top two in Germany) is no longer. This was a place we had gone to multiple times – once even for breakfast! But this sad fact let us give a second chance to a famous spot we had previously visited but not loved, Yede Gör. Around the corner from the train station, it's been consistently ranked as the top Döner spot in the city. We're happy we had a chance to give it another try. Their simple and traditional Döners greatly exceeded our expectations.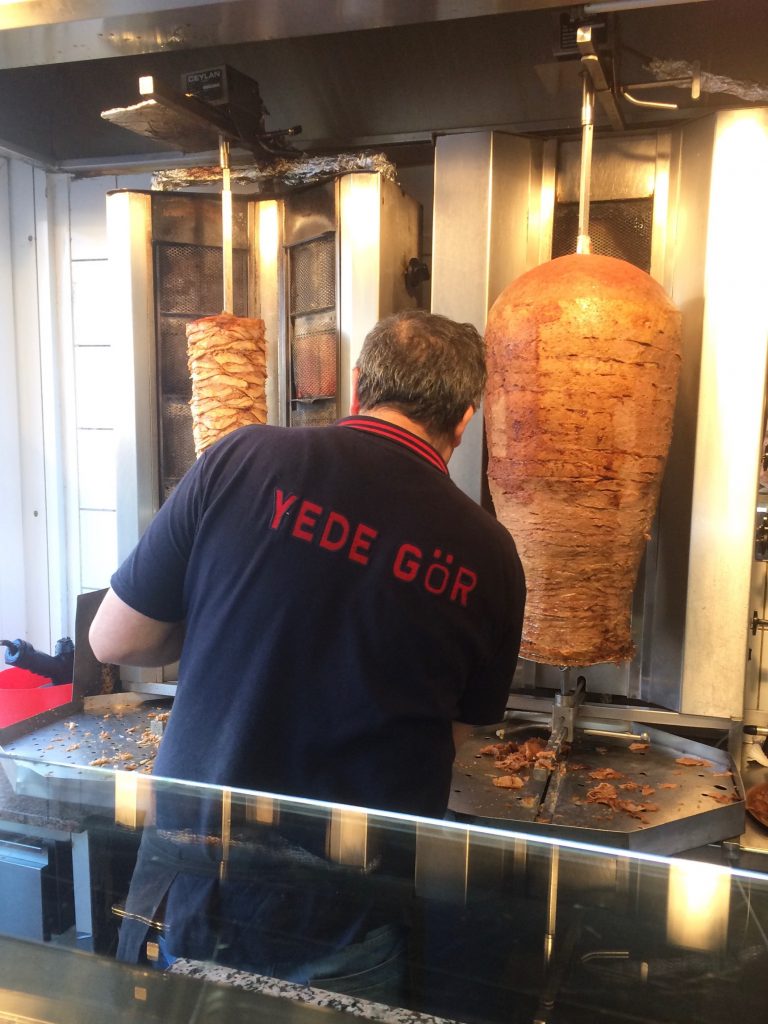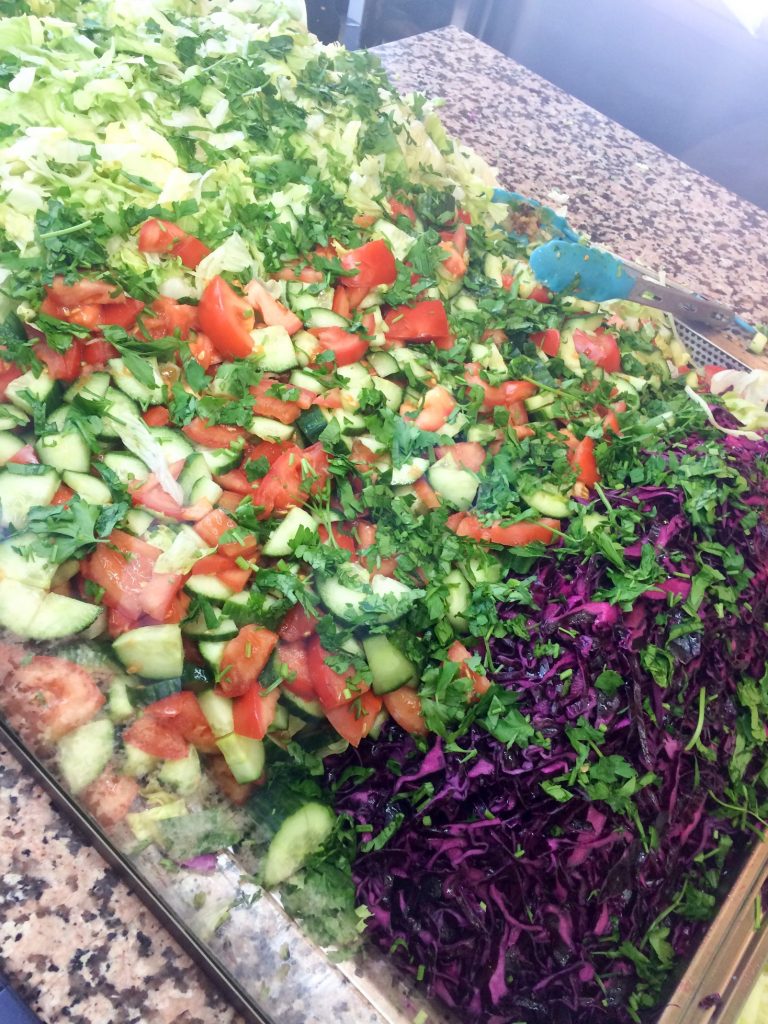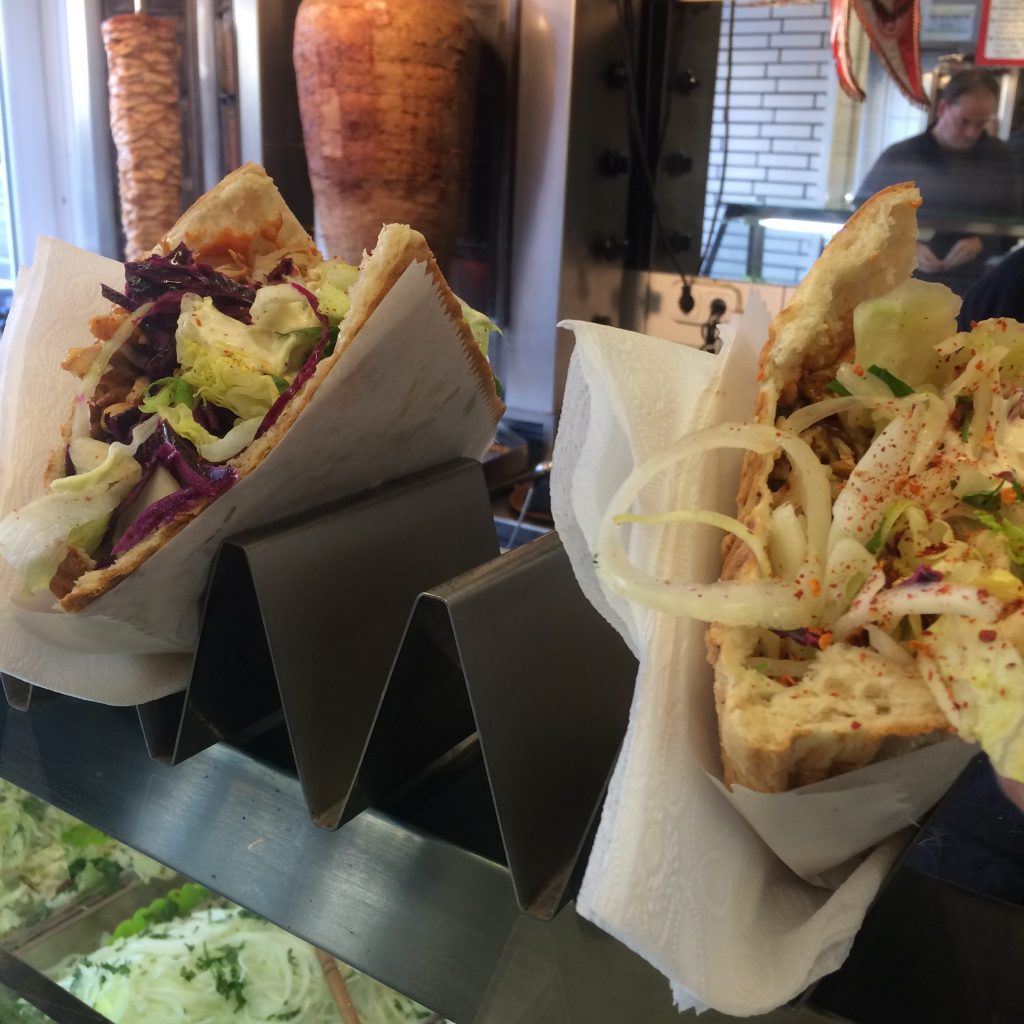 8. Wander
Düsseldorf is a relatively small, easily walkable city. Take a wrong turn in the Altstadt and explore the small streets. You won't get too far without finding your way back to where you meant to go.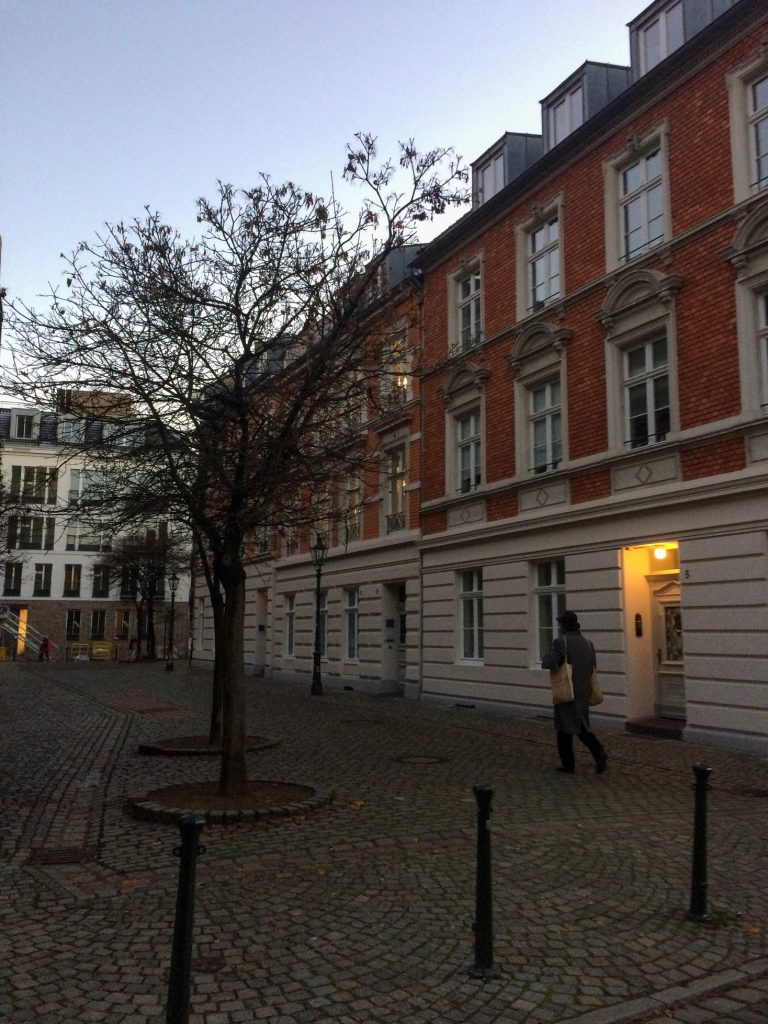 The rest of the city is pretty neat too. We found this cool exhibit called Zeitfeld at the entrance to the Volksgarten while walking around our neighborhood. We imagine the Volksgarten itself is a great place to wander around too – but it was too cold to do so when we were there.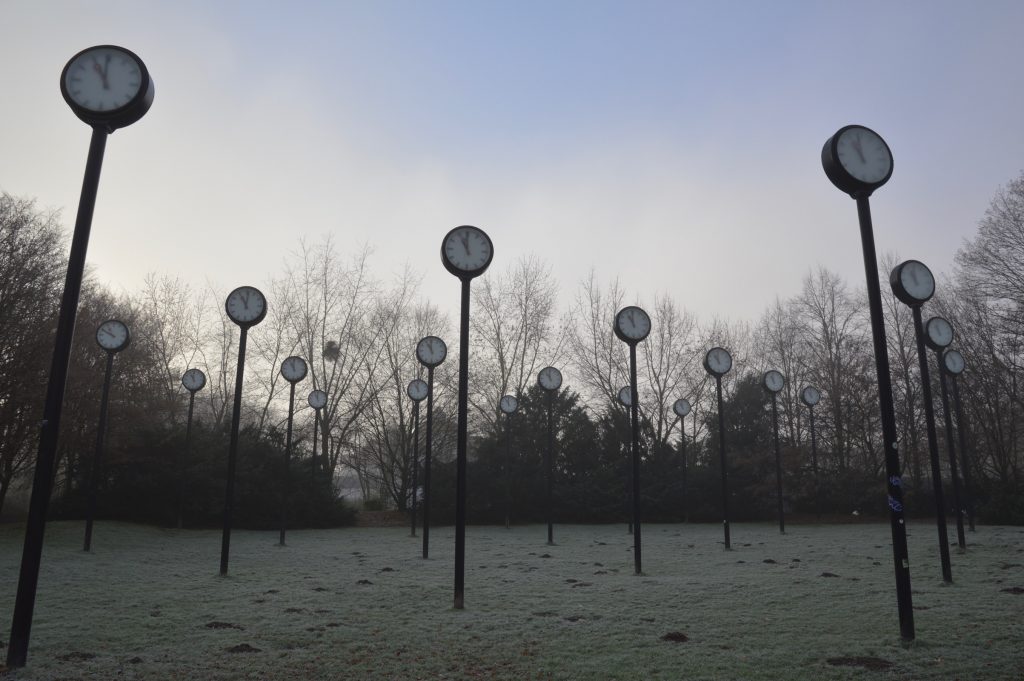 And we stumbled onto this thing…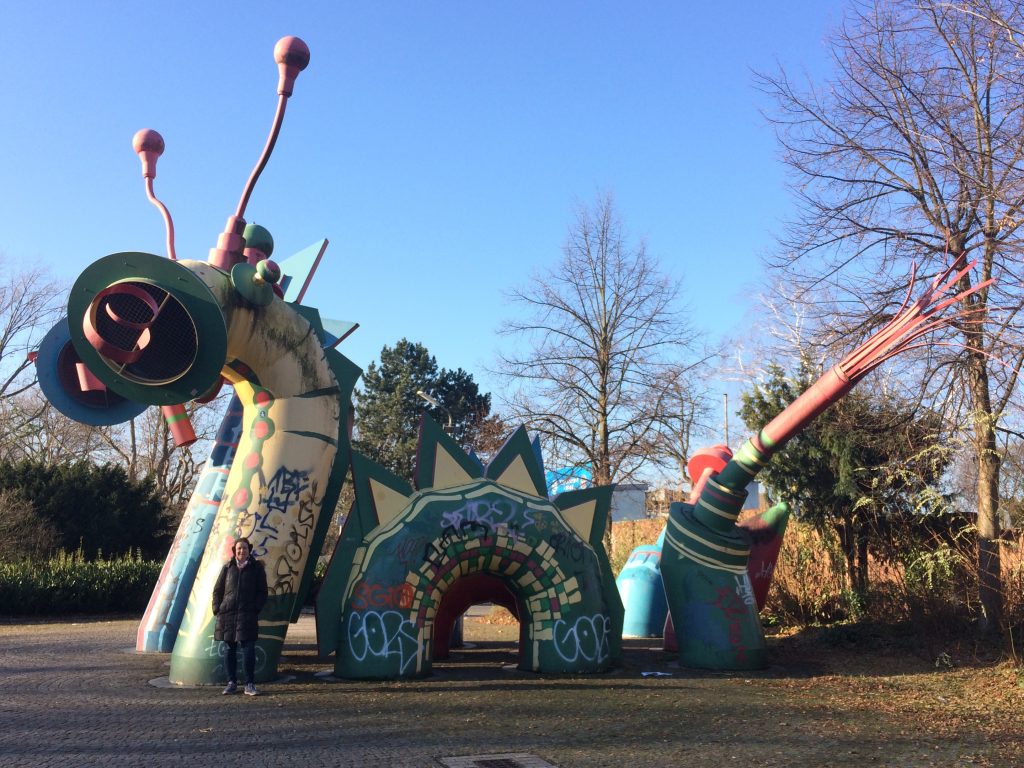 9. Eat at a traditional Brauerei
Eat heavy, delicious food and drink lots of Altbier. We can recommend Zum Schiffchen, Zum Schlussel, and Uerige, although there are many all over the city.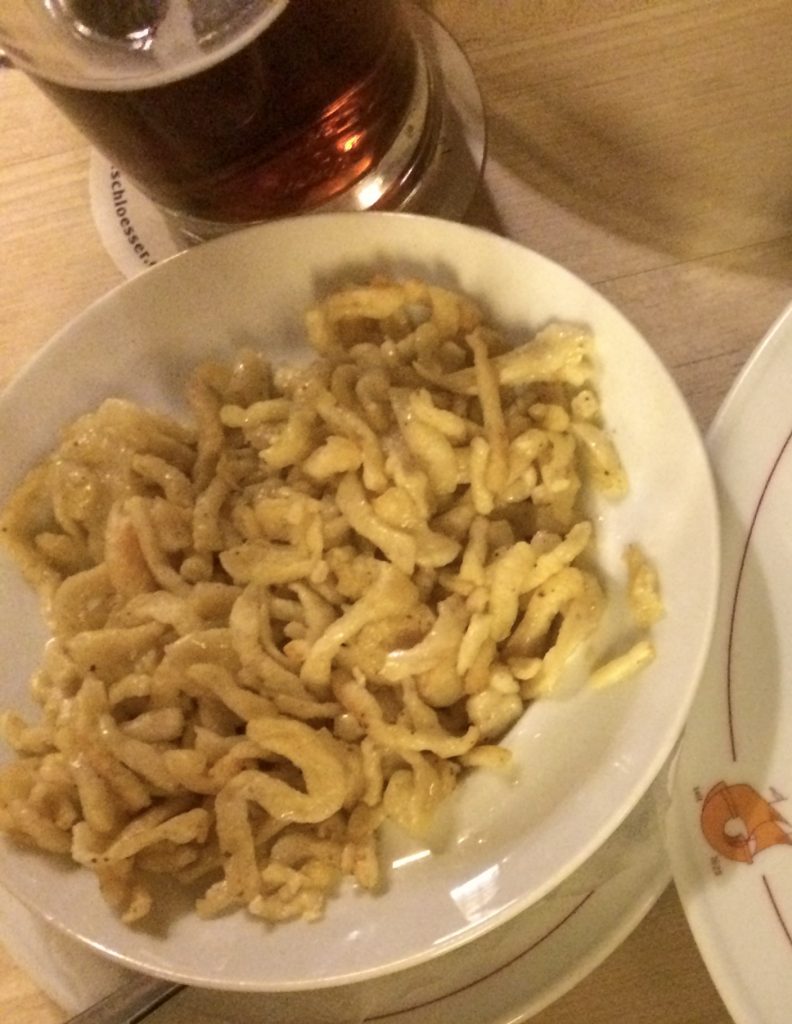 Though Brauerei food like Rotkohl and Schweinebraten are absolutely delicious, they're not that photogenic. Trust us, we ate more than this Spätzle. 
10. Buy fresh baked goods at Hinkel
We are bread people. And when traveling in Europe, we eat it often. So we can confidently say that Germany has the best bread. And this shop Hinkel wowed us. Buy any of their fresh breads and Brezeln and Krapfen (amazing donut-like things). There will most likely be a line, but it moves quick. And it's worth it. It's all delicious, especially when eaten with salami bought at a butcher and Düsseldorfer Senf!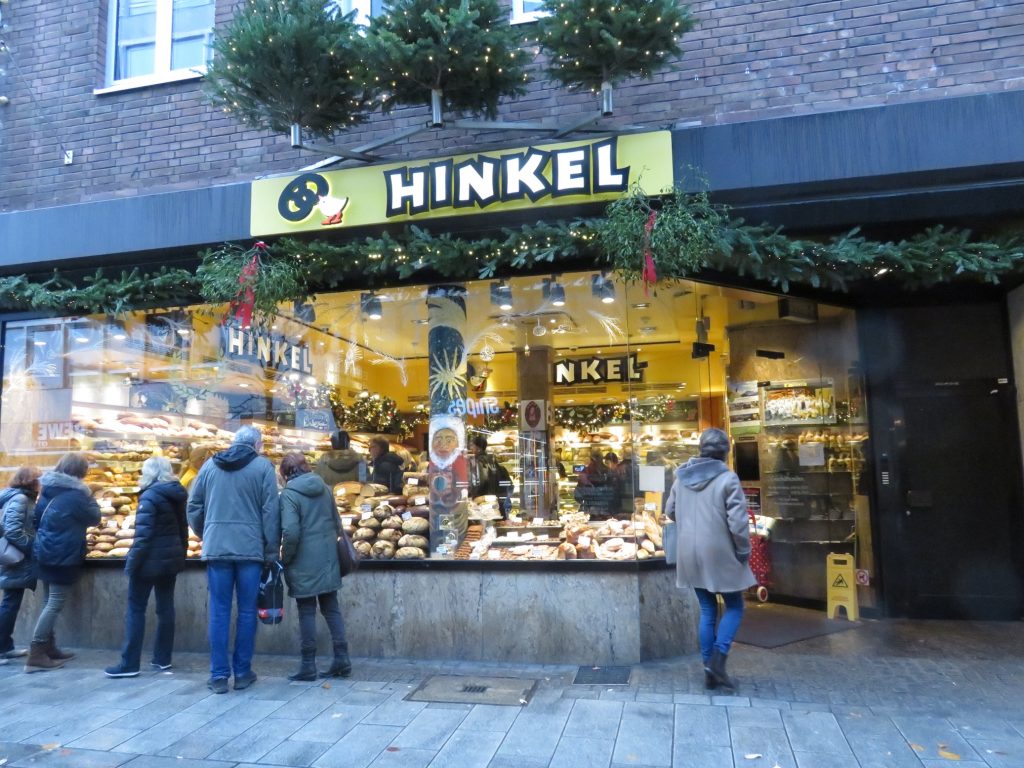 Thanks to Chris for making and taking the photo of the above spread and the Hinkel storefront.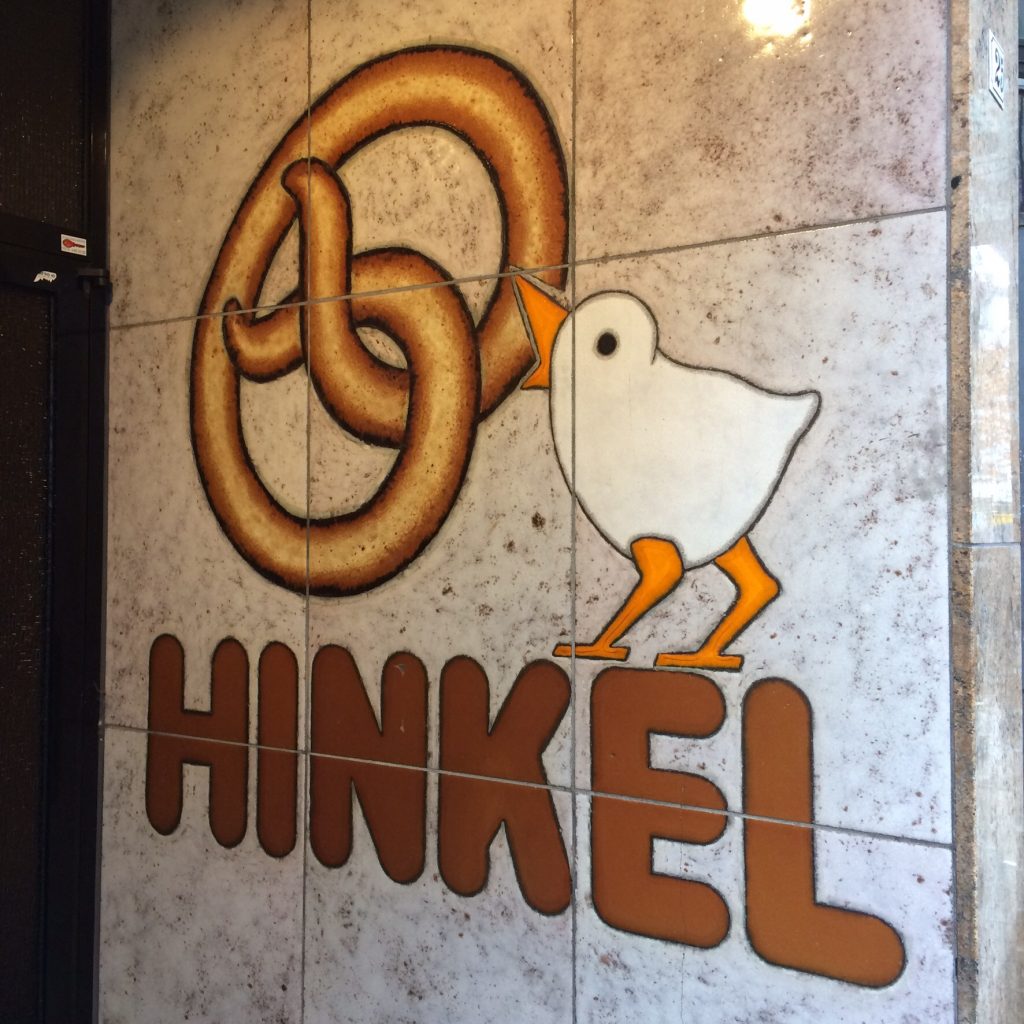 Special thanks to the Chimenti clan for joining us in Düsseldorf!
Pin it!