Last Updated on 9th May 2021 by Sarah and Justin
When we set out on this adventure, I posted a message about our trip on the private Facebook group for LAM patients (aka LAMMIES). The group has over 900 members from all over the world, which represents almost 1/3 of the diagnosed population! Not only has this community provided me with support in the past and answers to questions I've had, but now, it's providing me with a vast network of people I can meet while on this journey. I was especially excited when numerous women from the Netherlands responded to my post interested in meeting me.
During our 3 weeks in this wonderful, flat, compact country I've had the immense pleasure of meeting four LAM sisters: Ine, Afra, Marie-Thérèse, and Xandra. Each of these women has had a completely different experience with their LAM, which shows just how personal one's disease can be. Some of us have had lung collapses; some of us are on rapamune (sirolimus); some of us use supplemental oxygen; some of us get really tired everyday; some of us can fly; some of us have chest pain; some of us have no symptoms at all; and so on and so on. Especially since there are so few of us, this makes it all the more difficult for physicians to treat us. The approach has to be individualized, and as I've learned with my own treatment, involve a little bit of trial and error. It also makes it hard for us to help each other with answers to questions, since we're all just so different.
There are common themes, though, and as I have the remarkable opportunity to meet women from all over the world dealing with this disease, I am trying to make note of them to see how we can positively impact the treatment of LAM.
A support system is so important and precious. I know I couldn't do this without Justin and my family and friends and I saw the same with these women and the people who love them. I also know how huge a role the LAM community plays as a support system for all women with LAM around the world, myself included. I have drawn great strength and positivity from my meetings with my LAM sisters. And I only hope that I've done the same for them.
Patients must be their own advocates. This is true for anyone with a chronic illness but especially true for those of us with a rare disease because sometimes we know more than the people treating us. It's important to be proactive in asking questions, and then asking more questions if you still don't understand something.
The global LAM community of doctors and researchers and foundations must work together to share knowledge about treatments and improving quality of life for patients as well as to further the search for a cure. With such a small population of LAM patients to draw knowledge and conclusions from, it seems so important to share information throughout the community.
Issues like insurance and disability and employment are so different across the globe, but play a huge role in the lives of those with chronic, progressive diseases. Justin and I spoke at length with all these women about how different things are here vs. in the Netherlands. In the US, I pay for good insurance which has allowed me to receive unparalleled care from a LAM expert since my diagnosis. But often it feels like my entire life is centered around having that insurance, and even that isn't a guarantee that we'll be able to afford everything I might need. I know it's complicated everywhere, but there's a level of comfort here that if one is sick, one will get the care they need, and if one can't work, one will be financially supported.
Most of all, I thank all of these women for meeting me and Justin and showing us even more of this great country than we would have seen on our own. We had so much fun!
Marie-Thérèse and her husband Philippe treated us to bubbly and bitterballen at their home in Den Haag before dinner on the beach (who knew there's a beach in Den Haag? Okay, probably a lot of people, but not us). We also met their son who gave us great travel tips about Japan, where he was recently and where we're headed next!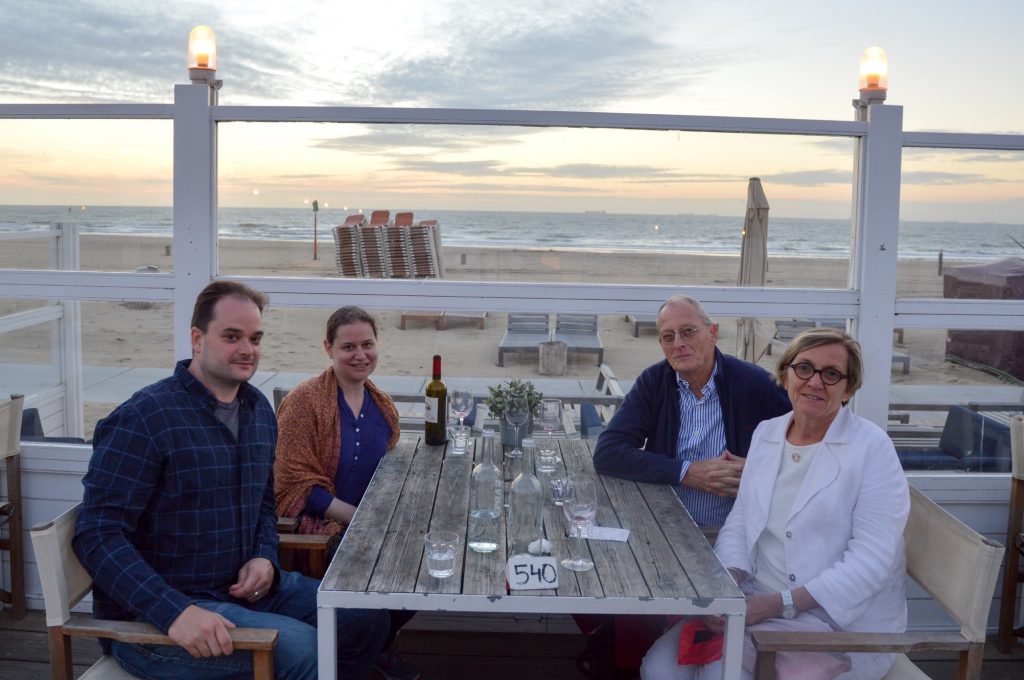 First, Afra and her son met me at Markthal in Rotterdam to drop off discount coupons for attractions all over the country (so sweet!) and also left me with some typical Dutch treats (including my favorite, stroopwafels). Then, she met me again to go visit Xandra and her husband Niels in Volendam (which is about a 30-minute drive from Amsterdam). We strolled through what has very much remained a traditional Dutch fishing village with wooden houses and a lovely harbour. They all convinced me to don an old-timey Dutch costume to take pictures and then we got a fresh stroopwafel lesson.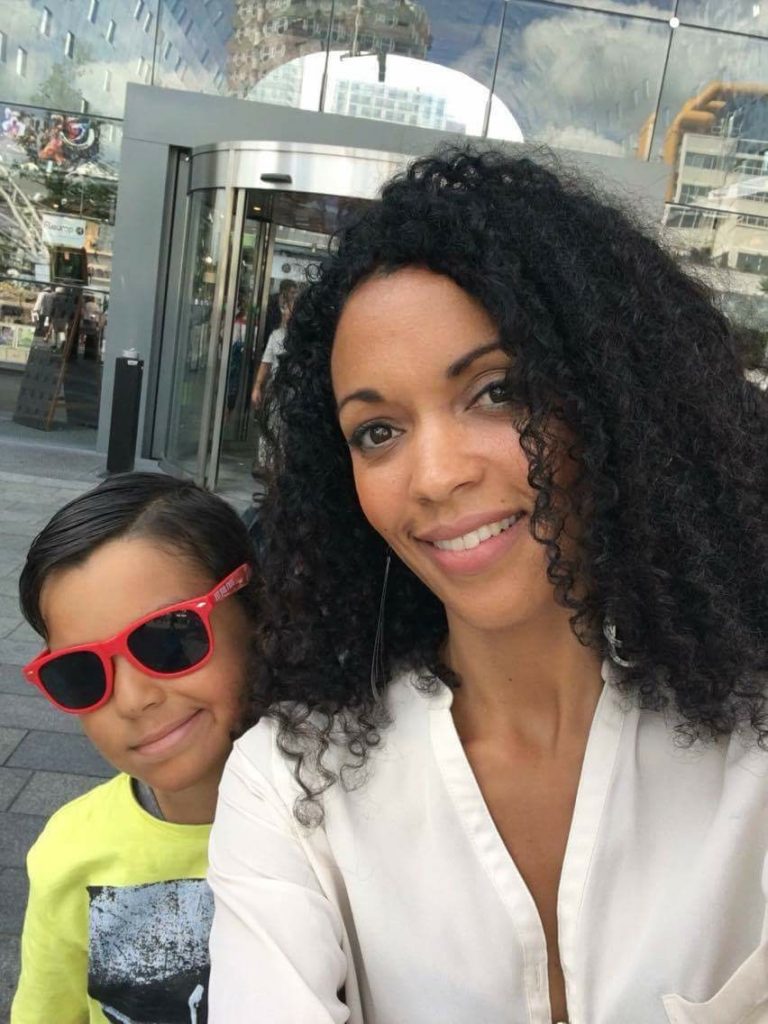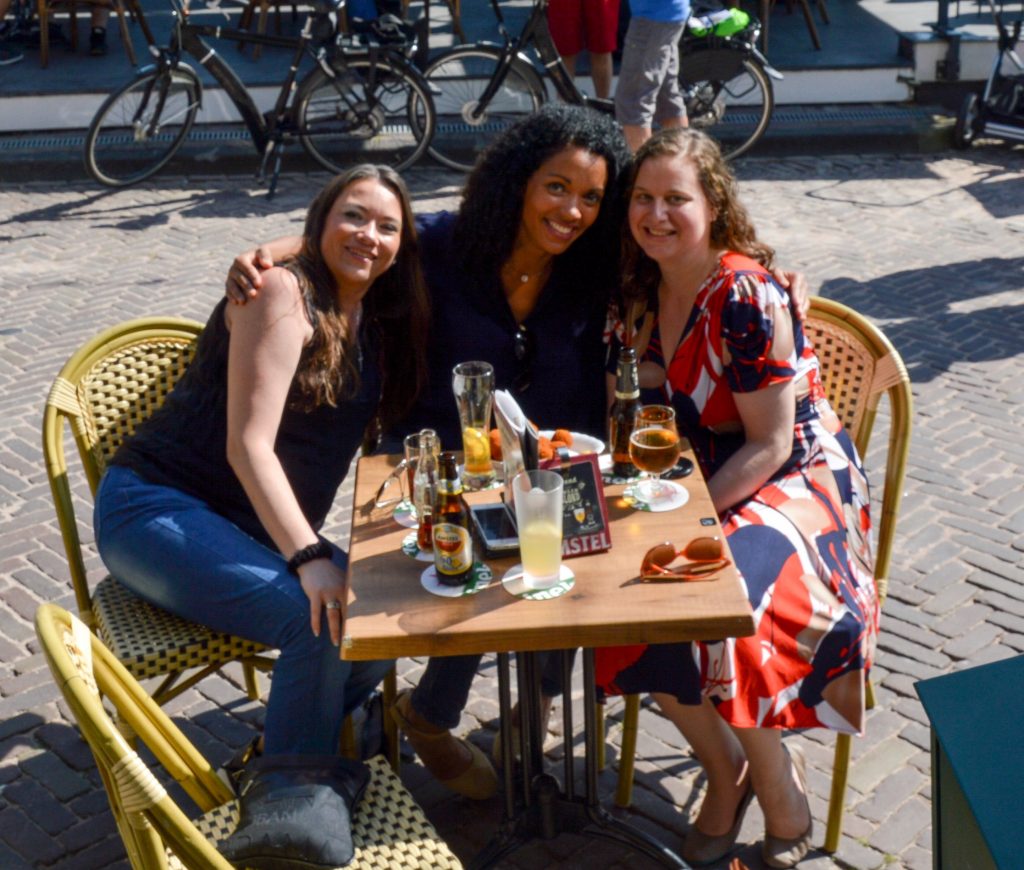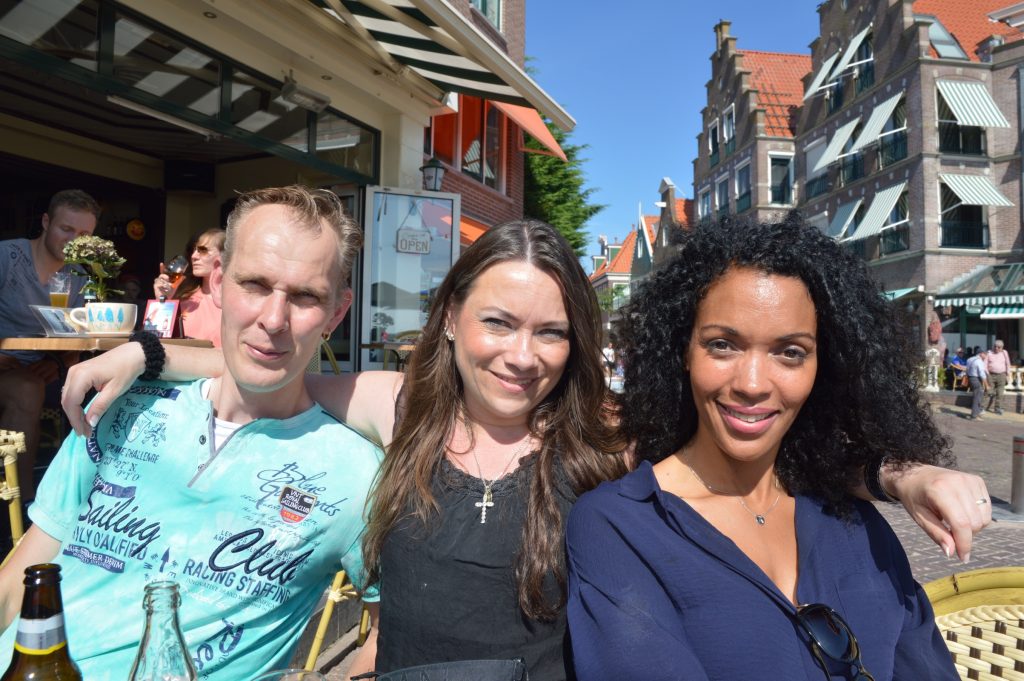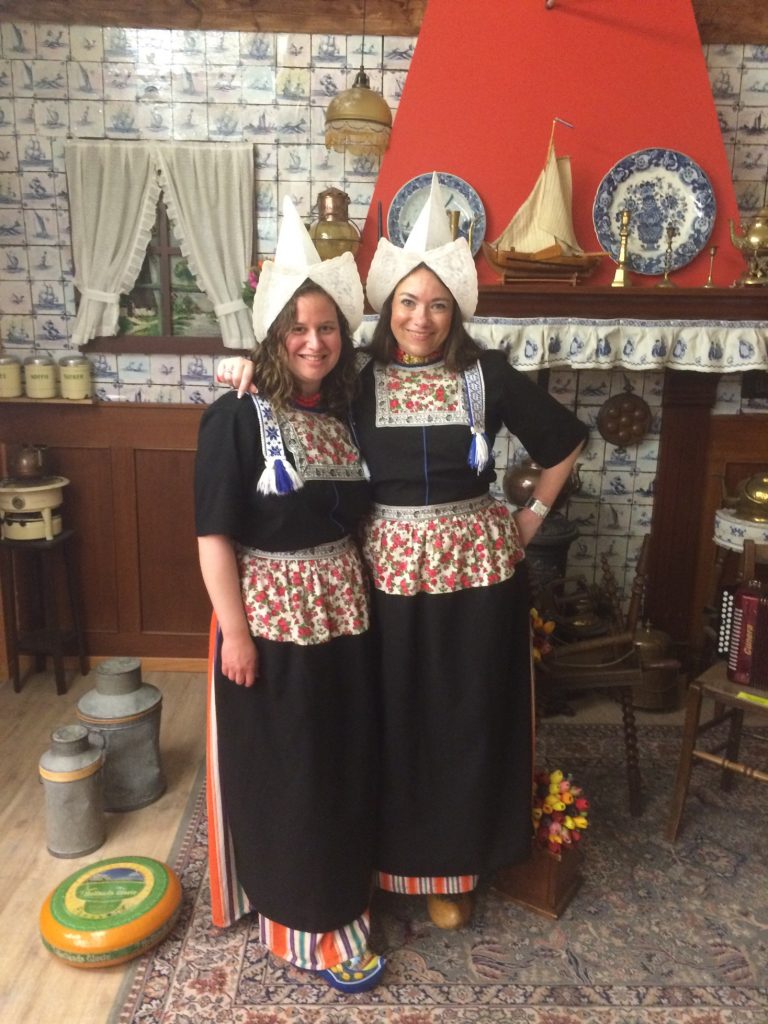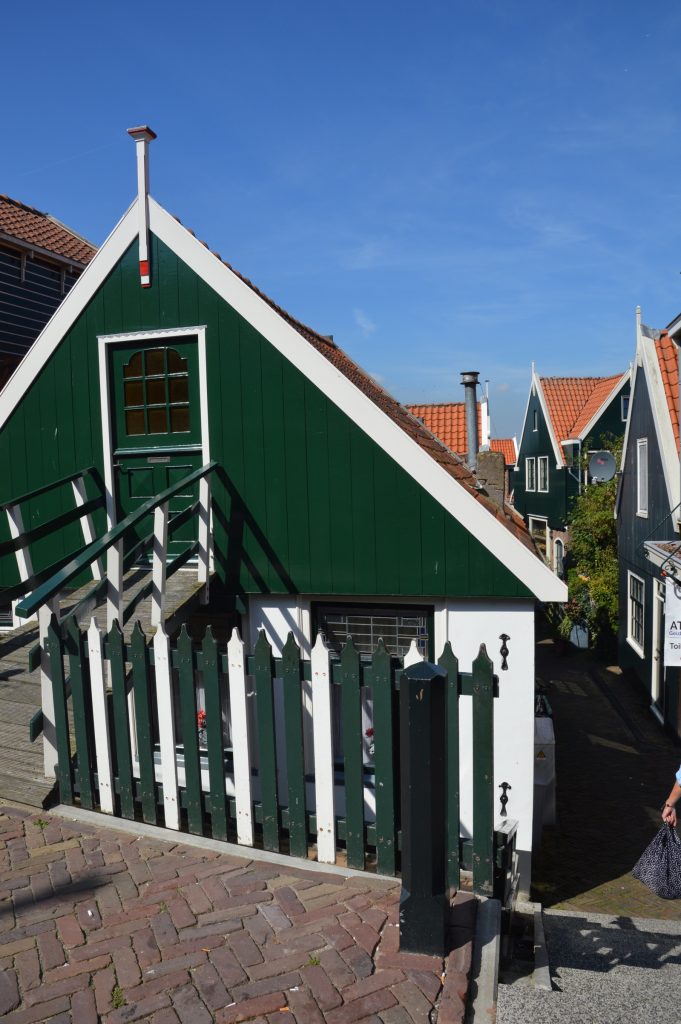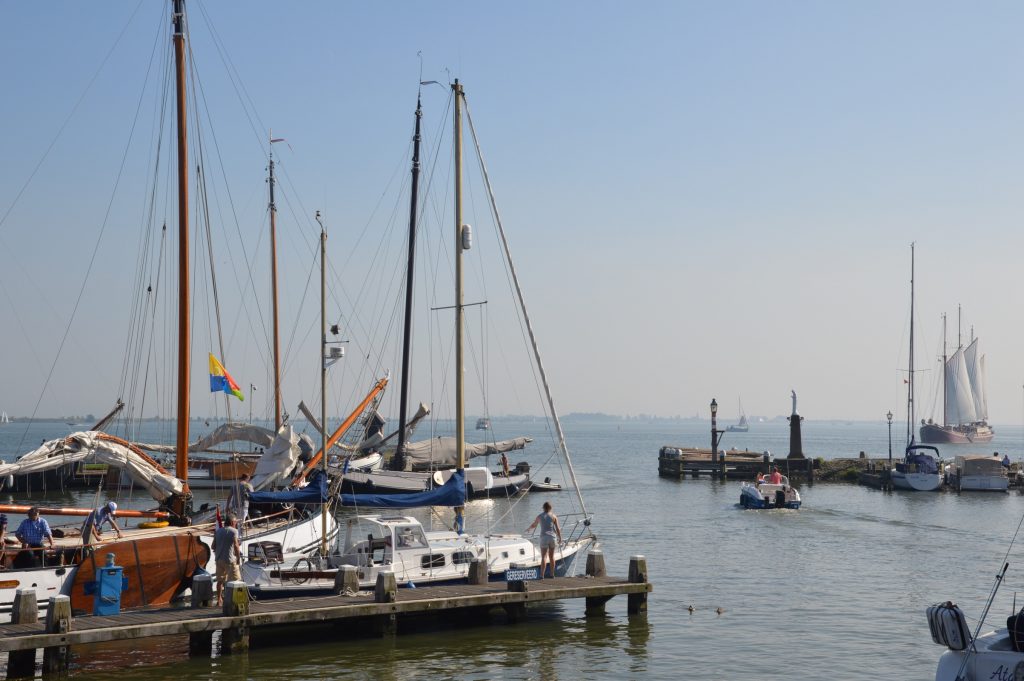 Ine and her husband Ruud gave us a tour of Den Bosch (a quick and easy train-ride from Utrecht), including a really unique and fun boat trip along the Binnendieze. When we tried to see the city's main square, it was full of carnival rides and stalls. Ine and Ruud weren't such fans of the Lunapark, but it was all quite festive.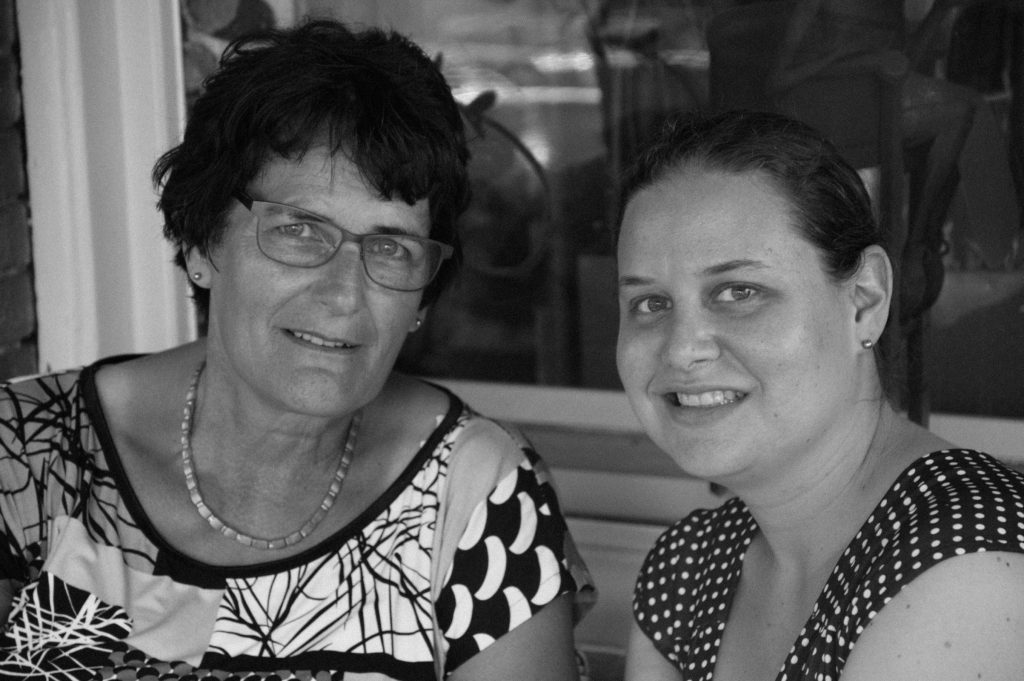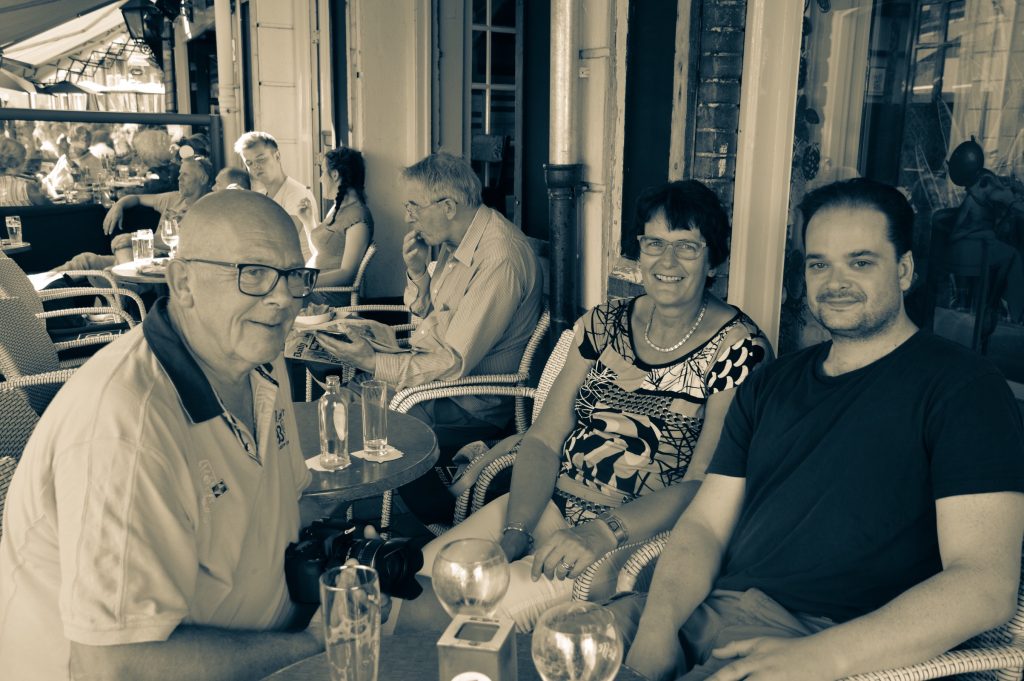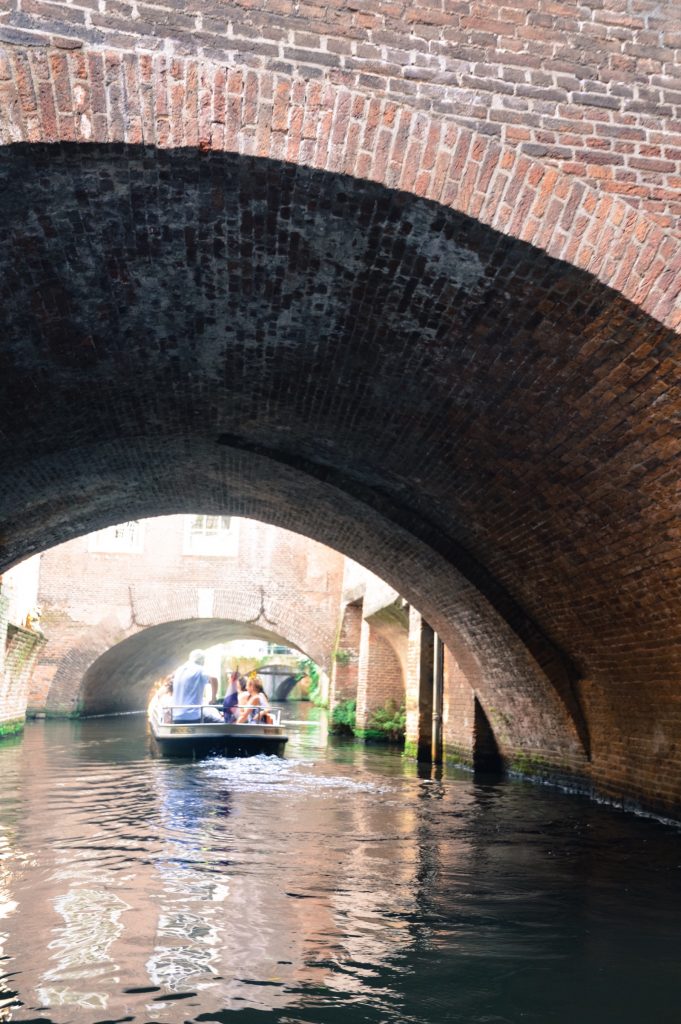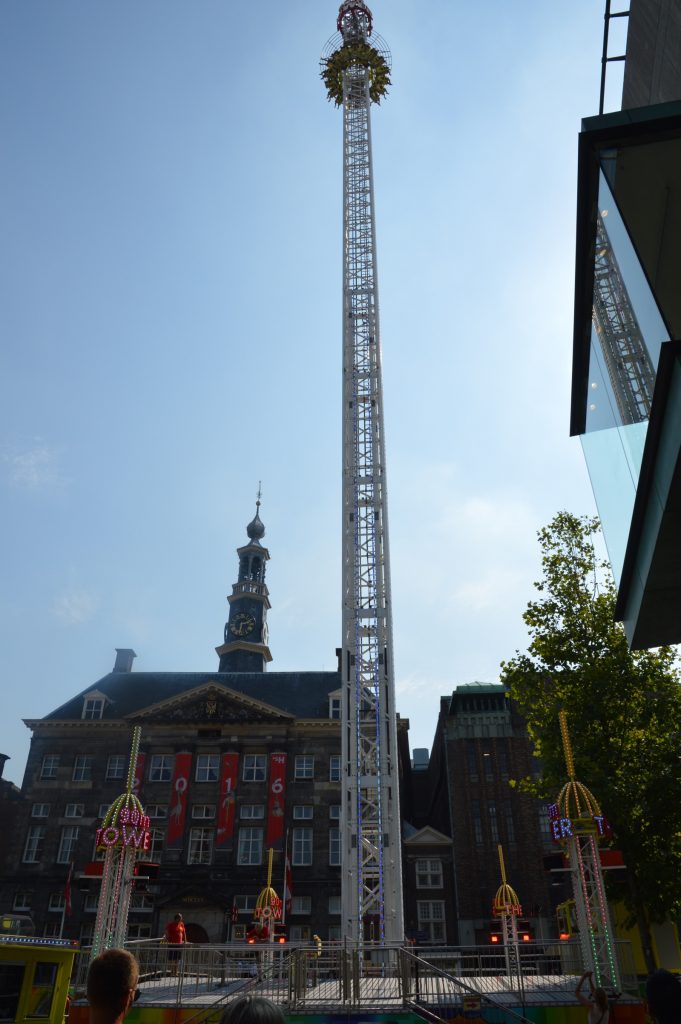 Ine is the founder of Stichting LAM-Nederland, which she started with the guidance of the US LAM Foundation. Through her work, she is connected to other Europen women with LAM who run different local organizations. When she first started the group, she had 3 other women with LAM in the Netherlands as members. Now she has 63! Ine was diagnosed after a biking trip with her husband. He thought she was breathing strangely and encouraged her to see the doctor. He had to "encourage" her numerous times before she did – but good thing. Like me, she has never had any lung collapses. But also like me, she gets very tired from her disease. She told us a story of how a doctor from the US recommended she use supplemental oxygen when she sleeps to help with the exhaustion and it turns out that doctor is my doctor – Jeanine D'Armiento! They met at LAMposium (the LAM Foundation's annual conference) and again at a European conference in Italy. As it so happens, Gill (who we met in Edinburgh) was at the same conference.
Afra was diagnosed after numerous lung collapses. She spent some time in the hospital and went through rehab, which she thinks helped her tremendously. She has two young sons (one of whom I had the pleasure of meeting) and they keep her busy (albeit tired). She had to stop working due to her LAM, but is starting to explore new opportunities. She is also looking forward to getting more involved in the Dutch LAM foundation, which Ine runs.
Due to her work, Marie-Thérèse has traveled and lived all over the world including many places that don't have the best access to medical care, let alone LAM specialists. But lucky for her, she was diagnosed during a stint in Bethesda, MD, which is quite close to the National Institutes of Health. The NIH actually has a LAM research program. She also has TSC (tuberous sclerosis complex – a disease many patients with LAM also have) which is what caused her to see the doctor in the first place. Her LAM is pretty mild. In July, Marie-Thérèse helped raise awareness for LAM by completing the Internationale Vierdaagse Afstandsmarsen Nijmegen – the Four Days Marches in Nijmegen.
Xandra spent many months in the hospital because of her disease – and was actually in a coma at one point. She also suffered a devastating loss due to LAM: pregnant when she was admitted to the hospital, she lost the baby. And like me and many other women with LAM, now she has been advised not to get pregnant since it is thought to hasten the progression of the disease. She still gets extremely exhausted with any exertion, but she's doing much better these days. She has a whole host of adorable and loving pets to care for including a pond full of fish in her back yard, a black cat named Oliver, and a dog named Scruffy (who I had a great time playing with at her house). She and Afra will be working with Ine's group on a new awareness initiative for hospitals in the Netherlands.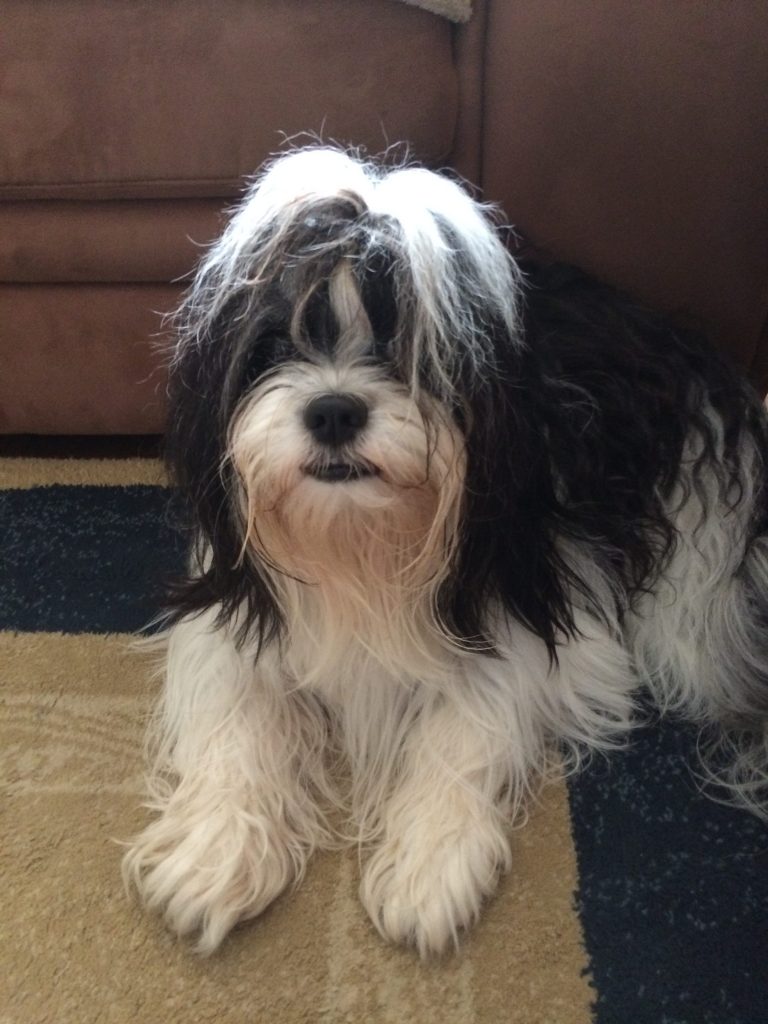 Wauw! I can't thank these women and their families for welcoming me and Justin into their homes, showing us more of this wonderful country, and sharing their stories with us. It was an honor and I am so glad to now have 4 true friends and sisters in the Netherlands. And now we have a really good excuse to come back!