Last Updated on 8th January 2019 by Sarah and Justin
Similar to how we started our journey in Prague, we wanted to end somewhere familiar. We chose Amsterdam because it is beautiful, relaxing, and quite simply one of our favorite cities in the world. This was our fourth time visiting and while much of it felt the same, much felt different too. Here are some of our observations…
The canals are as beautiful as ever
Amsterdam's canals are stunningly beautiful and instantly calming.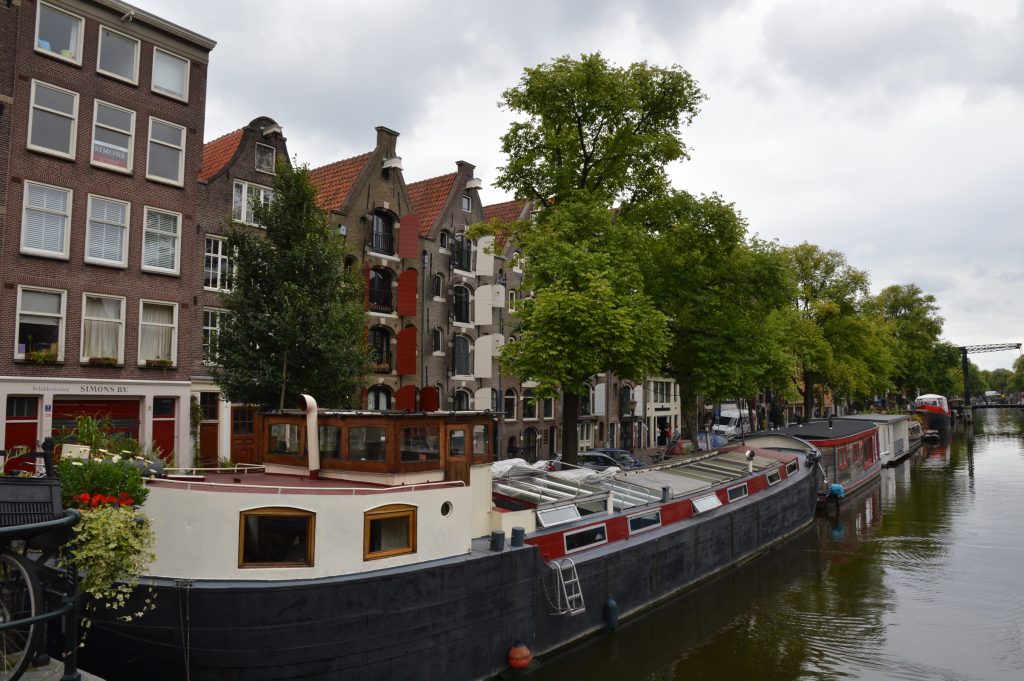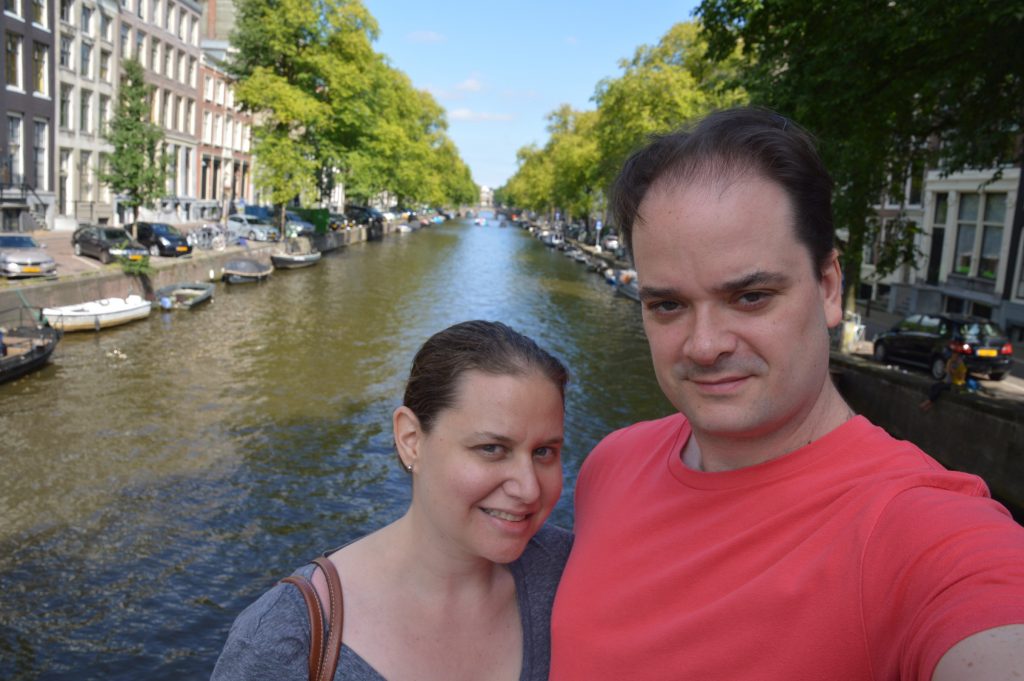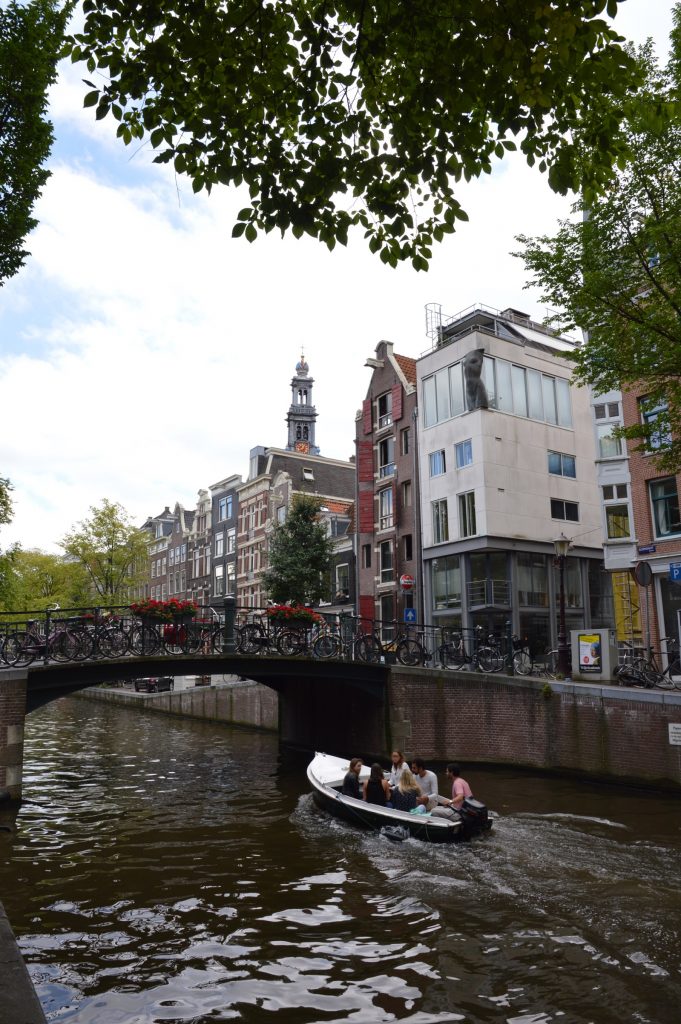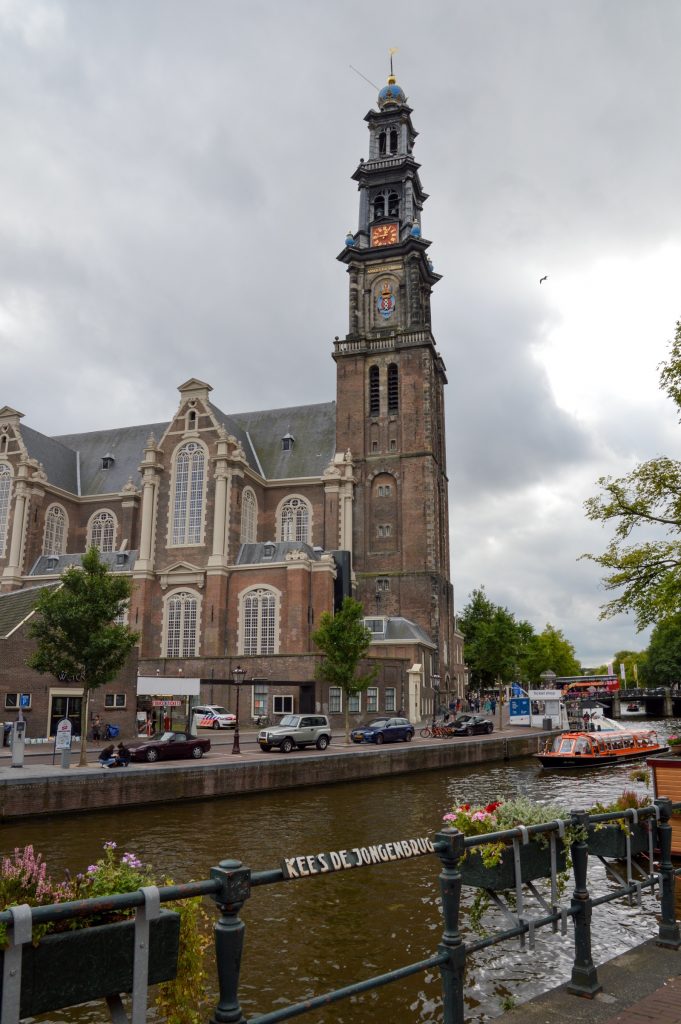 Bikes rule
Bikers rule the city. When it comes to traffic laws, bikers rank first through eighth and then come pedestrians and then cars. They speed through the city with enormous ease ringing their bells to make the tourists move out of their way.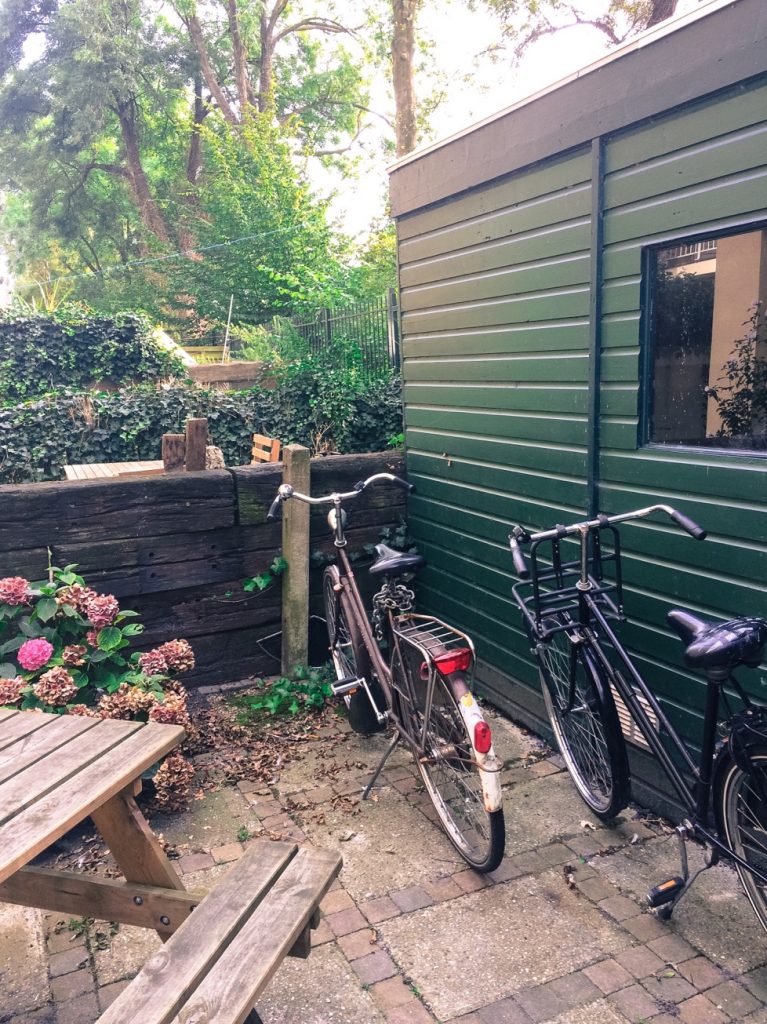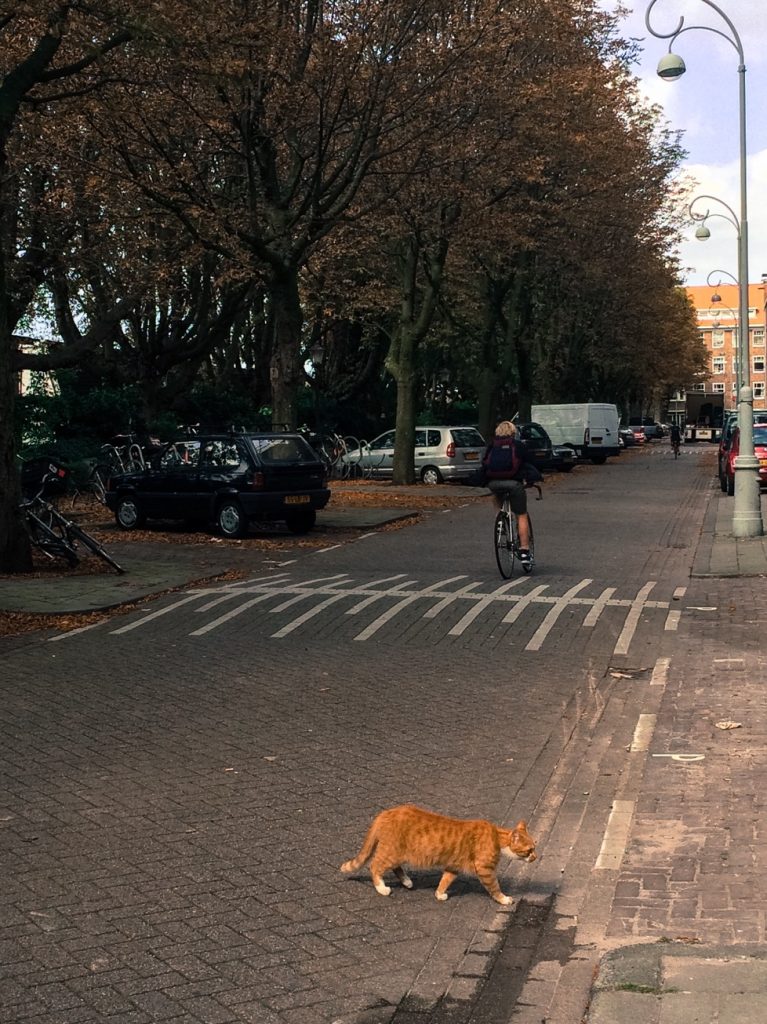 You don't have to get out of town to see windmills
Old windmills are pretty cool – especially when they pop up out of nowhere in the middle of a city.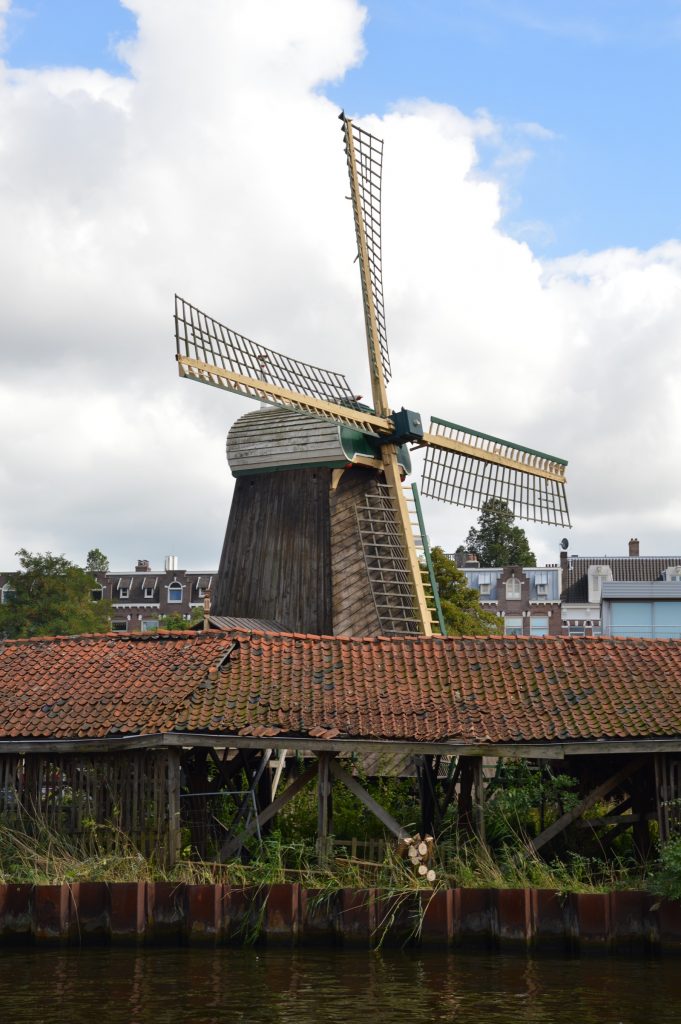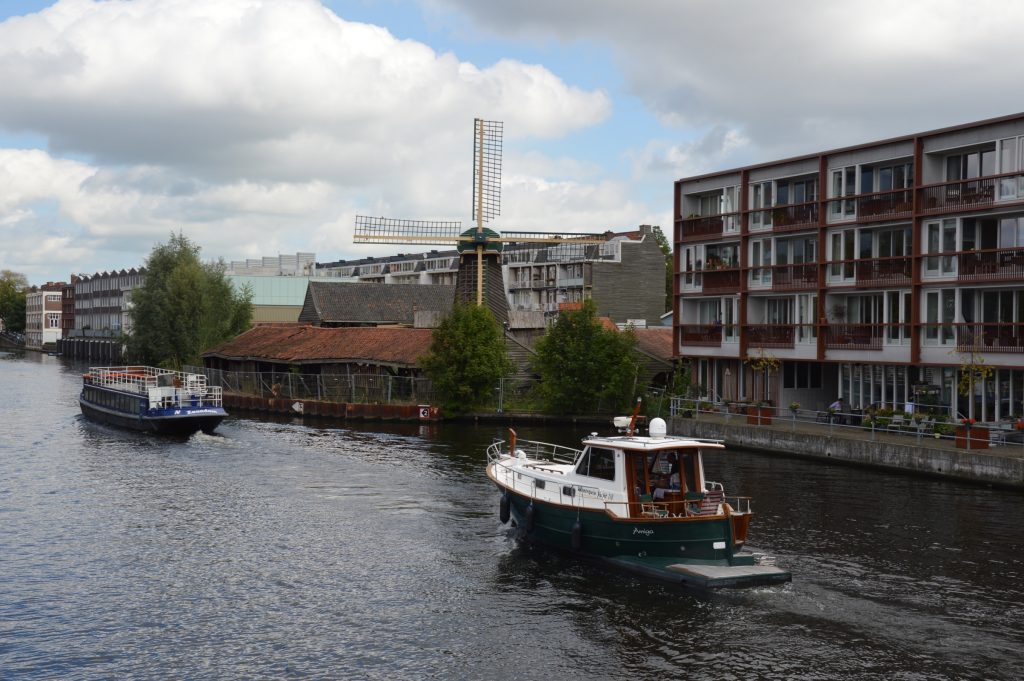 Football is always fun
Amsterdam ArenA is a beautiful stadium with OK fans. And we still like going to football matches in other countries.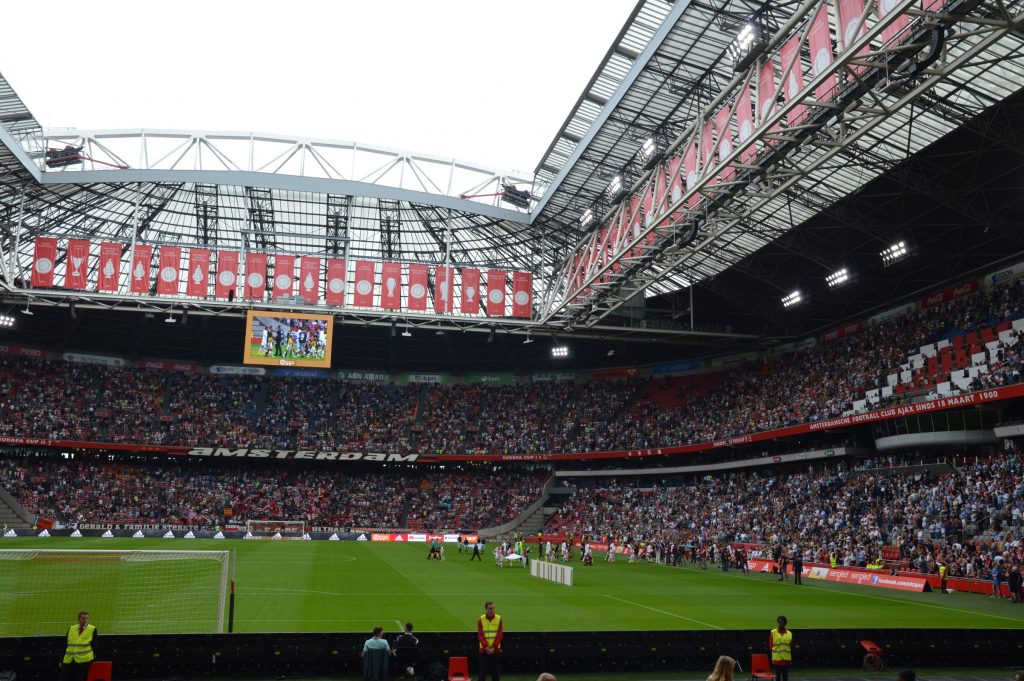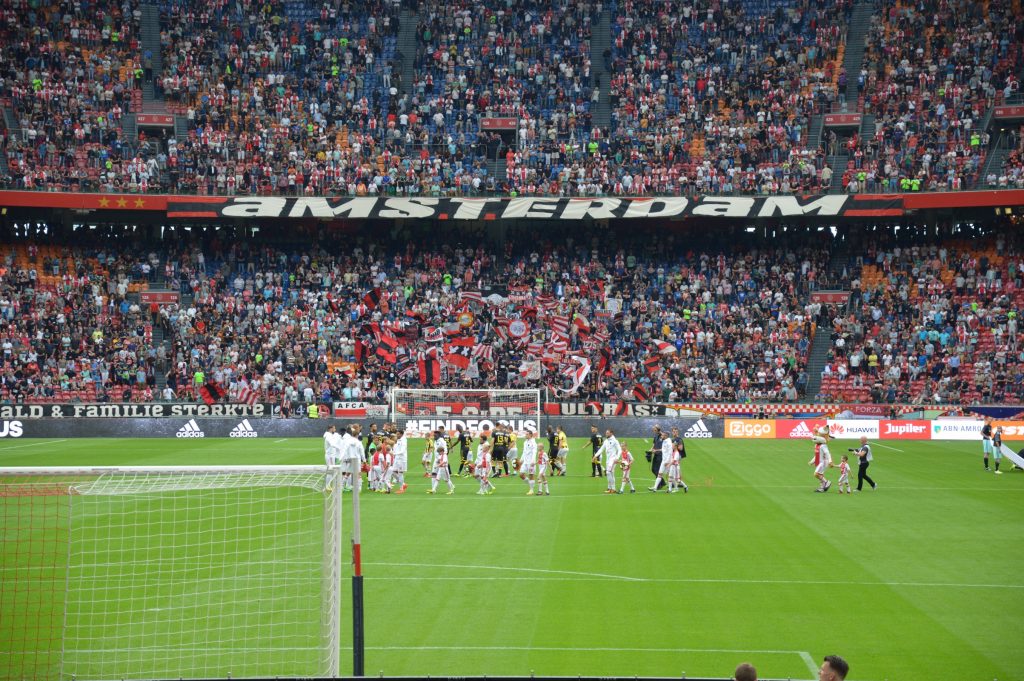 Of course the museums are great
The Anne Frank House is worth a visit. It's quite a moving experience to walk through the house these people hid and jarring to imagine Nazis rounding up Jews on the beautiful streets of the city. Tip: book your ticket online!
The Rijksmuseum is a really great collection, but really expensive! And it's a bit confusing winding your way through all the rooms. But we quite enjoyed the special exhibit of Japanese prints, which was a wonderful precursor to our upcoming visit to the country. Sarah also liked the Delftware.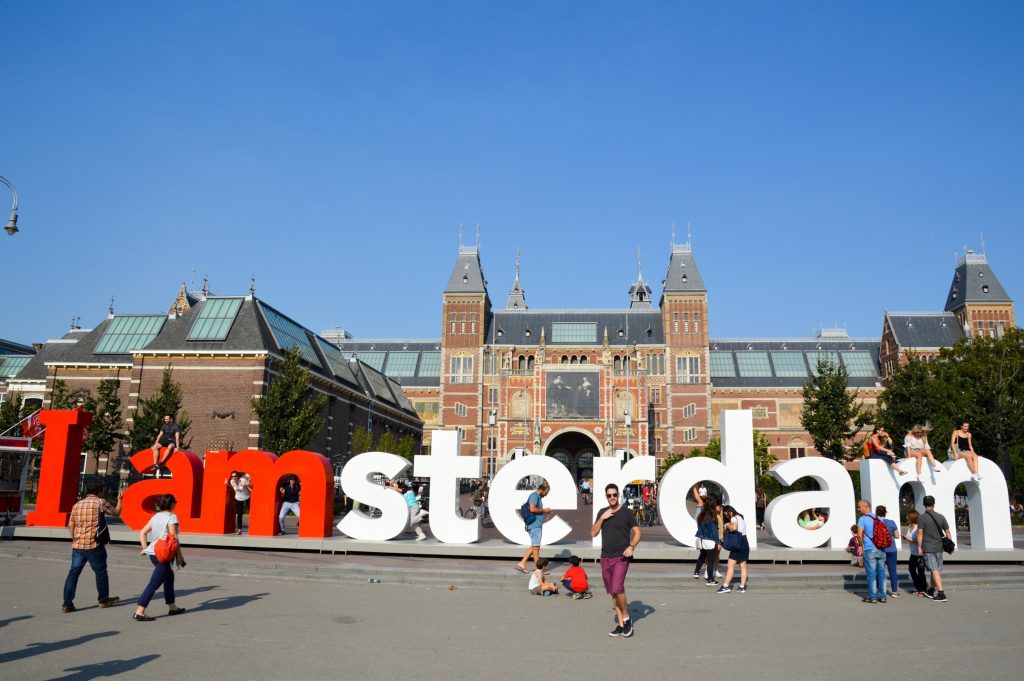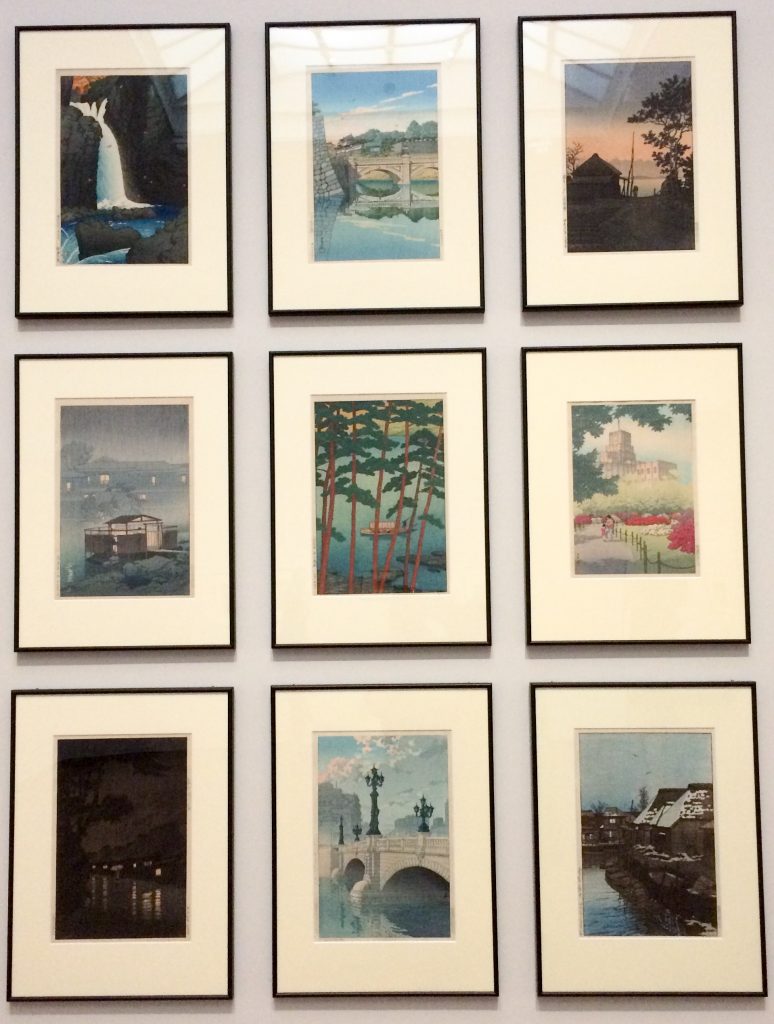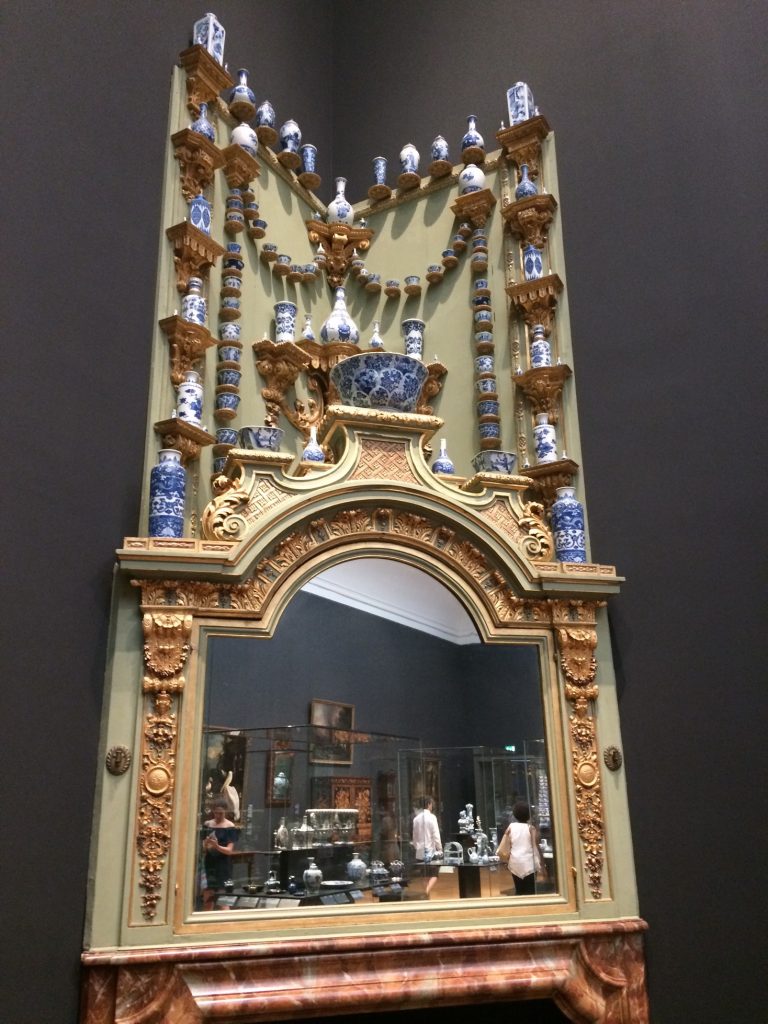 Westerpark is a really cool neighborhood
Westerpark, where we stayed, is a nice, residential neighborhood close to the Jordaan. The buildings aren't as picturesque as in the Jordaan or canal belt, but it's still surrounded by canals. It felt like a real neighborhood, but also was much quieter than much of the rest of the city. We could actually envision ourselves living there. Westerpark itself is an amazing park. It hugely popular with people relaxing and barbecuing and children playing. It has great paths to bike or run, restaurants and bars throughout, and a monthly Sunday market.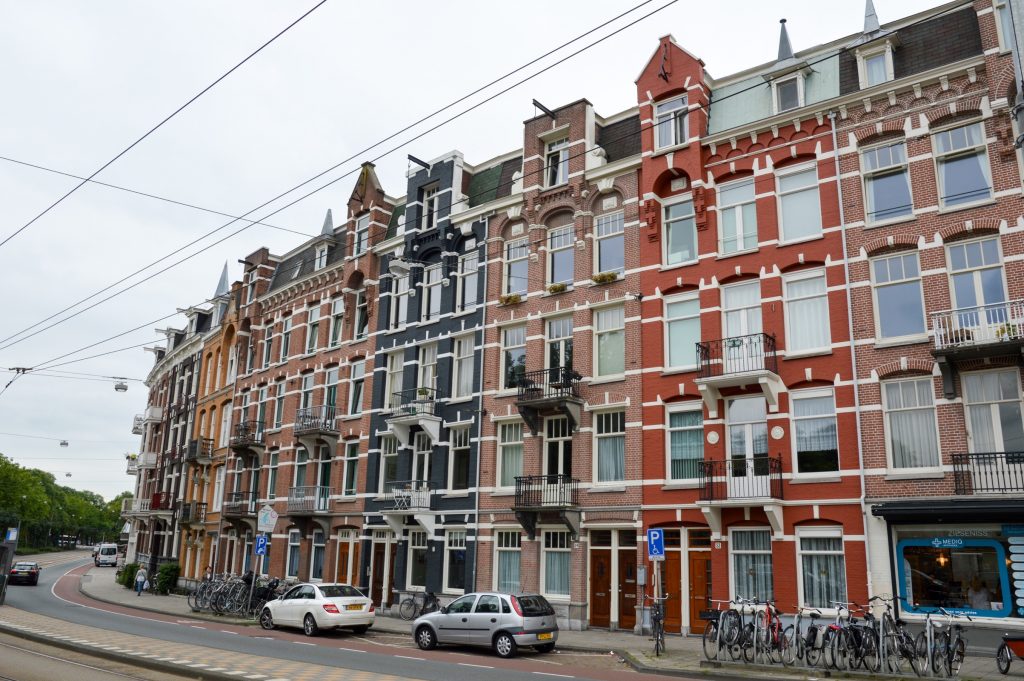 Eats and drinks
We went on somewhat of a best hits tour of places we loved during our last visits. Not so adventurous of us, but quite enjoyable nonetheless. And our favorites still held up.
Kantjil & De Tijger is an extremely popular restaurant for Indonesian rijsttafel. They cover your table with lots of small dishes to share including several proteins and lots of veggies. The highlights of our feast were the steamed vegetables with peanut sauce, grilled shrimp, and chicken kebab in a thick, sweet and spicy sauce. Go hungry.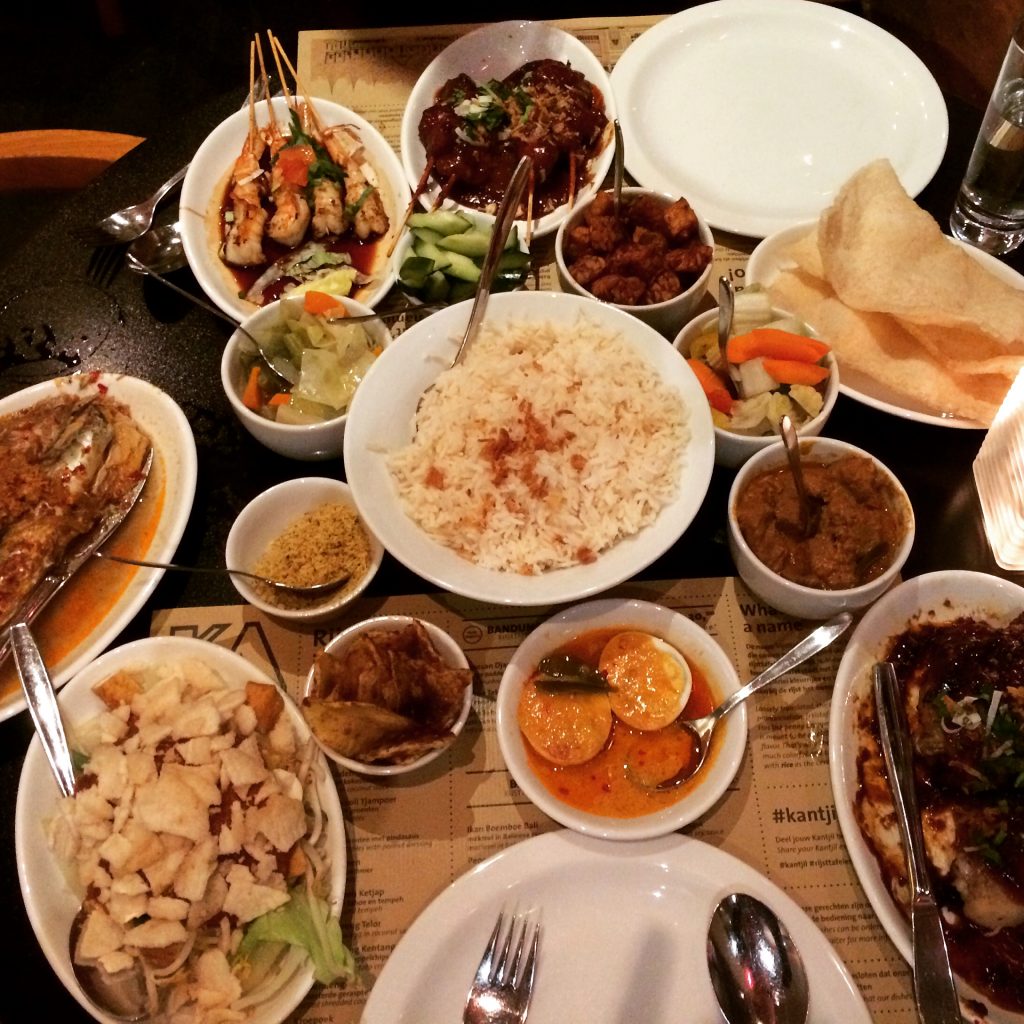 Winkel 43 makes the best apple cake in the world. You can eat in or take it to go. If you do the latter, they'll give you a cup full of whipped cream as well.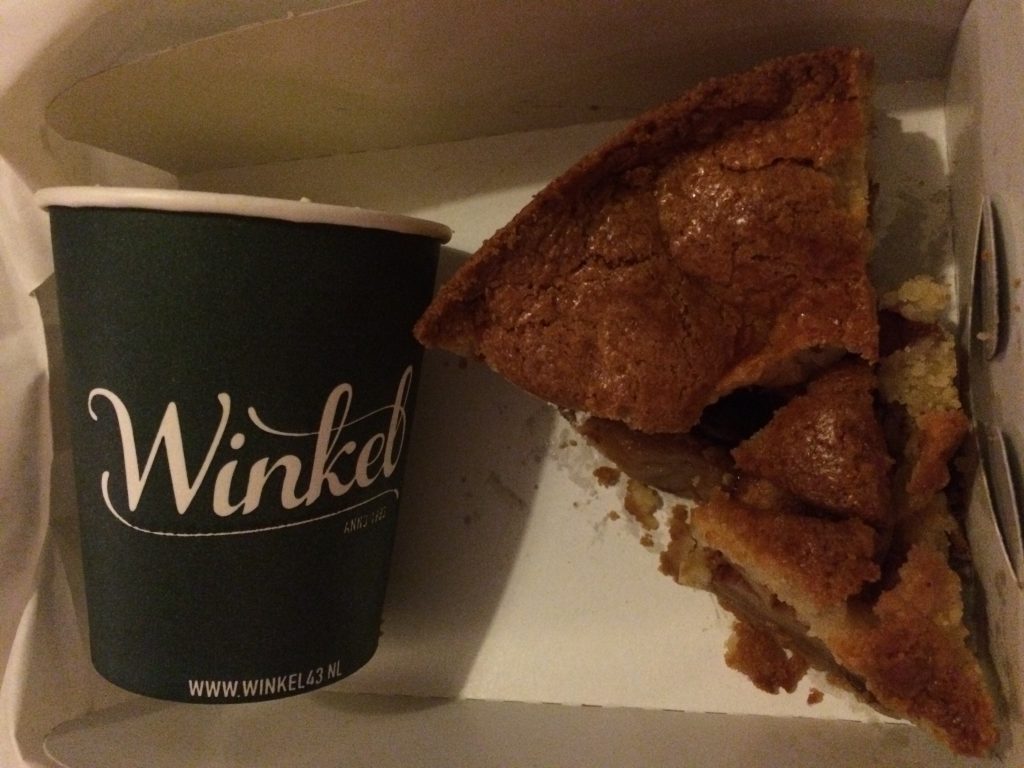 De Blaffende Vis is a chill, homey bar with super delicious, fresh bitterballen. The rest of their food is fine, but nothing to plan a visit around.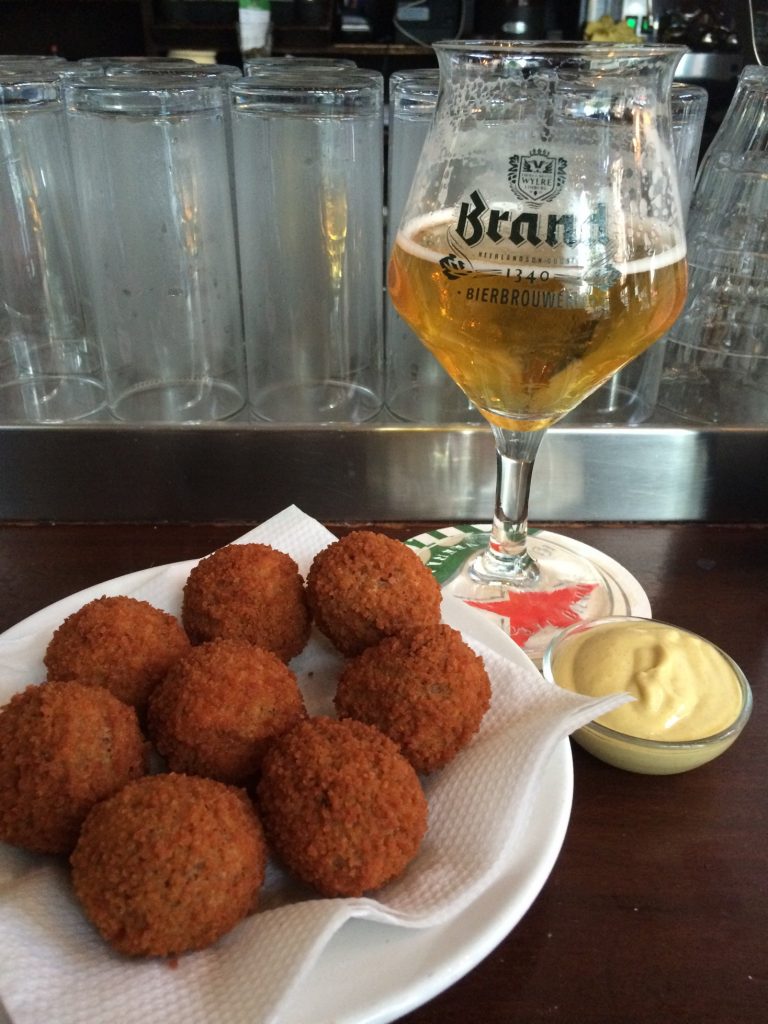 Arendsnest is the place to go to try Dutch beer – they have 40+ on tap. It attracts mostly tourists, but doesn't feel touristy. The bartenders are really nice and let you try anything before committing.