Last Updated on 8th January 2019 by Sarah and Justin
"Forget the flash, in which you may exist, the world is your map."
-From the Letters of Utrecht 
Utrecht is similar to Amsterdam in feel with its beatiful canals and beautiful people biking up and down its canals. But it's smaller and less touristy which might make it better. We think it perfectly epitomizes the Dutch concept gezelligheid (which roughly, imperfectly translates to coziness). Here's why…
The Oudegracht in Utrecht
We stayed in a great apartment up the steepest, most terrifying, most Dutch flight of stairs we've ever seen, let alone climbed/descended. It was on a perfect street, Twijnstraat, which is what one side of the famous Oudegracht turns into when it stops winding with the canal. It was really hot during our time in Utrecht (apparently the one week of the year the Netherlands gets hot), so we spent most of our time slowly meandering up and down Oudegracht and the other streets looking at the canals and interesting buildings.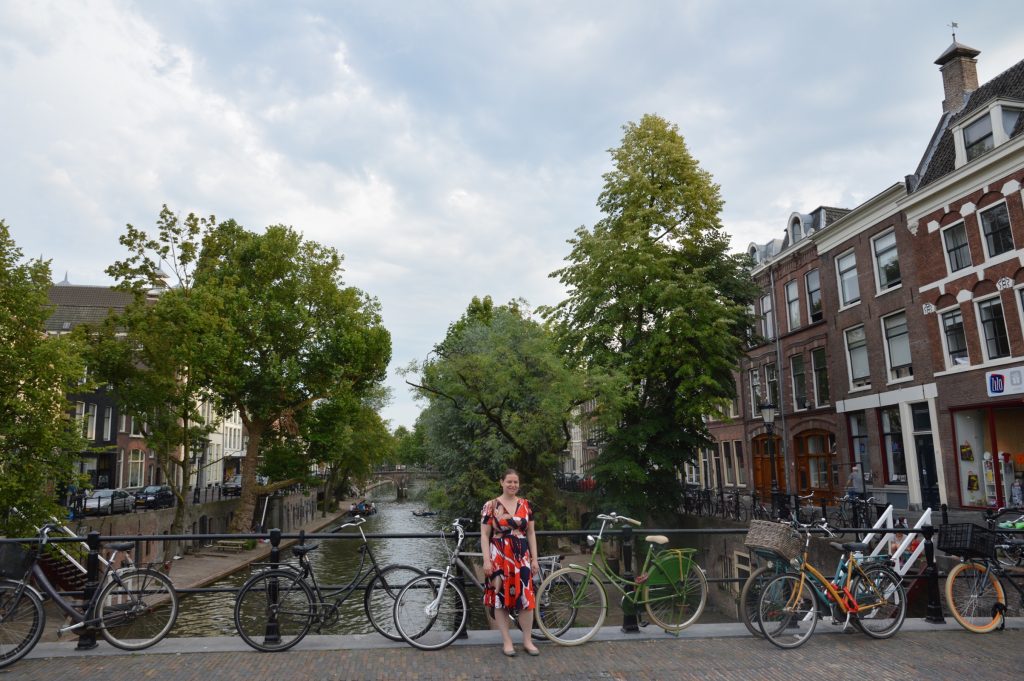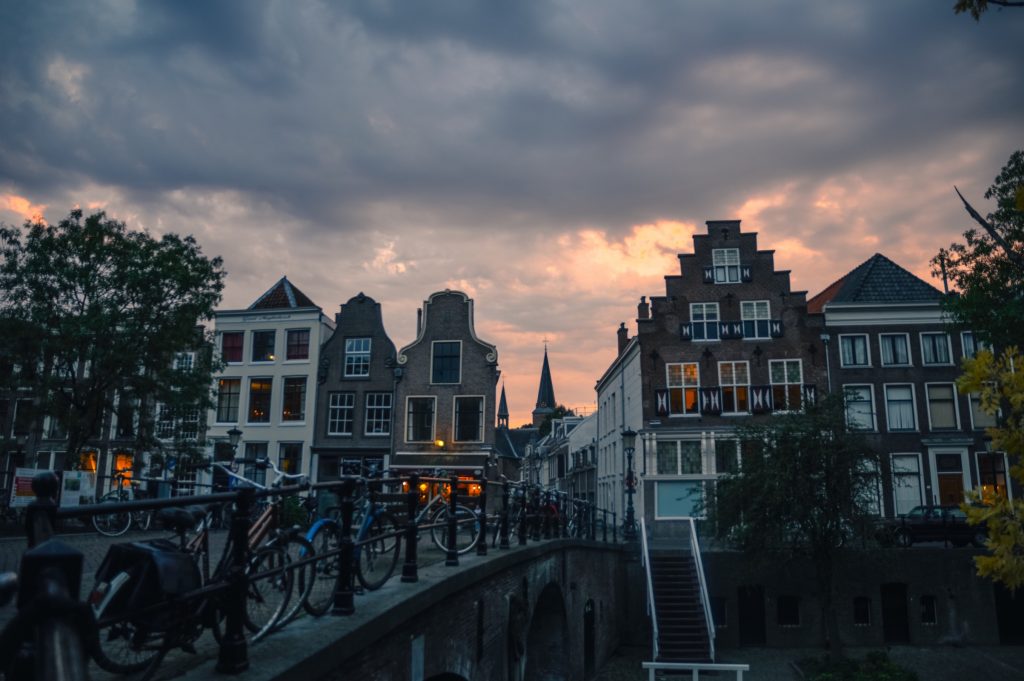 The unique thing about the Oudegracht and the other canals in Utrecht is that they have space to walk or sit or dine level with the water. It's like a canal-long terrace, and we've learned people in the Netherlands love nothing more than sitting at an outdoor terrace enjoying the good weather (when they get some!).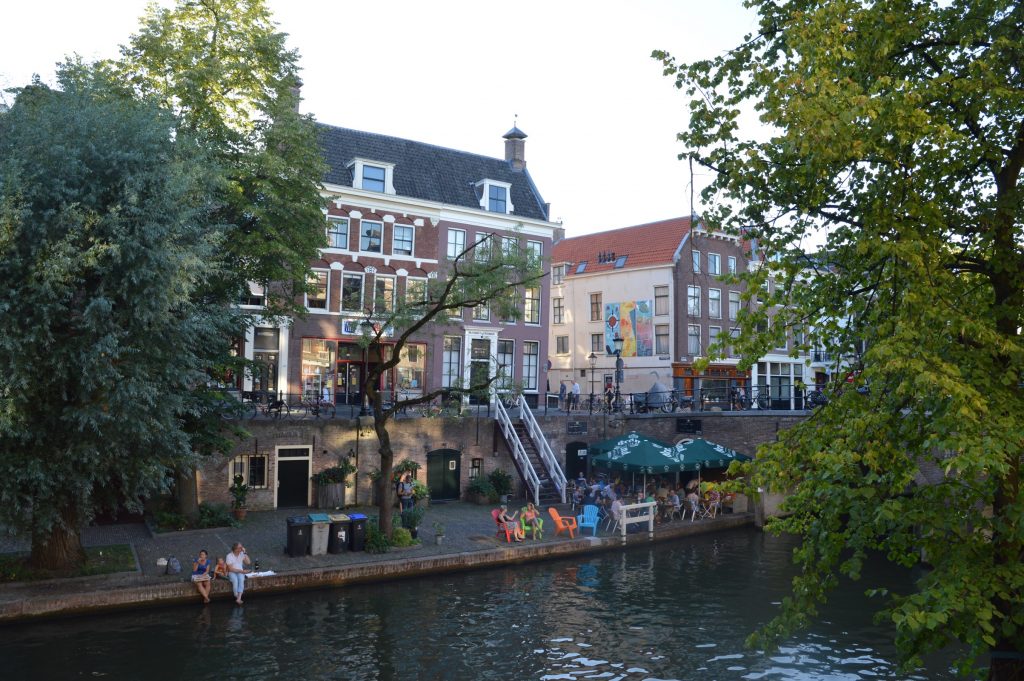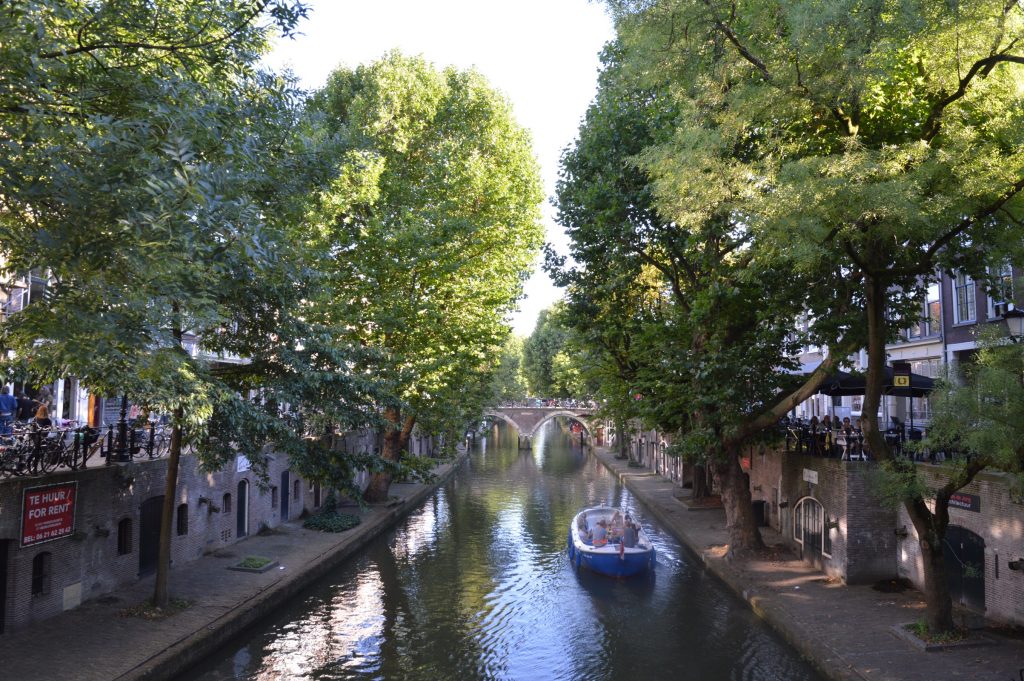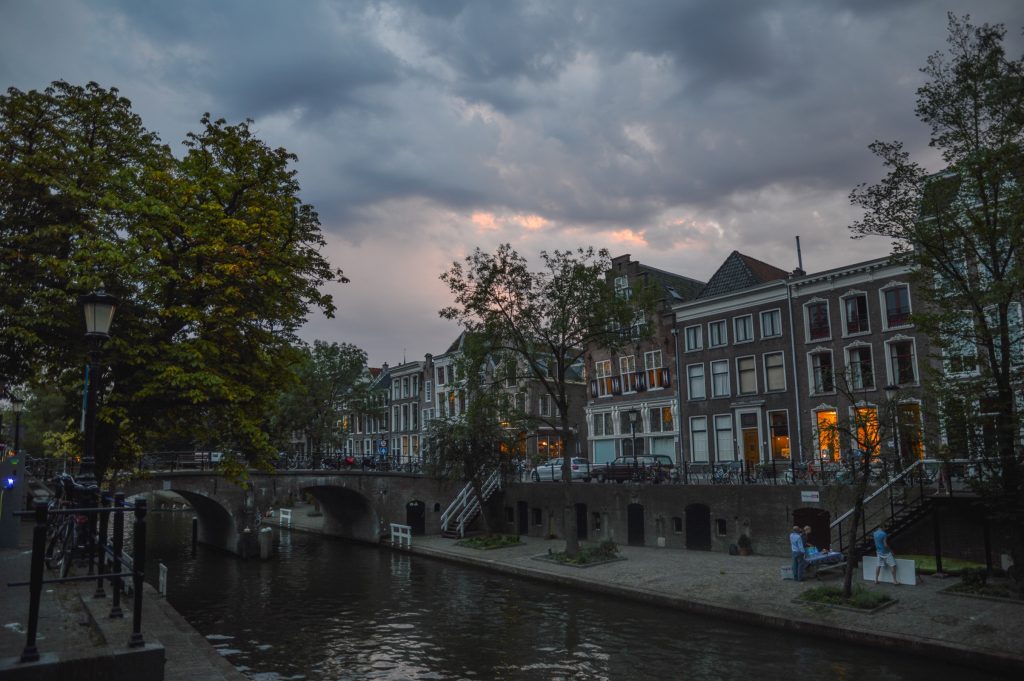 To us, everyone in Utrecht just seemed so happy and enjoying their city: biking (everywhere), grilling in the park, and riding in boats up and down Oudegracht while eating and drinking quite a bit.
This includes numerous bachelorette parties…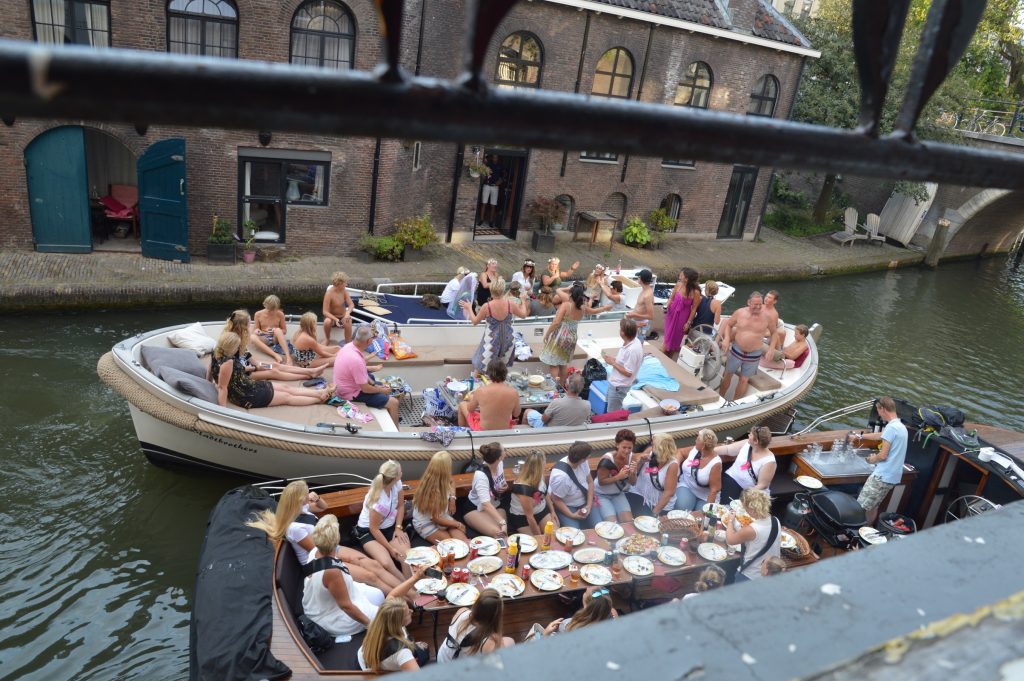 DOMUnder
We did do one touristy/sightsee-y thing. With discount coupons given to us by our new friend Afra (thanks!), we went to DOMUnder, an archaeological site underneath the Domplein Square. We learned about the history of Utrecht and saw ruins and archaeological finds dating back to when Utrecht was part of the Roman Empire. Dom Tower is the tallest church in the Netherlands. It was once connected to Dom Church (aka St Martin's Church) by a massive nave, but in 1674, a hurricane-like storm blew it down and it was never rebuilt. The people of Utrecht were so upset, they didn't clean up the wreckage for 100 years.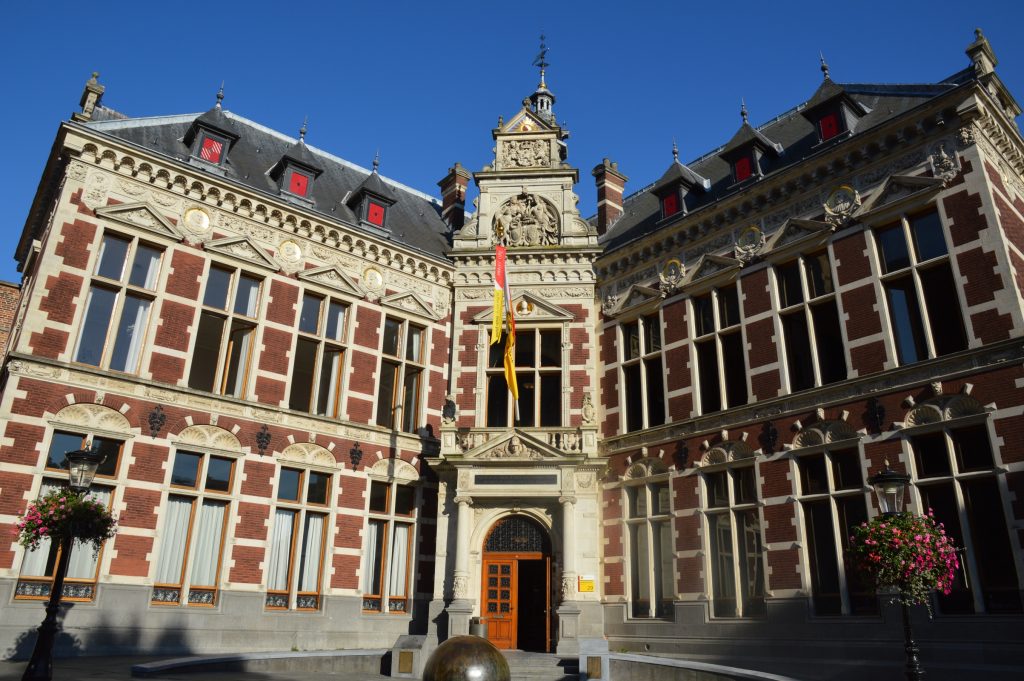 The Letters of Utrecht
We thought we were doing another touristy thing, only to discover we were actually doing something even locals don't know much about. Along a few blocks of the Oudegracht, there's a never-ending poem called the Letters of Utrecht. Every Saturday at 1pm, a new letter is carved and added. The project is supported by the people of Utrecht through donations for each letter. We thought this sounded like such a cool project and we were very excited to be in Utrecht on a Saturday! Of course, the only other people who went to witness this momentous occasion were the benefactors of the week's letter (and their dog). Click here to read an English translation of the poem to-date.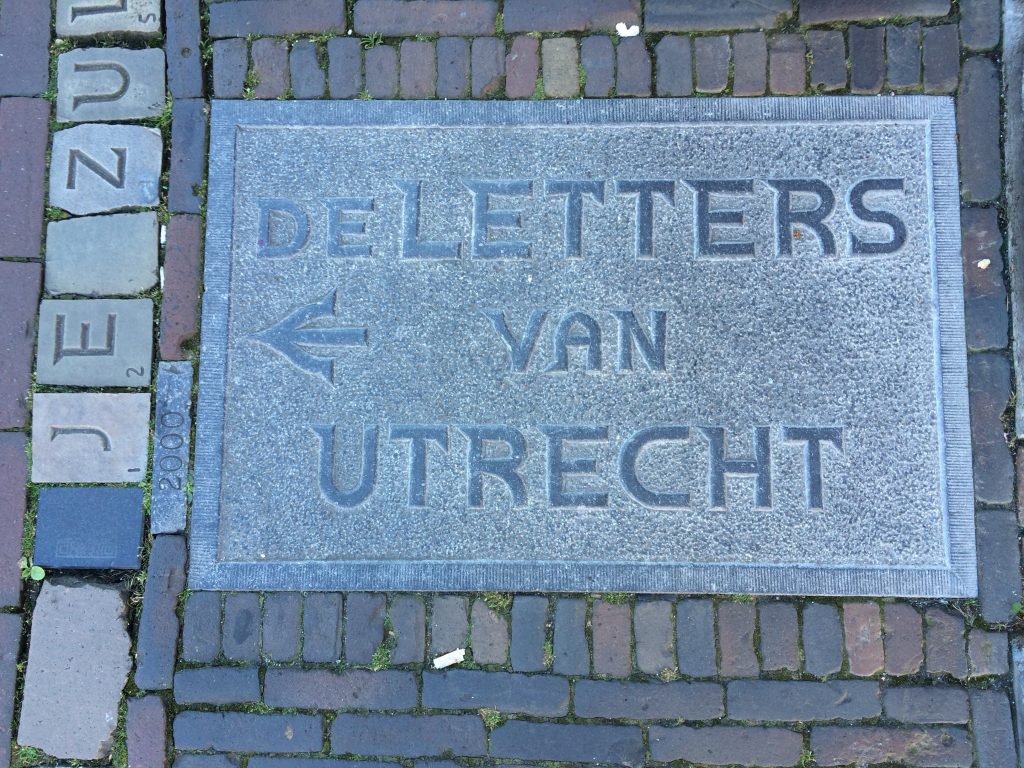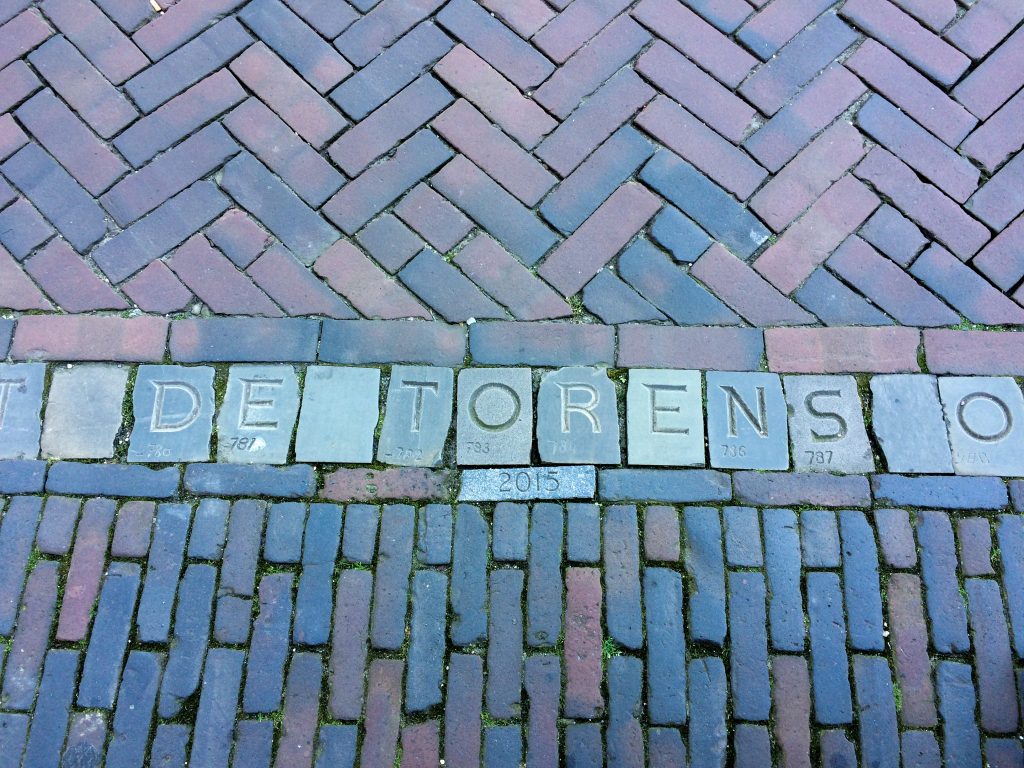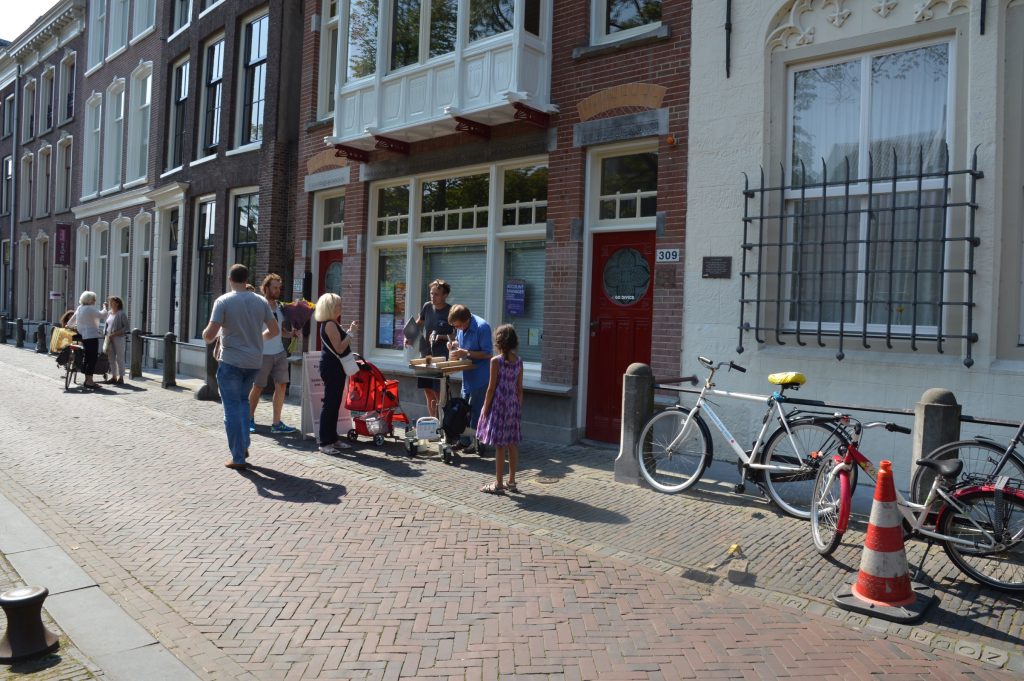 Day trip to Den Bosch
We took one day trip to 's-Hertogenbosch (aka Den Bosch) to meet Sarah's LAM sister, Ine, and her husband Ruud. They generously took us on a boat tour of the Binnendieze, canals that wind through and under the city.
Eating and drinking in Utrecht
We cooked a lot because Twijnstraat had everything you could want: Albert Heijn (the best supermarket ever, and we know supermarkets), middle eastern grocery, bio-markt, bakery, butcher, fishmonger, cheesemonger (with the biggest selection of cheese in Utrecht), wine stores, beer store (which opened during our stay like they knew we would be there or something), ice cream shop, and many cafes. Two notable spots we found just off the main street…
We ordered take-out Thai from Saowapa. The food was so fresh and light as compared to New York take-out Thai. It was perfect for the hottest night we were there when cooking was just not an option.
You could probably go into any bar in Utrecht and be happy with the beer selection and the environment. Our favorite was Cafe Derat (which Justin found on a run). It has a ridiculous selection of beers from the Netherlands and two cats. We hung out with one and it made our pub-going experience all the better.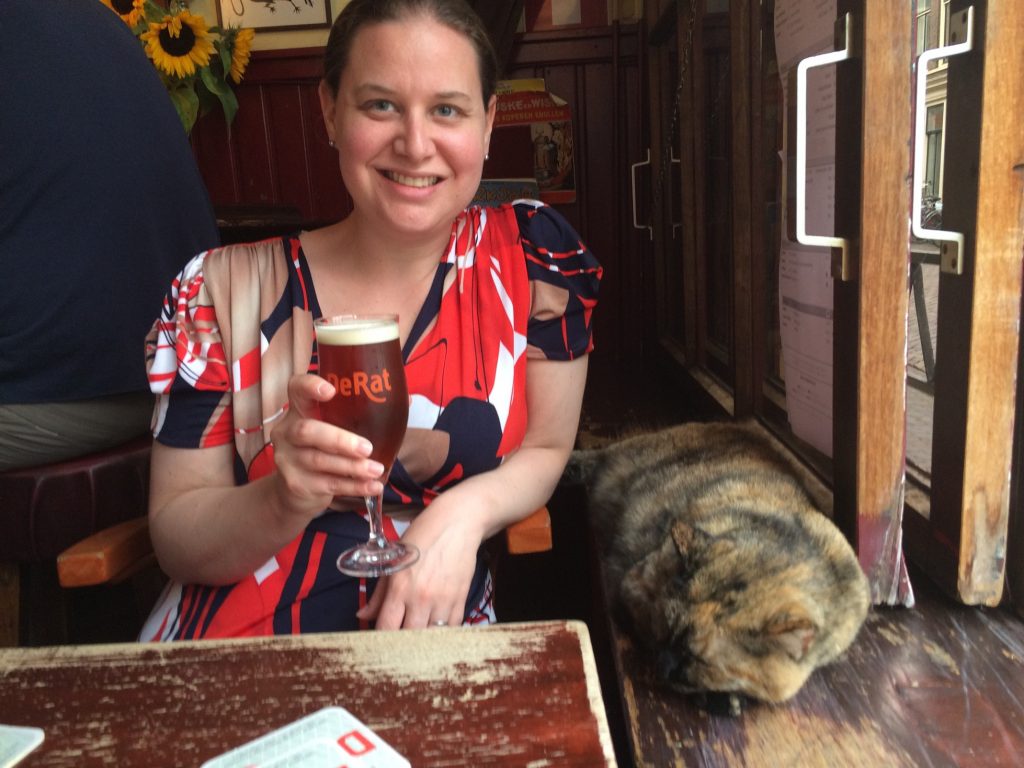 Utrecht is a must-visit on a trip to the Netherlands. Doing it as a da trip from Amsterdam is easy, but that might result in the city feeling like Amsterdam-light and that just wouldn't do it justice. We highly recommend spending more time getting to know the place.
Like this post? Pin it!