We had high expectations for Kyoto due to its status as a must-see destination in Japan. We loved it. We had six days there, and could easily have spent six more.
We pretty much did the greatest hits tour. The difficult thing about being a tourist in Kyoto is that the main sights are spread out all over the city, so planning is necessary especially if you want to see a few things in one day. We took a more leisurely approach, hitting one big sight per day. It's not the easiest place for someone like Sarah with a lung disease – there are a lot of stairs and hills to climb to see some of the temples and shrines. But we just took the portable oxygen concentrator with us more than usual and went slow.
Kinkaku-ji (Golden Pavilion)
As its nickname implies, Kinkaku-ji is a temple covered in gold leaf. It's stunning. In terms of the complex area, there's not much else to see, but whatever. It's gold! At the time of year we visited (Autumn) it's particularly beautiful surrounded by trees of different colors.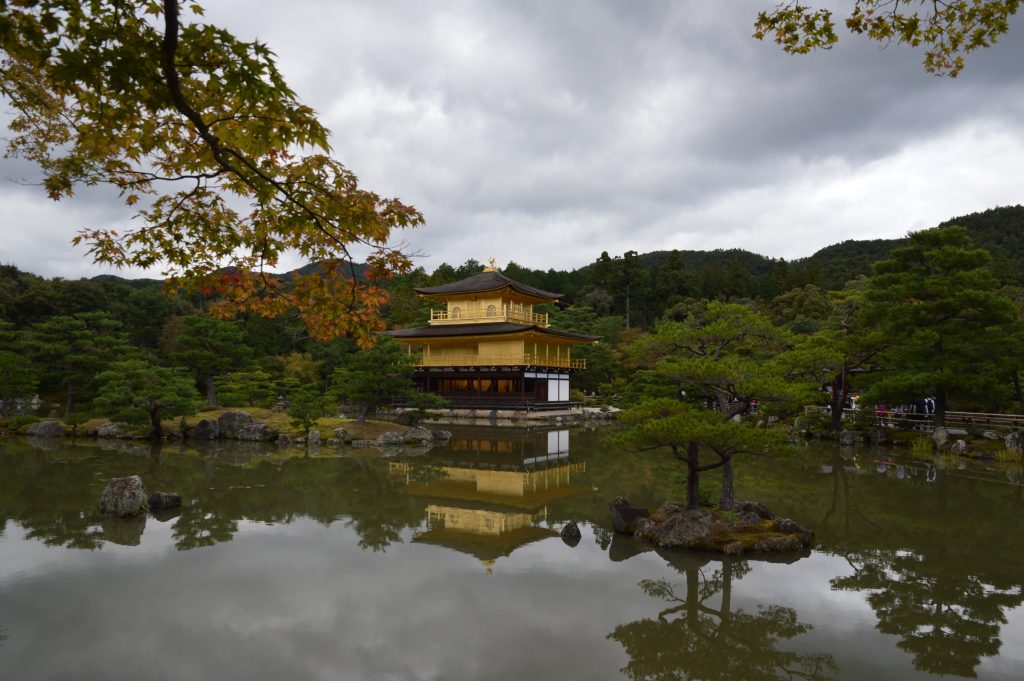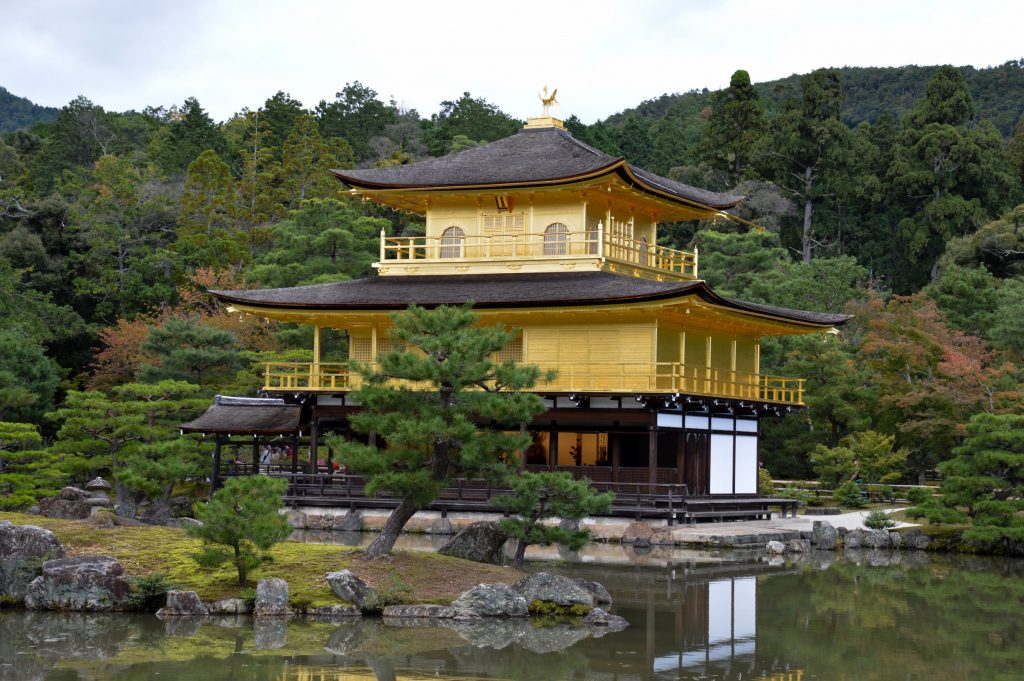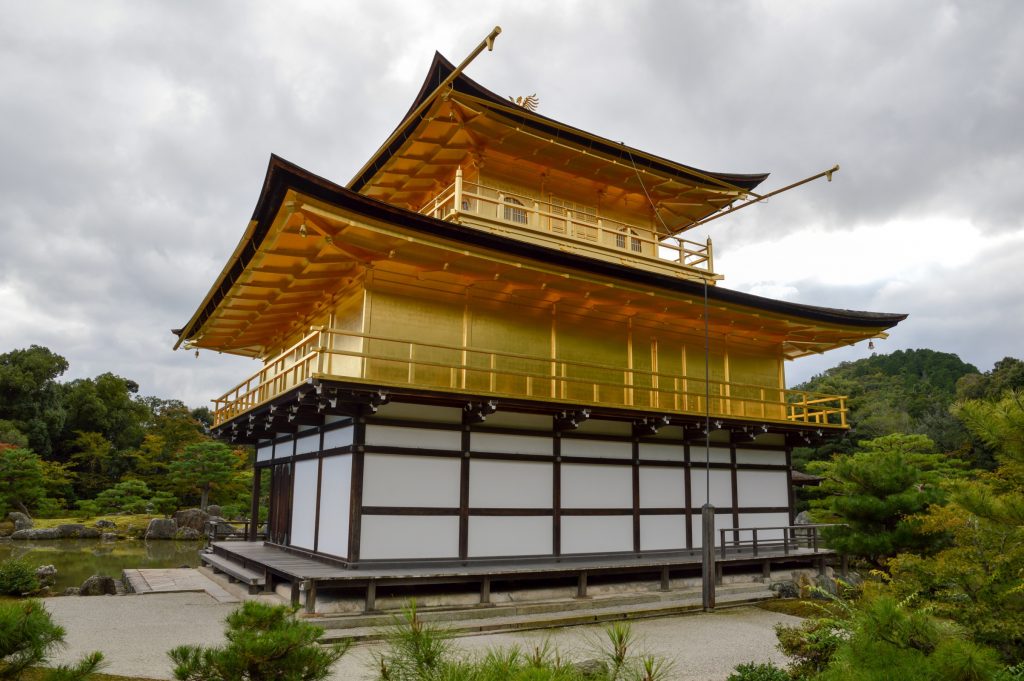 Fushimi Inari-taisha
Fushimi Inari-taisha is the place known for its thousands of torii (those orange gates). What we didn't know before we looked into it further was that going through most of the torii involves hiking up a mountain. So Sarah strapped on her oxygen for the climb. We didn't go the whole way, instead choosing to stop at the mid-point – which features a nice view of the city. But in addition to many inclines, we climbed 544 steps, so felt accomplished enough. Before you even get to the gates and hike, you walk through a complex of beautiful shrines. The whole place is particularly beautiful at sunset, which is when we went. Though that does mean you hike a bit in the dark.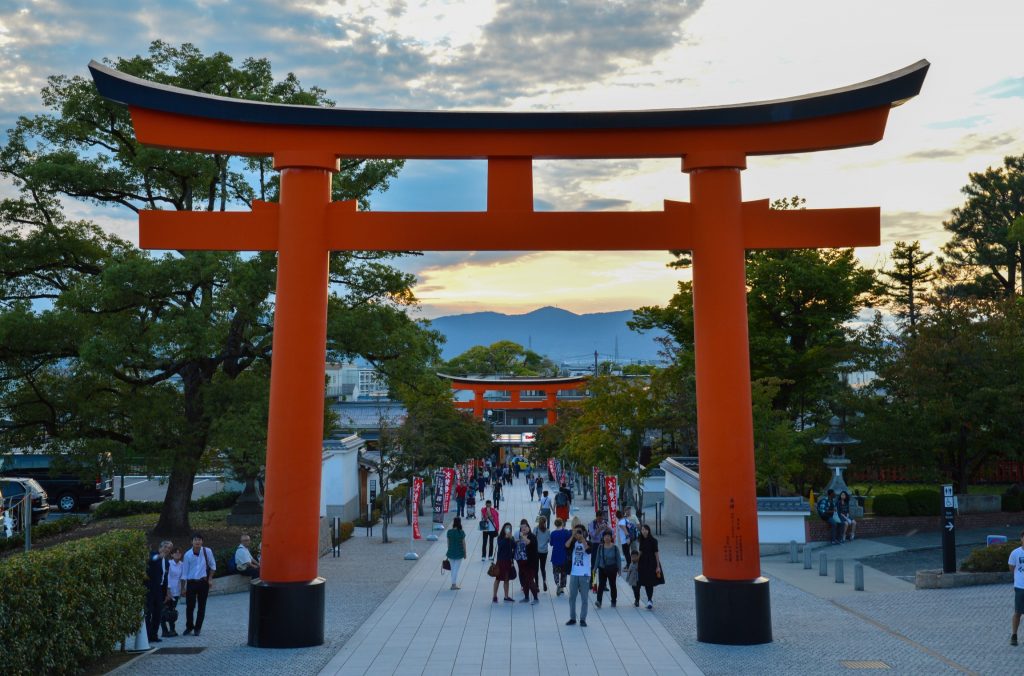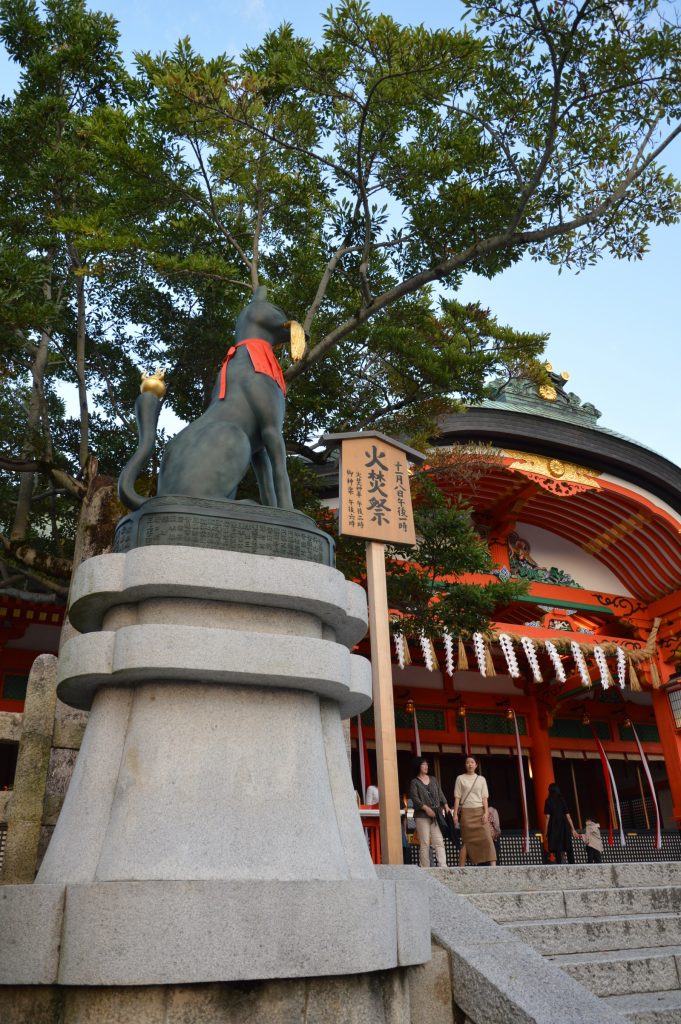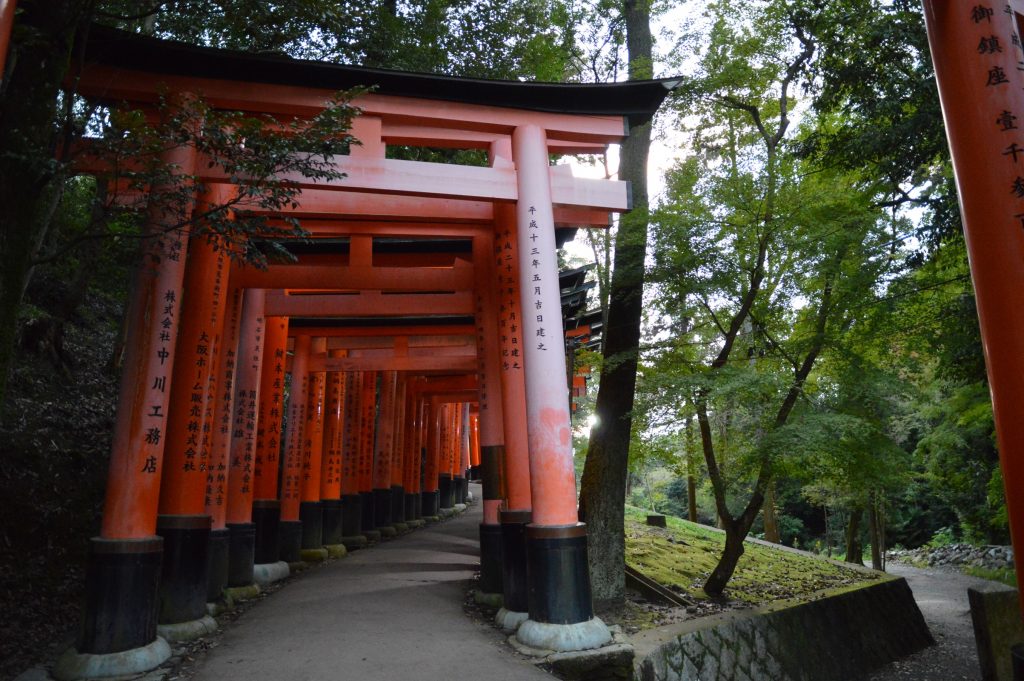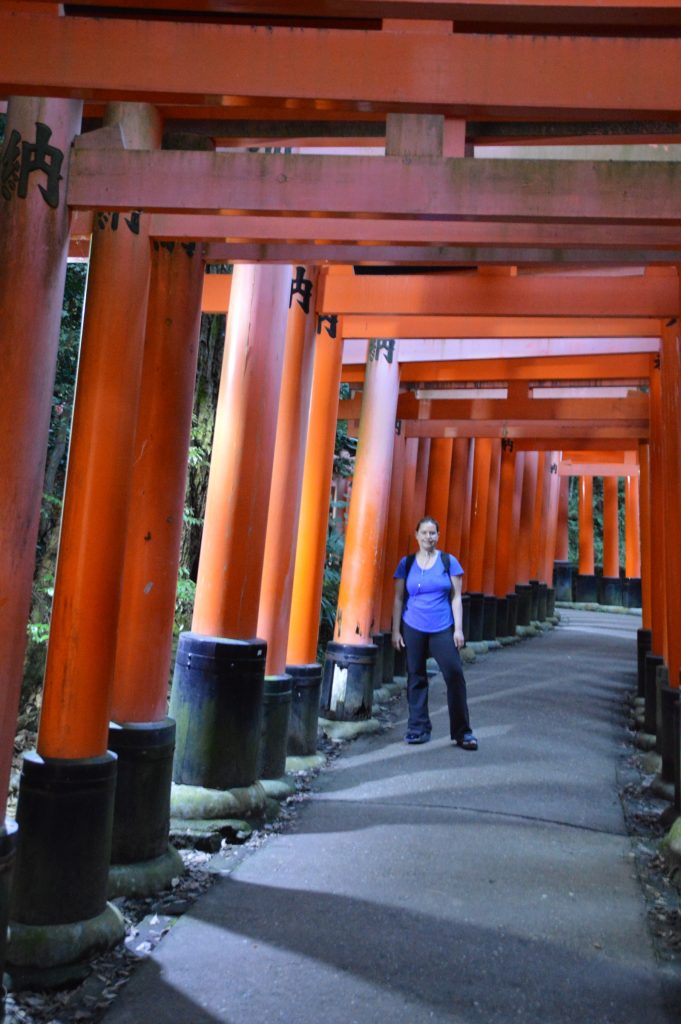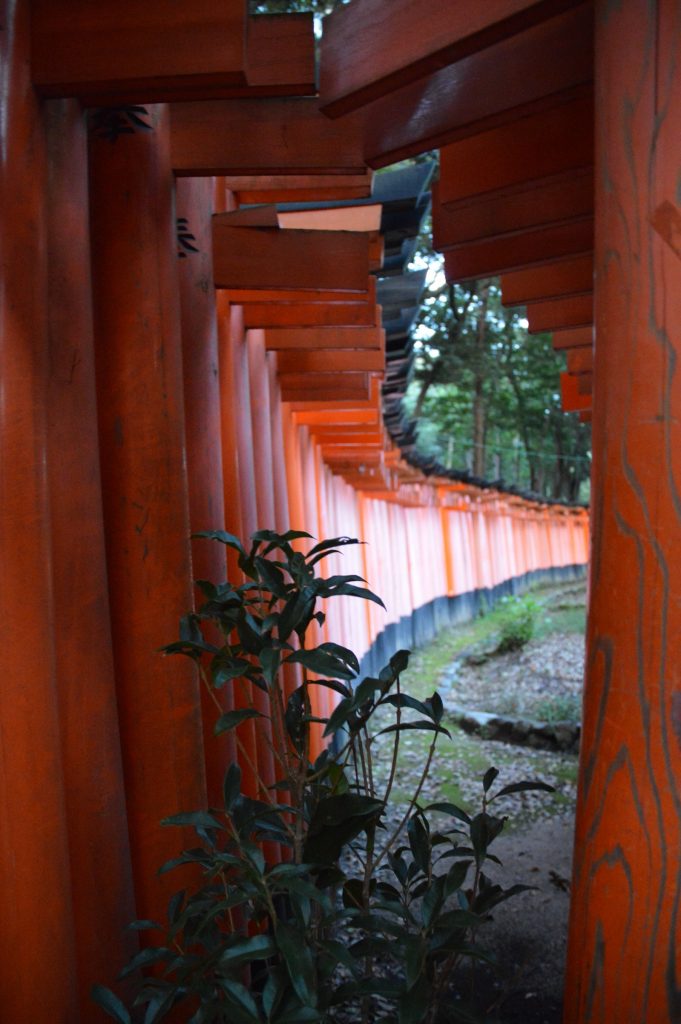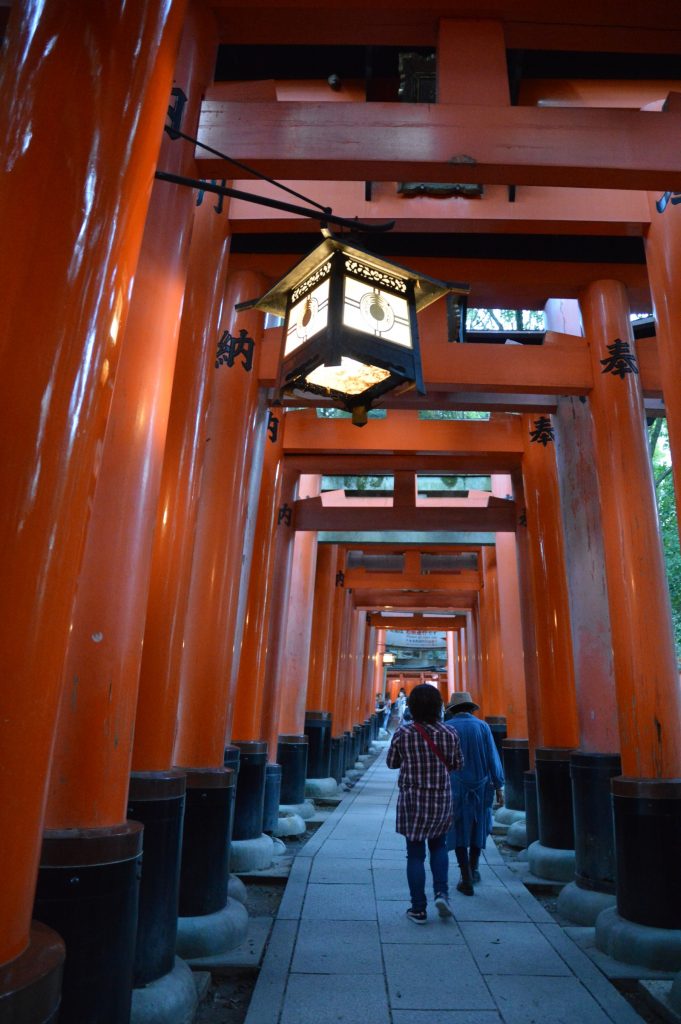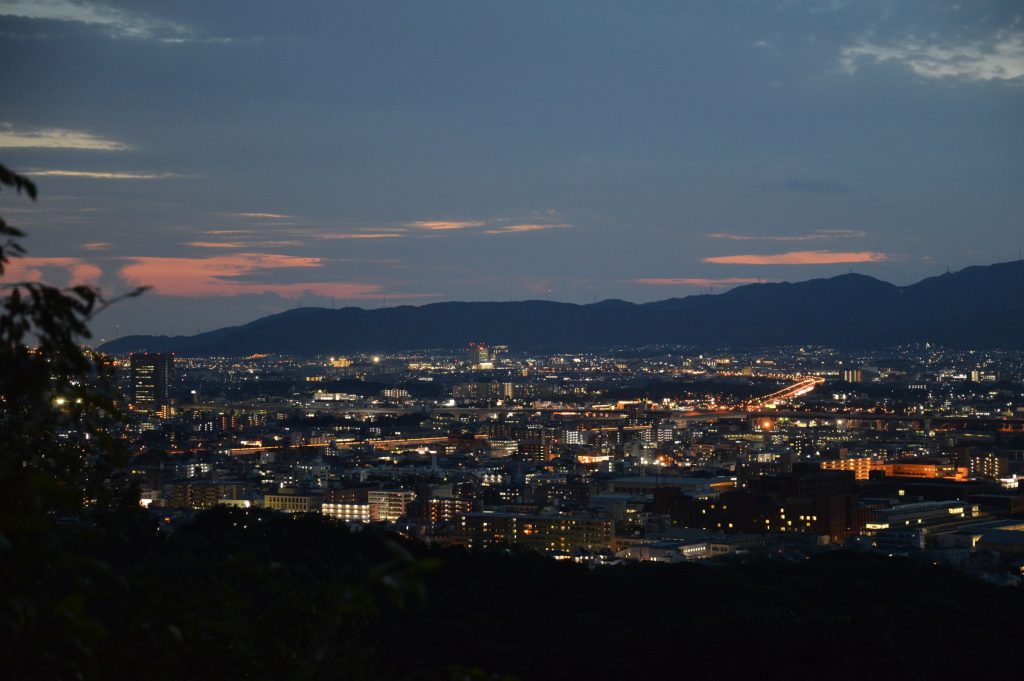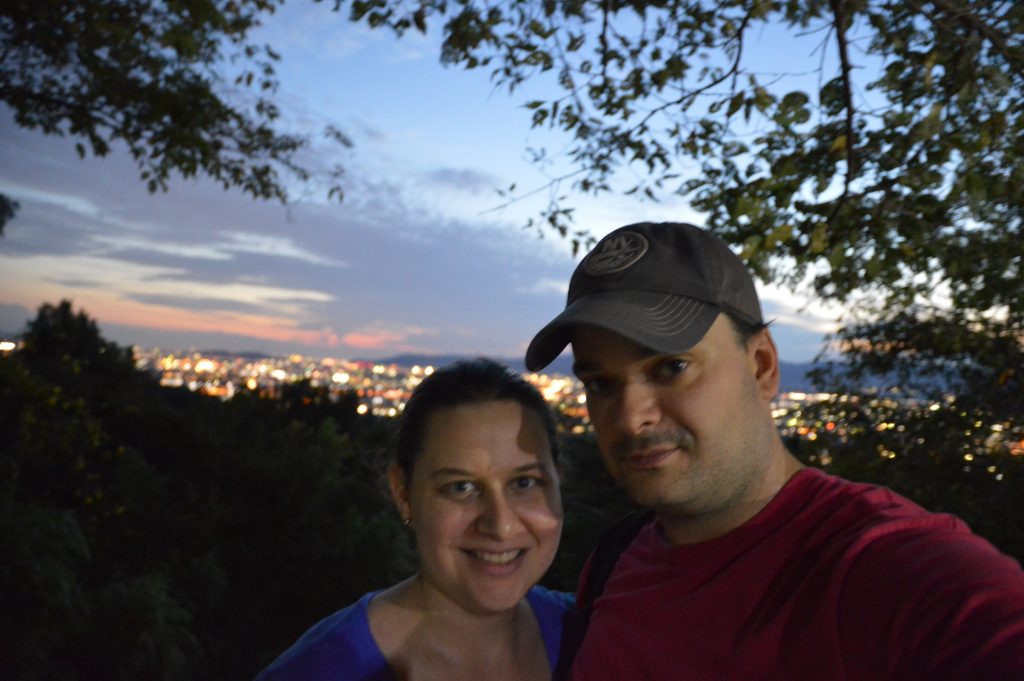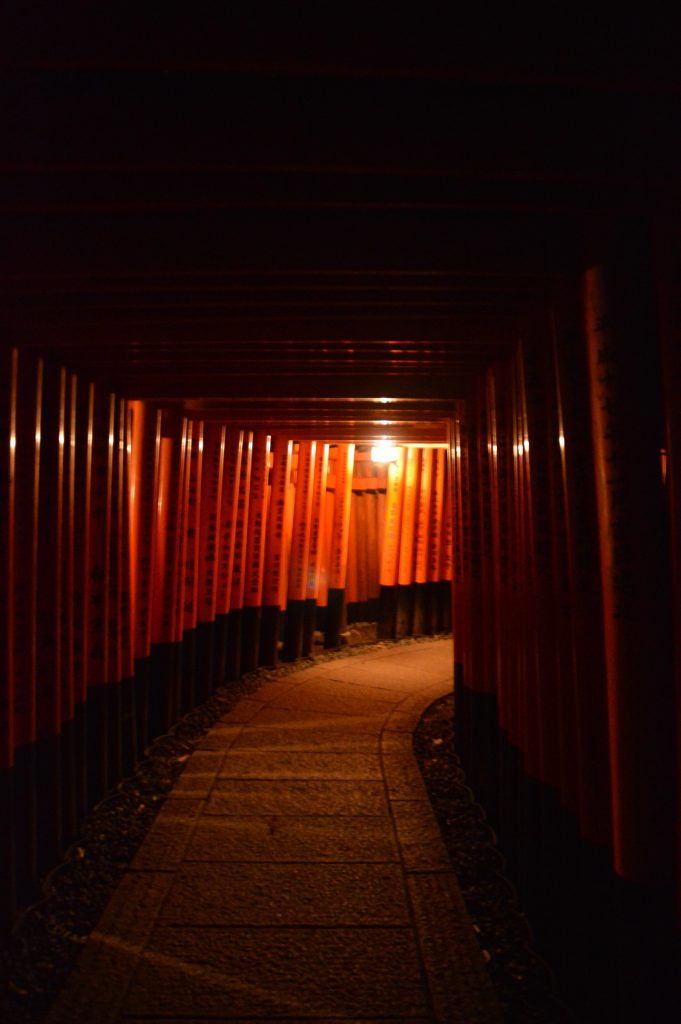 Arashiyama Bamboo Forest
We'd seen many pictures of the Bamboo Forest and knew we had to go see for ourselves. The "forest" in all is about a 15-minute walk, but it was still pretty cool. The bamboo grows around a shrine and a temple. Nearby is a really busy and touristic street with a whole bunch of shops. And then there's Arashiyama Park, a bustling, family-friendly area by the river, which is also beautiful. You could easily spend a whole day exploring.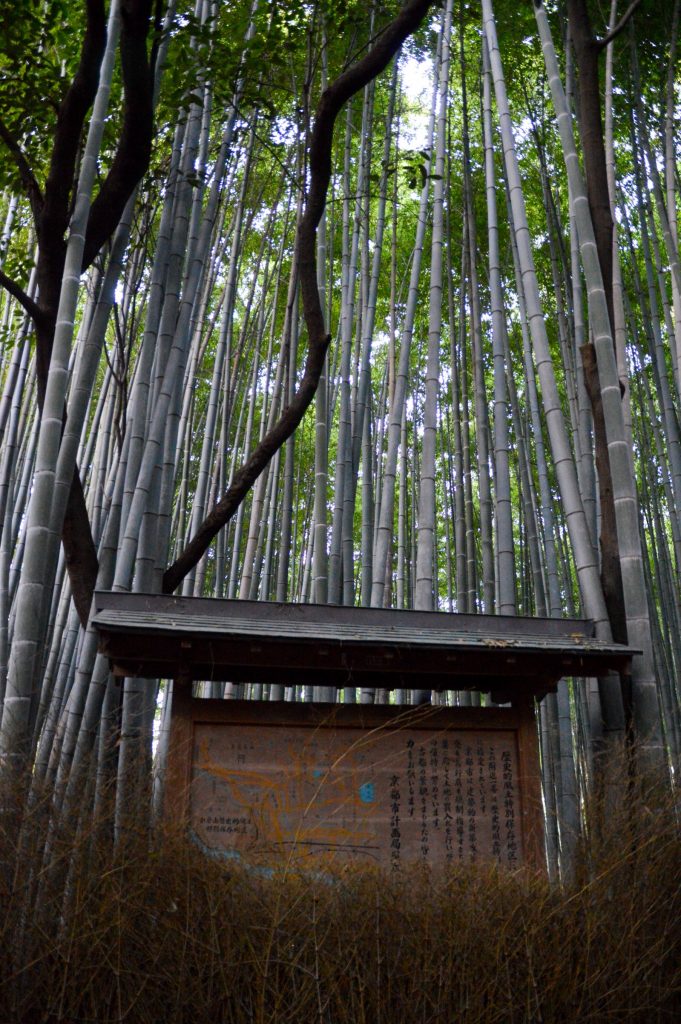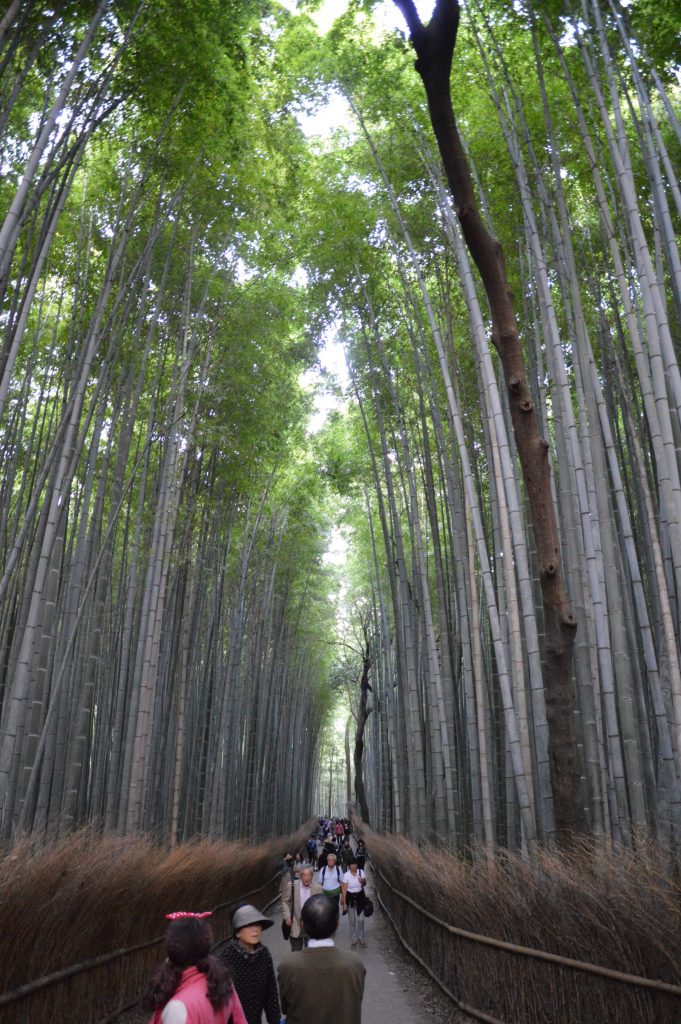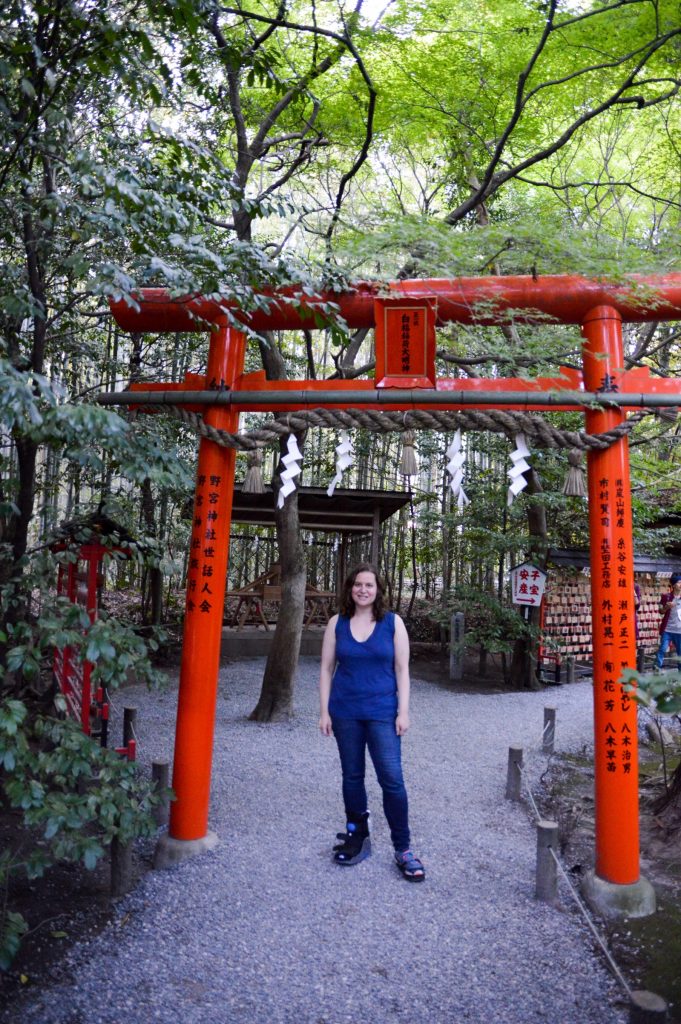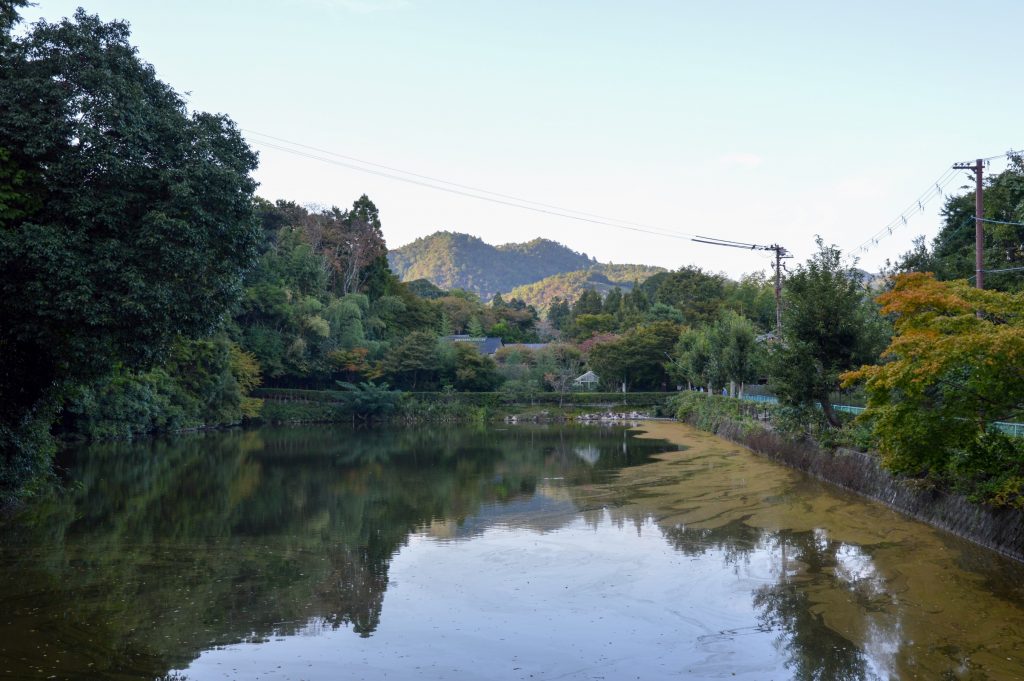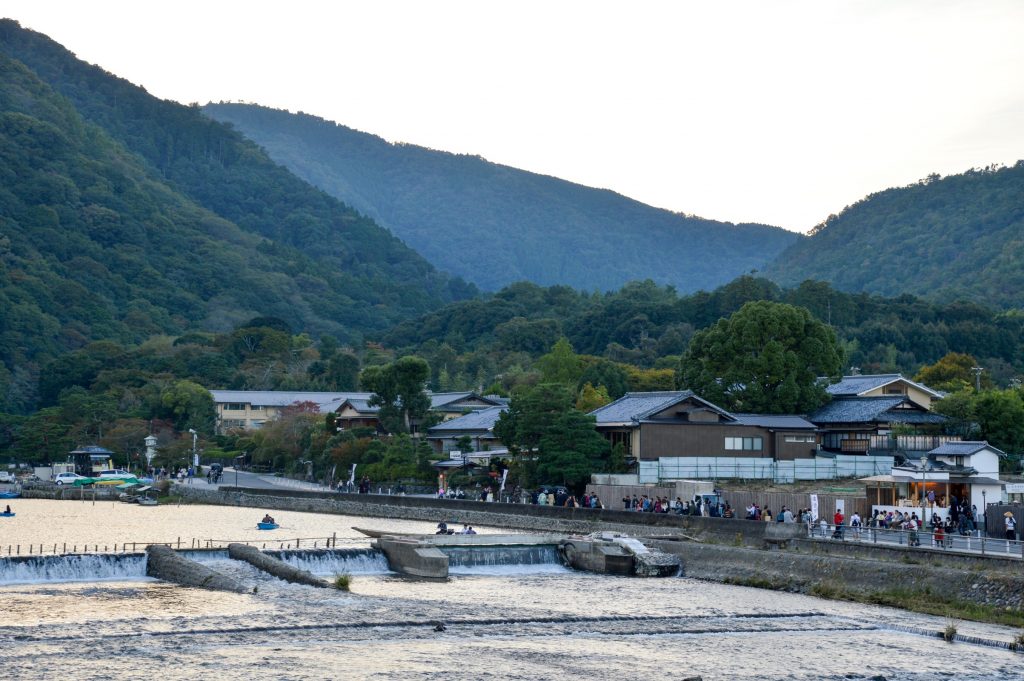 Gion
Gion is one of the most well-known geisha districts in Japan. Since we had just come from Kanazawa, it wasn't as interesting to us. But it is still a cool place to walk through and if it's your only exposure to such a neighborhood, we'd recommend it. It's also right next to the Kamo River, which is a favorite place of locals who like to hang out on the river bank: walking, fishing, eating, anything!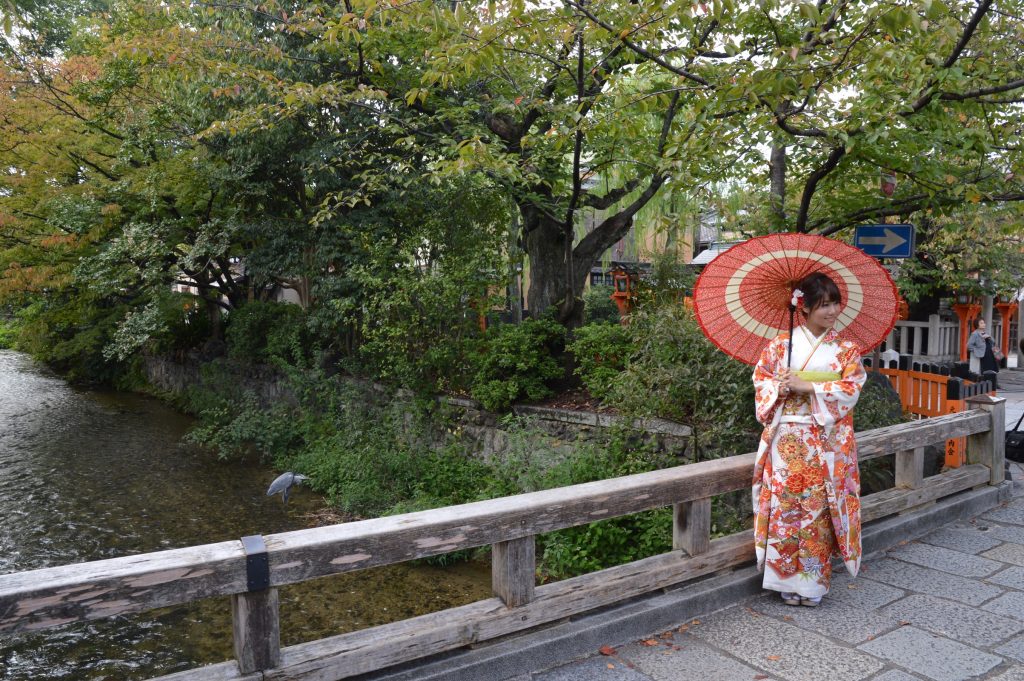 Chion-in and Yasaka Shrine
The best part about Gion for us was its proximity to the Yasaka Shrine and Chion–in temple complex. We started at Yasaka Shrine, made our way through Maruyama Park (known for its cherry blossoms in the Spring), and ended up at Chion-in. We didn't realize it until we left, but by doing this we avoided going up massive amounts of stairs. Chion-in is a really big temple with two gardens. Due to construction, right now you have to walk through the main temple to get to one of them, which was a cool experience. The gardens are small but quite beautiful and peaceful.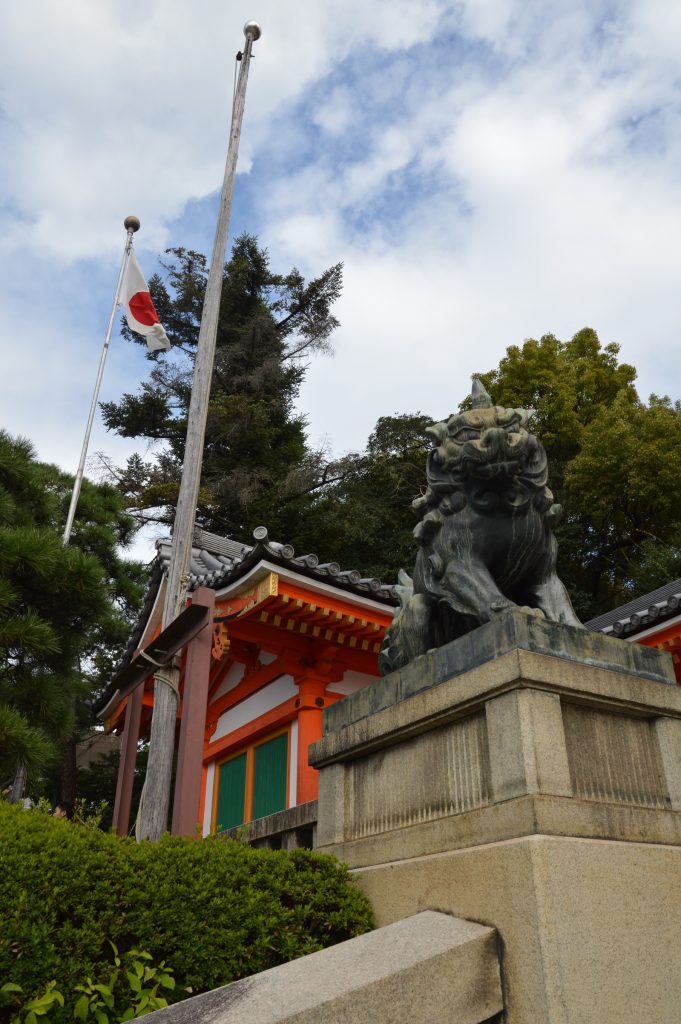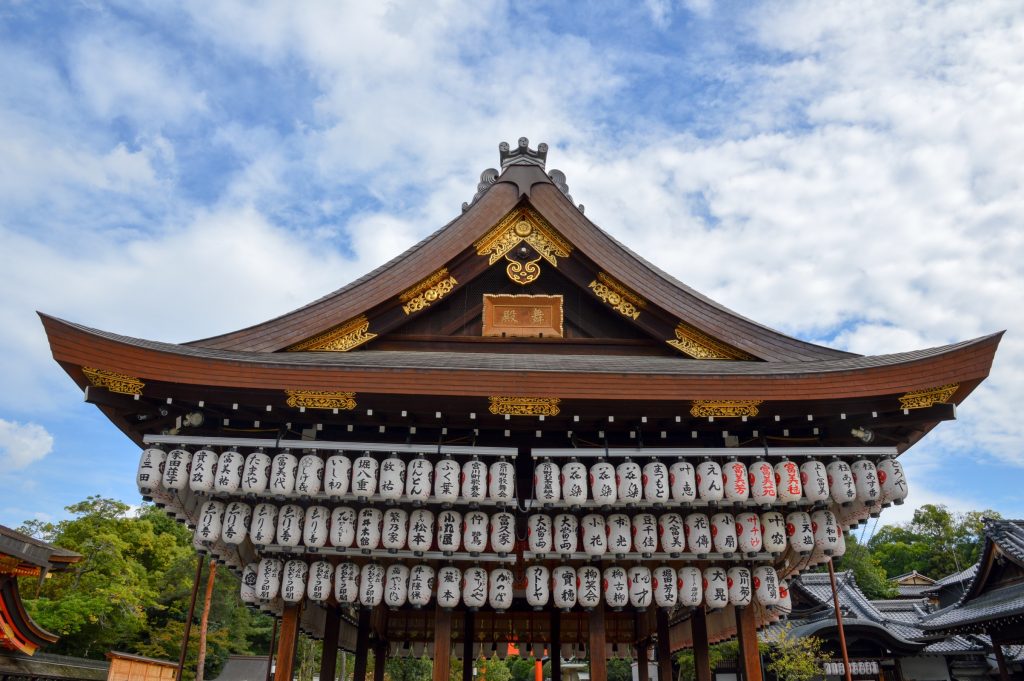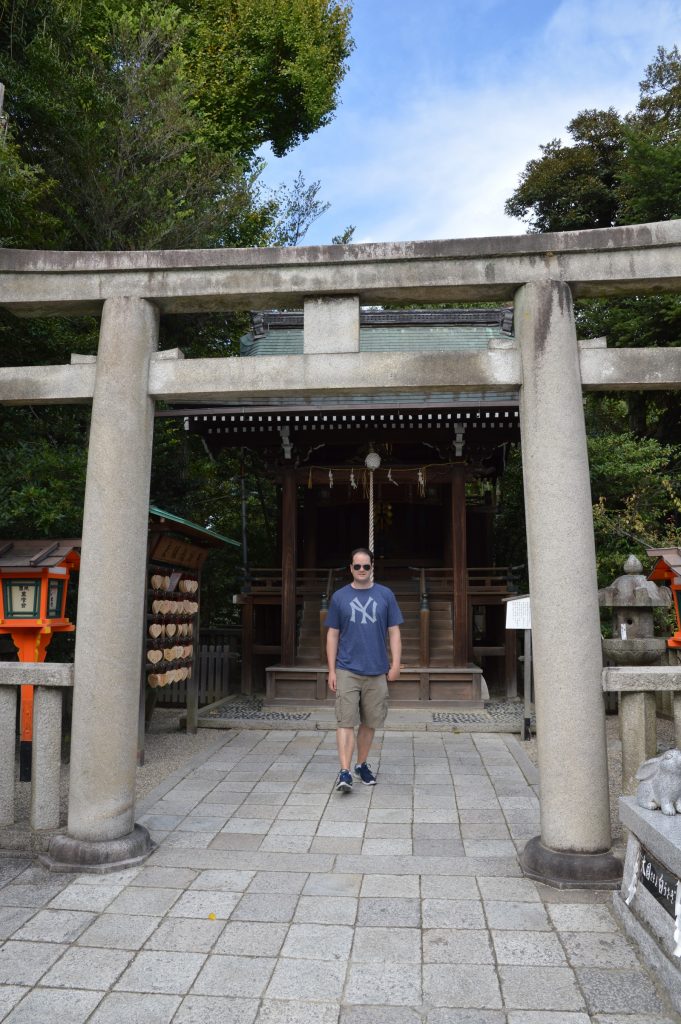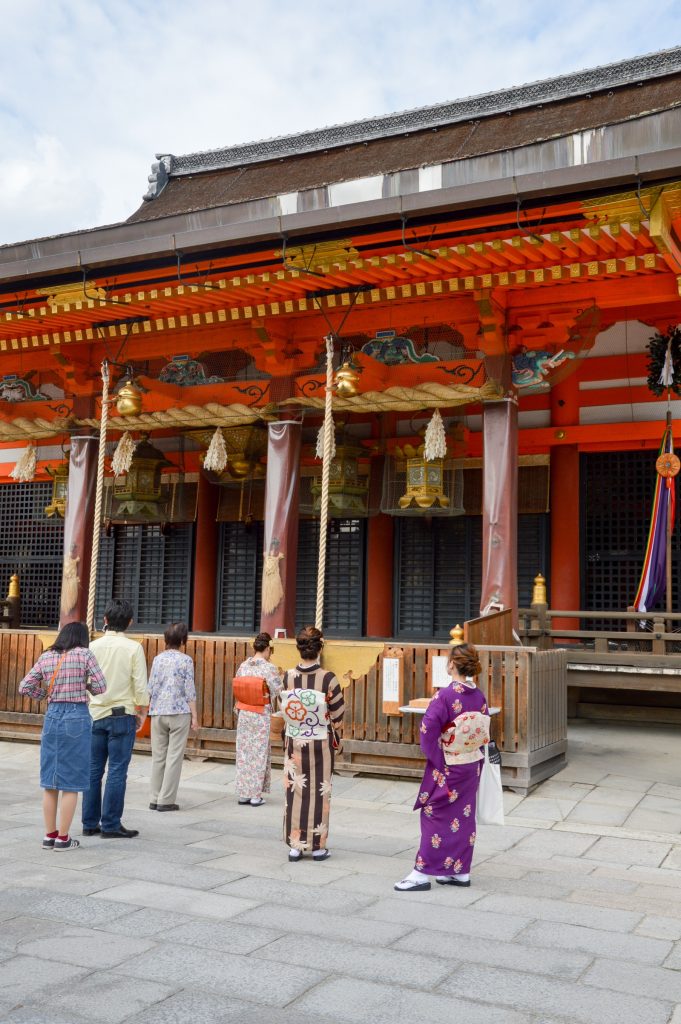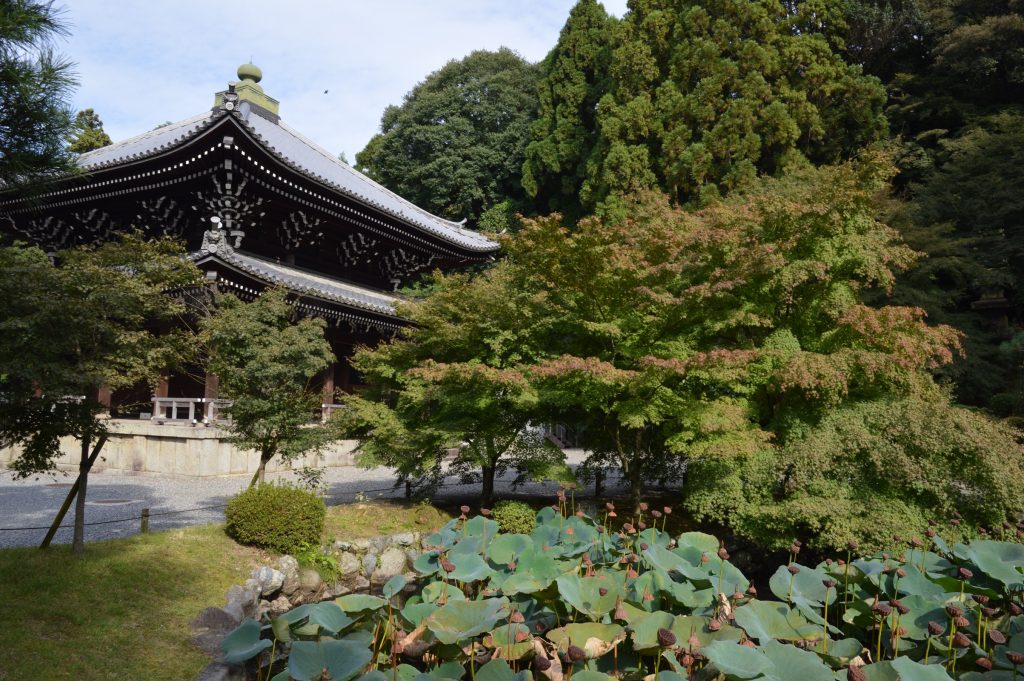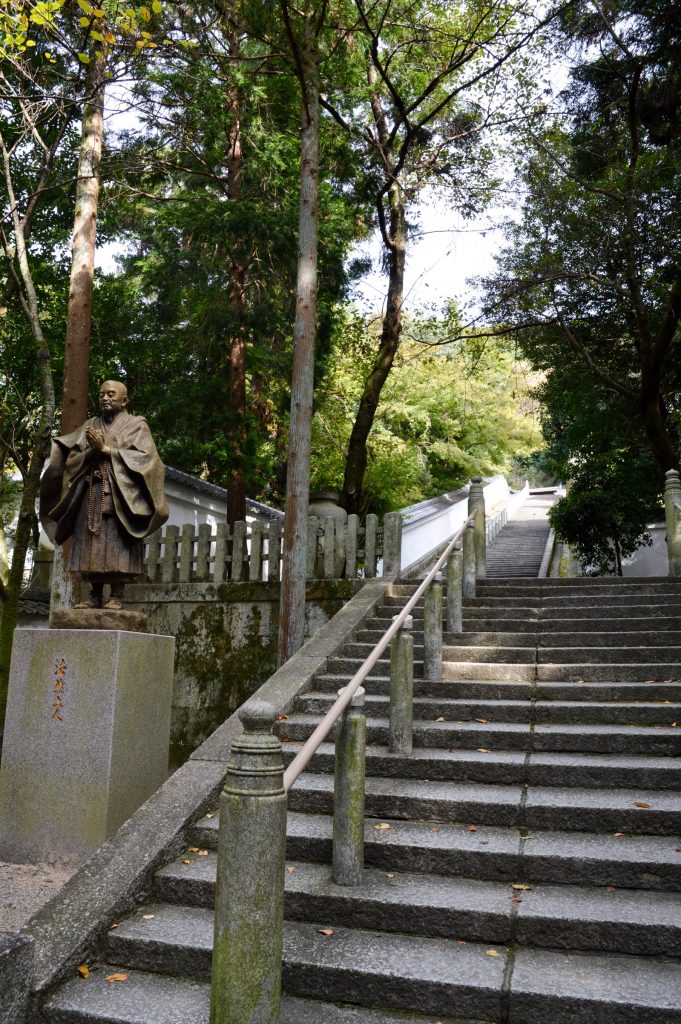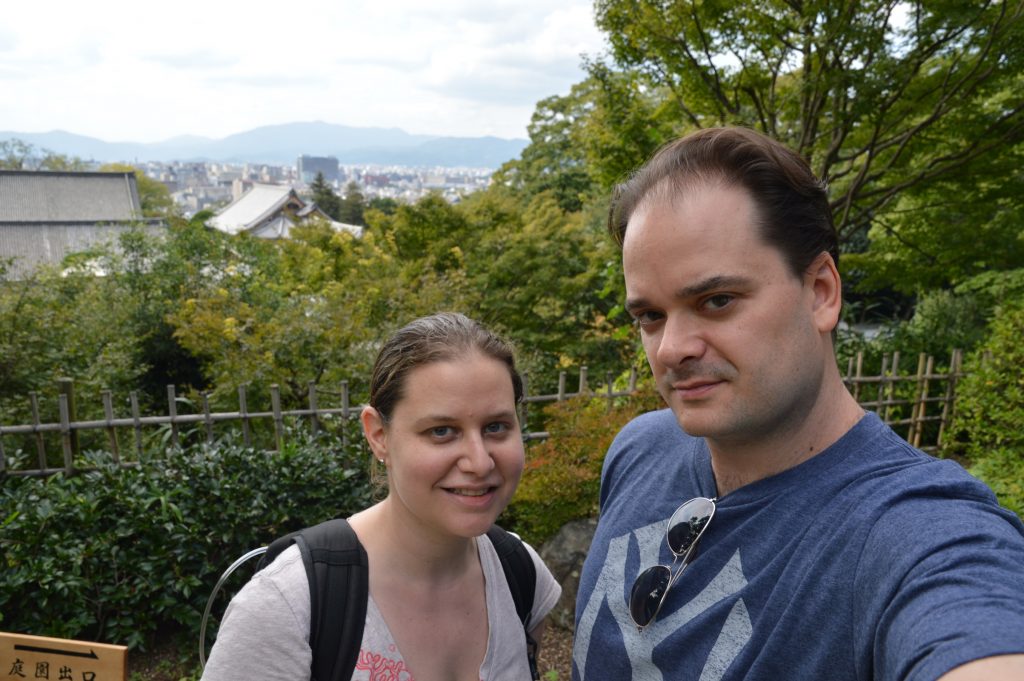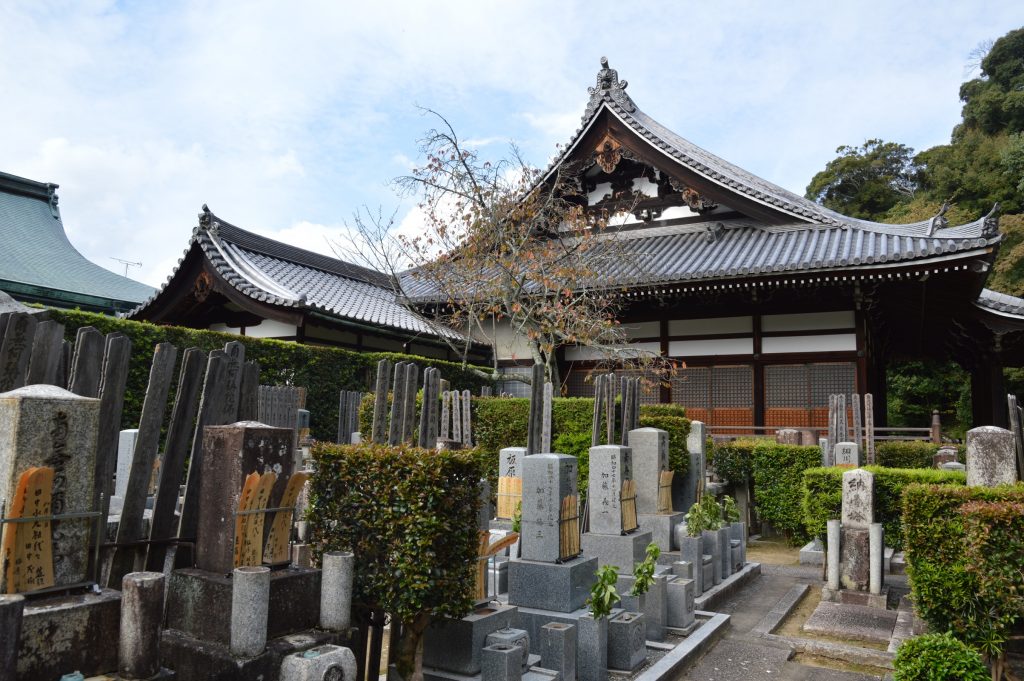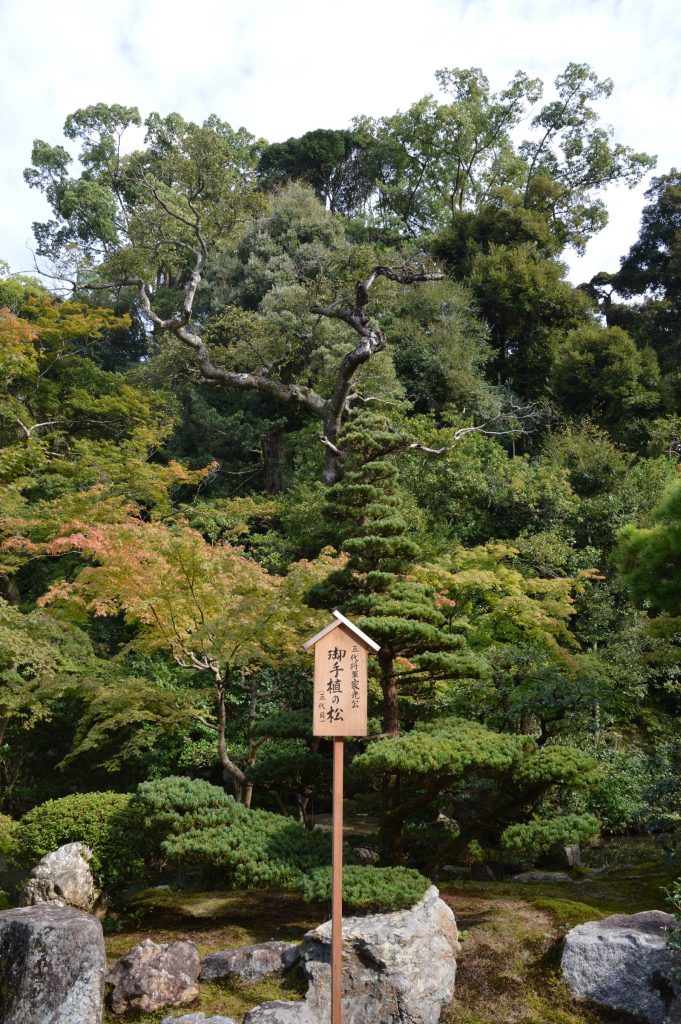 Nishiki Market
Nishiki Market runs for a few blocks right in the middle of the city. We enjoyed wandering up and down the street tasting samples (mostly of countless types of pickled vegetables, for which Kyoto is known). It was fun and delicious.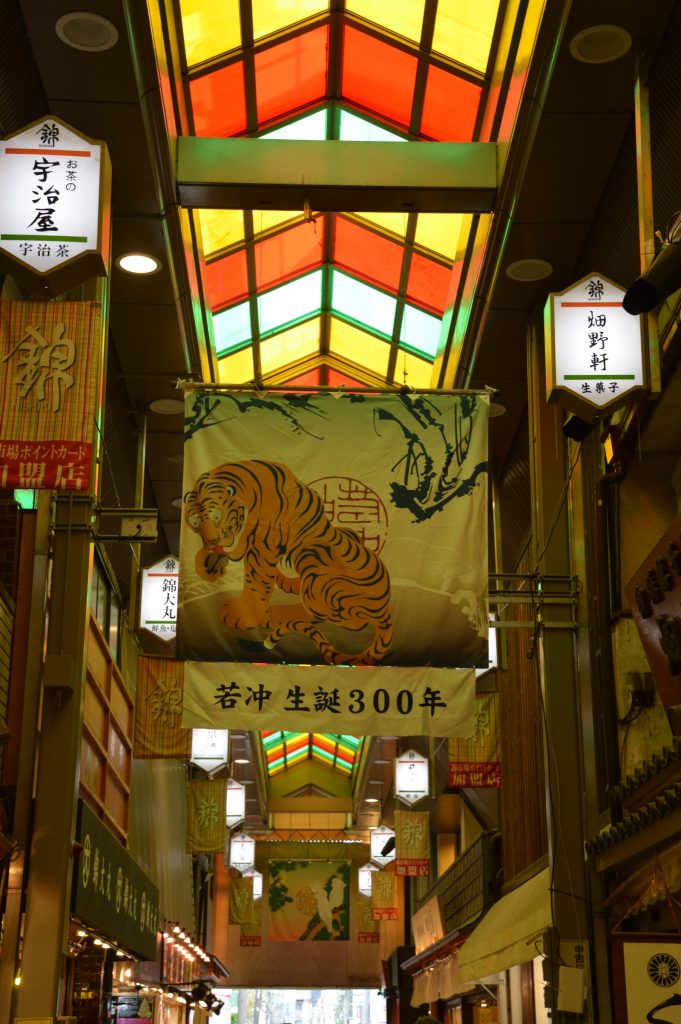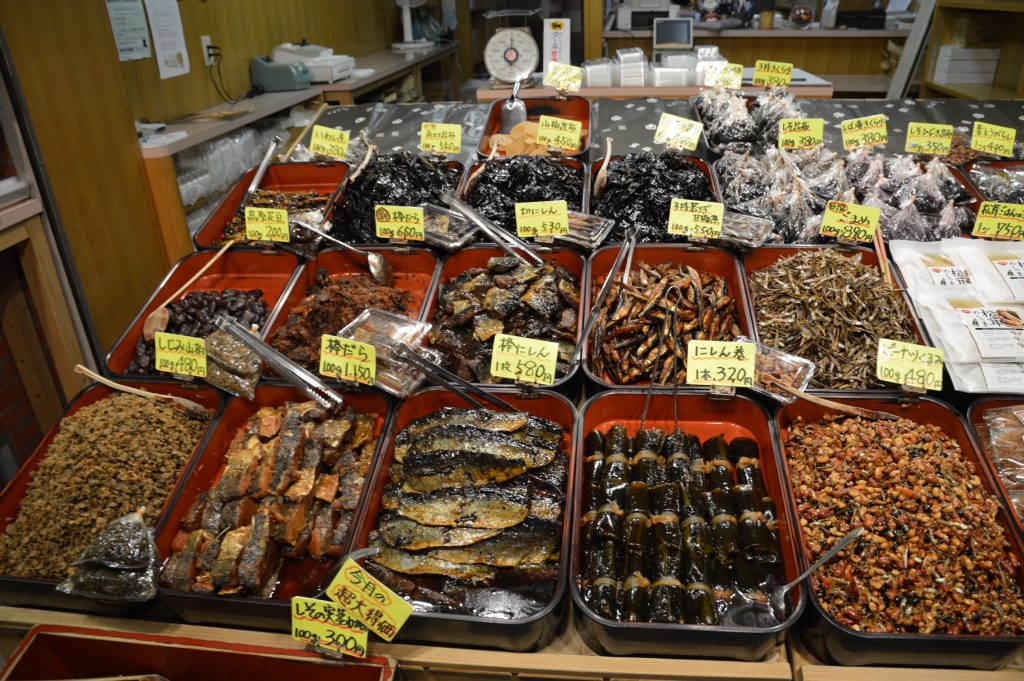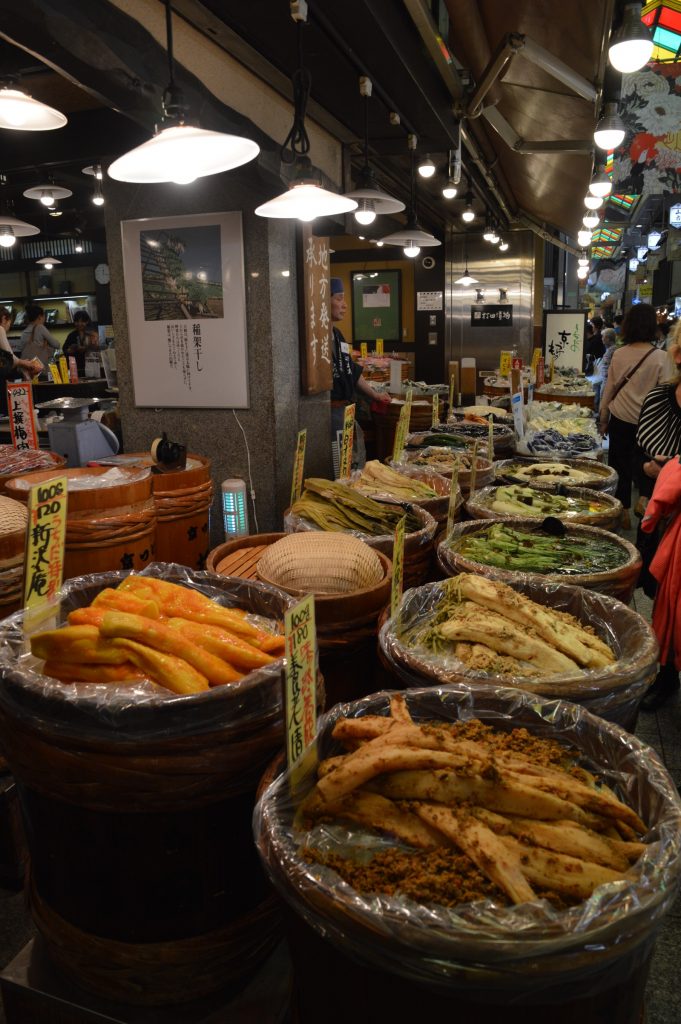 Smaller spots in Kyoto
In addition to the famous temples and shrines, there are thousands more smaller spots in the city. We enjoyed wandering around and stumbling upon them. Also, the hot spots can get REALLY crowded. It wasn't easy to get some of the photos above. They really looked more like this…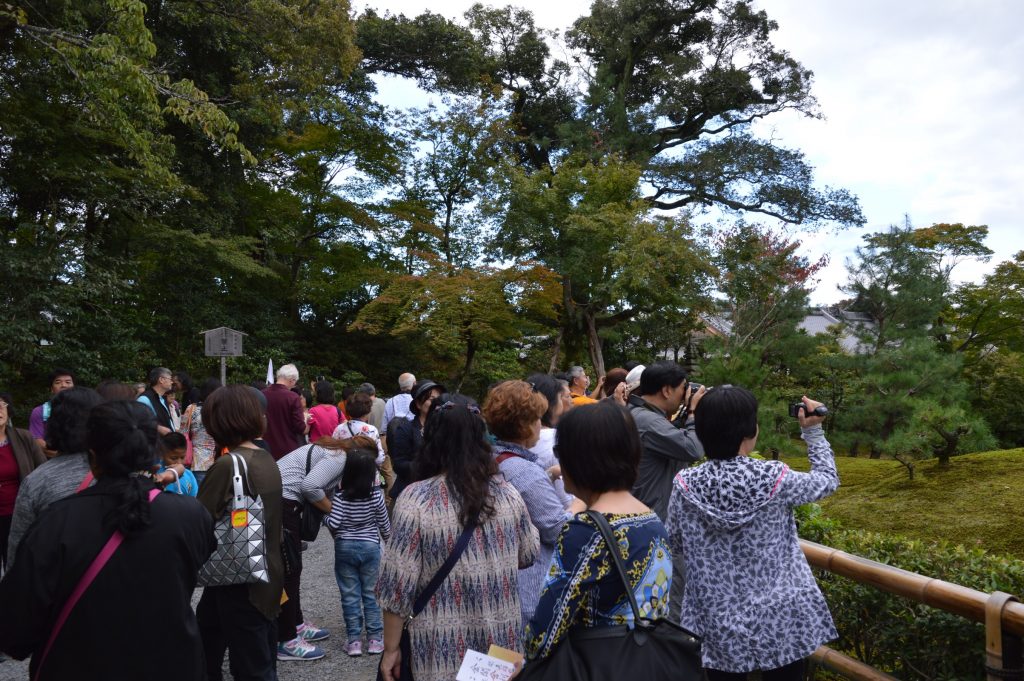 And this…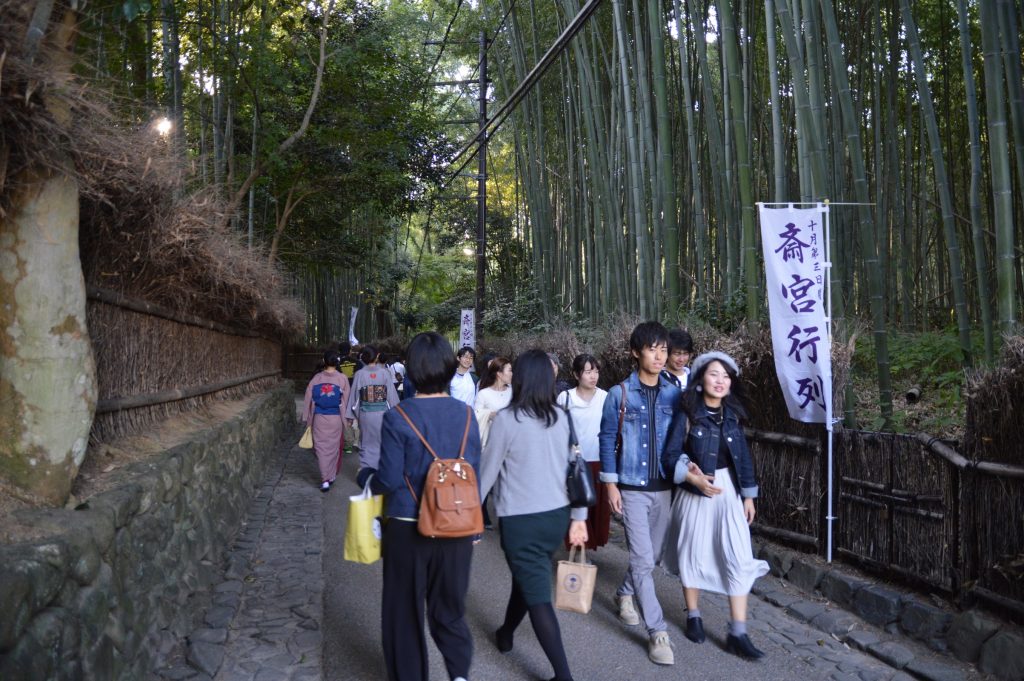 So it was nice to go to have some space to ourselves at the smaller spots like…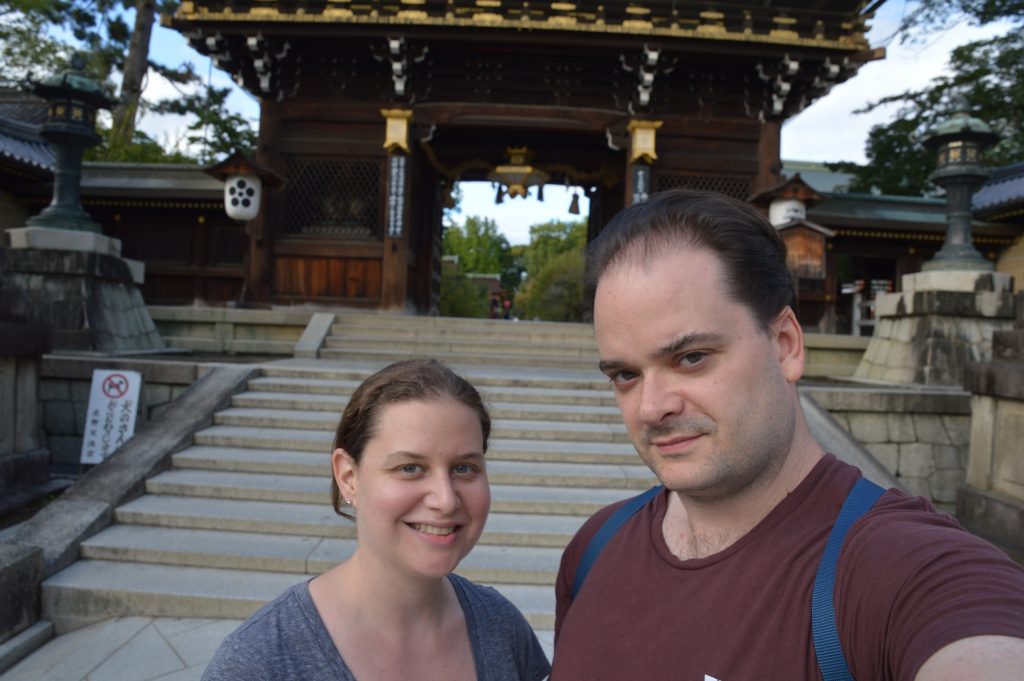 Day trip to Nara
Read about our day-trip from Kyoto to Nara here! Spoiler alert… it features some really cute pictures of deer like this guy!


And off to Osaka
In our six days in Kyoto, we barely scratched the surface of what there is to see and do. We hope to return one day to explore more! The next stop on our month in Japan was Osaka, where we pretty much just ate our faces off. You can read about it here!


Like this post? Pin it!