Last Updated on 25th December 2019 by Sarah and Justin
We spent 6 days in Kyoto, and could easily have spent 6 more. The city definitely earns its reputation as one of the top tourist destinations in Japan. But it can be a difficult place to get your arms around since the top Kyoto attractions are pretty spread out. So planning your Kyoto itinerary is important and we can help.
Our Kyoto itinerary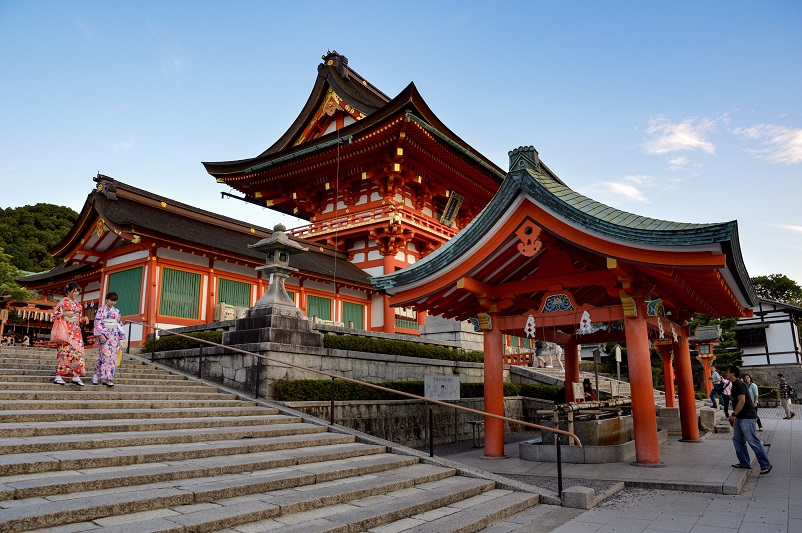 We pretty much did a greatest hits tour during our 6 days in Kyoto. Since we had the time, we took quite a leisurely approach, hitting one big sight per day. Here is a summary of our Kyoto itinerary so you can see what we did when.
Day 1: We arrived in Kyoto late in the afternoon, went to the dentist (after figuring out what to do when you get a toothache in Japan), and got settled in our apartment.
Day 2: We visited Arashiyama Bamboo Forest, Arashiyama Park, and a few other small temples and shrines.
Day 3: We visited Yasaka Shrine, Maruyama Park, and Chion–in temple. We also explored the nearby Gion neighborhood.
Day 4: In the morning, we window-shopped at Nishiki Market. In the afternoon, we visited the Golden Pavilion (Kinkaku-ji) and a few other small temples and shrines.
Day 5: In the morning, we visited some smaller temples and shrines. Later, we went to Fushimi Inari-taisha for sunset and an evening hike.
Day 6: We took a Nara day trip.
A more detailed account of things to do in Kyoto
Golden Pavilion (Kinkaku-ji)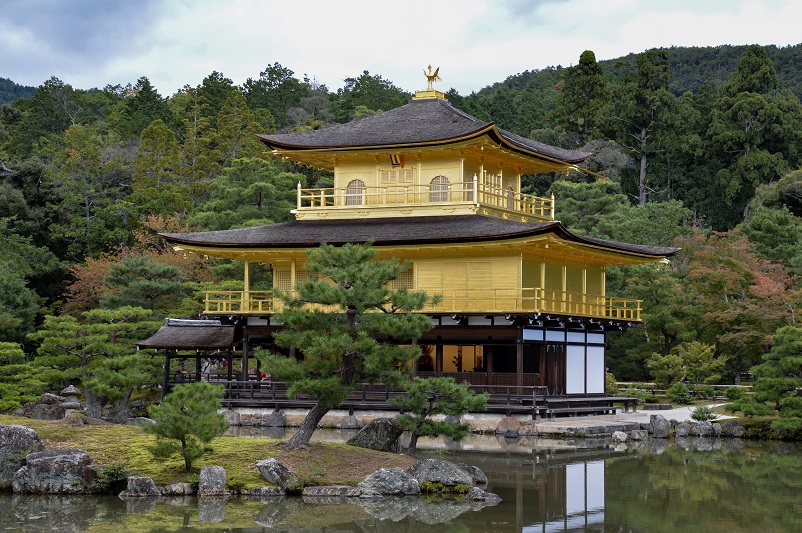 As its nickname the Golden Pavilion implies, Kinkaku-ji is a temple covered in gold leaf. In terms of the complex area, there's not much else to see, but whatever. It's gold! It's stunning! We were there in autumn and it was particularly beautiful surrounded by trees of different colors.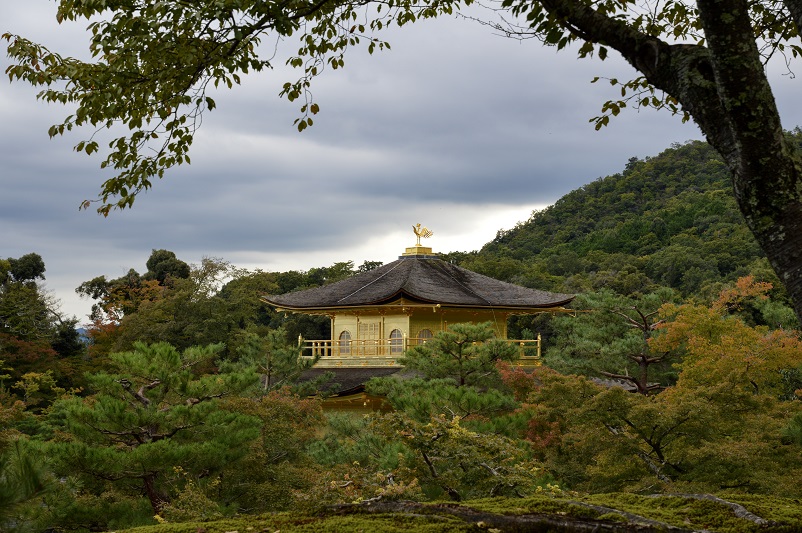 This is a very popular attraction and so it's likely that there will be crowds no matter when you go. We went in the early afternoon and there was a line to get in and lines to all of the major viewing spots.
Fushimi Inari-taisha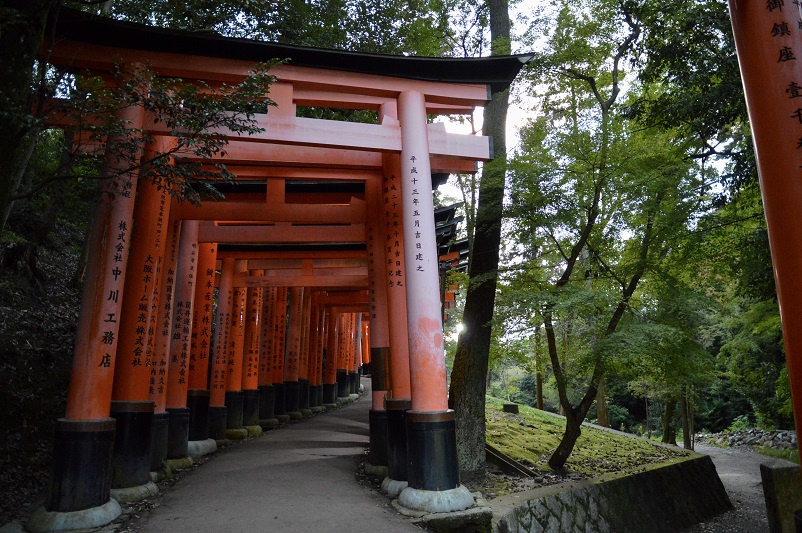 Fushimi Inari-taisha is the place known for its thousands of torii (orange gates). What we didn't know before we looked into it further was that going through most of the torii involves hiking up a mountain. So Sarah strapped on her oxygen for the climb. We didn't go the whole way, instead choosing to stop at the mid-point, which features a nice view of the city. But in addition to many inclines, we climbed 544 steps, so felt accomplished enough.
Fushimi Inari-taisha is particularly lovely at sunset, which is when we went. This means you hike a bit in the dark. Since the most popular photo opportunities are in the gates themselves, there will likely be fewer people visiting at this time. At times it actually felt like we had the whole place to ourselves.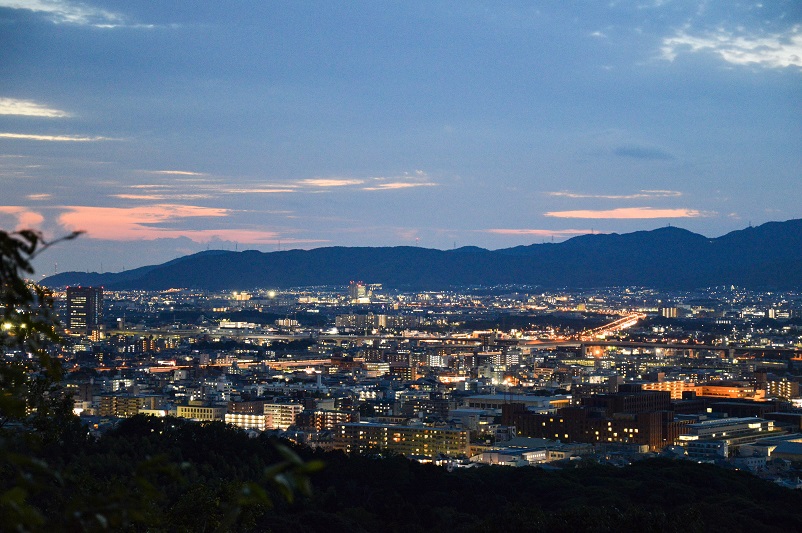 Arashiyama Bamboo Forest
We'd seen many pictures of the Bamboo Forest and knew we had to go see for ourselves. The "forest" in all is about a 15-minute walk, but it was still an incredibly unique and impressive place. The bamboo grows around a shrine and a temple, so there are other things to see there. Additionally, there is a busy, touristic street nearby with a whole bunch of shops. And then there's Arashiyama Park, a bustling, family-friendly area by the river, which is also beautiful. You could easily spend a whole day exploring the area.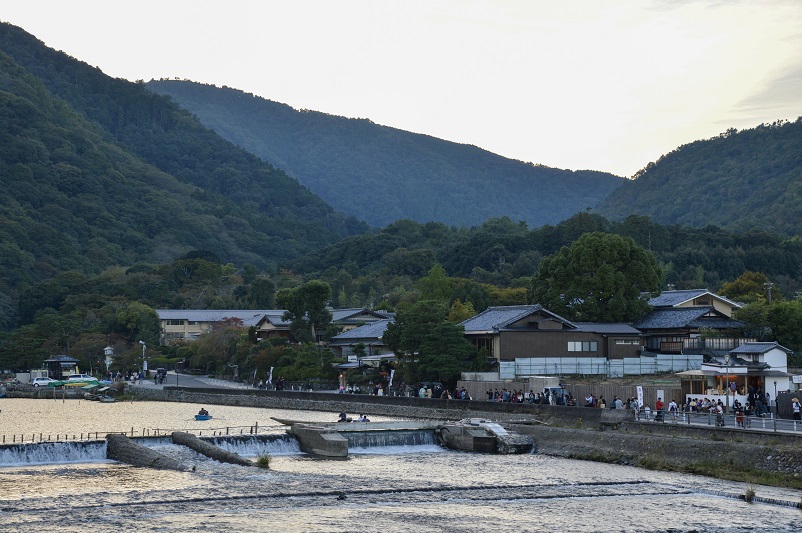 Gion
Gion is one of the most well-known geisha districts in Japan. We honestly didn't explore as much as we might have had we not come to Kyoto from Kanazawa, which also has a very popular geisha district. But it is still an interesting place to walk through and if it's your only exposure to such a neighborhood, we'd recommend checking it out.
Chion-in Temple and Yasaka Shrine
To us, the best part about Gion was its proximity to the Yasaka Shrine and Chion-in temple complex. This was our favorite of the Kyoto attractions we visited.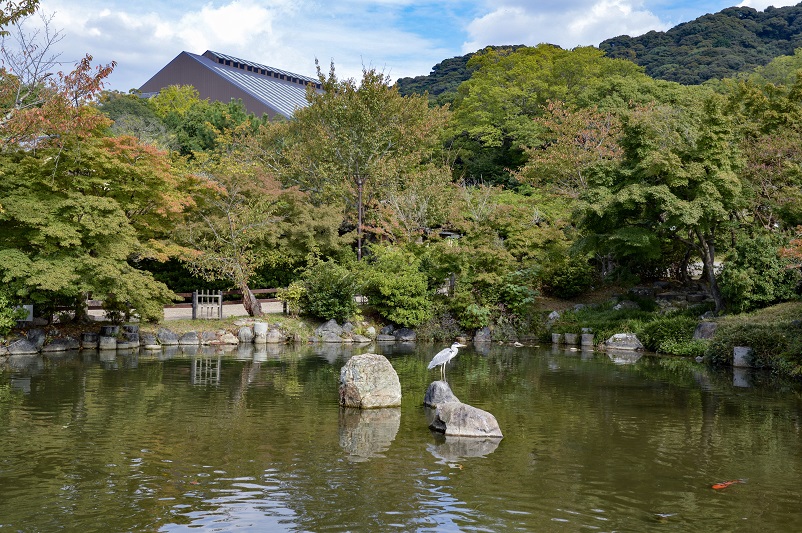 We started at Yasaka Shrine, made our way through Maruyama Park (known for its cherry blossoms in the Spring), and ended up at Chion-in temple. We didn't realize it until we left, but by doing this we avoided going up massive amounts of stairs, so we'd recommend this route to people with stair-limitations like Sarah.
Chion-in is a large temple with two gardens: Yūzen'en and Hōjō. The gardens are small but quite beautiful and peaceful.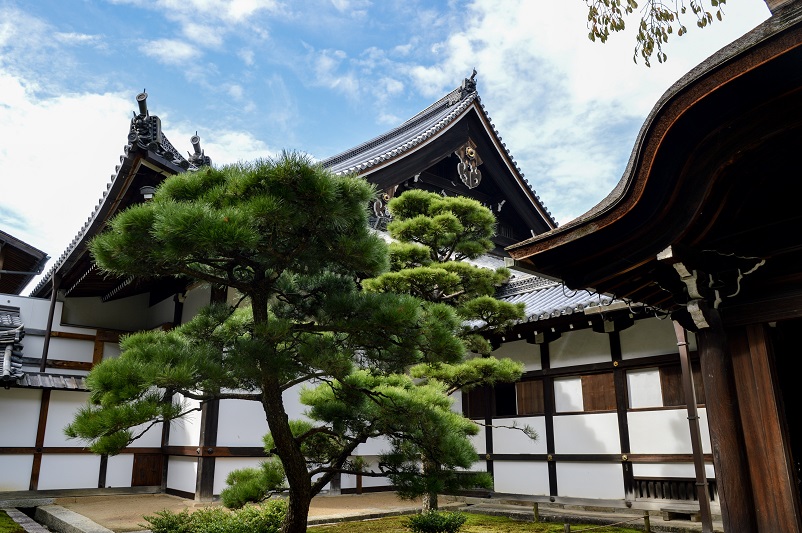 Nishiki Market
Nishiki Market is a covered market that runs for a few blocks in the middle of the city. We enjoyed wandering up and down the street tasting samples (mostly countless types of pickled vegetables, for which Kyoto is known). It was fun and delicious.
<< Look for hotels in Kyoto now >>
Kyoto hidden gems: lesser known temples and shrines
In addition to the famous temples and shrines, there are thousands more smaller spots in the city. We didn't plot out our visits to these places, as you really can't walk down any street without stumbling up on something neat.
The most popular Kyoto attractions can get really, really crowded. It wasn't easy to get some of the photos above. They looked more like this…
So at the smaller temples and shrines, it was nice to have some space to ourselves and the ability for quiet contemplation (isn't that what these places are all about?).
We've incluced some of our favorites just to give you a taste of what you can see. We were going to tell you where to find them, but you can easily look them up on Google Maps, and we think you should just take a peek at whatever you happen to be passing by.
Shikinaihayabusa Shrine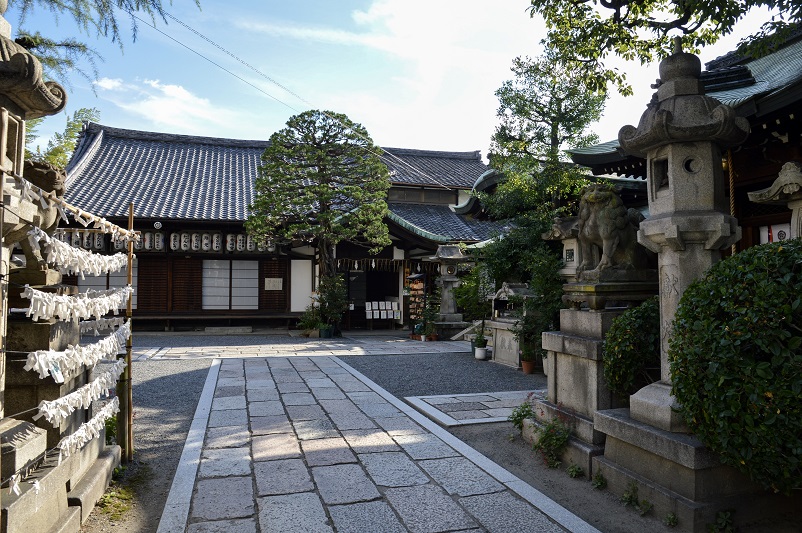 Kitano Tenman-gu Shrine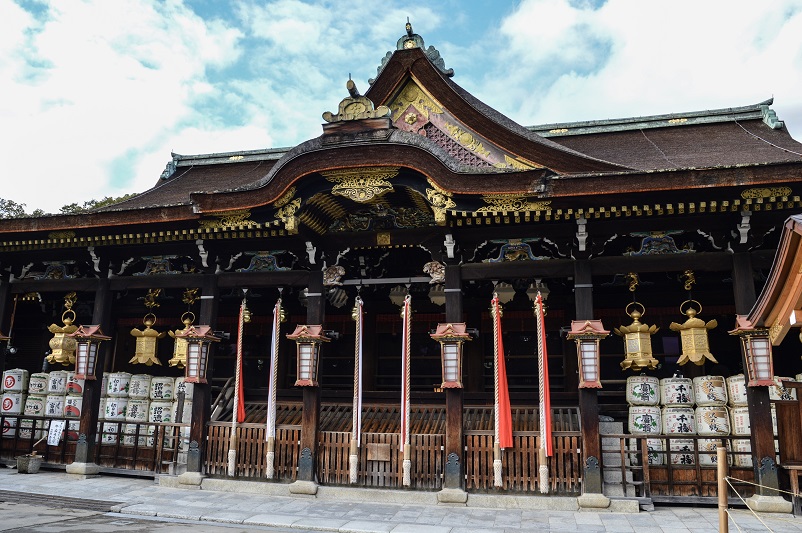 Mibu-dera Temple
Hirano Shrine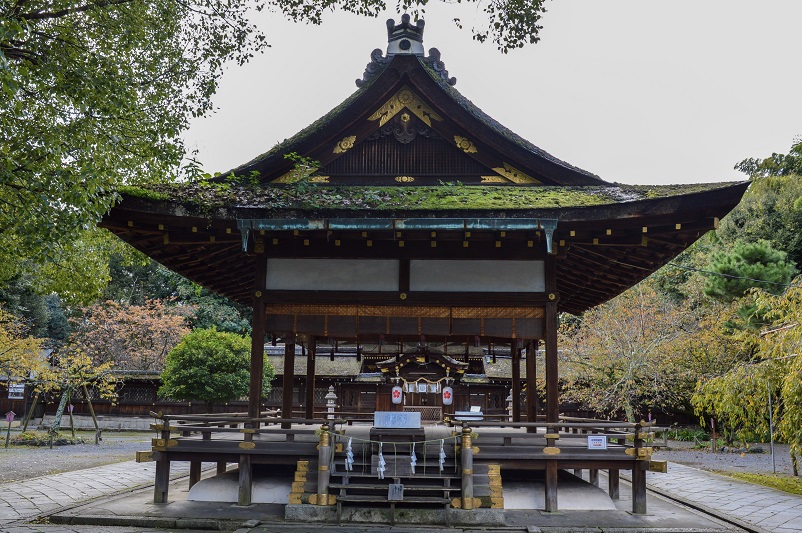 Nara day trip
Our last day in Kyoto, we went to nearby Nara. Mainly to see deer, but also to see some pretty cool temples. It's an easy day trip and we highly recommend it.
Kyoto accessibility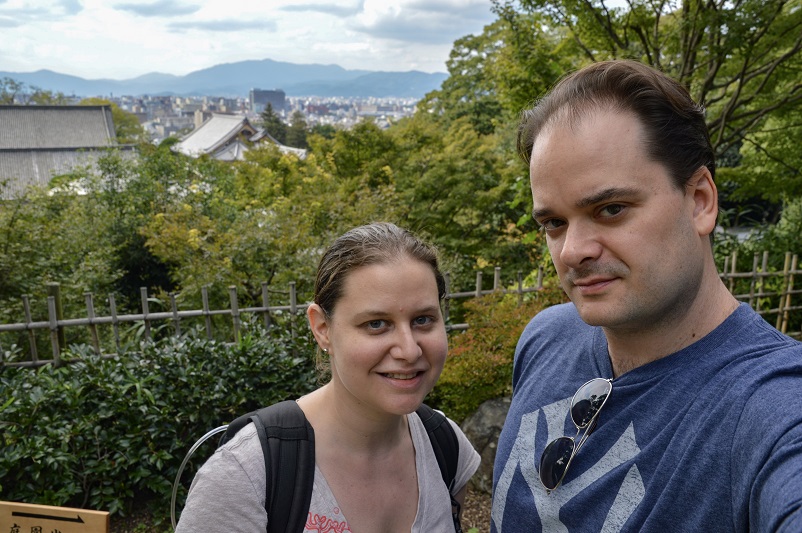 We found Kyoto itself quite easy and manageable to get around. It was relatively flat and public transportation was prevalent (mostly buses, plus two subway lines). However, there were a lot of stairs and hills to climb at many of the top attractions. We brought Sarah's oxygen machine with us a bit more than usual and were happy we had almost a week in Kyoto so we could go at a slower pace.
<< Read more about wheelchair accessible attractions in Kyoto >>
Like this post? Pin it!