Last Updated on 5th October 2019 by Sarah and Justin
Planning a trip to Japan may seem overwhelming. This is especially the case if you're traveling to Japan for the first time. It's an entirely unique place, with delicious food, interesting culture, and beautiful nature and buildings. It might just be our favorite country to visit, and we want to help you feel comfortable and excited about your Japan trip. To help, we've put together this exhaustive post of all the Japan travel tips we could think of after visiting the country for the third time.
General Japan travel tips
Best time to visit Japan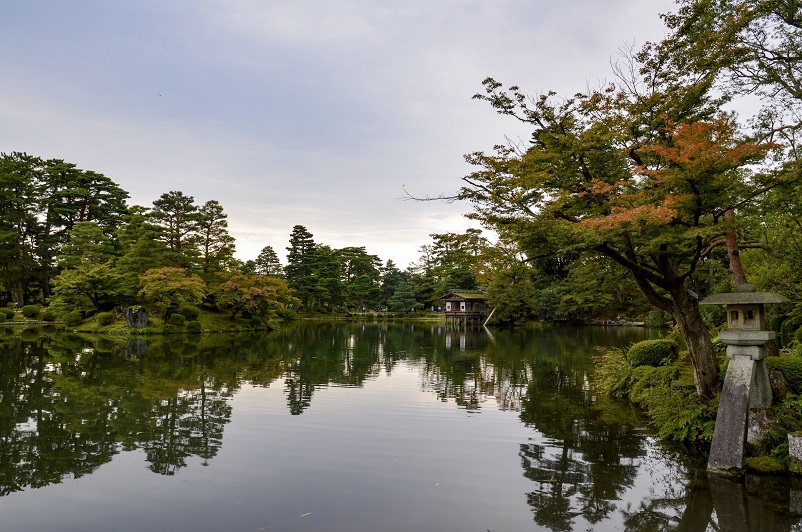 We love Japan so much and think it's great any time of year. But there are some specific seasonal considerations that impact cost and crowds. The highest of high seasons in Japan is when the cherry blossoms (or sakura) are blooming. Timing of the first bloom differs throughout the country, but most commonly happens in late March/early April. This website of historical blooming trends will give you more information. Of course during this time, prices are going to be sky high and the biggest cities and tourist sights are going to be extremely crowded. October/November is the next most popular time to visit Japan. The autumn colors are stunning throughout the country: mountain-side temples, train-side landscapes, and city gardens. If you like to ski and/or are a polar bear, Hokkaido in winter looks magical, albeit frigid. Good thing they have all those onsens and some of the best ramen in the country to keep you warm. Summer is going to be uncomfortably hot and humid most places in Japan, but likely cheaper.
Big events should also be taken into consideration when planning when to visit Japan. We recently visited during the 2019 Rugby World Cup and had to plan our itinerary very specifically so as not to be impacted by super high hotel prices. And similarly, the 2020 Summer Olympics are taking place in Tokyo from July 24-August 9. We think visiting soon after the Olympics would be great since all the things set up specifically to make being a tourist easier in Japan will still be in place.
Getting into the country
Passport holders from 68 countries can visit Japan visa-free. Most of the countries on this list can visit Japan for up to 90 days.
You can only bring 30 days of medication into Japan without prior approval. And certain medications are strictly prohibited. You can read more about these rules and regulations here on the Japan Ministry of Health website.
Carry your passport
As a foreigner, you are required by law to carry your passport with you at all times. The police have the right to ask to see it. If you don't have it on you, you may face fines. We have never been asked for this during our three visits to the country, but we have always carried them on us.
Wifi/data
Japan has extensive and easily accessible public wifi. However, on our most recent trip, wifi was not yet available on all long-distance trains. We do think that as a foreigner traveling to Japan for the first time, it is helpful to access to mobile data. Google Maps is very well integrated and we found it provided accurate directions most of the time. You can purchase a SIM card or rent a pocket wifi at the airport when you arrive. Note, they're not cheap: on our last trip, our 2mb 30-day SIM cost 3000 JPY.
Water
The water in Japan is safe to drink (and tasty). At many restaurants (like ramen shops), you will have access to all the complimentary water you want to drink.
Money matters
The currency in Japan is the yen.
Many smaller shops and restaurants only take cash or electronic cards only available in Japan (no foreign credit cards). We recommend always having cash on you.
There is no tipping in Japan.
Our favorite Japan travel resources
There are a few websites and apps we can't live without while traveling in Japan.
japan-guide.com
japan-guide.com is our number one Japan trip planning tool. It has itinerary ideas, detailed information about every destination in Japan you could possibly think of, and of course practical tips.
Hyperdia
Hyperdia is the Japan transport website. They also have an app. As discussed in the JR Pass section of this post, it's extremely useful when determining if you need a JR Pass. But it's also great on a day-to-day basis when you're looking for train schedules. And it's most helpful when you go to make a seat reservation at a JR counter. We always have the train we want to take pulled up since we (sadly) don't speak Japanese.
Google Translate
This one is kind of obvious and we of course use Google Translate when we travel anywhere, but we've found it especially helpful in Japan. We use the live translation feature more in Japan than anywhere else and aren't embarrassed at all standing in front of a ramen machine translating all the buttons.
Japan Ball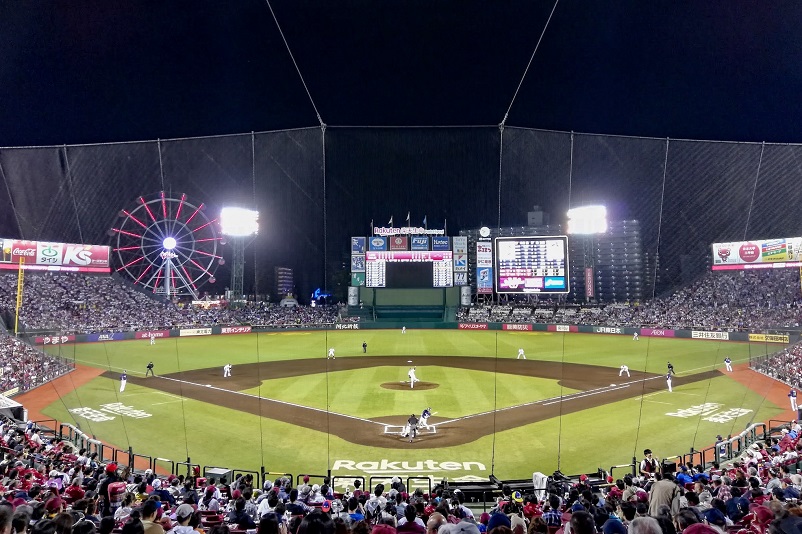 If you're a baseball lover and you're planning a trip to Japan, you must go to a baseball game. We truly believe it's one of the most fun sporting event experiences you can have. Unfortunately, it's difficult to buy tickets to the games if you don't speak Japanese and if you want to secure tickets before you arrive in country. That's why we love JapanBall. For a fee, they will buy your tickets for you and deliver them to your hotel. Their website also has a ton of useful information about baseball in Japan in general.
Japanese etiquette for travelers
Eating on the go
The most difficult "rule" for us to abide by when visiting Japan is that eating and drinking on the street is frowned upon. It's not like we're constantly walking around with food in our mouths, but when hungry for a snack it's nice to be able to eat said snack after purchasing it vs searching around for a park bench or going all the way back to our hotel.
It is not okay to eat on commuter trains (eg, the metro) or buses, but it is absolutely okay to eat on long-distance trains. In fact, you'll find some of the most beautiful boxes of food (ekiben) at Shinkansen train stations. You should most definitely partake in them as everyone else on the train will be tucking into one and you don't want to be jealous (and hungry).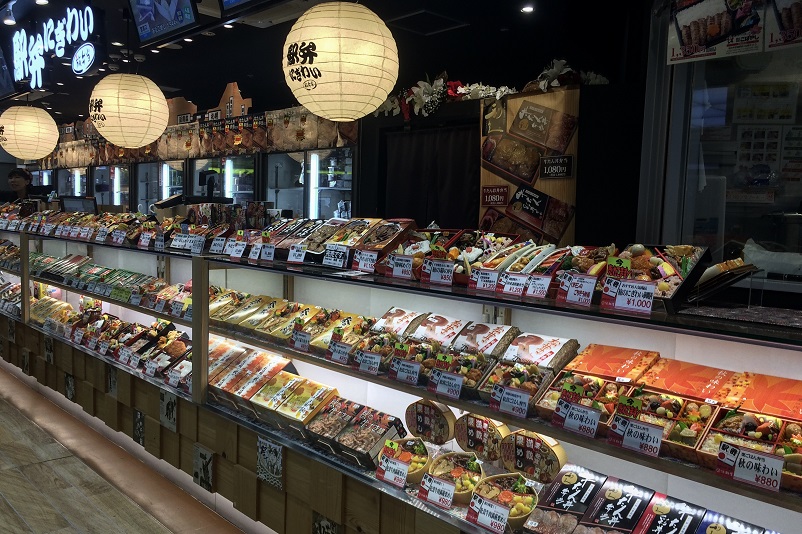 Don't blow your nose
It is uncouth to blow your nose in public in Japan. This may be especially frustrating after eating a delicious bowl of spicy ramen. But restrain yourself until you get to a bathroom or a similarly private place. This won't seem so weird to you when you see how many people in Japan wear face masks to protect themselves from germs.
Line up!
Queues are a big thing in Japan. Obviously they exist when you are waiting to purchase something or for your turn at an info desk, but they exist in other places too. When waiting for a train or a bus or sometimes even to cross the street, you also must line up politely. There are always markings on the ground to indicate exactly where to stand. Sometimes these look confusing, but just follow what the people in front of you are doing (or not doing) and you'll be fine.
Don't put your stuff on the floor
People in Japan do not put their belongings on the floor. After traveling in Japan we actually wonder why we are so comfortable putting our bags on dirty surfaces elsewhere when there are clearly much better options. At restaurants, you will often be given a basket in which to store your bag. If there are no baskets, there will likely be a shelf on which you can place it. On trains, you should put your bags (even your small bags of food) on the hooks provided on the back of the seat in front of you or the window.
Gifts
If you are visiting someone or meeting someone of any importance to you for the first time, you should bring a gift. Something small, and nothing extravagant, is best.
Use two hands
People in Japan use two hands when presenting or passing something to someone. This is especially the case with credit cards or business cards. This isn't mandatory for travelers to know, but it's just a nice thing to recognize and do.
Eating and drinking in Japan
Vending machines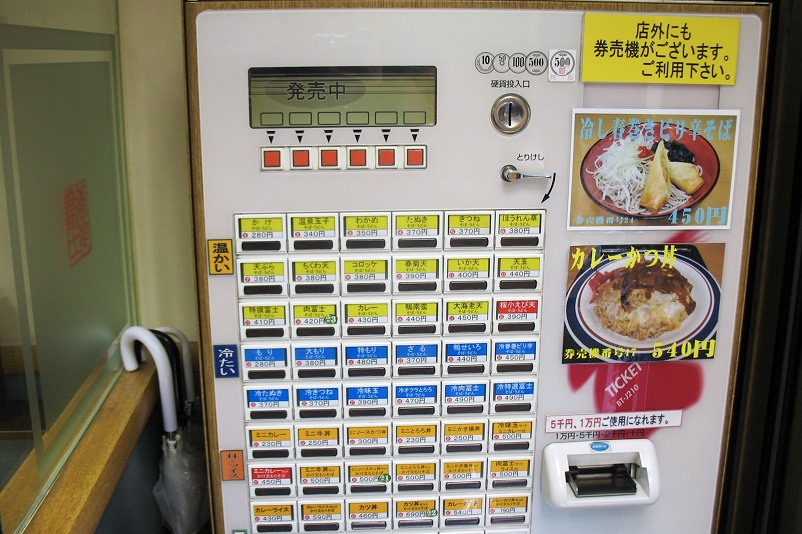 Many restaurants have vending machines from which you purchase what you want to eat. This is most common at ramen shops, but we've seen them elsewhere. They only take cash. After selecting your choice, you hand your ticket to the waiter or cook. If there are people waiting to be seated, you often must make your selection before even taking your place in the queue. We've rarely seen English on the machines themselves, although many do have pictures. If they do not, often the restaurant workers will help you. If all else fails, you can always choose the top left button. This is the most common, standard choice of a dish.
There are also vending machines mostly serving beverages (hot and cold) on almost every street corner. If you purchase something from a vending machine, it's okay to consume it standing next to the vending machine.
Eating ramen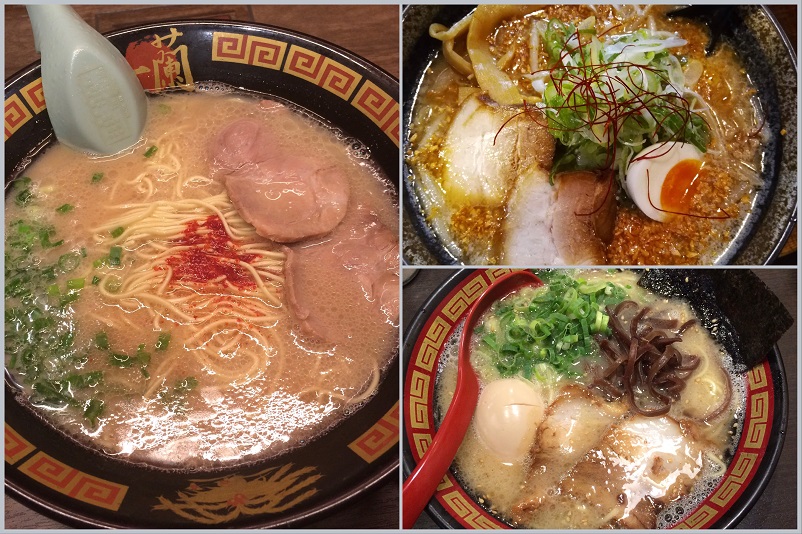 Eating ramen is a fast, no nonsense experience with not a lot of talking/socializing. After taking your seat at the counter, you can pass the time waiting for your bowl by investigating all the delicious accouterments on offer and pouring yourself a glass of cold water which will be necessary to slug once you consume the rich, salty broth awaiting you. When that bowl is set before you, dig in with abandon! We've been absolutely shocked by the speed at which people sitting next to us slurp their noodles and drink their soup. It's truly incredible. But they know that ramen is best when eaten piping hot. There's no time to chat when good eats await.
Japanese convenience stores
The convenience stores in Japan are a thing of wonder. You can make many a delicious meal out of them (and we have). We've tried them all and do not play favorites. 7/11, Lawson, and Family Mart all have similar yet slightly different offerings. From the fluffy egg salad sandwiches that Anthony Bourdain made famous to the onigiri to a diverse array of sweet treats, they hold many treats and treasures.
Supermarkets
Since convenience stores are so prevalent, supermarkets are less so. But if you find one, you'll be rewarded. Shop for more reasonably-priced groceries as well as absolutely delicious hot and cold takeaway options.
Chopsticks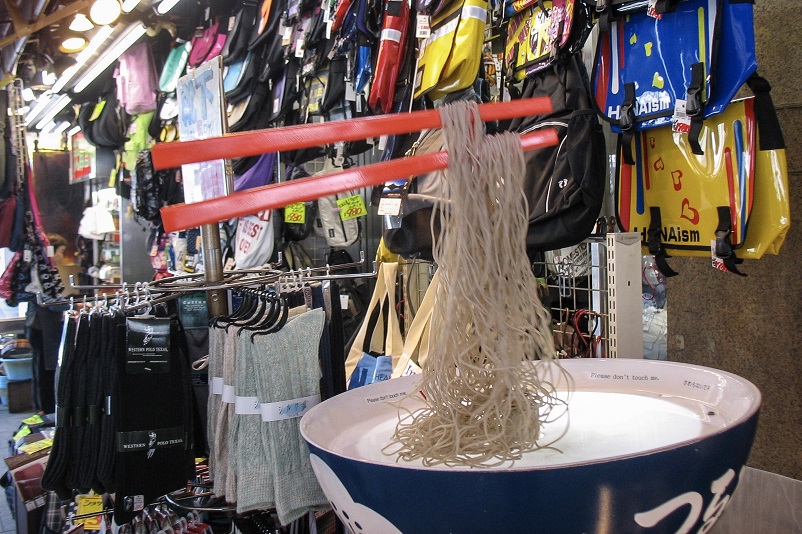 Two big no-nos when using chopsticks are planting them in rice and using them to pass food to another person's chopsticks.
Cover charges
There may be cover charges at restaurants or izakayas. The ones we paid ranged from 300 to 500 yen per person. You'll get a small snack if there is such a charge.
Sporting events
You are allowed to bring outside food and drinks into baseball games and other local sporting events. We enjoy trying the various, unique (to us) foods on offer at the stadiums, but have taken advantage of paying less for beer. Note, beverages must be sealed.
Pour for others
When drinking sake, etiquette dictates to pour it for others but not for yourself. Allow someone else to fill your cup for you.
Birds love melon bread
Beware of the birds if you get melon bread! Melon bread is not (as we mistakenly thought) made with melon. It is baked to look like a melon. It is quite delicious and as we learned, a beloved snack of birds. The first sign we saw was about being careful with a melon bread ice cream sandwich. It made us chuckle, but when we took a photo of the incredible sign, the owner urged us to take it seriously and not eat the tasty treat too far away from the shop for fear of the birds snatching it away. We then saw a similar sign in a different city across the country. So it's clearly a national problem! We definitely agree that melon bread is scrumptious and are glad we were warned as had a bird gotten its beak on ours we would have been devastated.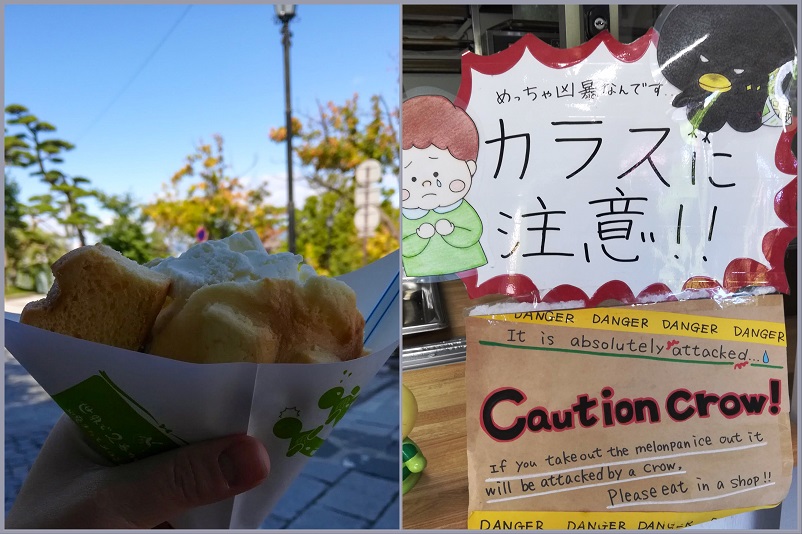 Transportation in Japan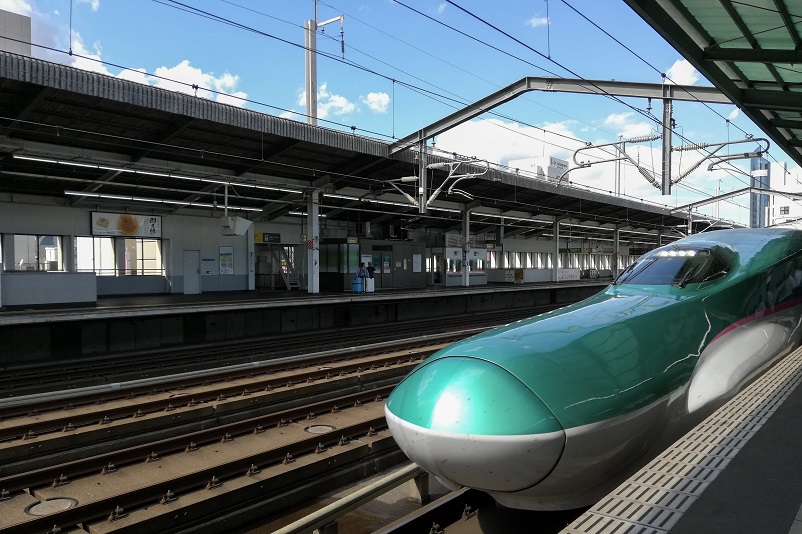 Japan Rail Pass
The Japan Rail (JR) Pass is a great option and has the potential to save you a lot of money. But it's not a guarantee. Don't just assume you need one without doing your research. A quick way to see if a JR Pass will be worth it is Japan Guide's rail pass calculator. This will give you a good estimation. But to really see all the specifics, you should use Hyperdia. There you can enter every train you'll take and see exactly how much it will cost. Remember to include the seat fees in your calculations. On our second trip to Japan, we spent almost a month there and spent up to a week in specific destinations. Based on our itinerary and duration of our trip, it did not make financial sense for us to get a JR pass so we just purchased individual tickets.
Look into the regional transportation passes. On our most recent trip, we assumed we would get a standard JR Pass. But after doing the detailed research mentioned above, we realized it made more sense to purchase a very specific regional pass. We saved quite a bit of money doing this. Japan Guide has a good summary of all the passes, but you'll likely have to click through to the specific sites to confirm specifics.
You can only purchase your rail pass from outside Japan and within three months of your arrival in Japan.
Seat reservations
You must make seat reservations at JR booking office. You can do this up to 30 days prior to your departure. We recommend doing this as far in advance as possible for busy times and routes. You can make reservations for any train in the country from any JR booking office. If you have a JR Pass, take advantage of having "free" seat reservations and make them. We made the mistake of not making a reservation for one trip and had to stand the whole way.
Local transport tickets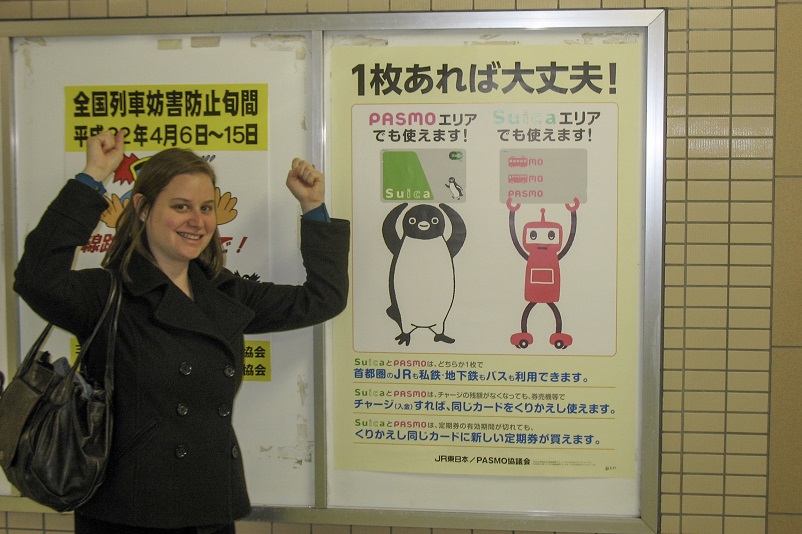 When using local public transportation, you have a few options for purchasing tickets. You can use cash to purchase tickets; you can use an electronic card with a preloaded, reloadable, refundable balance; you can purchase longer passes (eg, a one-day pass). We have done all three. The electronic cards are the easiest as you don't have to worry about carrying cash and they can be used throughout the country (even though they all have different names). But you have to buy them, so they're not cost effective if you're only visiting for a short time. The day passes are a great option if you know you'll get good use out of them.
You can't buy metro tickets in advance for use on a different day. We made the mistake of doing this in Sapporo to save time the next morning and ended up losing 400 yen. And it was dumb because it takes about 10 seconds to purchase a ticket at the machines.
Women-only cars
The metros can get really busy in Japan, especially during rush hour. The train staff on the platforms literally push people into the cars during the busiest times. So it gets real tight. Because of this, there are women-only cars during specific times of the day. If you're a man, just take note of this and don't get on the wrong car at the wrong time.
Metro accessibility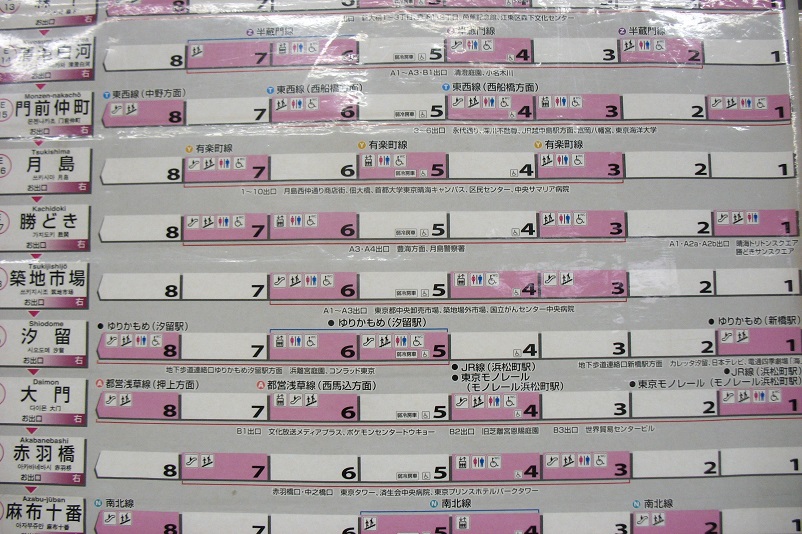 All of the metro stations we've traveled to in Japan have had escalators and elevators. And all the stations will have signs indicating which train car to get off at to access them.
All signs in all metros we've been in have had English translations. That includes directions and station names. Some buses and trams we've been in have not had English translations, but that was a few years ago so things may have changed since then.
Riding the bus in Japan
In Japan, boarding and paying for the bus is different from many other places we've been. You board the bus in the middle. If you are paying cash, you must take a small ticket that's right where you board. The ticket will have a number on it. You exit the bus at the front and pay the fare there. The number on your ticket dictates your bus fare, which you can find on the board at the front and back of the bus. You place your ticket, plus the exact fare into the slot with the driver. If you don't have exact change, there's a change machine up there as well. If you have a day pass, you just show that to the driver when you exit. If you have an electronic pass, you tap that at the scanners when you board and when you exit.
Additional things to know about traveling in Japan
Taking off your shoes
You must take your shoes off inside temples and shrines, in people's homes, and even in some restaurants. As such, wear socks you're not embarrassed by or if you like to wear sandals, throw a pair in your bag.
Escalator etiquette
When riding escalators, people stand on the left and walk on the right.
Too much plastic
Plastic bags automatically be provided with everything you purchase, even a water. Since people don't walk around eating and drinking this makes sense. People at shops don't ask if you want one, they will just pack your things into it. So if you want to limit your use of single-use plastic, take out your reusable bag when you go to check out.
Toilets in Japan
Japanese toilets are a thing of wonder. With seat warming, bidets, and air dryers they make a trip to the bathroom most enjoyable.
Free public toilets are everywhere. You can find them in metro stations, parks, convenience stores (which are on almost every corner in any city) and malls. And they are nice!
Smoking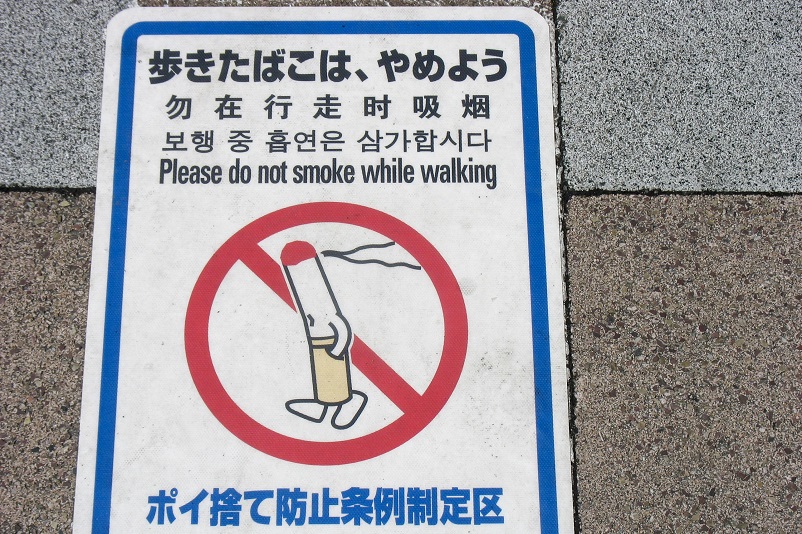 In most places in Japan, you cannot smoke just anywhere on the street. There are special smoking areas, separated from pedestrians. And you'll see signs on the pavement indicating the big fine you'll face if you disregard the law.
PJs!
Hotels will give you pajamas or sleeping clothes. There will be a sign letting you know if you can wear them outside your room. Often if there is an onsen in the hotel, you can.
Helpful Japanese words and phrases to know
Sumimasen – this means excuse me and you can use it to get someone's attention, but is also said when you enter a store
Arigato gozayimas – thank you
Ohayo gozayimas – good morning
O kanjou o onigashimas – check please
Konichiwa – hello
Konbanwa – goodnight
Ichi, ni, san – 1, 2, 3 (we recommend learning 1-10 in Japanese via YouTube)
Biru – beer
Eigo o hanasemasu ka? – do you speak English? (simply saying "Eigo" will work too)
Gochiso sama deshita – you say this after you're done with a delicious meal to express gratitude
Oiishi – delicious
Des – this means "thing" and can be put at the end of most words in most situations so you'll hear it a lot
Kanpai – cheers!
Like this post? Pin it!