After our stint in Fjordland on the South Island of New Zealand, we started making our way north and east. Our next stops on our New Zealand road trip were Arrowtown, Wanaka, and Twizel.
Driving the Devil's Staircase
The drive from Te Anau to the Queenstown/Arrowtown area is quite pretty. But there's one infamous section we read about called the Devil's Staircase. We were nervous, especially since there had been accidents just a couple days prior. But compared to our Milford Sound drive, it was pretty tame. And (shocker!) beautiful. We were able to pull off a few times to admire the view and take pictures.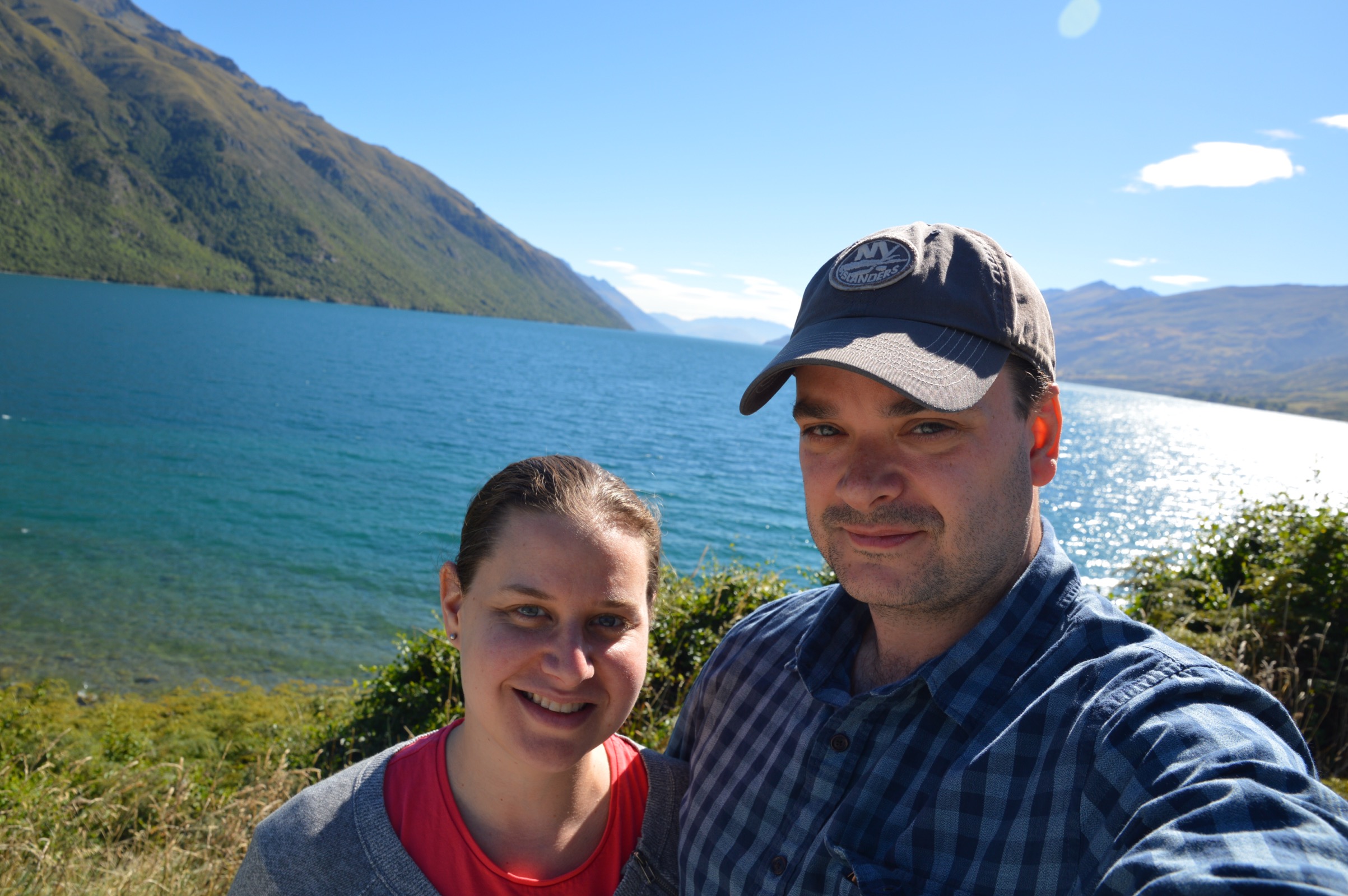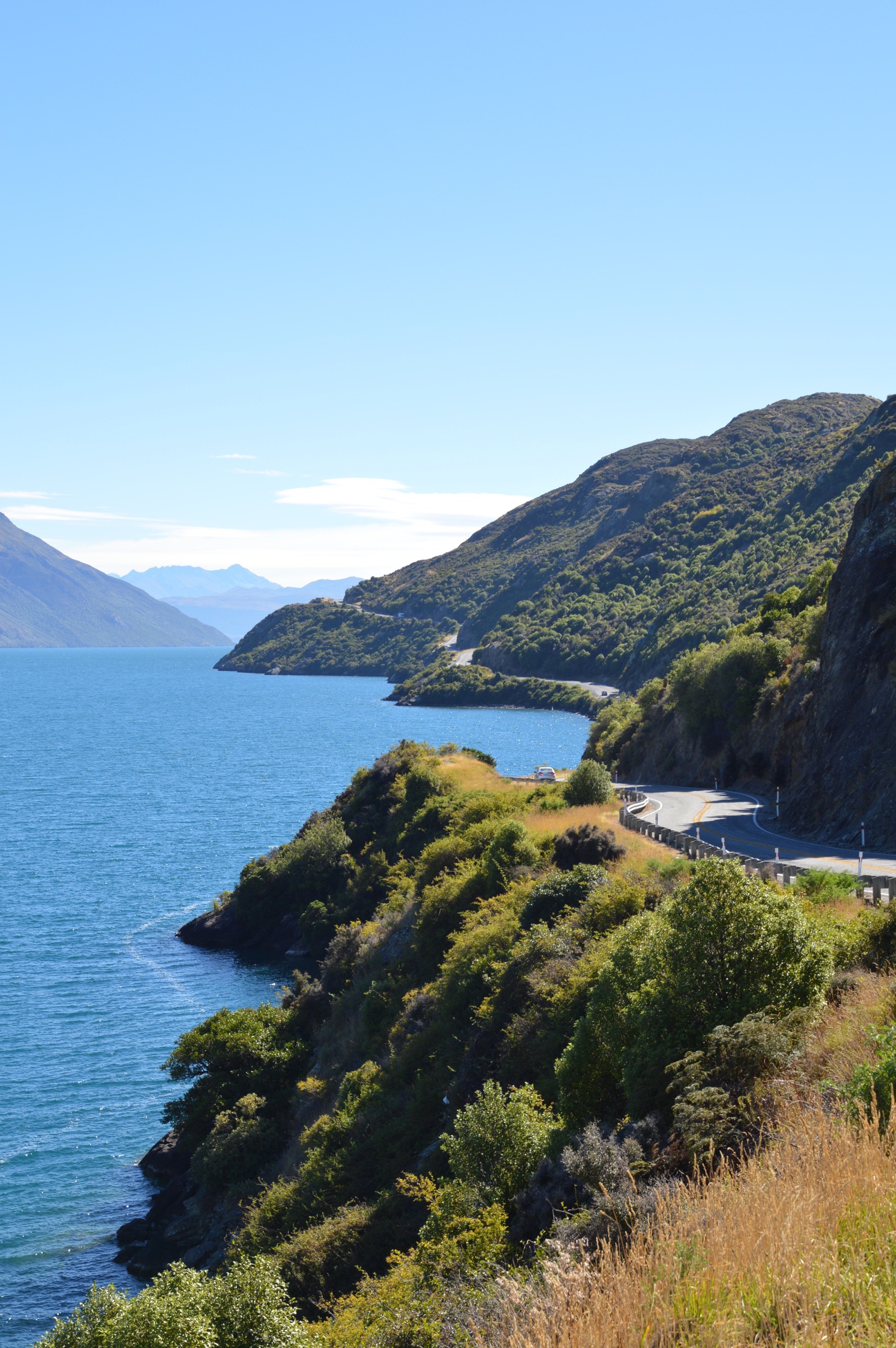 Arrowtown
People go to Queenstown for adventure. And as we drove near we spotted five skydivers!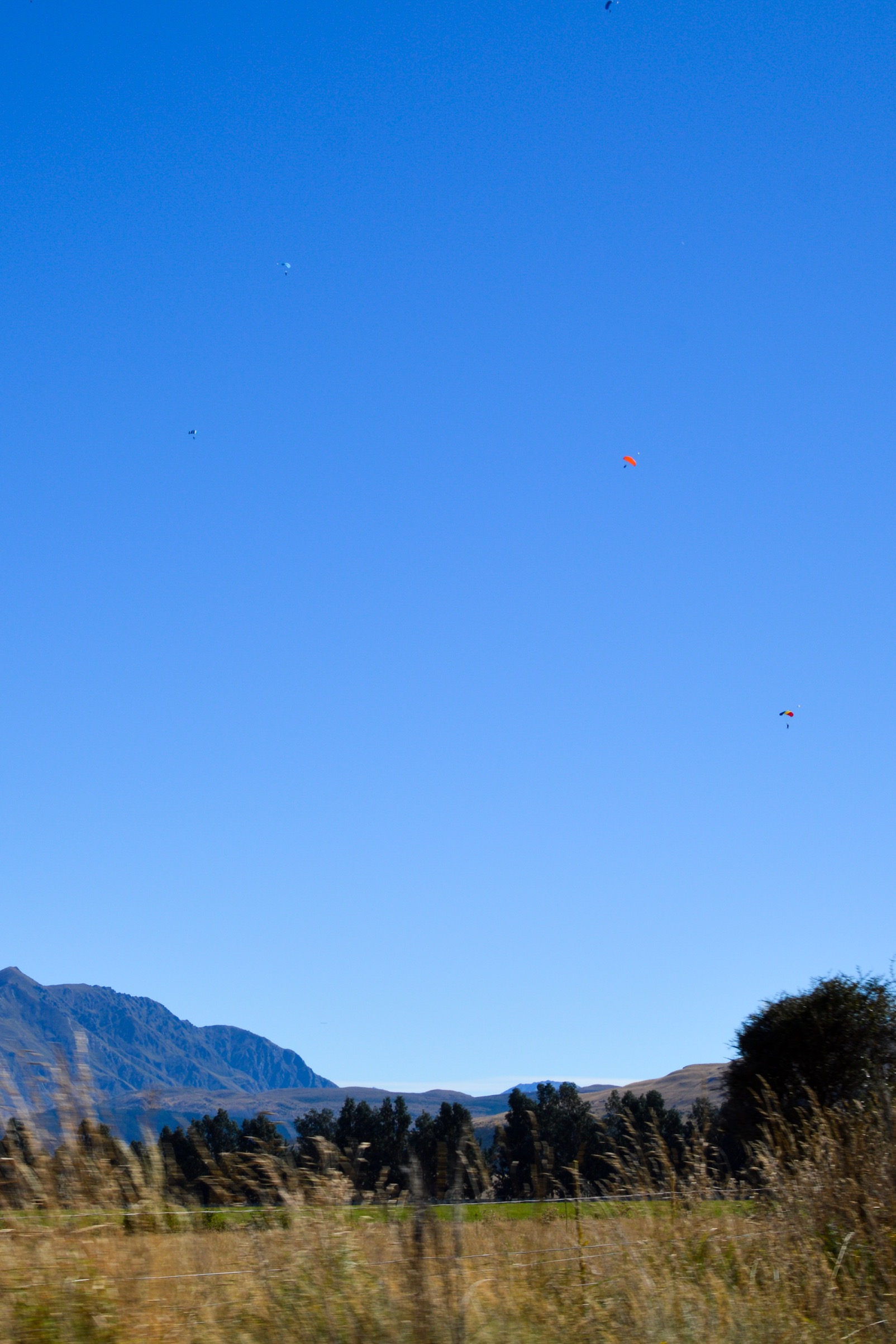 People like us go to nearby Arrowtown for tranquility and good food. There are a bunch of walks and bike rides in and around town. We did three walks (which were more like hikes for Sarah!).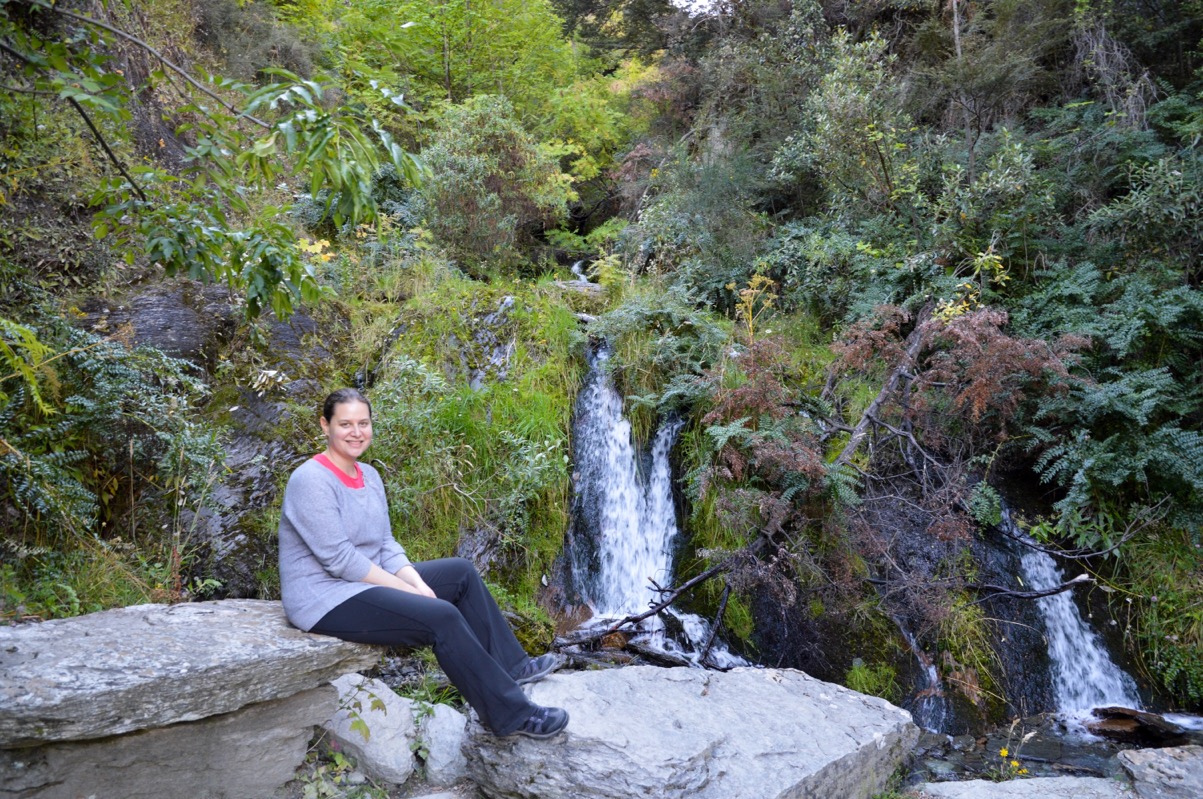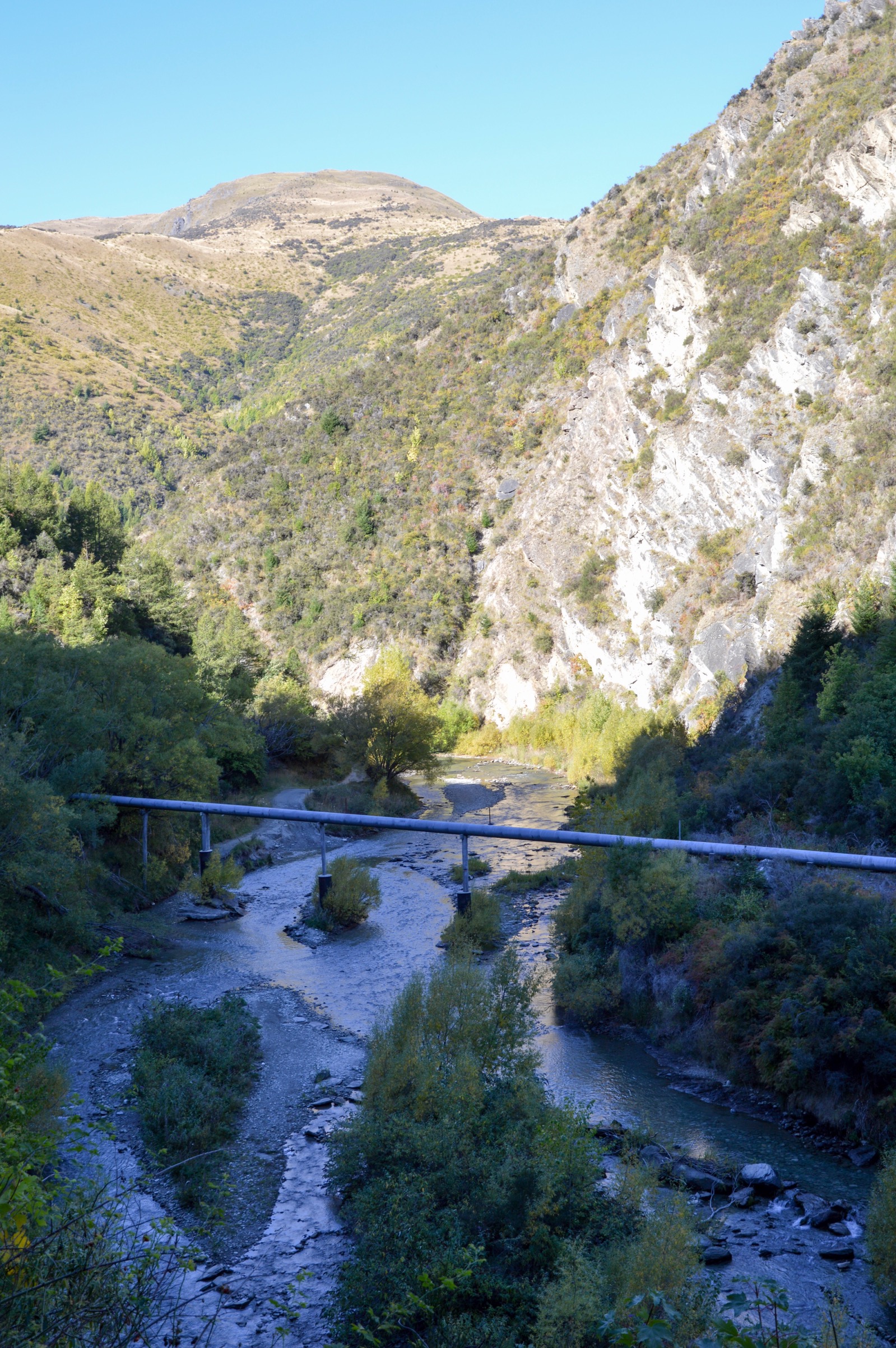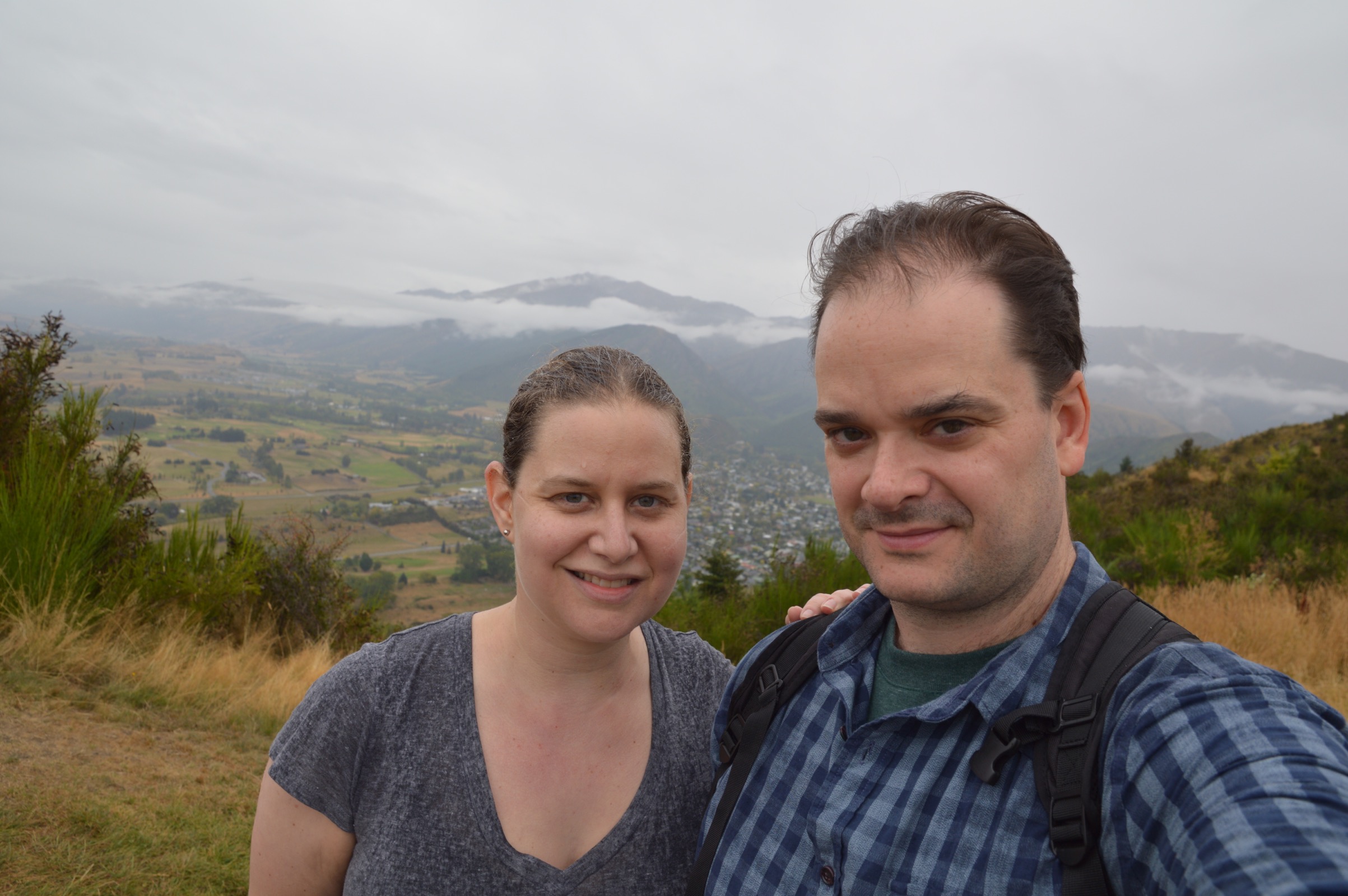 We also visited the Historic Chinese Settlement, which is where Chinese gold miners lived. Several thousand Chinese men were lured to the area during the gold rush in the 19th century. They were sadly marginalized and never really considered part of the community, so they lived in small settlements with small huts, which you can explore now.


Our favorite restaurant in Arrowtown was the Fork and Tap – a pub with yummy pizza and a great beer selection, including several from our favorite New Zealand brewery 8Wired (we first discovered their beer in Hong Kong!). Oh yeah, and they also had horse parking.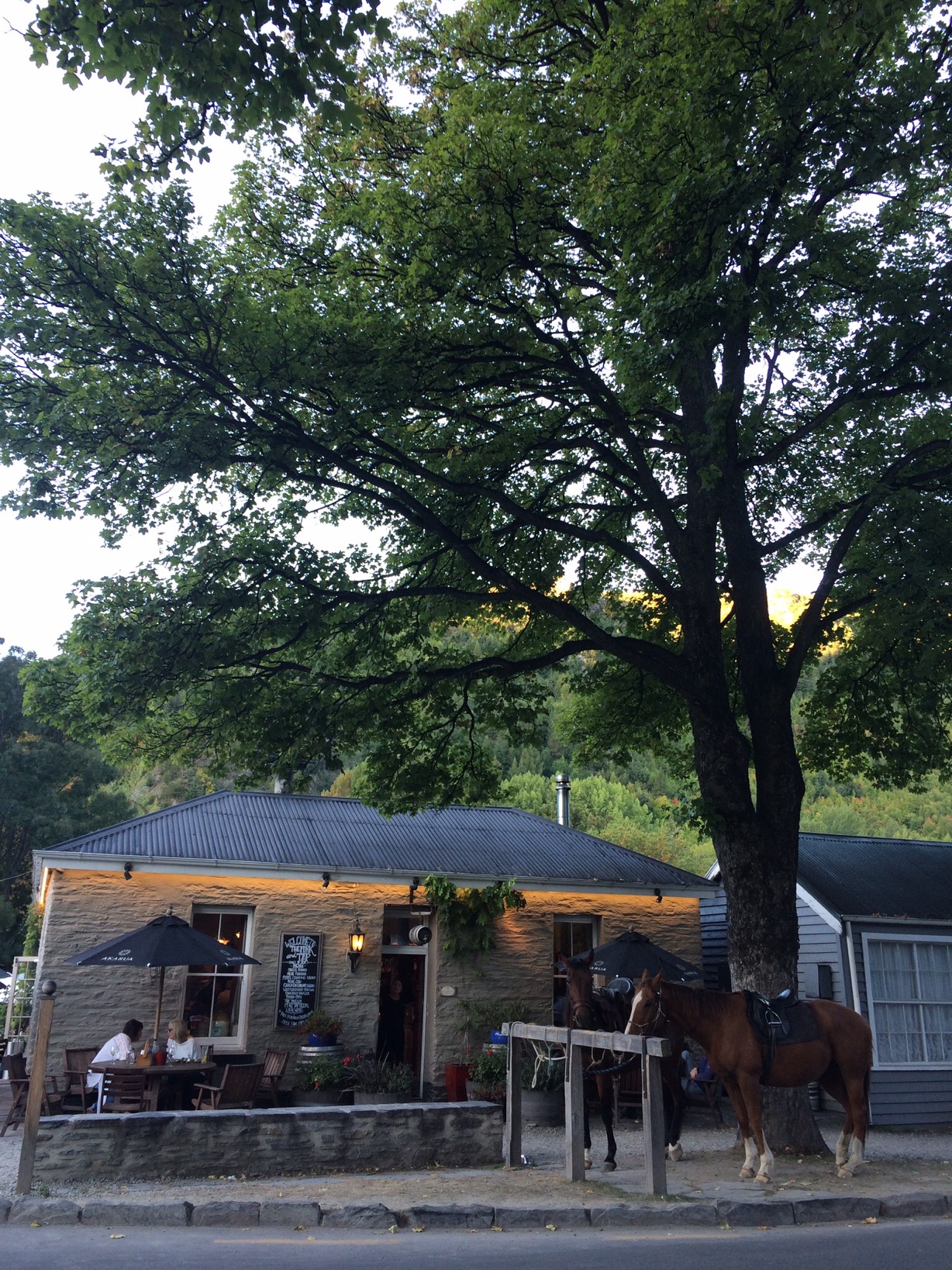 Just outside Arrowtown is Kawarau Gorge. We stopped as we were leaving and admired the view.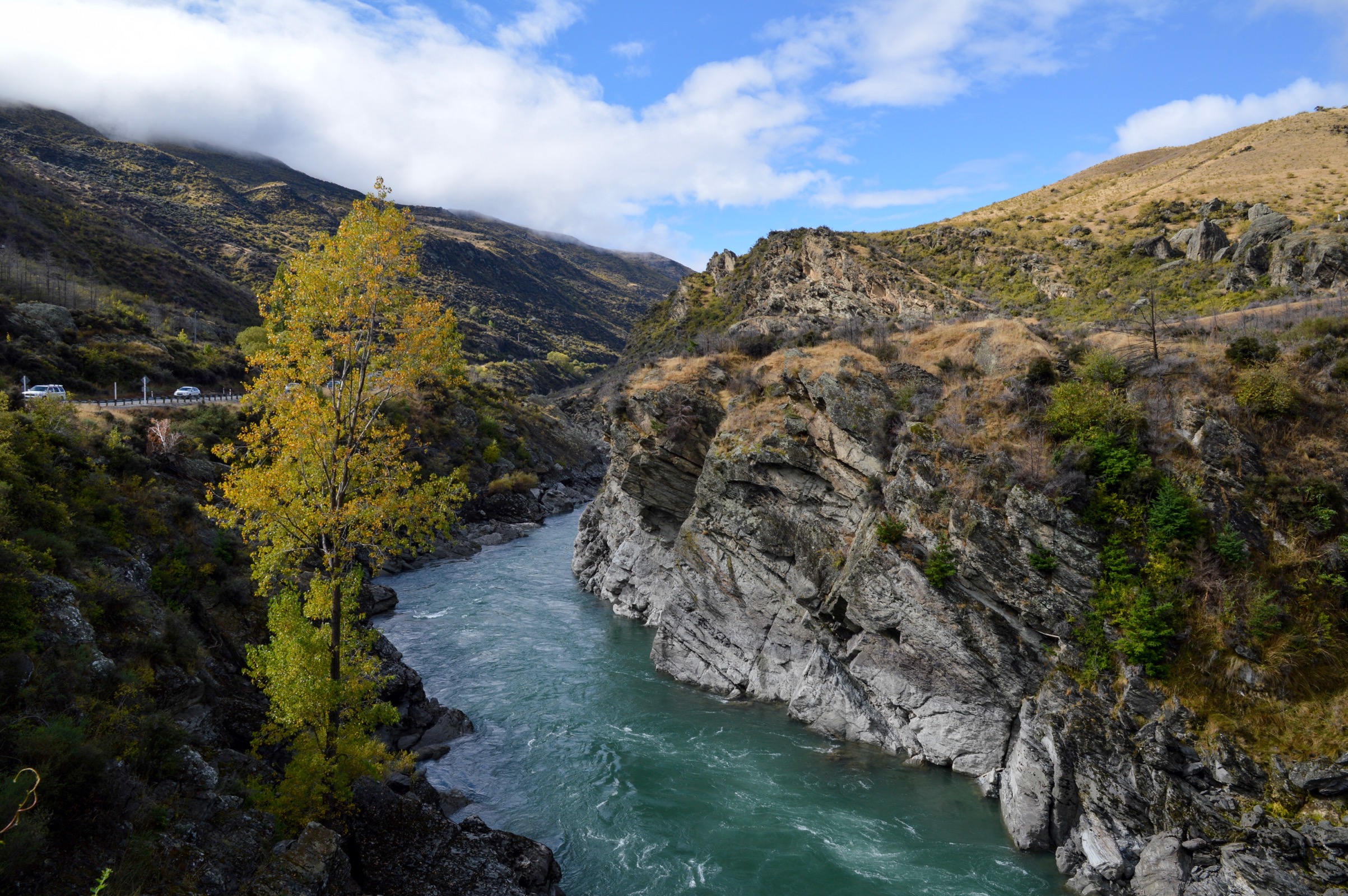 Wanaka
Wanaka is a cute town on a beautiful lake. We've heard it's gotten more built up over the years as it's a hot spot for bloggers and backpackers. We stopped in Wanaka on our way from Arrowtown to Twizel and had a nice walk around Lake Wanaka.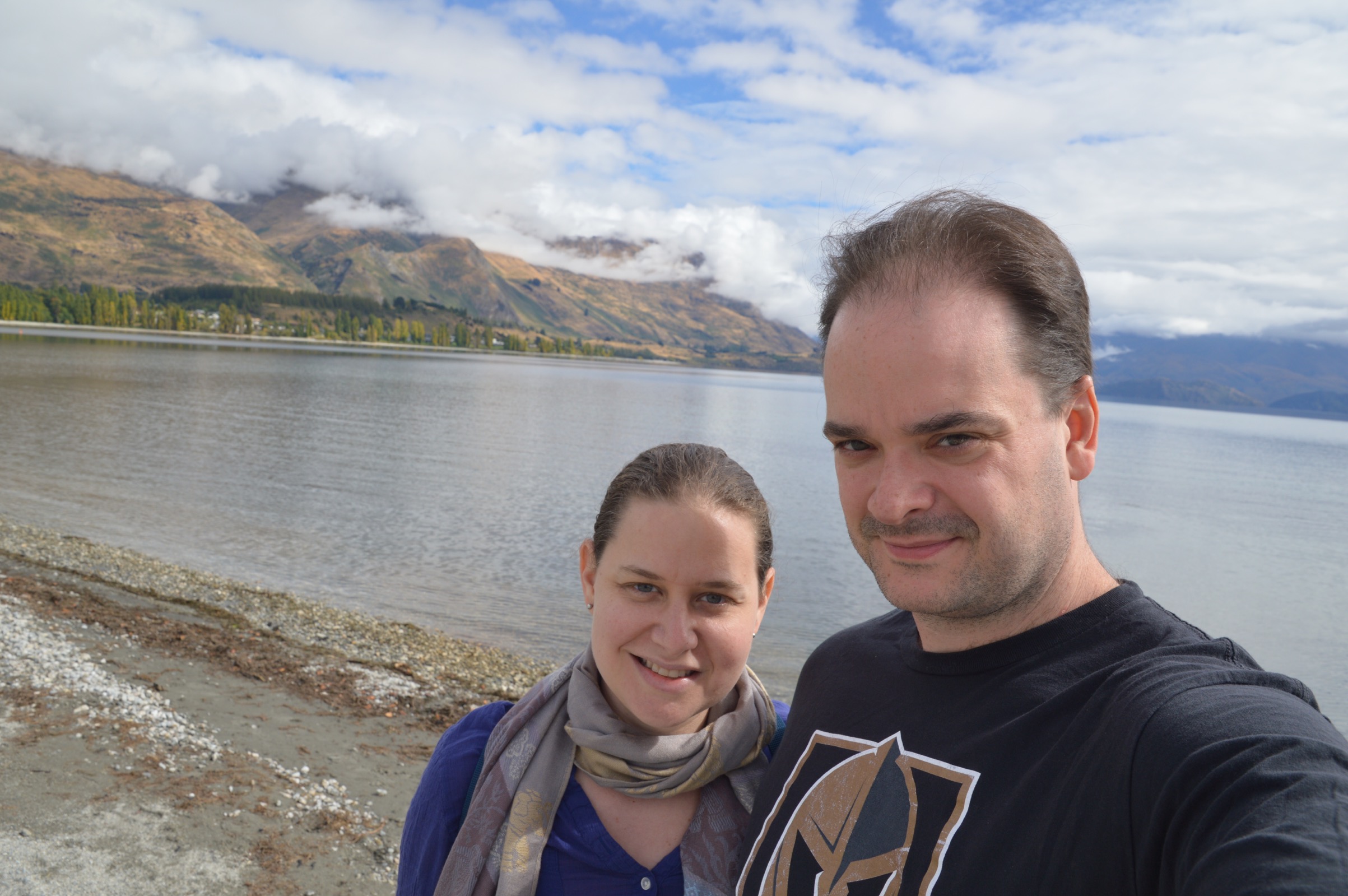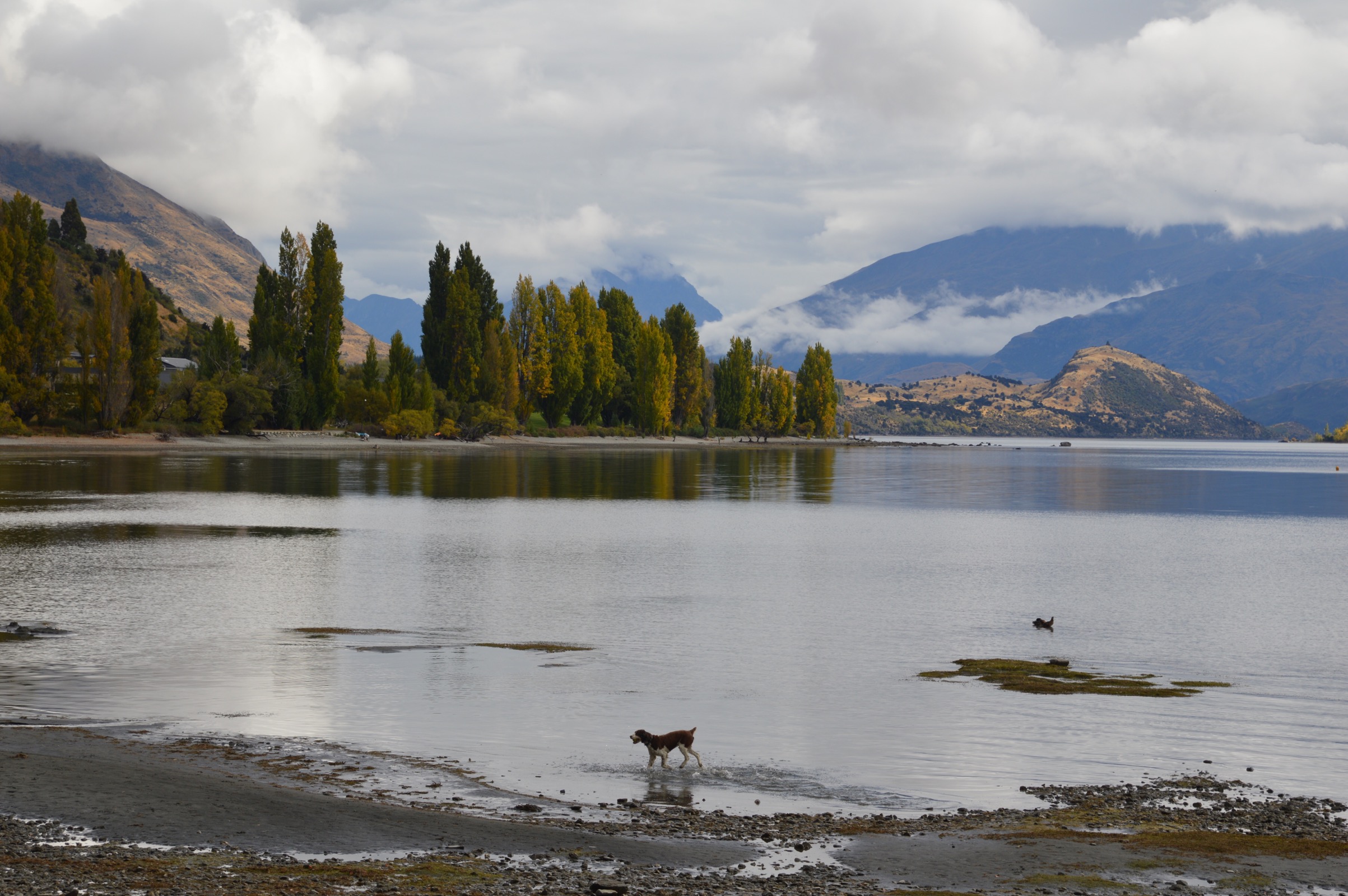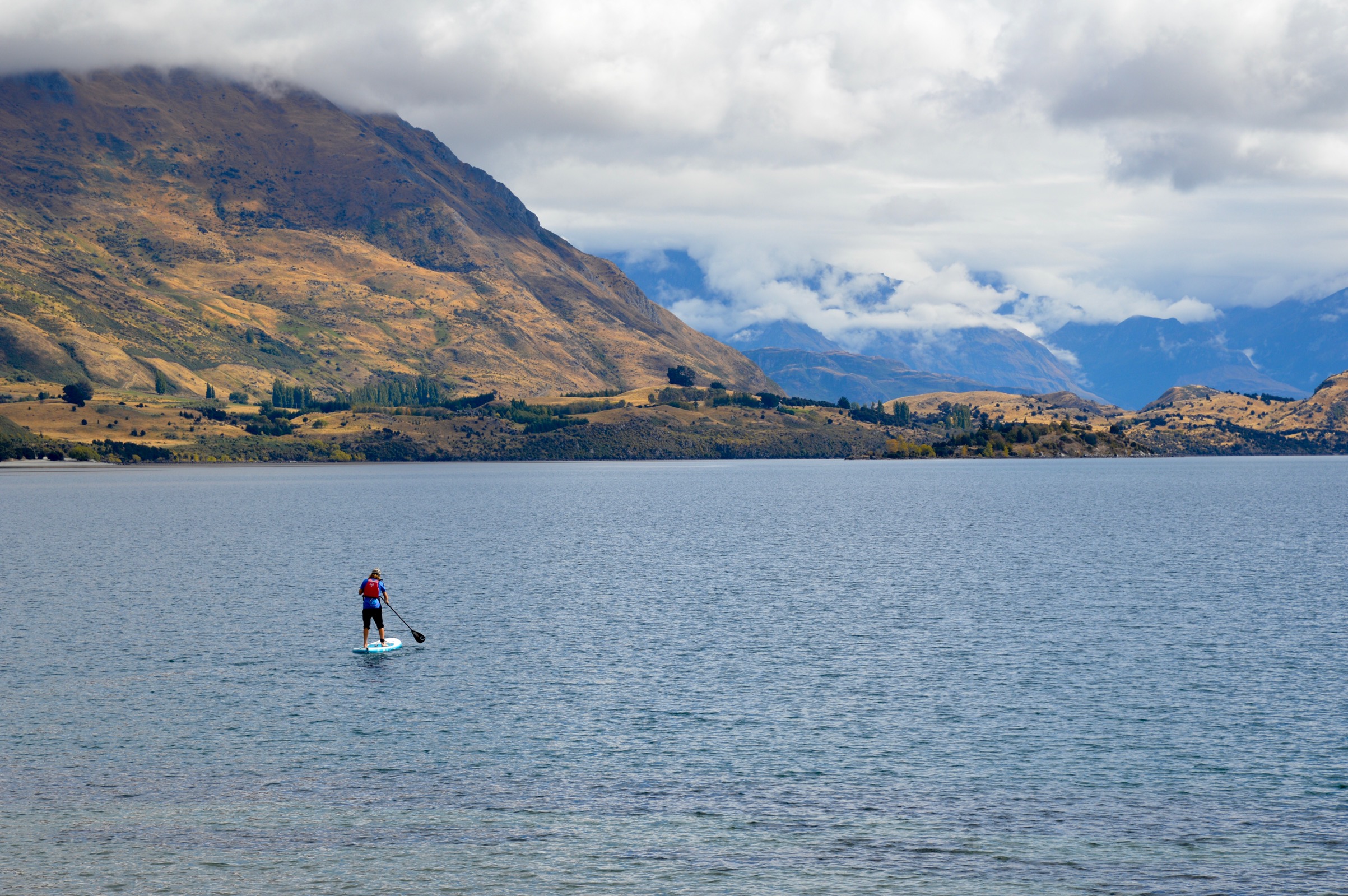 And of course we took pictures of its Instafamous tree!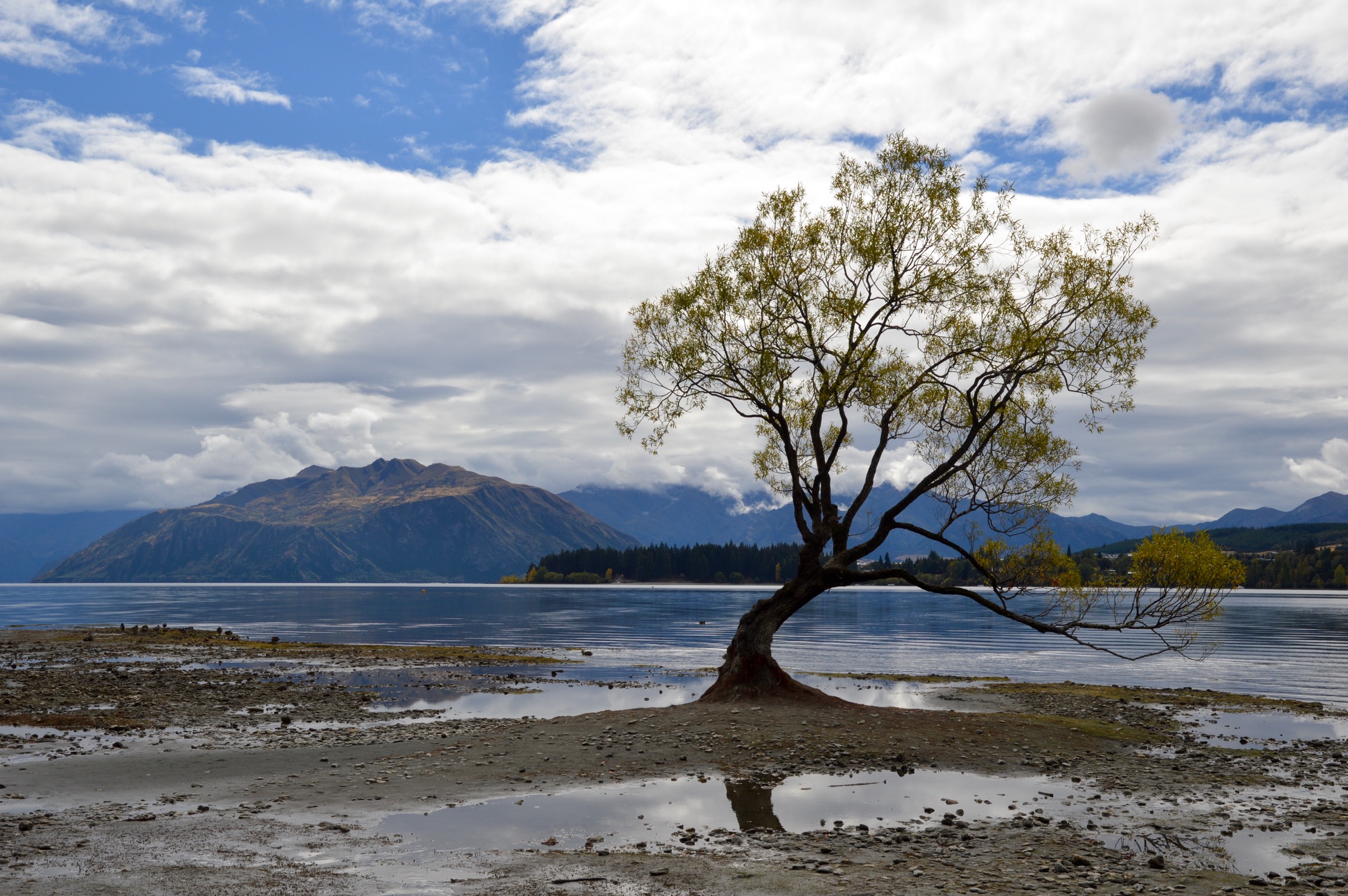 Twizel
The drive from Wanaka to Twizel took us through some interesting landscape, which we amazingly hadn't yet come across in New Zealand. Everything was an odd brownish green color. But the driving was incredible.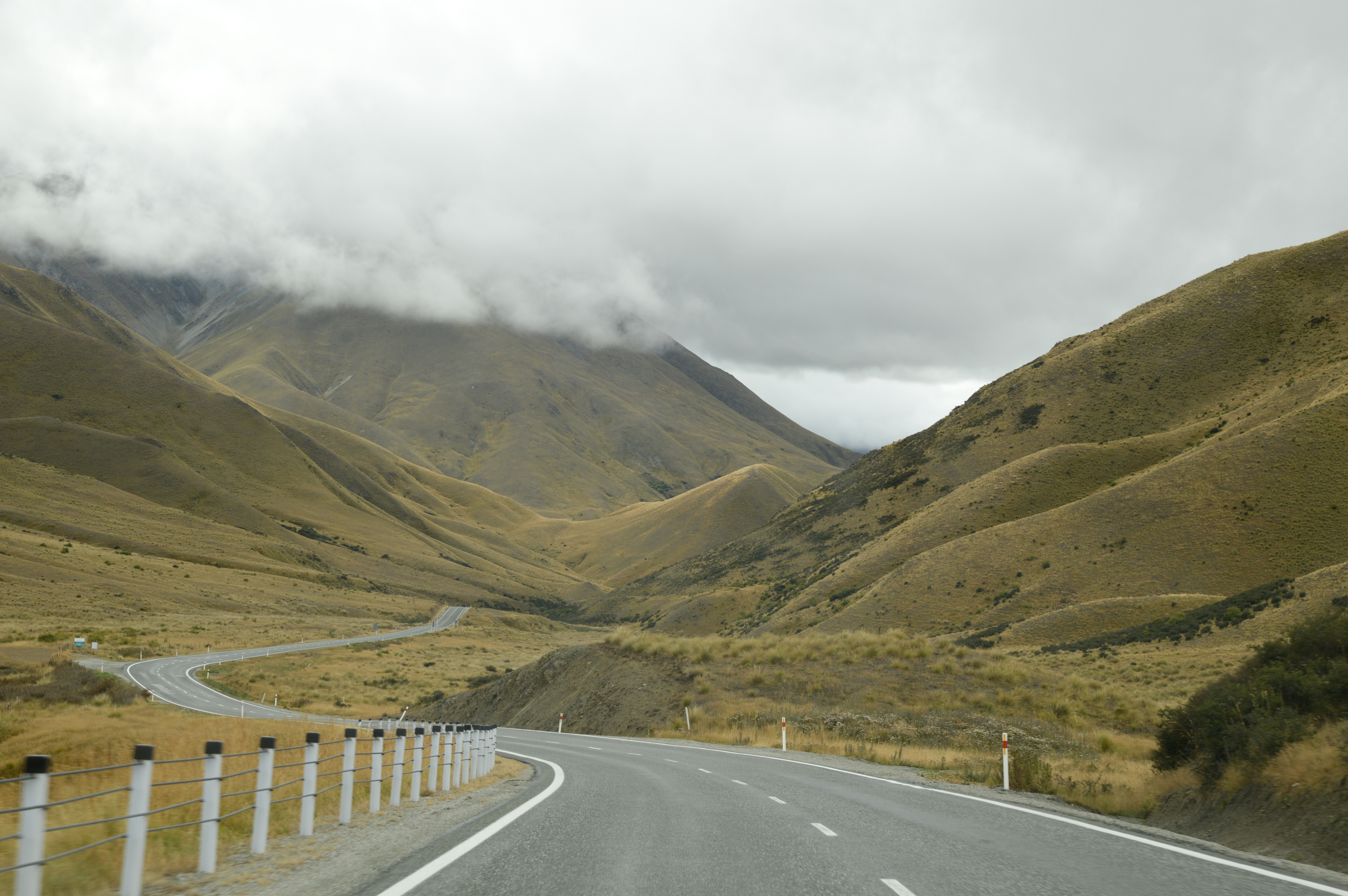 We spent one night in Twizel because we wanted to hit/hike in Aoraki/Mount Cook National Park without staying there. And even though there wasn't much written about Twizel online, we learned you can't go wrong with pretty much anywhere in New Zealand. We had our first glimpse of a clear night sky and had our most delicious meal in the country at Shawty's Cafe: lamb chop, beet risotto, and sticky toffee pudding!
Our delicious dinner gave us energy for our next day's hike and drive.
Pin it!