We love fjords. On trips to Fjordland on the South Island of New Zealand, many people choose: Milford Sound vs. Doubtful Sound. But we didn't want to choose, so we did both! Here's our detailed comparison for your choosing pleasure.
Milford Sound
A trip to Milford Sound is about more than just the cruise… to get into the area, you drive along one of the most beautiful roads in the world. You need to give yourself a whole bunch of time to get there because you're going to want to stop to take pictures or go for a hike basically every 10 minutes.

It took us pretty much all day to get there. We stopped for a few relatively easy walks to some absolutely beautiful places including…
the Mirror Lakes where we saw gorgeous reflections…

waterfalls along the Lake Marian track…

We stayed at the (extremely, absurdly pricey) Milford Sound Lodge, which is the only place to stay in the area. We had mountain and waterfall views outside our window.

We did a 9am cruise of Milford Sound on Go Orange. We chose them because they were the cheapest and longest cruise and we'd read that all of the cruises do the same circuit. It was two hours of gorgeous views of mountains, waterfalls, glaciers on mountains, small sightseeing planes dodging mountains, and dolphins.

We saw so many dolphins, including baby dolphins (!), even the crew was freaking out.

We marveled at this plane's flight path.

Even back on land, we couldn't stop gawking at the view.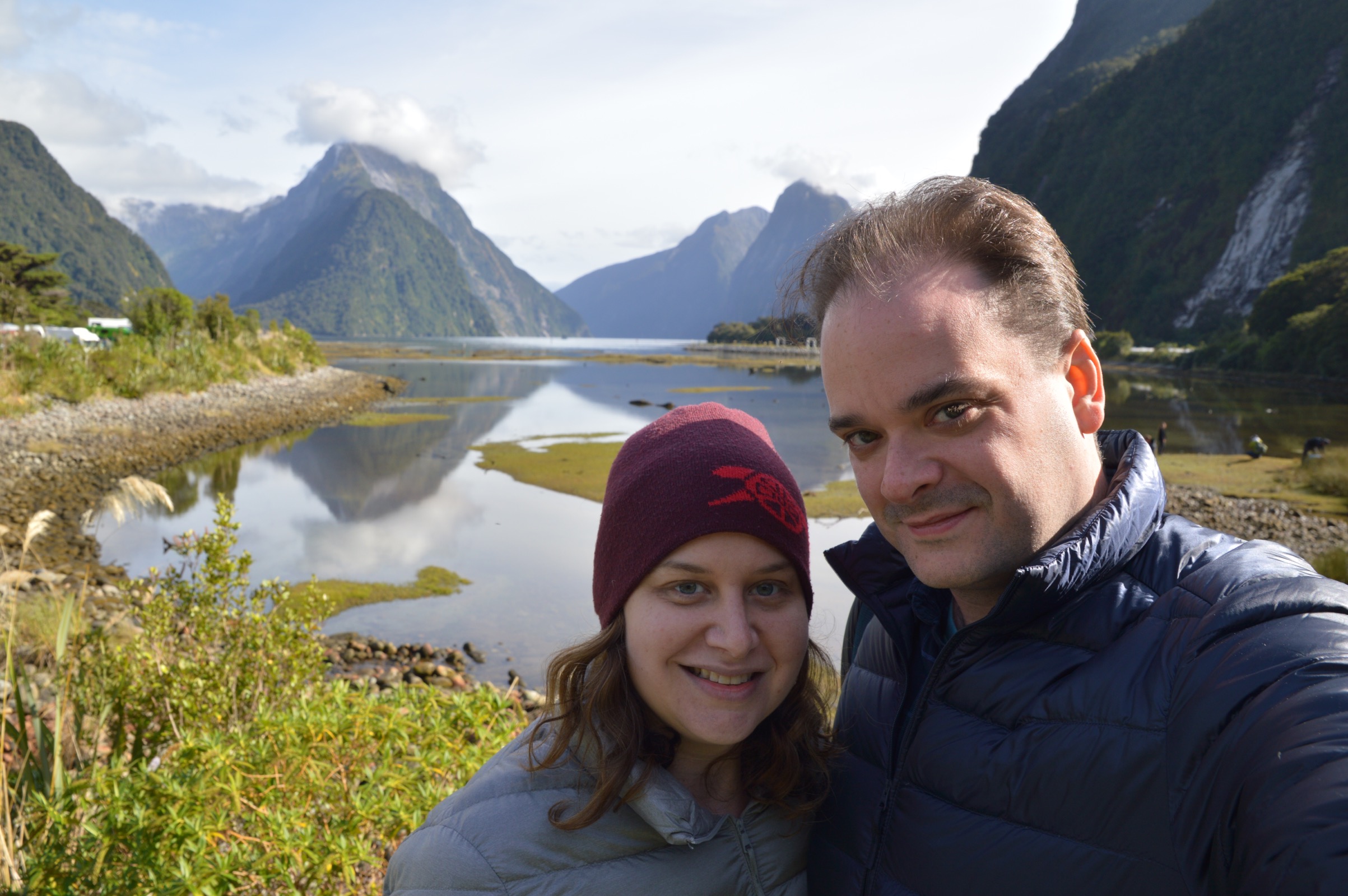 Doubtful Sound
The Doubtful Sound cruise is a full-day affair of driving and cruising. Again we chose Go Orange as they offered free pick-up so we didn't have to do any driving that day. We were picked up in Te Anau, which was about 40 minutes away from where the adventure starts. We boarded a ferry that took us across the stunning Lake Manapouri.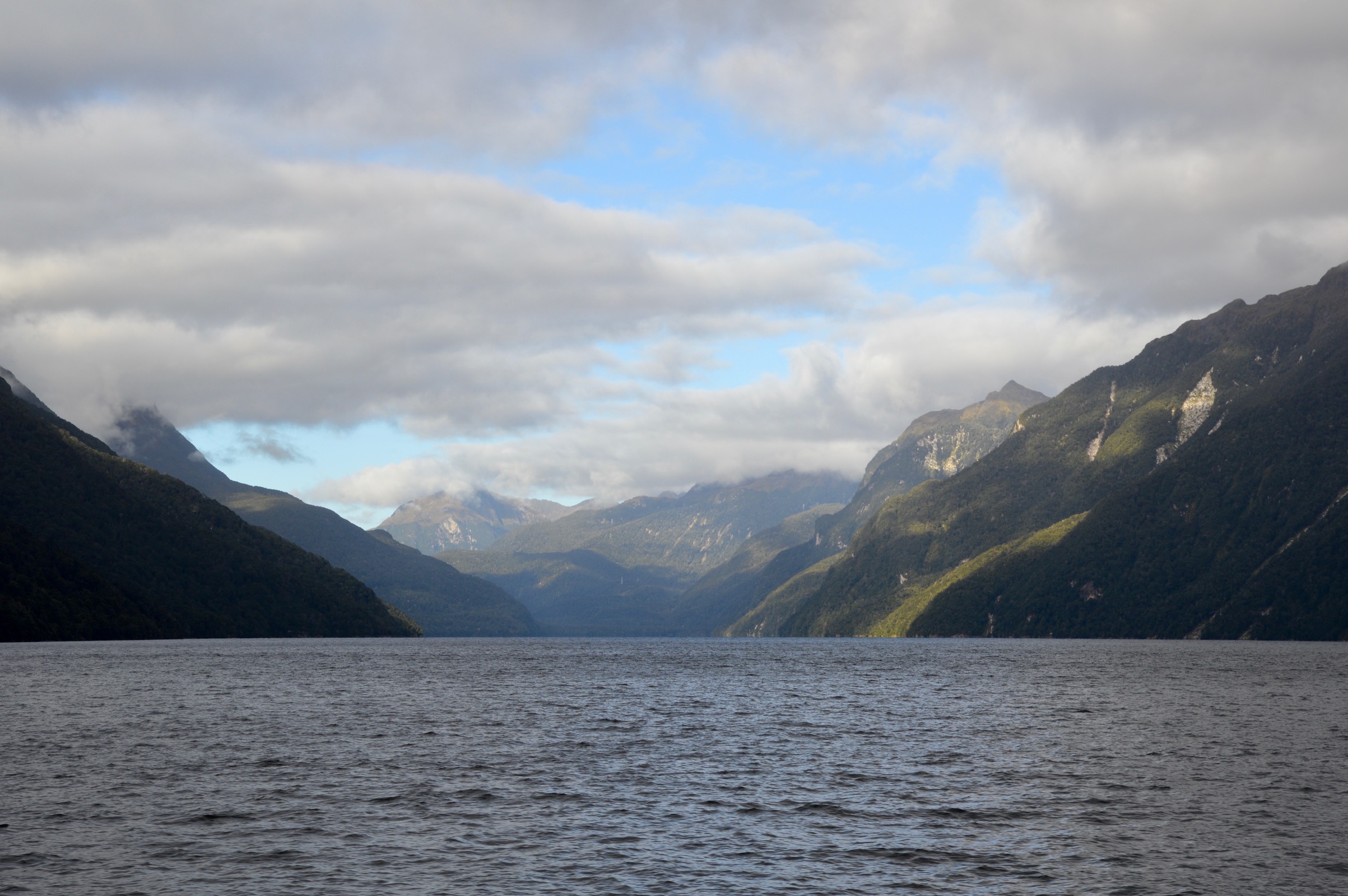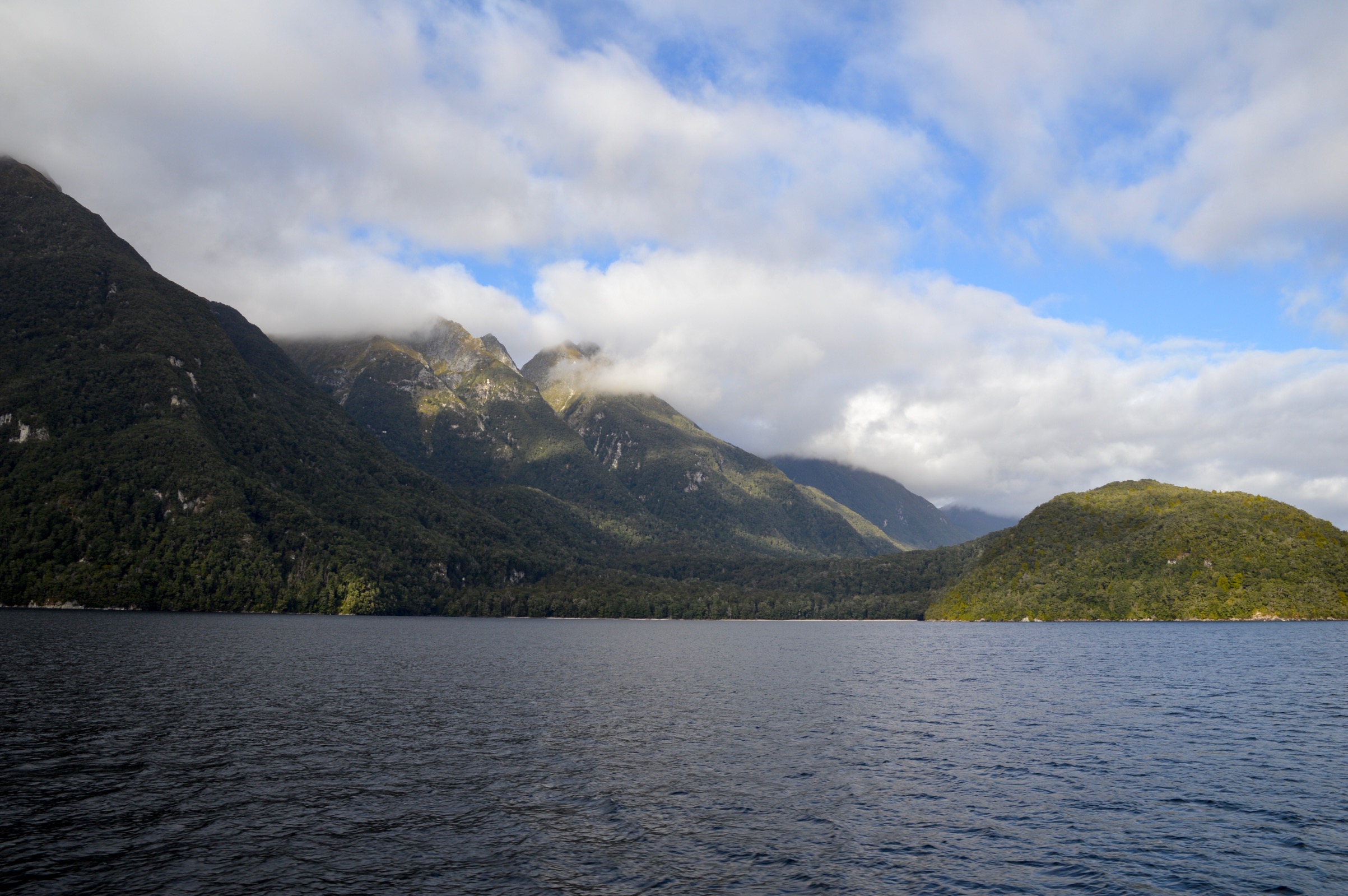 We then took a crazy bus ride through the Southern Alps via the Wilmot Pass. It has a road with one of the steepest inclines in New Zealand. Luckily our driver was a pro! We stopped a few times to take in the view. Soon, we could see Doubtful Sound from above.

The cruise through Doubtful Sound was about three hours. Like Milford Sound, we were surrounded by mountains and waterfalls and it was stunning.

It was a pretty calm journey, but then we rode all the way out to the Tasman Sea, and things got pretty choppy (and fun!). Most everyone was on the outside of the boat, hanging onto the rails, while the wind and water whipped at our faces. We saw New Zealand Fur Seals playing on the rocks and Royal Albatross soaring through the sky. And on the way back in we saw more dolphins.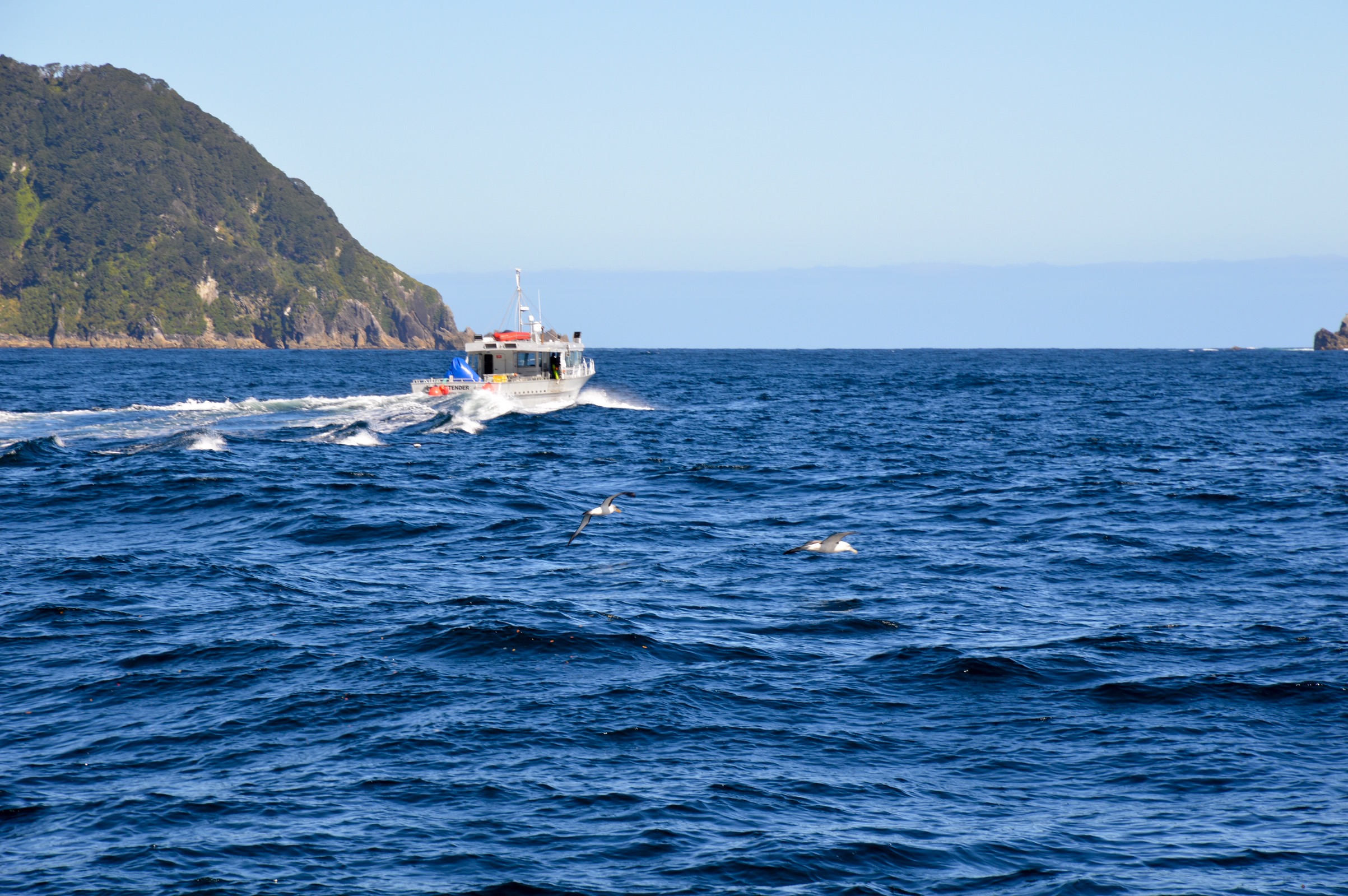 Te Anau
We based ourselves in Te Anau for our time in Fjordland, even though we did spend one night at Milford Sound to maximize our time there. It was touristy and backpackery but we liked it. We stayed at the Kiwi Holiday Park, which had a trampoline.

Also there is an alpaca farm in town which is always a plus!

The winner
If we had to choose between Milford Sound and Doubtful Sound, we'd go with Milford Sound. You see so much on the way into the area and you get bang for your buck with a quick, yet stunning cruise. But we're happy we got to experience them both!
Next, we started making our way north, stopping at Arrowtown, Wanaka, and Twizel.
Pin it!

If you've been to Fjordland, what do you think is the best cruise? Do you have any other favorite places to explore? We'd love to hear from you!