Aoraki/Mount Cook National Park and Lake Tekapo on the South Island of New Zealand are two of the most beautiful, special places we've been… anywhere… ever. Read on to learn how to walk the Kea Point track in Aoraki/Mount Cook National Park and what to do in Lake Tekapo.
Aoraki/Mount Cook National Park
We drove to Aoraki/Mount Cook National Park from Twizel for a morning hike. Upon arrival to the area, we were confronted with clouds. Driving along Lake Pukaki, we couldn't see any mountains around us.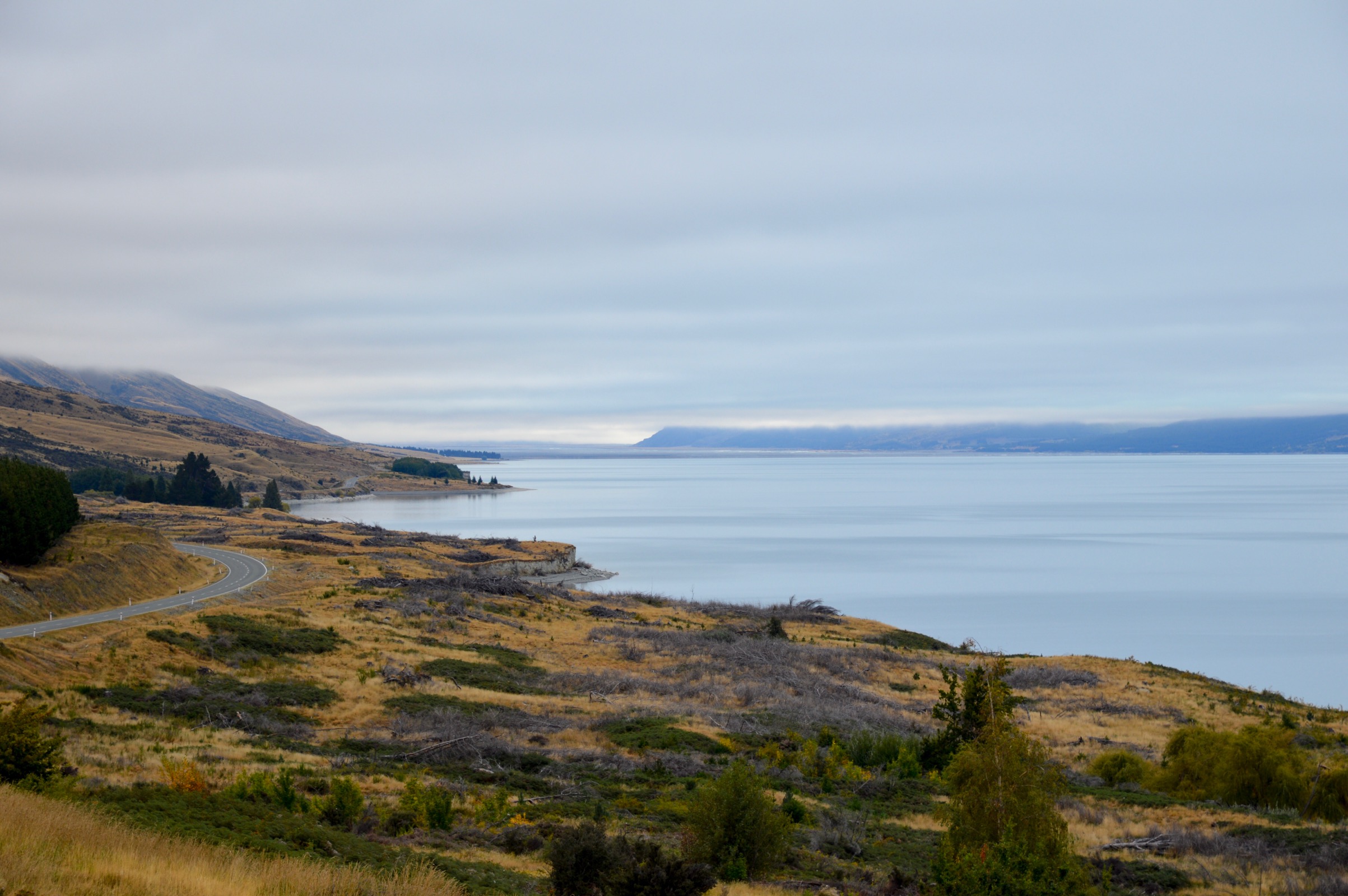 We parked in the White Horse Hill Campsite, which is the best place to enter for a few of the area's most popular walks. We had heard the hike to Kea Point offered fabulous views, but was short enough and moderate enough for Sarah to do without being completely wiped afterwards.
We couldn't see much as we walked along the trail, and when we got to the viewpoint, all we could see was cloud and fog. It was a whiteout.


We laughed a bit at our lack of luck and sat down to rest. And then it started to clear. Little by little, more and more, we could see mountains and glaciers and we were in awe.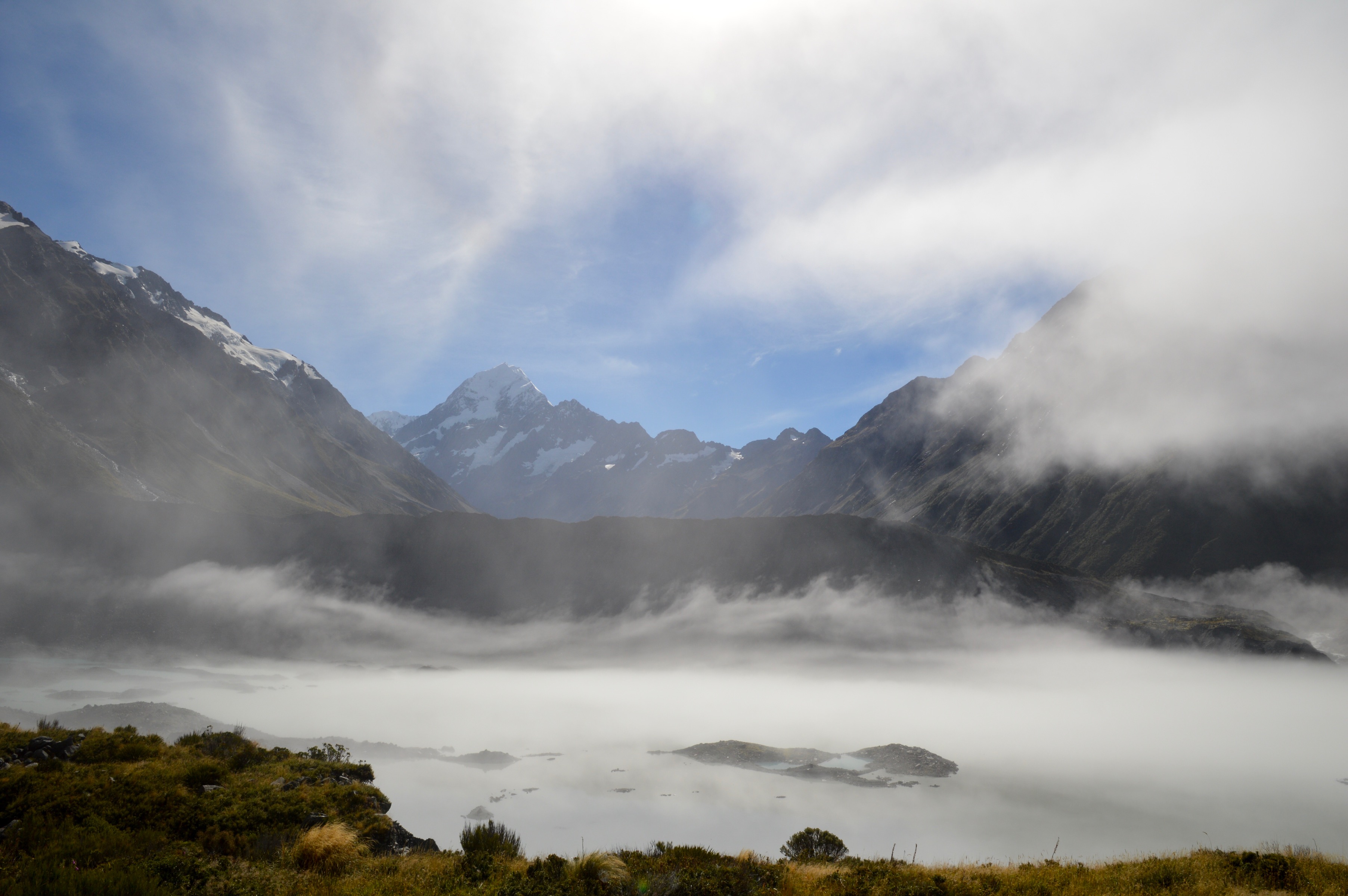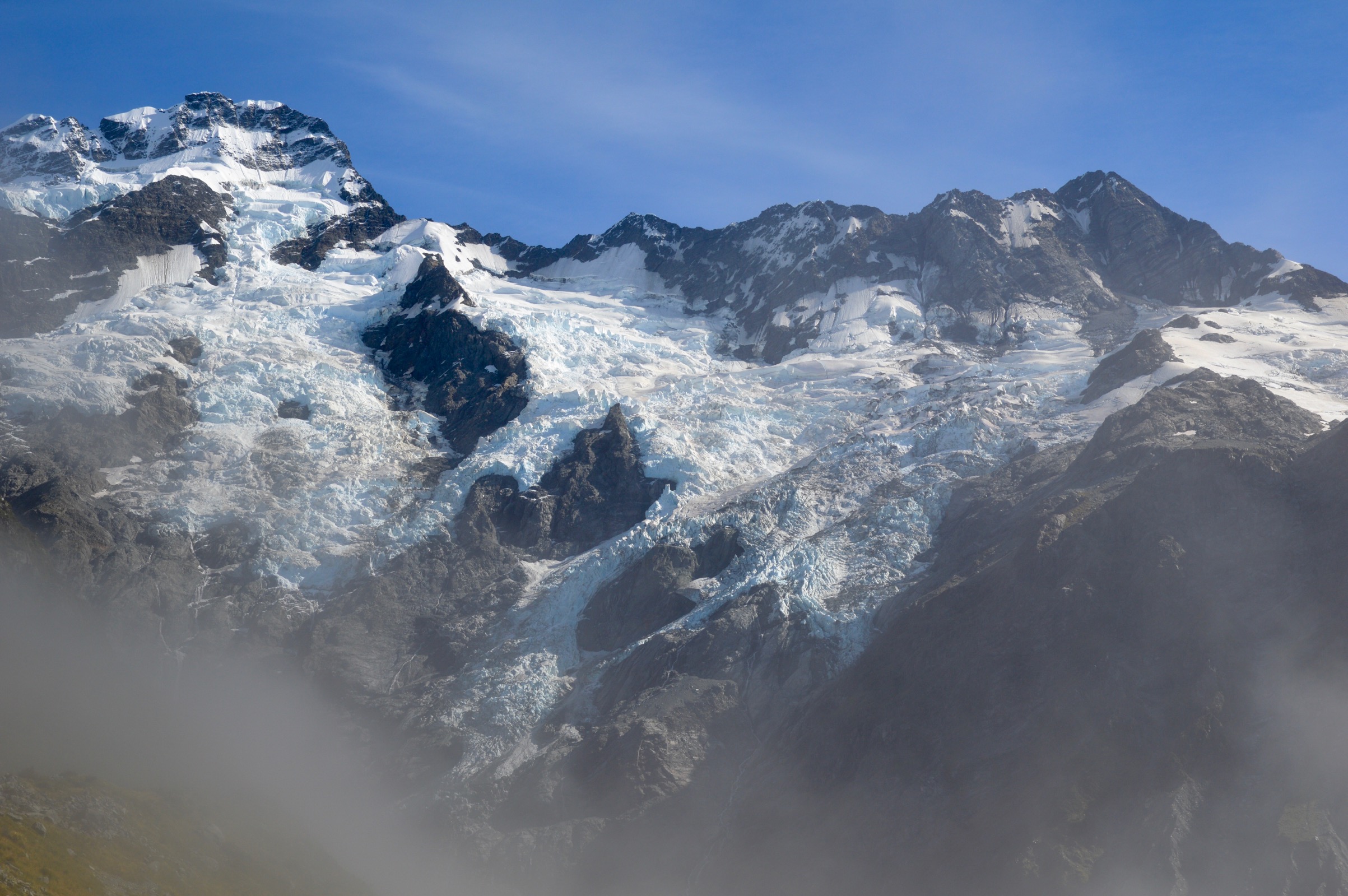 On the return hike, we were giddy seeing all the beautiful scenery we hadn't seen on the way up.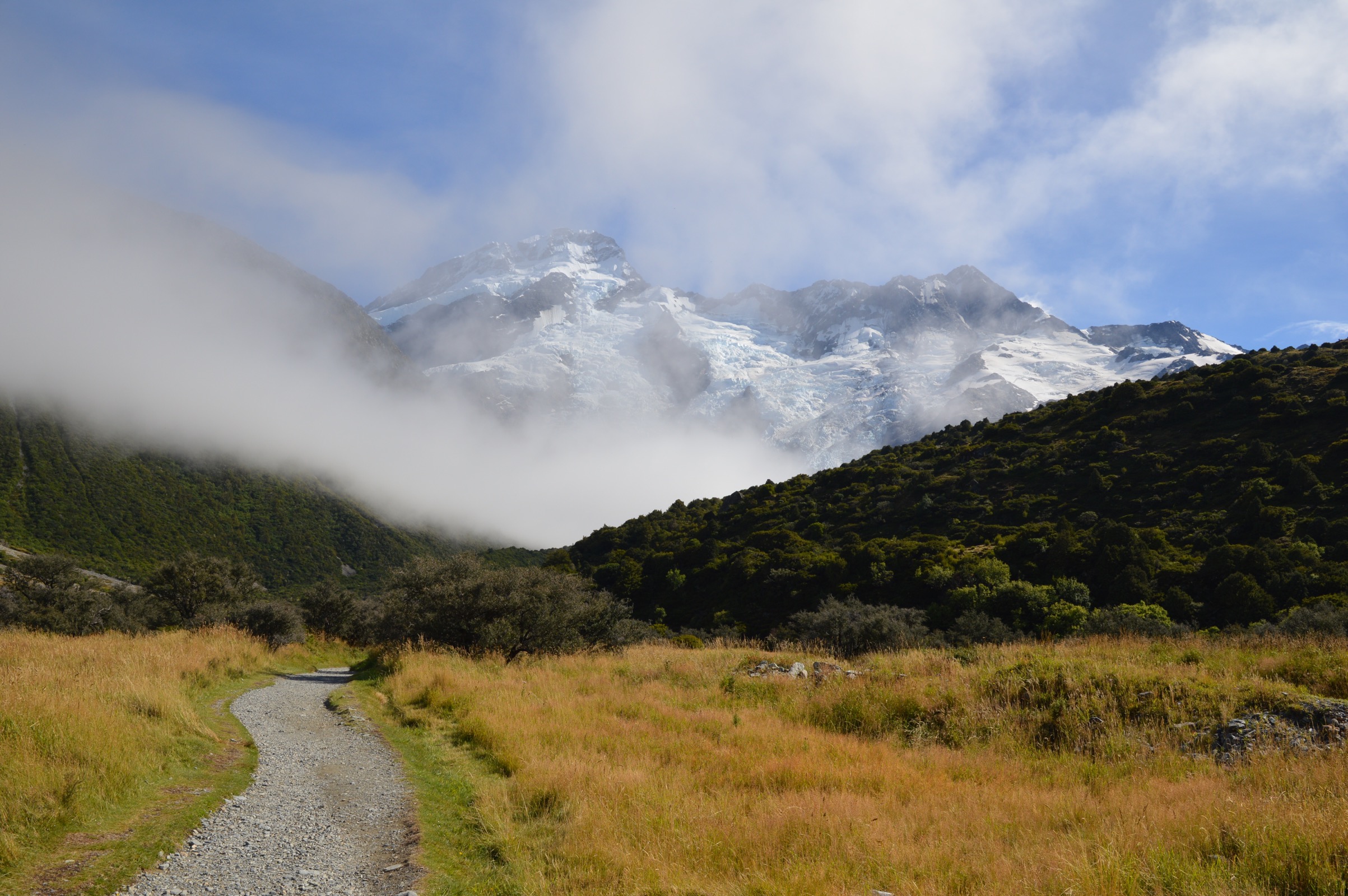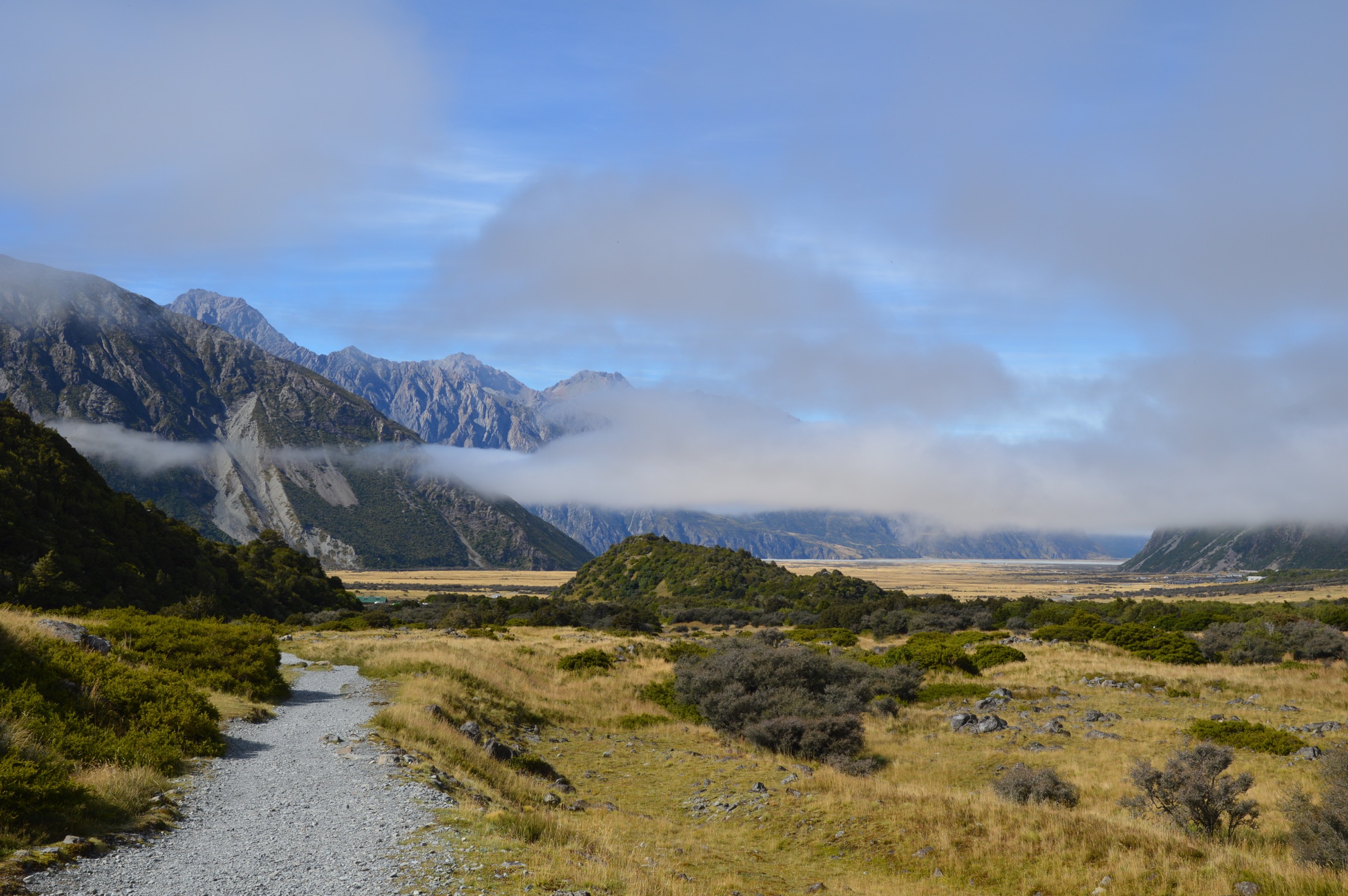 And by the time we got back to the car park we were astonished. Sarah spent the entire drive back down Lake Pukaki turned around in her seat staring at and taking pictures of the majestic scenery behind us.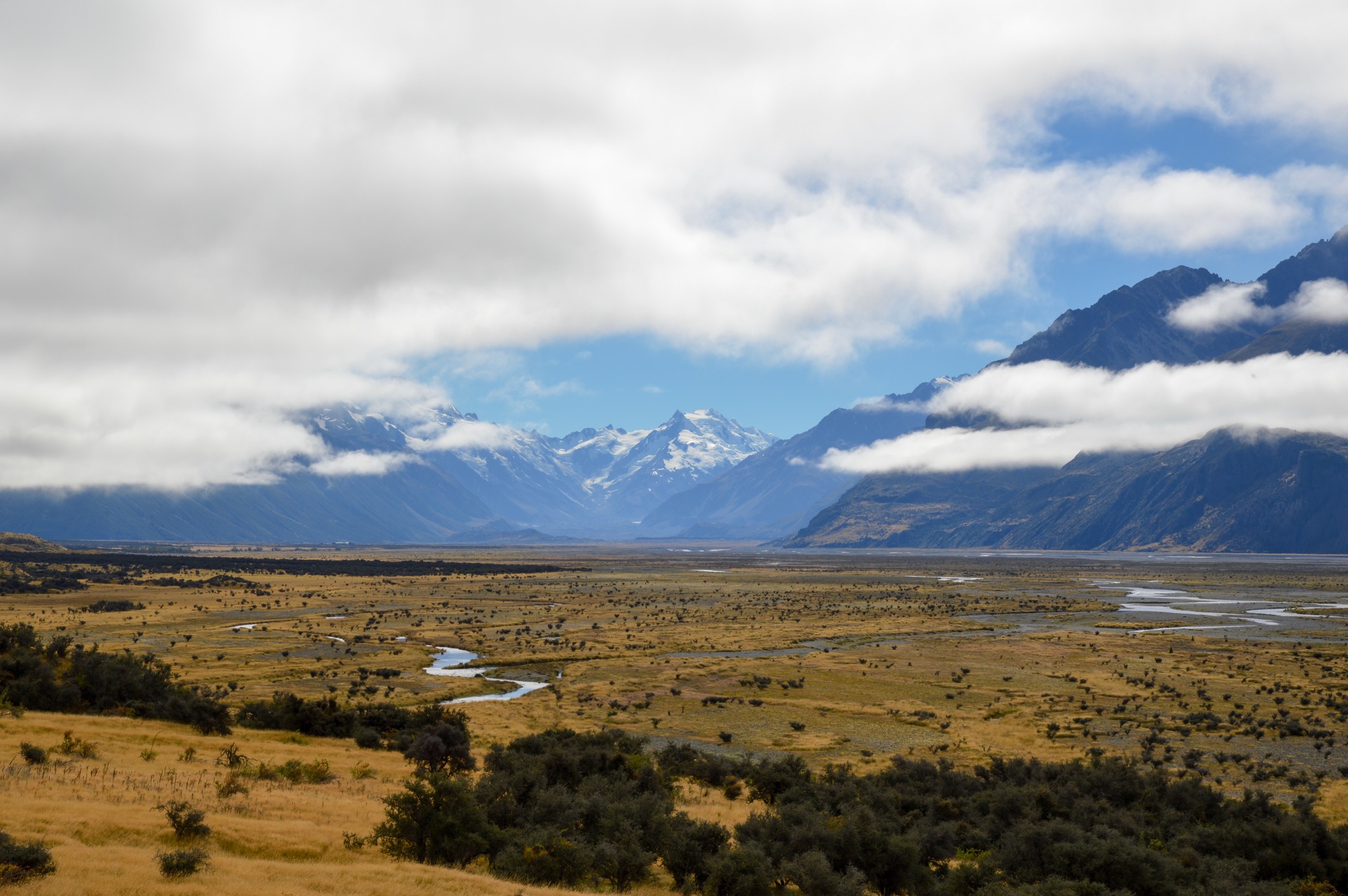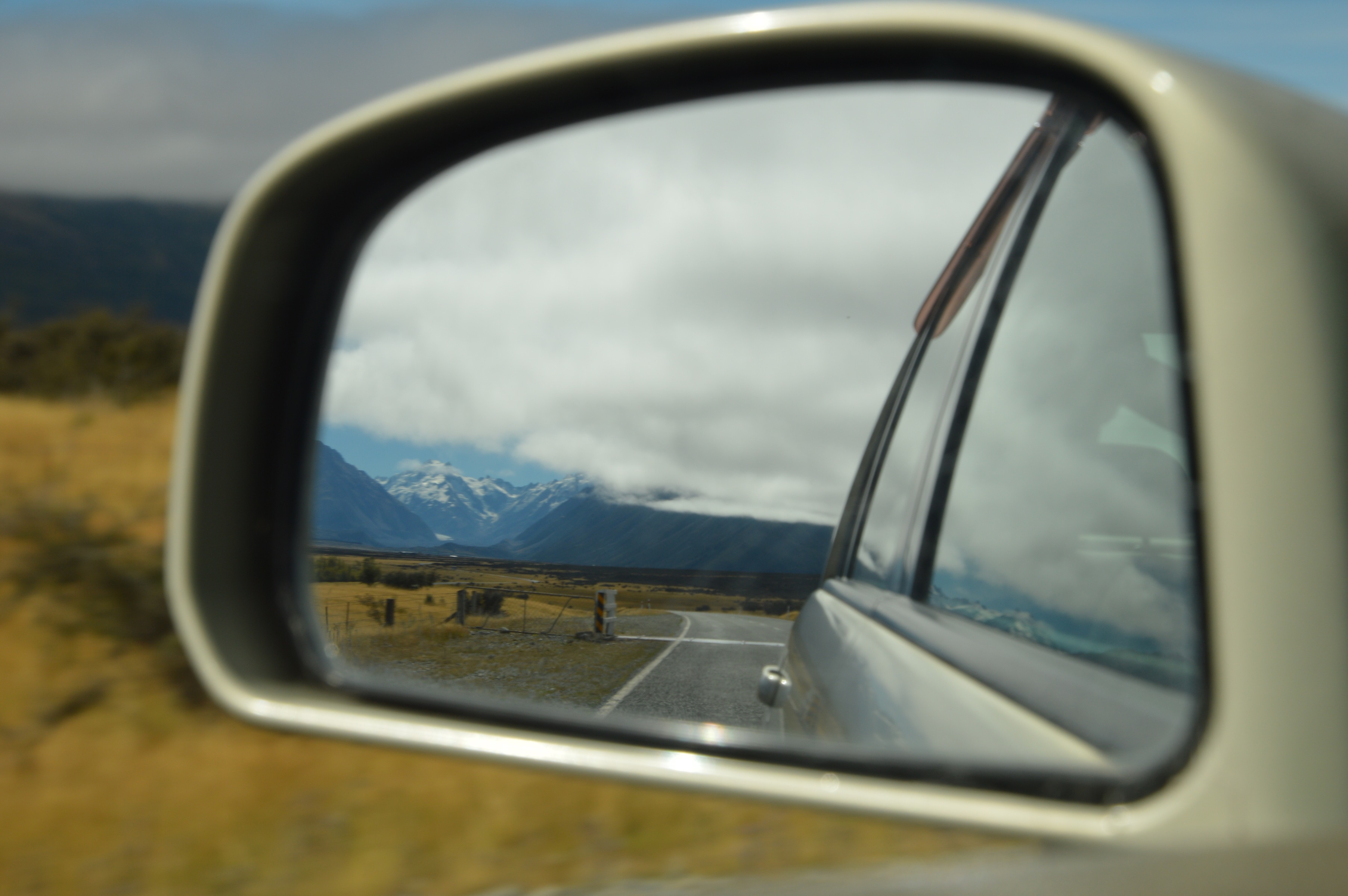 Lake Tekapo
Lake Tekapo is a super small town on a pretty big lake. It's a tourist destination because it has a pretty church on a hill (the Church of the Good Shepherd) and a statue of a dog (the Mackenzie Sheepdog) and because it has some of the clearest viewing of the night sky in the area. The drive from Aoraki/Mount Cook National Park to Lake Tekapo took about an hour and a half.
We spent two nights at The Chalet – a wonderful self-catering place owned by two Swiss Kiwis. It was pricey, but we were in heaven and thought it was worth every penny. We had views right out on the lake, which we stared at all day. We could also hop out onto our terrace at night and stare up at the incredible stars. During our two days in Lake Tekapo, we took walks around the lake and on its rocky shore and across the bridge and took pictures of the church and the dog and looked out at the lake and up at the stars and life was pretty perfect.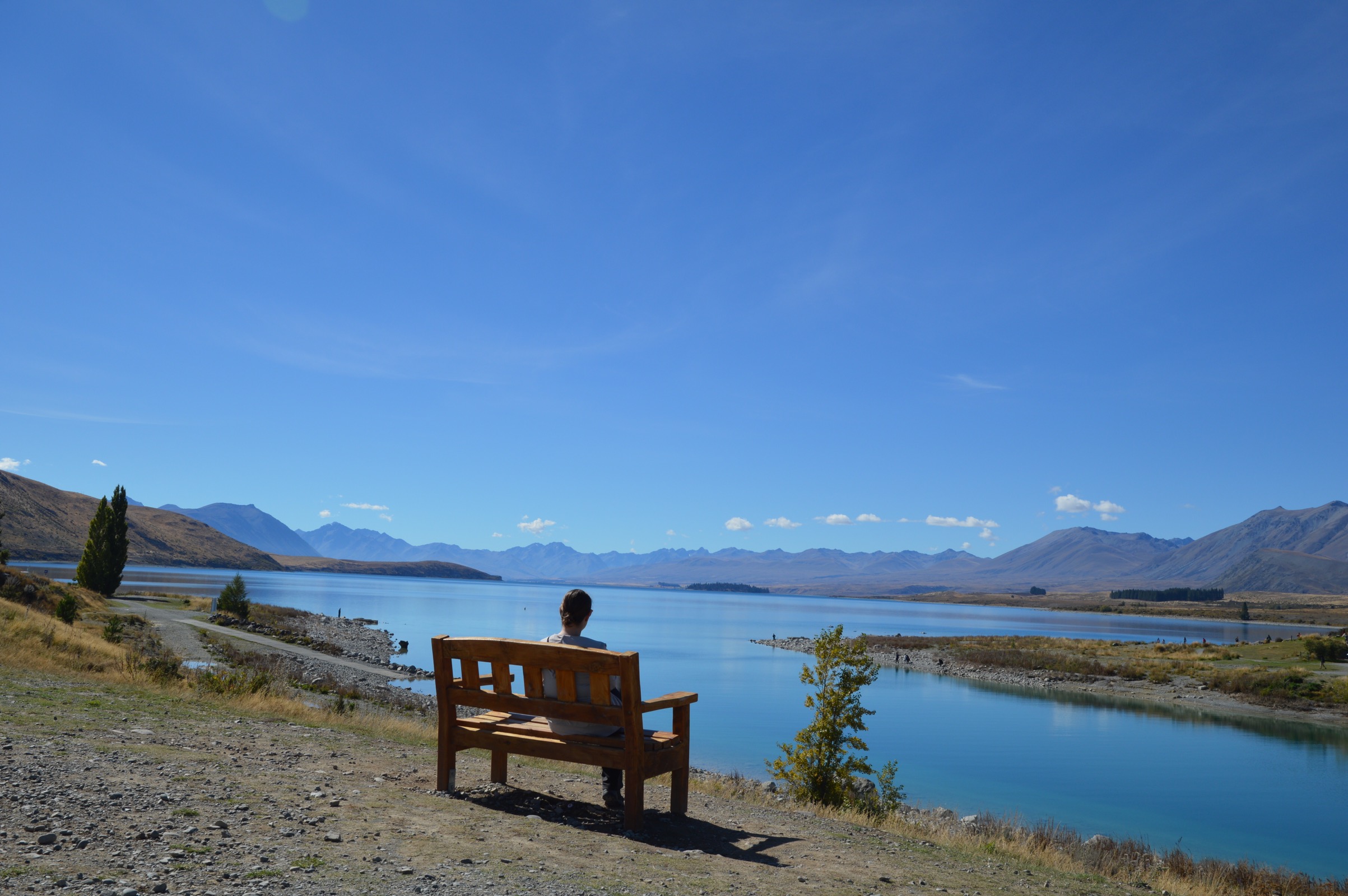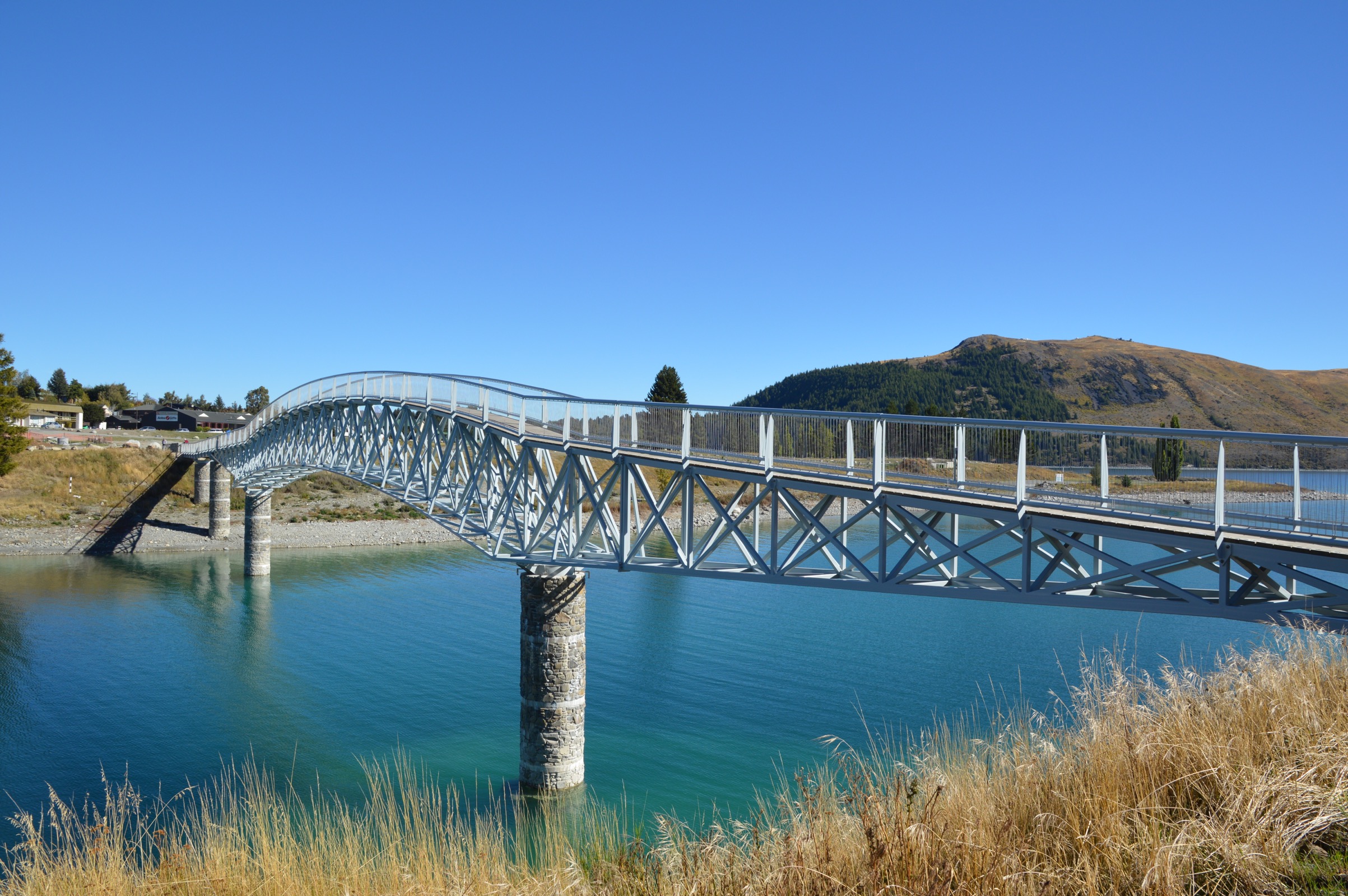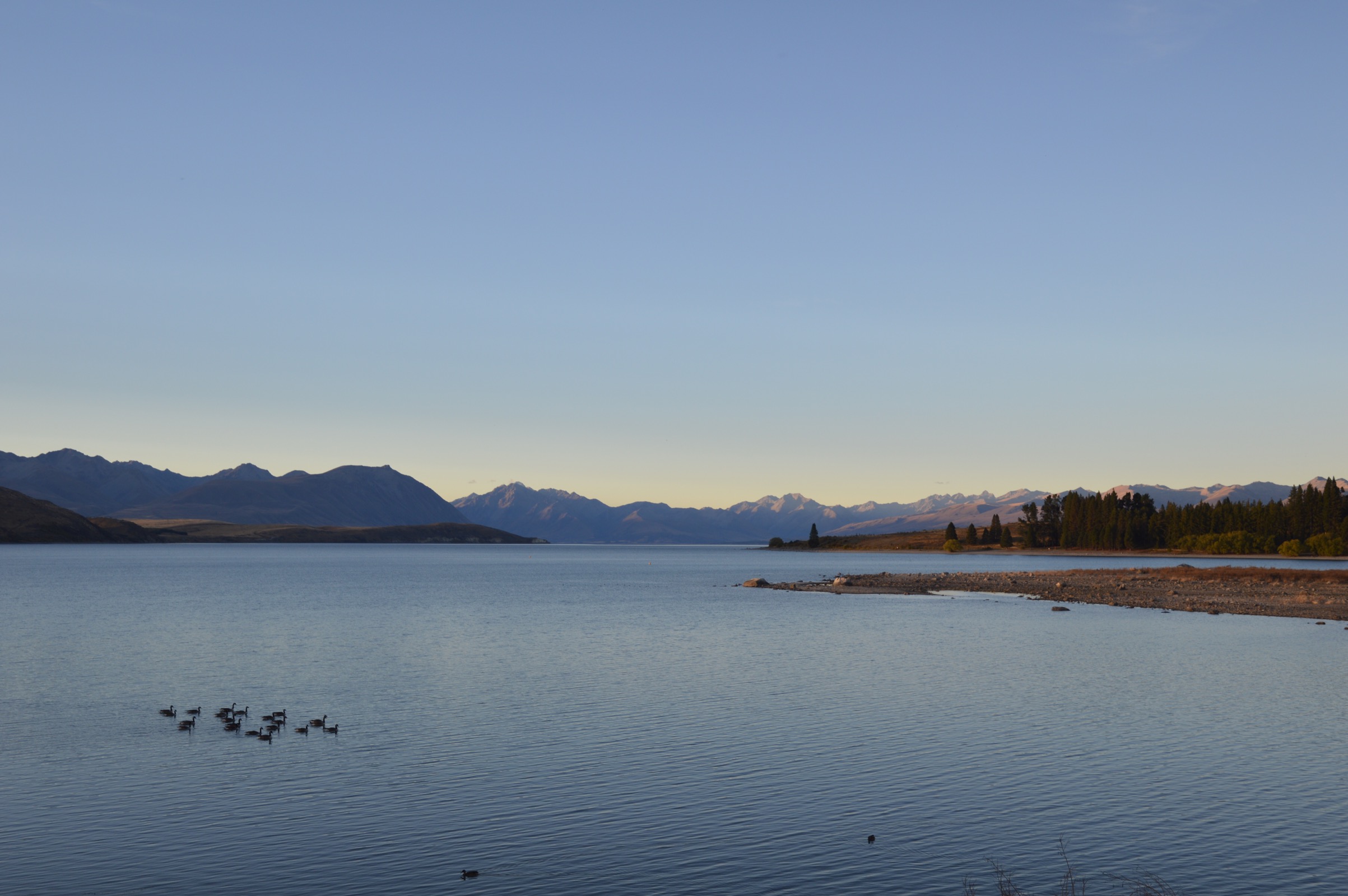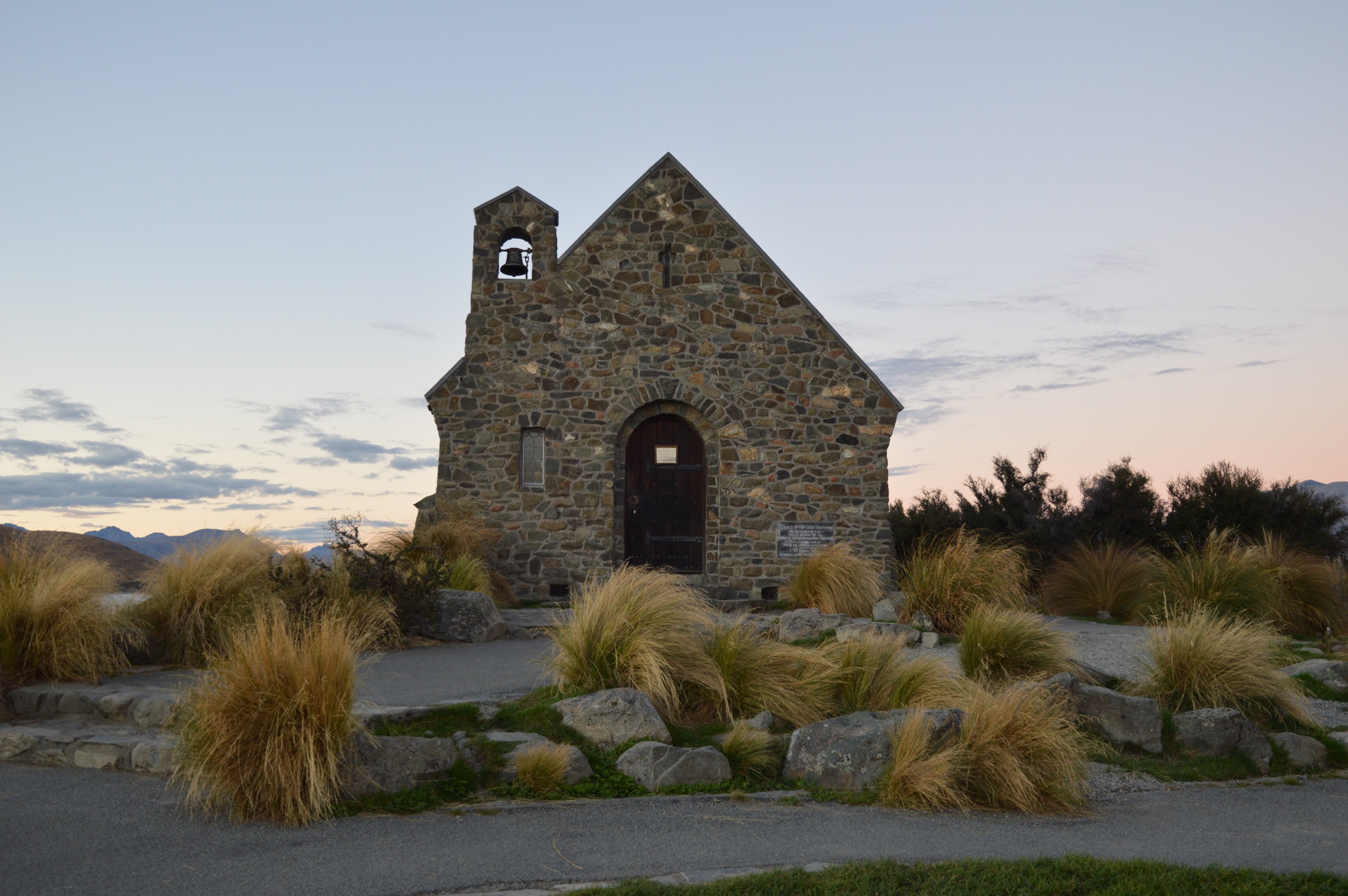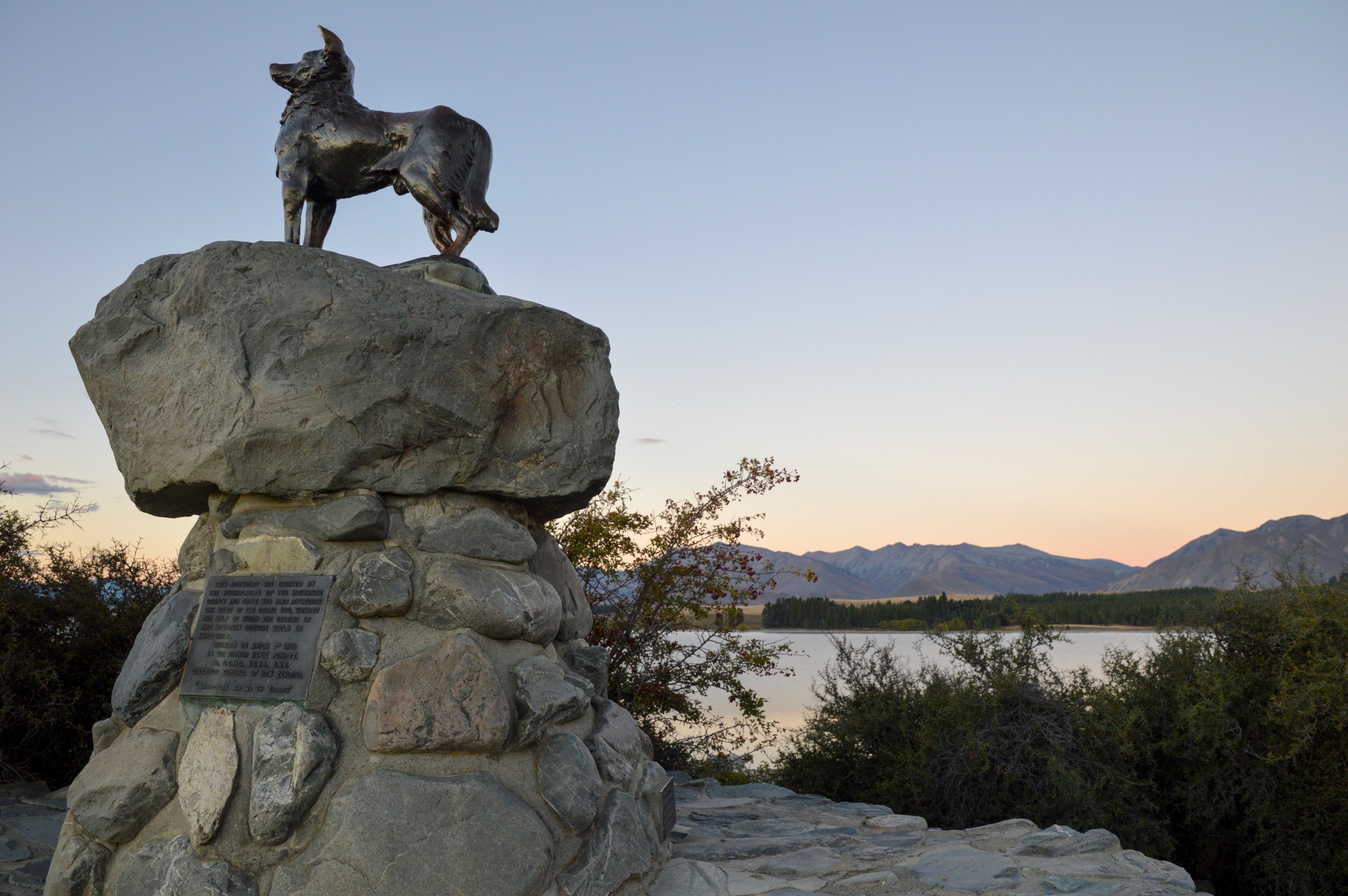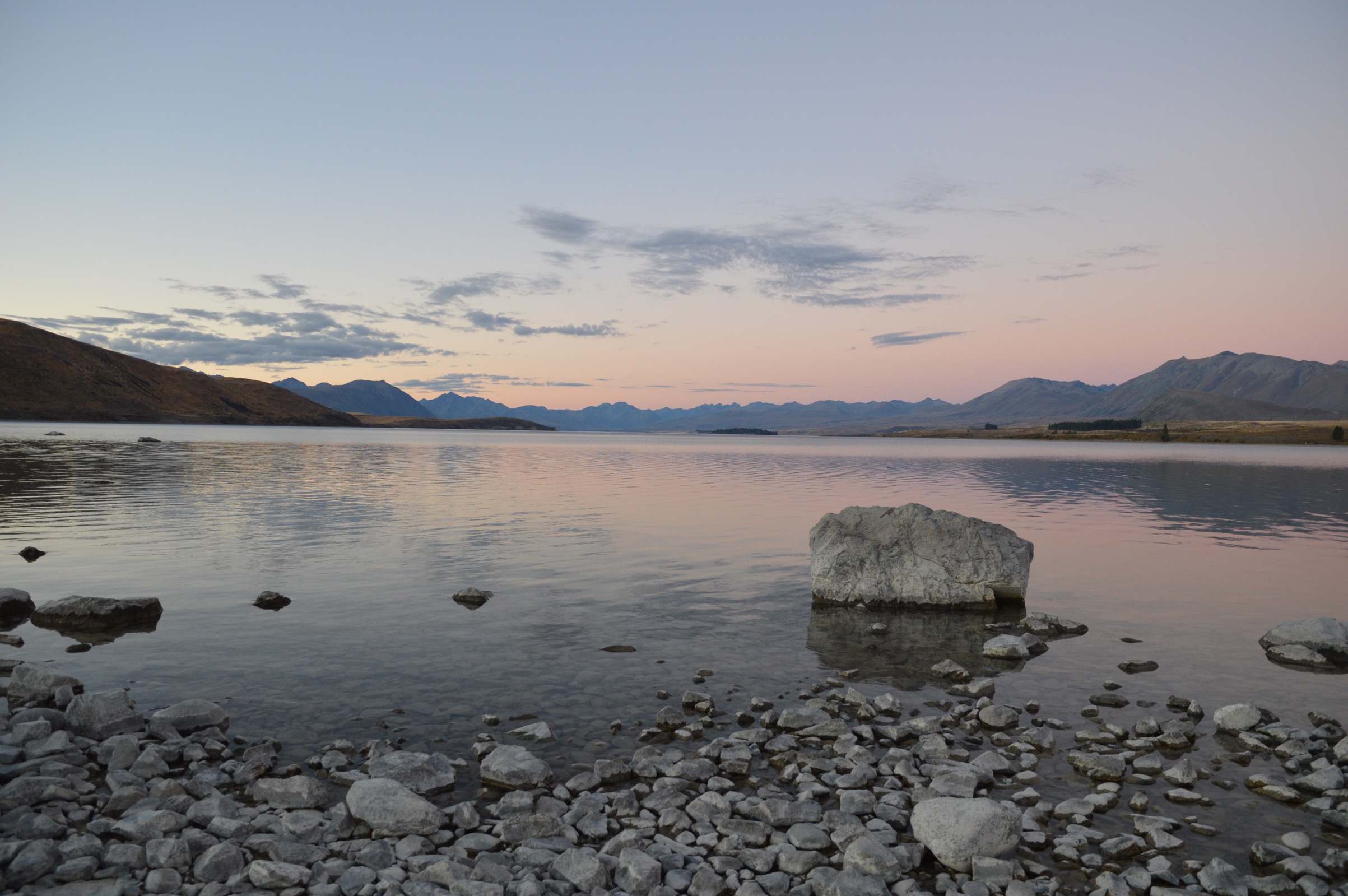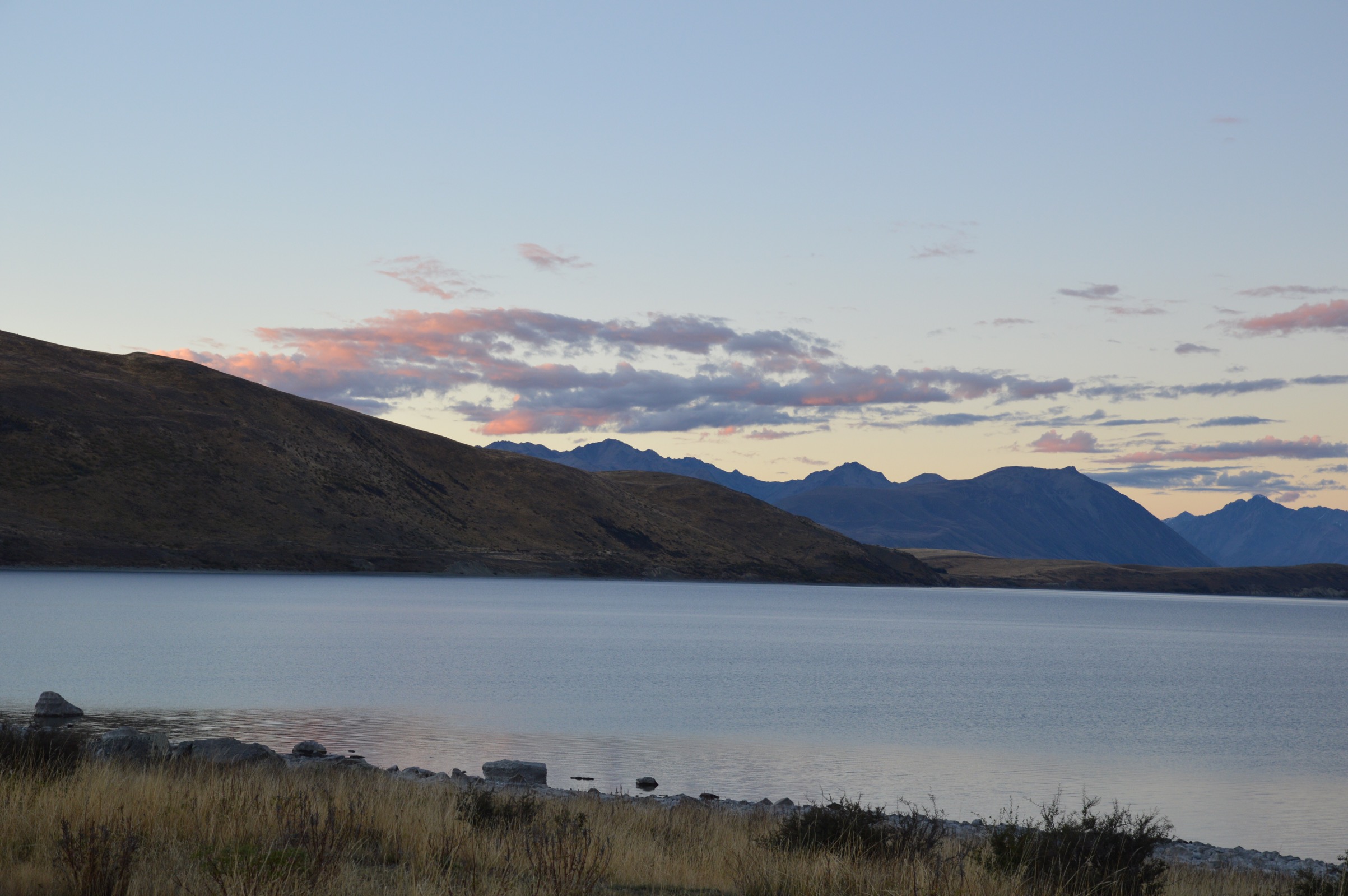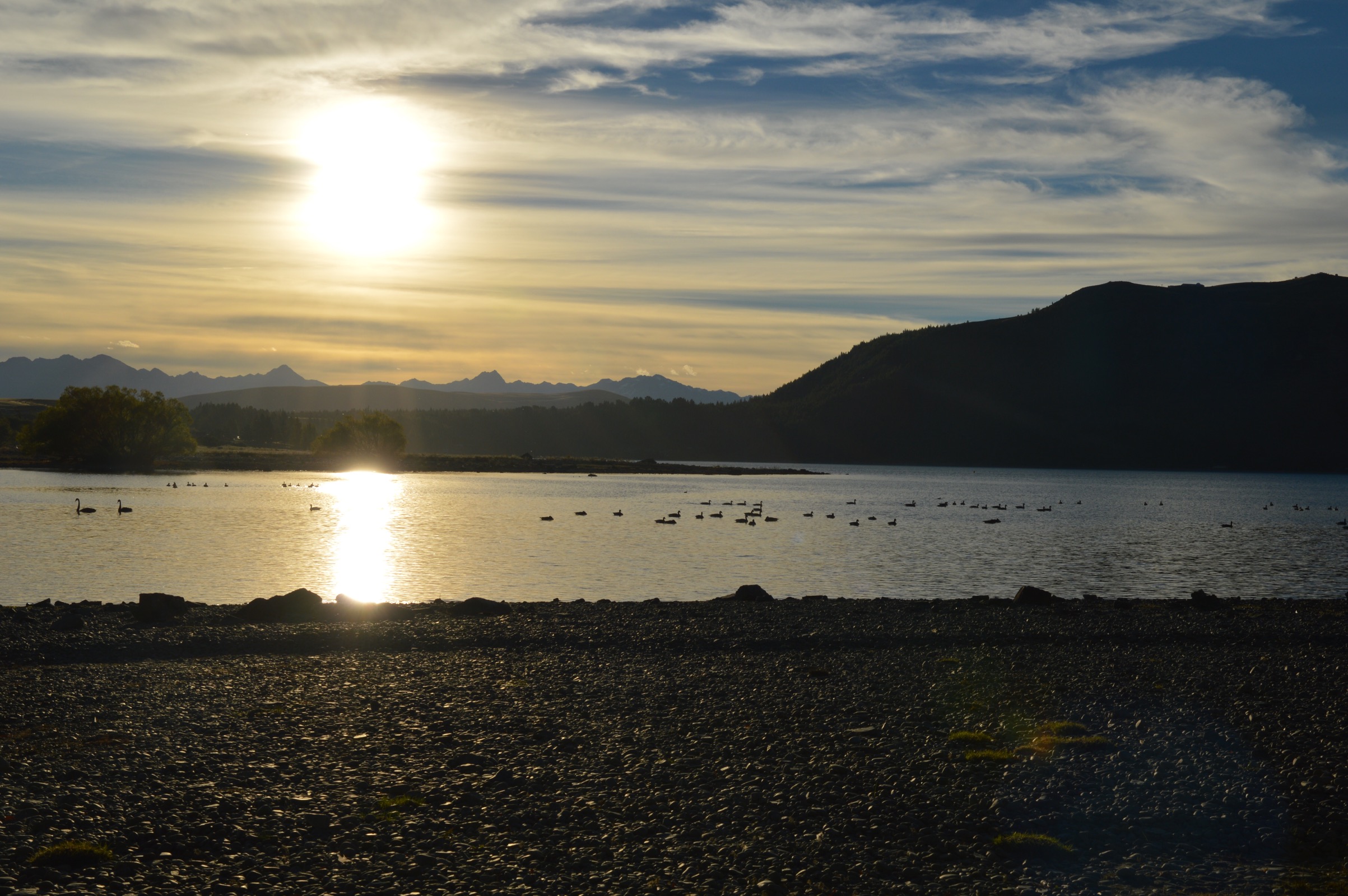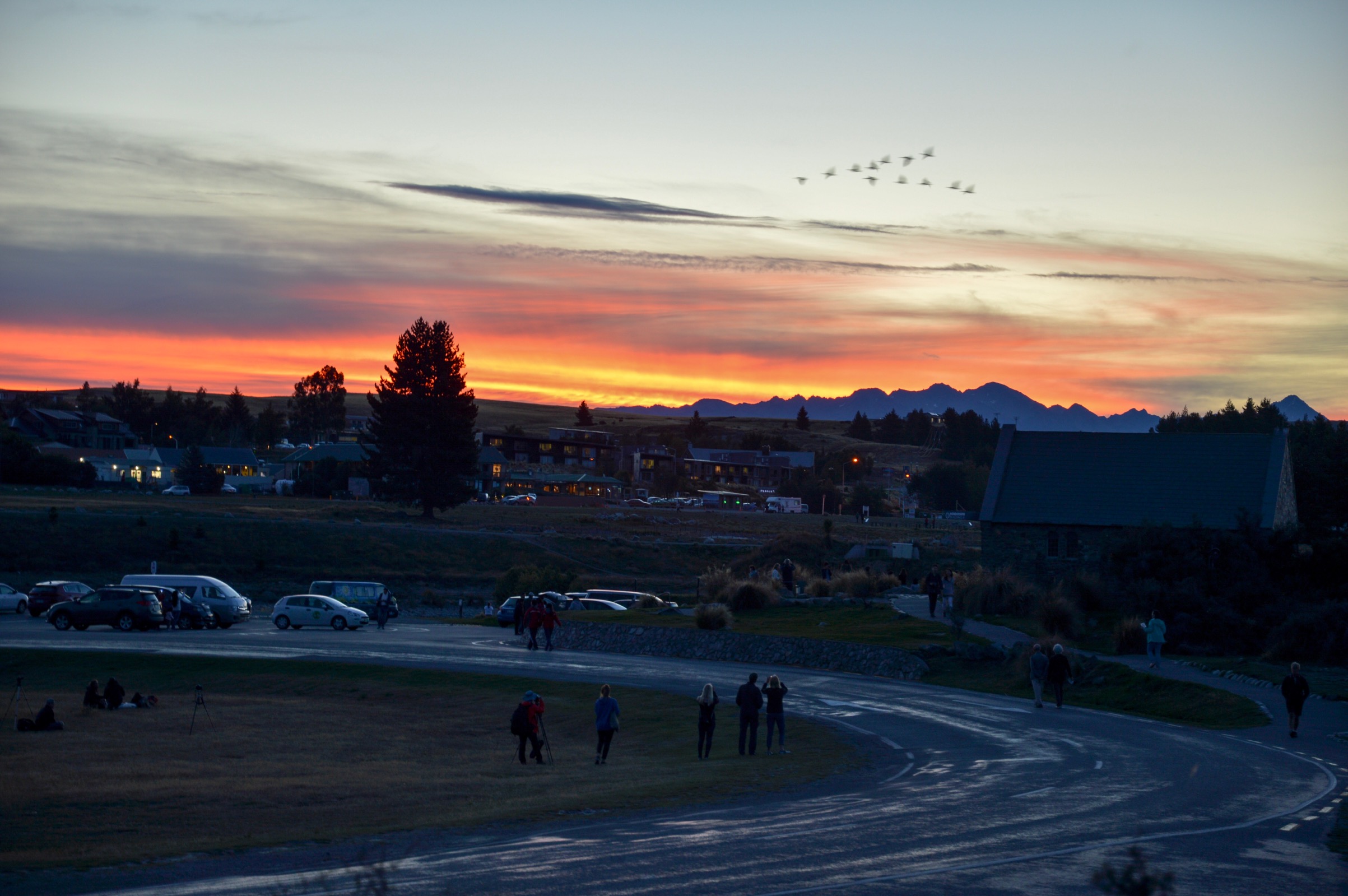 But all good things must come to an end. And this trip sadly was. Our next drive would be to our last stop… Christchurch.
Like this post? Pin it!