Our introduction to the South Island of New Zealand was by plane. We flew from Wellington to Christchurch, but we didn't stay long. We hit the eastern side of the island first, driving south to Oamaru and then to Dunedin and the Otago Peninsula. We had been told we would find the South Island of New Zealand magical, and on our first few stops we could see why.
Oamaru
Oamaru is a small town known for steampunk and Little Blue Penguins. We were planning on seeing penguins during our time on the Otago Peninsula, so we didn't see them here. We did have a nice walk through the town, seeing lots of the old buildings. We enjoyed our stop there, but it's not a must on a New Zealand itinerary.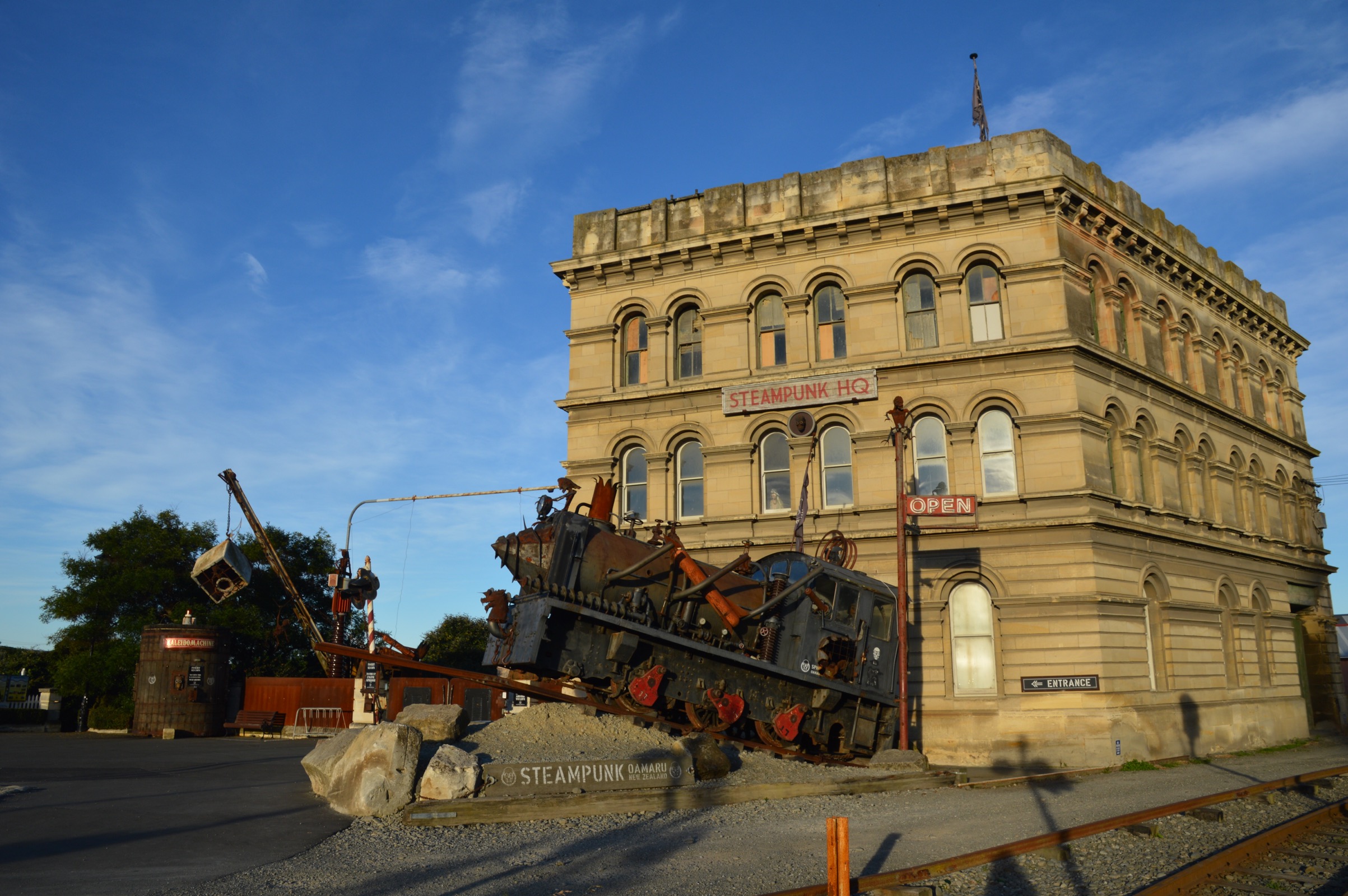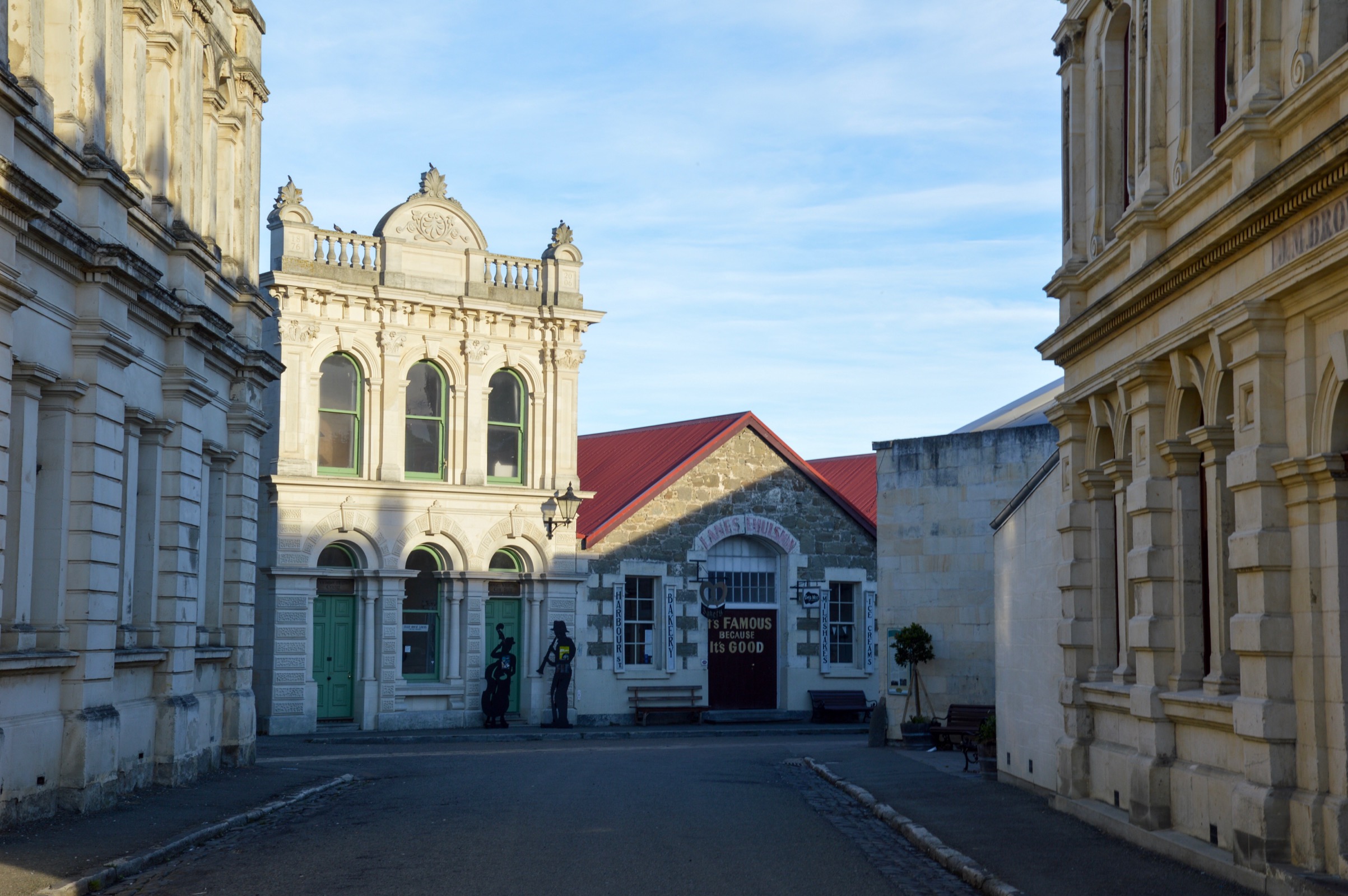 One spot that is a must, if you are driving south on State Highway 1 towards Dunedin, is the Four Square in the town of Hampden. They have the best deal on ice cream… 3 NZD for the largest cone you've ever seen. We just happened upon it, but apparently it's quite a popular tourist stop. Just look at this cone!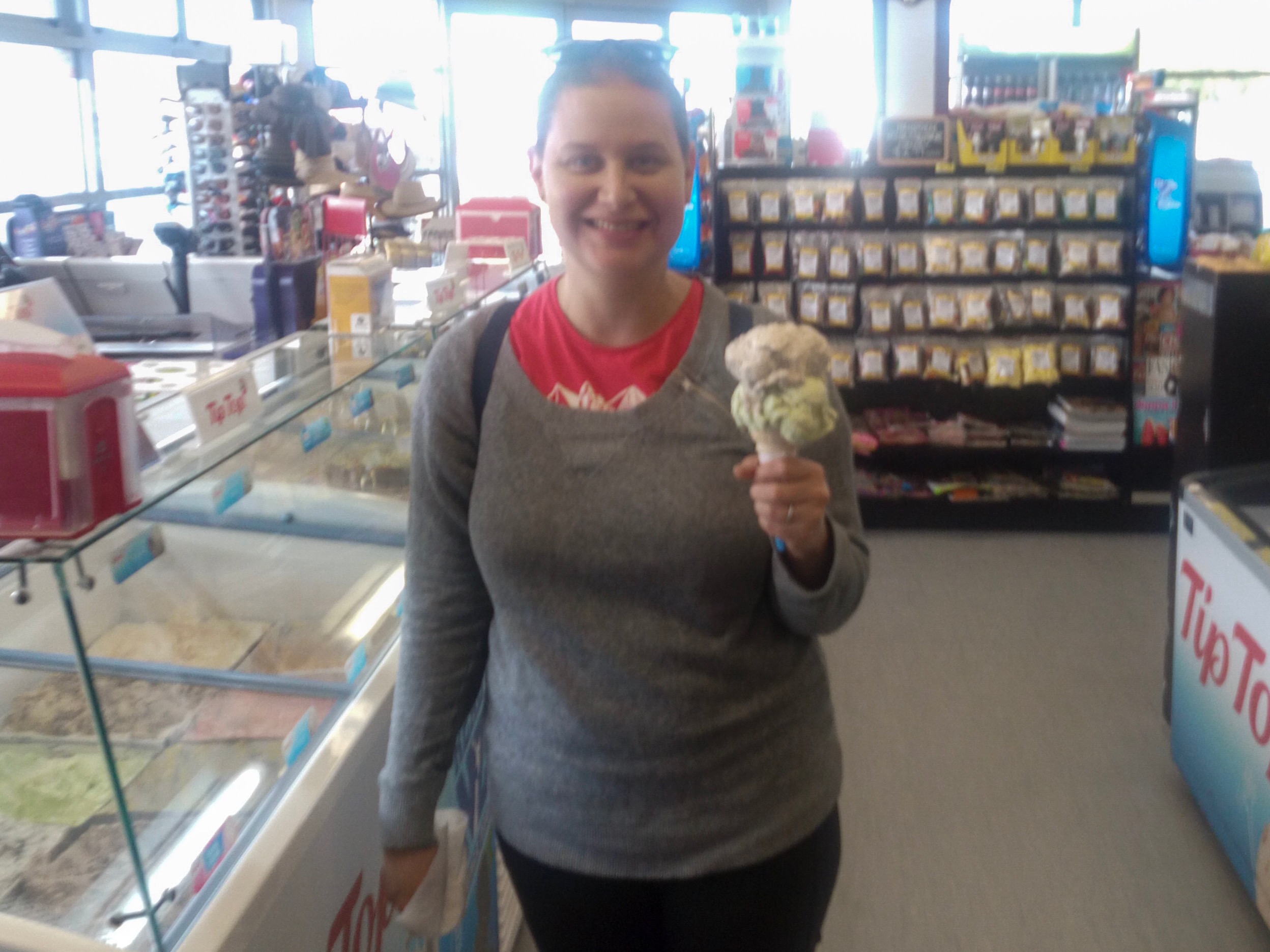 Moeraki Boulders
Just south of Oamaru (and Hampden) are another must-see… the Moeraki Boulders. These large 60-million-year-old rock formations are on a beach just off State Highway 1. The large cracked boulders are strewn on the beach and in the surf. They are really quite something.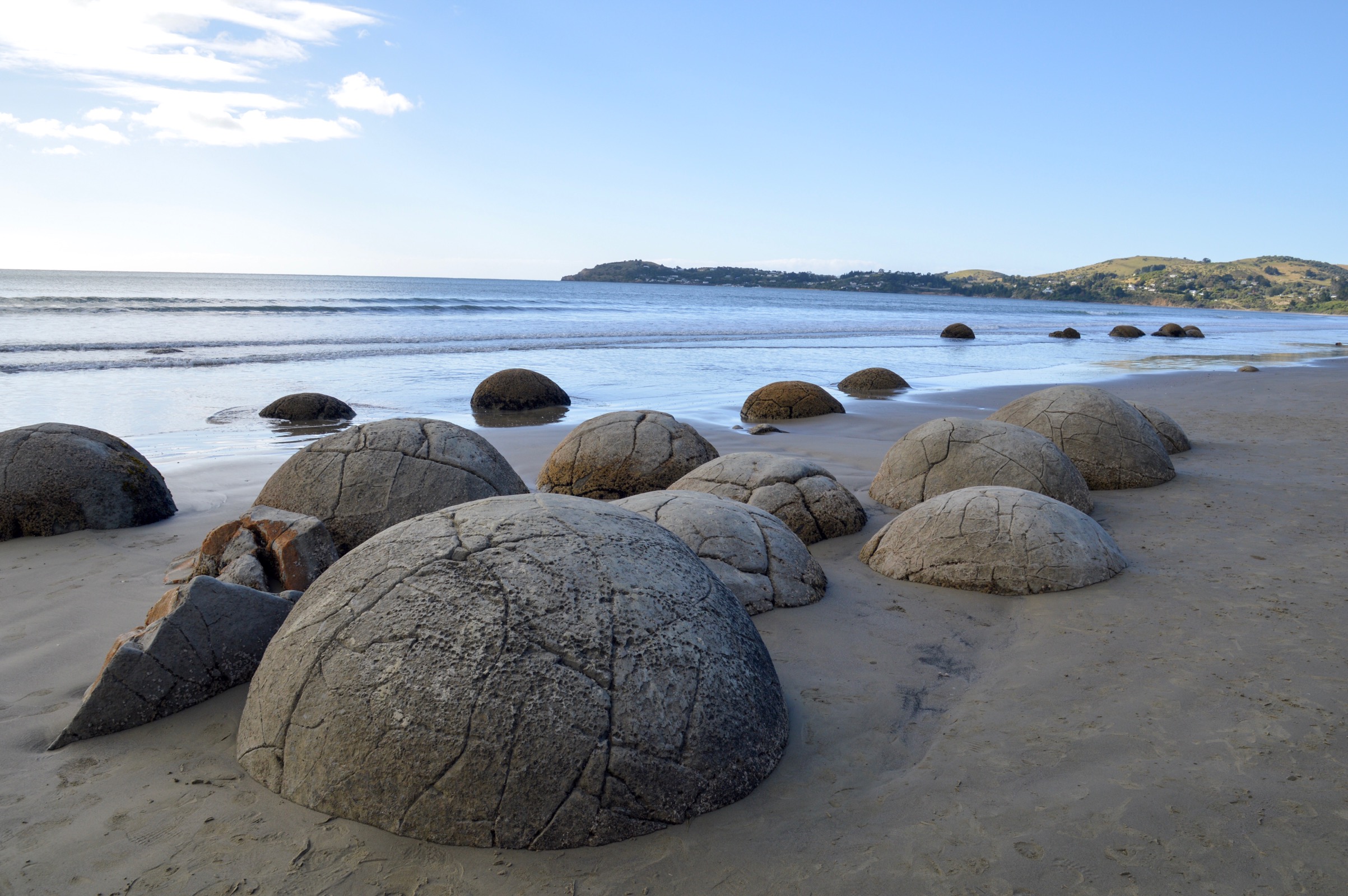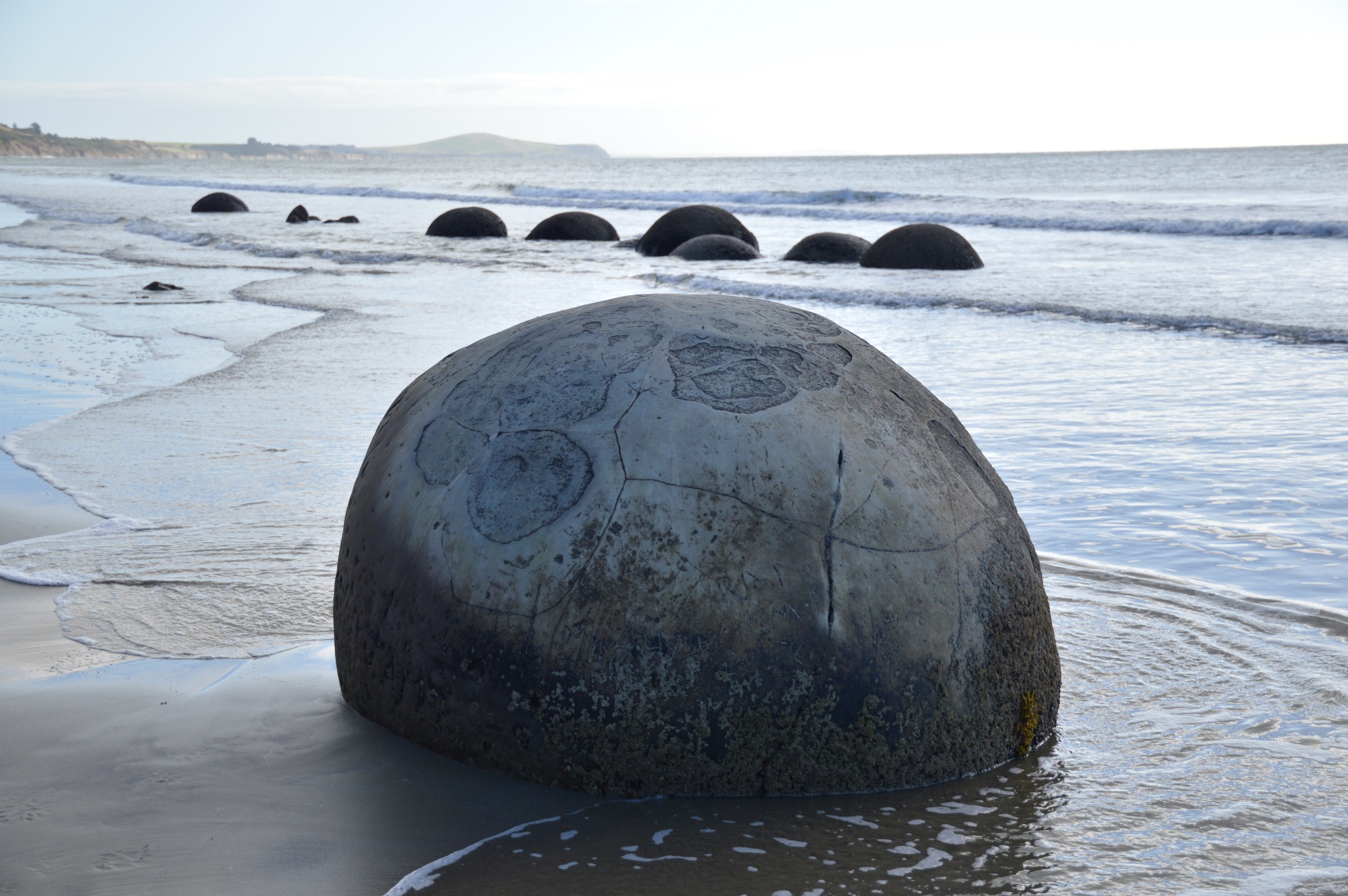 Dunedin
Dunedin is a pretty big city. We didn't have much time there, since we were staying on the nearby Otago Peninsula, but we liked what we saw of it. It has a funky, laid-back vibe.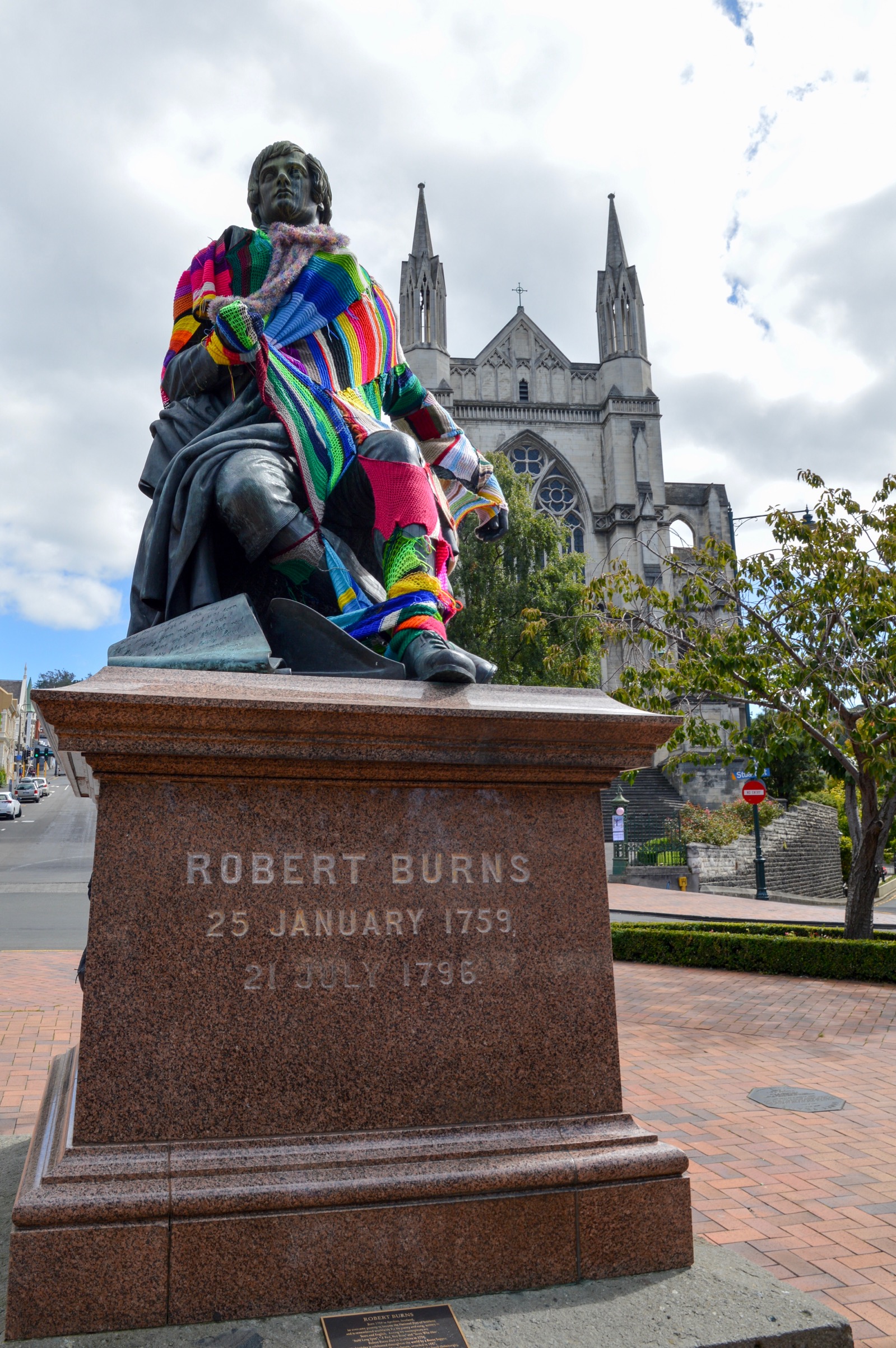 It has a gorgeous old railway station (now only in use by tourists), which also houses a neat, free museum of local art called the Otago Art Society.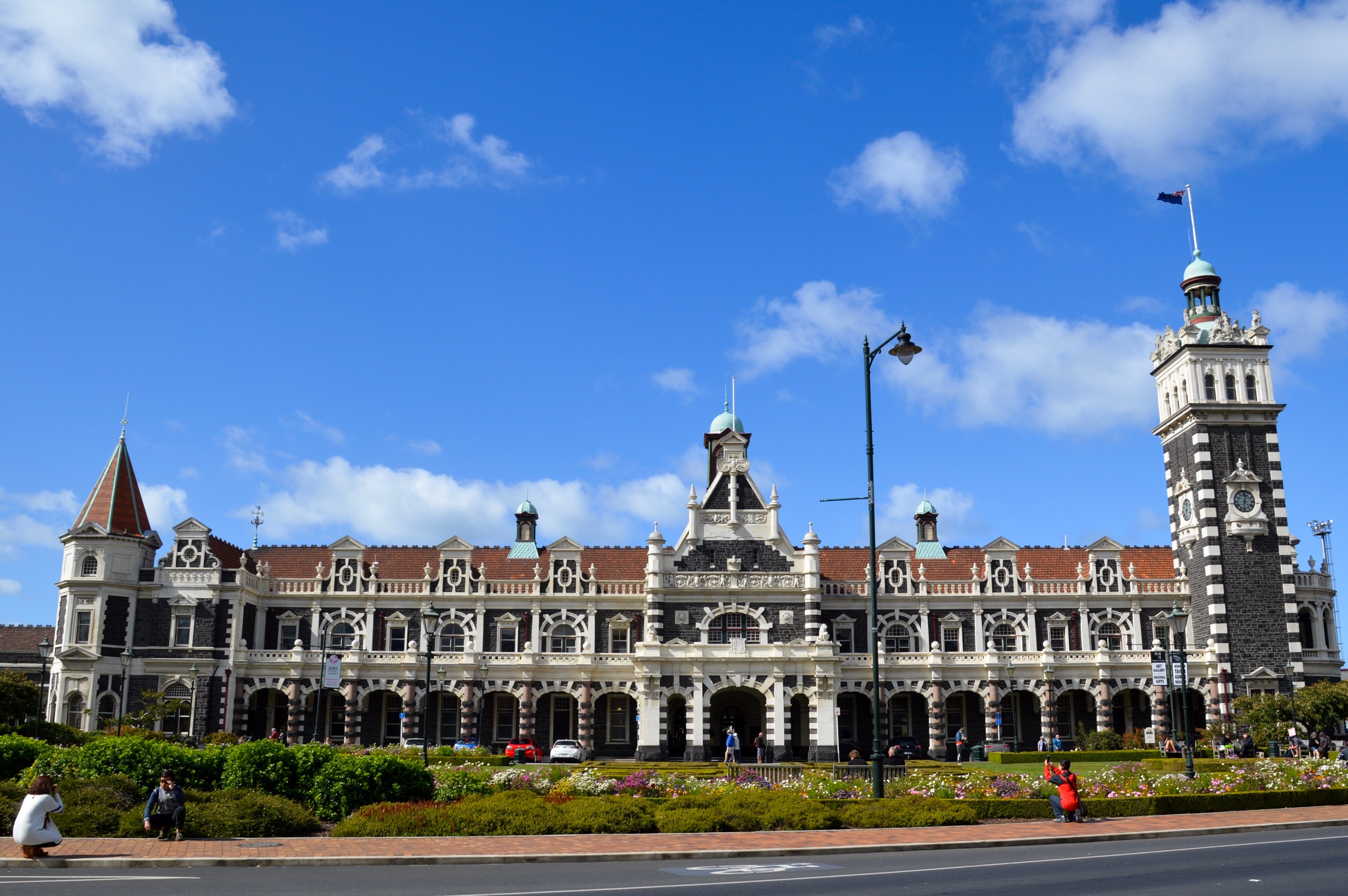 Otago Peninsula
We stayed at Chy-An-Dowr B&B about halfway along the Otago Peninsula. It is set back from Broad Bay and we had lovely views of the water from our window.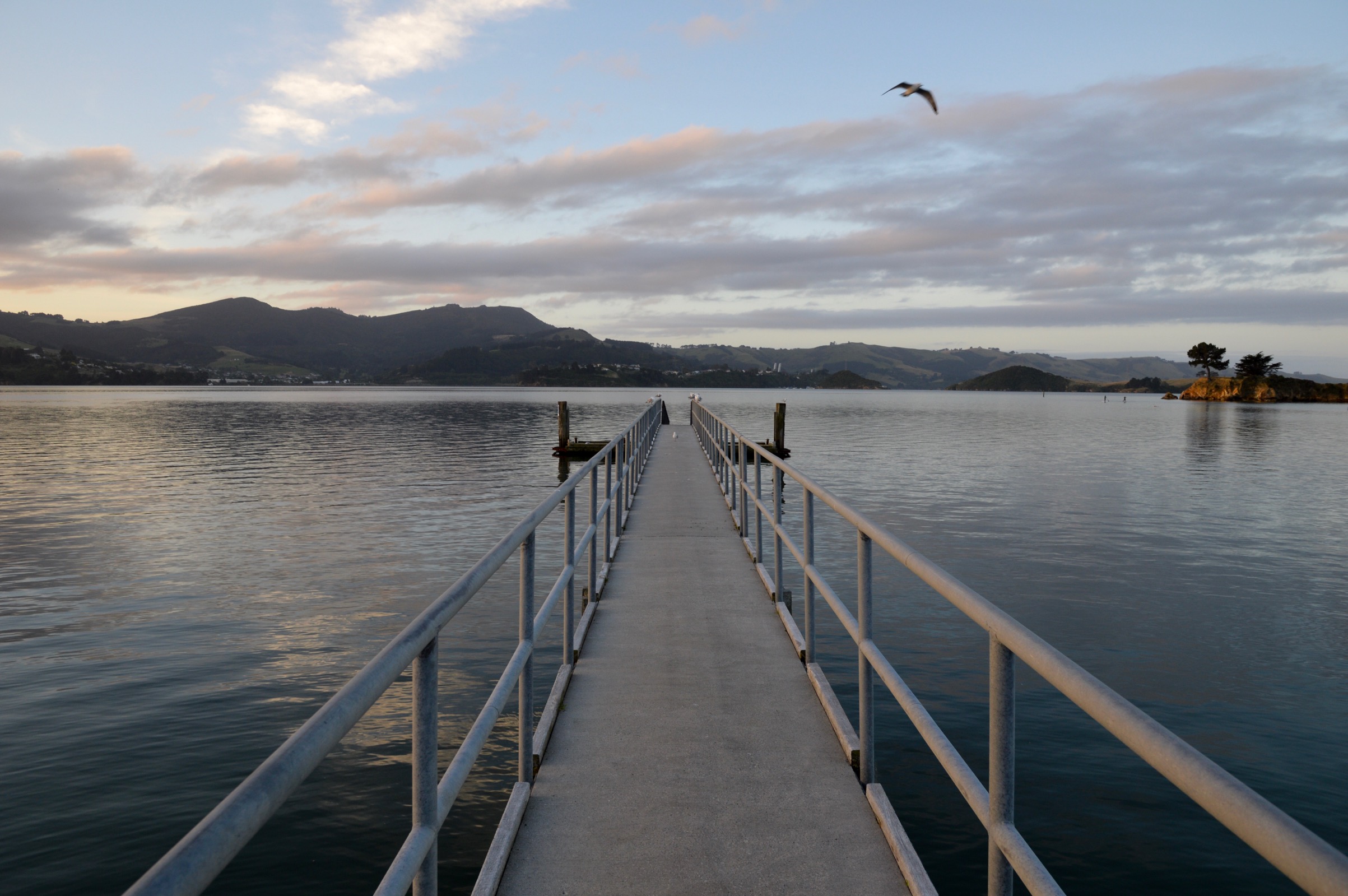 It was the perfect place to relax, especially after the hair-raising (yet beautiful) drive to get there on Portobello Road.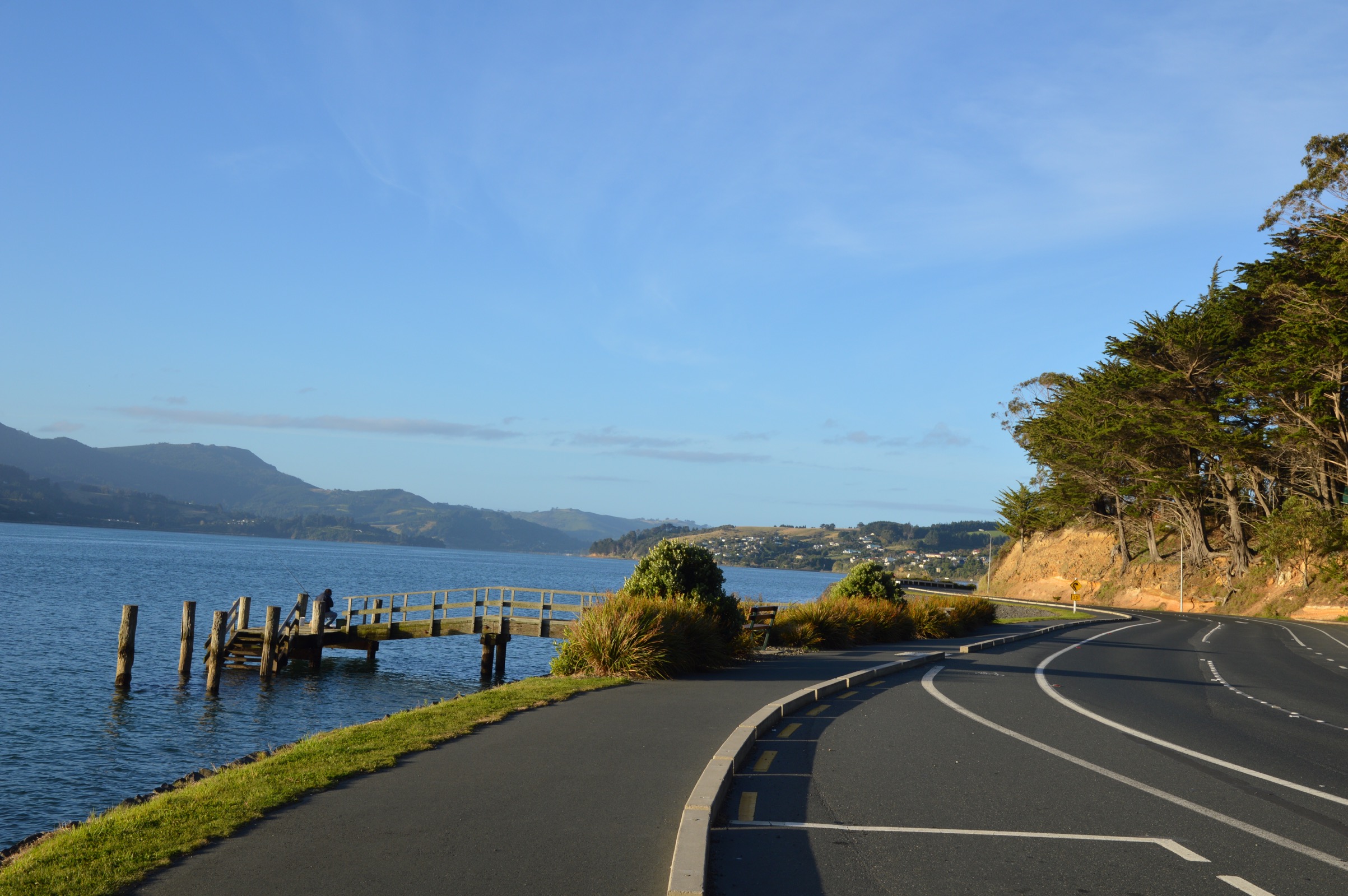 Elm Wildlife Tour
The highlight of our time on the Otago Peninsula was seeing all the different animals that call the peninsula home. We booked an Elm Wildlife Tour, which was half a day of amazing animal-watching.
We first drove around the low part of the peninsula looking at all sorts of birds. We especially loved the ones walking on water, like this guy.


We then went to the Royal Albatross Centre at Taiaroa Head at the tip of the peninsula to watch for Royal Albatross. The Centre is the world's only mainland breeding colony (they spend most of their time out at sea). Royal Albatross use the winds to fly as they don't flap their enormous wings. Of course, it wasn't guaranteed that we would see them. And the winds weren't strong that day. So we felt pretty lucky to see at least four different birds soaring back and forth among the cliffs. It took our breath away.
In this picture, if you look to the right of the cliff, underneath the mountains in the distance, you can see one of the Royal Albatross flying right towards us.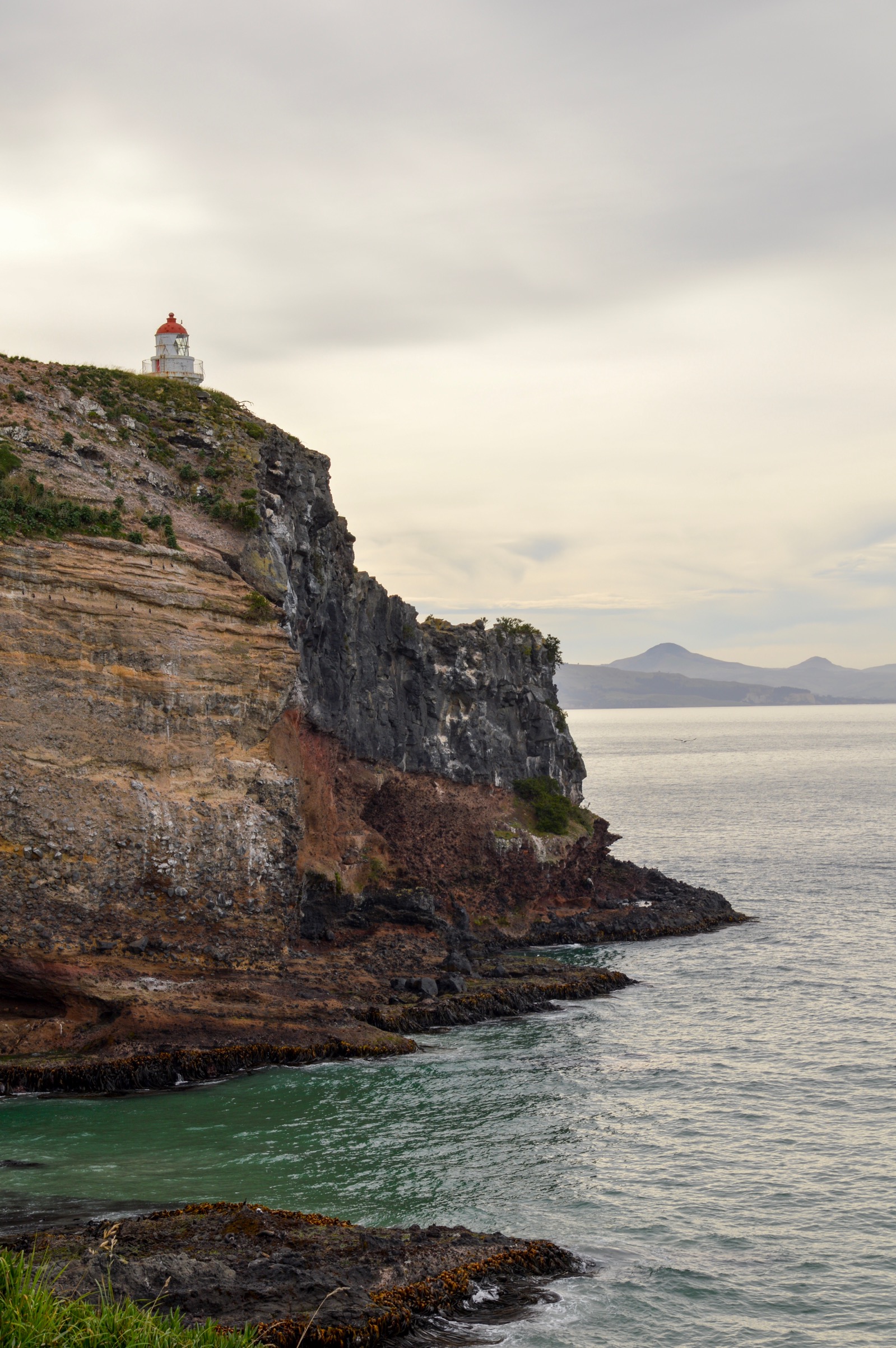 Royal Albatross are the largest seabird in the world and have wingspans up to 3.3 meters.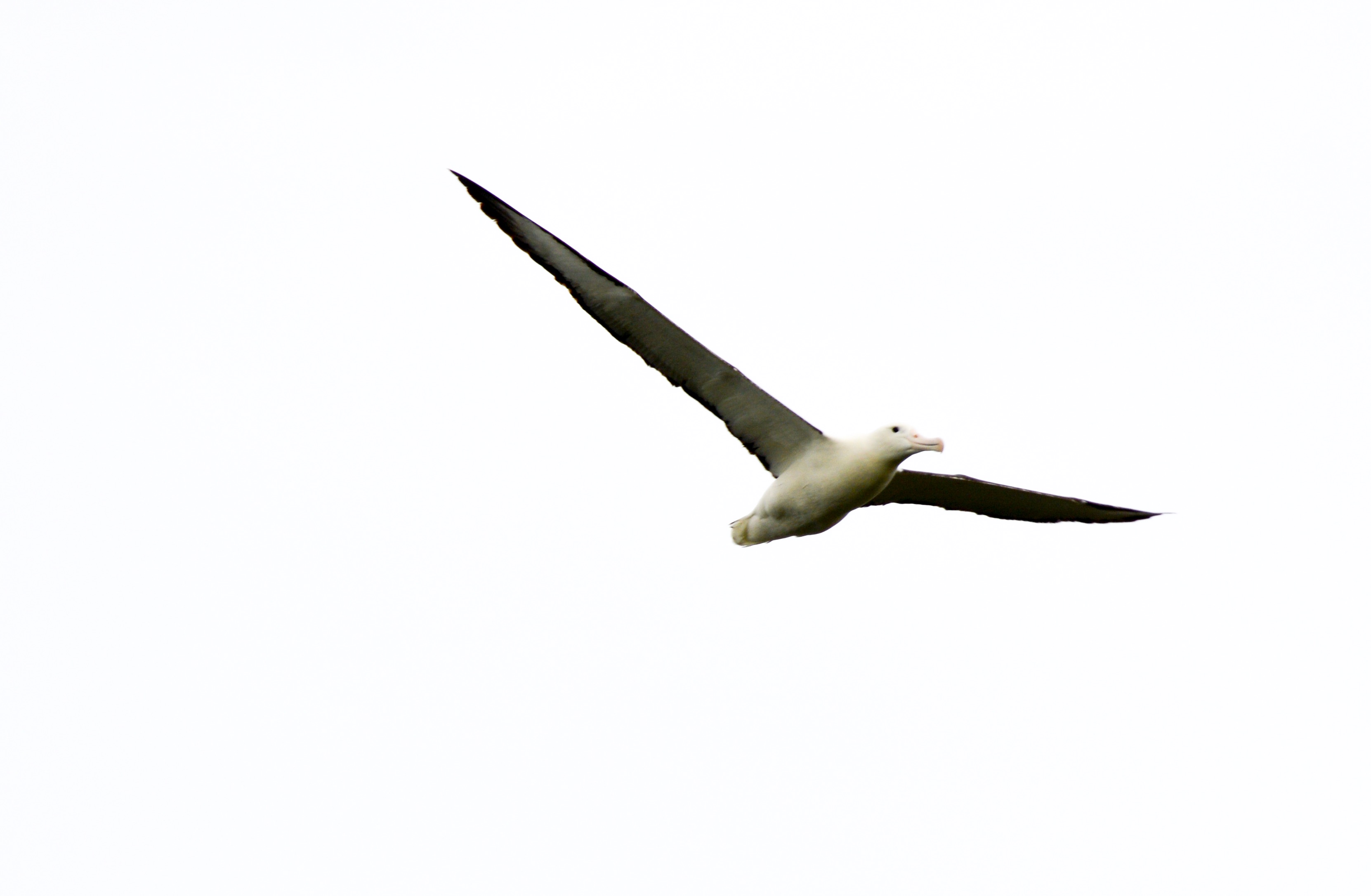 Next, we drove (up a very twisty, somewhat scary road!) to a private beach where a whole host of animals hang out.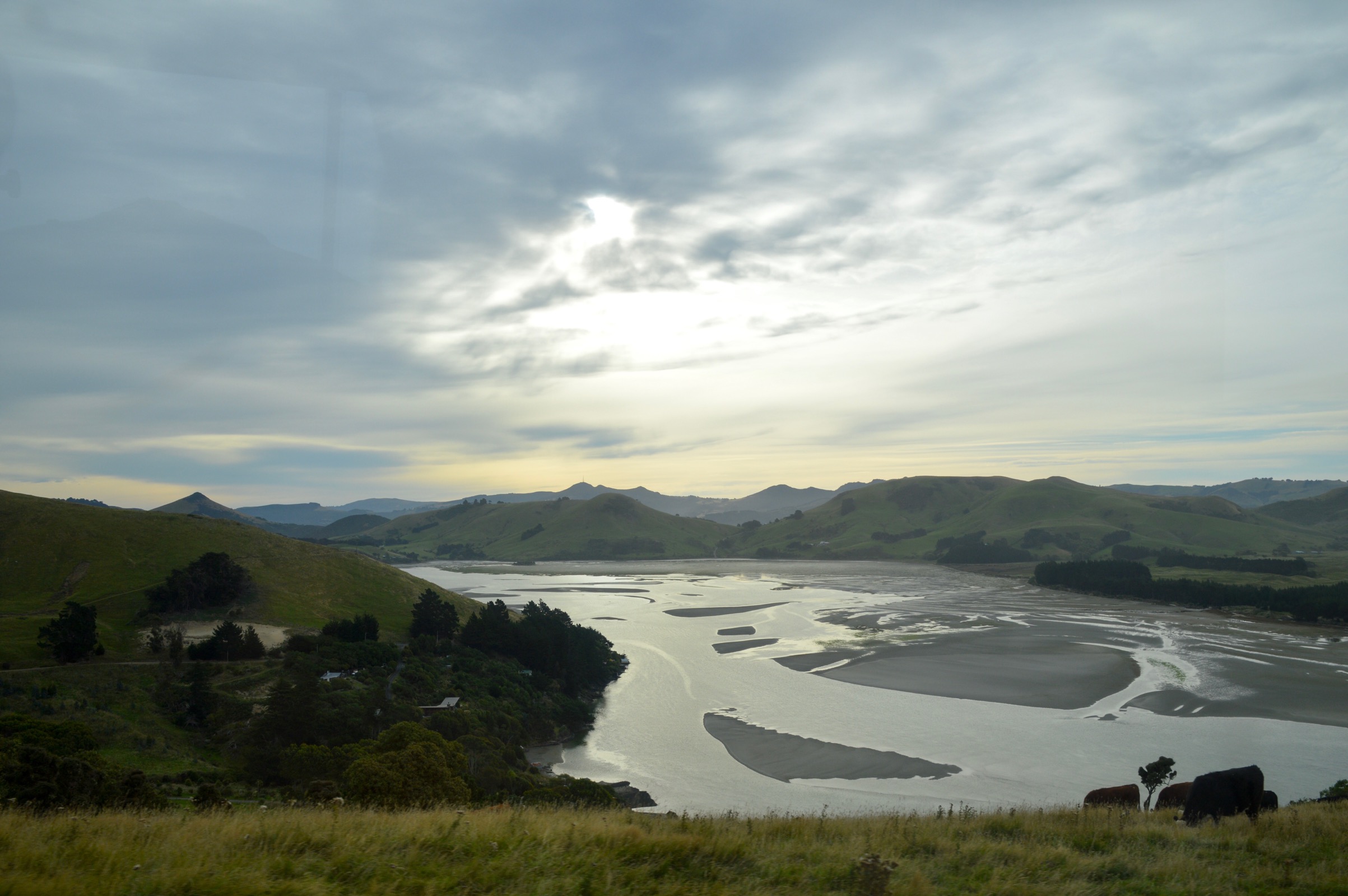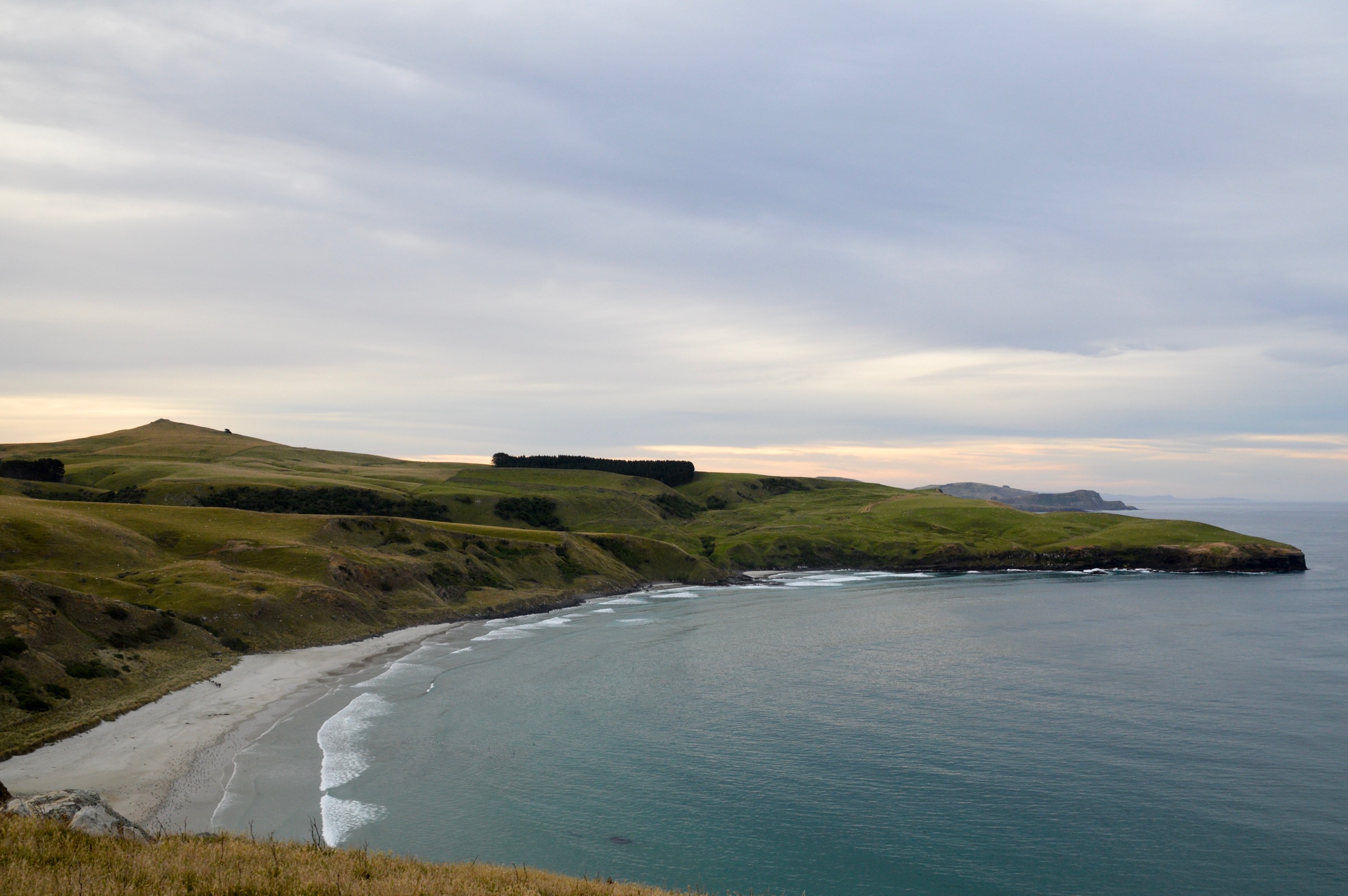 We saw Yellow-eyed Penguins like this guy who was making his way to a whole group of his friends in and among the trees. We also saw super tiny Little Blue Penguins molting in their nests.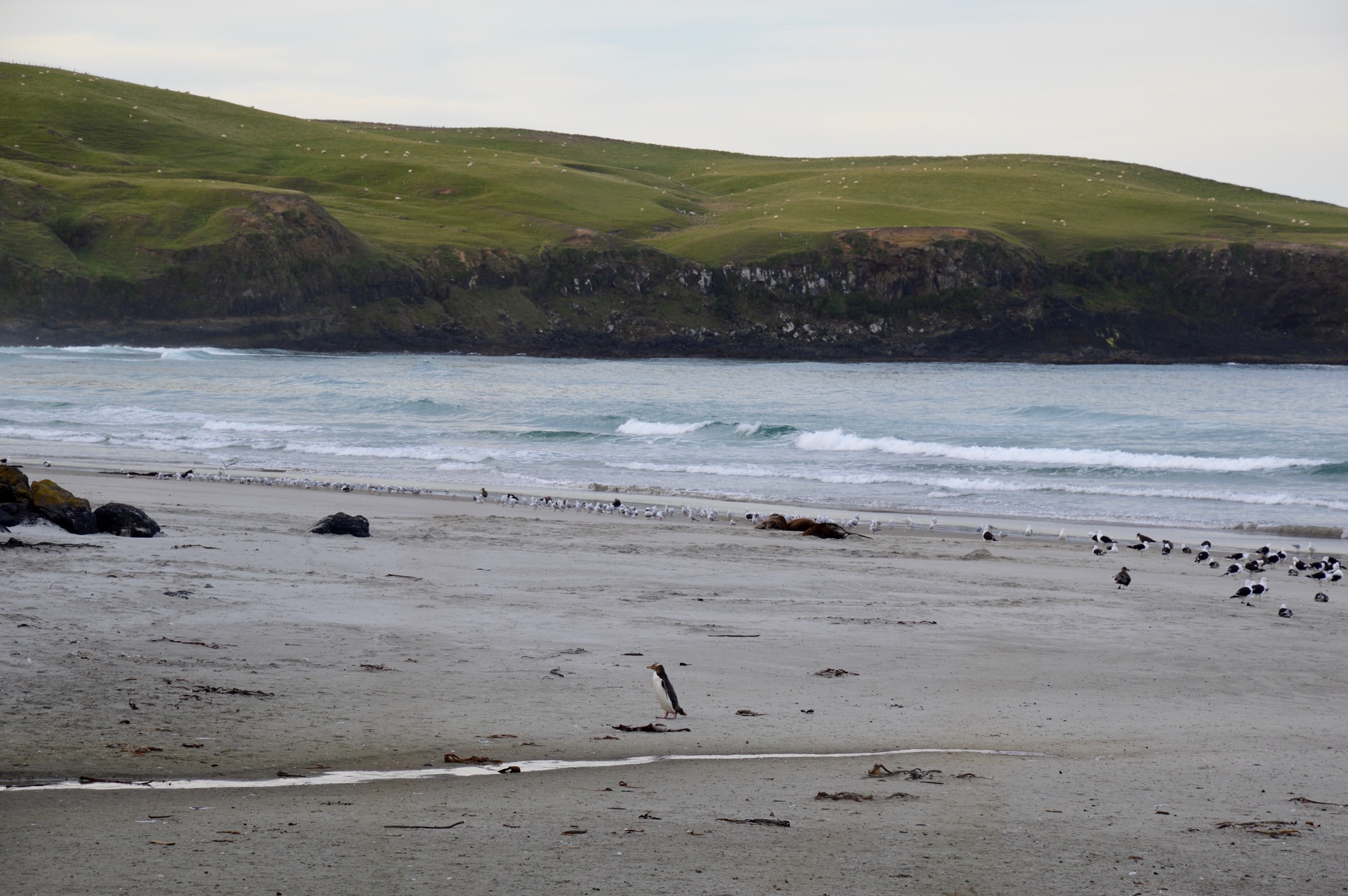 We found a whole bunch of Hooker's Sea Lions just laying on the beach. They looked pretty lazy, but we were warned they could charge at any minute if disturbed and frightened. So we kept our distance. They were pretty smelly so it was ok.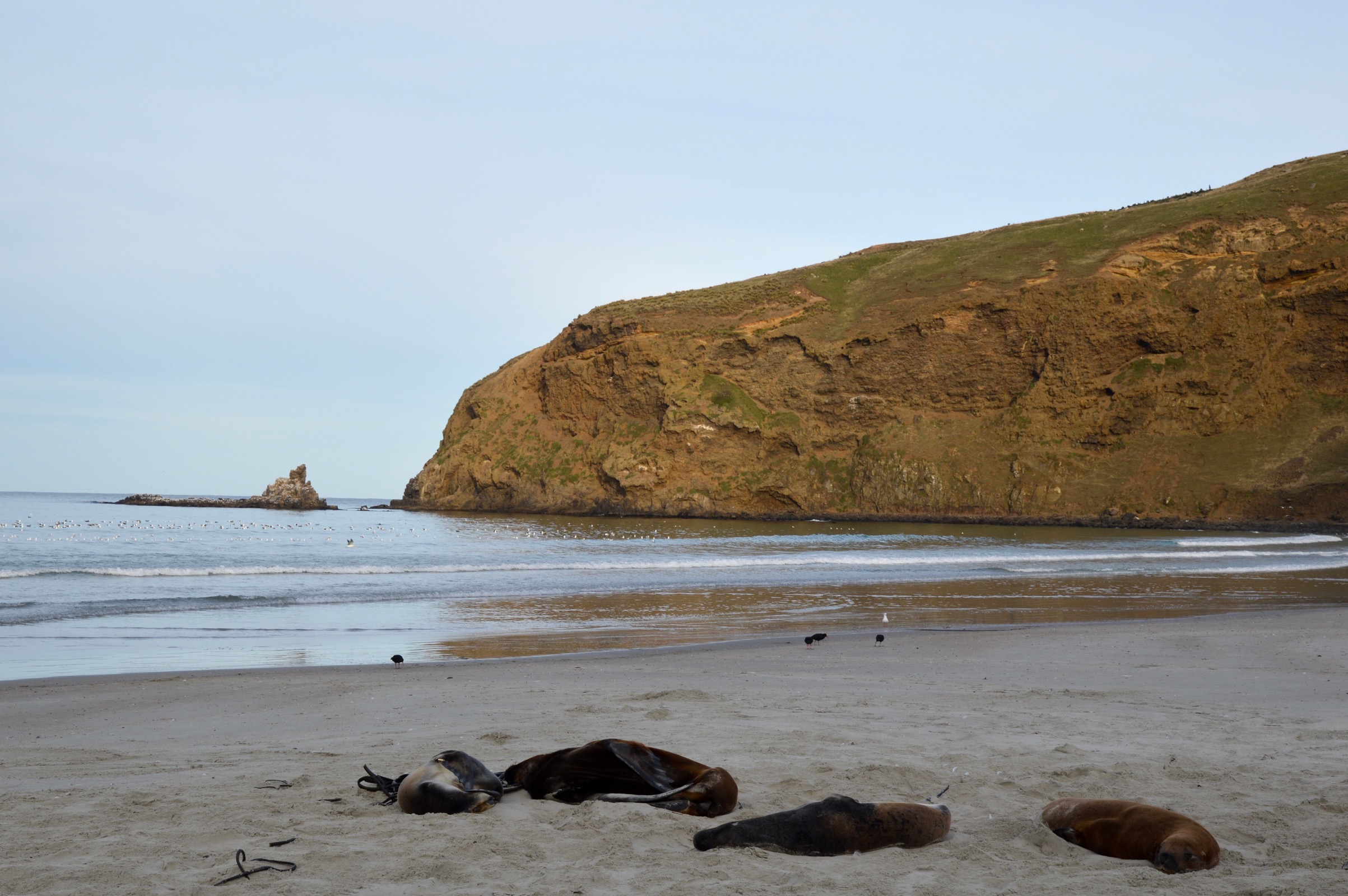 The New Zealand Fur Seals – mostly children – were super playful and it was really cool to see them on a cliff with waves from the ocean crashing around them.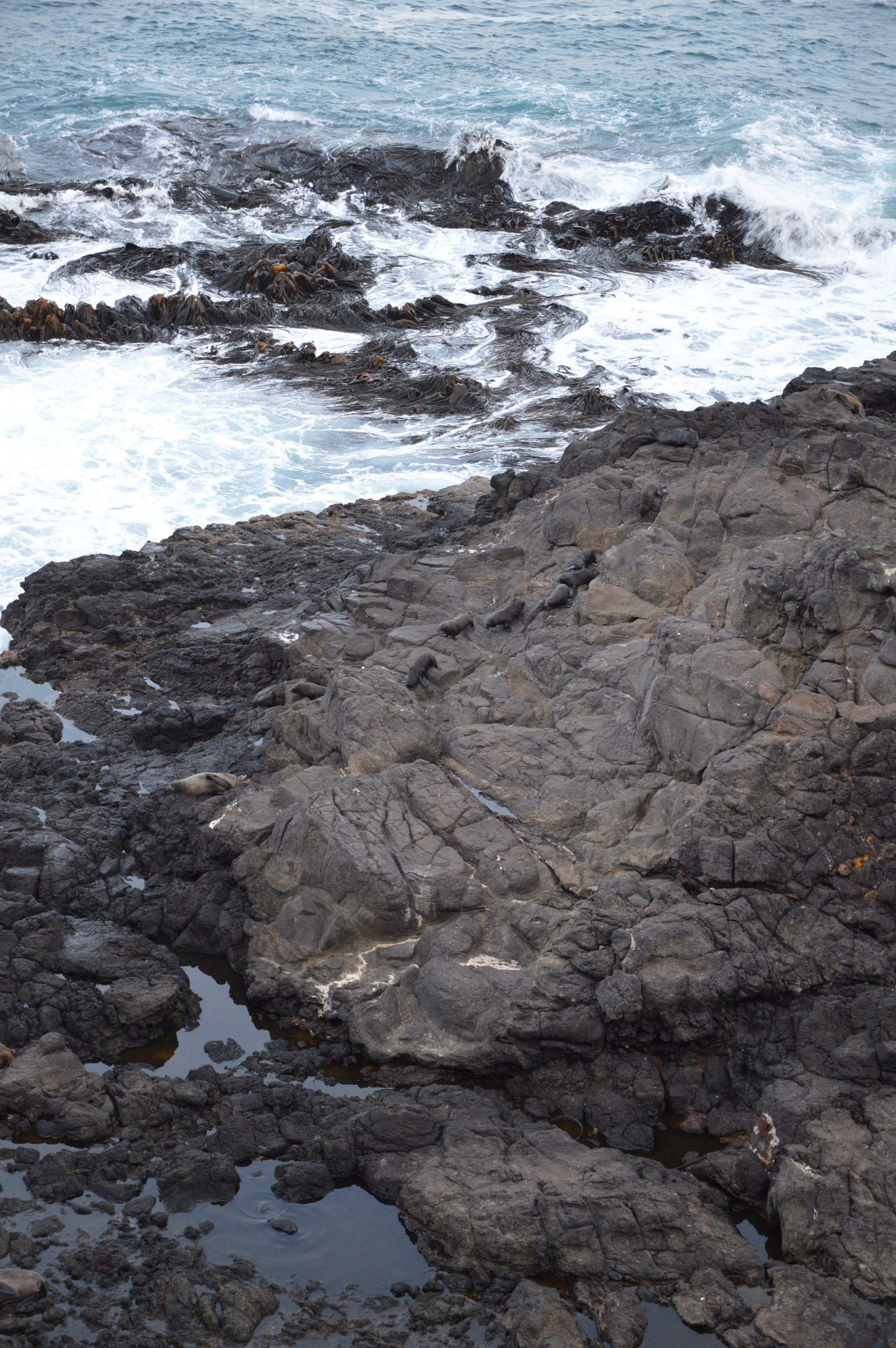 It was the most incredible day that we'll never forget.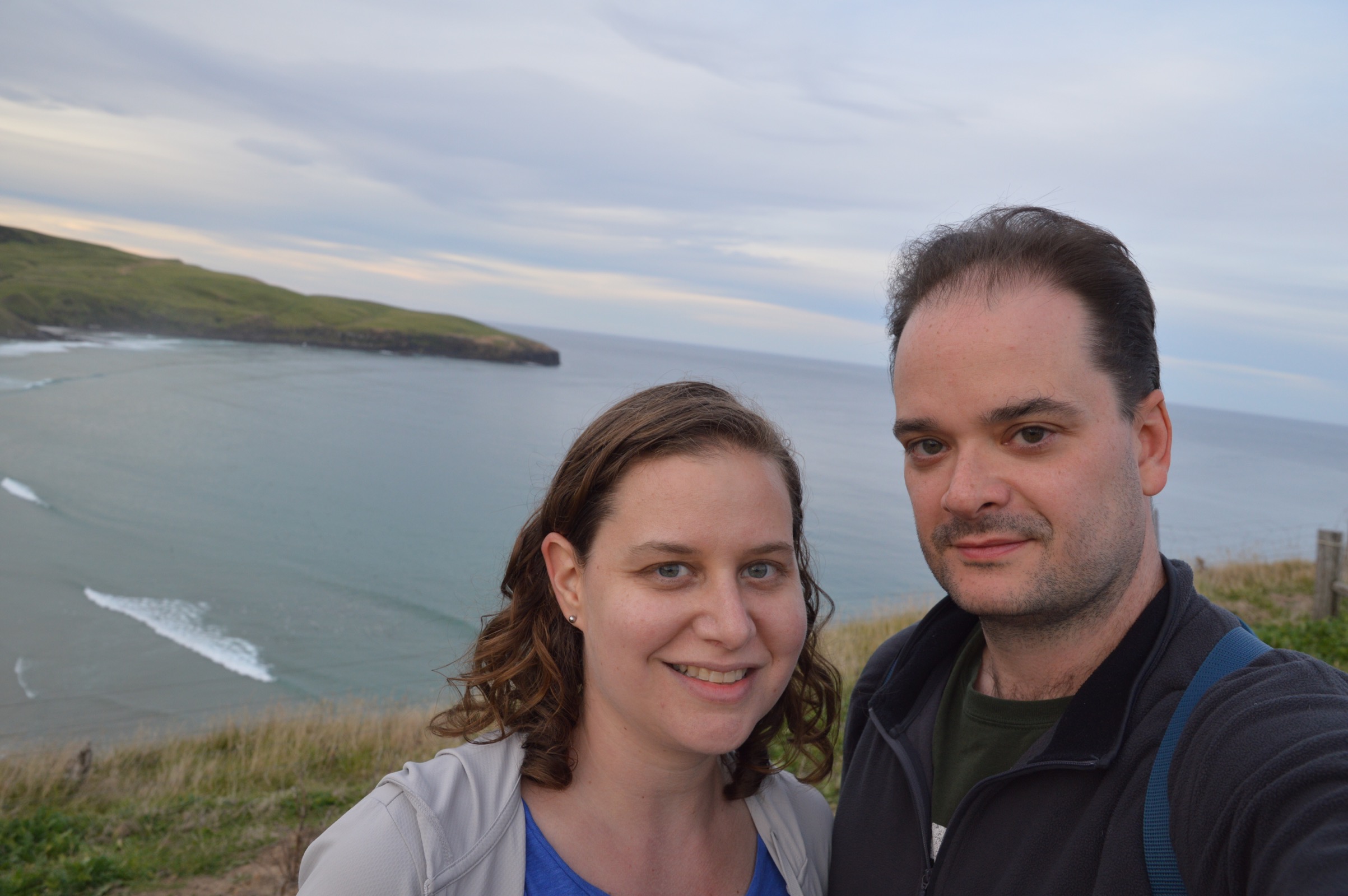 But it was just the beginning of our South Island adventure! Next we would make our way to the beautiful and exciting Fjordland.
Pin it