Last Updated on 6th January 2020 by Sarah and Justin
Valletta, the capital of Malta, is one of the most photogenic places we've ever been. We gasped every time we walked out our door. And not just camera-toting, snap-happy Sarah… Justin too! Both of us were continually astonished at the picturesque streets and views around us. We hope this guide to the best Valletta photo spots and Valletta viewpoints will inspire a visit.
Top Valletta photo spots and Valletta viewpoints
View of Valletta from Three Cities ferry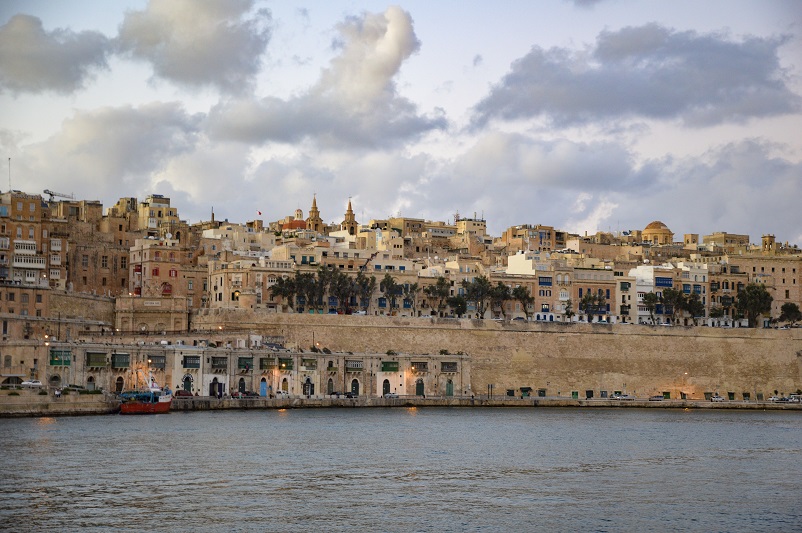 Our favorite photo spot in Valletta was from the water. We took a ferry to the Three Cities, enjoying the stunning views along the way. For the first few minutes of the ferry ride, make sure to face back towards Valletta to see the impressive architecture of the city. You'll likely also see some smaller boats on the water which will make your shots even better.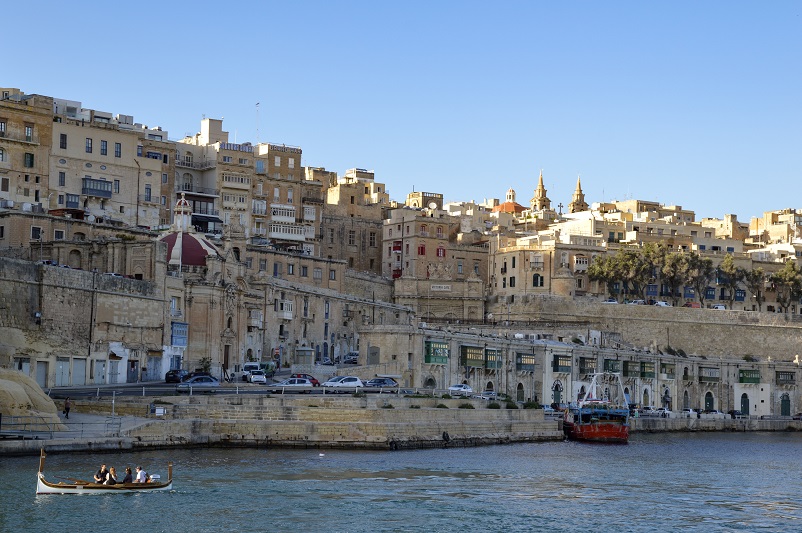 Parking lot looking out at Sliema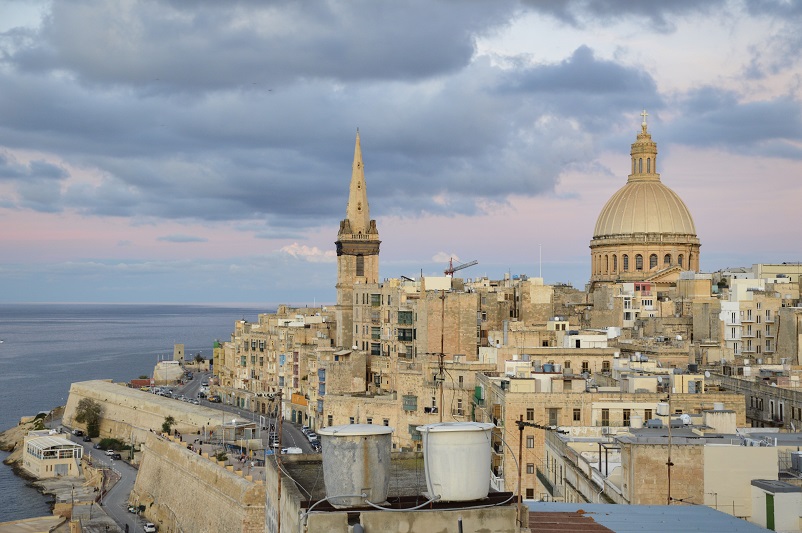 If you walk north along (funnily) South Street you'll reach a parking lot. There you'll see some great views of Valletta's consistently colored rooftops including the impressive dome of Madonna tal-Karmnu Church. From another angle you'll see neighboring Sliema across the water. On the slip of land jutting into the sea, the modern buildings are a striking contrast to the older architecture of Valletta.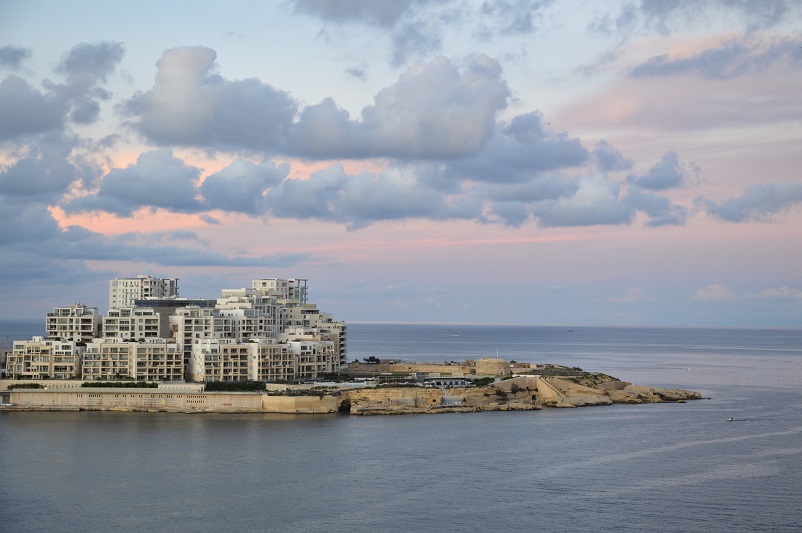 On your walk along South Street to the aforementioned parking lot, take a peek down Old Mint Street to catch another super great shot of Madonna tal-Karmnu Church.
Upper Barrakka Gardens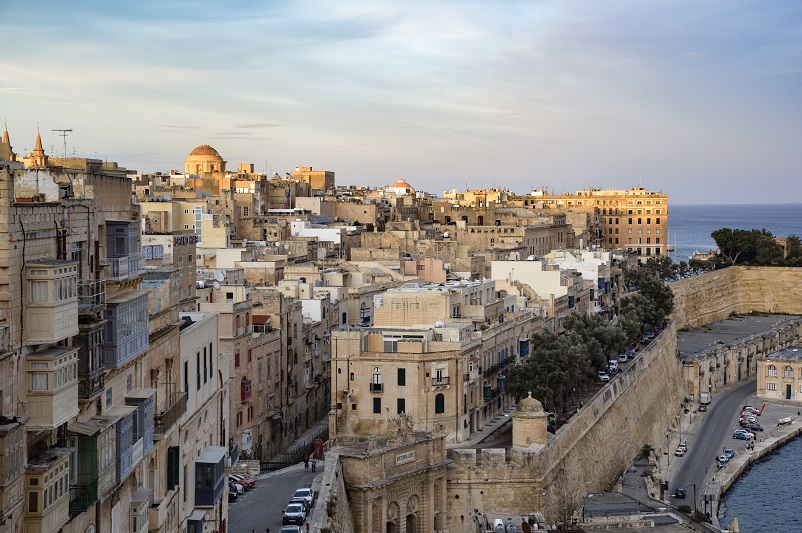 Upper Barrakka Gardens is one of the most popular places in Valletta to get great pictures. You can get so many different shots here.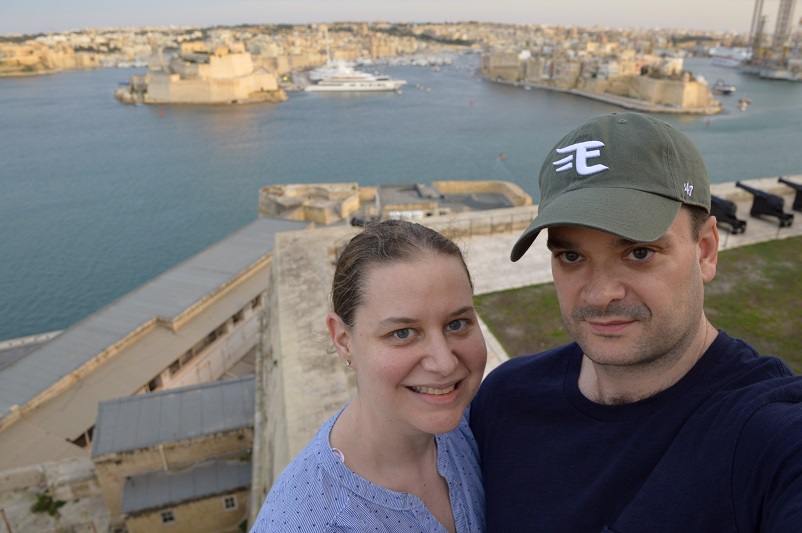 From the garden itself to the archways surrounding it to Valletta rooftops to views across the water of the Three Cities, it has so much to offer. We visited this spot a few times, all at different times of day so we could take advantage of the different light. It was always worth the trip.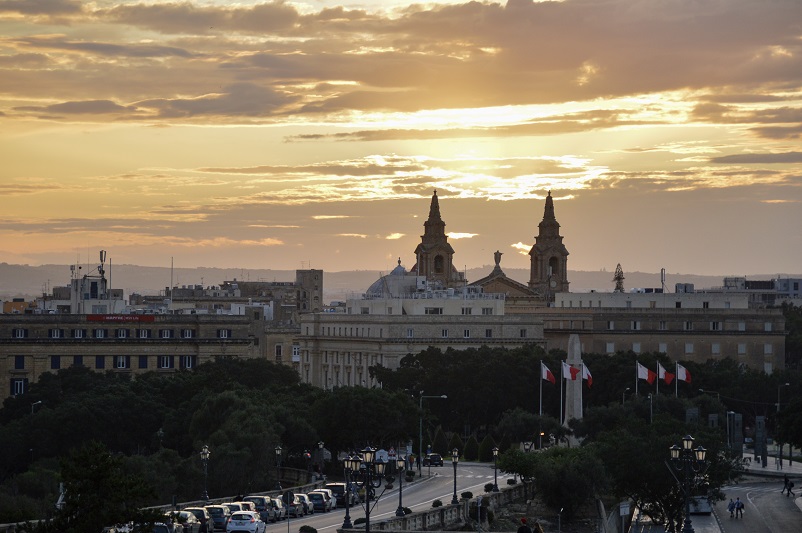 A Flame Which Never Dies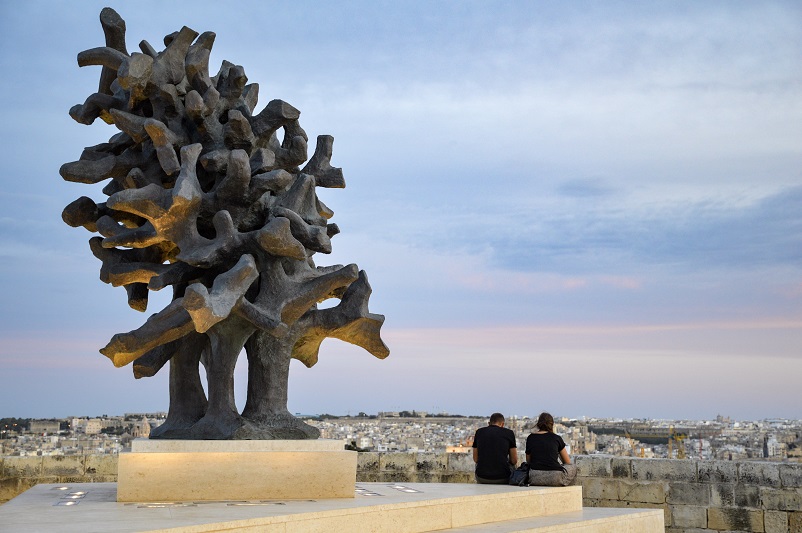 Near Upper Barrakka Gardens, across from the Auberge de Castille, is a spot with a unique sculpture and even more lovely views. The sculpture, A Flame Which Never Dies, was erected quite recently in 2017 as a tribute to the Maltese people. It's in a most picturesque spot. Looking beyond the sculpture, you'll see sweeping views of the Three Cities. If you continue past the sculpture to the right, you'll get a great perspective of the plaza surrounding Valletta's Triton Fountain.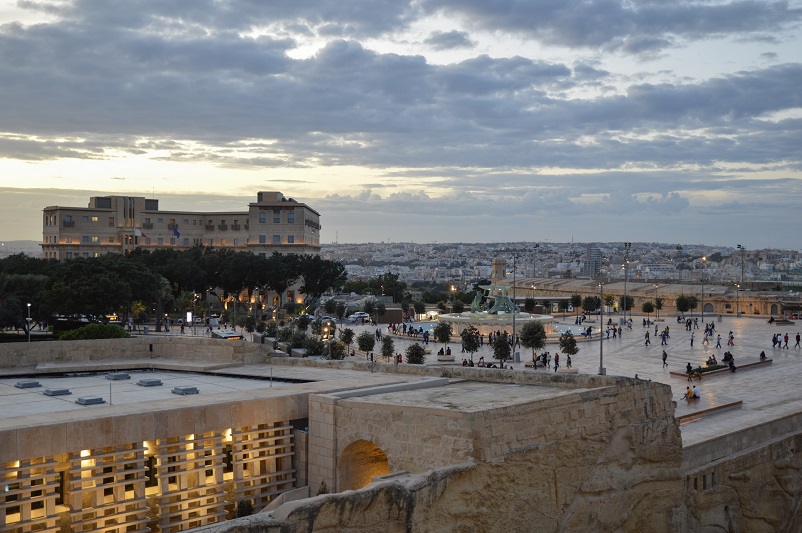 Lower Barrakka Gardens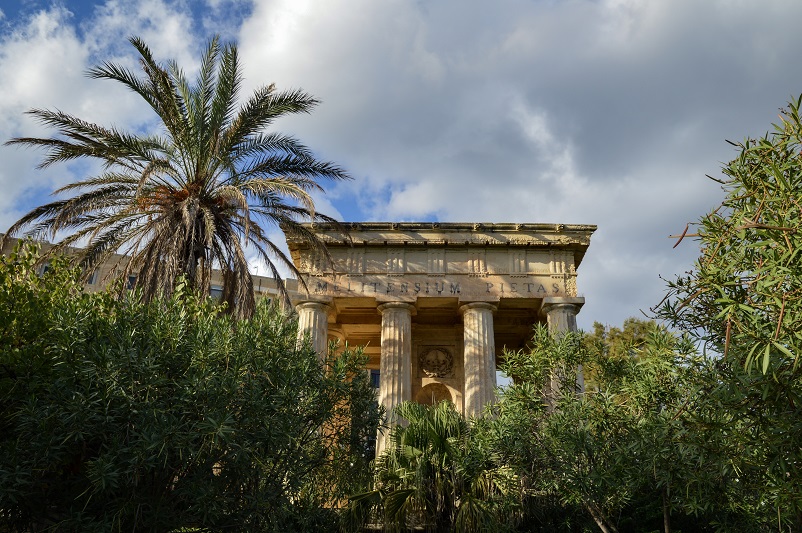 We loved Upper Barrakka Gardens, we really did. But we were actually more impressed by (what we think was the more unique) Lower Barrakka Gardens. In addition to views of the Three Cities, you can see other quite interesting views of Valletta, plus an ancient temple right smack in the middle of the gardens (above), plus a superb view of the Siege Bell War Memorial (below). If these gardens weren't down such a steep hill (requiring an incredibly steep climb back up) we would have gone more than once.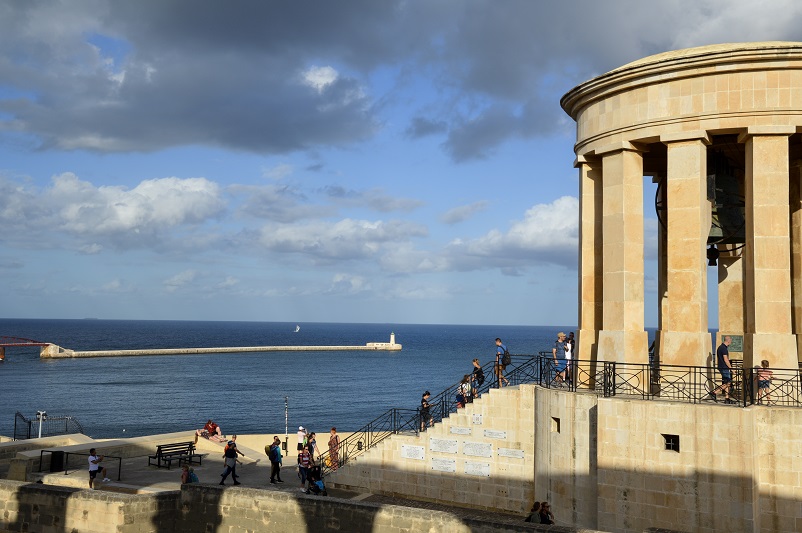 Picturesque Valletta streets
You'll find something special on every street in Valletta. Day or night, the city is a treat for the eyes and the lens. Our favorites were Old Mint Street, Old Bakery Street, the previously discussed South Street, St Lucia's Street, and Old Theatre Street.
Corners come out of nowhere and knock your socks off with their beauty. Green shutters and the most beautiful balconies abound. Plus, there's drying laundry pretty much everywhere, making everything even more photogenic.
There are also more incredibly eye-catching doors and door knockers and signs and stores than you could imagine.
Valletta is one of the best looking places we've visited. We had a blast exploring every street and swooning over every detail. We hope our photos did it all justice and have inspired you to visit too.
Looking for more Valletta travel inspiration?
Check out our other posts about Malta's capital city:
Like this post? Pin it!