Last Updated on 16th October 2020 by Sarah and Justin
Singapore has some pretty incredible, wow-worthy attractions. One of the loveliest is its Botanic Garden which is home to a true world treasure: the National Orchid Garden. Since right now it's not safe to travel to another part of the world, we wanted to bring this spectacular garden to you.
Orchids by nature invite you to look at them up close. So we think they lend themselves nicely to a virtual visit. Hopefully you find it easy and calming to get a little lost in these beautiful blooms.
Our Singapore Orchid Garden visit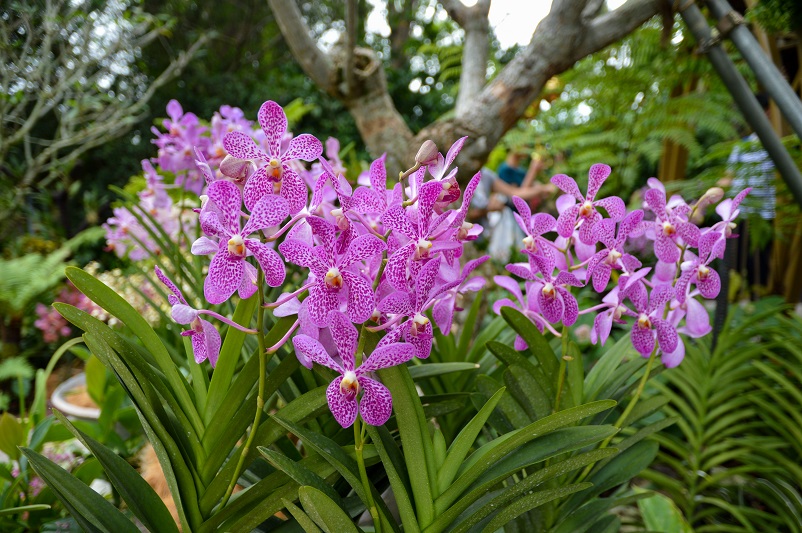 We were lucky enough to visit Singapore twice during our round-the-world trip three years ago. During our first visit to the city, Sarah spent a relaxing couple of hours at the Singapore Botanic Gardens and the National Orchid Garden within.
Justin was unfortunately a bit under the weather so couldn't join the excursion. And even though he does love botanic gardens, it was probably best in this case as Sarah spent way too much time photographing almost every orchid from every angle.
National Orchid Garden highlights
The Orchid Garden is stunning. The experience of being there and seeing all the flowers up close is gorgeousness overload. There are over 1000 species and 2000 hybrids on display.
The garden layout is a mix of environments. There are open spaces for longer strolls and arched paths.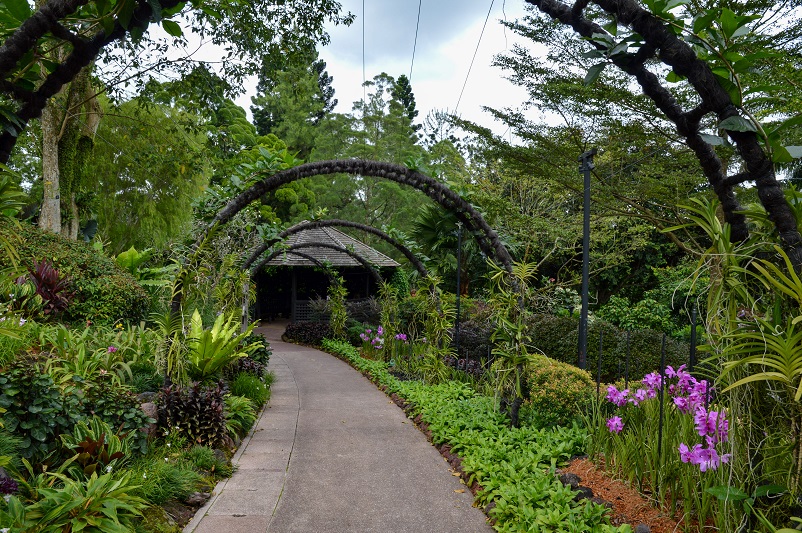 A highlight for Sarah, and many others, was the VIP Garden. Here, extra special hybrids that have been named after heads of state and other "very important people" are on display. Sarah spent most of her time in this section amazed at these incredibly gorgeous flowers.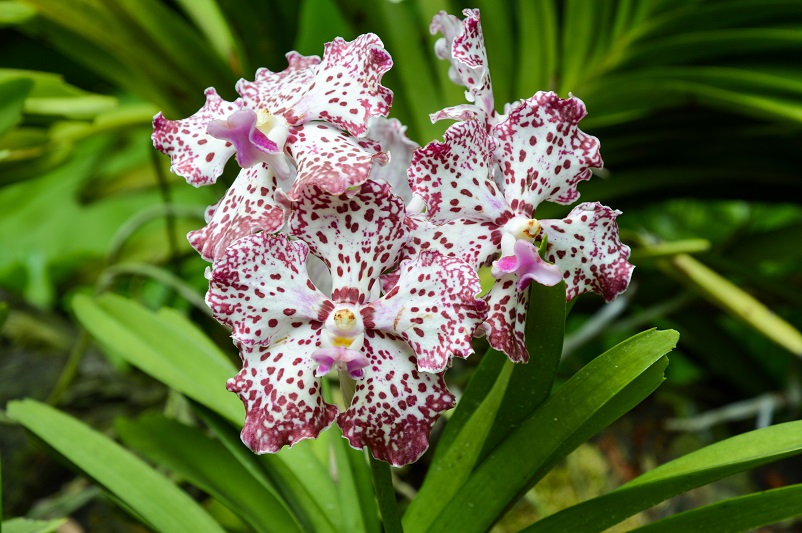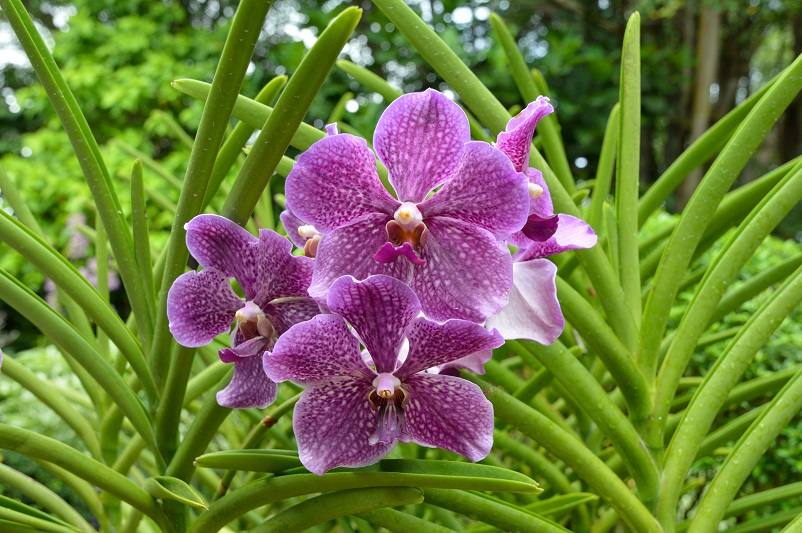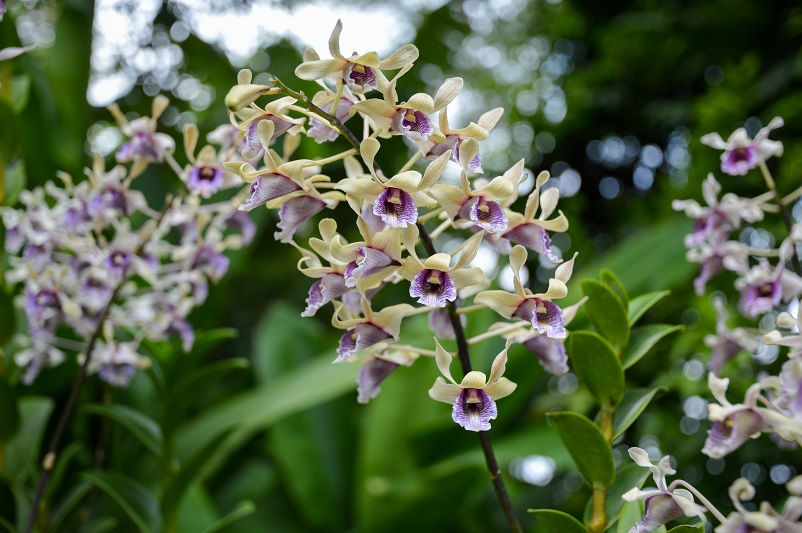 There are also greenhouses and other indoor gardens to explore. Some of them contain other wilder plants, which make the delicate, perfect orchids stand out even more.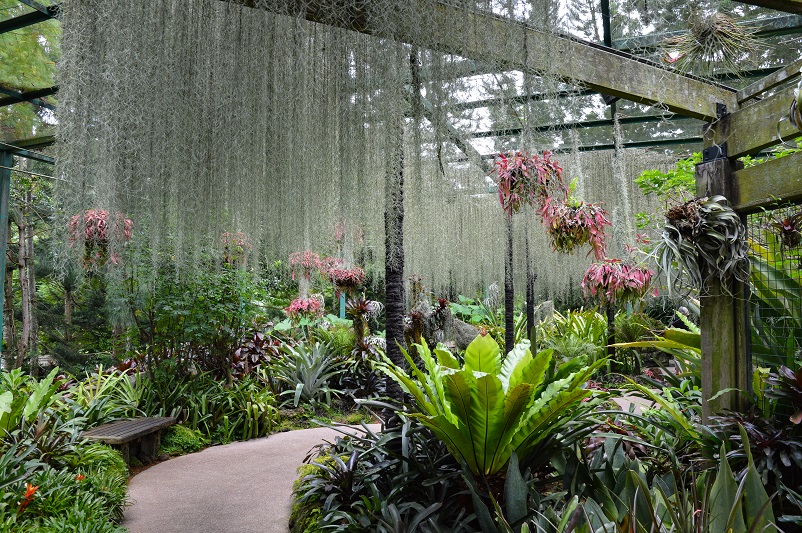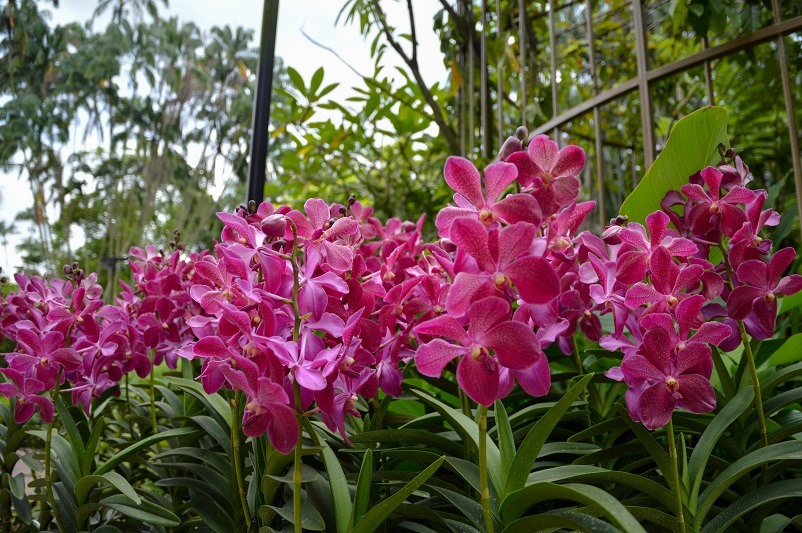 There are so many special spots and special flowers in the National Orchid Garden. We hope you enjoyed this glimpse into this beautiful place. And that someday sooner rather than later you can visit it, or somewhere like it, yourself.
Like this post? Pin it!