Last Updated on 8th January 2019 by Sarah and Justin
We completed our Oceanic adventure with a week in Sydney, Australia. We split up the time we spent in Australia with our month in New Zealand, so it was nice to be back in the country with fresh eyes. And we had heard so much about Sydney from many friends, so we were psyched to check it out for ourselves.
That Opera House
We stayed in The Rocks neighborhood, which is pretty much in the main tourist center of the city. We don't usually do that, especially in big cities, but it was pretty cool to be in such close proximity to the famous Sydney Opera House. It's one of those landmarks that you see so much on TV and in pictures and wonder if it's really as great as it seems. It was. With our location, we took many walks around it at different times of day. Even though it's the most touristy thing in the city, it was pretty relaxed and you could always get a great view of it.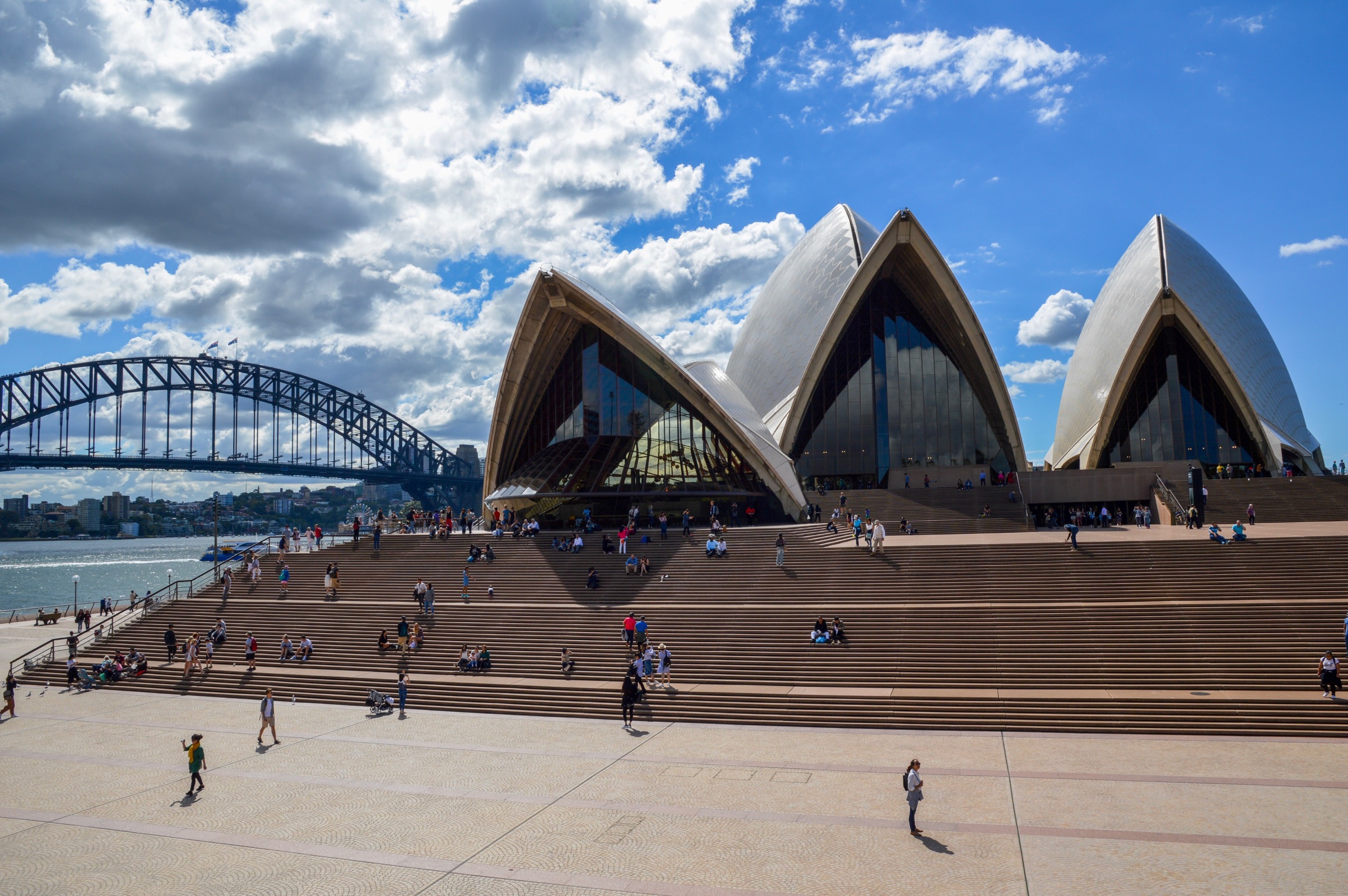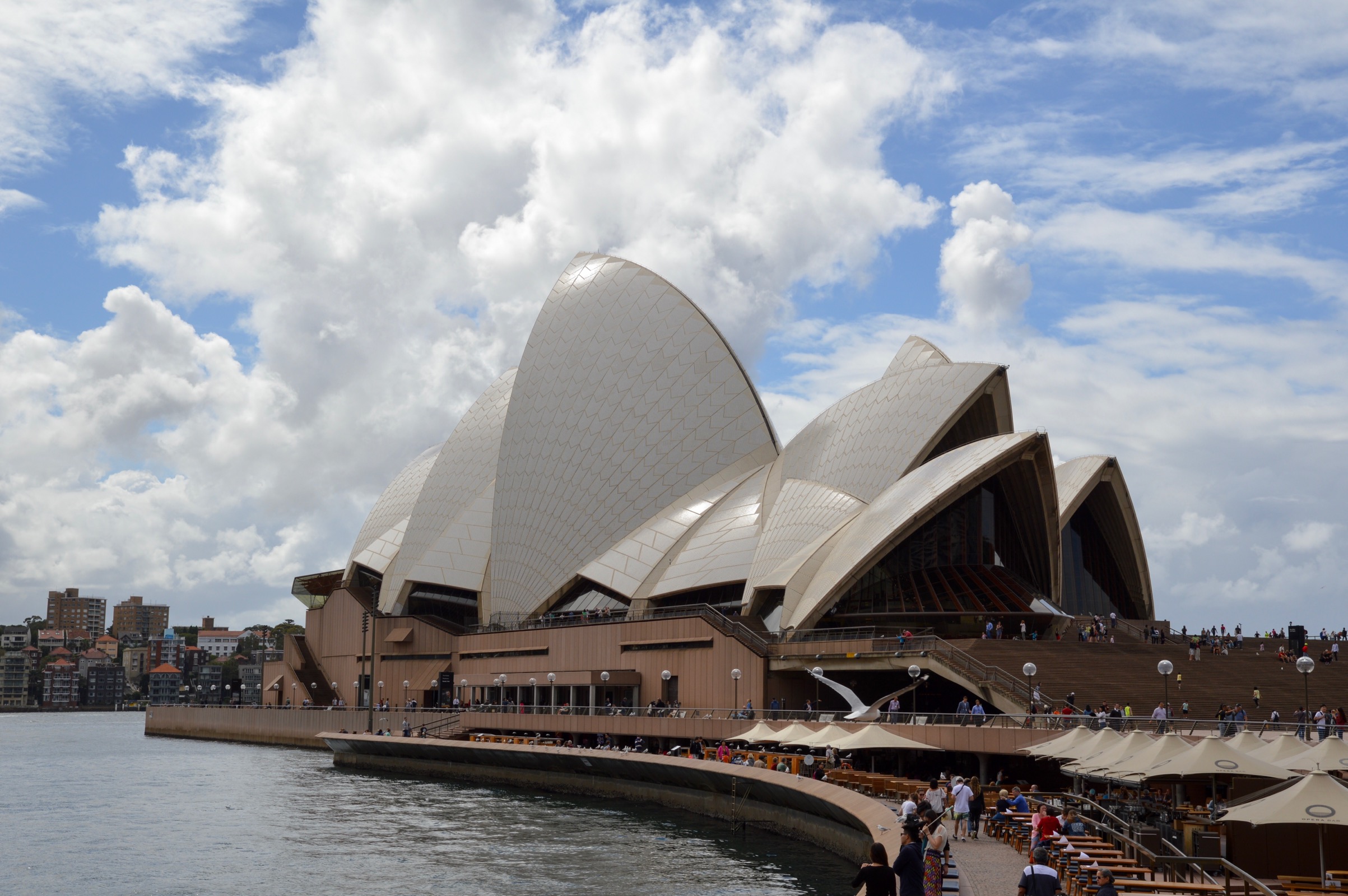 We even had a view of it out our window (when the cruise ships weren't in port).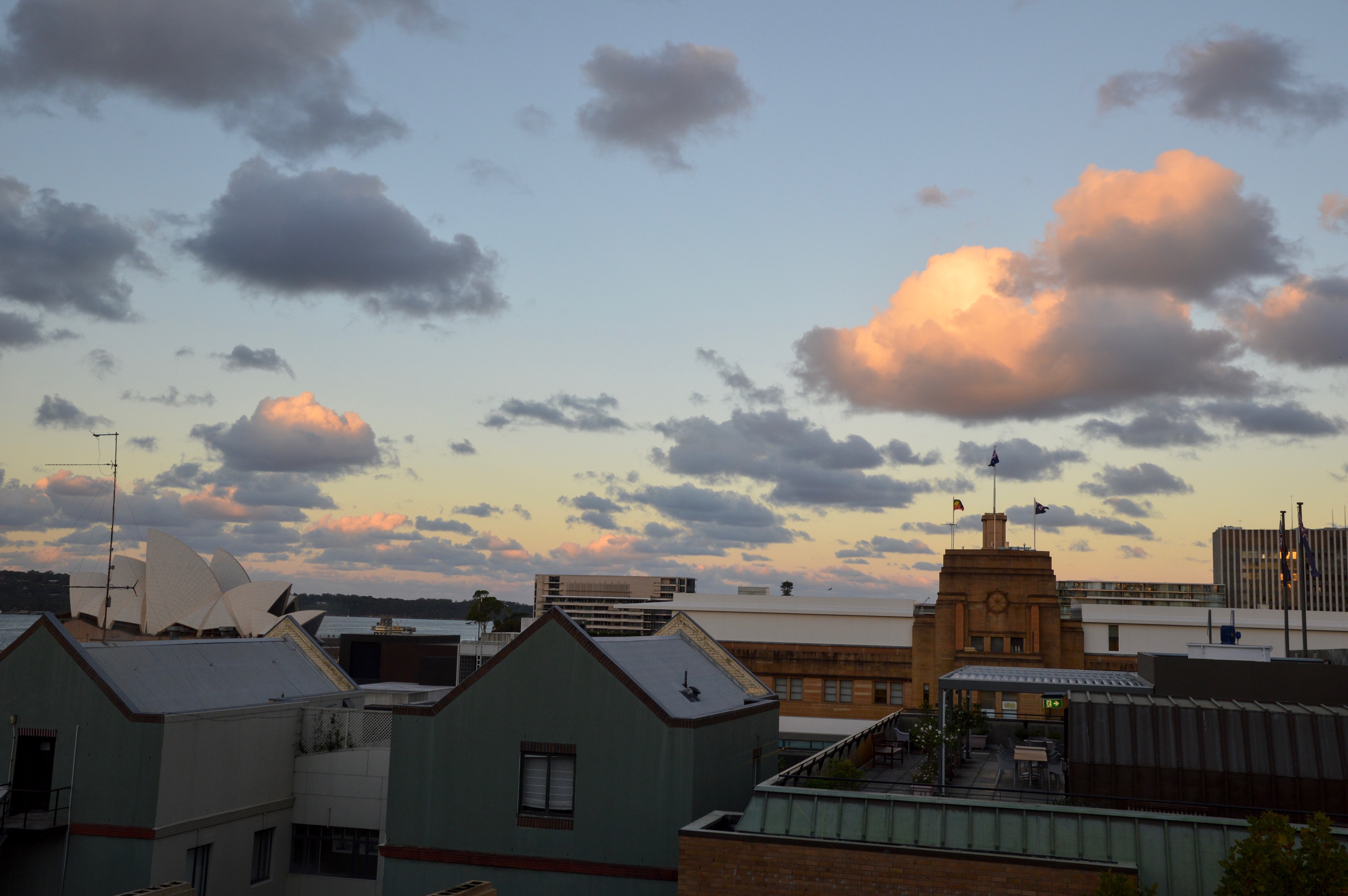 We were also nearby the Sydney Harbour Bridge.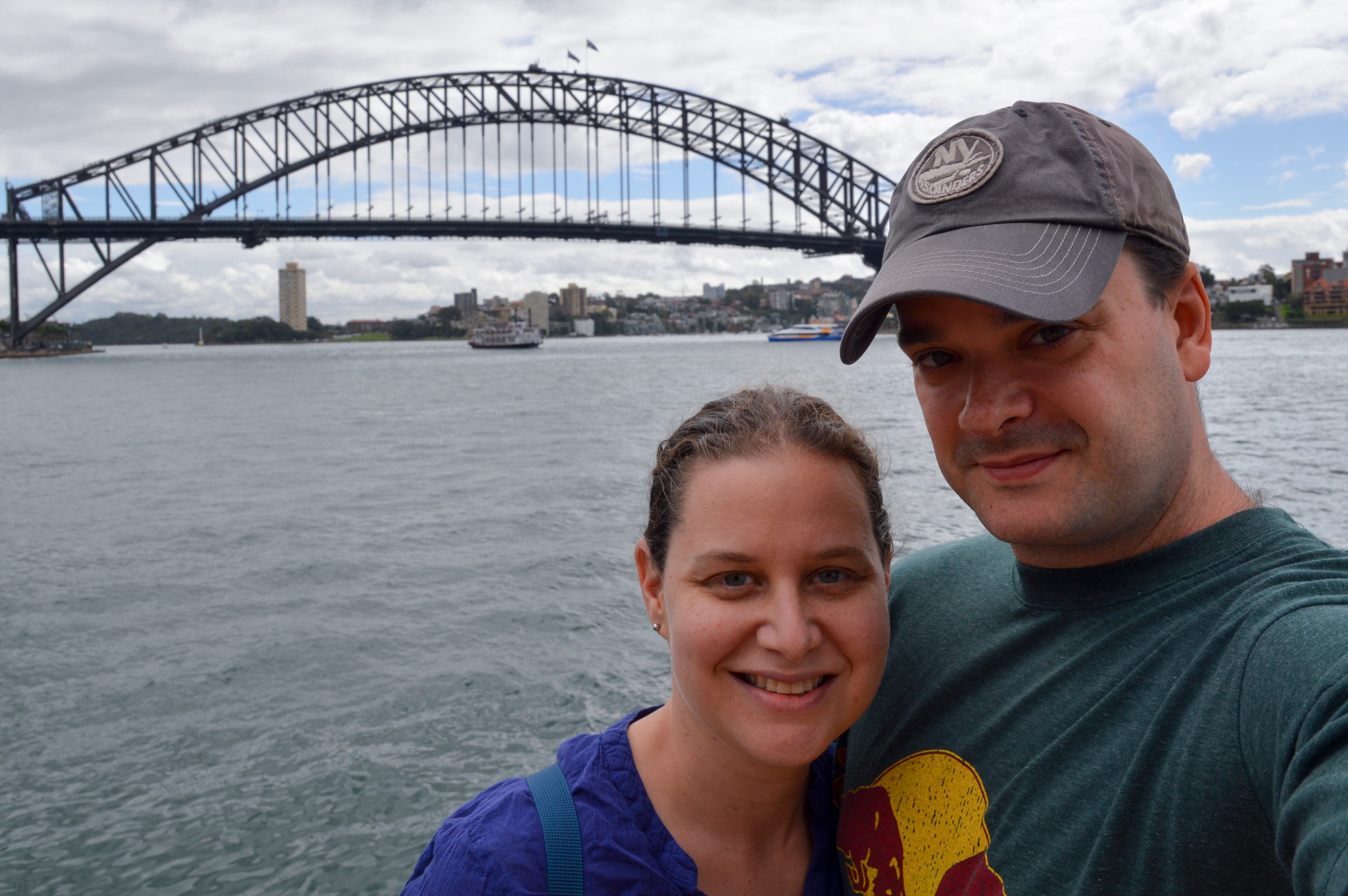 You can don a funny looking jumpsuit and climb the thing, or you can just take a nice walk across it like we did. Walking across bridges is one of our most favorite things to do while traveling, and the view from this one didn't disappoint.

Manly Beach
We took the ferry to Manly Beach and got some great shots of the Opera House as we pulled out of the harbour.

The views along the rest of the way to Manly Beach are nice too. We arrived with hopes of taking a long walk in the North Head Sanctuary and the national park that's right there, but it was pretty rainy. So instead, we took a walk along the beach, checking out the surfers and the waves.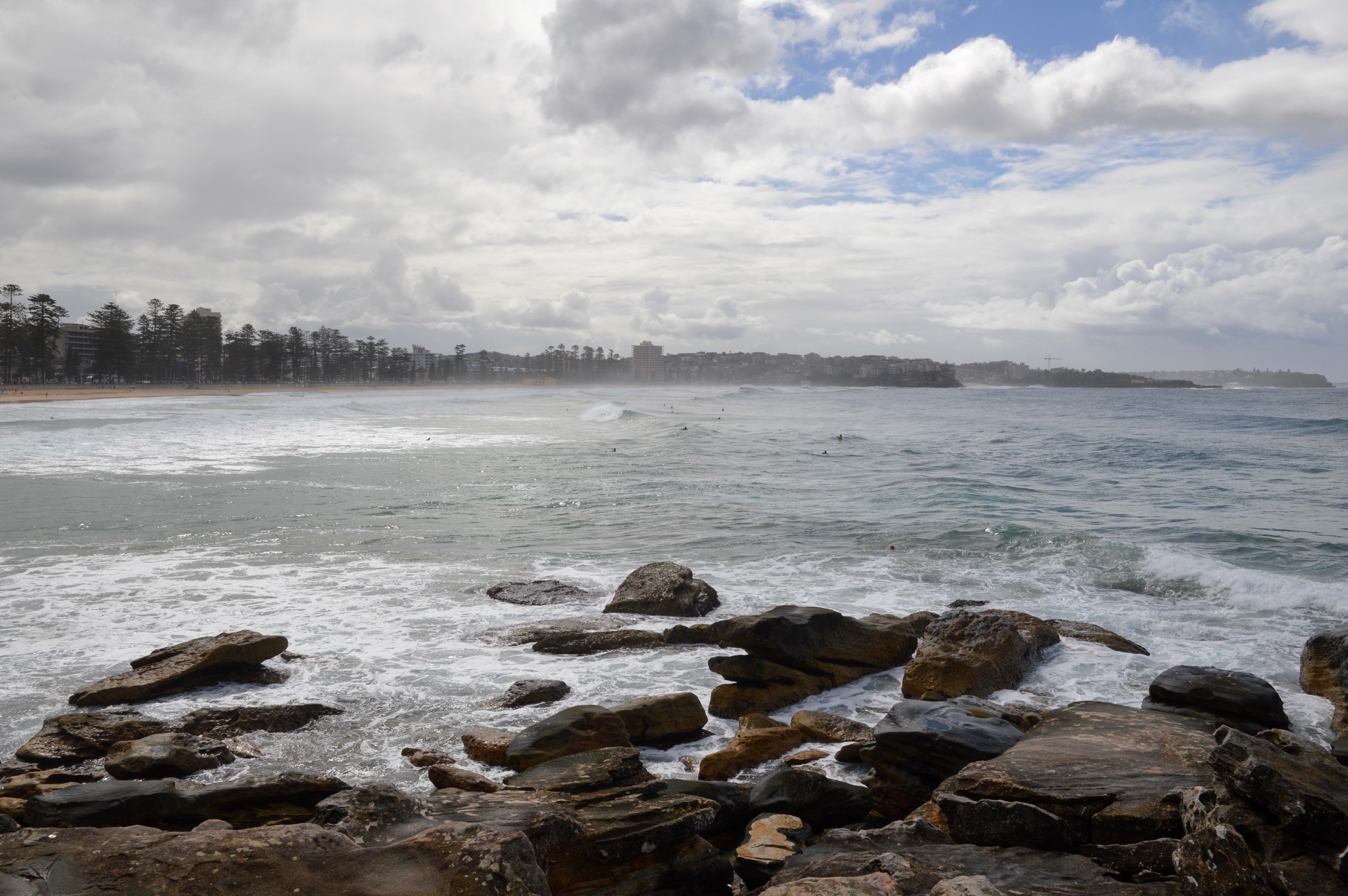 Free art
We hit up two local museums, both of which were delightfully free. We were staying very close to the Museum of Contemporary Art, and actually decided to visit when a sudden thunderstorm took us by surprise.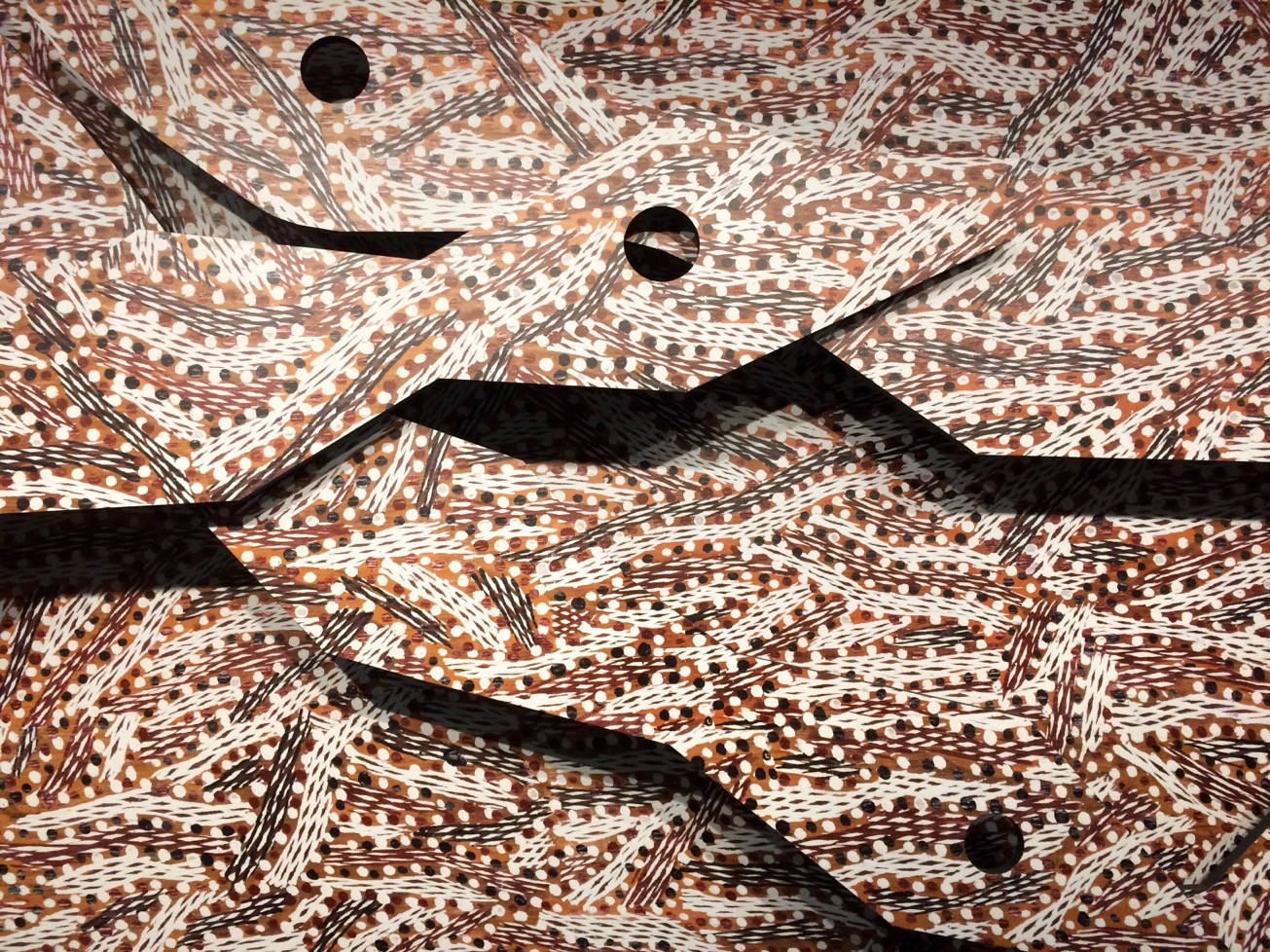 We also visited the Art Gallery of New South Wales, which has an extensive collection of Aboriginal art (both old and new).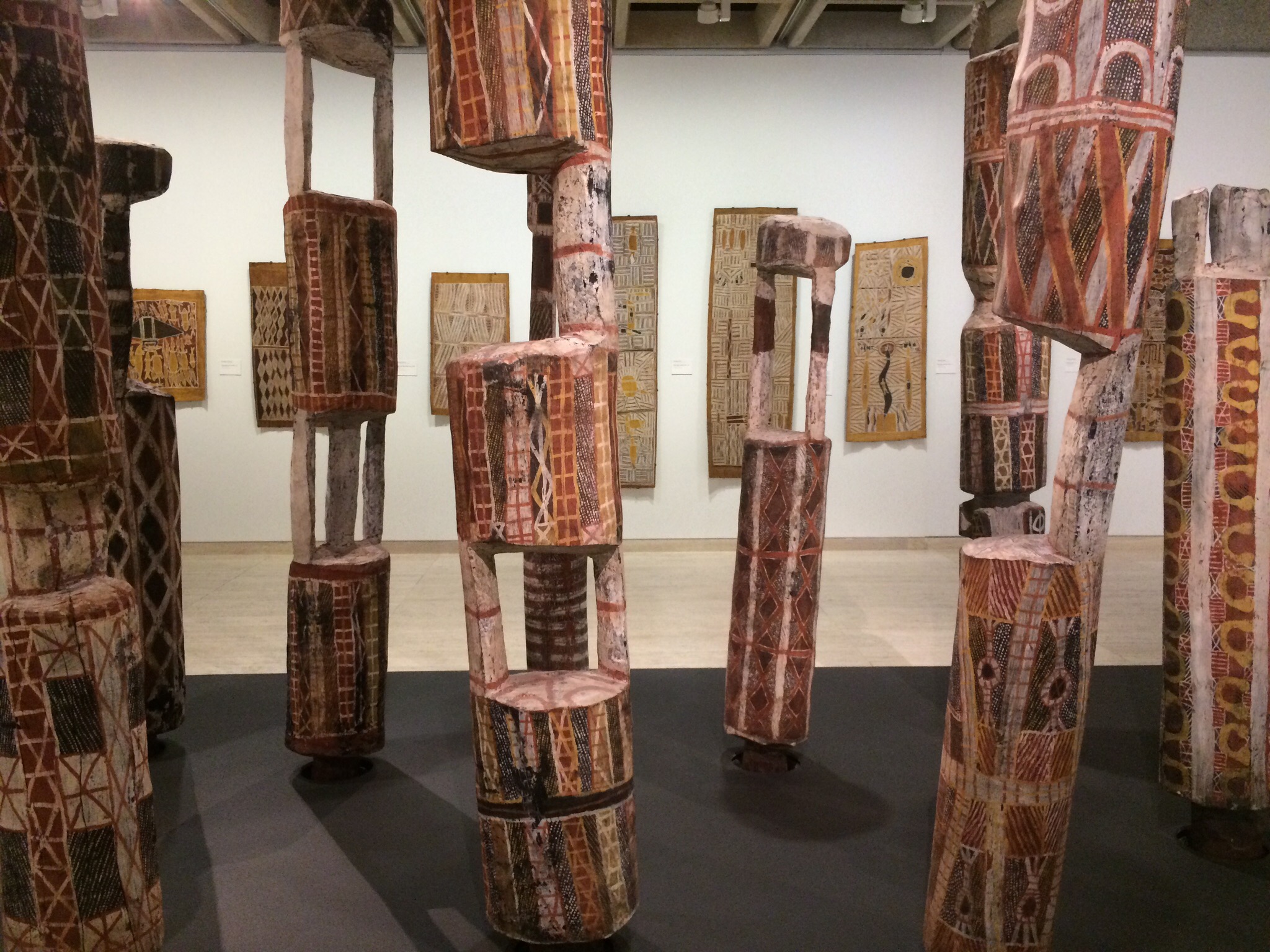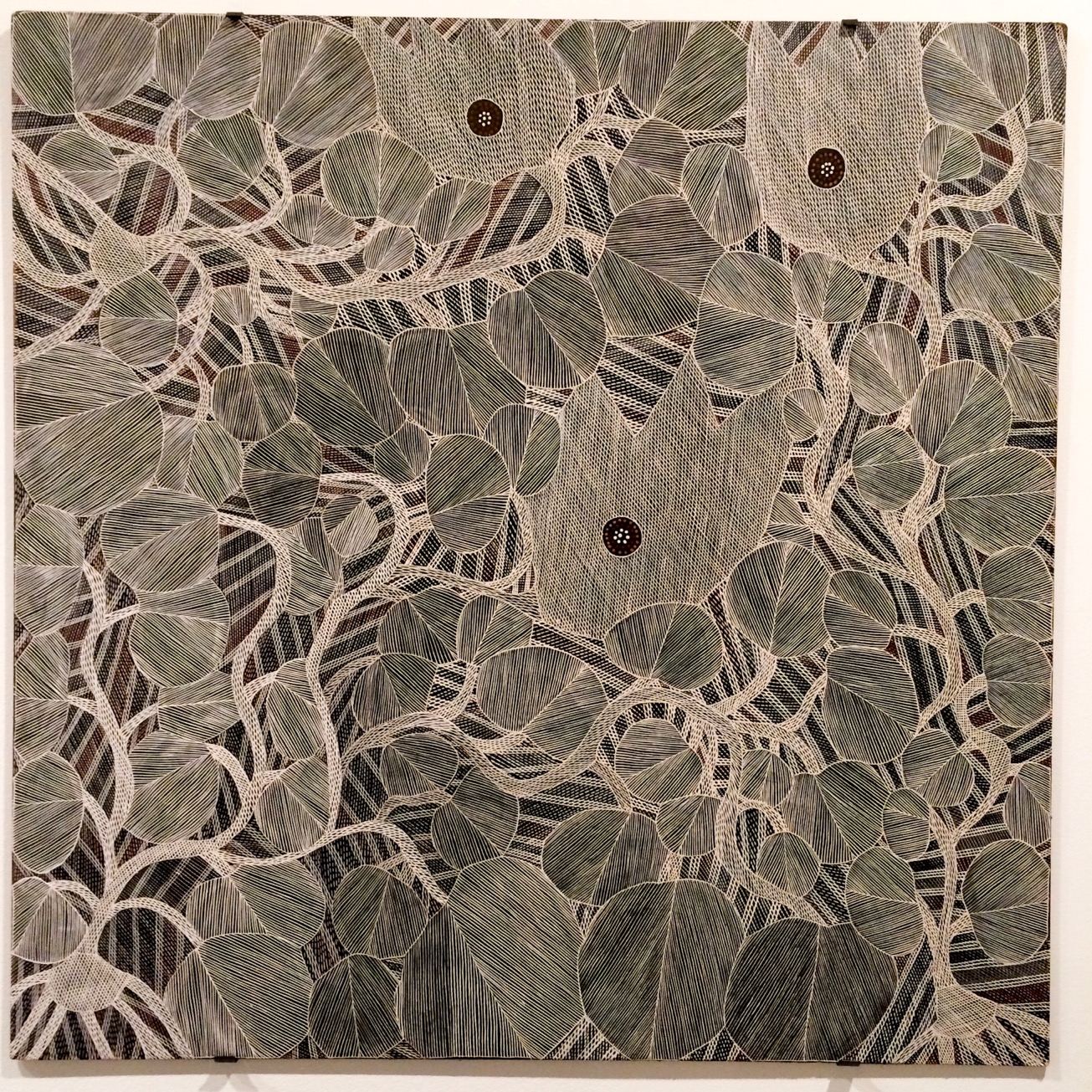 During our visit, they also had a very cool calligraphy exhibit. Sarah was so enthralled with this one that she may have accidentally set off the "you're too close" alarms.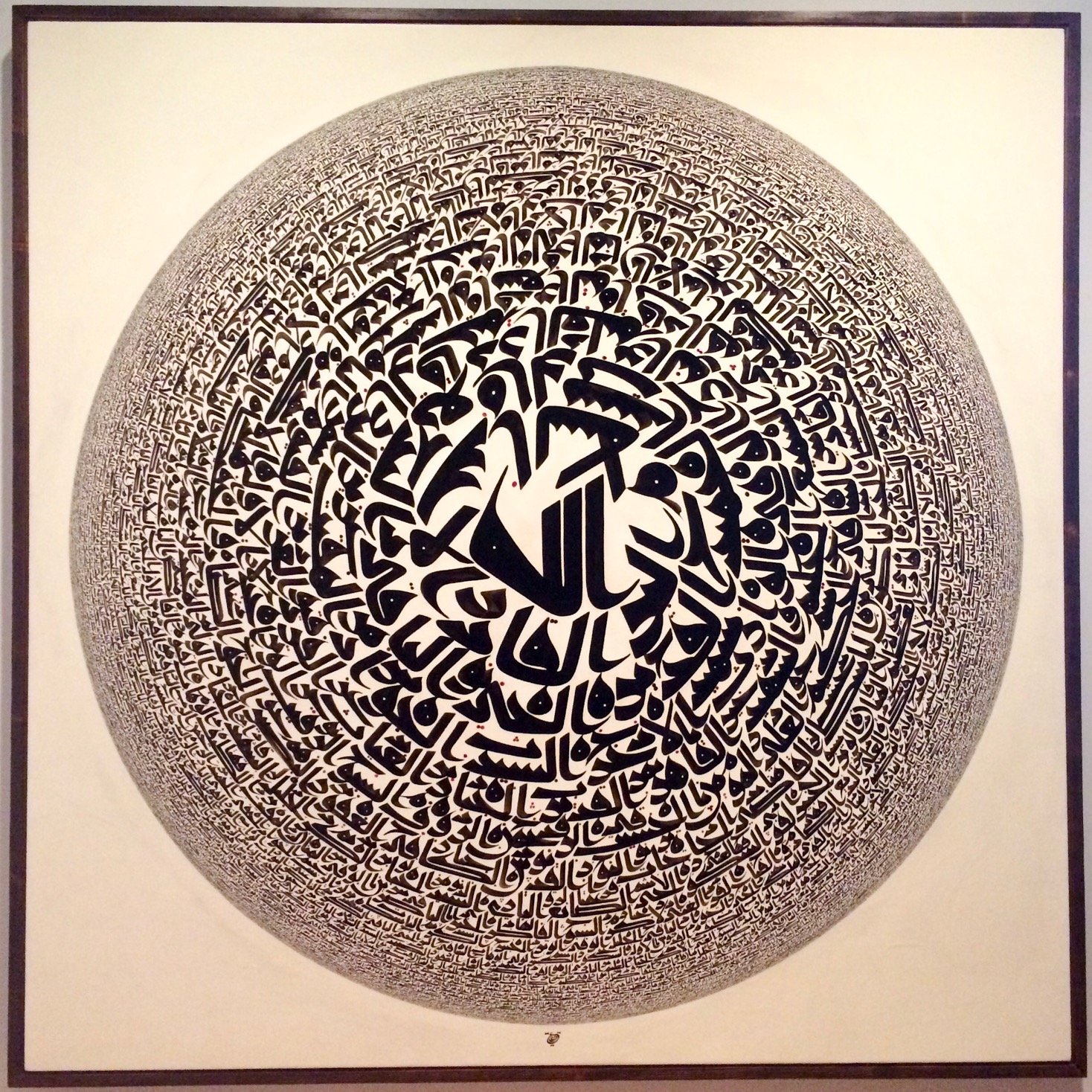 Finding nature in the city
We took a long walk to visit the Art Gallery of New South Wales through the Royal Botanic Gardens. There we discovered new (to us) trees and birds.
We also passed through Hyde Park, and especially liked the Archibald Fountain.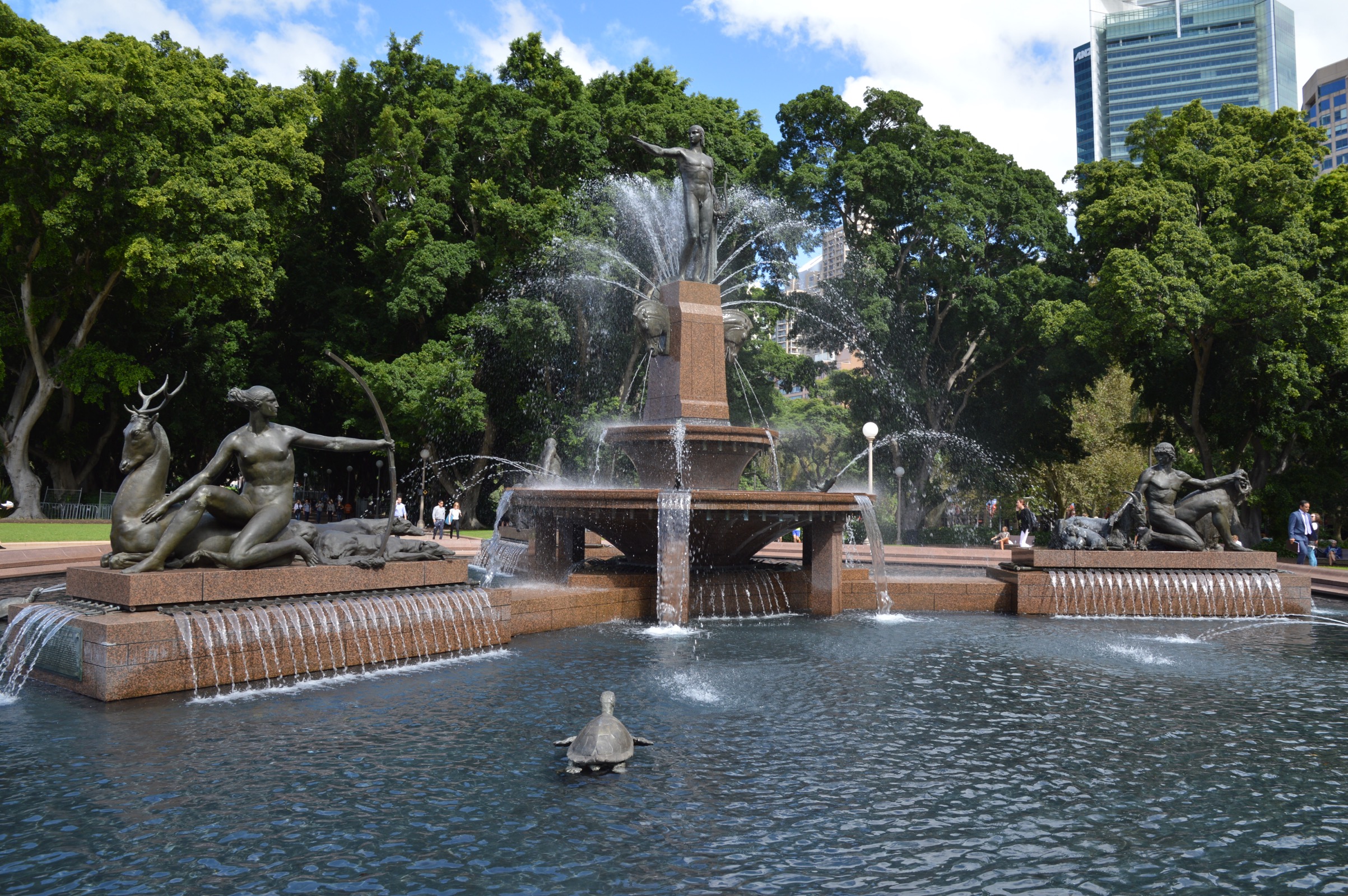 Two other cool, green places to visit are Barangaroo Reserve and Observatory Hill Park. Both require some mild hill-climbing, but offer nice views of the water and the city. We met other women with LAM at the cafe at the top of Observatory Hill, which was really nice.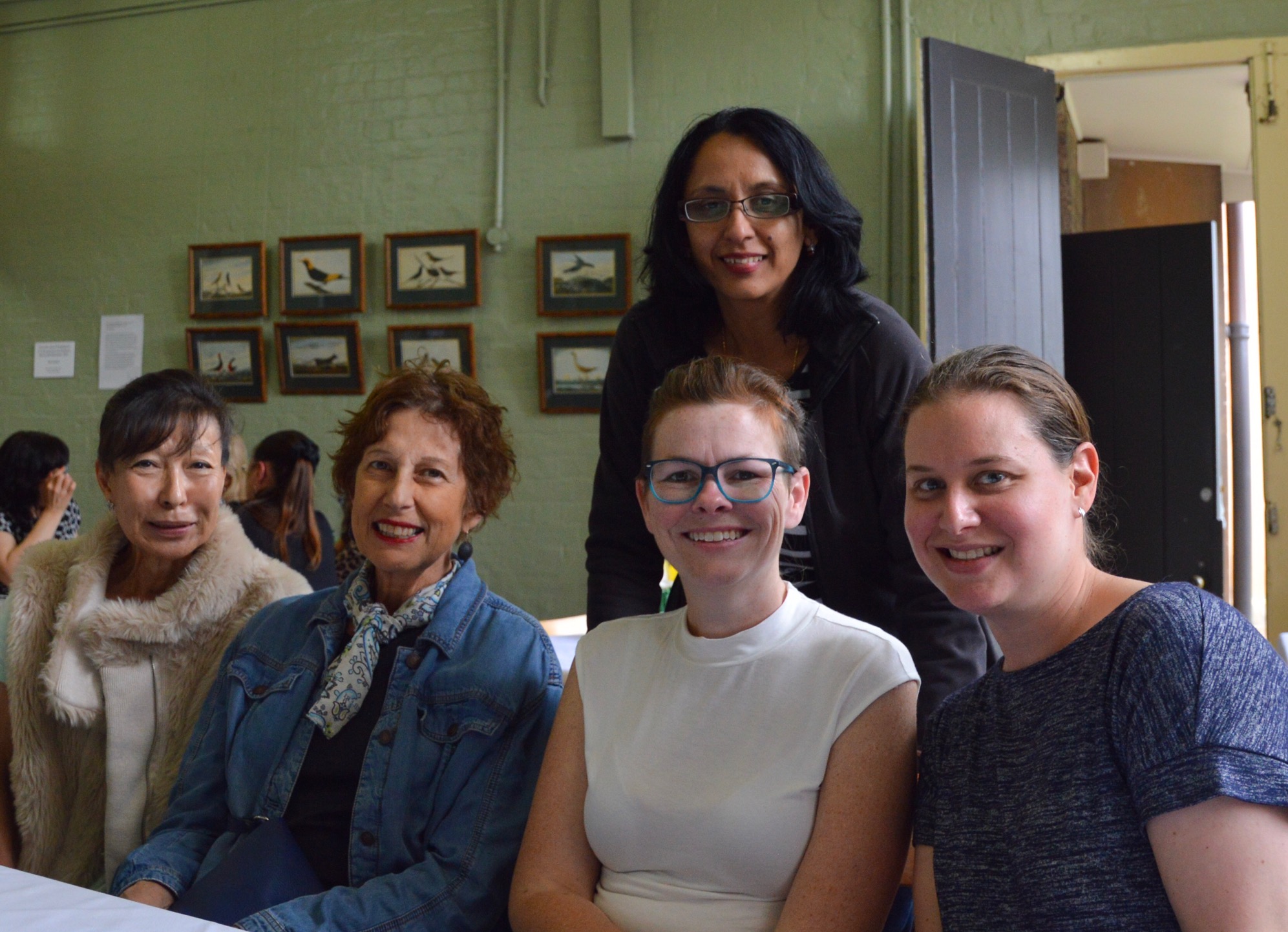 Eats and drinks
We cooked a lot in Sydney, but did enjoy a few meals out.
Sydney is known for its Thai food. There's a whole area of the city devoted to the stuff. We didn't actually get there, but did find a really great, authentic spot near Darling Harbour called Home Thai. We had Chiang Mai sausage just like we had in Northern Thailand as well as delicious, super spicy noodles.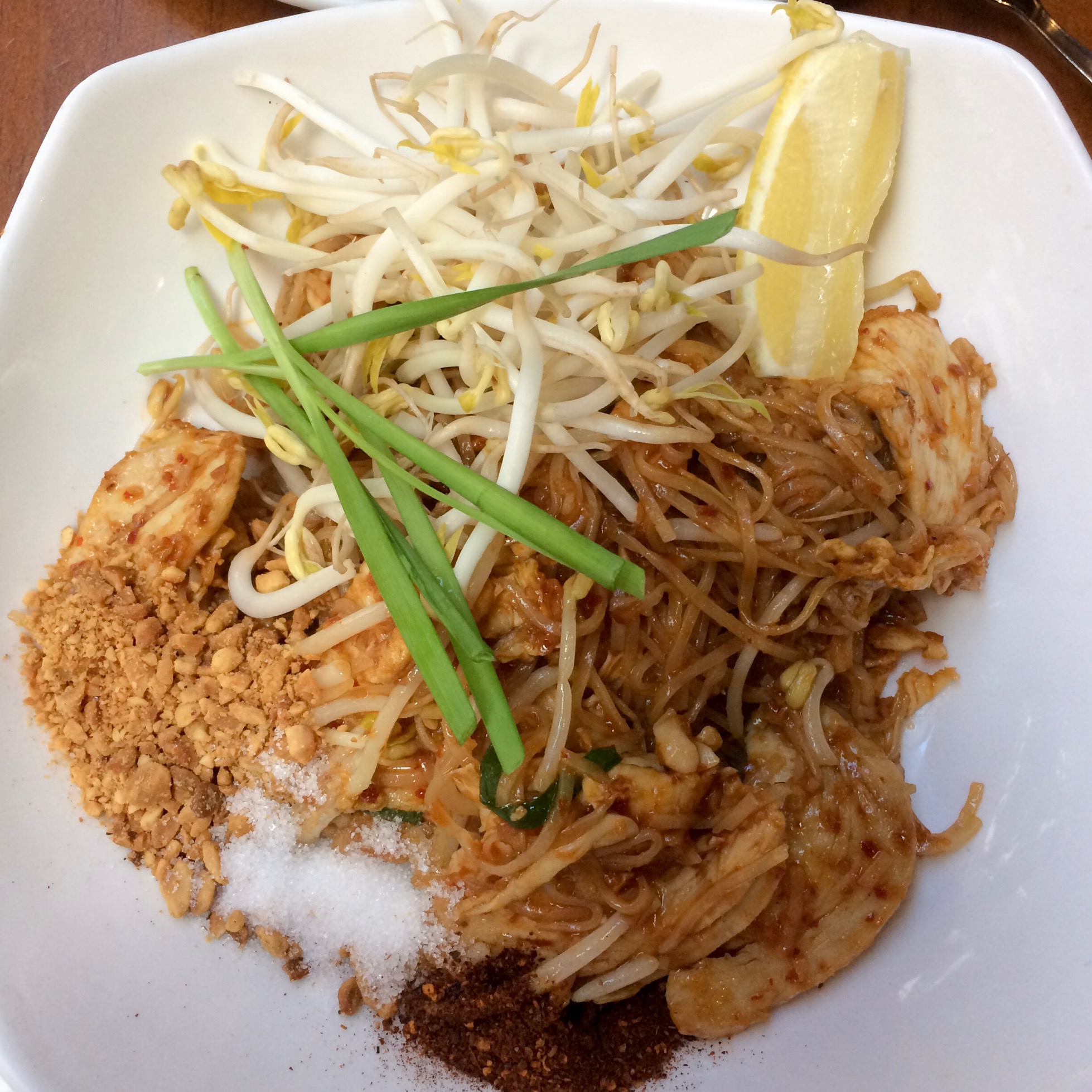 We're sure you'll be surprised to read that we were craving ramen. There was a spot with pretty good reviews near our hotel called Hokkaido, so we gave it a try. We tried the miso and spicy varieties. While it wasn't as good as ramen in Japan, it did the job.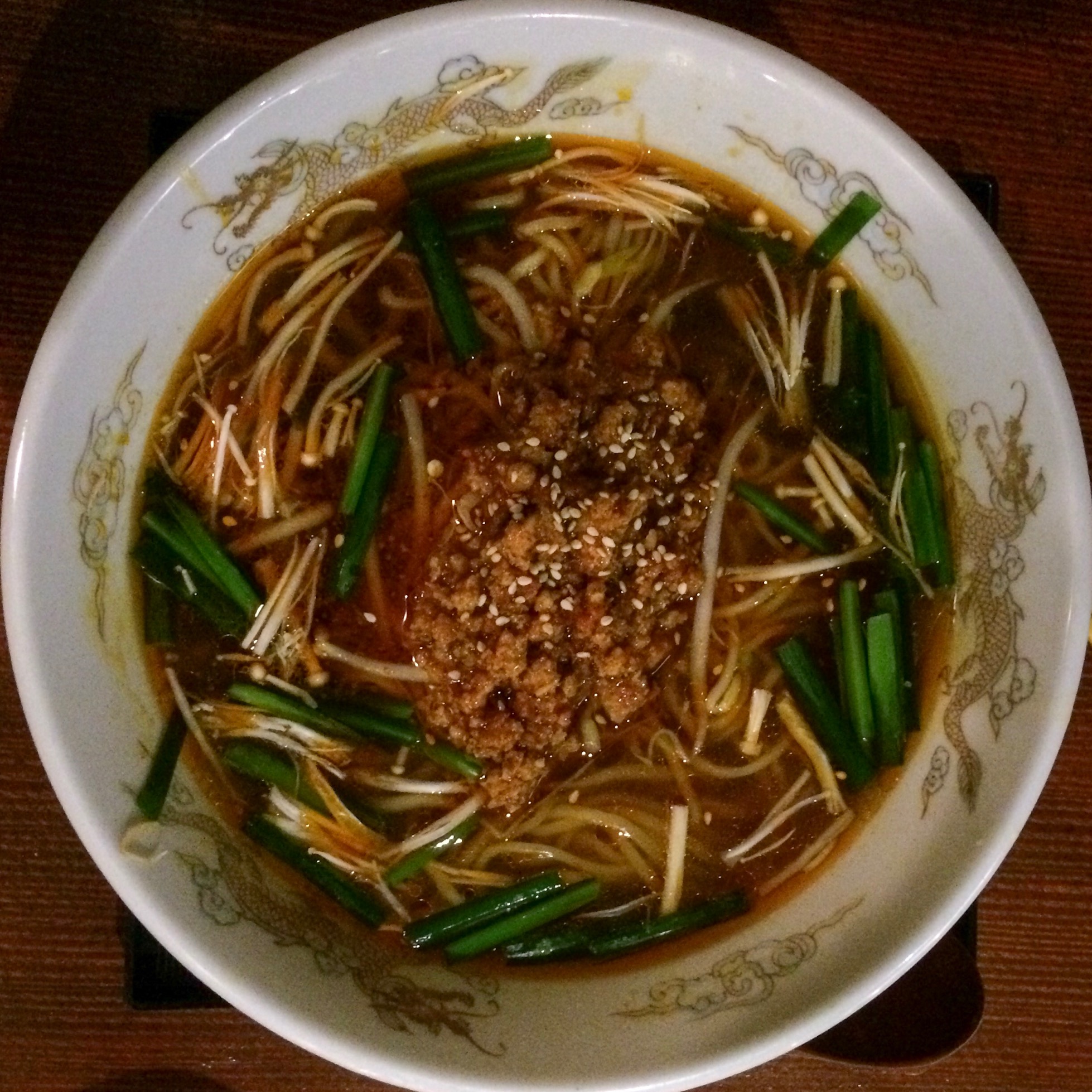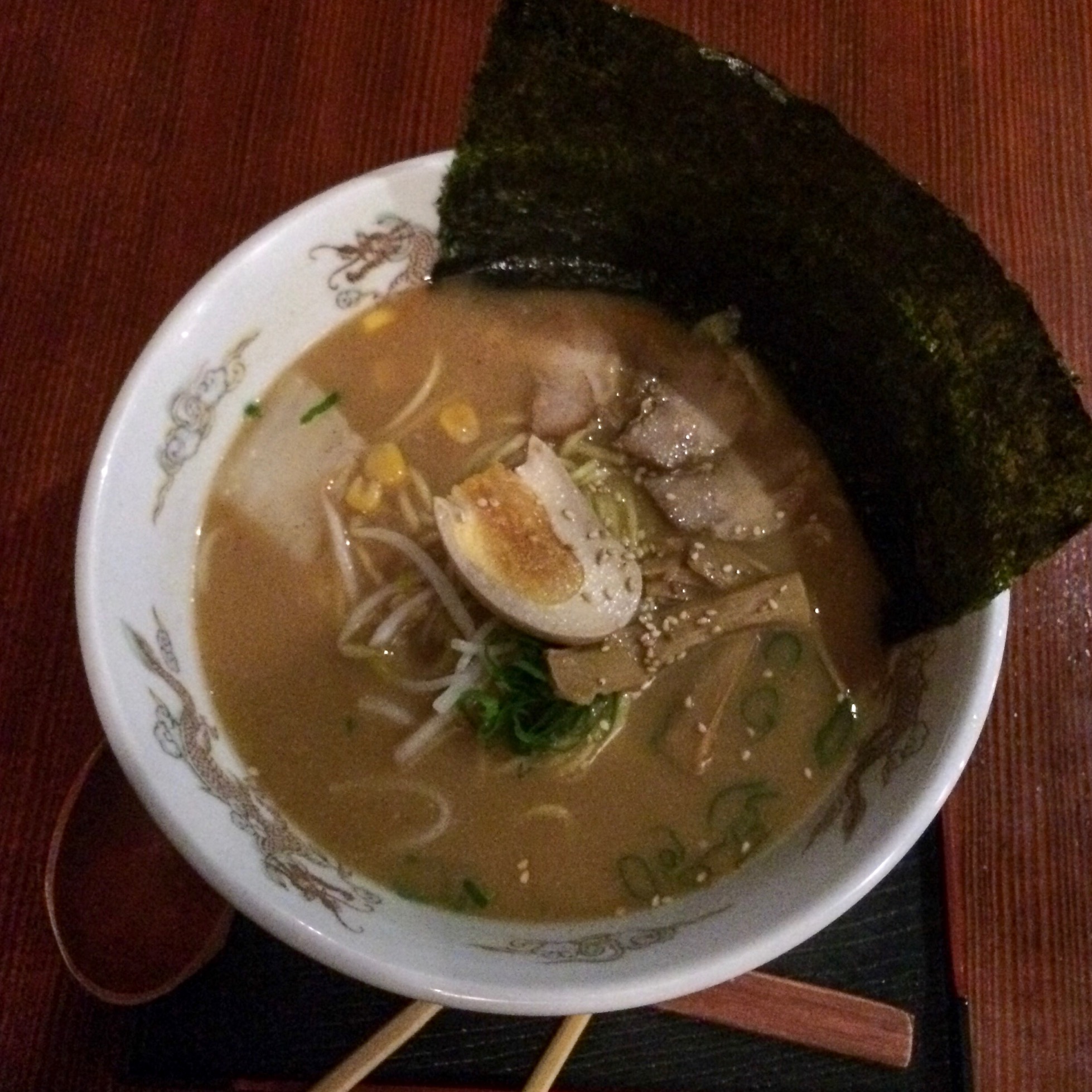 In Manly, we had a delicious lunch at Banana Blossom. We were craving vegetables and more Asian food, so their Asian-inspired salads hit the spot.
We had really yummy burgers and fries from one of the best rated places in our neighborhood (The Rocks). We were hesitant to try it given the lackluster name – Ribs & Burgers – but it was actually quite delicious.
Of course we had to try local brews at a neighborhood spot called Harts Pub. We enjoyed beers by Rocks Brewery Company and (surprisingly) watching the Yankees on TV.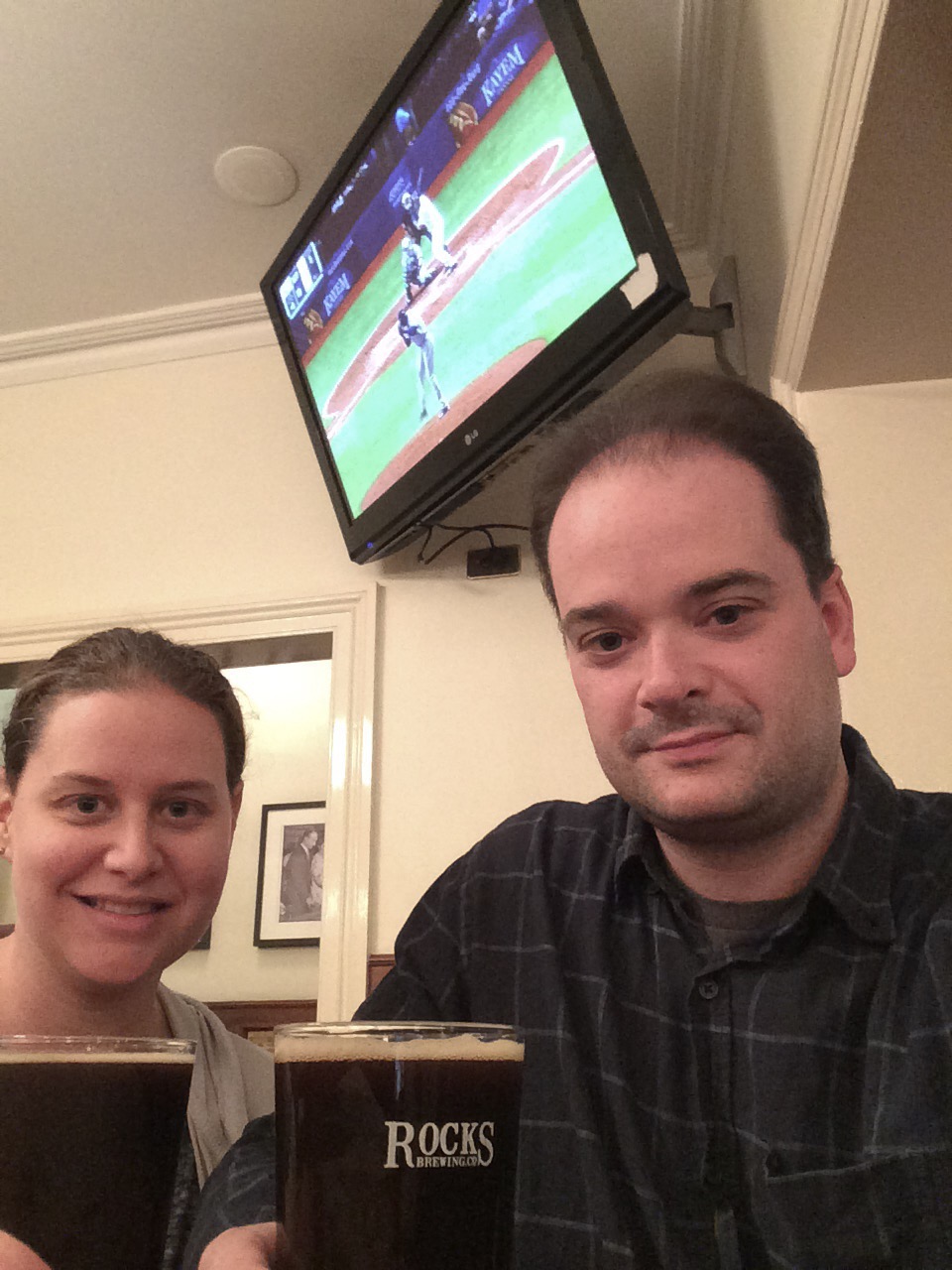 Hotels in Sydney
Hotels in Sydney are very very expensive. We didn't plan too far ahead and it hurt us. After a lot of searching, we found the great Rendezvous Hotel in the Rocks neighborhood. And even though it was almost double our usual budget it had a lot of good amenities. We had a kitchen so we could save money on meals, there was reasonably priced self-service laundry, and most importantly a hot tub and pool. It was also located on a super pretty street, so in all, we were very happy.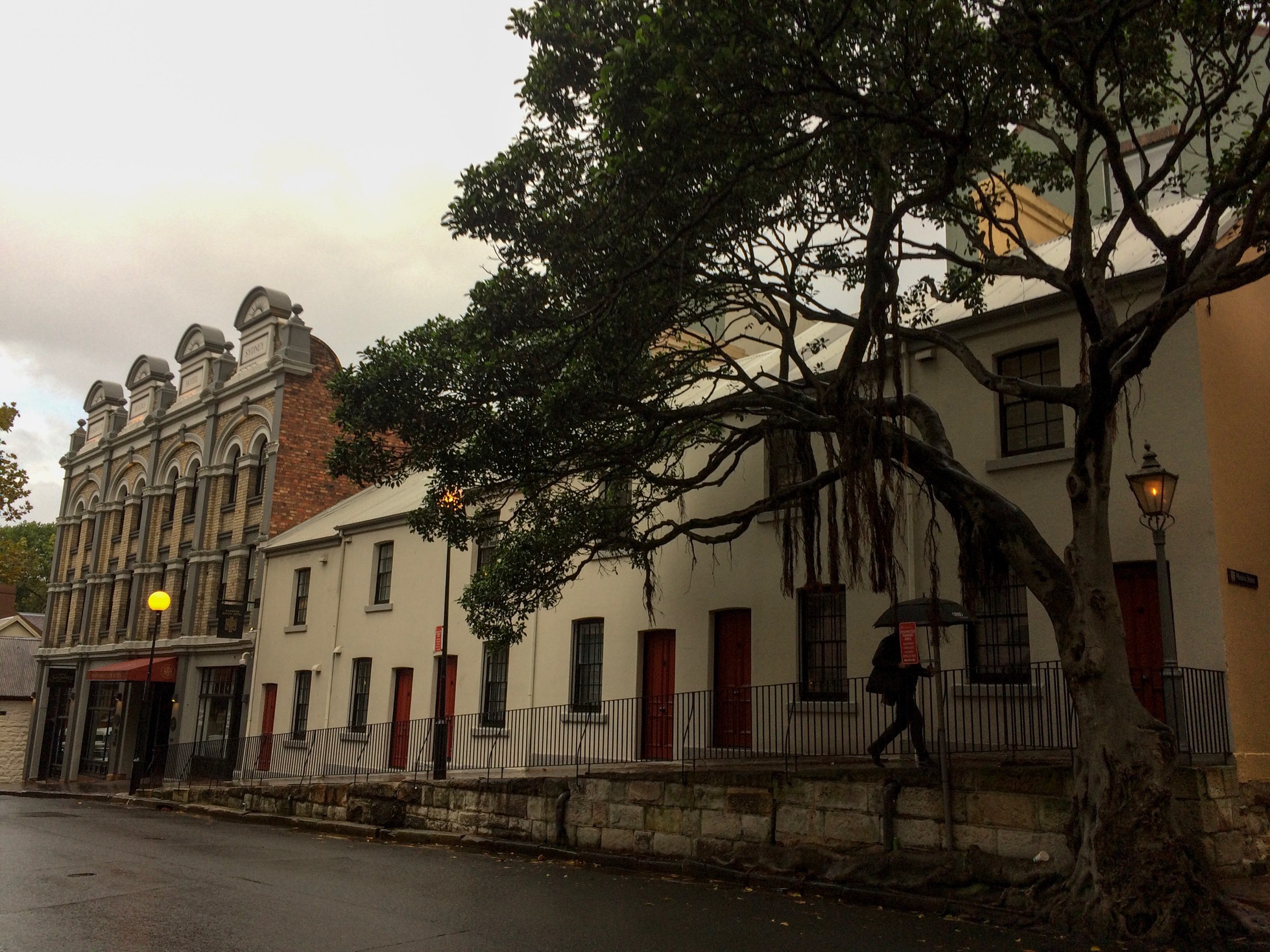 Sydney was a great place to end our time in the Southern Hemisphere. It's a gorgeous, easy to navigate city with a lot of cool things to see, do, and eat.
Pin it!