Last Updated on 8th January 2019 by Sarah and Justin
A New Zealand road trip was our #1 bucket list item for years, so to put it lightly, we were extremely excited to get there. And our one month there was everything we could have hoped for, and more. New Zealand surpassed every expectation with breathtakingly beautiful scenery, interesting wildlife, and extremely nice people. We found others' blogs extremely helpful in our research and planning, so wanted to share our experience as well. So in this post, we're sharing our complete New Zealand road trip itinerary. We spent a whole (amazing, glorious, unforgettable) month there, but you can easily break this up into a two week New Zealand itinerary and only do the North Island or the South Island. We've also included links to more detailed information about the individual destinations to help make the most of your time in this most incredible country.
A few notes about our New Zealand trip
Before we delve into the details of our New Zealand itinerary, we just wanted to share some notes for context. Everyone travels differently, so these are the things that were important to us for our visit.
We wanted to see both the North Island and the South Island of New Zealand.
We wanted to book all our sleeping accommodations in advance.
We rented a car, not a campervan.
Sarah doesn't drive, so since Justin would be doing all the driving, we tried to build in some days with little to no driving.
This trip was part of our 13-month trip around the world, so we were working with a different budget than if this was just an ordinary vacation.
Since Sarah has a lung disease, major hiking (longer than one or two hours or on ice/glaciers) wasn't on our agenda and we weren't going to be participating in any adventure sports (e.g., bungee jumping, skydiving, etc.).
New Zealand North Island itinerary
Auckland (Days 1-3)

We flew into Auckland direct from Adelaide, Australia on Air New Zealand. We spent three nights in Auckland, in the Ponsonby neighborhood. We spent one day on Waiheke Island, and think it should be included on any trip to Auckland!
Rotorua (Day 4)

The drive from Auckland to Rotorua took about three and a half hours. It was pouring (or bucketing as they say in New Zealand), so we didn't get to explore the surrounding area much during our one-night stay. We had planned to stop at Hobbiton on our way to Rotorua, but due to the rain scrapped that plan.
Taupo (Days 5-6)

The drive from Rotorua to Taupo is only about an hour, but there are some cool stops in between. We visited Orakei Korako Geothermal Park and would highly recommend it. It's in the middle of the two towns and the drive there is through some lovely rolling green hills.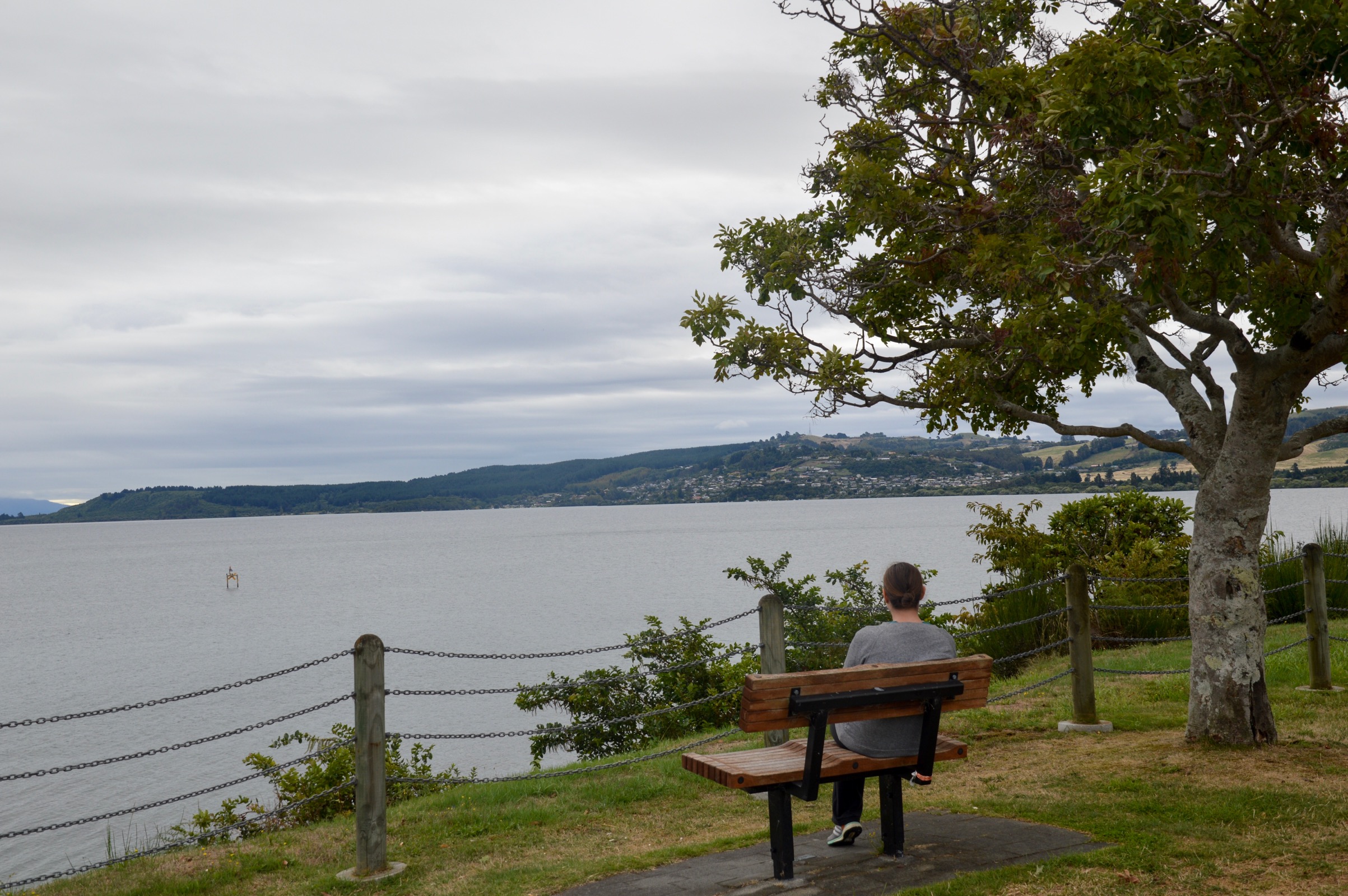 In Taupo, we booked two nights at the Gables Lakefront Motel so we could enjoy staring out onto Lake Taupo and we definitely did. Our own personal thermal hot pot was also a big plus.
Hawke's Bay (Days 7-8)

When we read about a home stay in the Hawke's Bay area on a farm with two golden retrievers, we knew we had to stay there. Our two-night stay at Redcliffe Homestead in Taradale was definitely a highlight of our trip.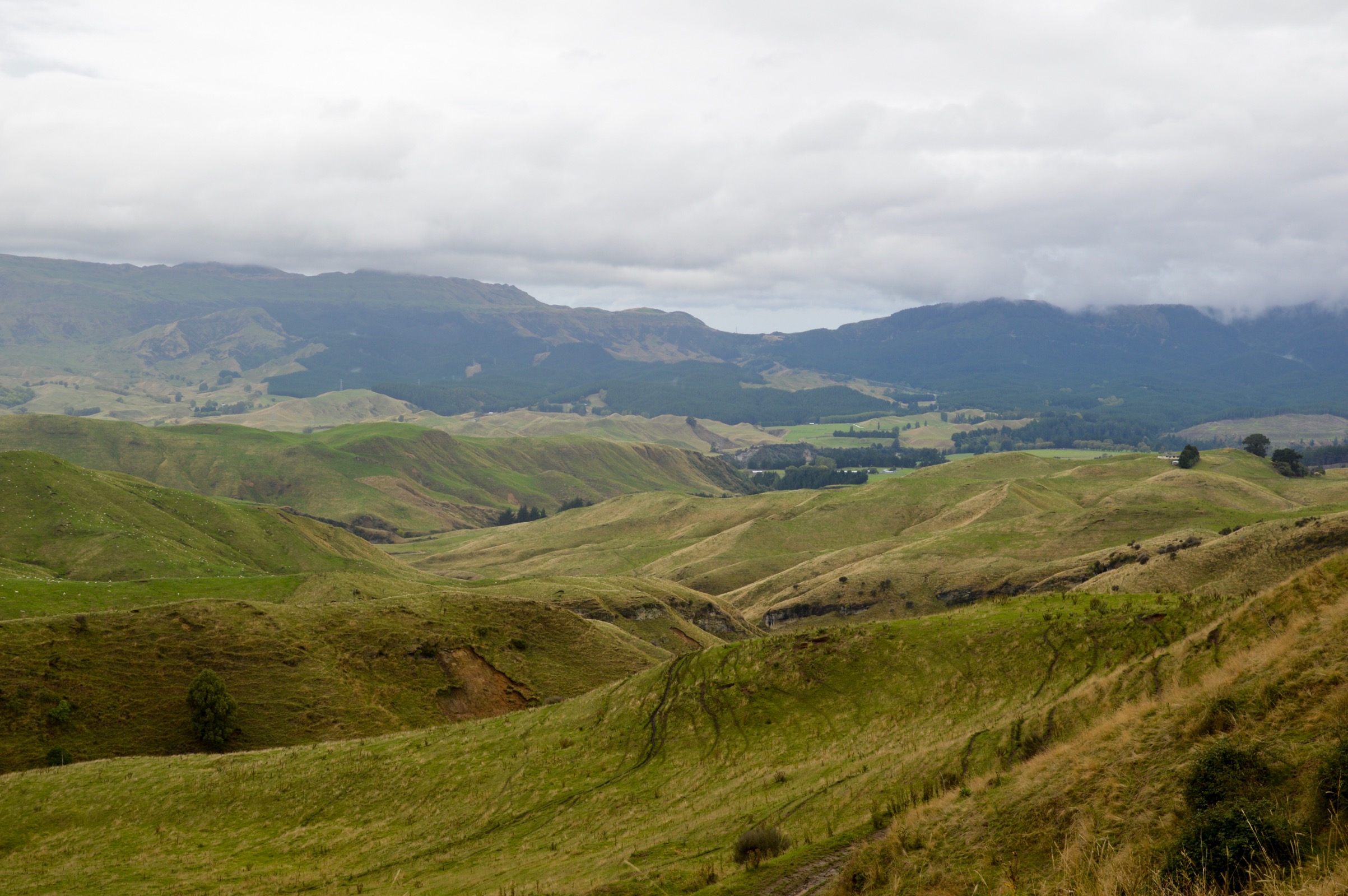 The drive to the area from Taupo was also really great. It was two hours to get to popular Napier through lovely rolling green hills, pine tree farms, and clouds. And Taradale was about twenty minutes from there.
Martinborough (Day 9)

We stopped in Martinborough for one night to break up the long (and again beautiful) drive to Wellington.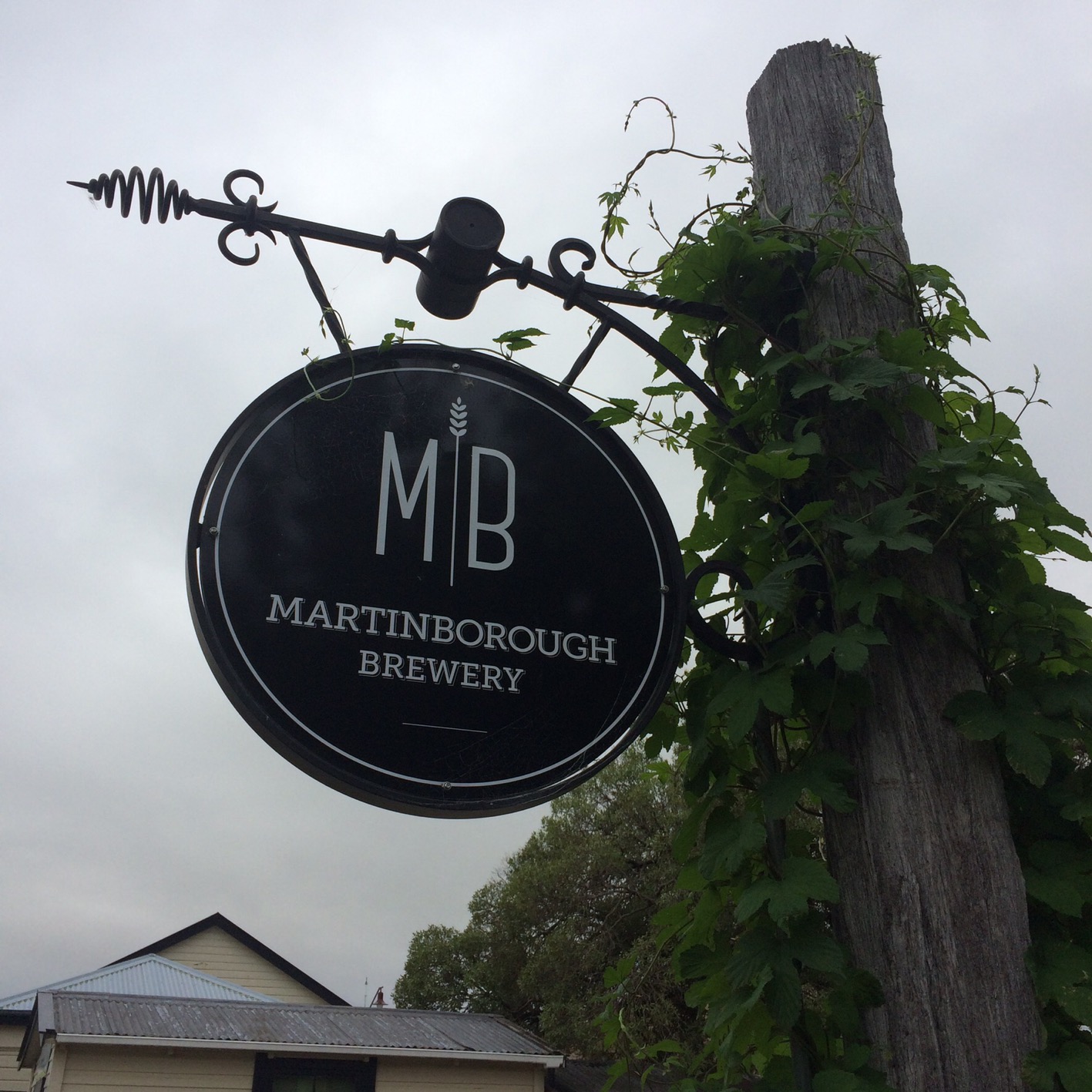 There are plenty of stops along the way including Tui Brewery and Pukaha Mount Bruce National Wildlife Centre where you can see many native New Zealand birds including kiwis. We had a great day, but messed up our timing a bit and didn't have a chance to explore Martinborough's great wineries. We did, however, hit their brewery!
Wellington (Days 10-12)

No one warned us about the drive from Martinborough to Wellington (which we thought odd because people warned us about every other drive on this journey!). The drive only took about an hour and a half, but a large part of it was through twisty-turny roads in the mountains, and we were driving at rush hour with a whole bunch of logging trucks.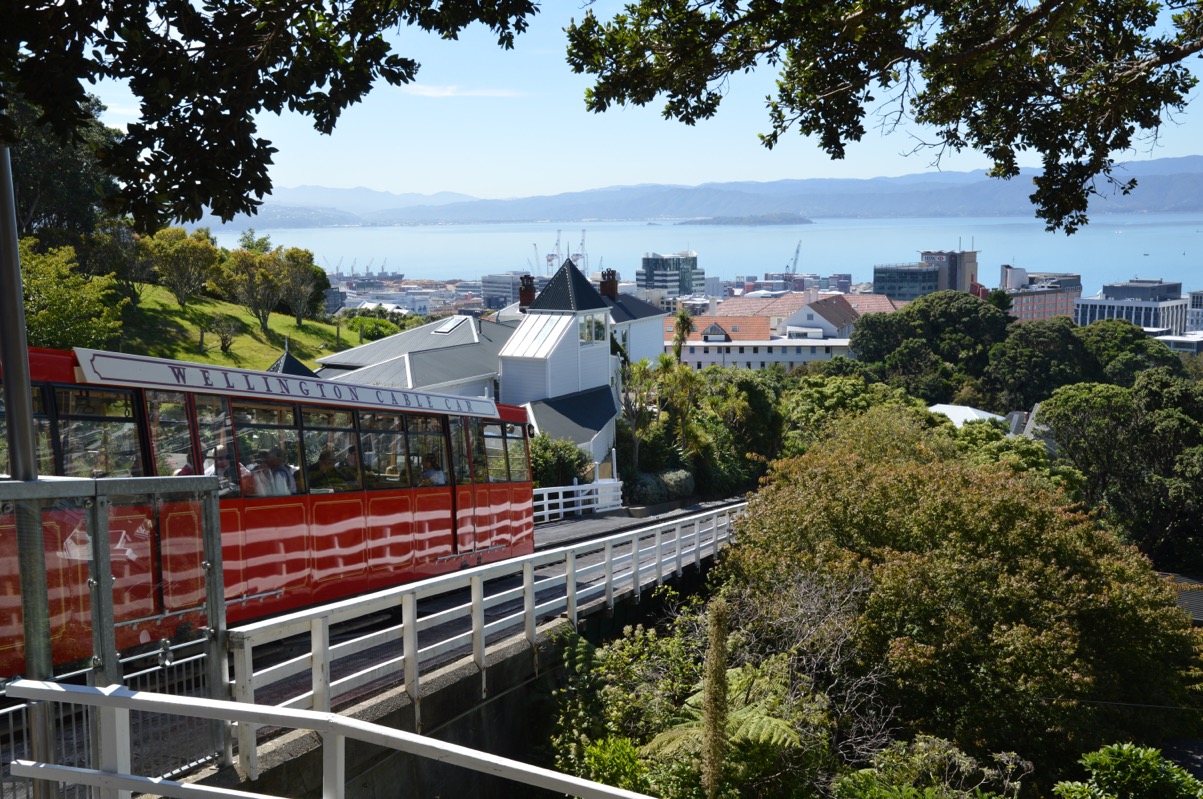 Wellington itself is a really cool city and we could have spent much more than the three nights we did.
New Zealand South Island itinerary
Oamaru (Day 13)

We flew from Wellington to Christchurch (a quick flight) on Jetstar. The views were as great as one would think.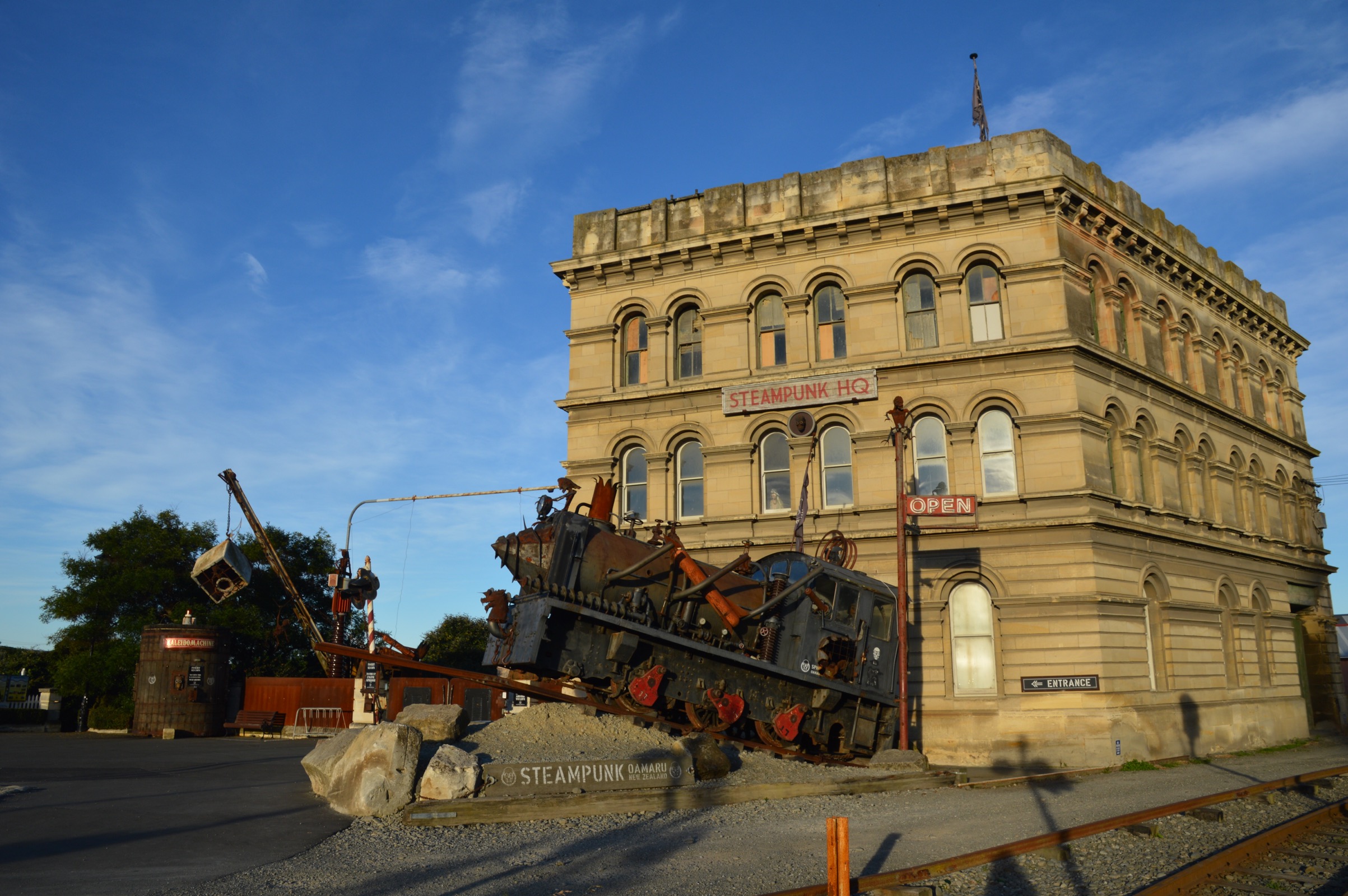 We picked up our car and drove approximately four hours south to Oamaru. The drive was the most boring yet, but we were prepared for it. And come on, how boring can driving in New Zealand really be! We stayed one night about a half hour south of the center, but would recommend staying in town since there's a bunch of things to see and do.
Otago Peninsula (Days 14-15)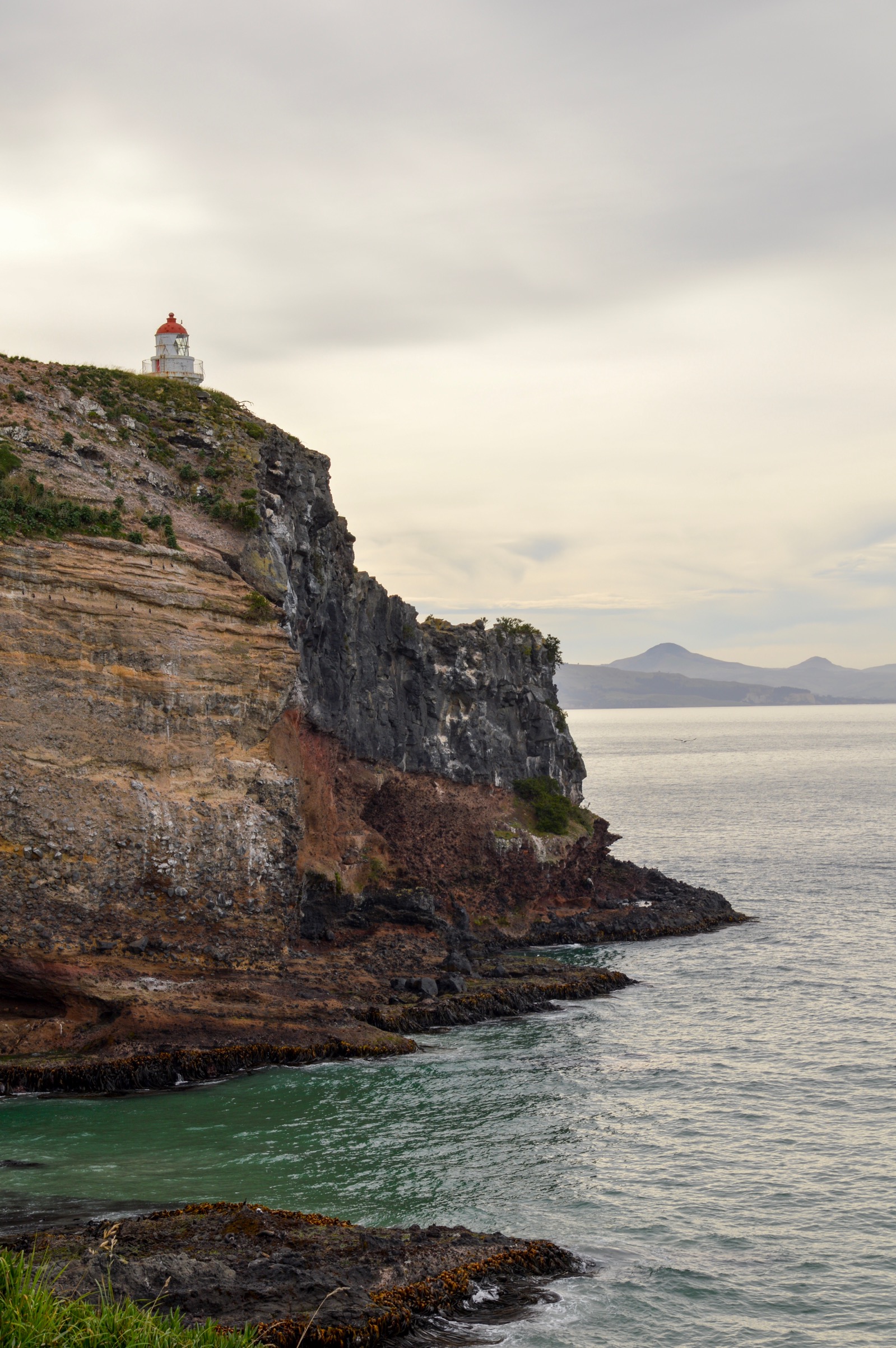 Friends had told us one of the highlights of their New Zealand trip was a stay on the Otago Peninsula. It's known for its diverse wildlife and we were excited to check it out.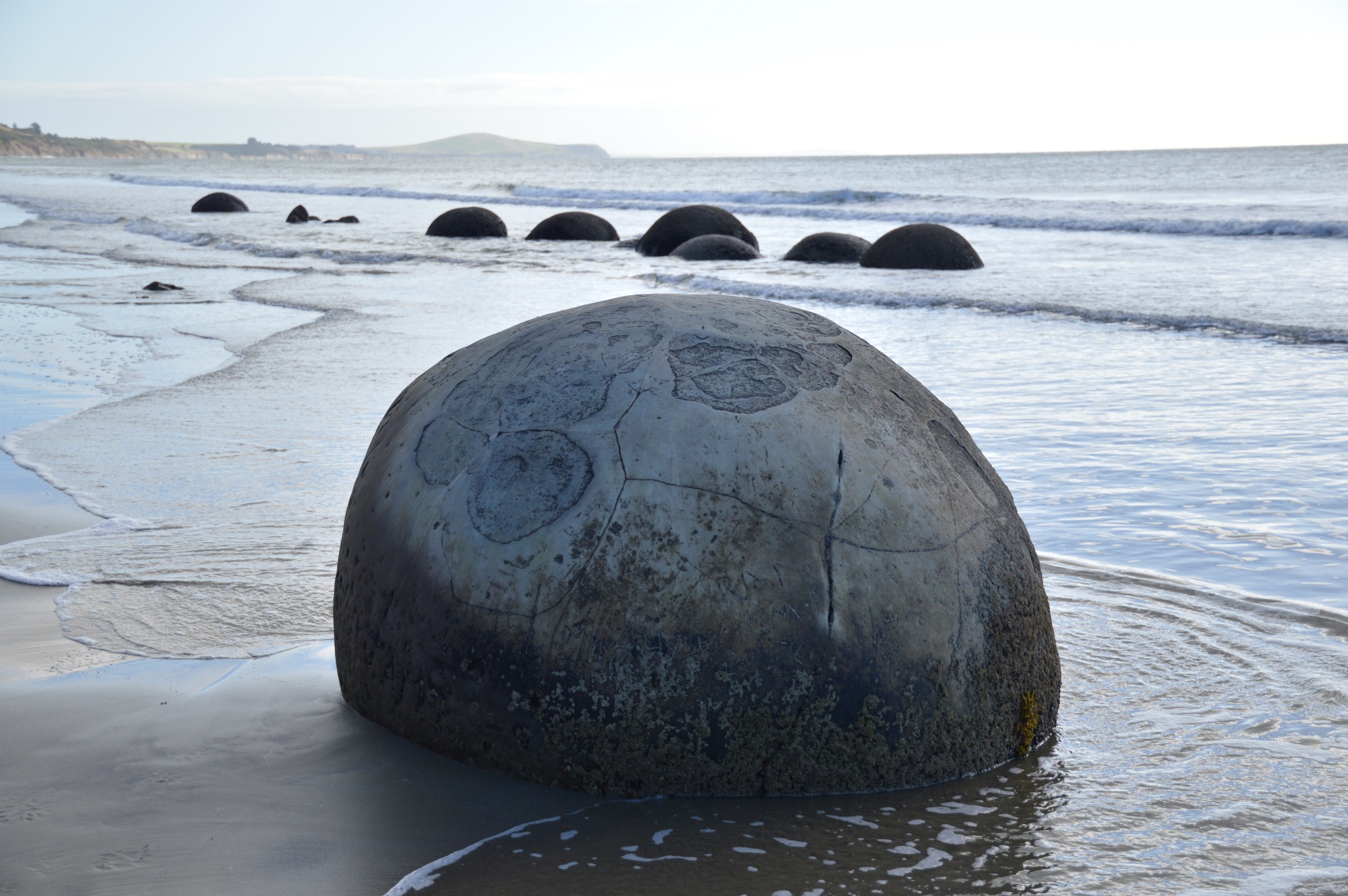 The drive to Dunedin from Oamaru took about an hour and a half. An awesome sight along the way are the Moeraki Boulders, large 60-million-year-old rock formations on a beach.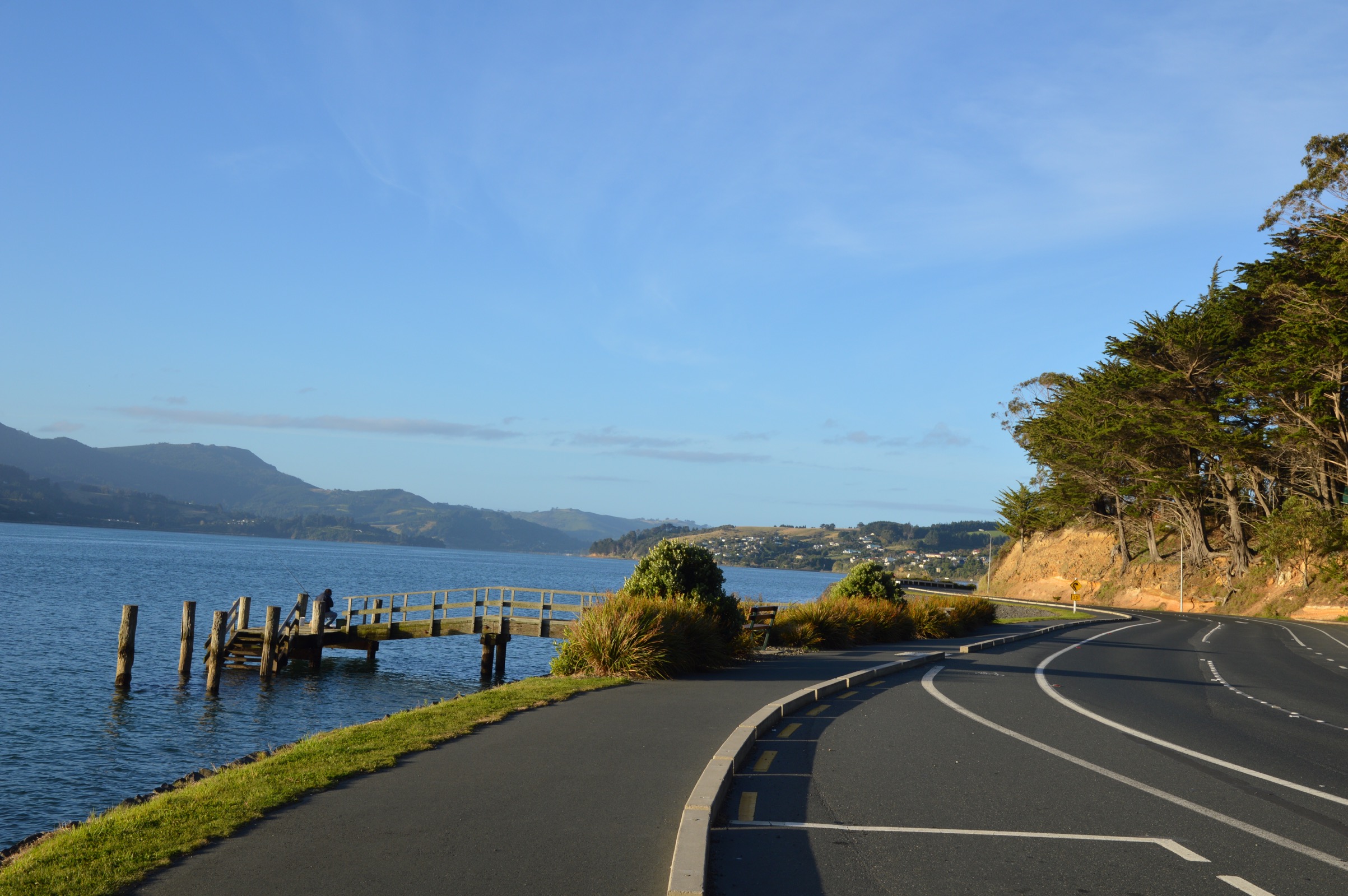 The drive to our B&B about halfway along the peninsula's infamous Portobello Road was about 30 minutes. We had been warned about this one – it's a super narrow, twisty-turny road with rock wall on one side and a drop to the water on the other.
Te Anau (Day 16; Days 18-19)

The drive from the Otago Peninsula to Te Anau was a long one and we didn't even take the longest Southern Scenic Route. Instead, we kept further inland, passing through the town of Gore.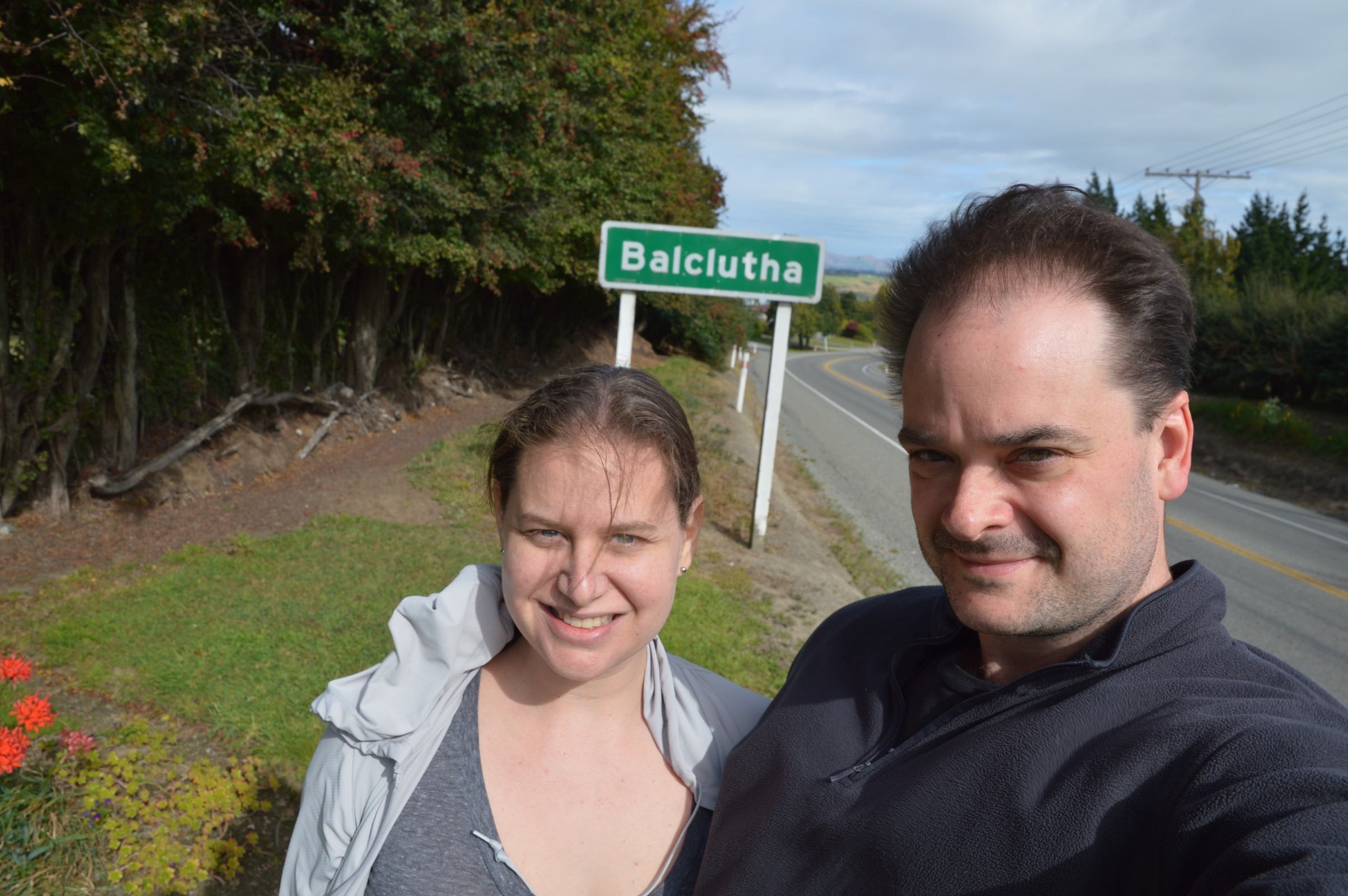 The drive was still quite scenic – and we passed through the most southern point we've ever been in the world (Balclutha at 46.2390° S)!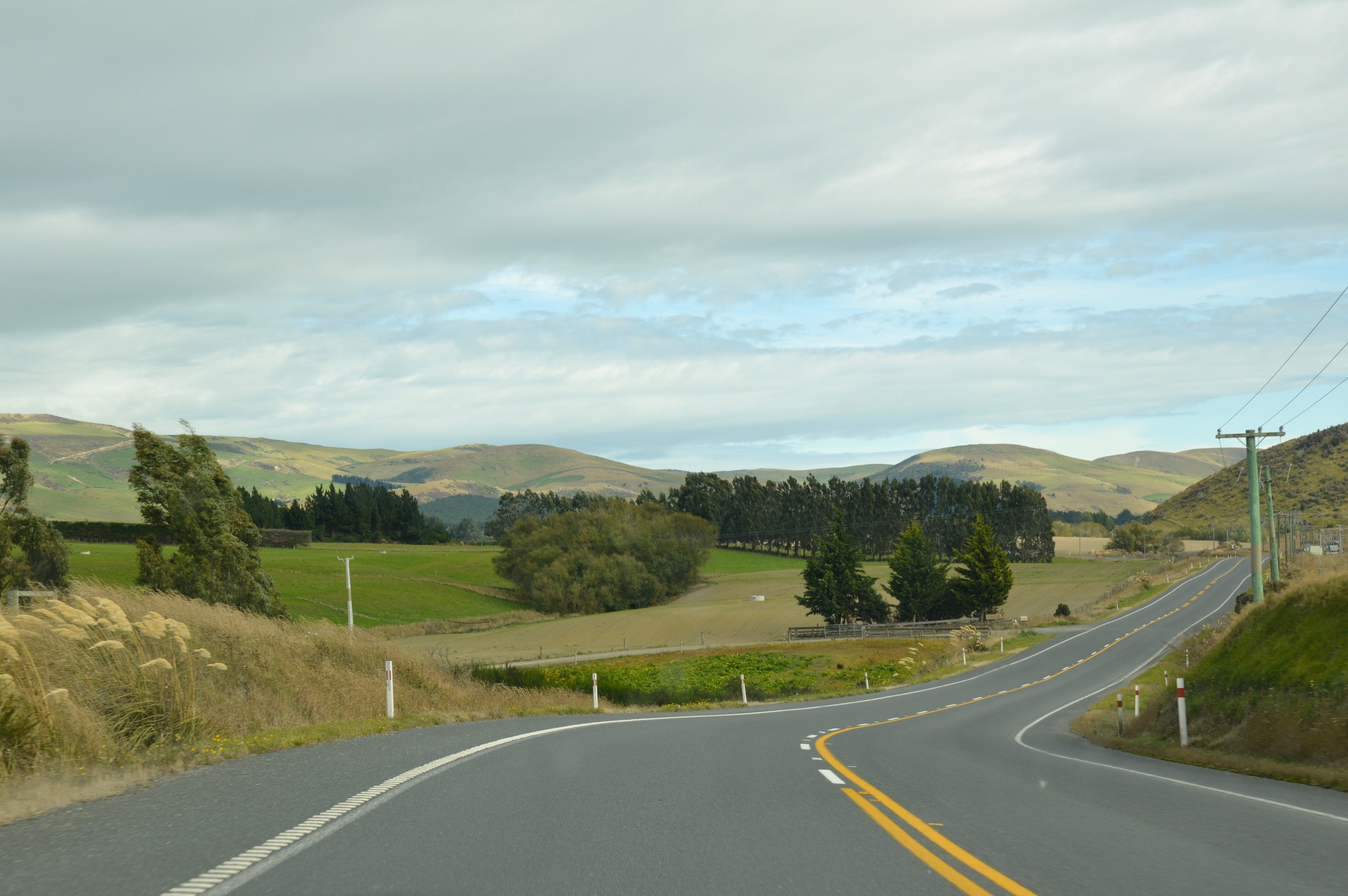 In all it took us about five hours. We stayed a total of three nights in Te Anau but it was split up by one night at Milford Sound. We spent one full day on the Doubtful Sound cruise.
Milford Sound (Day 17)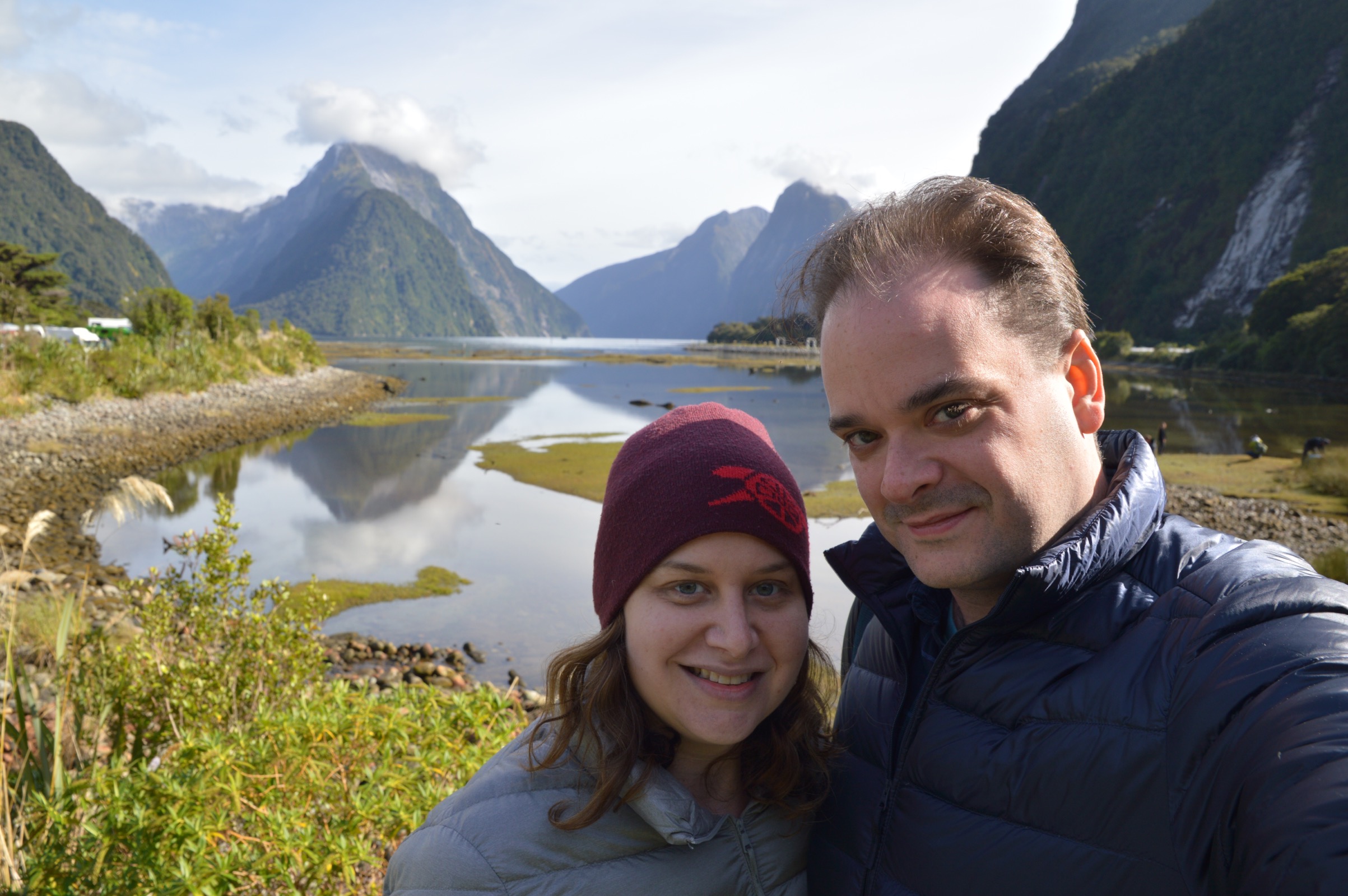 We (seriously) splurged on one night at the Milford Sound Lodge. This allowed us to take our time on our drives between Te Anau and Milford Sound and not feel rushed when we wanted to stop for a hike or pictures. The drive between the two is incredible but harrowing at points. You can do it in about two hours without stopping, but you wouldn't want to. We spent the most time on our drive there with three major stops for hiking and sightseeing. The next day, we woke up for an early-morning Milford Sound cruise.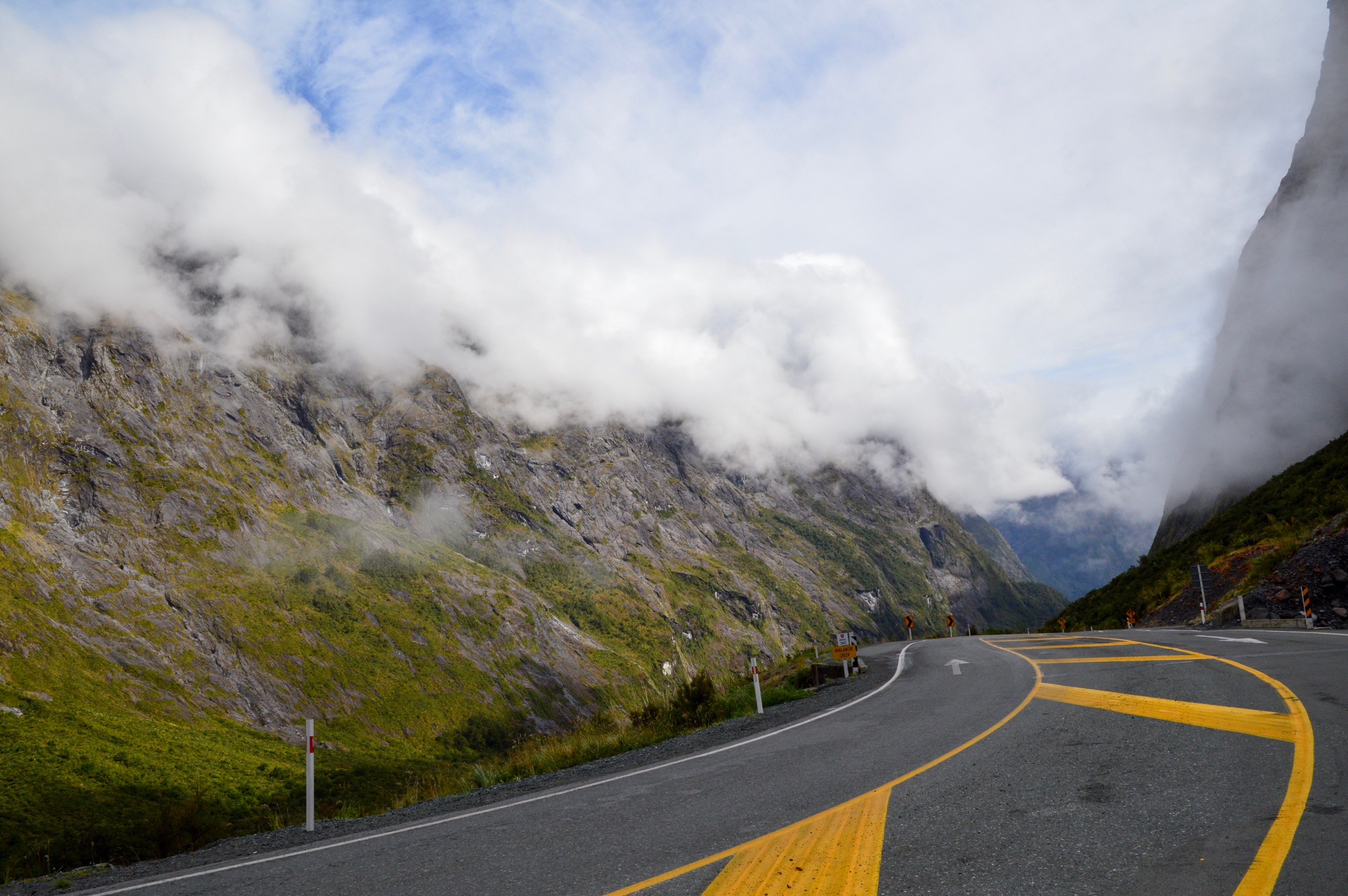 Arrowtown (Days 20-22)

Friends recommended that we stay in Arrowtown instead of Queenstown since it is more relaxed and we're not the "Adventure City" types. We were very happy with our three days there, which included several walks around the area. We also thoroughly enjoyed the three hour drive from Te Anau, even though it includes a portion called the Devil's Staircase.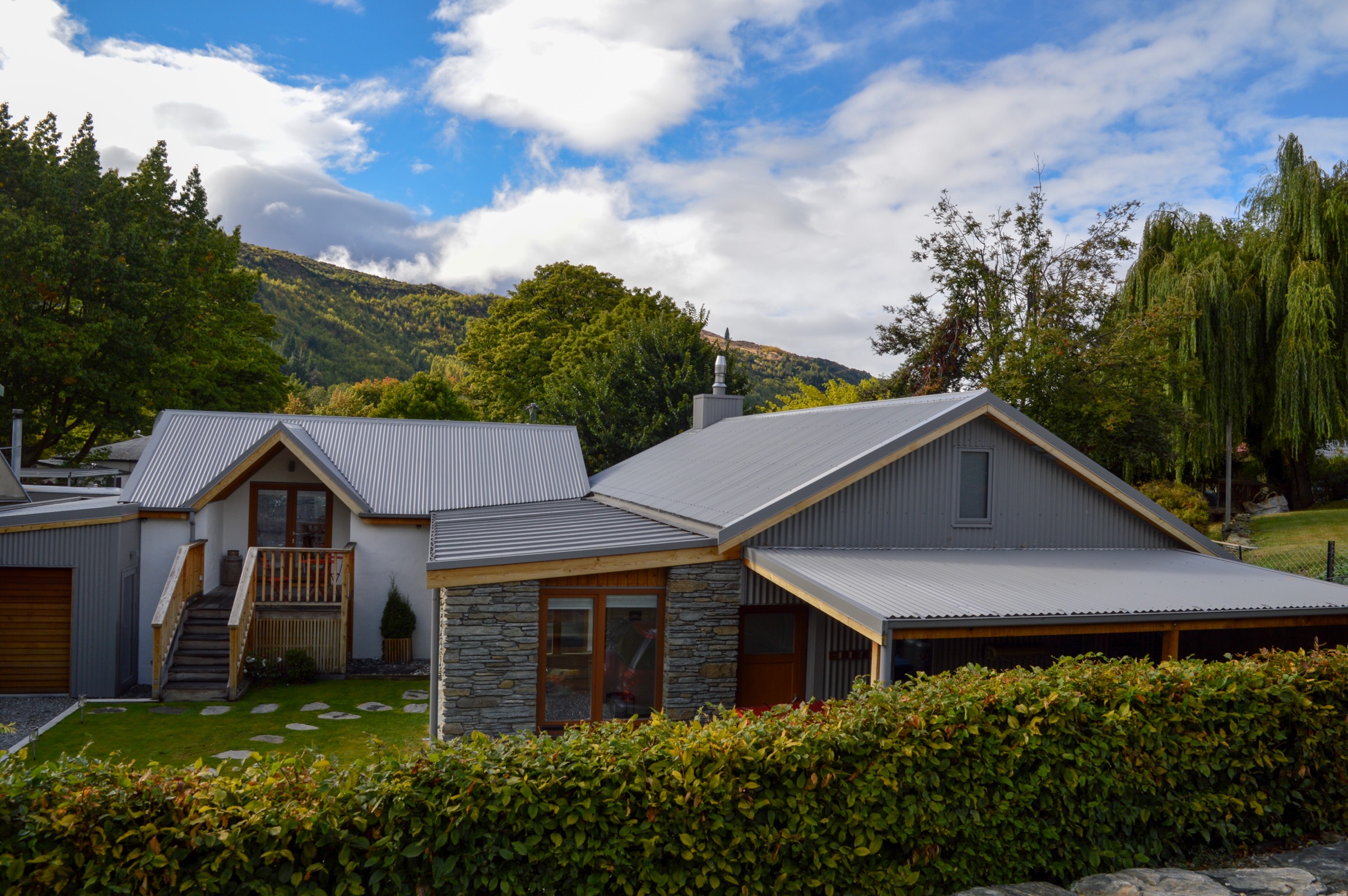 Twizel (Day 23)

We did a one-night stop in Twizel so we could wake up early and drive to Aoraki/Mount Cook National Park to do a hike (we didn't want to stay at Mount Cook Village). The drive from Arrowtown took about four hours, which included a long stop for lunch and a walk in Wanaka.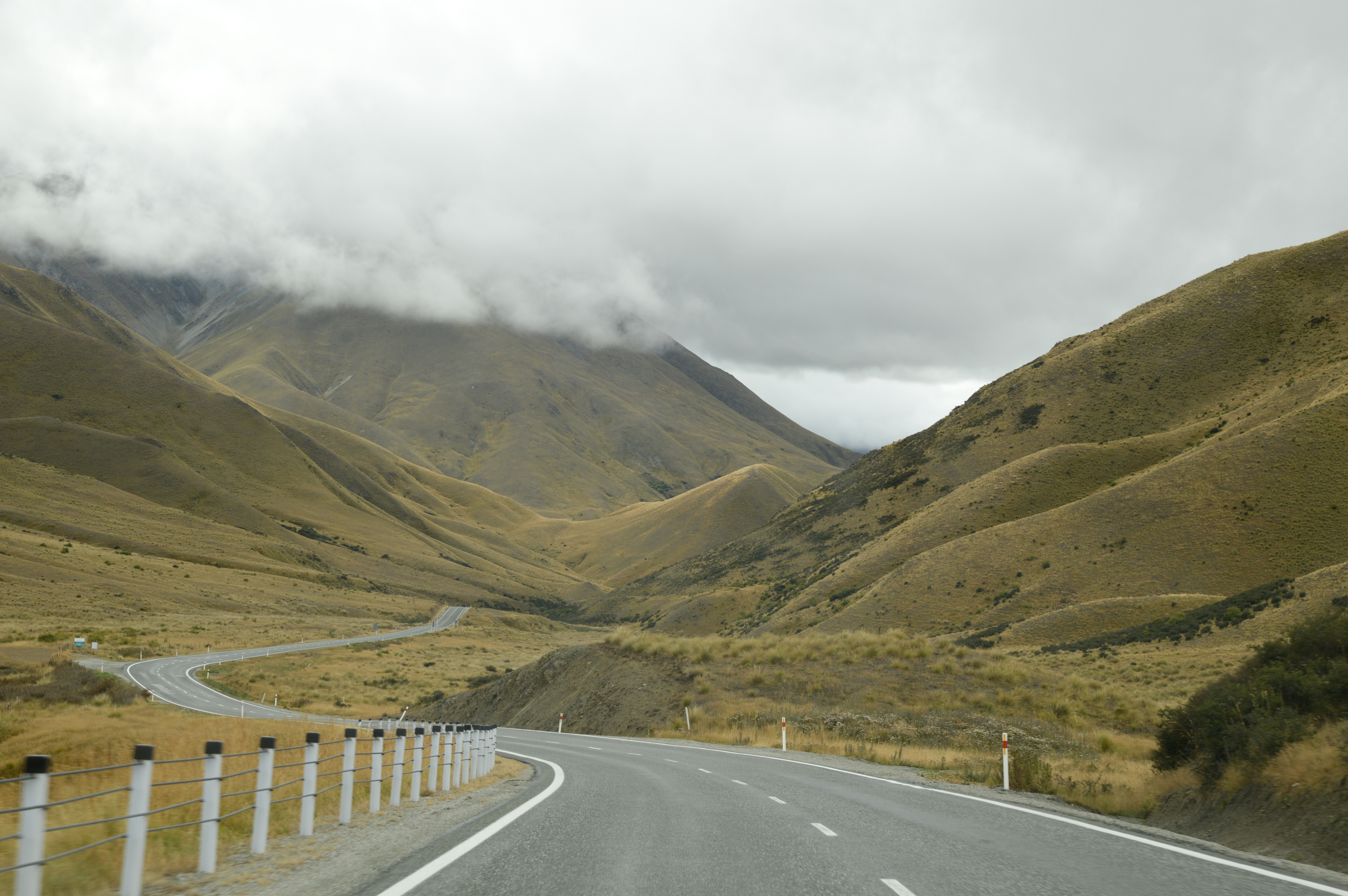 The drive from Wanaka to Twizel included an especially scenic part through yellowish green hills.
Lake Tekapo (Days 24-25)

Per the above, we drove from Twizel to Aoraki/Mount Cook National Park to Lake Tekapo (which involved retracing the drive along the side of Lake Pukaki). Including our hike, it took about five hours. Aoraki/Mount Cook National Park is unbelievably stunning, but it depends on the weather. In the morning, driving into the area, it was covered in a blanket of cloud. Driving out a couple hours later, the clouds had started to part to reveal that we were surrounded by gorgeous mountains.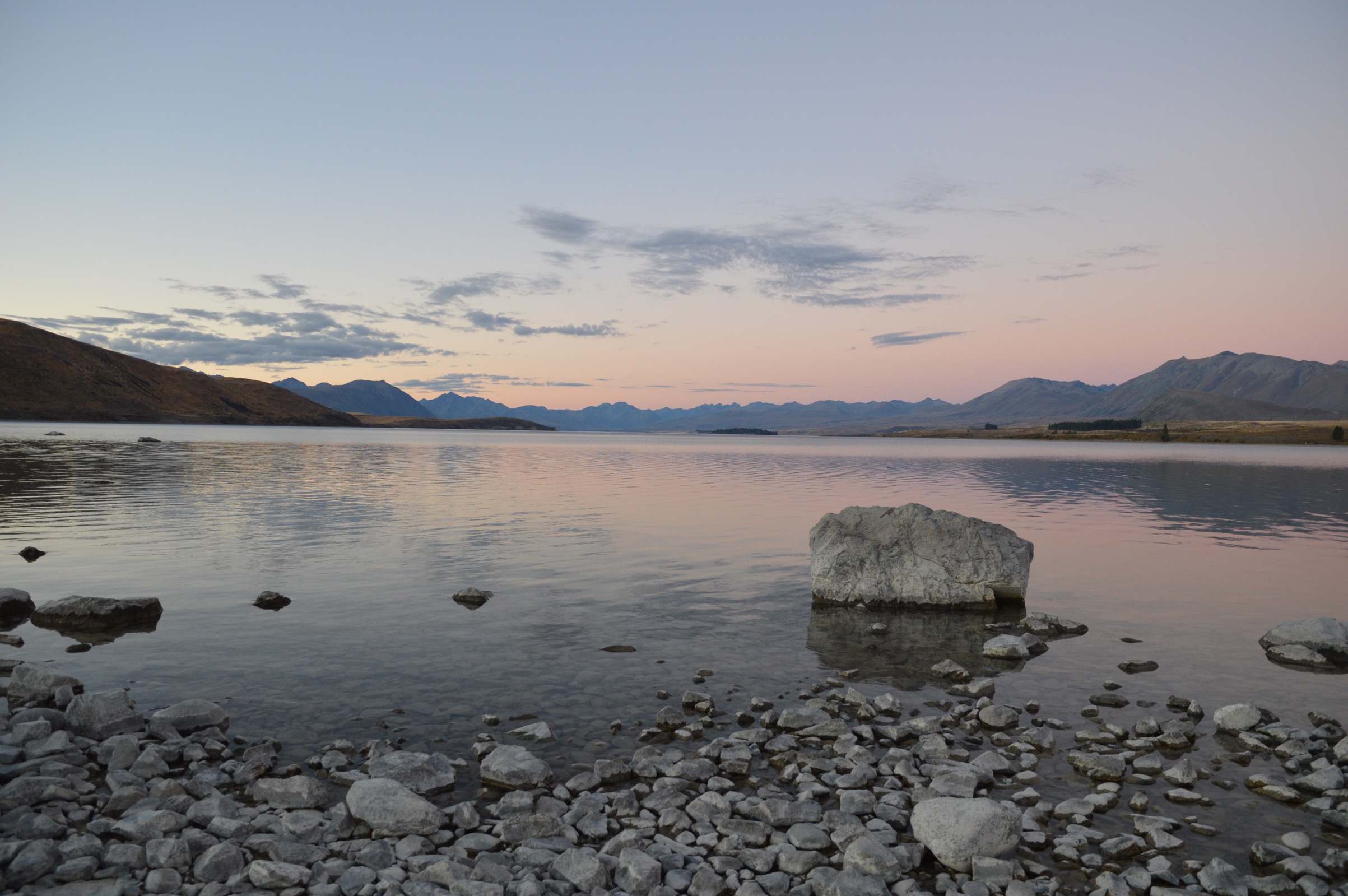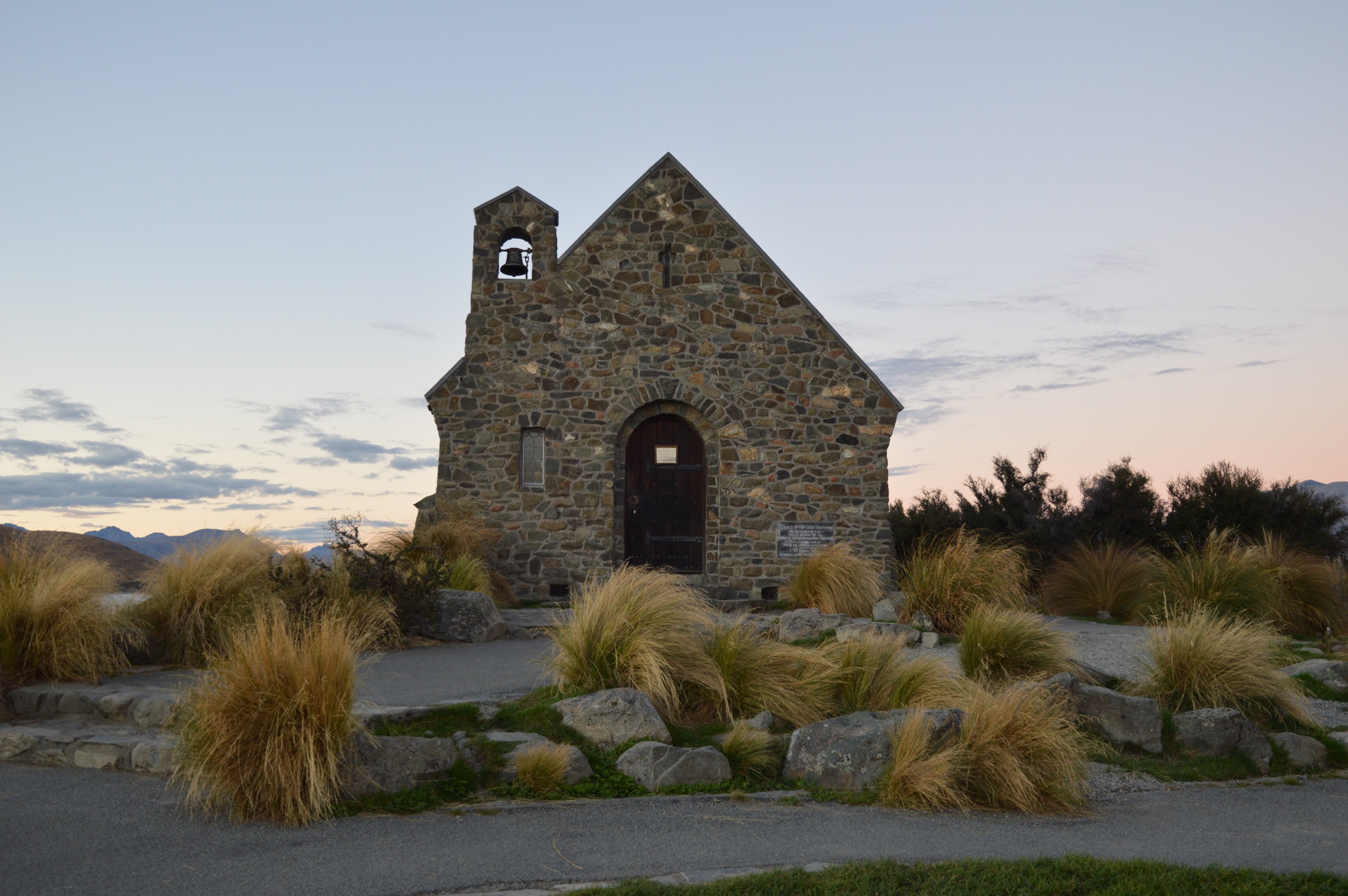 Lake Tekapo was one of our favorite places of the trip. We would recommend booking accommodations there well in advance because it's extremely popular (for good reason… it's stunning as well).
Christchurch (Days 26-27)

Our final stop was back in Christchurch. We took the more scenic route from Lake Tekapo, which took about four hours including a quick stop at the Rakaia Gorge.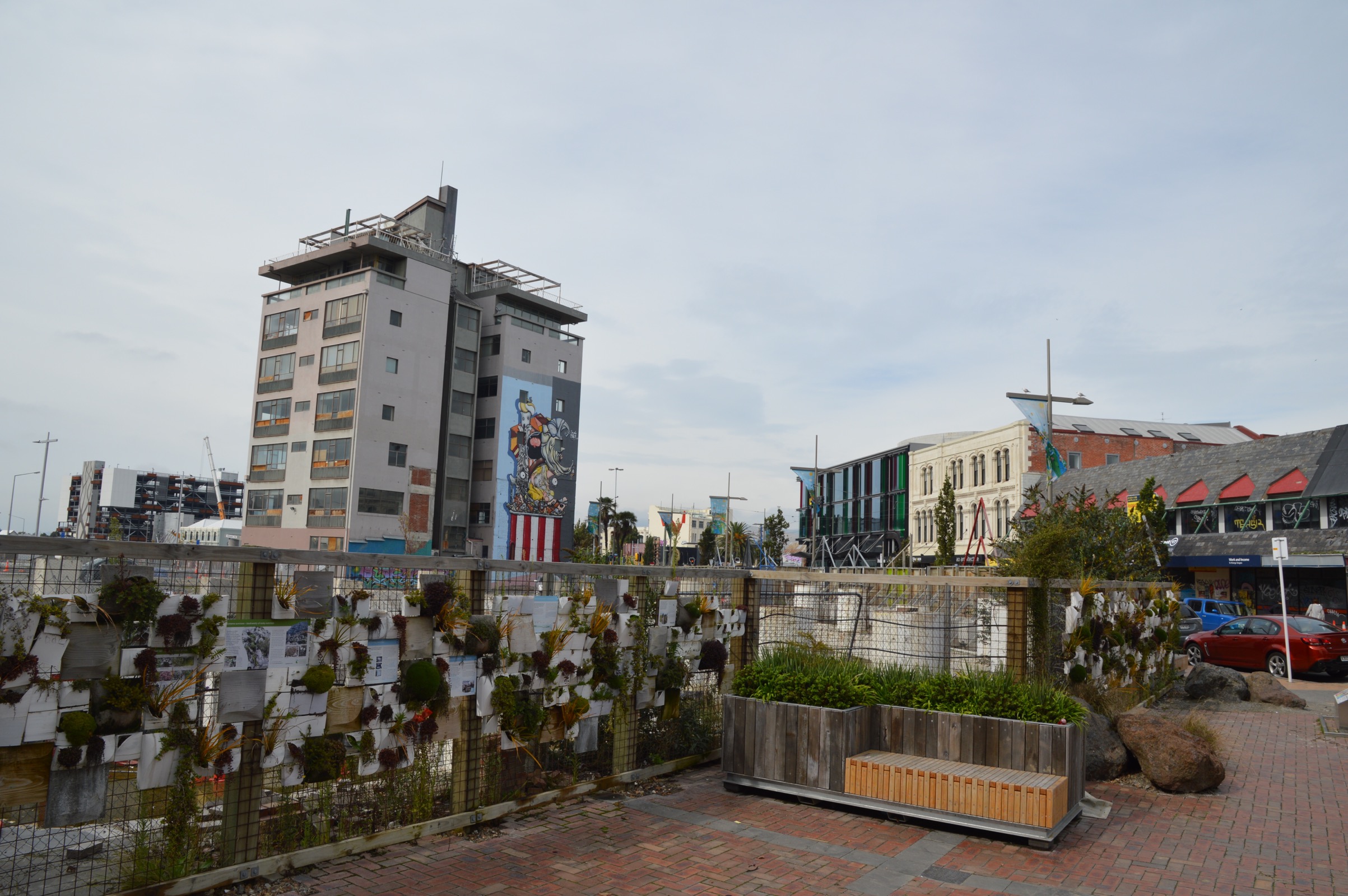 Christchurch is undergoing major construction as they are rebuilding everything destroyed by the 2011 earthquake, which was pretty much everything in the city center. We enjoyed our time there, but could have kept it to one night instead of two.
New Zealand road trip tips
Add quite a bit of time to whatever Google Maps says a drive will take to account for: photo stops, road work requiring one to thread the car through hundreds of traffic cones, twisty-turny roads up mountains or along water, slow tourists not used to driving on the left, and being a slow tourist yourself!
Drive carefully and let faster cars (typically locals) pass.
Stop for gas when you see it – there aren't a lot of gas stations, especially on the South Island – and we even ran into one that took neither foreign credit cards or cash.
When you leave your car in a carpark of a tourist attraction, bring all of your valuables and try not to let your belongings show in the car – they are frequently broken into. We didn't have any problems, but heard many horror stories.
New Zealand was a budget-buster for us, from the rental car and gas, to the sights and attractions, to more expensive accommodations and food overall. But it was worth every penny… and probably more. We had the most incredible time and will never forget it.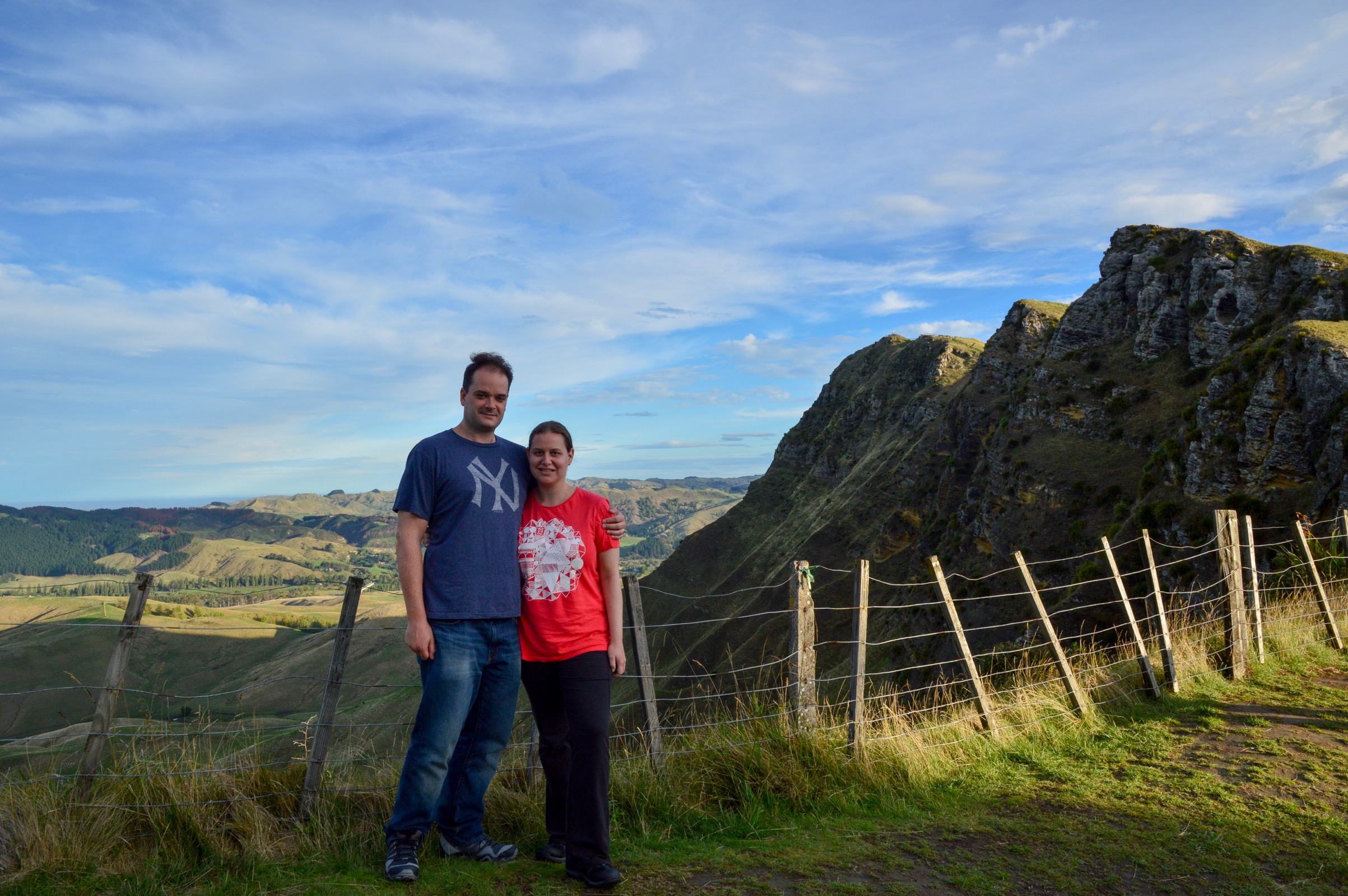 Pin it!