Last Updated on 8th January 2019 by Sarah and Justin
We know, we know – we drink a lot of beer when we travel. So is Beer in Brno really that unique to warrant being the name of a city report? We think so!
First, let's level set. Pilsner, Pilsner Urquell, was born in a town called Plzeň (or Pilsen in English), which is located in what is now the Czech Republic. As such, most beer drunk in the country is light, crisp, delicious pilsner. Also, things in the Czech Republic seem super cheap to travelers coming from the US. And beer is one of the cheapest things you can find. In Brno, we found the average price for a half liter in a pub to be ~30 CZK (today, that's $1.22). There are more pubs in Brno than anywhere we've seen in a long while. Like, one every other storefront. And of course, being in the Czech Republic, the beer they're serving is REALLY GOOD. It being summer, not only were all the pubs full, but the streets themselves were full of people sitting and standing outside these pubs drinking these refreshing, delicious beers. There's a particularly popular area right around Kostel sv. Jakuba (St. James' Church) where people liked to hang out outside the bars and cafes sitting on curbs drinking their mugs of beer. There are popular breweries in Brno including Starobrno (which we didn't make it to) and Pegas (which we did).
The final bit of restraint left us when we realized that Pivní Fest was taking place the weekend we were in Brno. That's right – Beer Fest. And, wouldn't you know it, it was located right around the corner from our hotel. Did we go? Yes. Did we try many new Czech beers that we hadn't had before? Yes. Could we have tried more? Obviously. We were also treated to a concert by a band everyone at Pivní Fest REALLY enjoyed, Kabát Revival.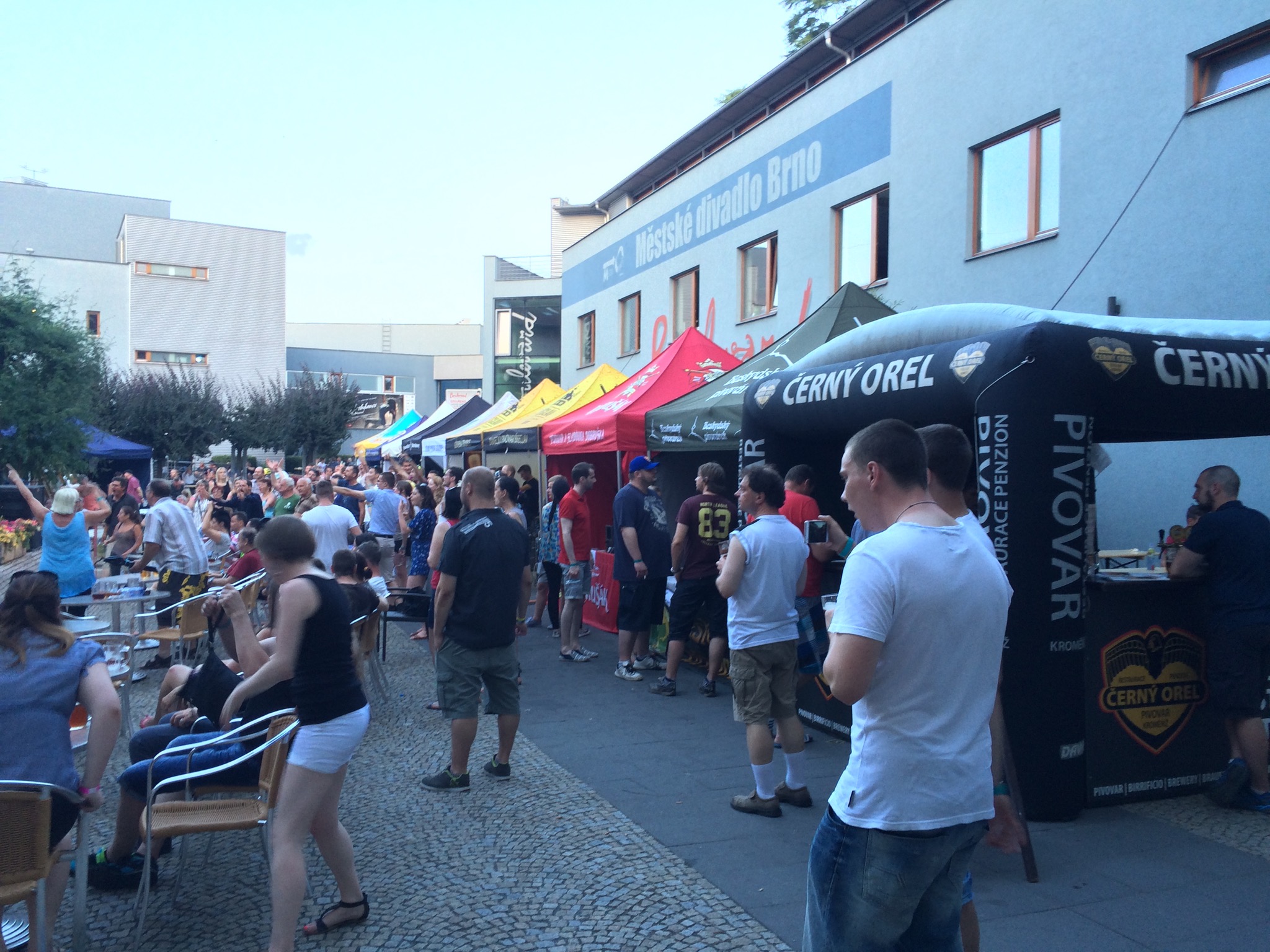 What else did we do in Brno? It was 90+ degrees almost every day we were there, so we did do a lot of relaxing in our luckily air conditioned hotel room (thank you, Hotel Europa). We walked around the old town which was quite nice.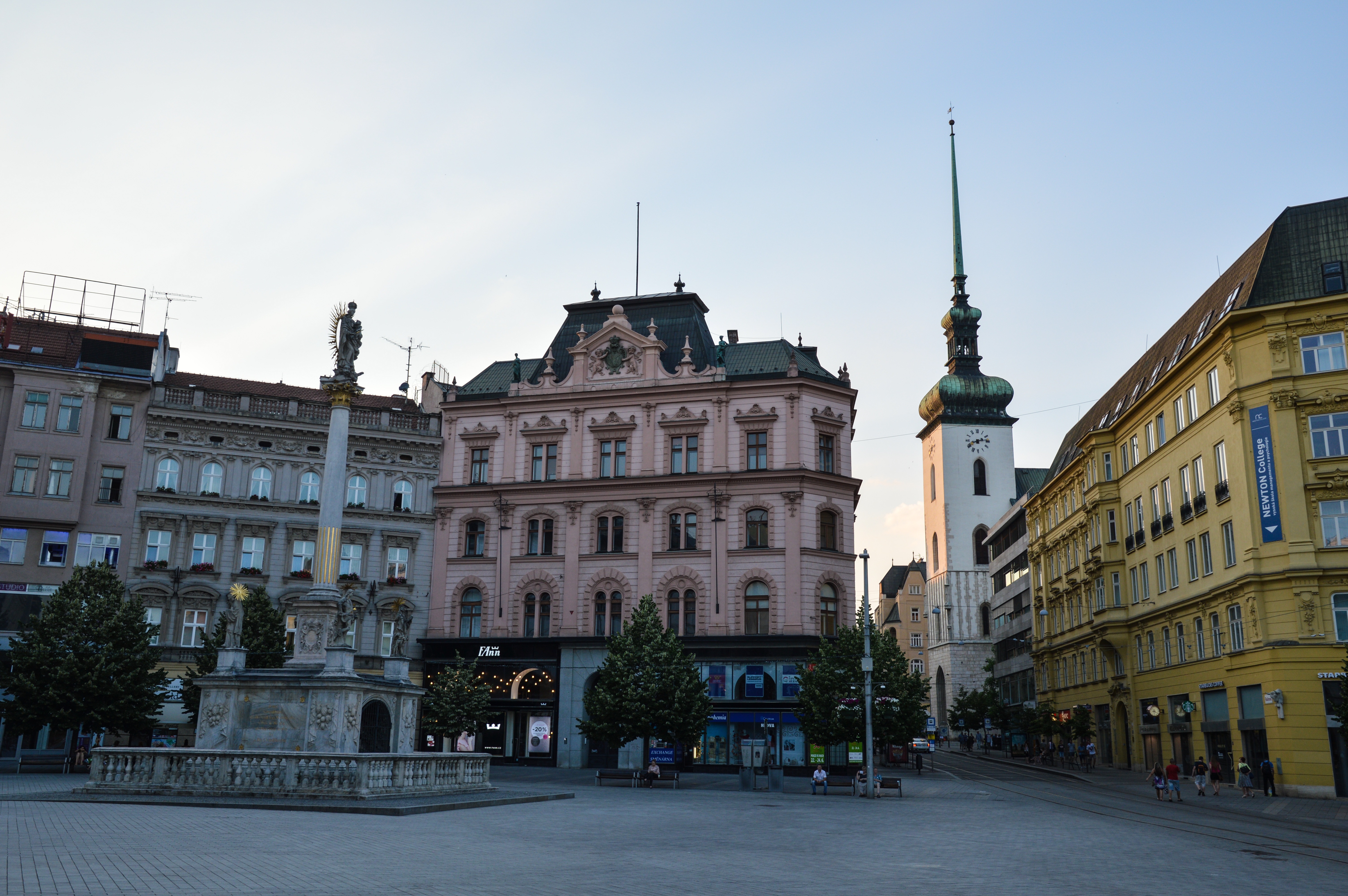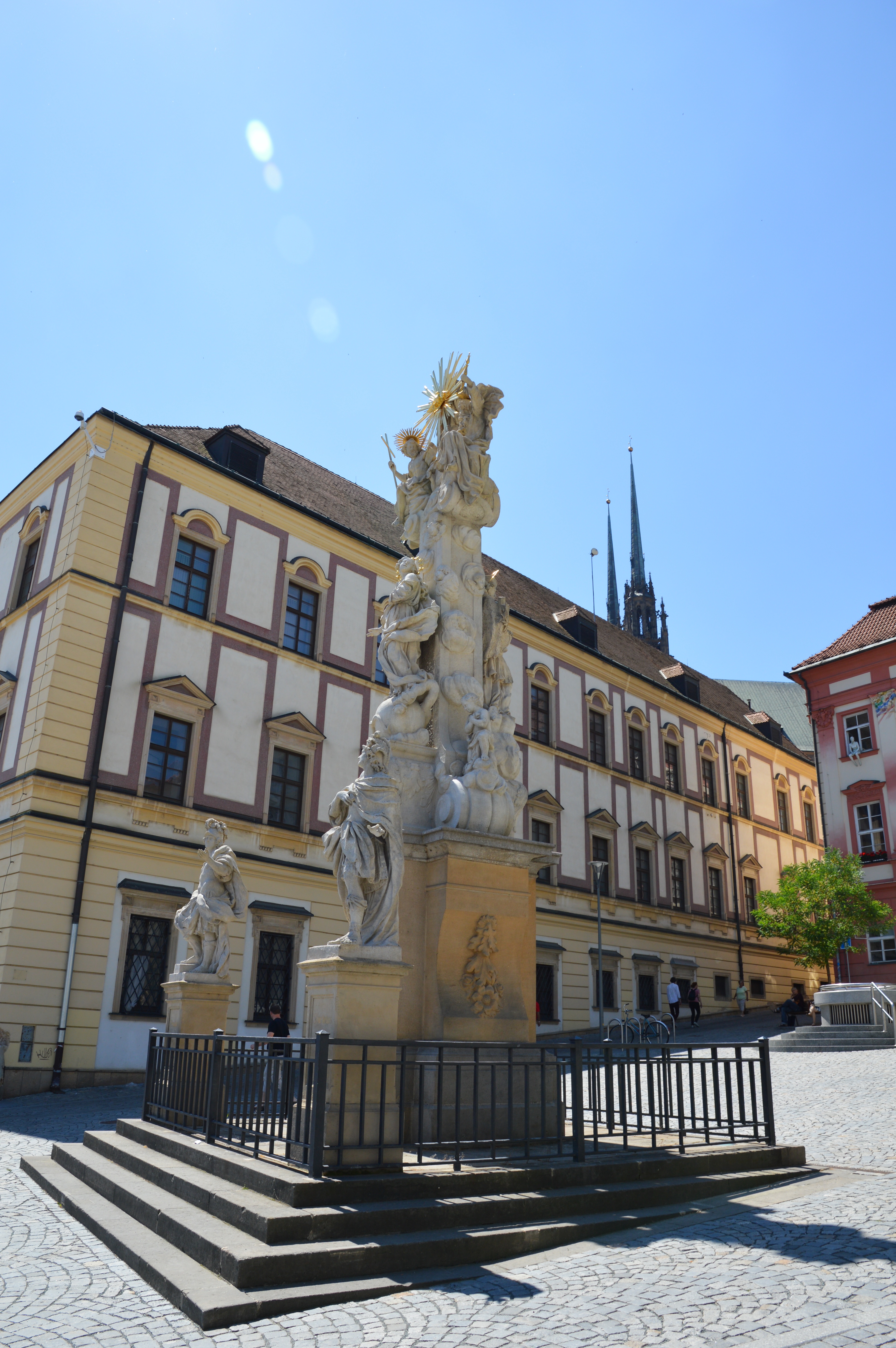 We explored Petrov (the Cathedral of St. Peter and Paul) as well as the lovely Park Denisovy Sady.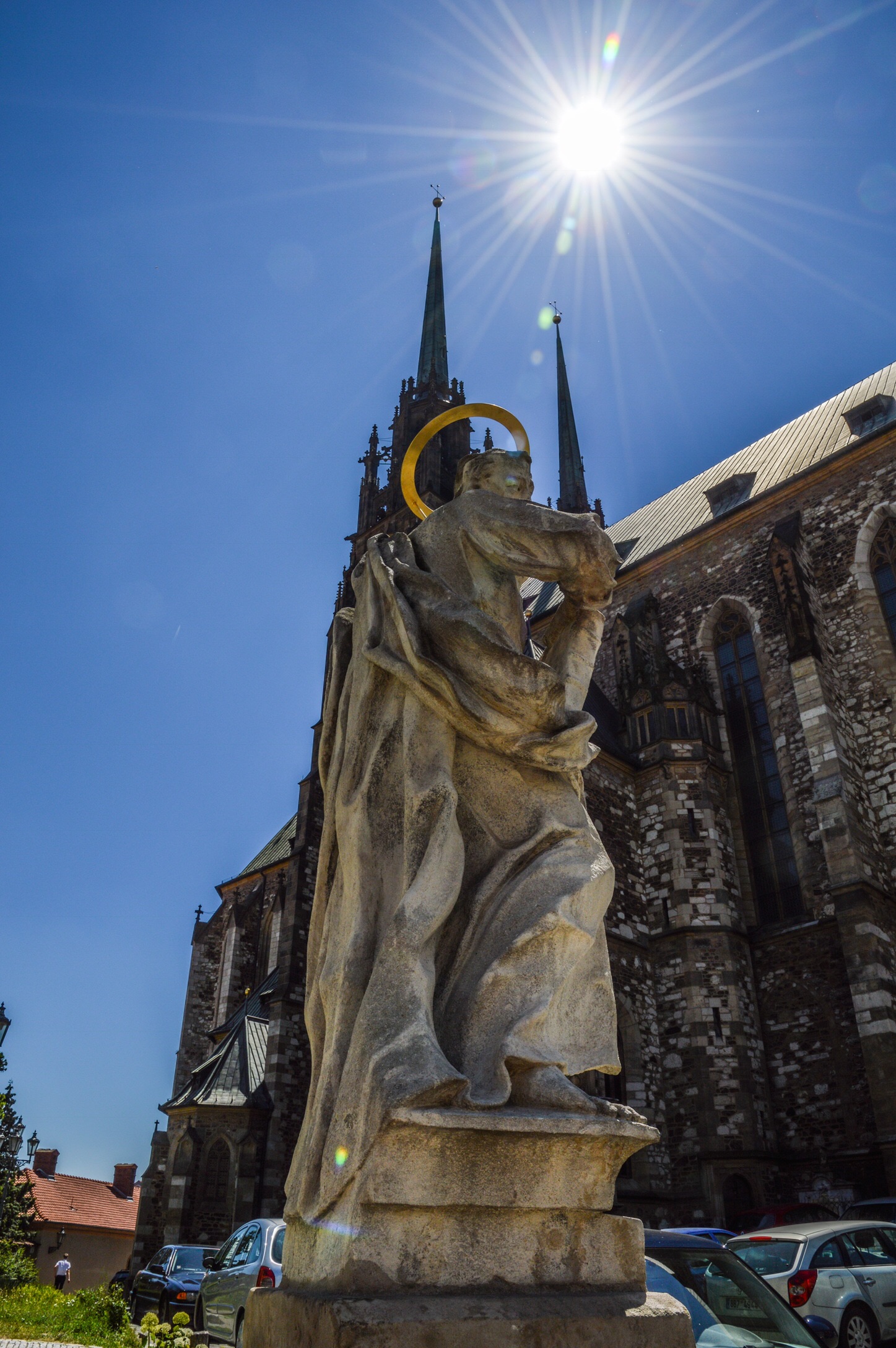 Our hotel was located right next to another really great park – Park Lužánky – which seemed like it was a park for everyone having running/walking paths, playgrounds, statues, creeks, tennis courts, and (of course) small pubs.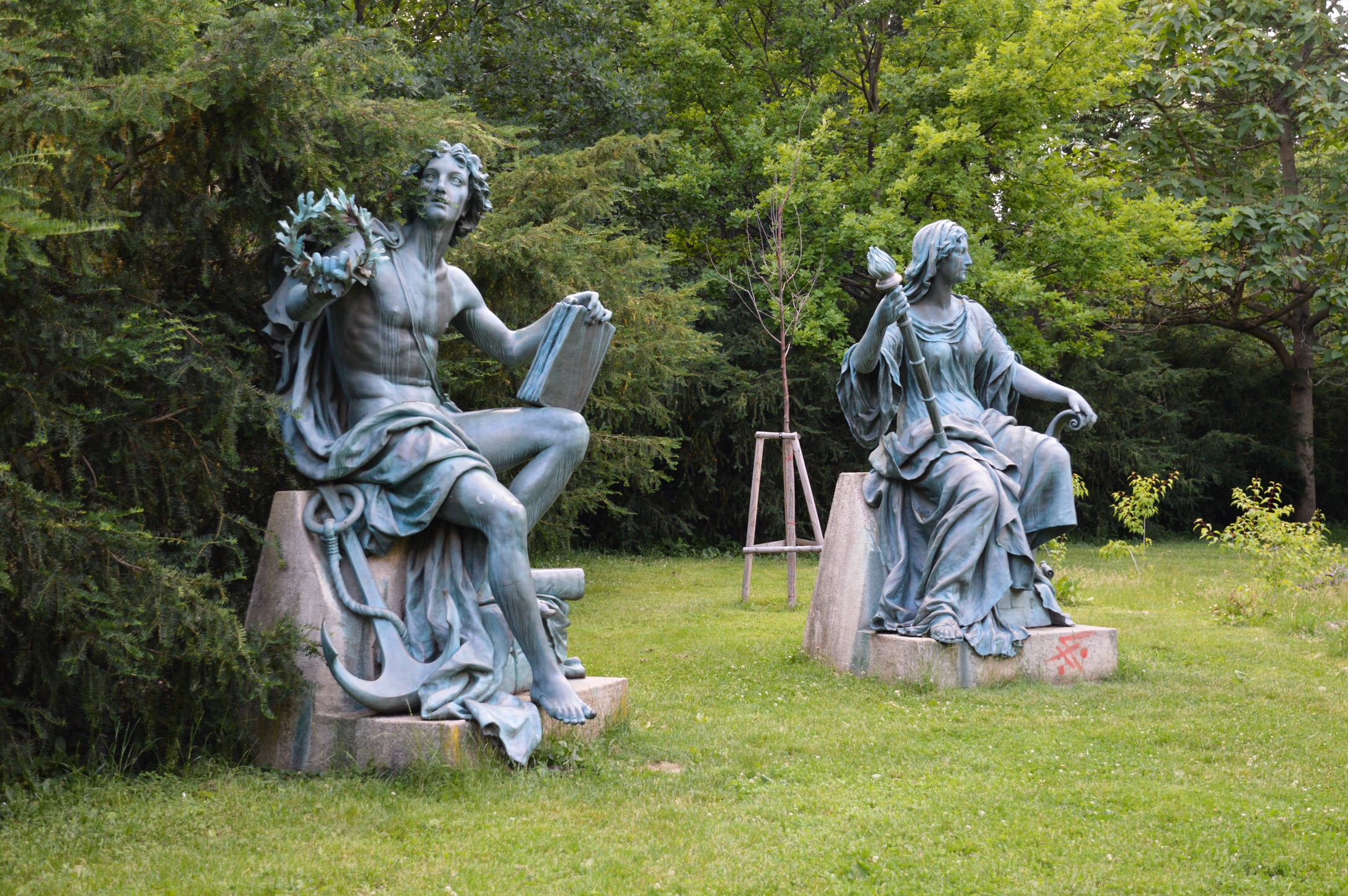 We also went to the Ossuary which is located right near Kostel sv. Jakuba, which was an underground grave site. It was small but quite cool (both figuratively and literally – it was a nice quick escape from the heat!).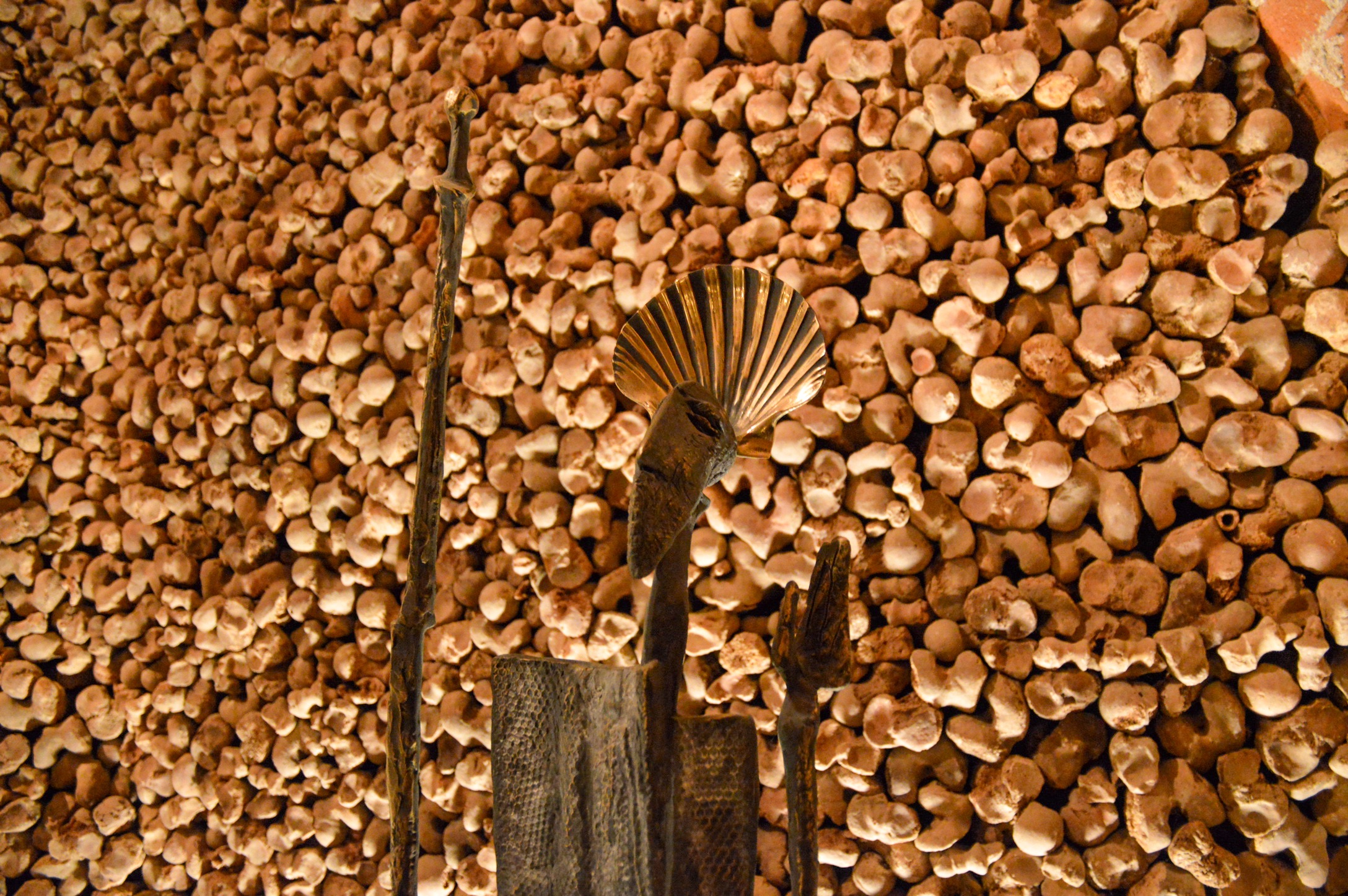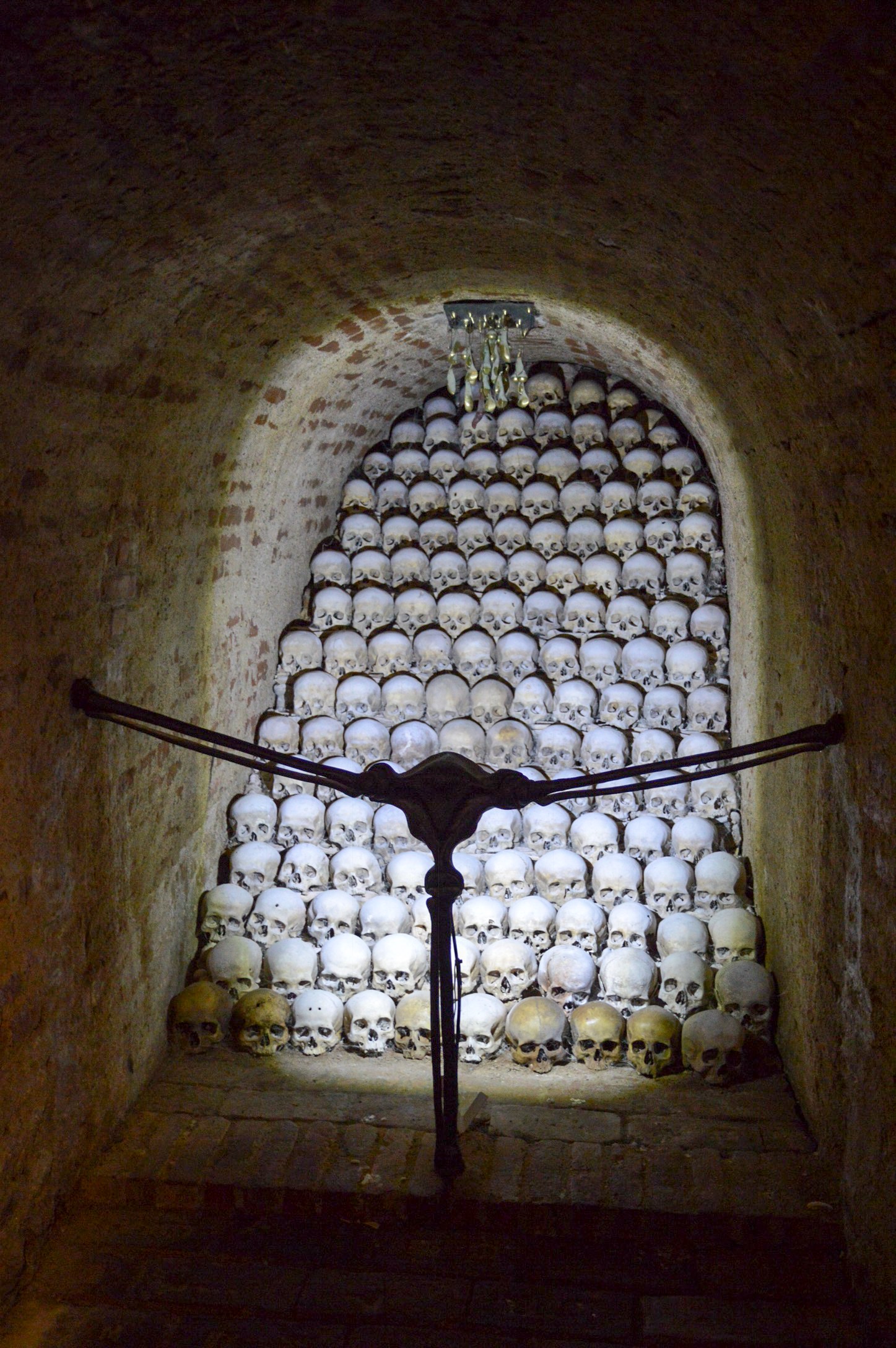 We did not go to probably the most popular tourist attraction, Hrad Špilberk (Špilberk Castle) because it was up a pretty big hill and it was just so hot.
One of our favorite things was a water/light show we watched at the fountain in (another) small park between our hotel and the center. The water was lit up to form various shapes and animals and even city sites. Very relaxing.
Eats and Drinks:
Our first night we went to U Karla, a local spot near our hotel. It was extremely cheap and very good. Our waiter didn't speak English but we got by with Justin's knowledge of a few Czech words and pretty good accent, as well as Google Translate. Tip: if if you don't have a data package (like we don't yet), remember to download the offline Google Translate files when you are on wifi.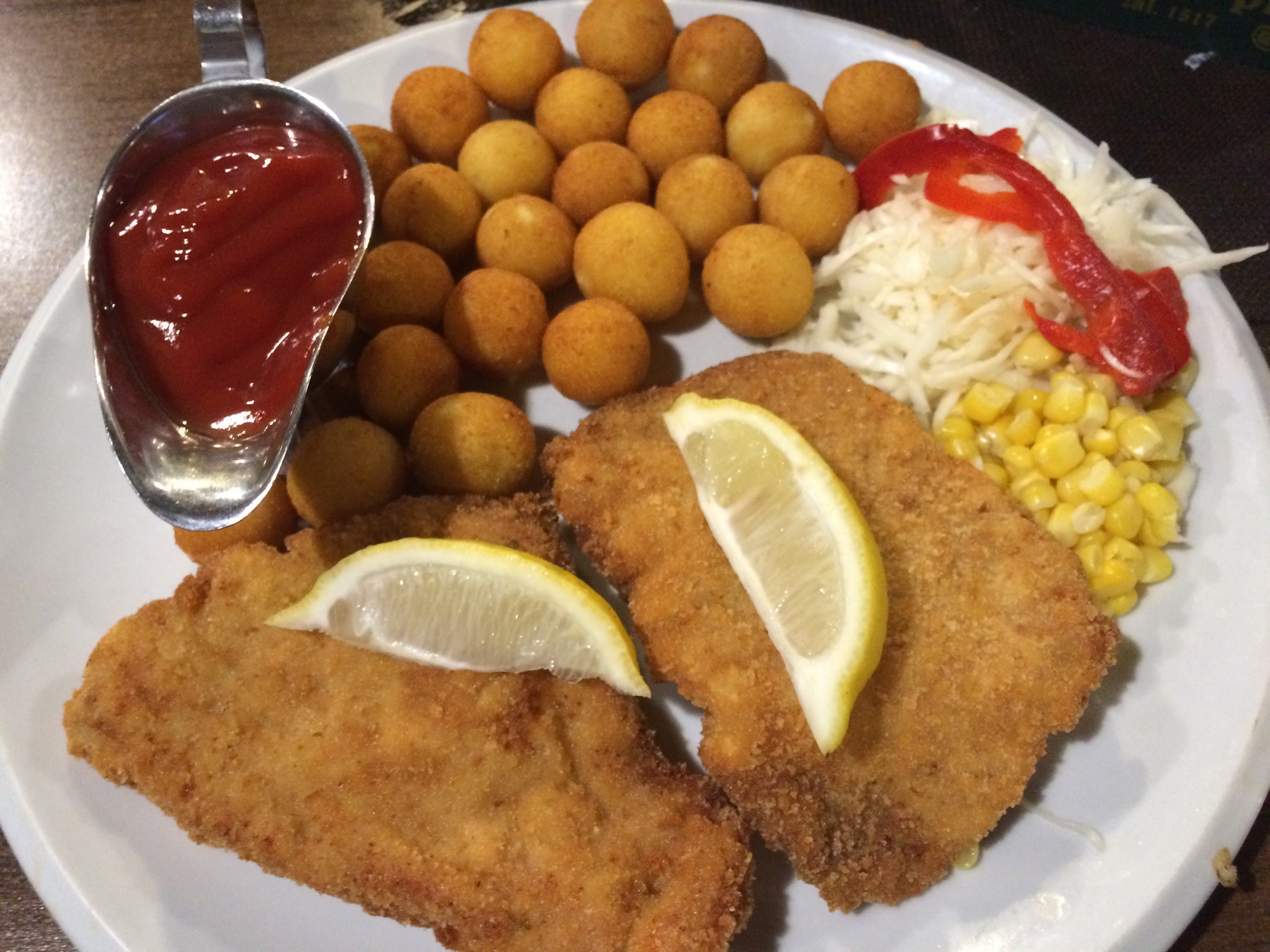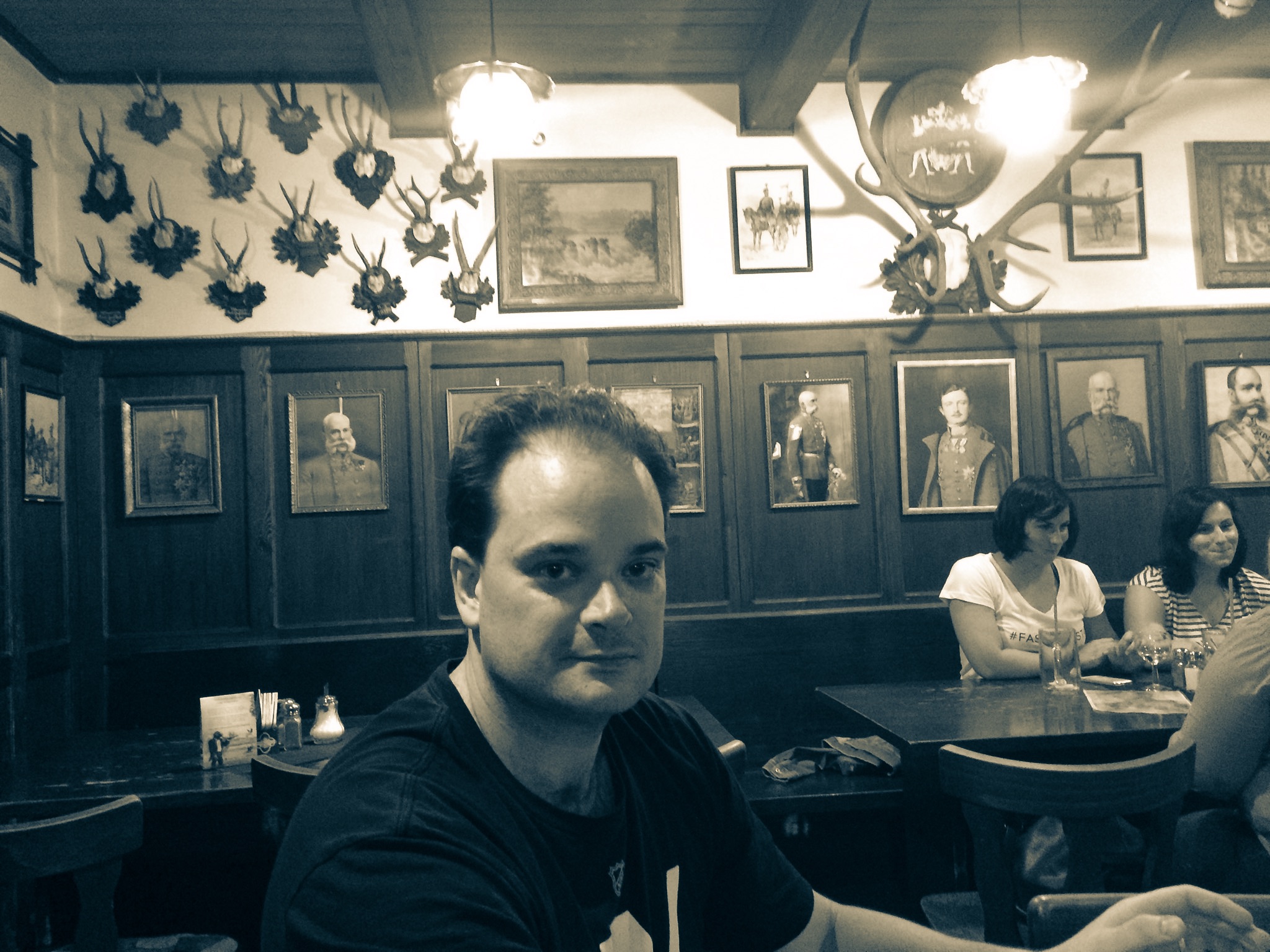 Pegas is a family-run brewery in Brno. We tried 2 of their beers – the original and the special gold – both of which were quite good. The food was tasty too (we had traditional soups, duck, and smoked meat). Although it is a bit pricier than other places in the city.
It's really hard to pick a favorite, because – seriously – most Czech beers are delicious. They are crisp, refreshing, and easily drinkable. Choose the house favorite – the cheapest one on the menu – and you can't go wrong. That said, they're not super distinguishable. So, we'll have to move to the "special" beers for some highlights. Sarah's favorites at Pivní Fest were Karolína Světlá (a coppery colored, buttery tasting beer made by Pivovar Bizon) and Višňový ležák (a cherry beer made by Beskydský pivovárek). The only dark beers we drank were also the cheapest at 25.5 CZK each. They were pretty good, but we must admit, the lighter ones were better.
Na zdraví Brno!