Last Updated on 8th January 2019 by Sarah and Justin
We ended our tour of the North Island of New Zealand in windy Wellington. It turned out to be our favorite big New Zealand city. Here are seven things to do in New Zealand's capital.
Ride the Cable Car
The Wellington Cable Car goes up though the hills of the Kelburn suburbs, offering great views along the way and at the top.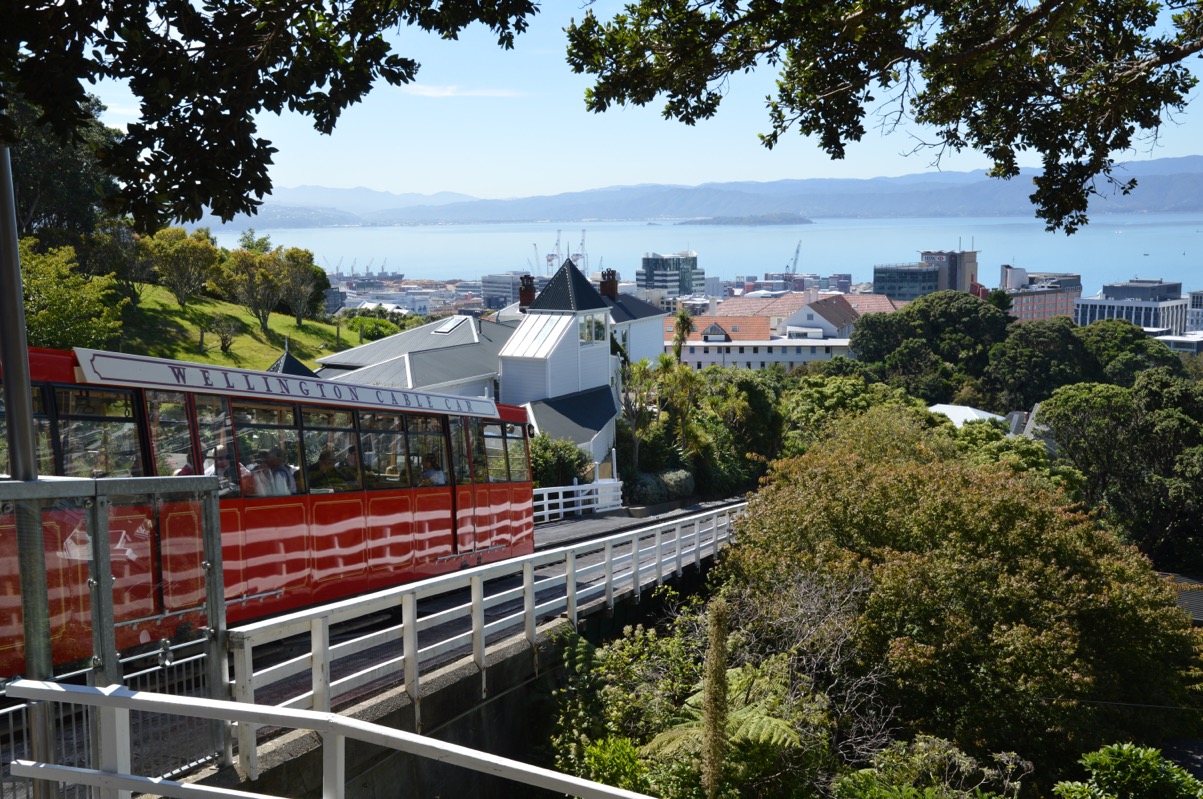 Walk through the Botanic Garden
After taking the Cable Car, you can walk back down to the city center through the Wellington Botanic Garden. It's a really nice leisurely walk through beautiful gardens. At the bottom, there's a lovely rose garden and small area with a waterfall and a peace flame.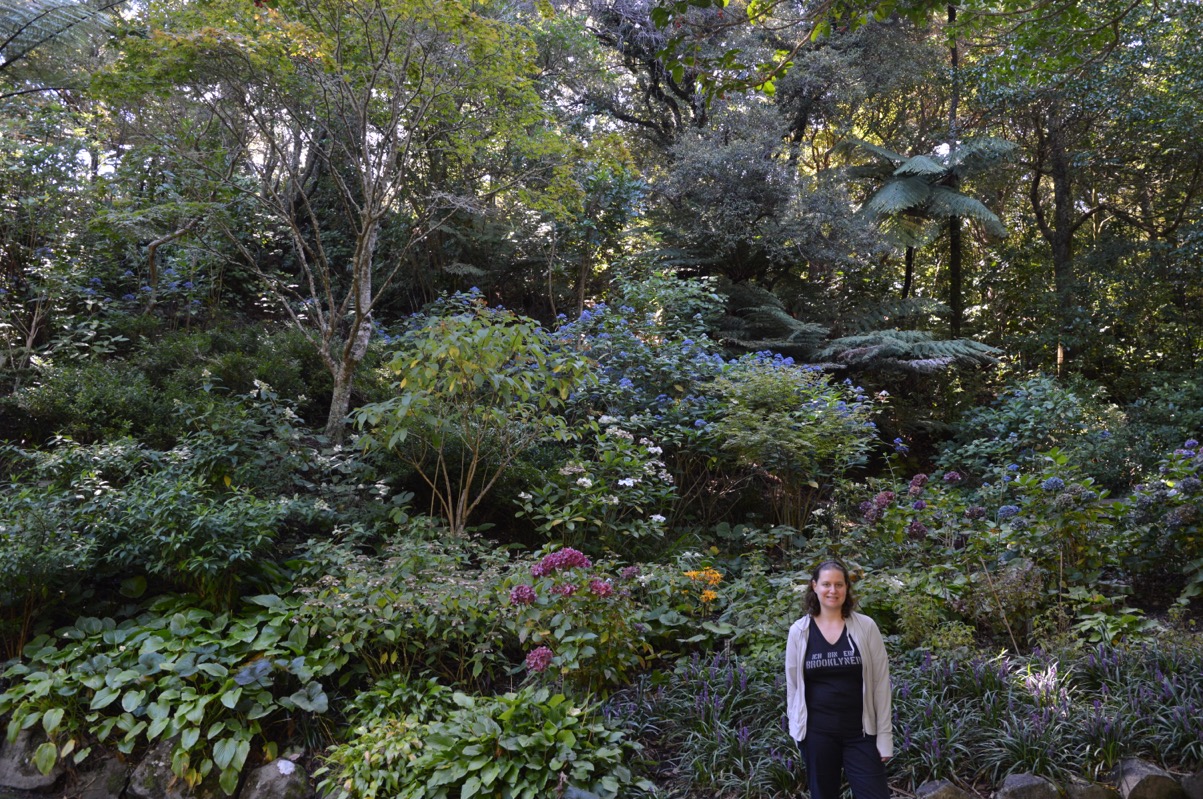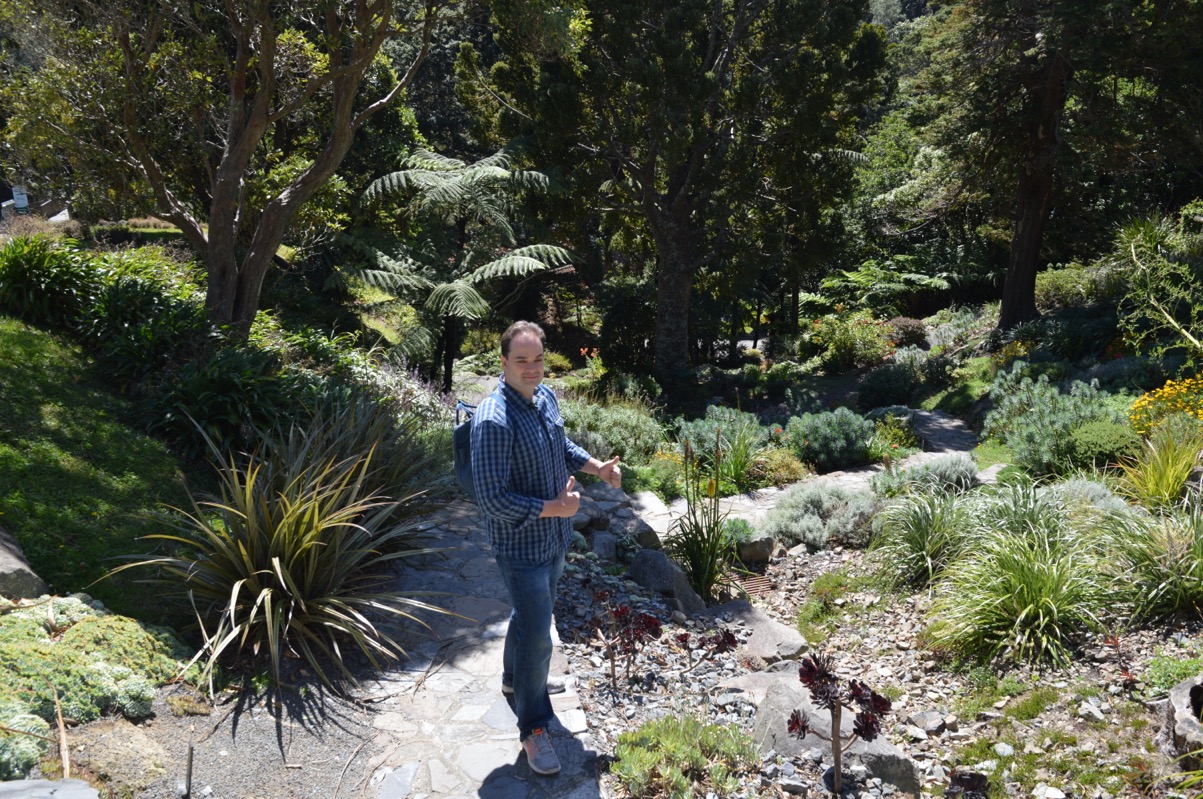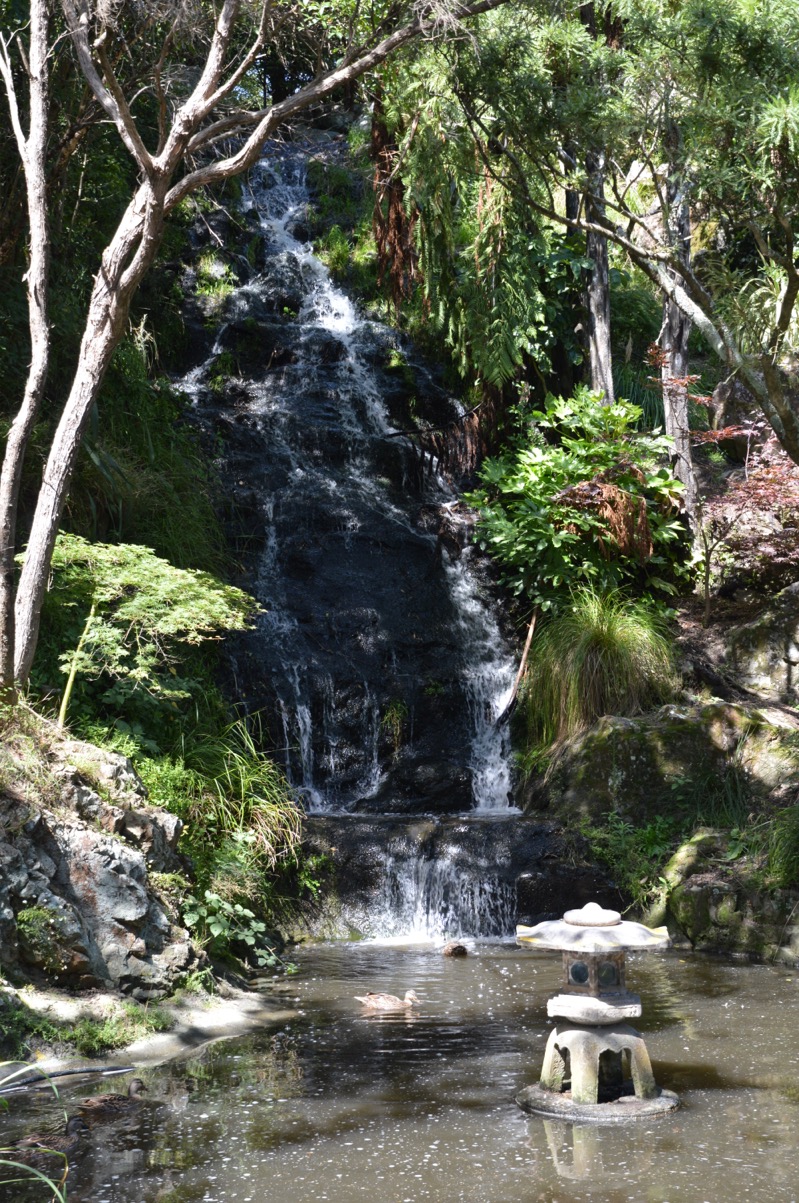 See democracy at work at the Beehive
The New Zealand's government operates in a famous building called the Beehive. We happened to pass by when Parliament was in session and got to sit in on the public question and answer time. It was fun to see what other governments are like.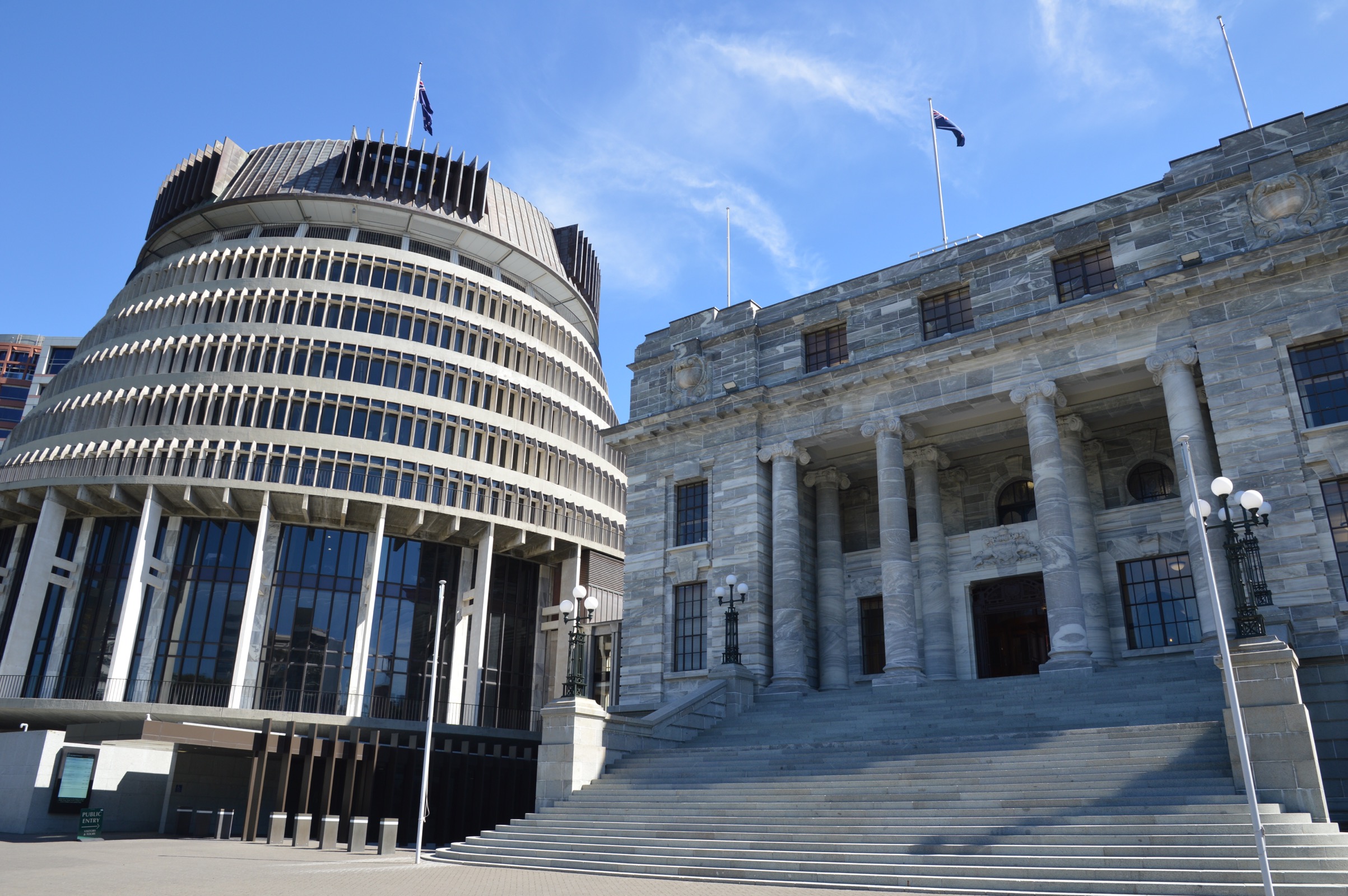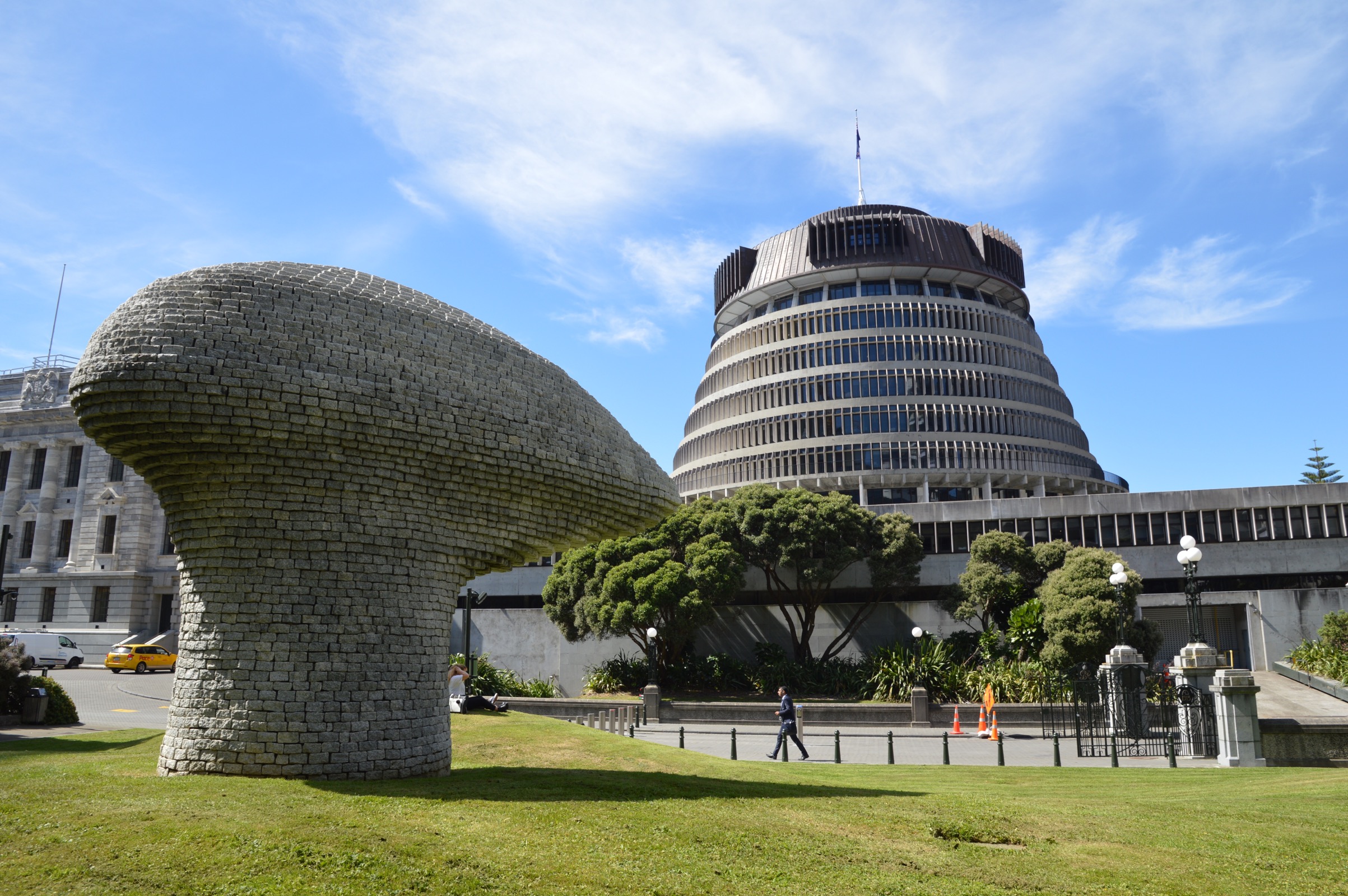 Walk across the City to Sea Bridge
The City to Sea Bridge is a pedestrian bridge/work of art. It has carvings by a Maori artist and is quite beautiful.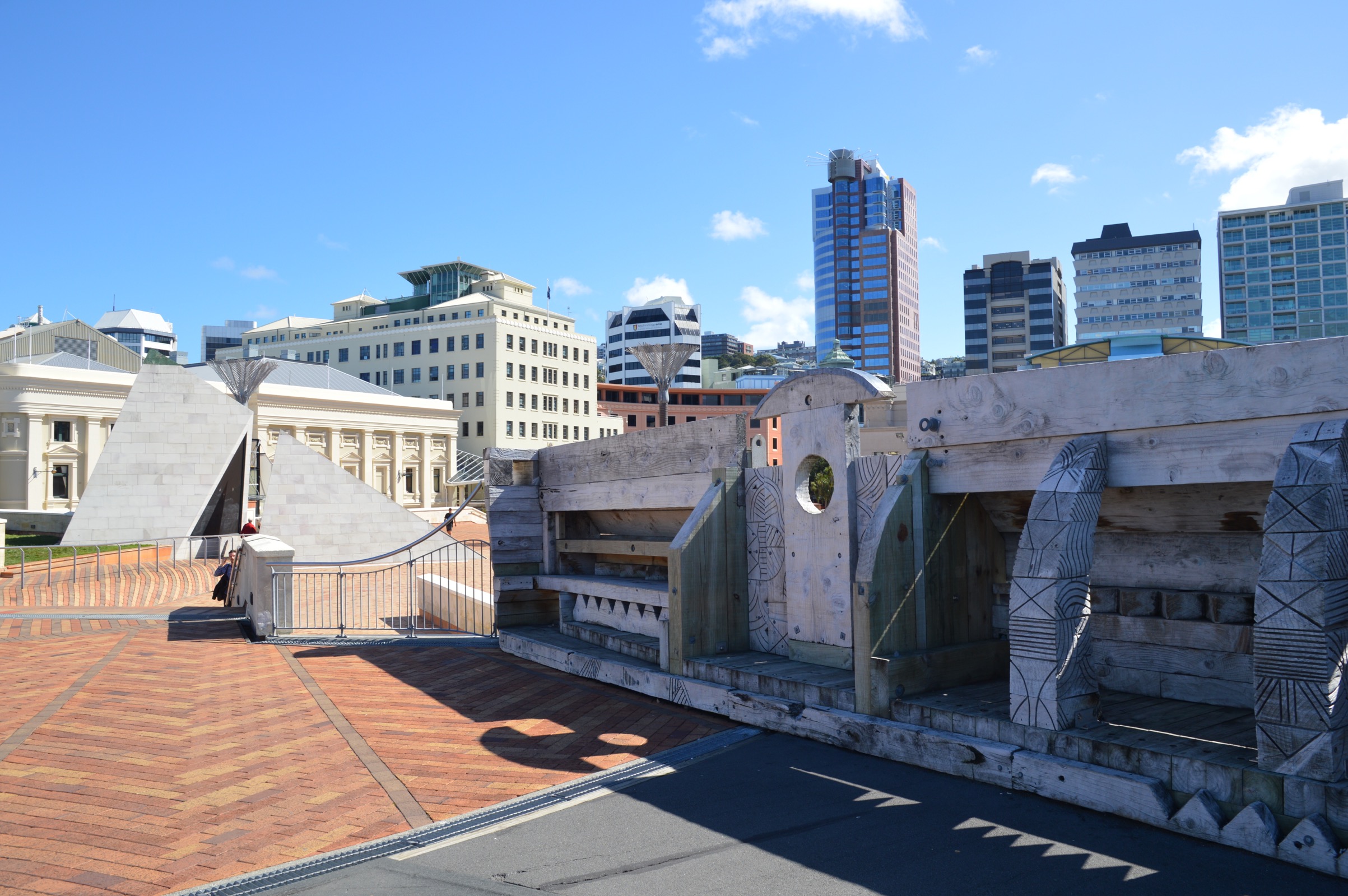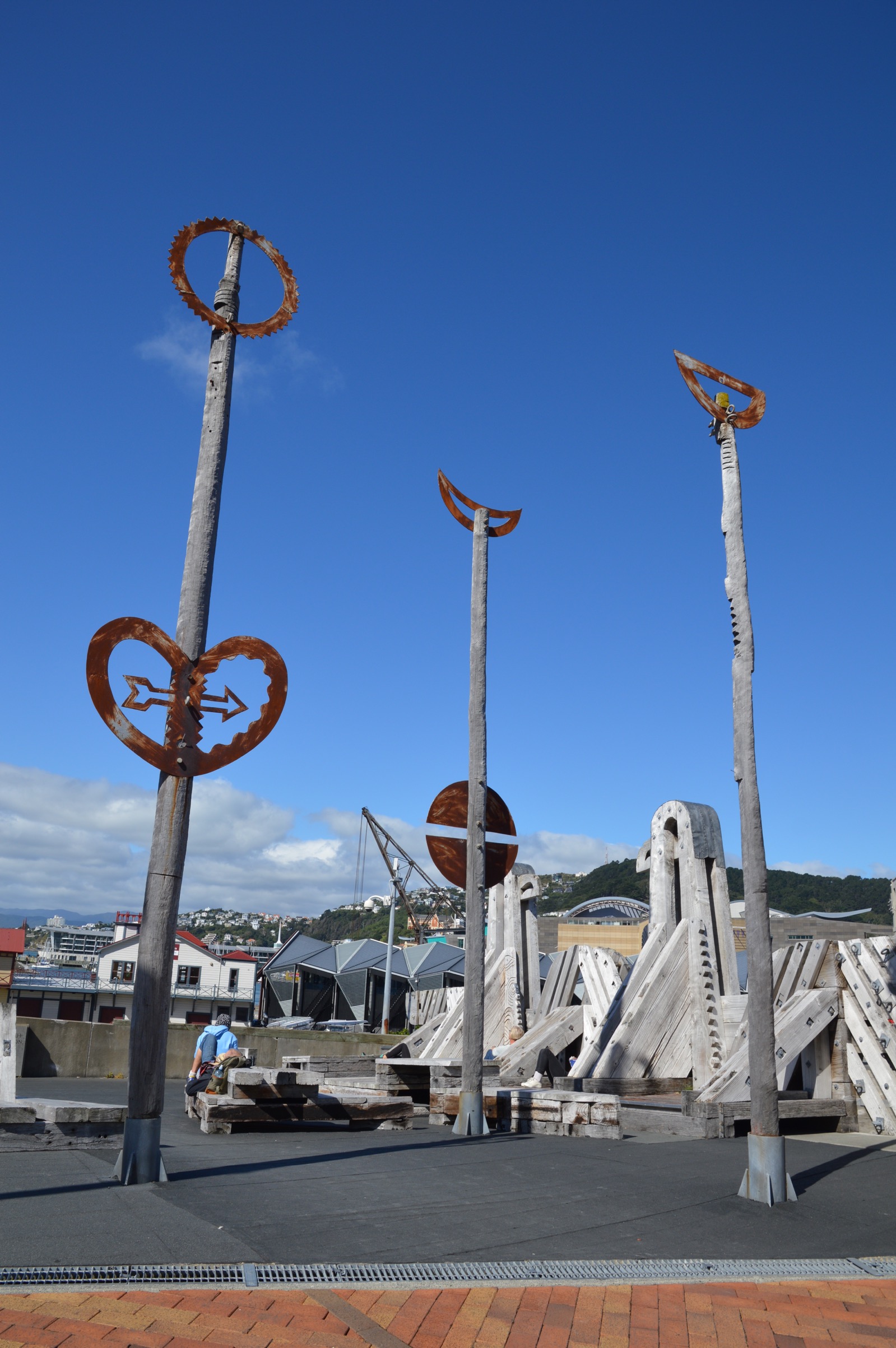 Visit Te Papa Museum
Te Papa is New Zealand's national museum. It's set right on the water in a big, beautifully designed building. And it's free! We spent several hours learning about New Zealand's history. Especially interesting were its exhibits about Maori culture, including the haka.
Walk from Lambton Harbour to Oriental Bay
From Lambton Harbour to Oriental Bay, it's easy and beautiful to walk (or run!) along the water in Wellington. You get views out into the water and up into the hills. There's art and ducks and boats and people swimming and having a great time. Just beware of the super strong winds!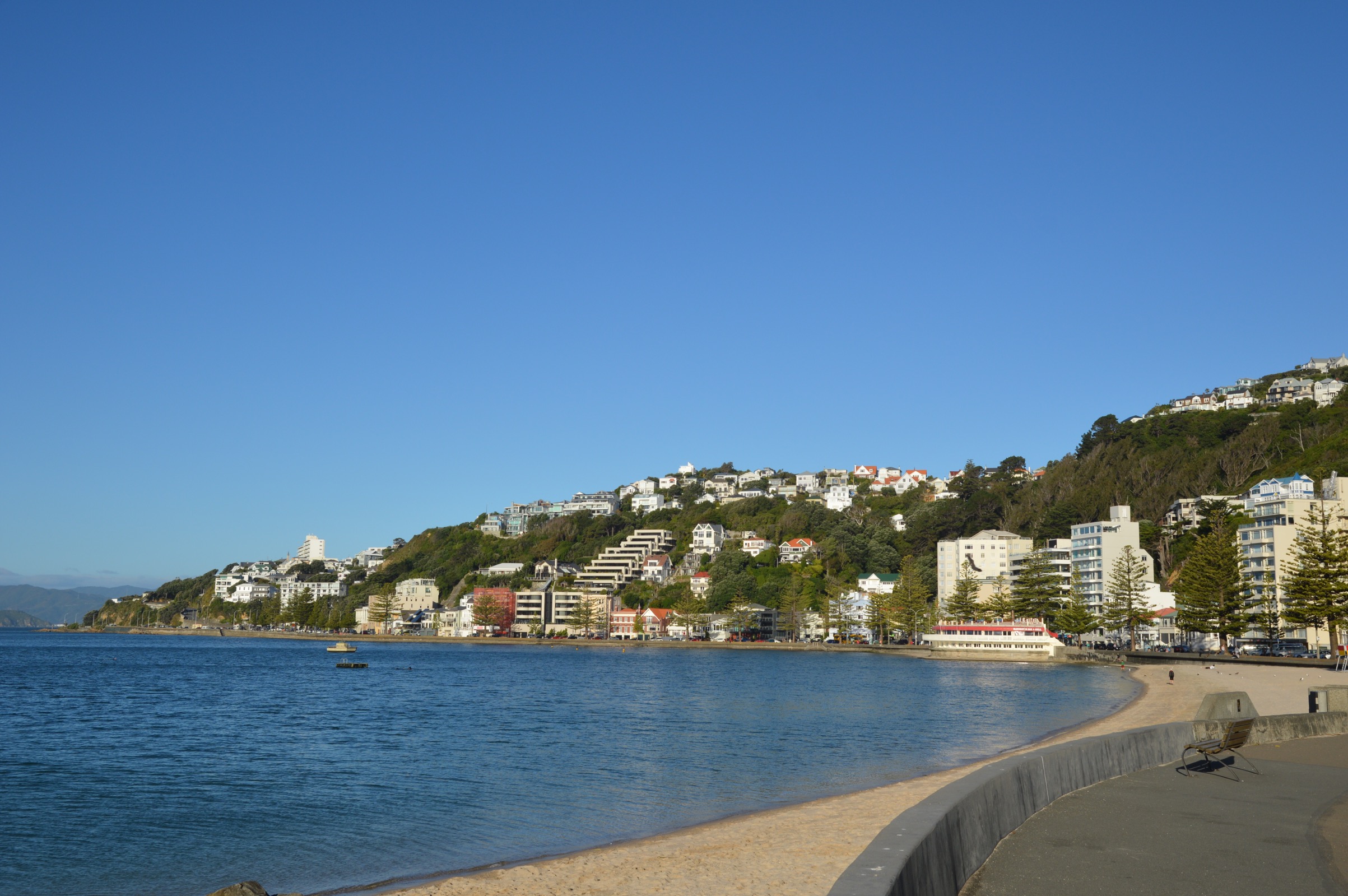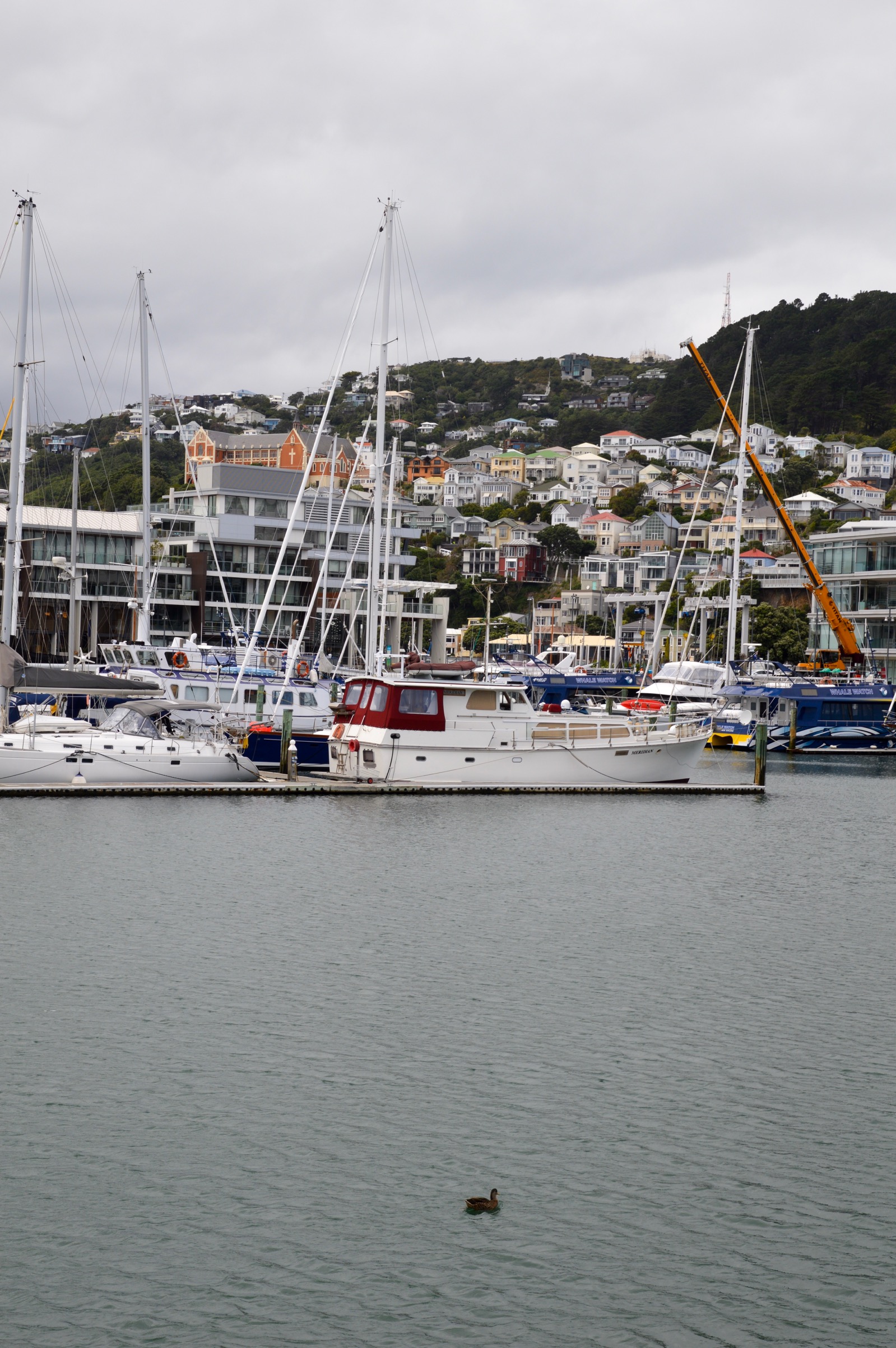 Drink coffee
New Zealand takes its coffee seriously. Every place we stayed – from the cheapest motel to the homiest B&B to the fanciest lodge came equipped with a French press and delicious, gourmet coffee. But Wellington takes coffee to a whole new level. When we first arrived we had breakfast at The Hangar, a spot known for its coffee. It took us ten minutes to just figure out how to order. Looking at the menu again now we're still befuddled. But, then again, Sarah could go for one of those Flat White Flights right about now…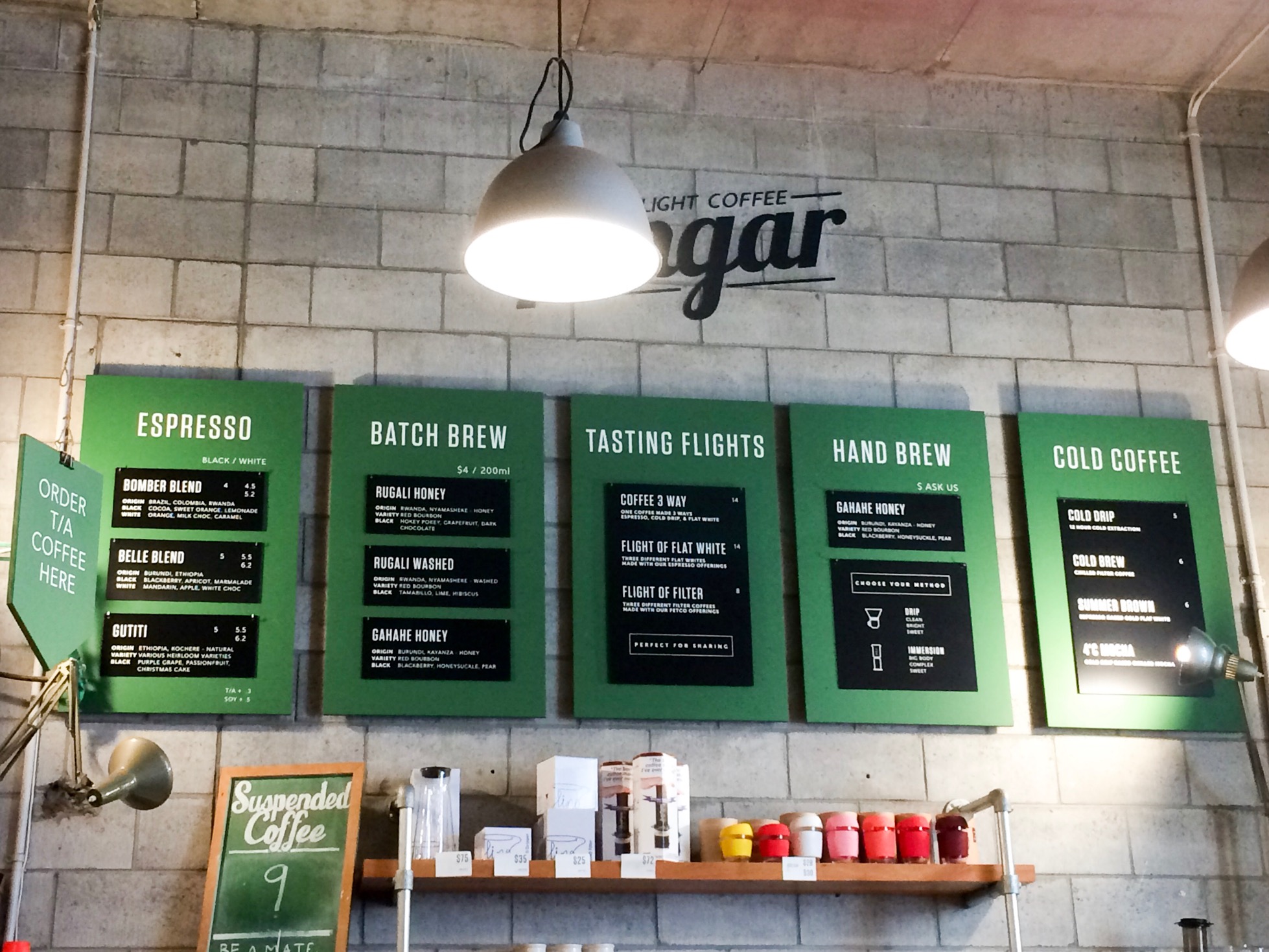 We loved our time in this city, but were ready to hit the road again and see the South Island, starting with Oamaru, Dunedin and the Otago Peninsula.
Pin it!