Last Updated on 8th January 2019 by Sarah and Justin
Prague is a great city for different types of travelers to visit – it's beautiful, it's easy to get around, it's steeped in history, it has great beer, and it's cheap. In addition to these reasons, we started in Prague because we'd been before and we wanted to be comfortable and not feel guilty if we overslept. Which we did.
We arrived late Sunday night after our flight from Stockholm. Note, if you're not staying in the main tourist area, it seems most kitchens/grocery stores close at 10pm on Sundays. We ran around like insane hungry people looking for a place to eat and finally found one that took pity on us.
We stayed at the same hotel we did the last time we visited – the Park Inn Prague. It's located a little bit away from the main tourist area, which we prefer. It was nice to start this trip in a reliably nice place. And they kindly gave us a surprise free upgrade us to a room with a balcony where we could enjoy a view while eating snacks from the Tesco downstairs.
As noted above, Prague is really easy to get around. We took a public bus and metro from the airport for all of 32 CZK pp (today, that's $1.34). The shorter tickets only cost 24 CZK and trams run all throughout the city. It's also really walkable and pretty flat.
We saw a few new sites on this visit (new for Sarah at least since Justin saw everything many years ago). First, and best, Vyšehrad. Sarah strapped on her portable oxygen concentrator (more on this coming soon!) to walk up 162 stairs to the top. It's a peaceful and pretty park with beautiful views. Locals had their picnics, while tourists took photos. The cemetery by the church is really cool.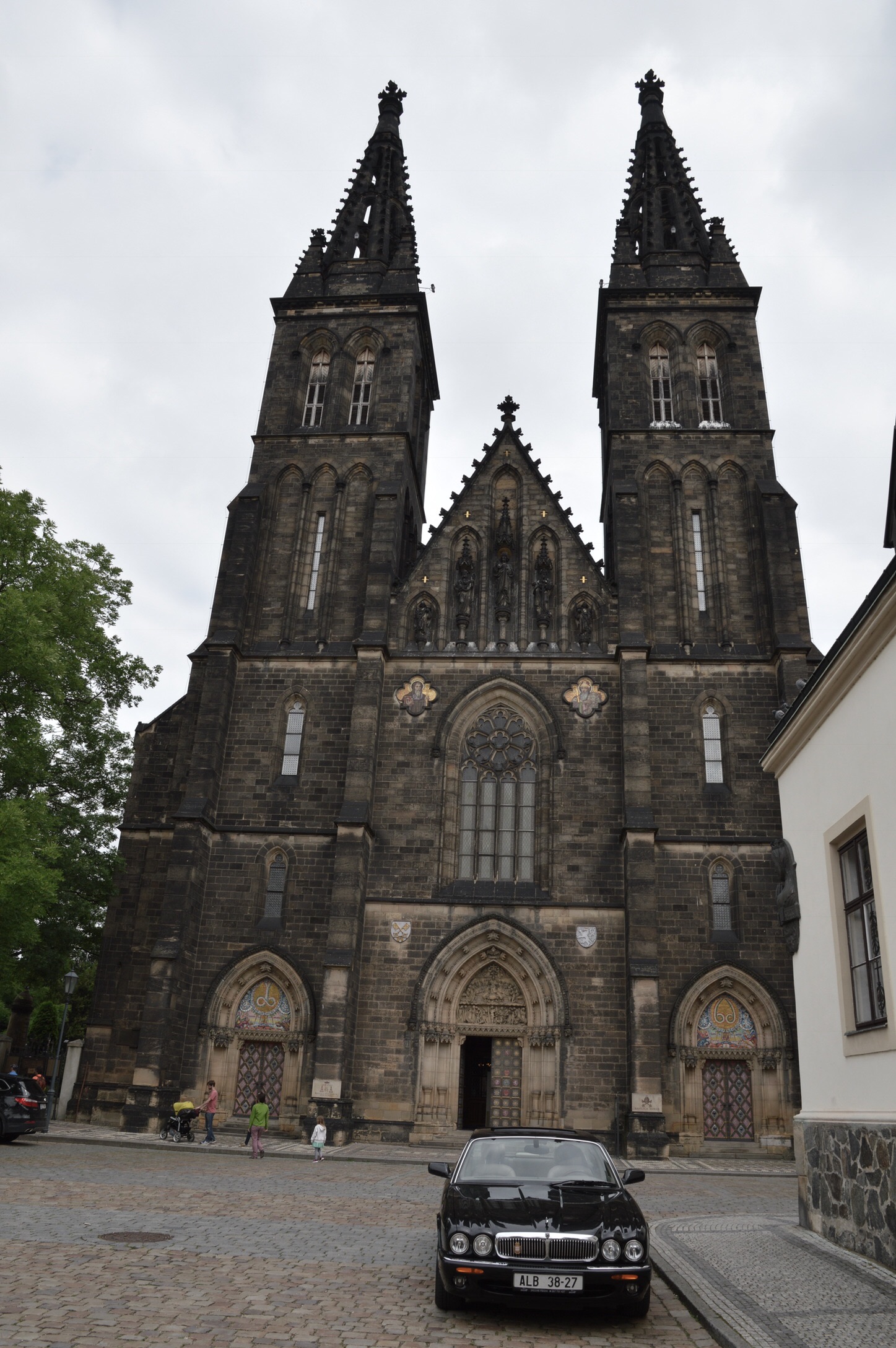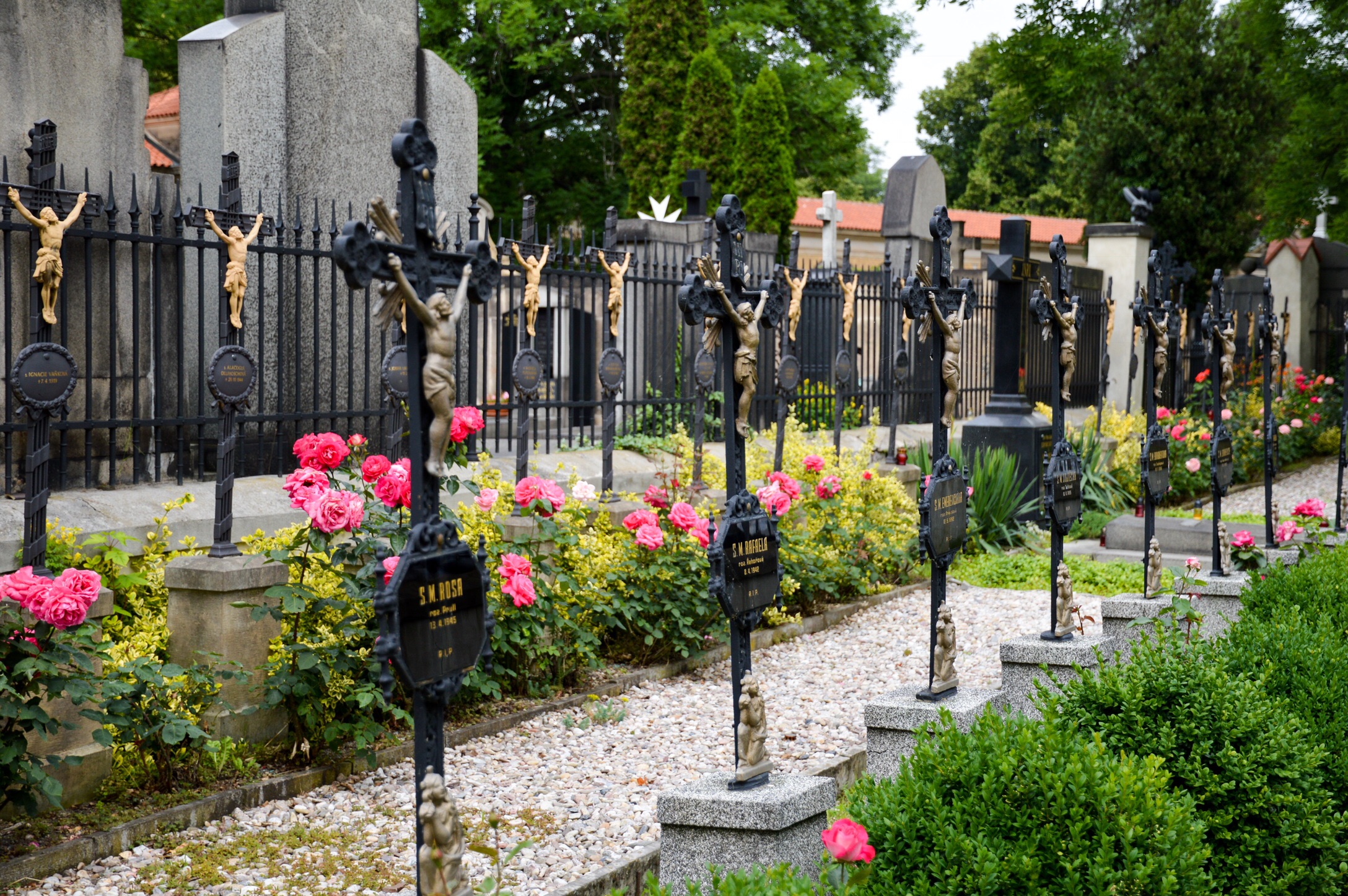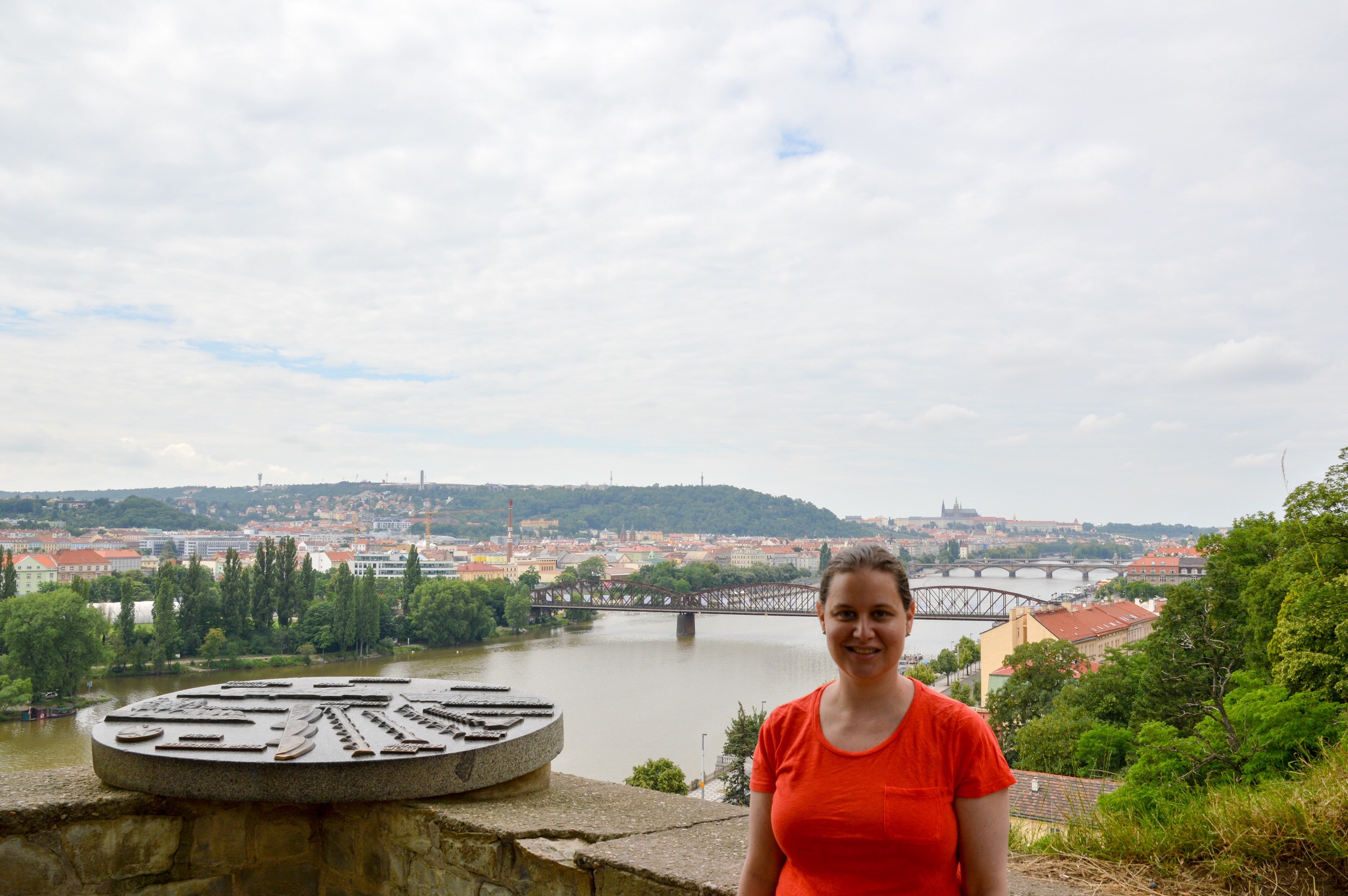 Second, the Lennon wall. Meh. At this point, it's just a wall with a bunch of graffiti with tourists taking pictures. Although us tourists got a good one 🙂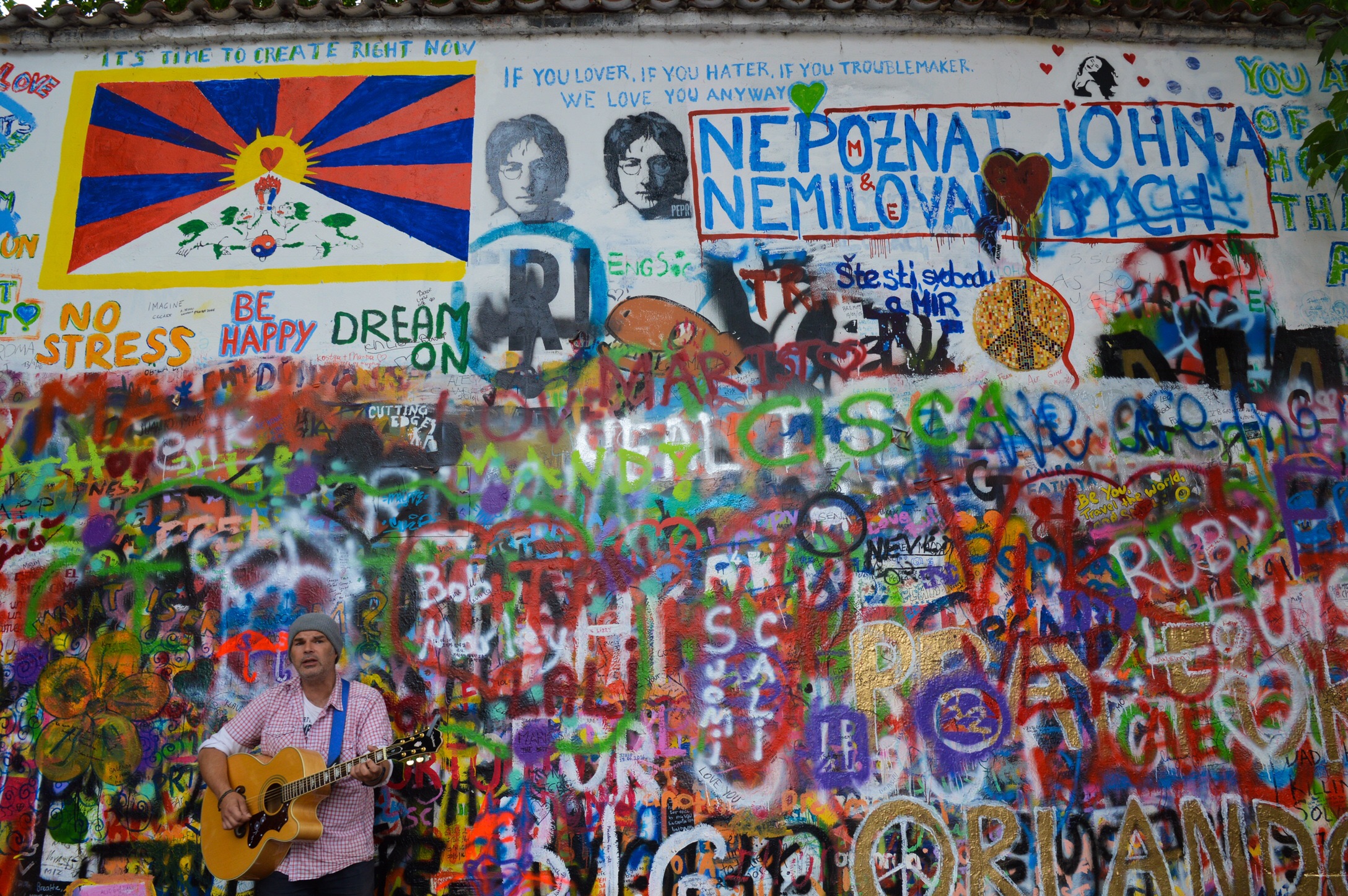 Third, we tried to go to the metronome. But once we got there, we realized there were as many (if not more) stairs to climb as there were at Vyšehrad and we didn't bring Sarah's O2.
We also visited the Dancing House (Frank Gehry's contribution to the city) for a delicious dinner at Ginger and Fred and more beautiful views of the city from the Glass Bar at the top.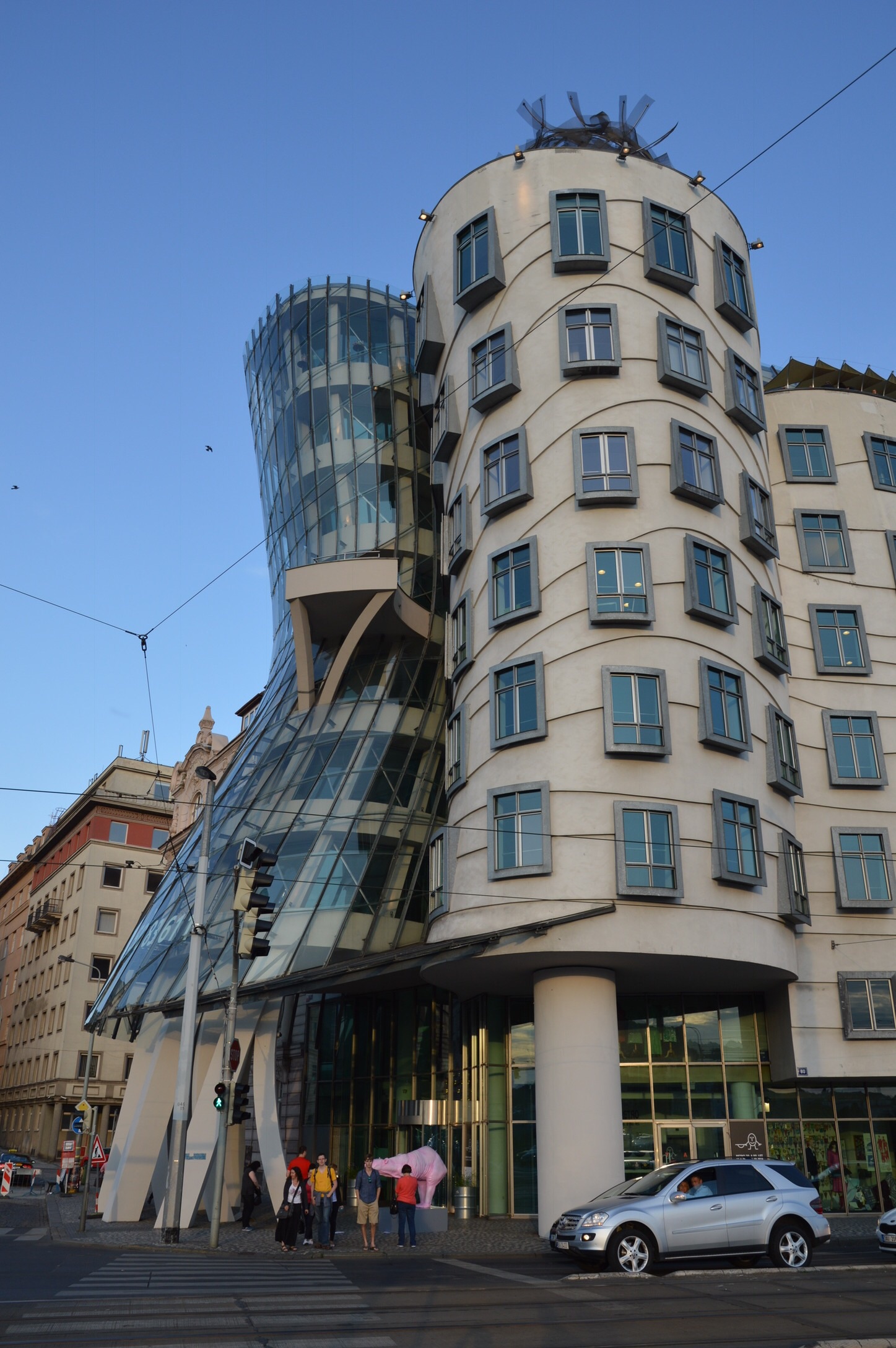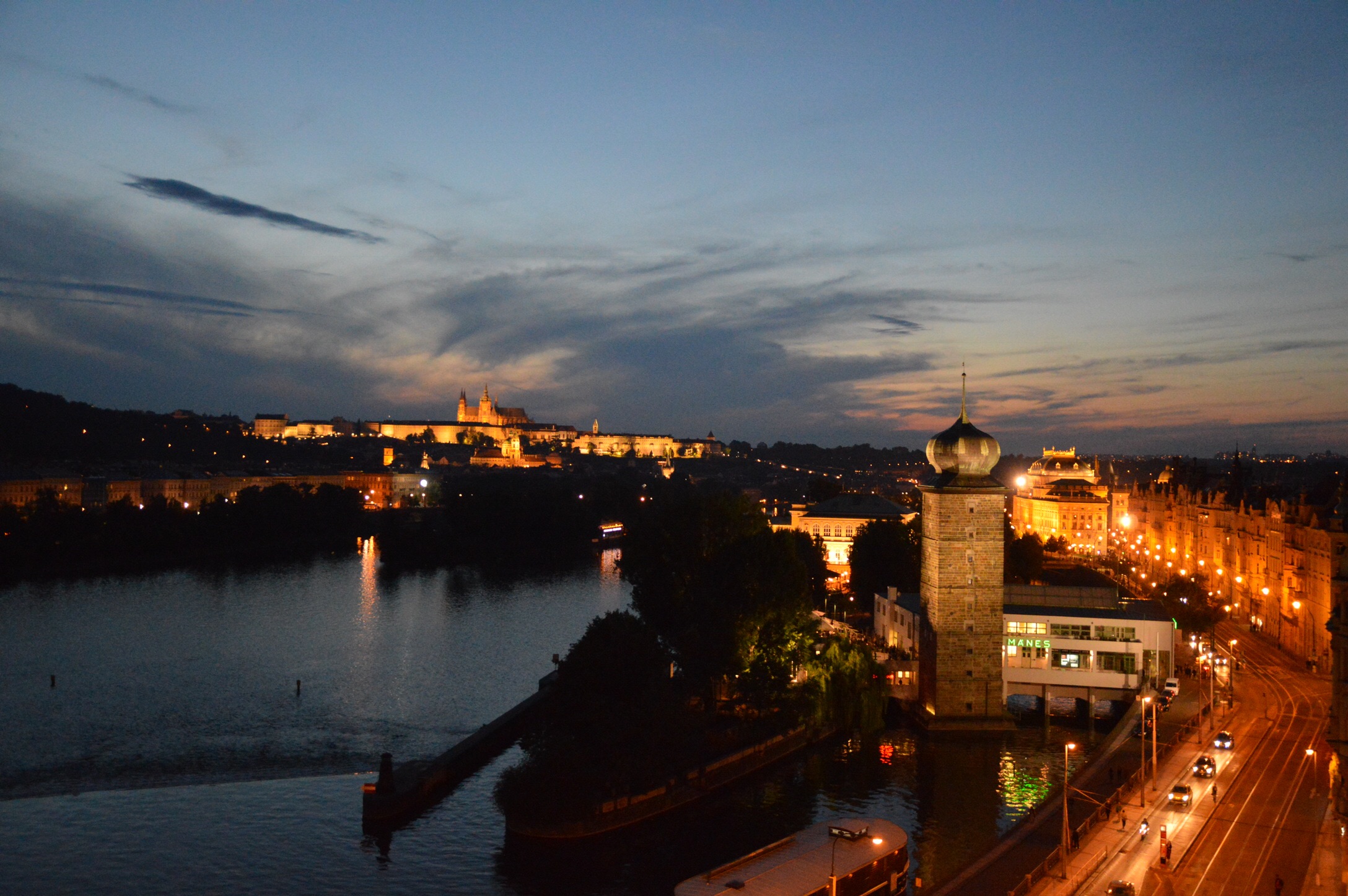 During the rest of our time, we did what we love most during our travels – we walked. It felt like we zig-zagged across the many bridges. We did brave the crowds to walk across the Karlův most (Charles Bridge) again – the statues are so interesting and the view of Prague Castle from below is great.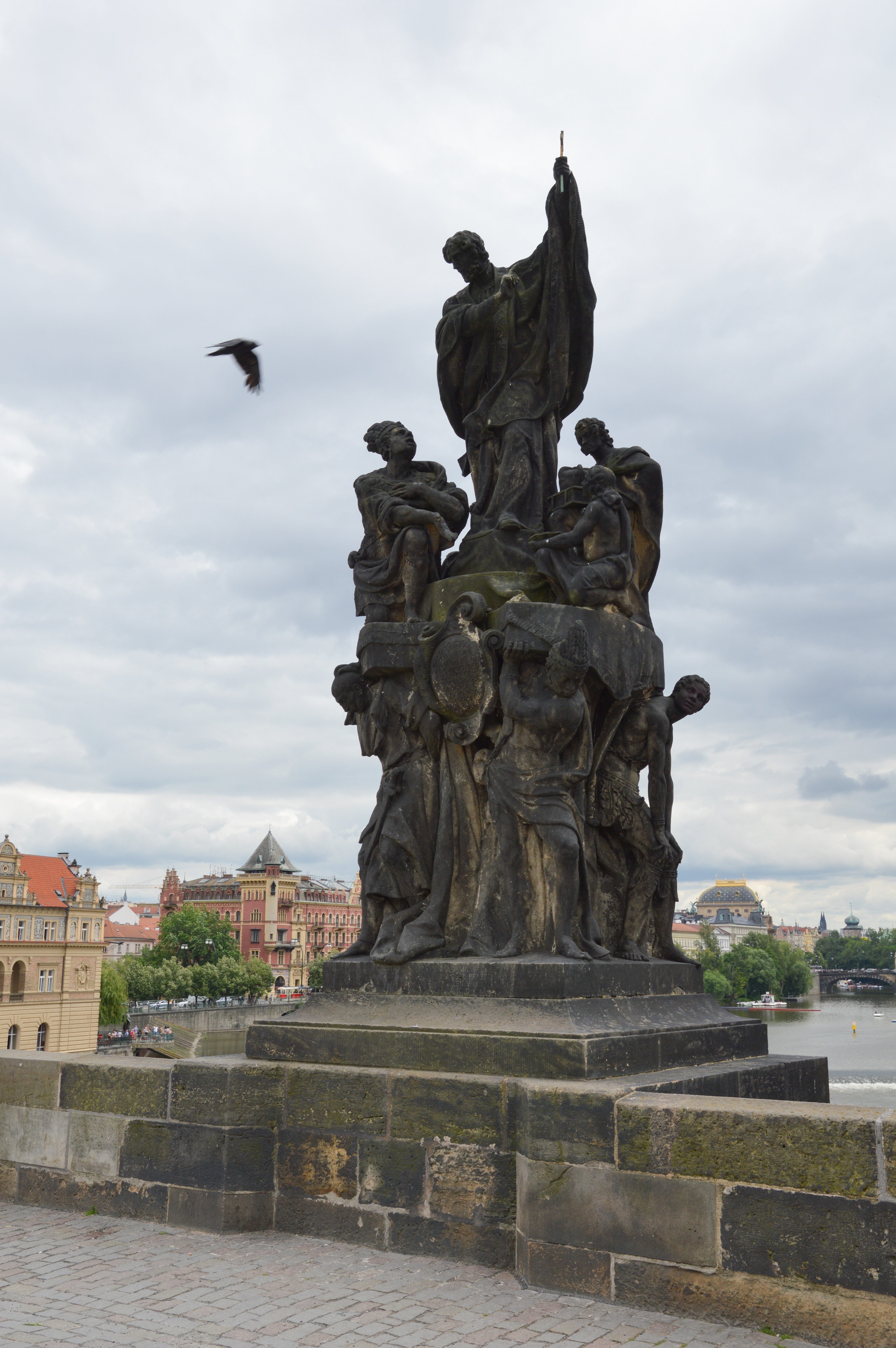 Eats and Drinks:
Czech beer (pivo) is delicious. You can't go wrong by ordering the cheapest one on the menu. It's light, crisp, and refreshing.
There are a lot of craft beer bars opening around the city. We tasted a wide variety of local Czech and Prague beers at Prague Beer Museum (where the beer was better than the food).
We tried a Czech specialty – Olomouc pickled cheese – at the Beer Museum. It was so garlicky we had to eat mints afterwards. Of course we'll be trying it again when we are in Olomouc.
We had a quick, cheap, good lunch at a local soup spot called Plavecká Polévka near our hotel. Sarah had cream of pea and Justin had lentil. 2 bowls came to 110 CZK and they came with unlimited bread and sriracha.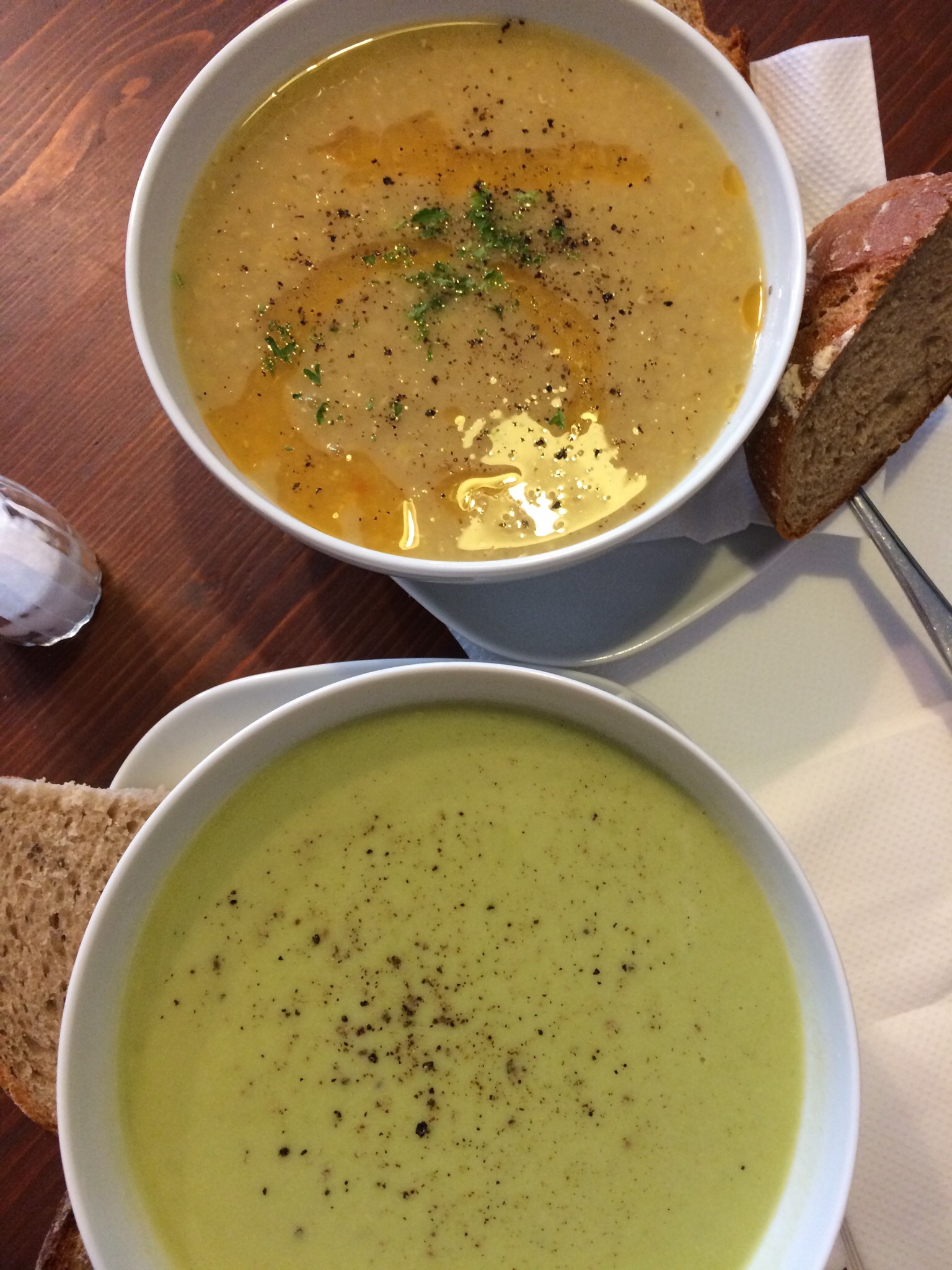 Our dinner at Ginger and Fred, at the top of the Dancing House, was very nice. The reviews say the service isn't great, but we had a good experience. The food was local, but modern. We had foie gras (well, Sarah did) and Prague ham and lamb and wild boar. We also tried Moravian wine, which was quite good.