Last Updated on
We've been on the road for over 8 months! Even though we're still figuring things out as we go, there are things that I've learned help us travel easier and better since I have this really annoying lung disease called LAM. Hope these tips for traveling with a lung disease (or traveling with a chronic disease) are helpful.
1. Research all accomodations to ensure they have elevators or a manageable amount of stairs
This includes reading reviews to see if there are pesky hills hiding somewhere. And it's easy to email people on Airbnb with this question before booking.
2. Take the extra time to look for elevators or escalators at public transportation stops…
…or bridges… or pretty much anywhere there are stairs. This is something I really hate doing but Justin always convinces me it's for the best and I'm always grateful.

There could be an elevator hiding around that corner when you least expect it!
3. Relish naps, especially after flights
Post-flight naps were actually prescribed by my doctor and I am very compliant! I also take a good nap a few times a month. When you have a chronic illness, listening to your body when it's tired – especially while traveling when you will probably be tempted to push it – is really important.
4. Pack light
Do you really want to expend your precious energy carrying your suitcase (or make your husband carry it for you)? Disclaimer: still working on this one, but my packing skills have definitely improved!
5. Arrive at airports extra early
This is especially important if you have a portable oxygen concentrator (POC) like me. Some airlines don't let people with special medical needs check in online ahead of time, which means longer lines. And more often than not, the POC is examined and tested by the security officers. For me, it's not possible to run through an airport for more than about 10 seconds, so I try to not put myself in the position to have to do so.
6. Ensure paperwork for POC is in order and that you remember all POC-related accessories
From personal experience (which involved Justin convincing a cab to speed back and forth from LGA to our apartment and us barely making our flight), airports typically do not have oxygen cannulas hanging around in a back room somewhere. And I try to bring several copies of all forms.

7. Make time for exercise during your trip
Even if you walk a lot while sightseeing, that's most likely a leisurely walk and it's important to get your heart rate up on occasion. It's great to stay in accommodations with gyms, but when that's not available, I have used my POC to power walk around parks or have done sit-ups and push-ups inside our room/apartment.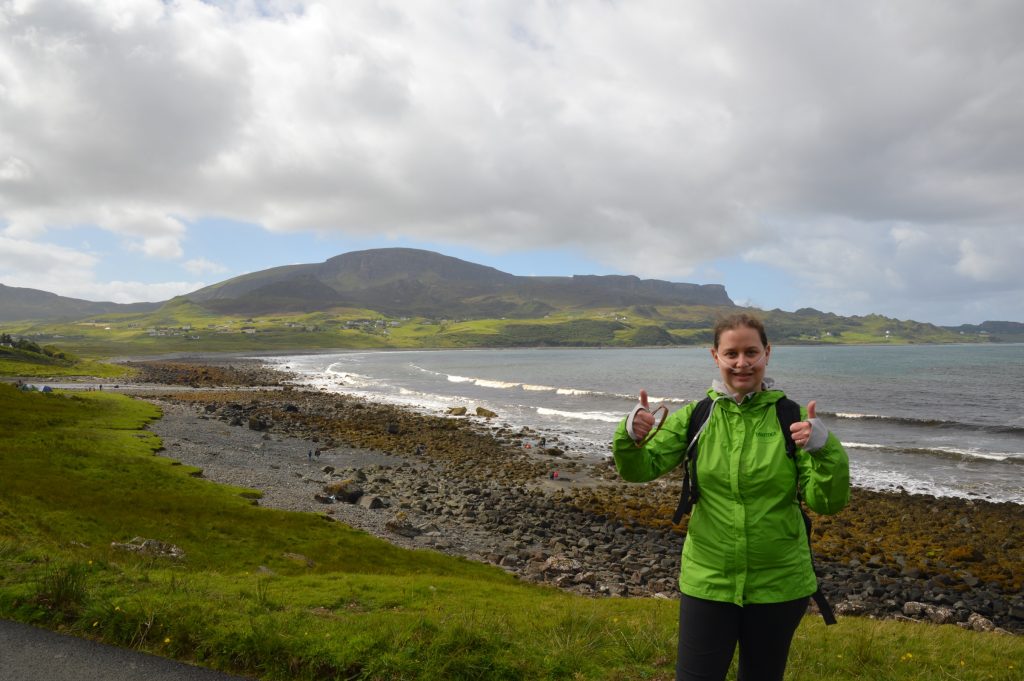 8. In the words of Kurt Vonnegut, "wear sunscreen"
Of course, this is good advice for everyone, but for those of us who get super tired at the end of busy days, if you're burned, you'll be down and out come sunset.
9. Keep hydrated
See above but replaced "burned" with "dehydrated." We always carry a bottle of water with us wherever we go. Although, disclaimer: I'm still working on actually drinking it!
10. Enjoy!
And be grateful for every minute you are seeing and doing new amazing things in this world. And seriously, pack light!
Pin it!