For Worldwide LAM Awareness Month (WWLAM) 2021, we're sharing stories from women who were diagnosed within the past year. These women faced a life-changing diagnosis during one of the most difficult years in history. Though their individual stories are unique, they share a sense of fortitude and a strong commitment to the LAM community.
Alex, a 28-year-old from Chicago, had an especially turbulent year. And as you'll read, she handled it all – from a LAM diagnosis to training a new puppy – with enthusiasm and spirit.
A crazy year
2020 was a pretty crazy year for me: I got engaged to my wonderful fiancé, Nick; we moved out of our apartment and purchased a condo; I received my LAM diagnosis; we are planning a wedding; and we welcomed a puppy into our life… all during the COVID pandemic.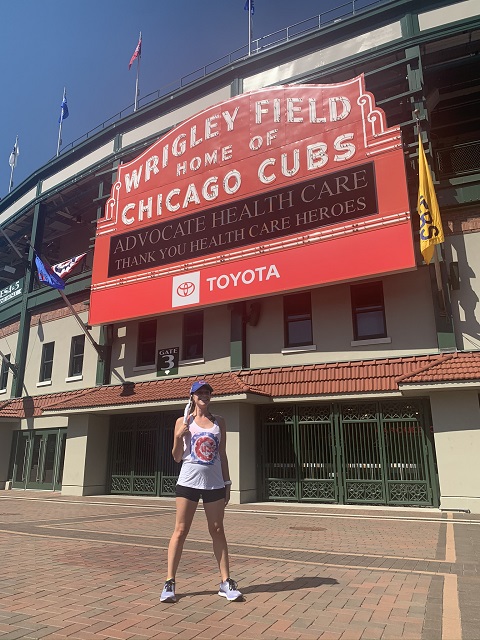 LAM diagnosis
My LAM diagnosis story really developed in two parts over 10 years. It wasn't until last year (August of 2020) that we put the pieces together.
In November of 2011, on my Thanksgiving break from my freshman year of college, I was having a terrible pain on the right side of my abdomen. Knowing it was more than an upset stomach, I went to the ER to find a tumor on my kidney/adrenal gland. This led to multiple doctor appointments, an incorrect cancer diagnosis, and eventually a scheduled partial nephrectomy to remove the tumor. I found out the tumor was a benign angiomyolypoma on my 19th birthday.
The years after my kidney surgery, I jumped back into my normal life as a college student. After graduation, I moved to Washington D.C., which is where I developed a love for running. Over a few years, I noticed my running times were starting to get slower and slower, and my heart rate was getting higher and higher. I had multiple coughing fits, and had a hard time breathing nights after running outside.
Going to the doctor resulted in a diagnosis of exercise-induced asthma, but I knew something wasn't right. I decided to schedule an appointment for a CT scan of my lungs, but the COVID-19 pandemic began and I put off going to get tests done due to a fear of exposure. It took one nasty coughing fit and really intense chest pain for me to finally go back to the doctor. My doctor called about an hour after the CT scan to say she thinks I have this extremely rare disease called lymphangioleiomyomatosis. Both my angiomyolipomas and lungs full of cysts led me to a LAM specialist for an official diagnosis.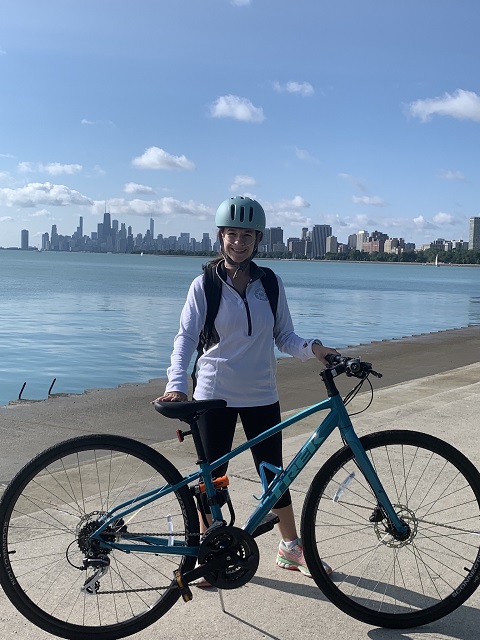 Impacts of LAM
I have a passion for fitness and have always been into running, biking, yoga and tumbling. I did gymnastics growing up and I was a college cheerleader.
I am now struggling to find ways to maintain my normal levels of physical fitness. I have to use a good amount of oxygen to exercise safely, on top of finding creative ways to wear my oxygen tank, monitor my saturation levels, and continue a workout. ( I am still working on finding a way to go for a run outside.)
My most common symptoms are fatigue and occasional shortness of breath. I notice I just get much more tired very easily and sometimes have spurts where it is just harder to breathe.
A new community and mindset
My LAM diagnosis was a tough one, but I have found some interesting positives.
First, the LAM community is a pretty incredible one. A lot of us have said it, but if you could choose having a rare disease, this would be the one. I think it has a lot to do with the community. All these women who have LAM are so inspirational and make you feel like you are not alone. There are so many woman with whom I have instantly connected. They are always there to answer my questions, celebrate the small health victories.
Second, my diagnosis has really given me a new mindset on life. I have learned to slow down, live in the moment, and appreciate even the smallest of things. I have found myself wanting to try new things, travel (when COVID is a thing of the past), and just take any new opportunity that may come my way.
Coping with LAM
Staying busy has been a great coping mechanism. We welcomed a mini dachshund puppy named Louie into our home two months after my diagnosis. He has brought us so much joy.
If there is one piece of advice I would give someone facing a difficult situation is to stay positive and surround yourself with family and friends. Life is meant to be shared with others.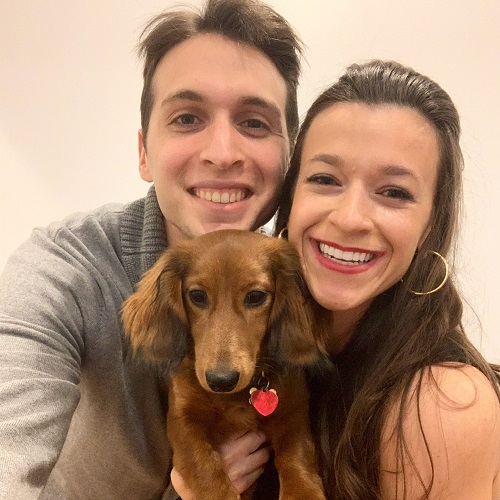 Author Bio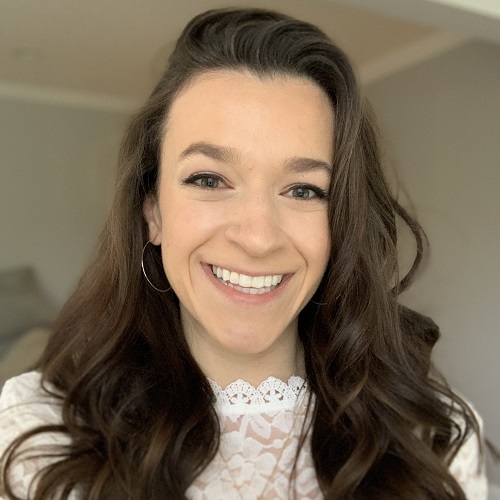 Alex is a young working professional living in the city of Chicago with her fiancé, Nick. She comes from a loud Greek-American family. Alex loves fitness, art, cooking and walking her mini dachshund, Louie, on the Chicago lakefront.
---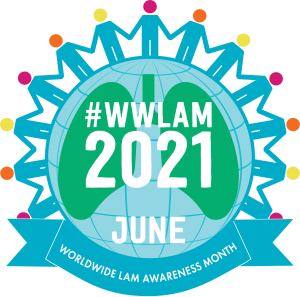 << Read more inspiring stories from women with LAM for WWLAM 2021 >>