Last Updated on 8th January 2019 by Sarah and Justin
We are not beach people. Sarah is afraid of the ocean and can't stand the feeling of sand between her toes. Justin absolutely positively hates being hot. We are both ridiculously pale. So, yeah, the Thai island of Ko Lanta wasn't a slam dunk destination for us. But we wanted to give it a shot and booked ourselves there for a week, taking two planes (from Chiang Rai), one minivan, and one ferry to get there. It was most definitely worth it.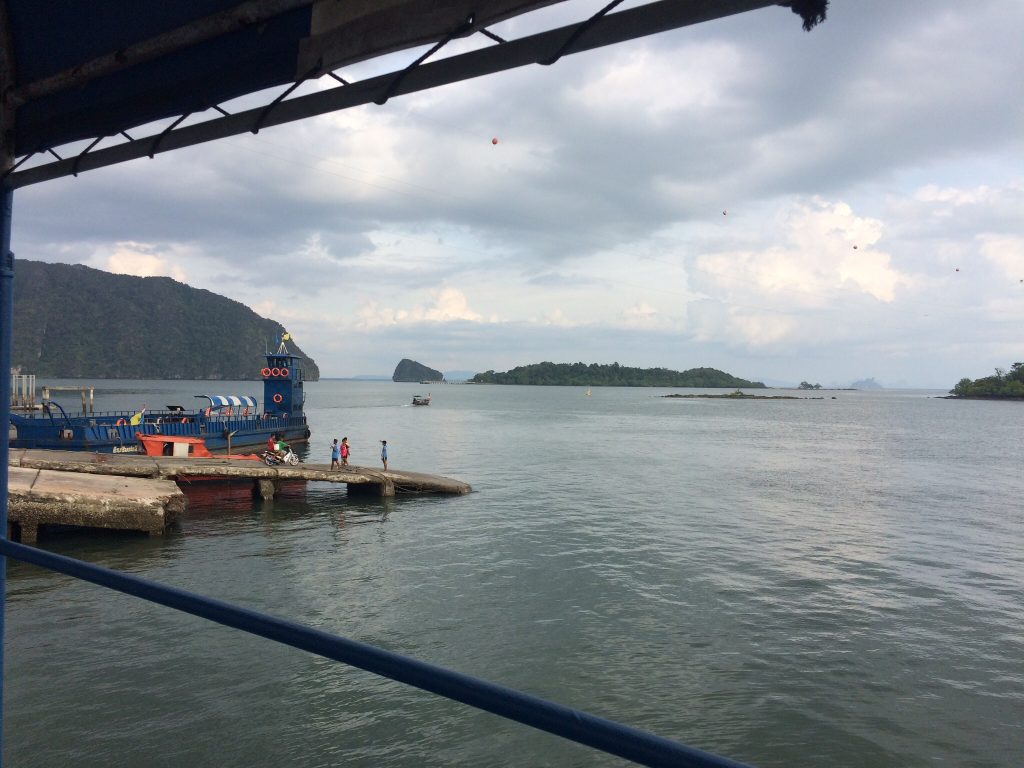 Choosing an island
We did a lot of research into which of the many Thai islands we wanted to visit. Readers will be shocked to learn we didn't want a party island (and we actually confirmed we would not be there for the full moon!). We wanted something low key enough that it wouldn't be overrun with tourists, but touristy enough that it had infrastructure. Ko Lanta fit the bill, being big enough that it had a wide range of accommodations to choose from and quite a few restaurants, but still off the radar of most Thai island visitors (except the Swedes… we learned it's a huge Swedish vacation destination!). Hopefully it stays that way a bit longer.
The joy of a hammock
We stayed at Raven Blue, a low/mid-range spot where we got an air conditioned bungalow with breakfast all for the awesome price of 1500 THB per night (that's around $44).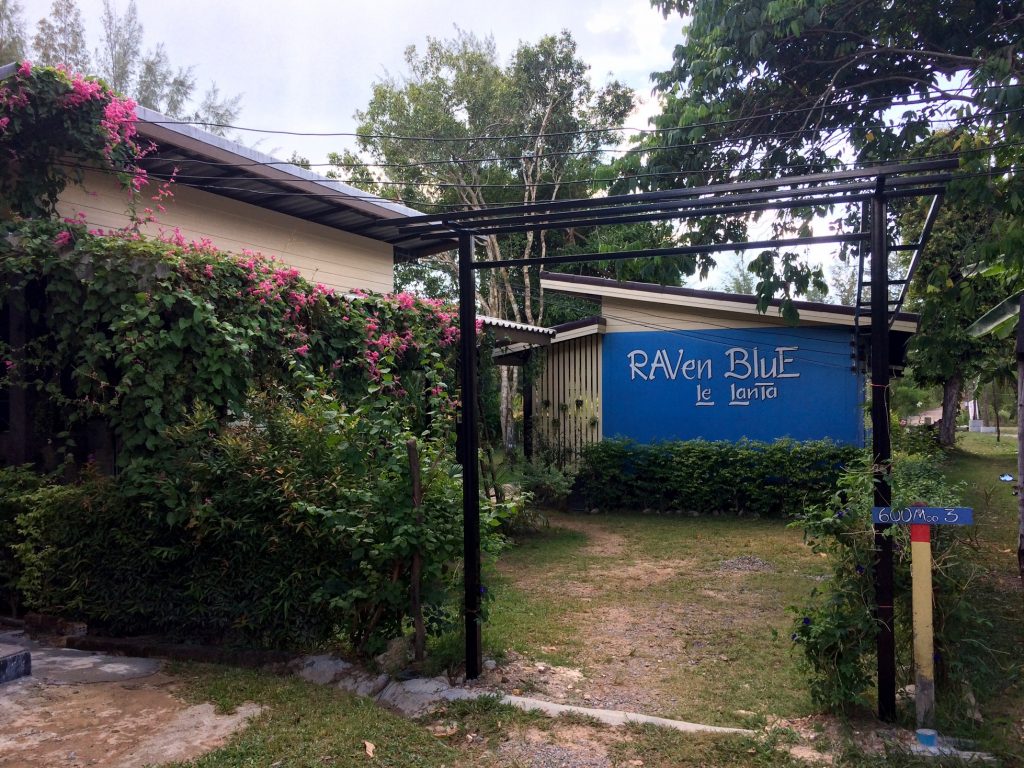 It is located in the Long Beach area of the island, right behind Phra Ae beach. The location was great, the owner and staff were extremely friendly and helpful, and breakfast was tasty. And it's home to a super friendly cat named Pad Thai.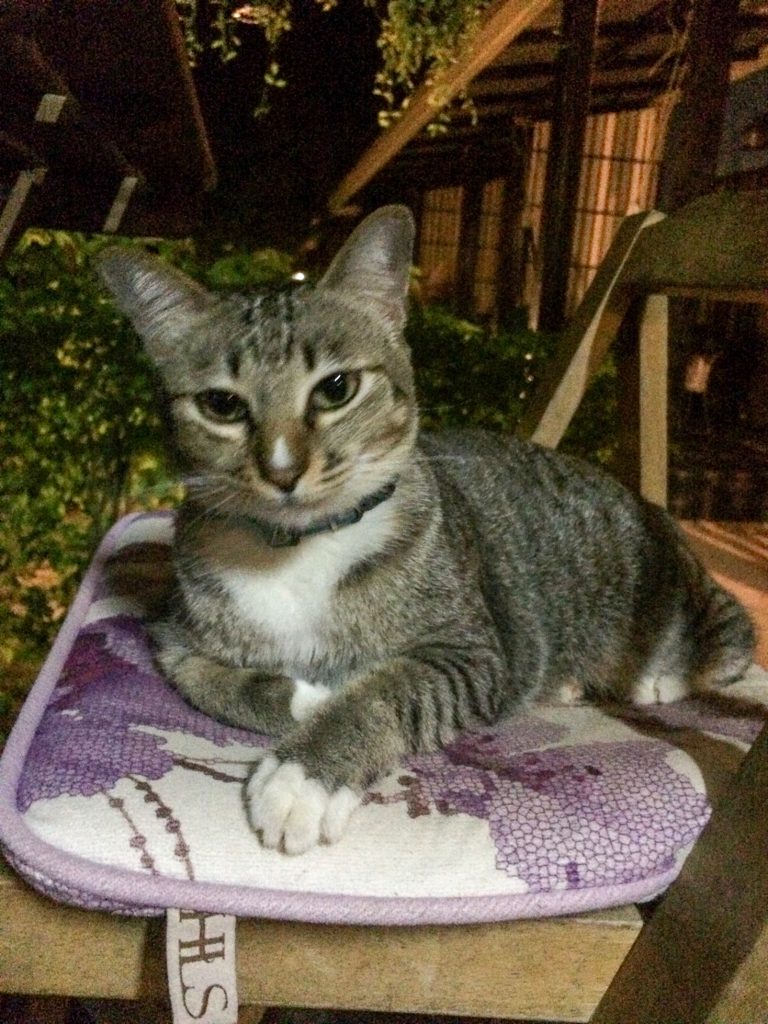 But the best part (for Sarah at least) was the hammock. Each bungalow comes with its own personal hammock on a patio. Sarah spent countless hours relaxing in that hammock that week and might set one up at home (if the plaster walls in Brooklyn can hold it).

Swimming in the calm sea
Every day after breakfast and a swing in the hammock, we would take a walk on the beach and swim in the Andaman Sea. Long Beach, as its name implies, is a long stretch of sandy beach. Some other areas on the island are rockier and harder to walk on. Even though there are a bunch of restaurants and hotels, it wasn't that crowded and you could enjoy quite a bit of peace and quiet. We often found ourselves alone! And the sea is perfect for swimming and relaxing with really calm waters.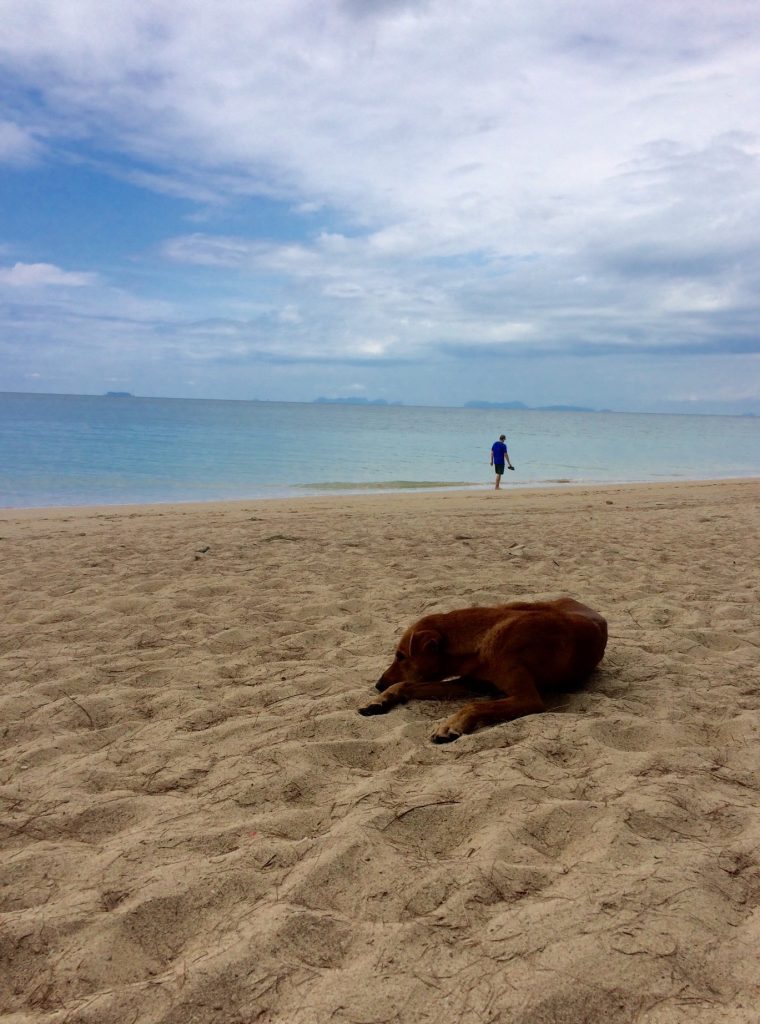 The most beautiful sunsets
Every evening we watched sunset from the beach. The pictures don't do them justice.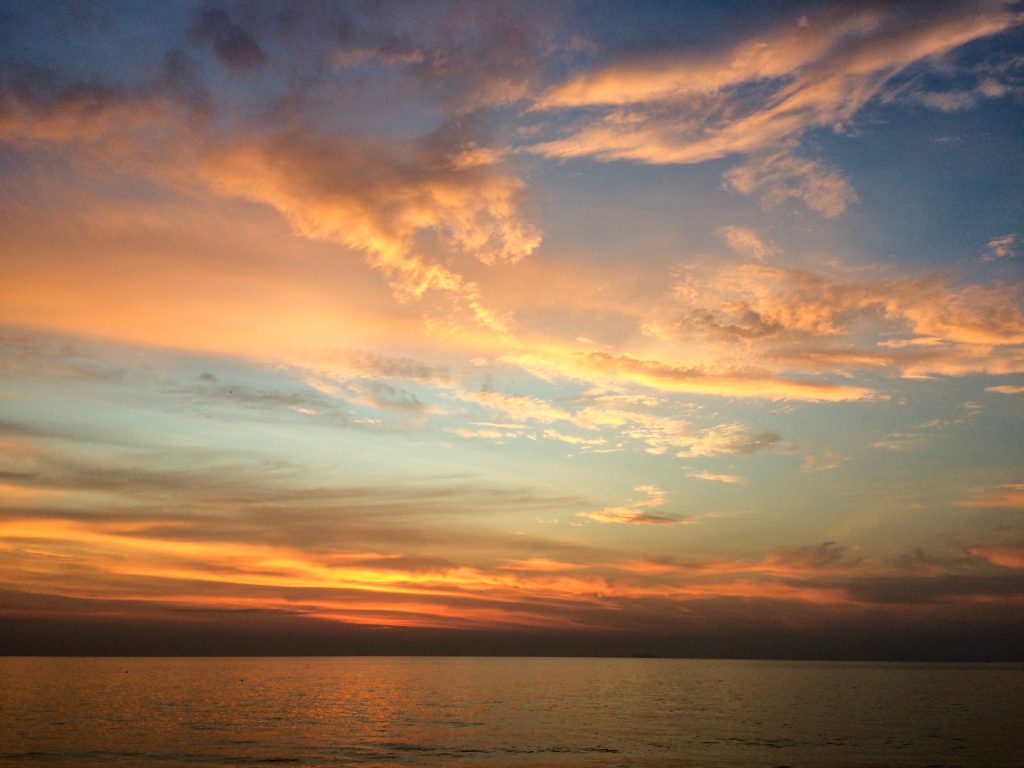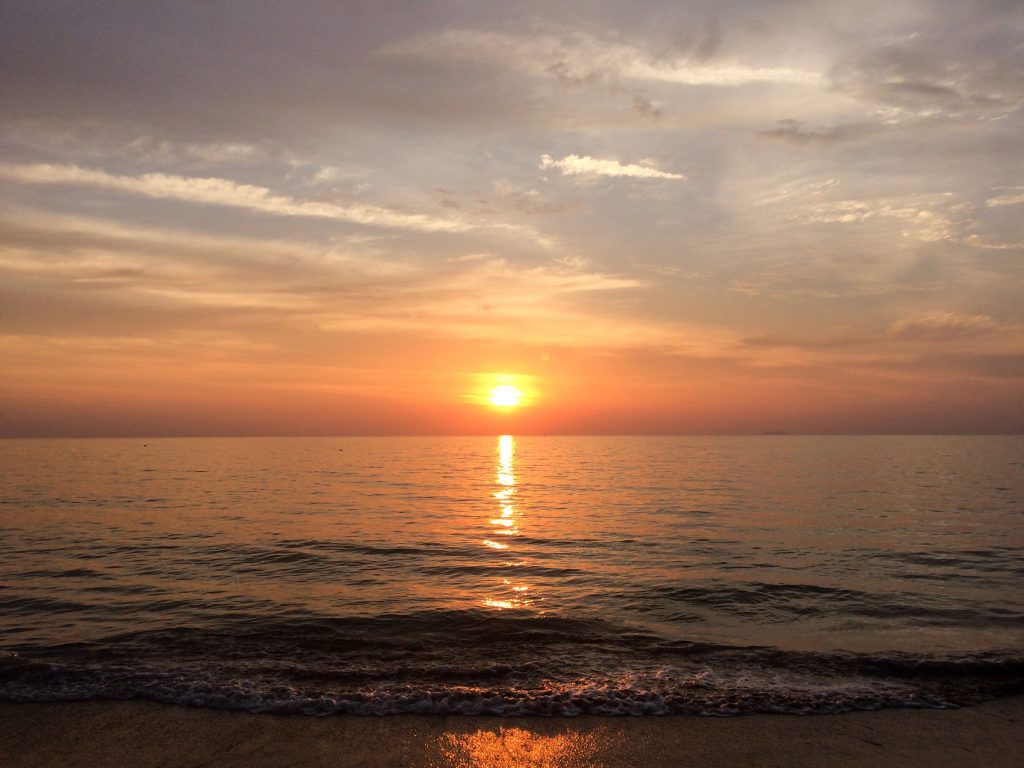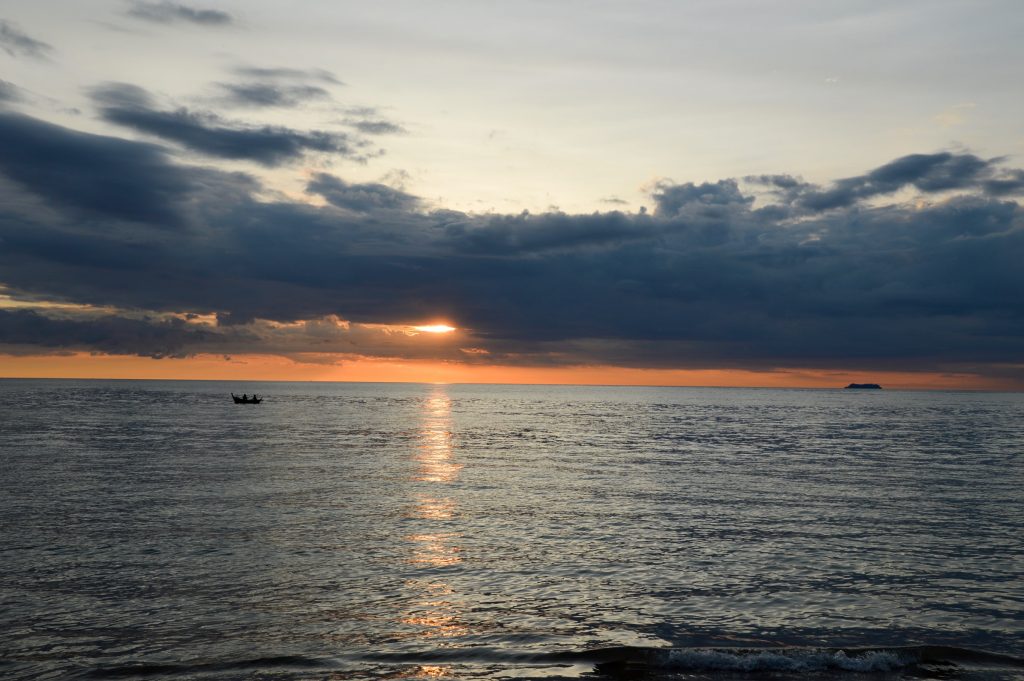 Things to do on Ko Lanta
There are lots of things to do on Ko Lanta. You can rent a motorbike and ride all over the island exploring more beaches. You can ride horses on the beach. You can go to a park/jungle with monkeys. You can take many different boat trips to other islands (including the absurdly popular Phi Phi islands) and to snorkel. We did none of these things and were very happy to just be.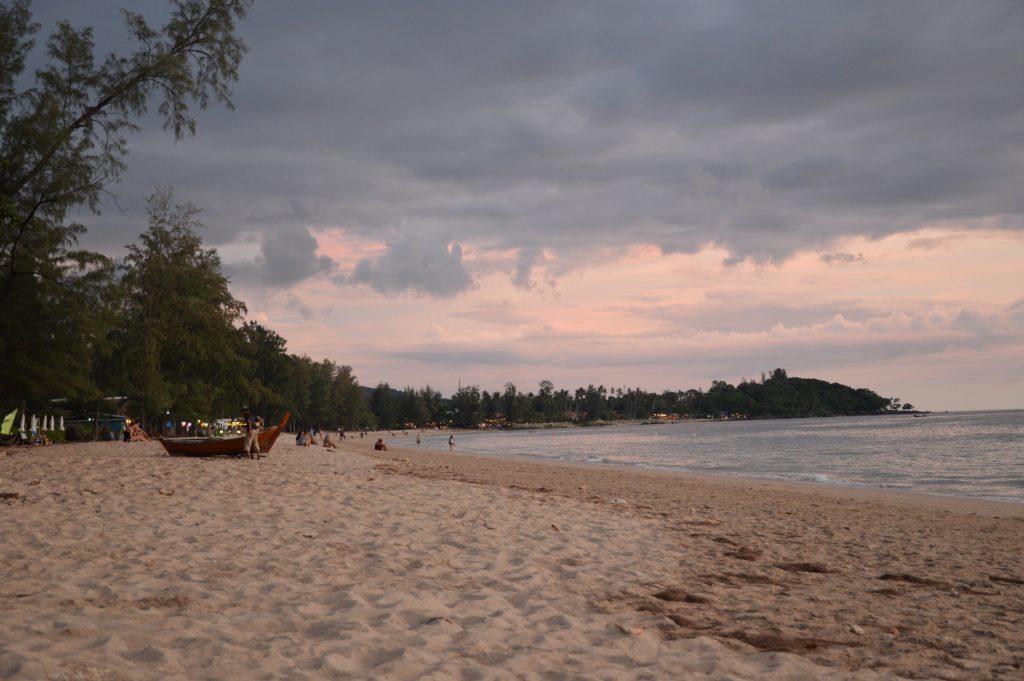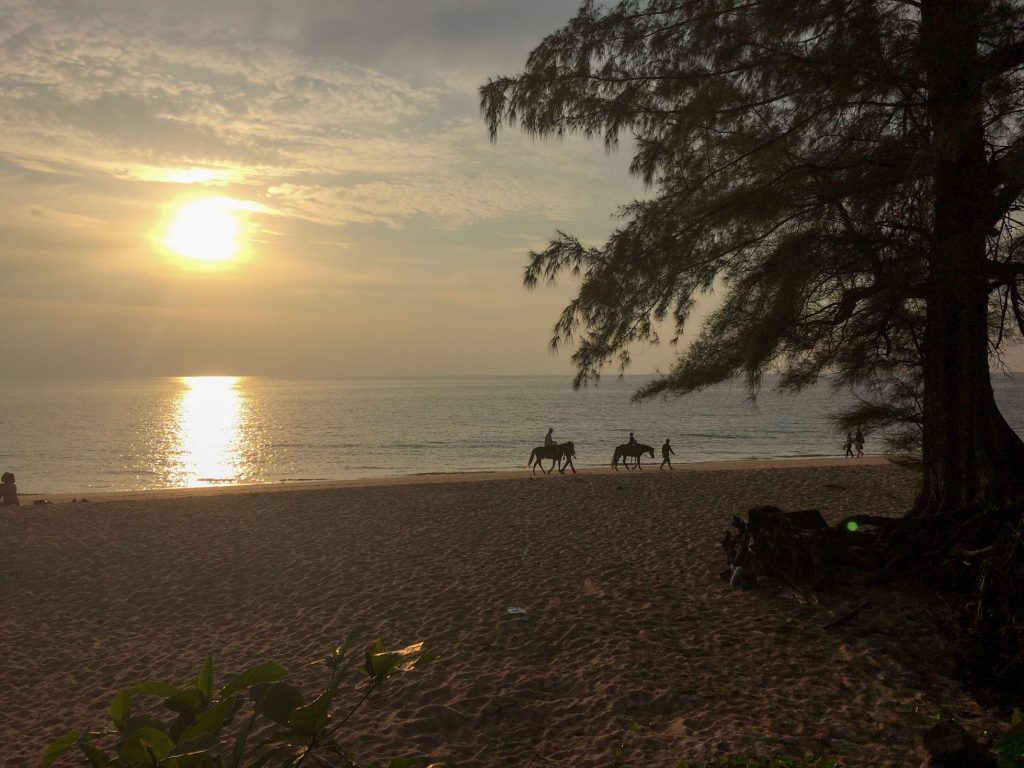 Eats and drinks
The food on Ko Lanta, like on other islands, is pricier than on the mainland. And at most places, much less spicy. But still delicious. And in our area, there were a lot of different options.
Our favorite Thai place was Sununtha Restaurant. The food takes a really, really long time to come out, but when it does, you realize the wait was worth it. Everything from the noodles to the curries to the vegetables were delicious. The food was extremely flavorful without being overly sauced.
Second best goes to May's Kitchen. They actually spiced their food a bit more which was nice. It was bigger and more popular, and a tiny bit pricier, but really good.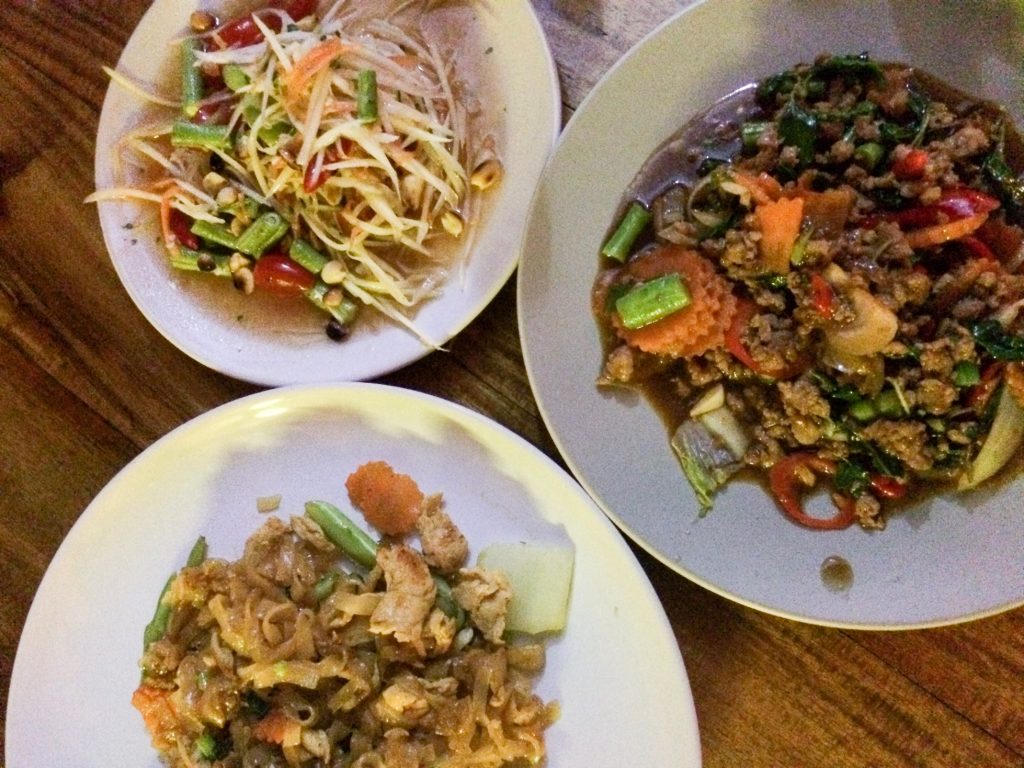 On the beach right behind Raven Blue was a bar/restaurant called Pangea Beach Bar. We wanted to dislike it because it was a bit trendy, but the food was actually great. We specifically recommend their curries and soups.
But you can pretty much wander in anywhere and get a great Pad Thai or curry for $2-3. That's the beauty of Thailand.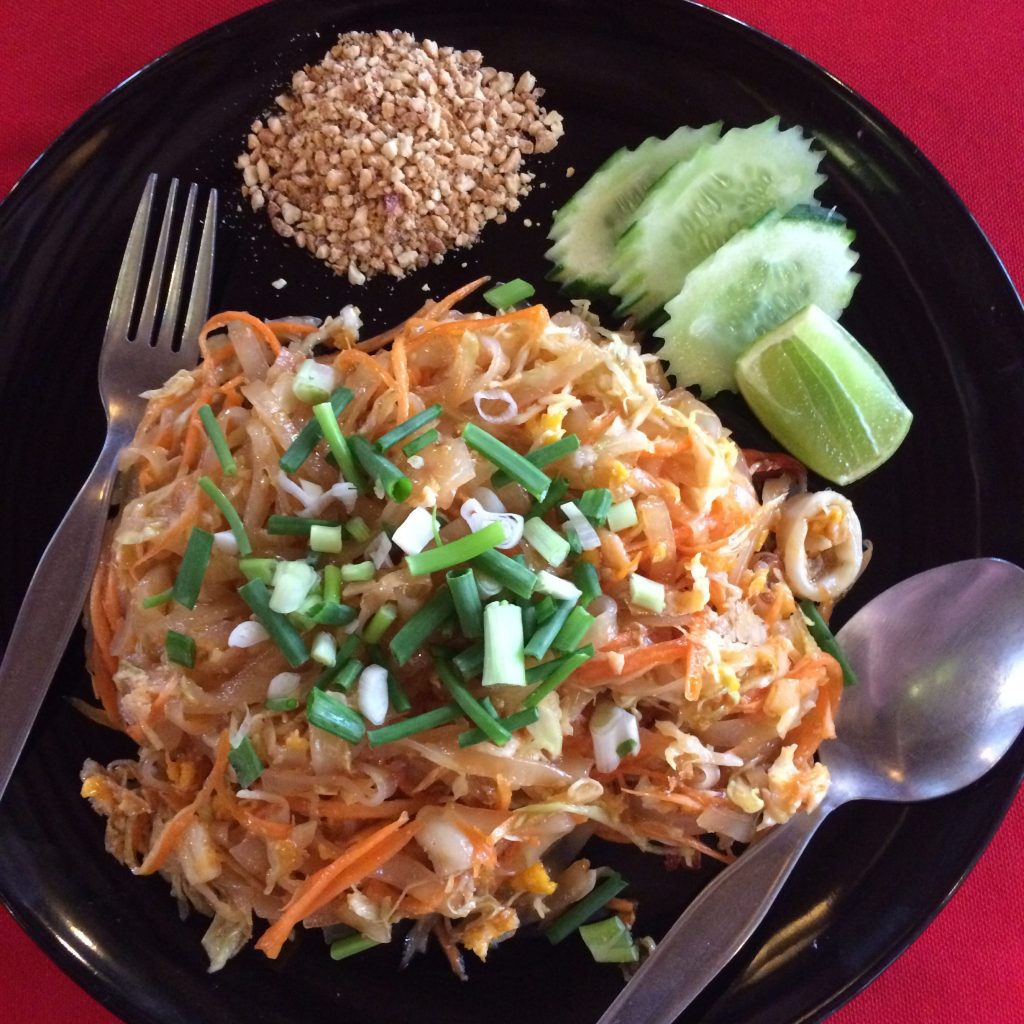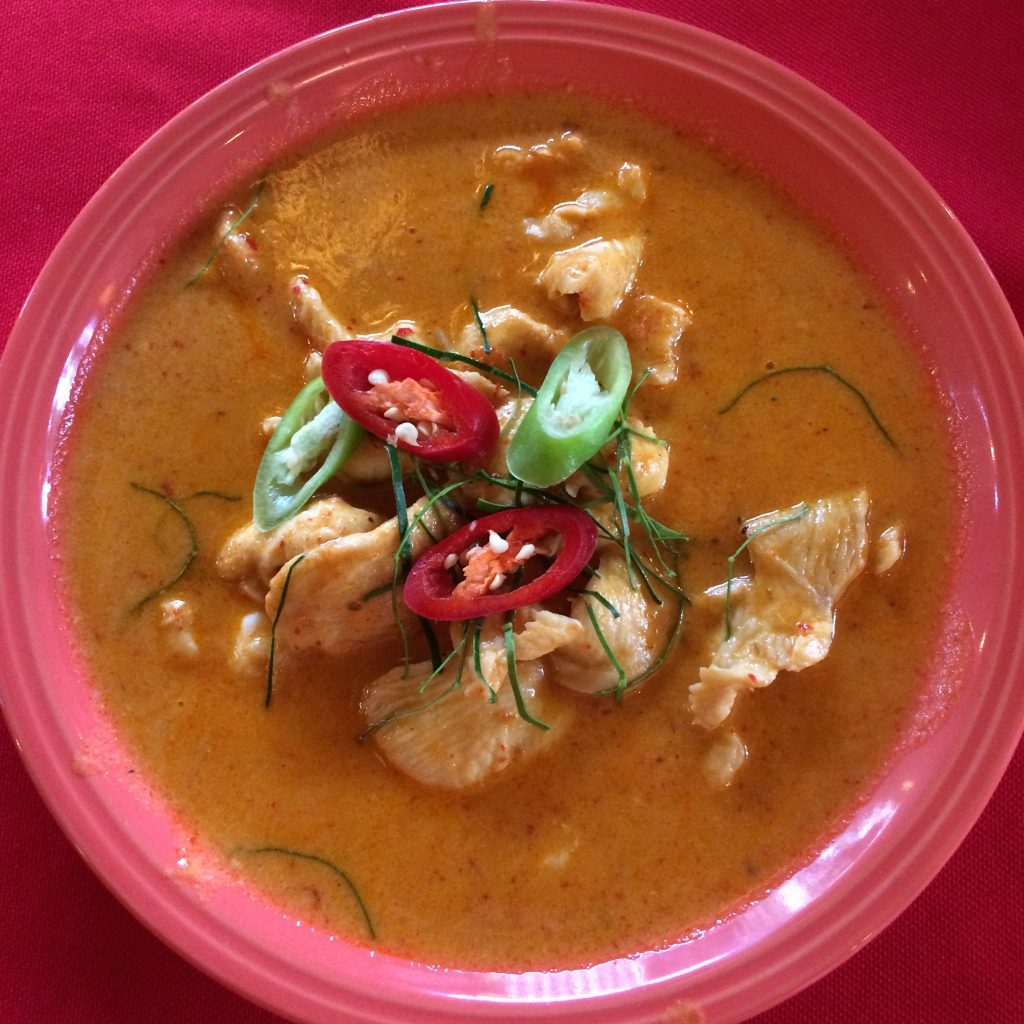 For non-Thai food, the Irish Embassy was a pleasant surprise. Their chicken fingers are absolutely delicious and their burgers get the job done. They also have a pub quiz night which is fun.
The best place to get drinks was the 7/11 down the road. Why overpay for beer at a beach bar when you can bring your own to watch the sunset?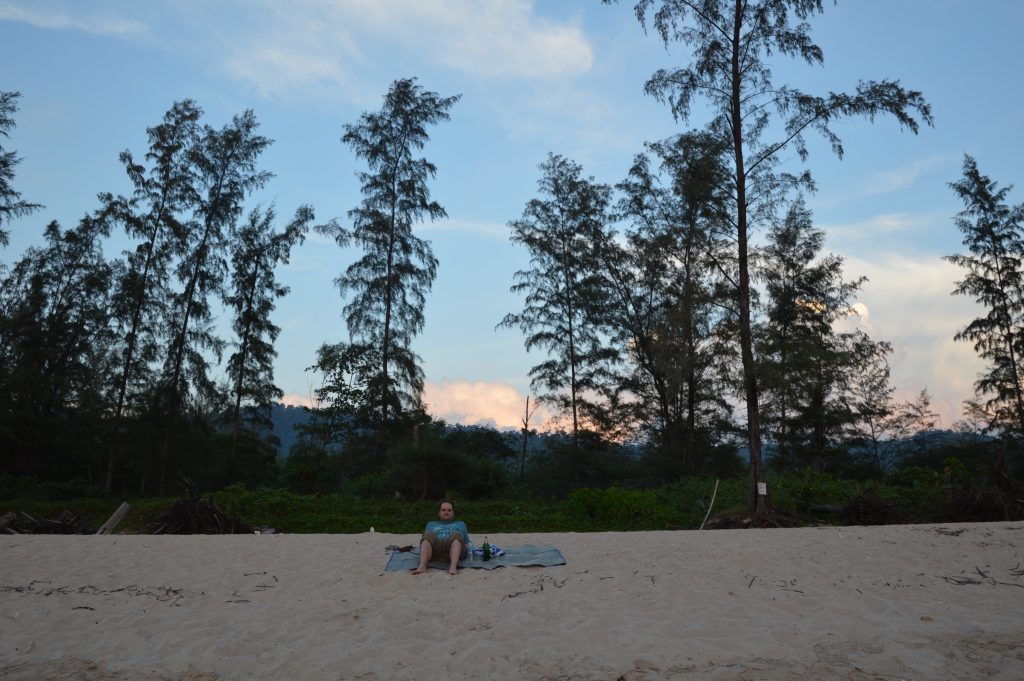 Our week on the island was a perfect respite. When people talk about beach vacations, we would scoff. Why would anyone want to spend their much earned vacation time doing nothing on a beach when they could be walking around cities, visiting museums or parks, finding local spots to eat and drink at? But now we totally get it. We fell into the most relaxing, lovely routine during our time on Ko Lanta and could have spent another week there without getting bored or antsy.
Pin it!