Shea is sharing her story of hope and resilience as part of our "Thriving with LAM" series for Worldwide LAM Awareness Month 2020. Lymphangioleiomyomatosis (LAM) is a rare lung disease without a cure.
Shea was diagnosed in 2017. We're grateful to her for telling her story and offering her advice for living and thriving with LAM.
Shea's story
July of 2017, I woke up in the middle of the night with my heart beating so fast, I couldn't count how many beats per second. It took an hour for my heart rate to return to a normal, but I brushed it off as a one-off episode and went back to sleep. However, it happened again the next day while I was shopping for my wedding dress.
I had that sinking feeling in my stomach that something was terribly wrong with my heart, so my mom drove me to the hospital. After keeping me overnight and running a bunch of tests, nothing was wrong with my heart. To everyone's surprise though, there was something abnormal about my lungs: the CT scan showed that my lungs looked like I had emphysema.
How could a healthy, nonsmoker, 27 year old have emphysema? My lung function tests showed that my function was normal and I wasn't having any breathing symptoms at the time, so my new pulmonologist said to follow up in a year.
July of 2018, I got married, bought a house and a month later, went on our honeymoon to Banff National Park in Canada. All summer I felt bloated and neither my PCP nor GI specialist could determine why. I also noticed I was getting a bit short of breath walking up stairs, but I chalked it up to all the packing and unpacking of our move.
My one year follow up CT scan and lung function tests two weeks after our honeymoon would reveal what was causing these new symptoms.
My pulmonologist called me while I was at work to discuss my results, but he could hear the background noise and asked to call me later that night when I got home. I spent the rest of my shift feeling sick to my stomach because no good news could come from a late night call from your doctor.
My pulmonologist called back just before 10PM and all I could do was bite my fist to keep myself from screaming as he broke the news. My lung function tests were considerably down from the previous year. My CT scan showed that I had fluid all around my right lung, under my diaphragm and in my abdominal cavity. With this new development and the cysts throughout my lungs, he said that instead of emphysema, I most likely had LAM and he specifically said not to look it up online.
I waited a full 24 hours before researching LAM and fell into a spiral of despair that weekend. What was supposed to be an exciting time of kicking off married life was turning into a nightmare I couldn't escape.
A couple days later, I had a nearly a liter of fluid removed from around my lung, which tested positive for chyle; further solidifying the LAM diagnosis. I was referred to the LAM clinic in Boston where I was told that I definitely have LAM and was immediately started on sirolimus (the only approved treatment for LAM).
What did this mean for my life going forward? Could I still do all the things I loved?
Thankfully I was connected to The LAM Foundation and the Lammies Facebook group, which not only lifted my spirits because I wasn't alone in this new normal, but also gave me hope that LAM didn't need to have the last word on everything I do.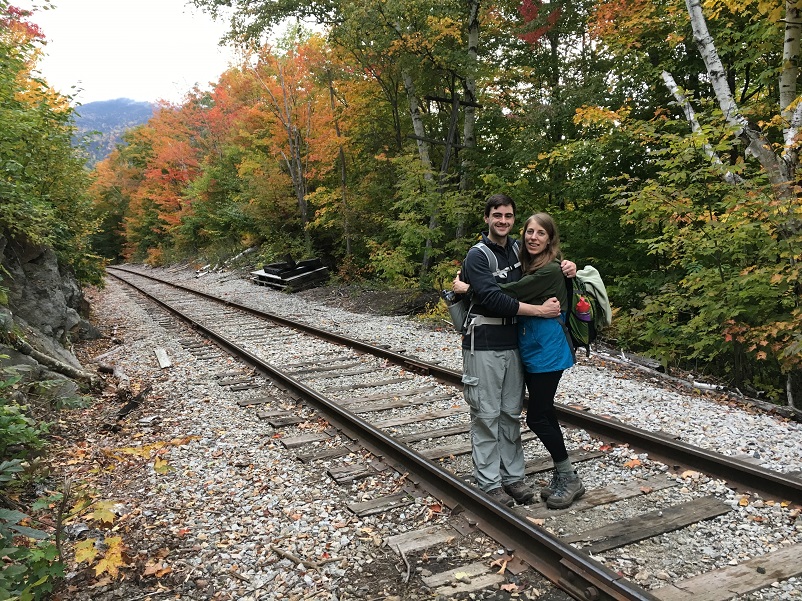 New Hampshire has 48 mountains that are over 4,000 feet, creating a goal for most hikers in the region to complete all 48. I had started working on the list years before my LAM diagnosis and was worried that I may never get to complete that goal. A week after my first visit to the LAM clinic, I decided to continue on with my annual October hike and check another mountain off the list.
It wasn't my fastest hike as I got exhausted more frequently and had to rest longer to catch my breath, but I was determined to keep going until I reached the top. The view of the pretty fall foliage was clouded over by the time I got to the top, but I was more excited that I could still continue with my hiking, despite having to go at a slower pace.
My LAM doctor encouraged me to continue running to keep my lungs strong. I had been a runner since elementary school, participating in cross country and track, and sticking with recreational running during college and after moving to New Hampshire.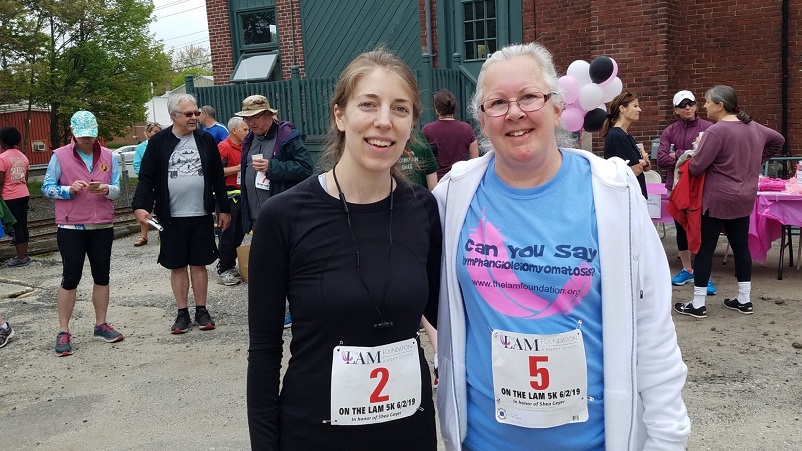 I wasn't running as much in the two years leading up to my LAM diagnosis, so it was a bit disappointing to me that the On The LAM 5K my mom had organized for WWLAM 2019 was my slowest 5K running time ever. I was tempted to write-off running altogether and just stick with walking and hiking, but a difficult hike in October made me realize that I needed to seriously work on my endurance and the only activity that had improved that for me was running.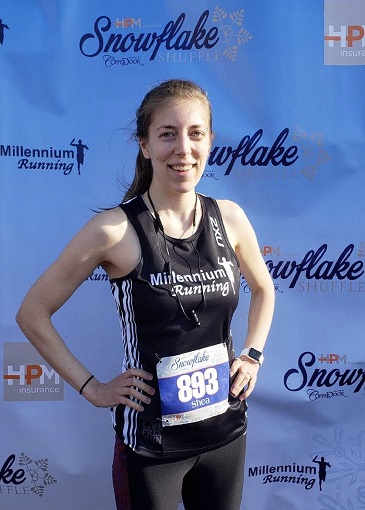 This past January, I joined a local running club and despite COVID-19 canceling the spring group runs and events, I've been running a 5K on my own nearly every weekend, working on getting my times down.
I haven't gone hiking yet this year, but when I do, I hope to say, "Ha! Take that LAM! I'm stronger than ever and can still do everything I love!"
About Shea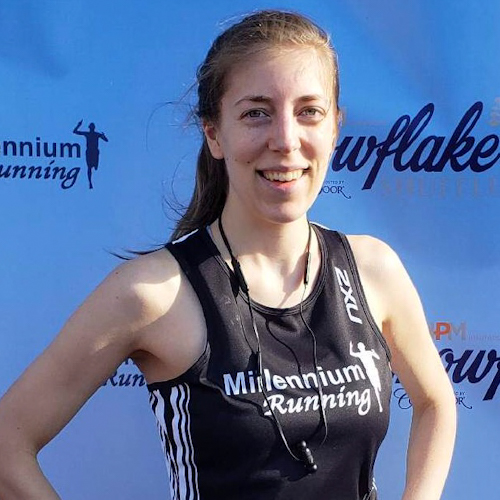 Shea is almost 30 years old and is a pharmacist living in New Hampshire with her husband and two cats. Shea grew up in Maine, which probably explains why she loves the outdoors, like hiking in the mountains or going running. She also loves music, whether it's finding new albums to add to her expansive collection or going to concerts to see her favorite artists play live.
---