Last Updated on 1st June 2020 by Sarah and Justin
Sally is sharing her story of hope and resilience as part of our "Thriving with LAM" series for Worldwide LAM Awareness Month 2020. Lymphangioleiomyomatosis (LAM) is a rare lung disease without a cure.
Sally was diagnosed in 1981. We're grateful to her for telling her story and offering her advice for living and thriving with LAM.
Sally's story
I originally started having issues in 1975. I had a bronchoscopy which showed the LAM but the doctor didn't know it. I had a lung biopsy in 1981 because of symptoms flaring up.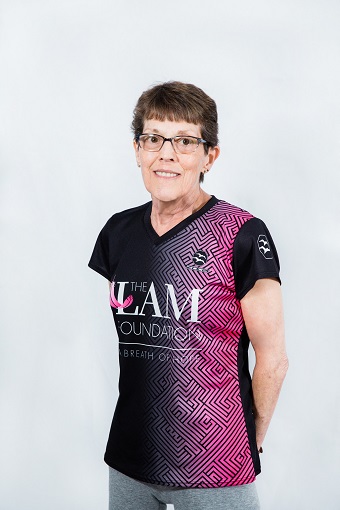 I again showed symptoms, but there was again no diagnosis. I was given Depo Provera shots (the only thing given at the time). After being on it for so long, I decided to stop the shots and then menopause kicked in.
In 1985, I was seeing a pulmonary doctor at Kaiser. One visit, he came in the room and said "you have lymphangioleiomyomatosis and you'll need a transplant in your 50s" and then walked out.
I did my research at Case Western Reserve Library here in Cleveland. After I read the reports on TSC and LAM, I went outside on the steps and cried. But after a few minutes, I realized that I had beaten the odds on a LAM death sentence (this was back when life expectancy was 10 years to live). I was going on 10 years with symptoms so I was ok.
TSC was a reality check. I should be mentally incapacitated but there I was, 31, and doing quite well. I had found out I had TSC at 21 years old and 6 months pregnant. I had not known it would come back in relation to LAM.
Life went on.
I finally saw my first LAM doctor, Paul Lange at University Hospitals. I now follow up at the Cleveland Clinic, first with Jeff Chapman and now Joseph Parambil.
With the treatment of sirolimus (the only approved treatment for LAM), I have chosen not to get a transplant, although I did go through the transplant process. The best thing ever that happened was the MILES trial and sirolimus. It saved my life.
I don't dwell on it. It's been 39 years since my diagnosis. I'm 68 years old and I have had a great life. I have a son, Chris, who is 46. I work out and do what I want to do since retiring in 2011.
Don't sweat the small stuff. Go live your life. Do what you want.
About Sally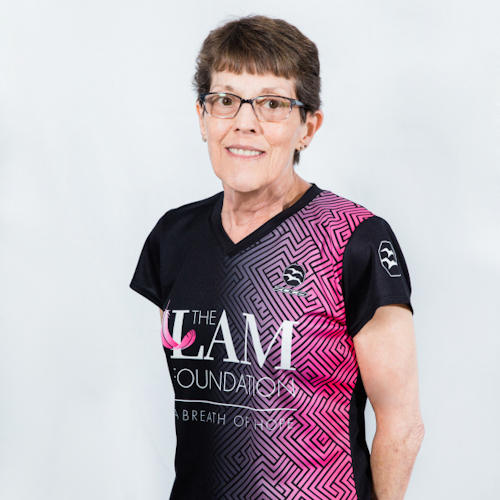 My name is Sally Nagel, 68, born in Texas; wound up in Ohio 40 years ago where I decided to stay after a divorce from an abusive marriage. I have two older sisters, Julianne and Deborah, where one lives in New Mexico, the other one in Texas. My son, Chris, is 46.
---