Last Updated on 8th January 2019 by Sarah and Justin
We didn't spend nearly enough time in Kuala Lumpur (KL), Malaysia. For reasons we can't even remember now we squeezed it into a three-day stint between George Town and Singapore. It's a huge city with so much to see and do and it also seems like a place that grows on you the more time you give it. But alas, like with Seoul, we failed. If you too only have three days in KL, here are some things to keep you busy.
Petronas Towers and KLCC Park
KL's most famous landmark, the Petronas Towers are the tallest twin towers in the world. We visited at sunset when the pink light hits the buildings.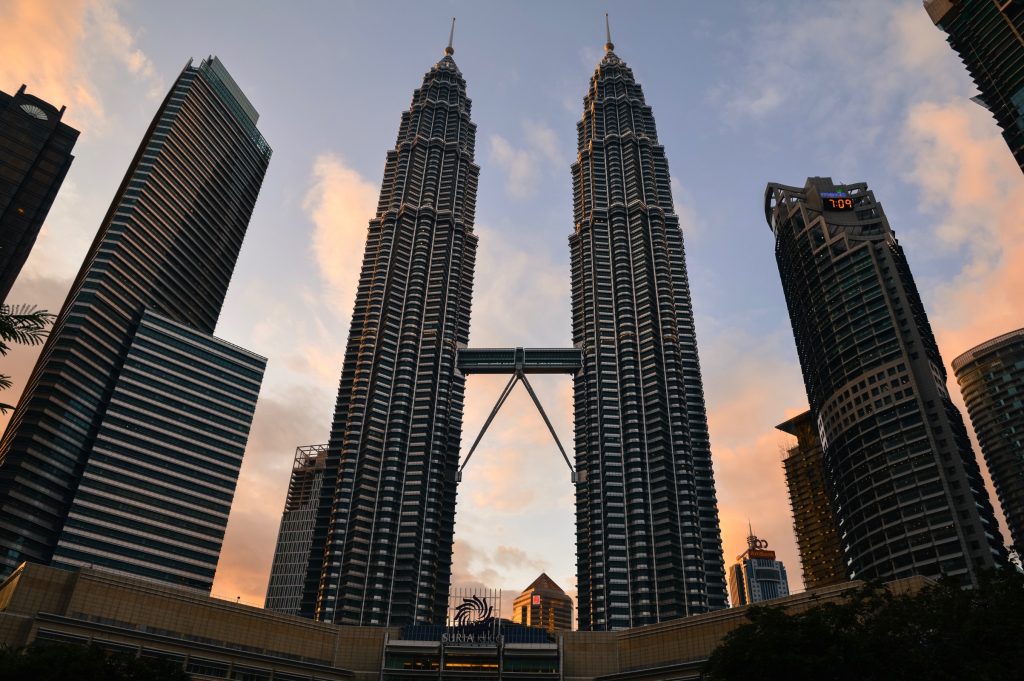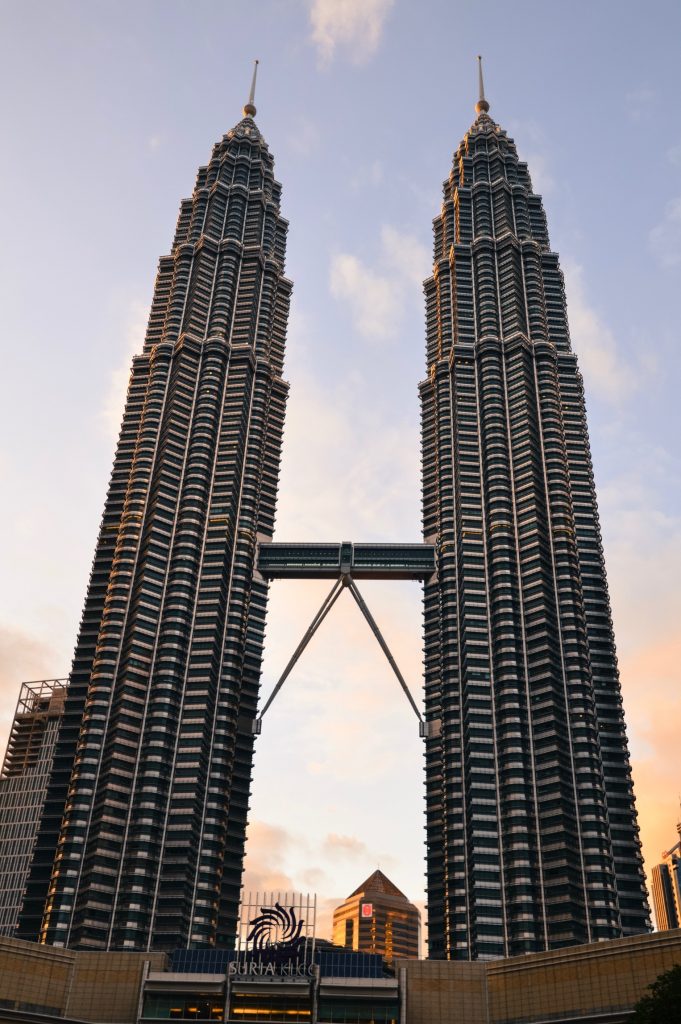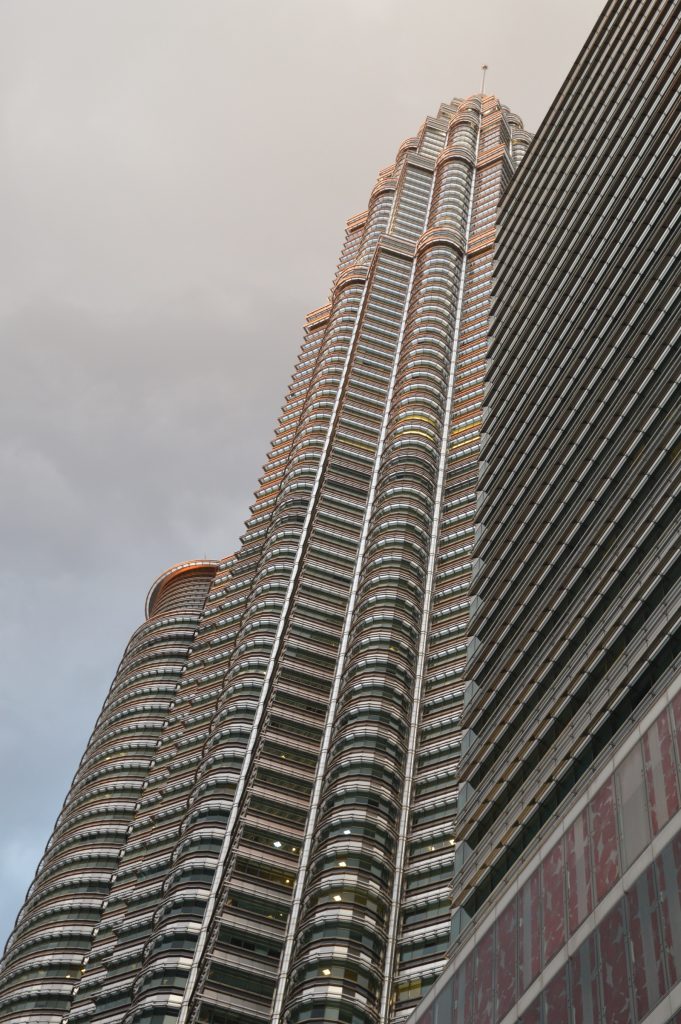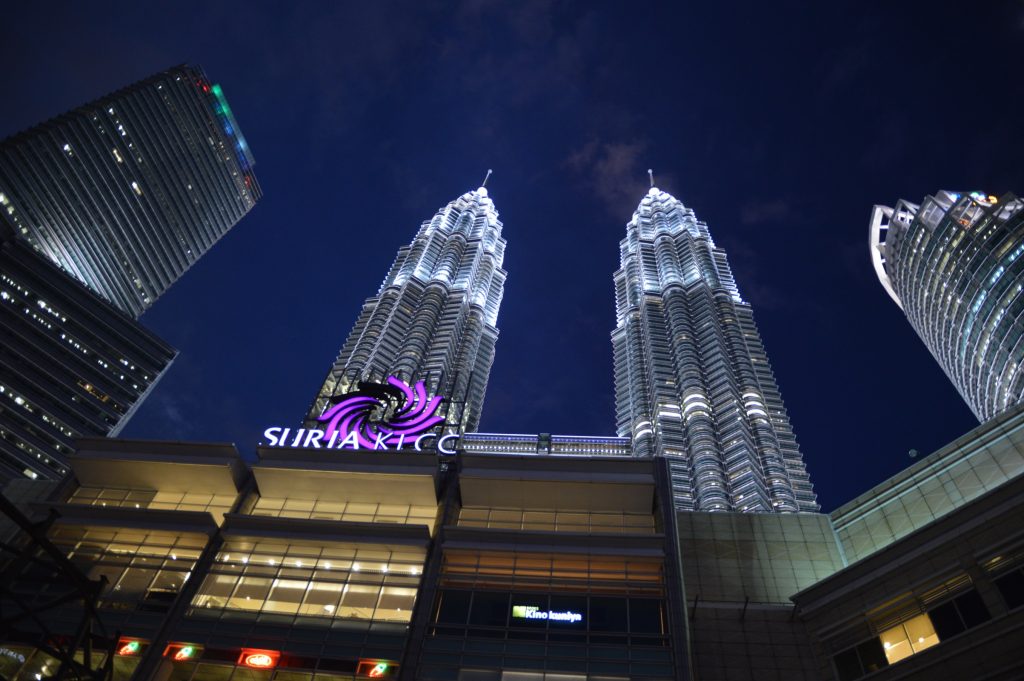 KLCC Park sprawls out from the base of the towers. It's a beautiful spot to walk around or watch the sunset.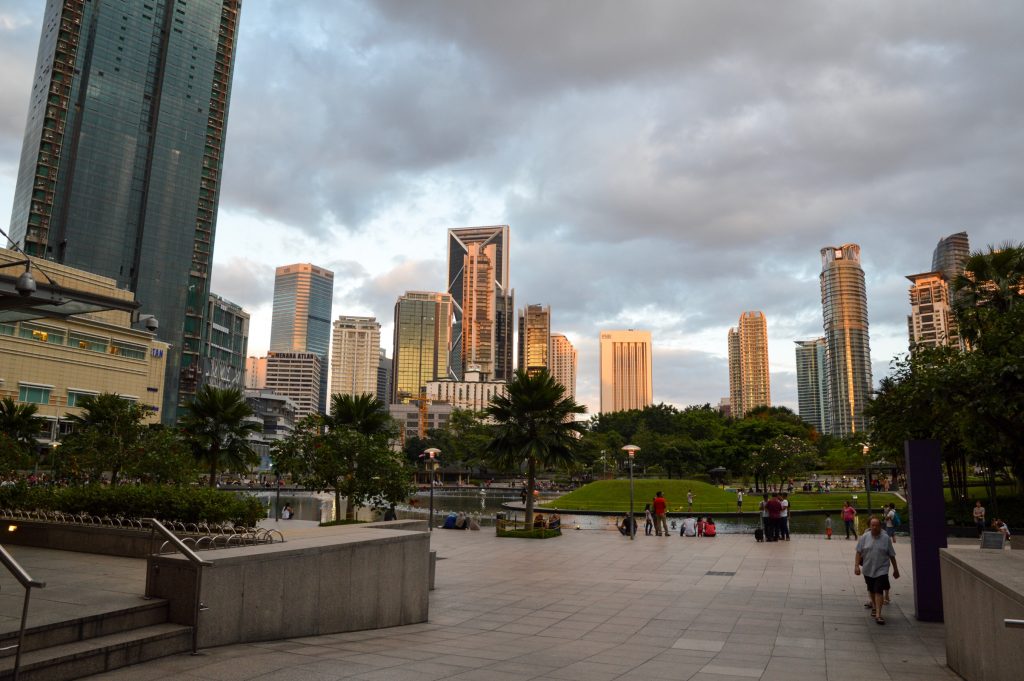 Islamic Arts Museum Malaysia
We thought the Islamic Arts Museum Malaysia was great. The highlights were the miniature models of major mosques from around the world and a calligraphy exhibit.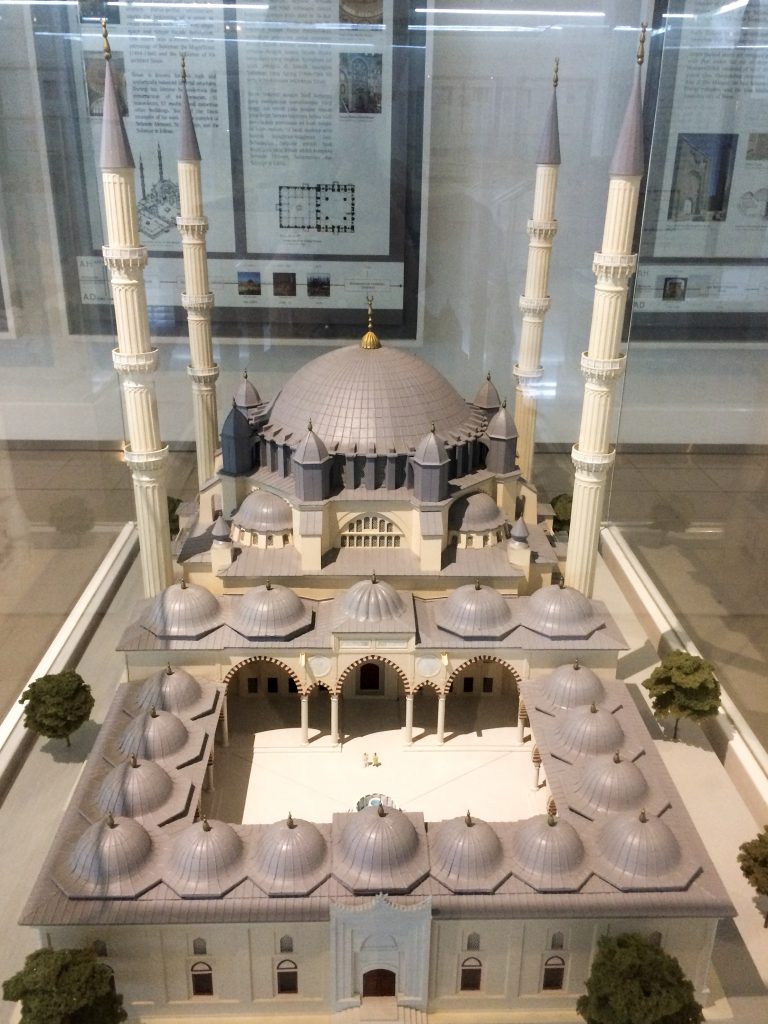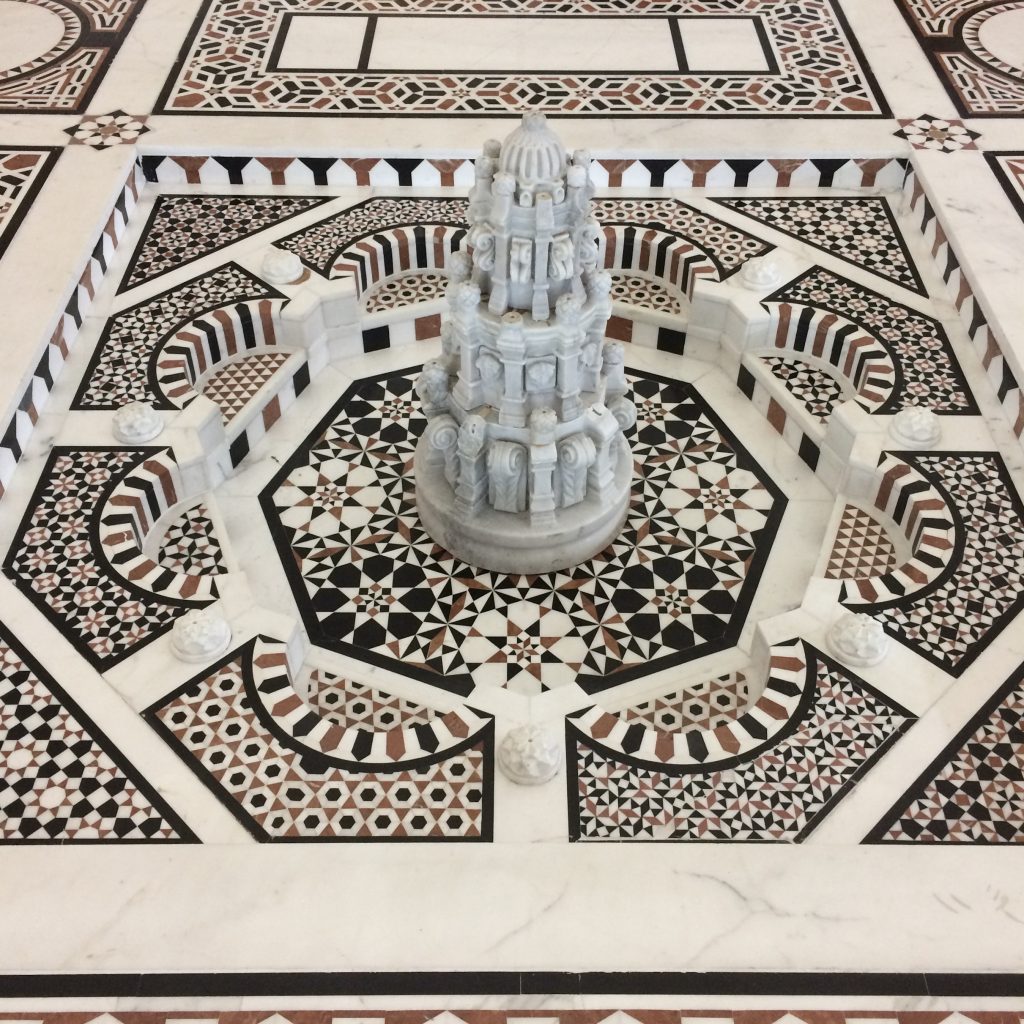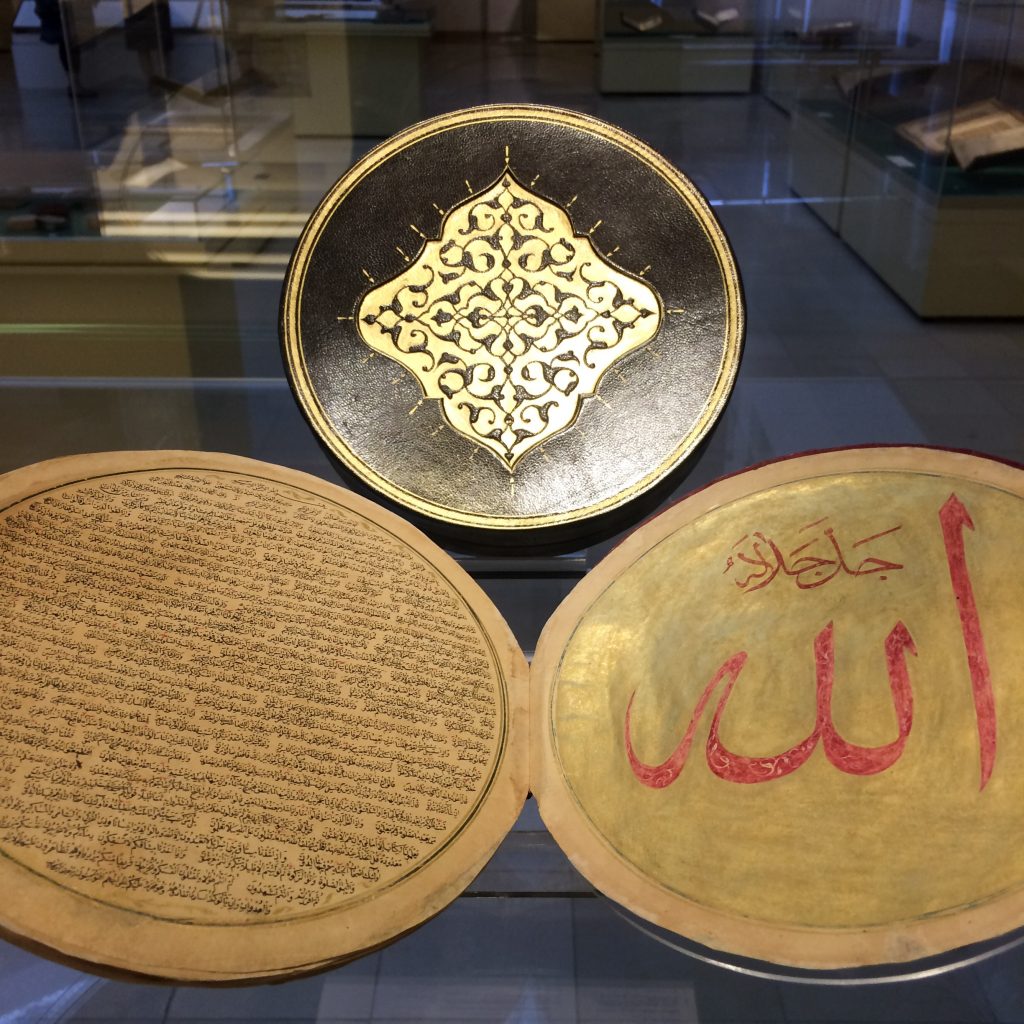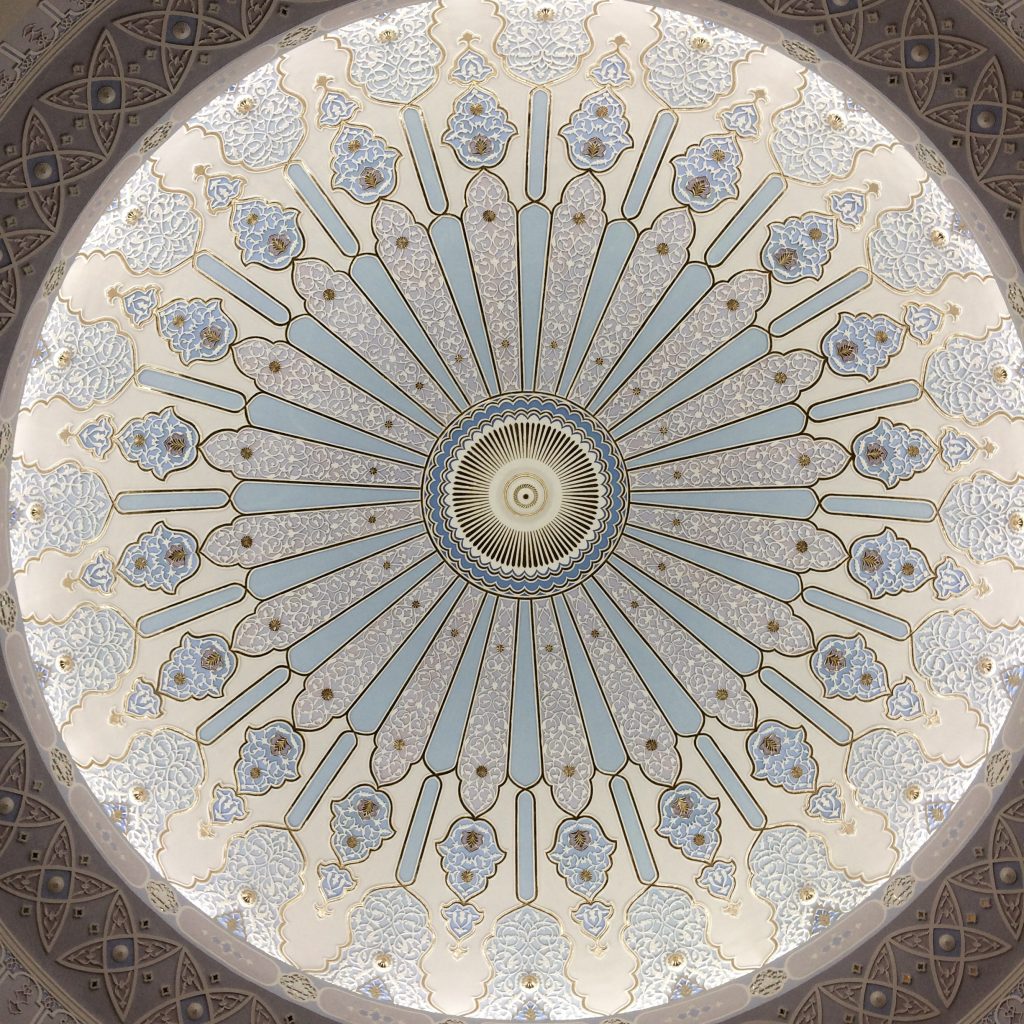 National Mosque of Malaysia
Located just down a short hill from the Islamic Arts Museum, we basically stumbled on the National Mosque of Malaysia. We didn't go inside, but enjoyed walking around the grounds, where there are fountains and and small parks.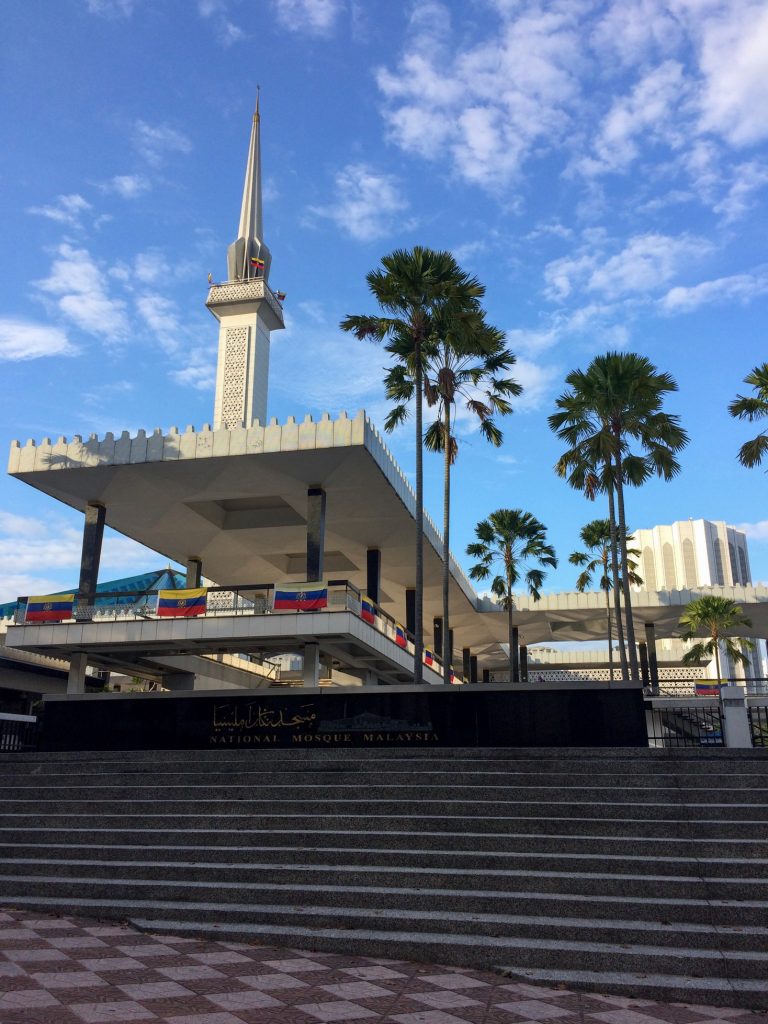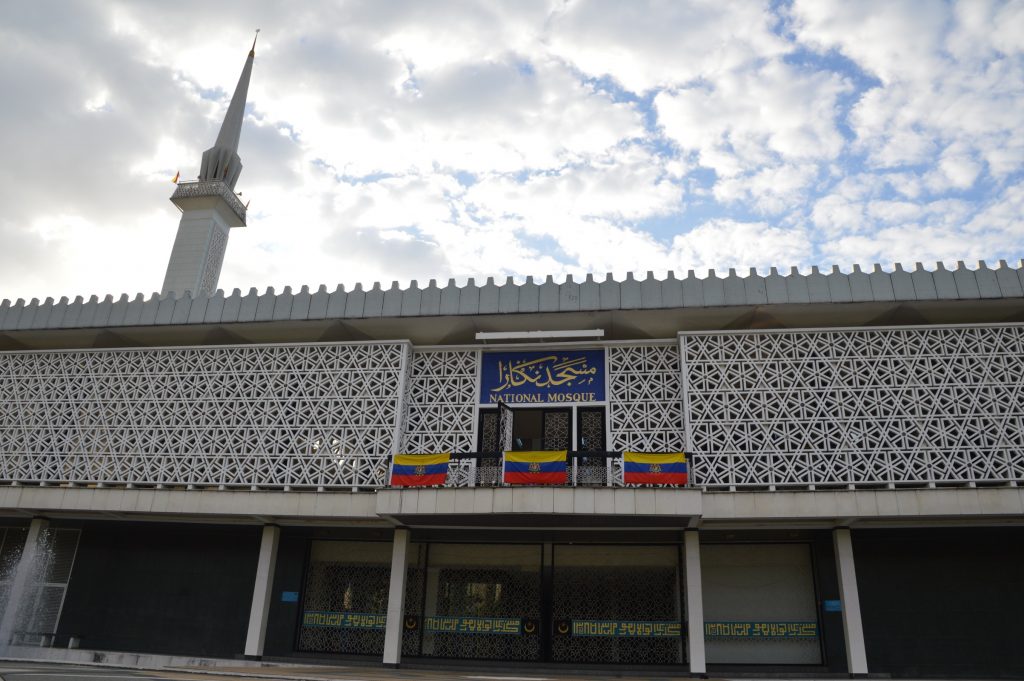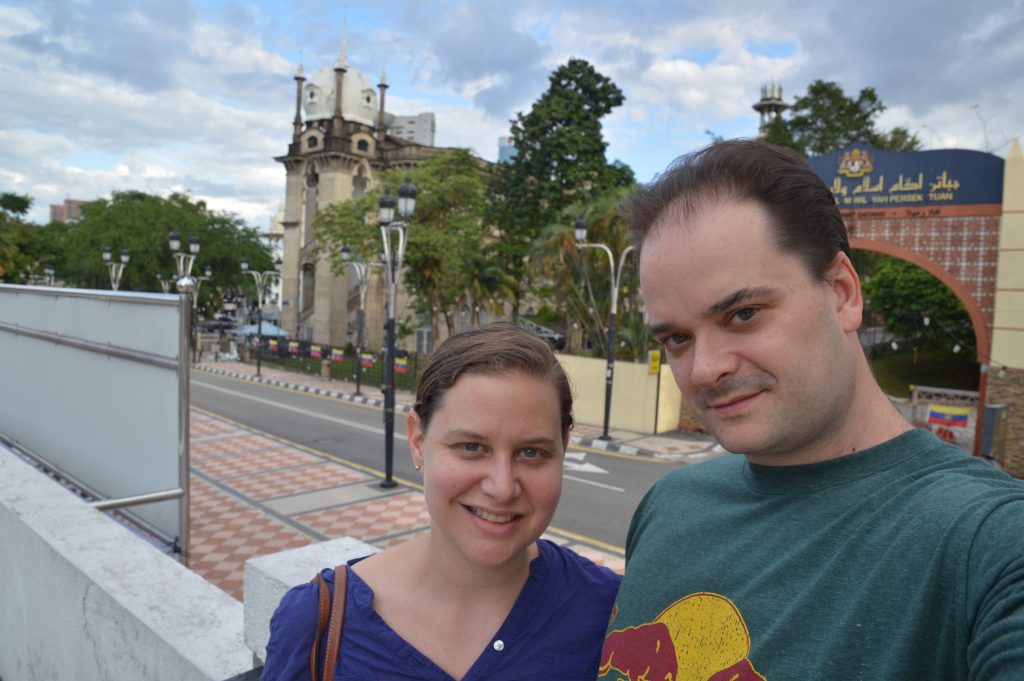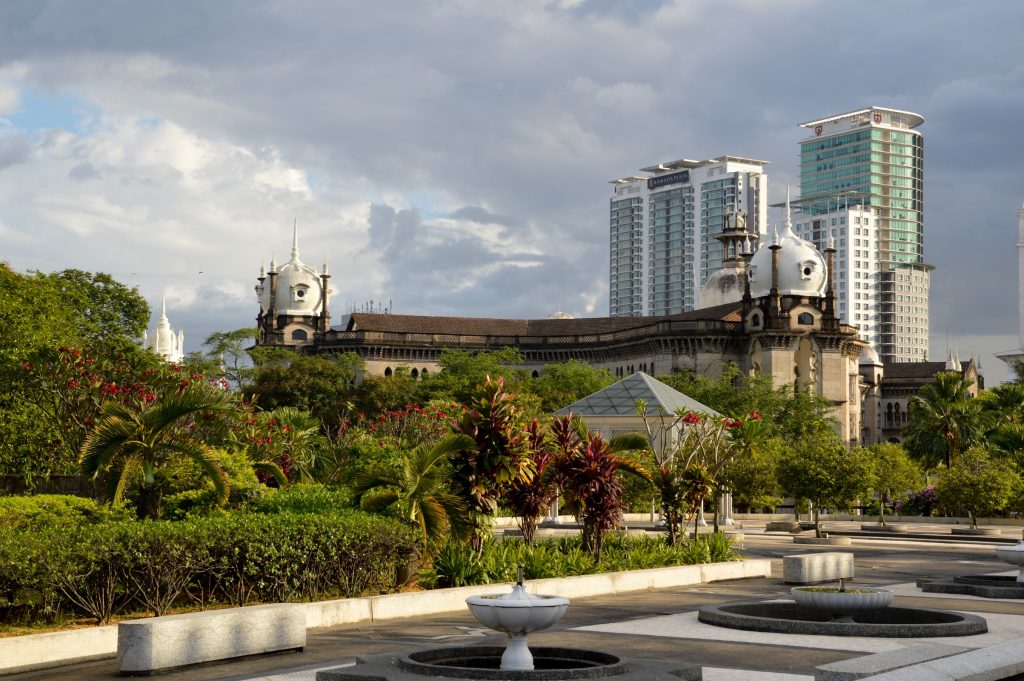 Bukit Bintang
We stayed on the outskirts of the neighborhood, Bukit Bintang. It's KL's answer to Times Square (and even one of the malls is called Times Square). It definitely has its share of bright lights, but isn't really comparable. We did enjoy all the shopping on offer (especially after we accidentally shrunk some of our clothing in a laundry mishap). And it was a fun place to walk around, day or night. Our apartment building had a pool (a must in KL given the heat!) and had nice views of the surrounding neighborhood.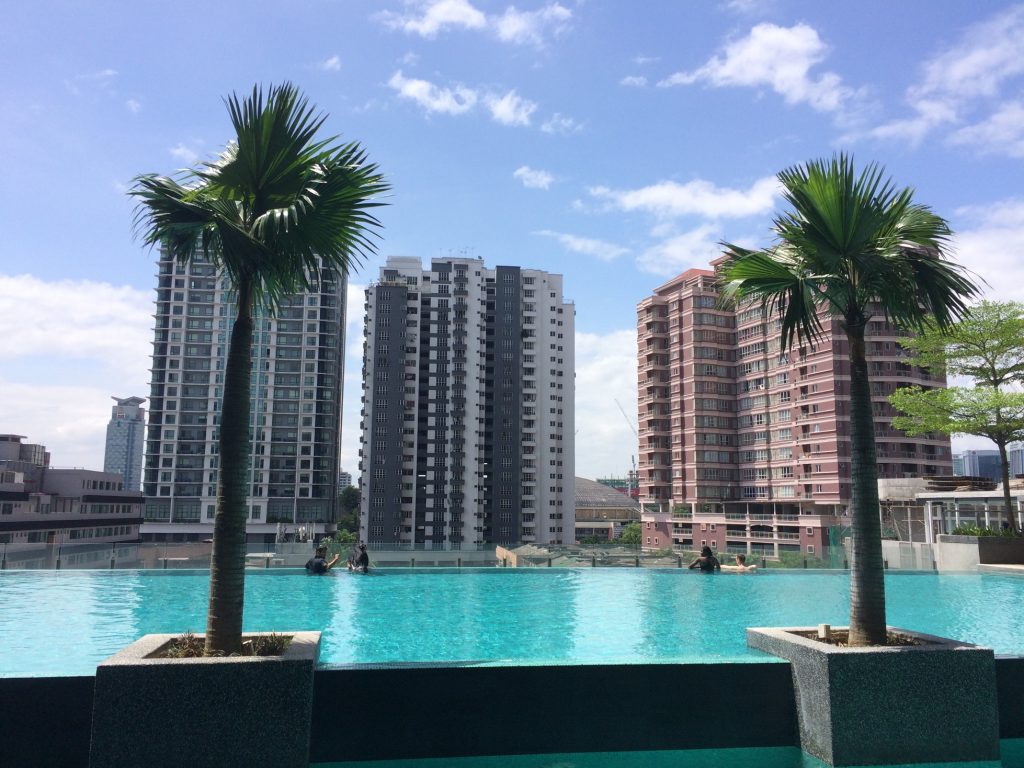 Eats and Drinks
All types of food are available in KL. We stuck to the noodles and Indian-inspired dishes that we enjoyed so much in George Town. Alcohol is really expensive in the majority Muslim country of Malaysia, so we didn't explore the bar scene.
One of the major landmarks in Bukit Bintang is the Jalan Alor Night Food Court. It's a street full of food – sit-down restaurants and take-away stalls. We didn't actually eat there, but it was really fun to walk through.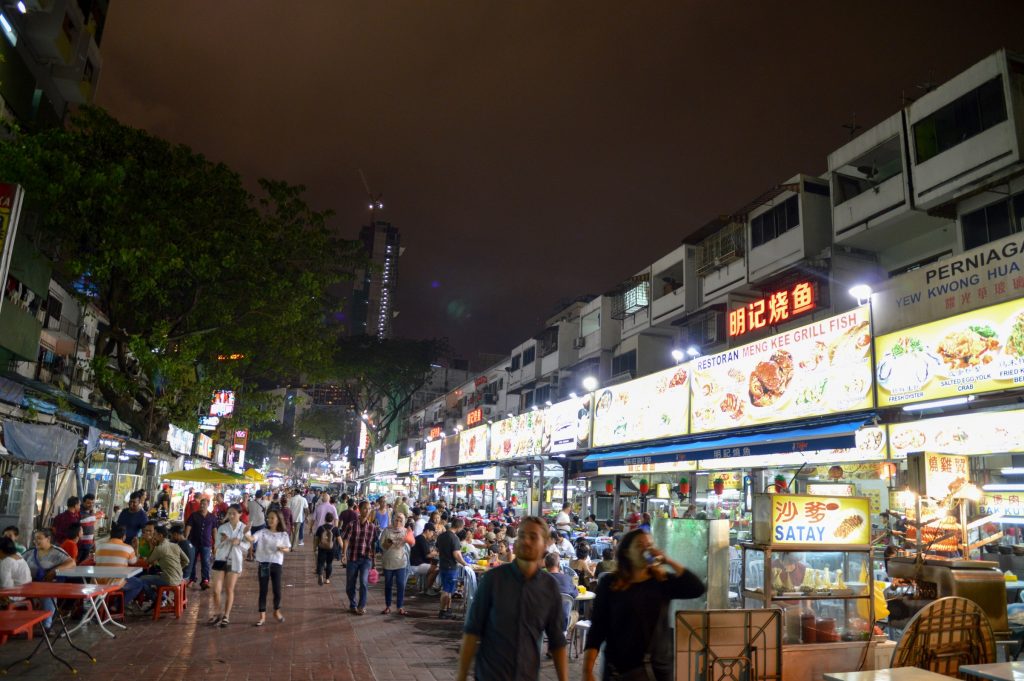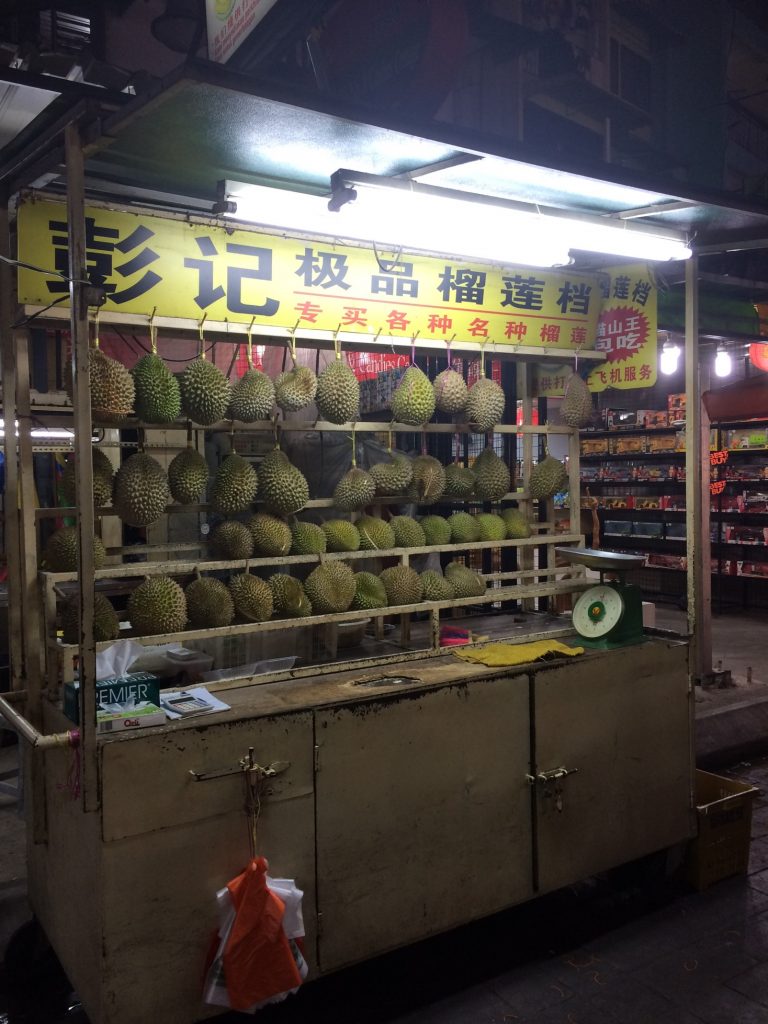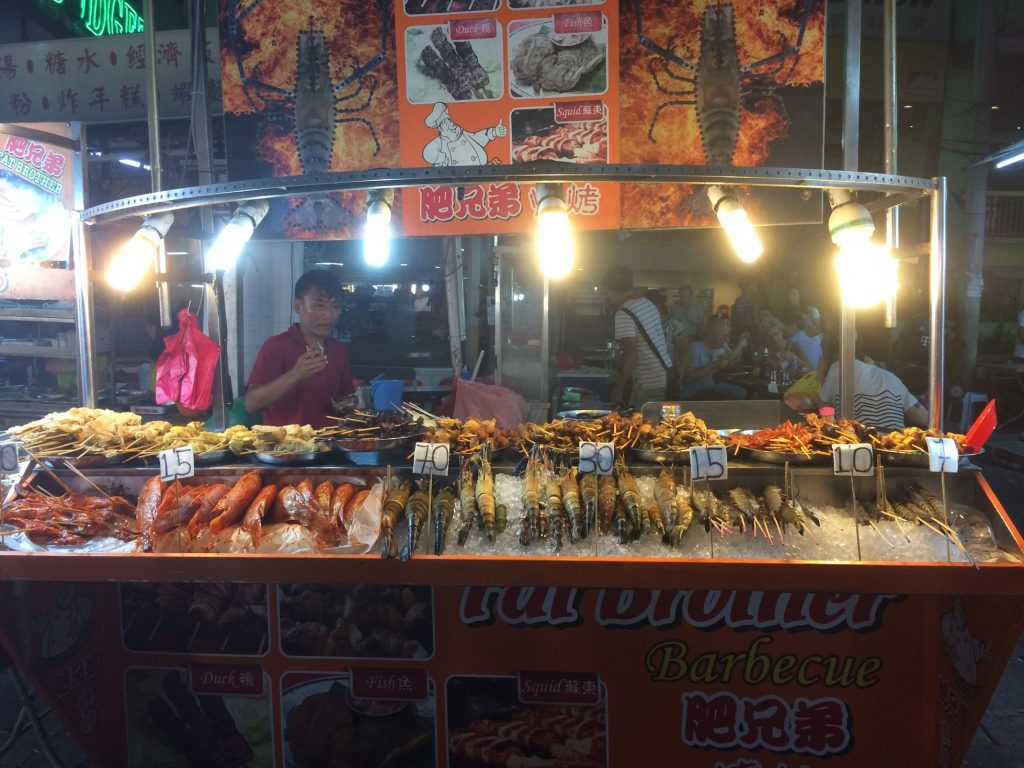 Our favorite place that we did eat was the food court at the Lot 10 shopping mall – Lot 10 Hutong. It was essentially an indoor, upscale, air conditioned (!) hawker center. All the vendors there are well-regarded (sometimes famous) and known for specific dishes. We ate there several times and so got to try a bunch of different places offering delicious noodles and soups and duck and dumplings. Our favorite was the BBQ pork wanton noodles from Ho Weng Kee.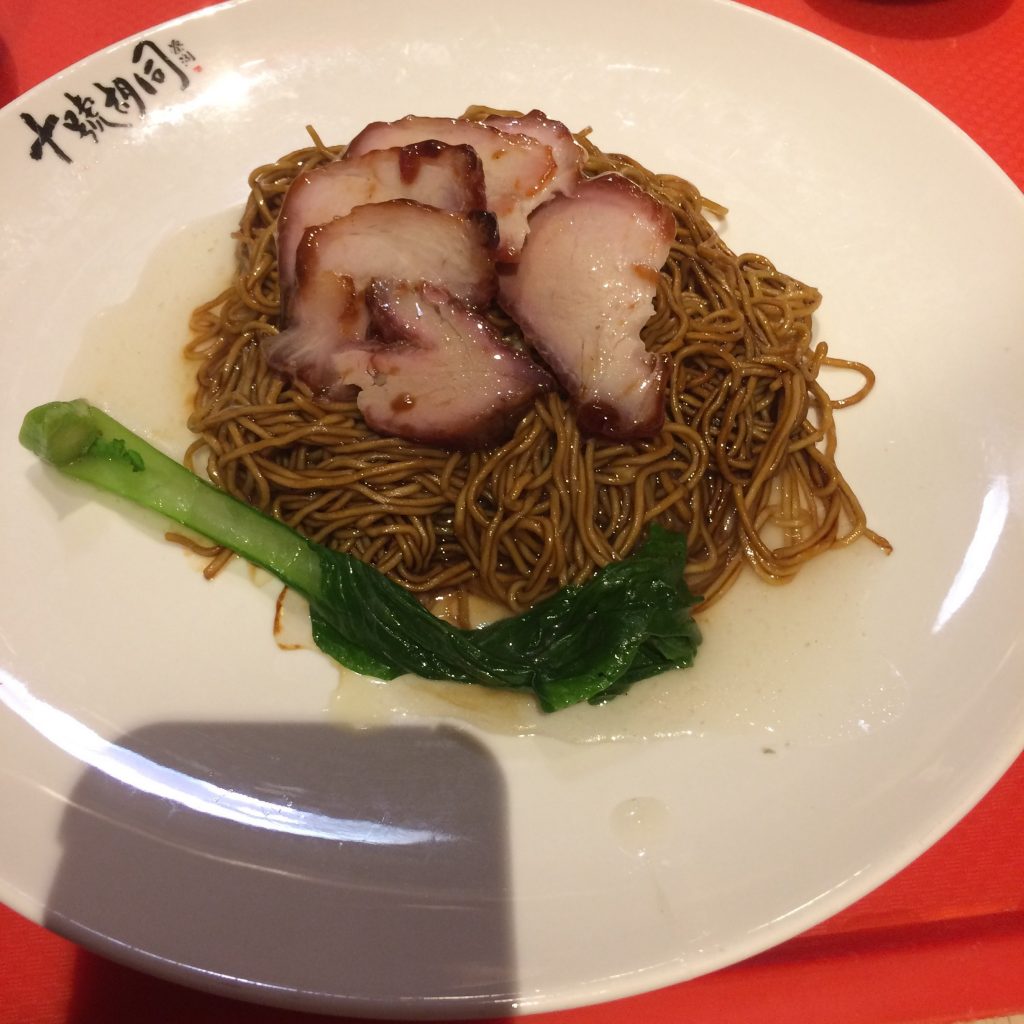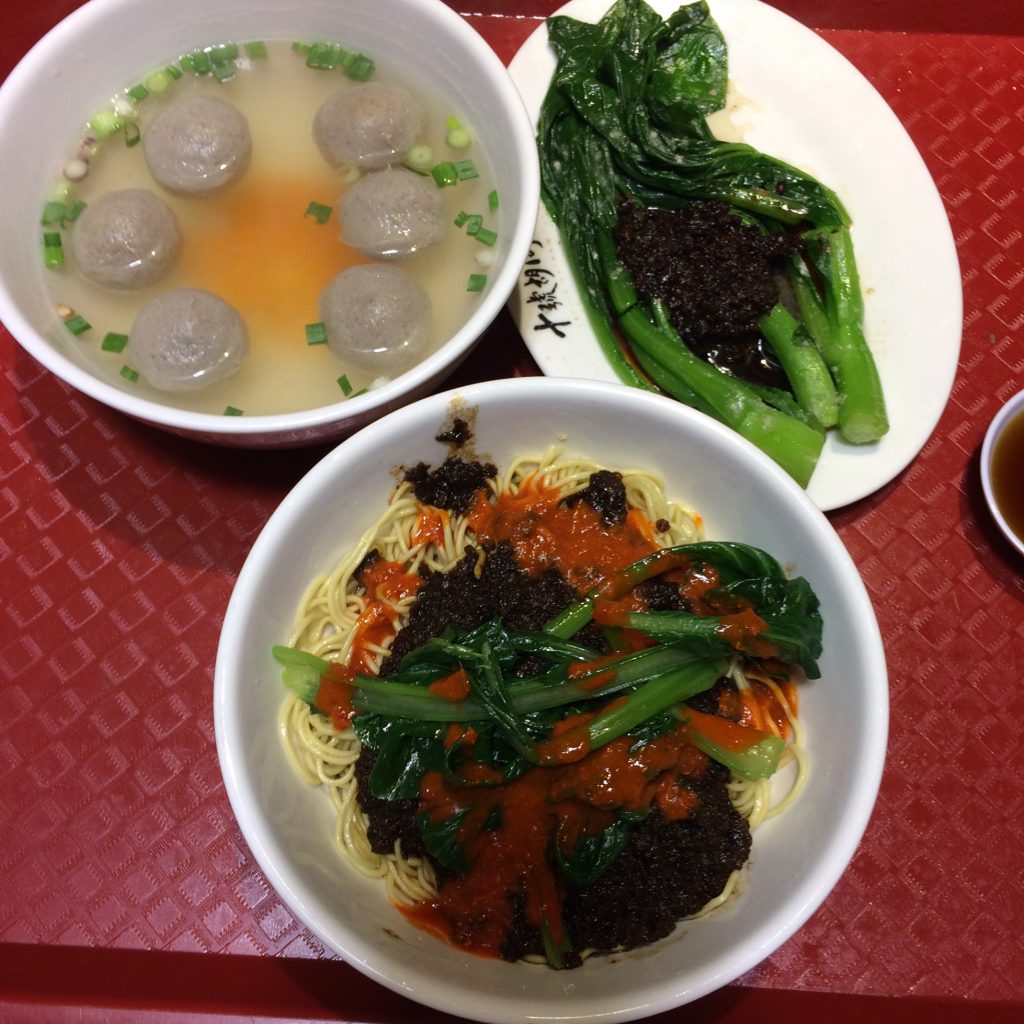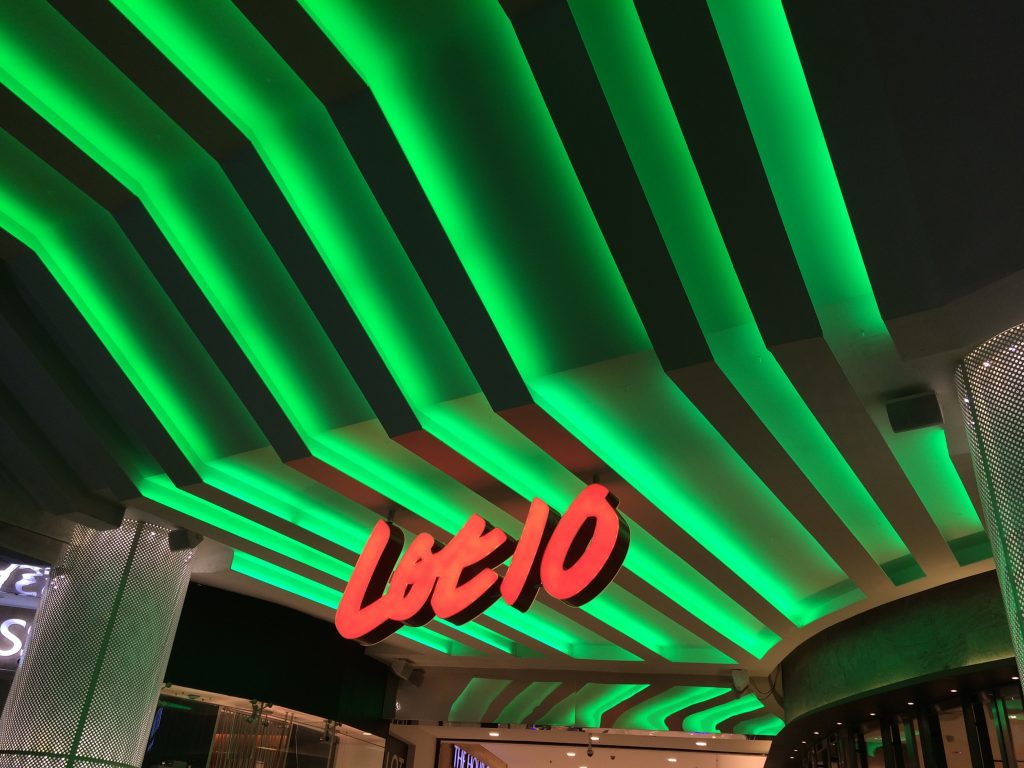 We also ate nasi kandar at a local spot one block over from Jalan Alor, Restaurant Tg's Nasi Kandar. The garlic naan was amazing and came with a few yummy dipping sauces. The mango lassi was also huge and refreshing.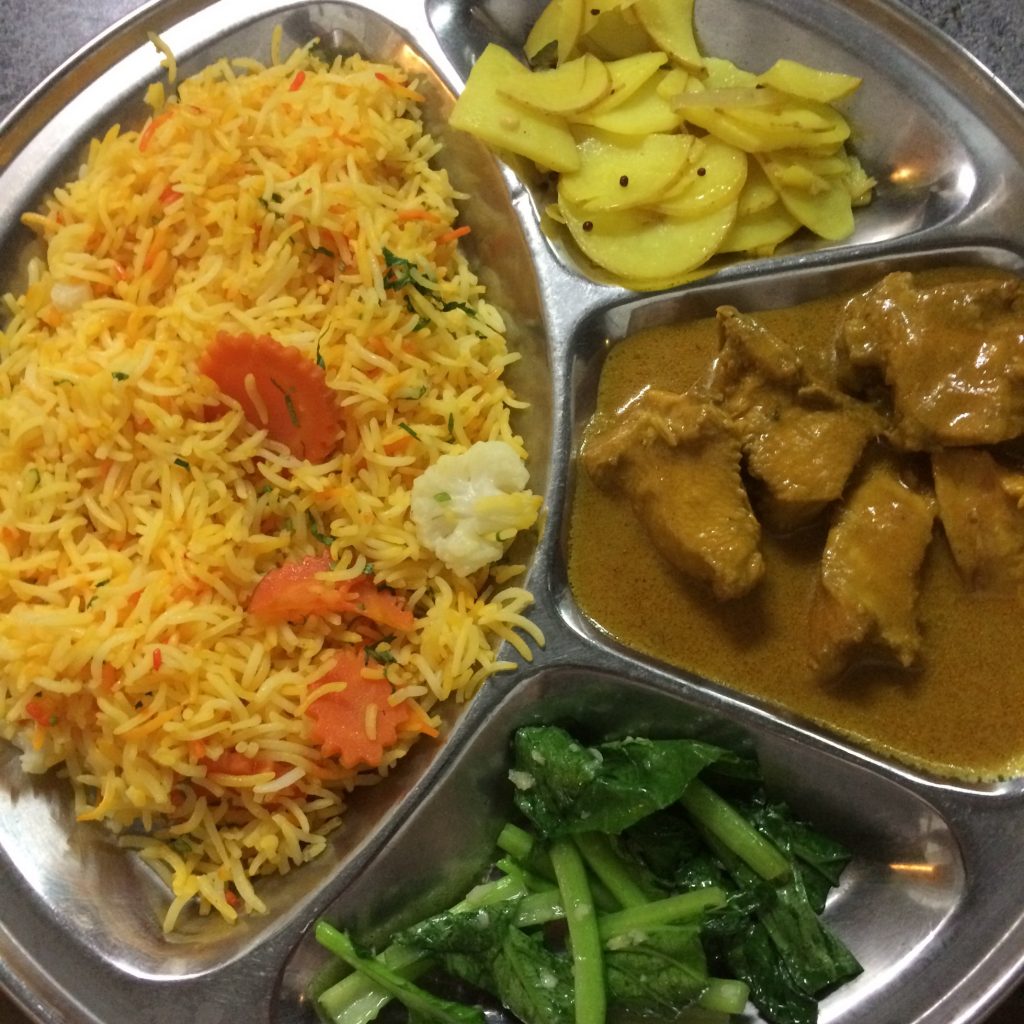 KL definitely isn't as picturesque or as easy as George Town, but from our three days there it seems like a really cool city. We'd love to return one day to dig in further.
Pin it!