Last Updated on 1st March 2019 by Sarah and Justin
Switzerland wasn't always on our list of places to visit on this 13-month journey. We were very mindful of our finances during this past year and Switzerland is really, really expensive. But after we left France, it made a lot of sense to stop in Basel. And we'd never been to the city before, so we decided to go for it and do our best to not go broke in Basel.
Free public transportation in Swiss cities
One of the benefits of visiting a city in Switzerland is free public transportation! When you book a stay at a hotel, you'll get a card that allows you to travel for free during your time in that city. To take advantage of this to get to your hotel from the airport or train station, just carry your hotel confirmation with you.
Free sights in Basel
The best part of Basel – to us – was the city itself. It's a beautiful place with interesting buildings, and a big lovely river, the Rhine. You can see so much of what the city has to offer for free.
Rathaus Basel-Stadt
The Rathaus – Basel City Hall – is a bright, brick-red building decorated with paintings.
It dominates Marktplatz, the main square in the city. Be sure to walk into the inner courtyard to see more beautiful paintings.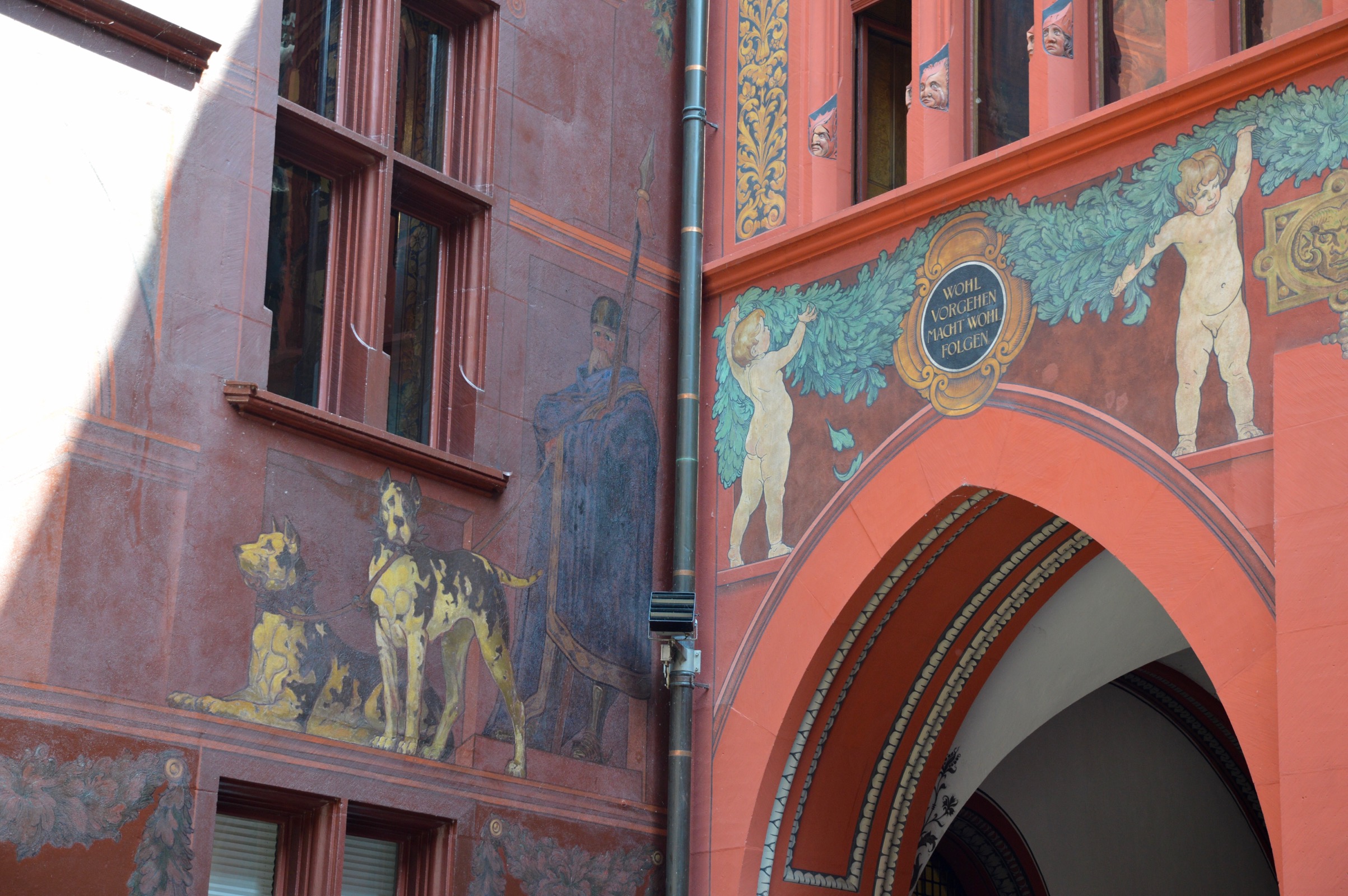 Basler Münster
Basler Münster is another major landmark in Basel. It's a gothic church on a hill. You can see it from all over the city and it also offers lovely views itself. Behind the church is a small shaded area which serves as an observation deck over the Rhine River.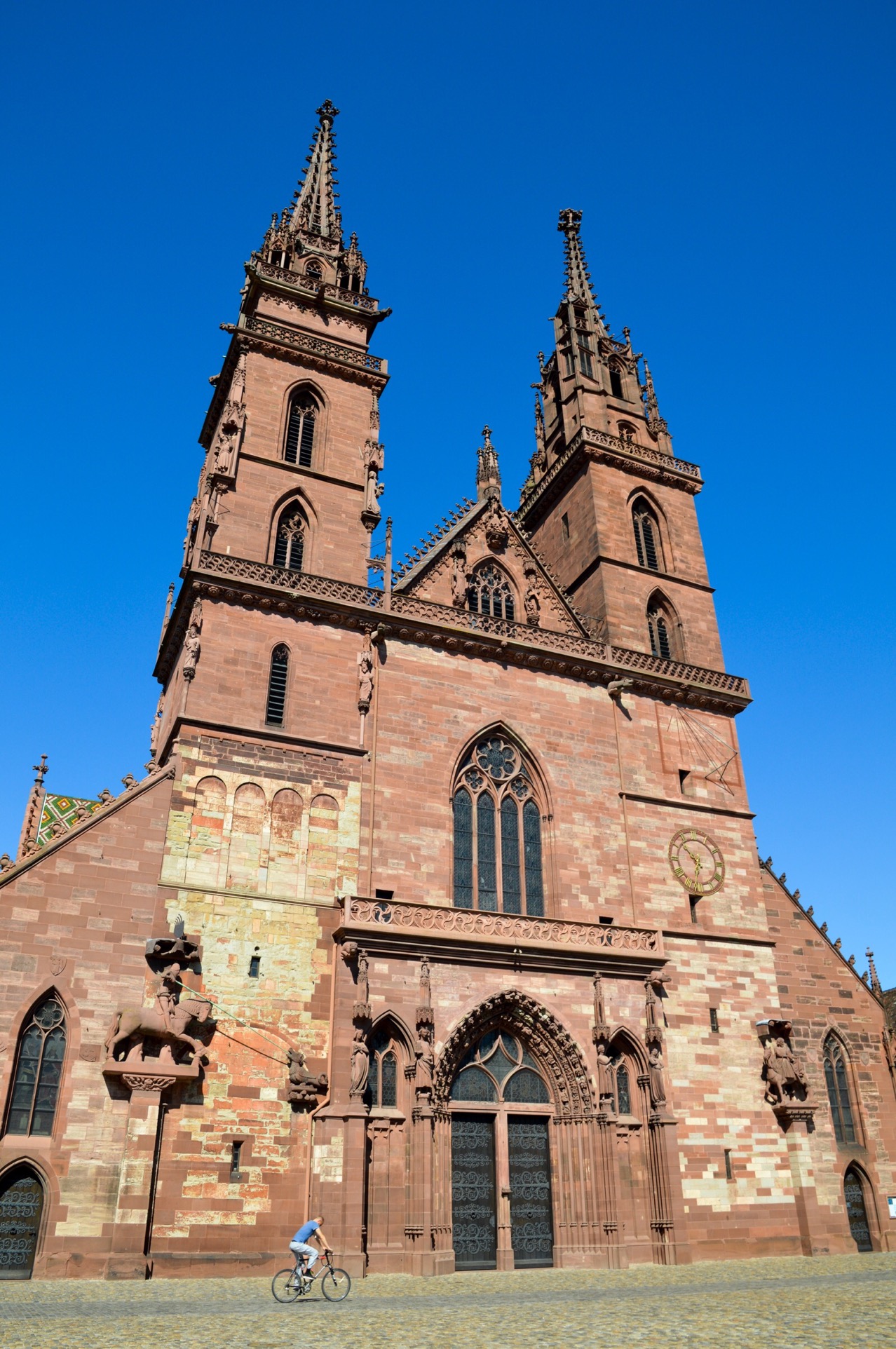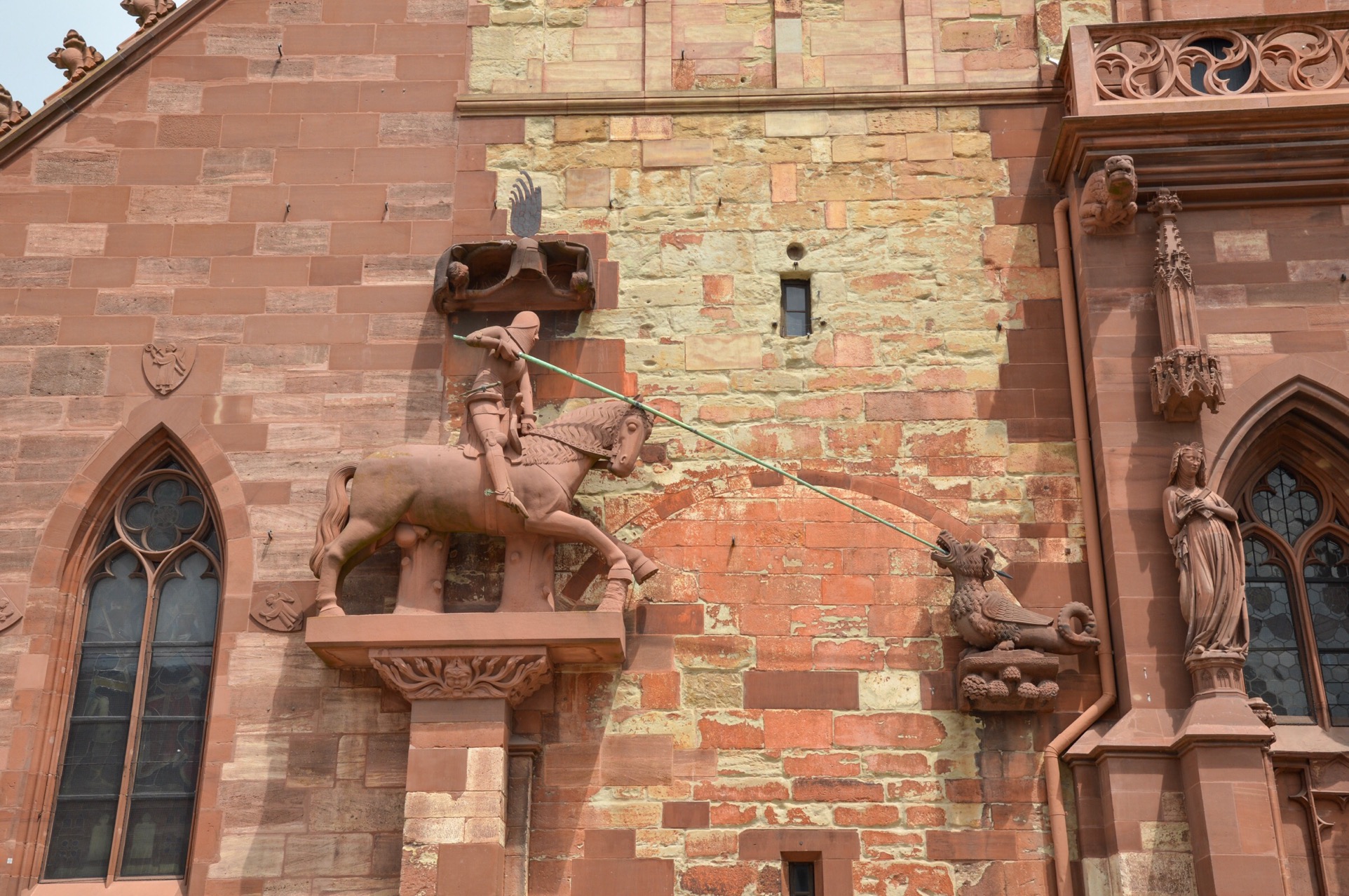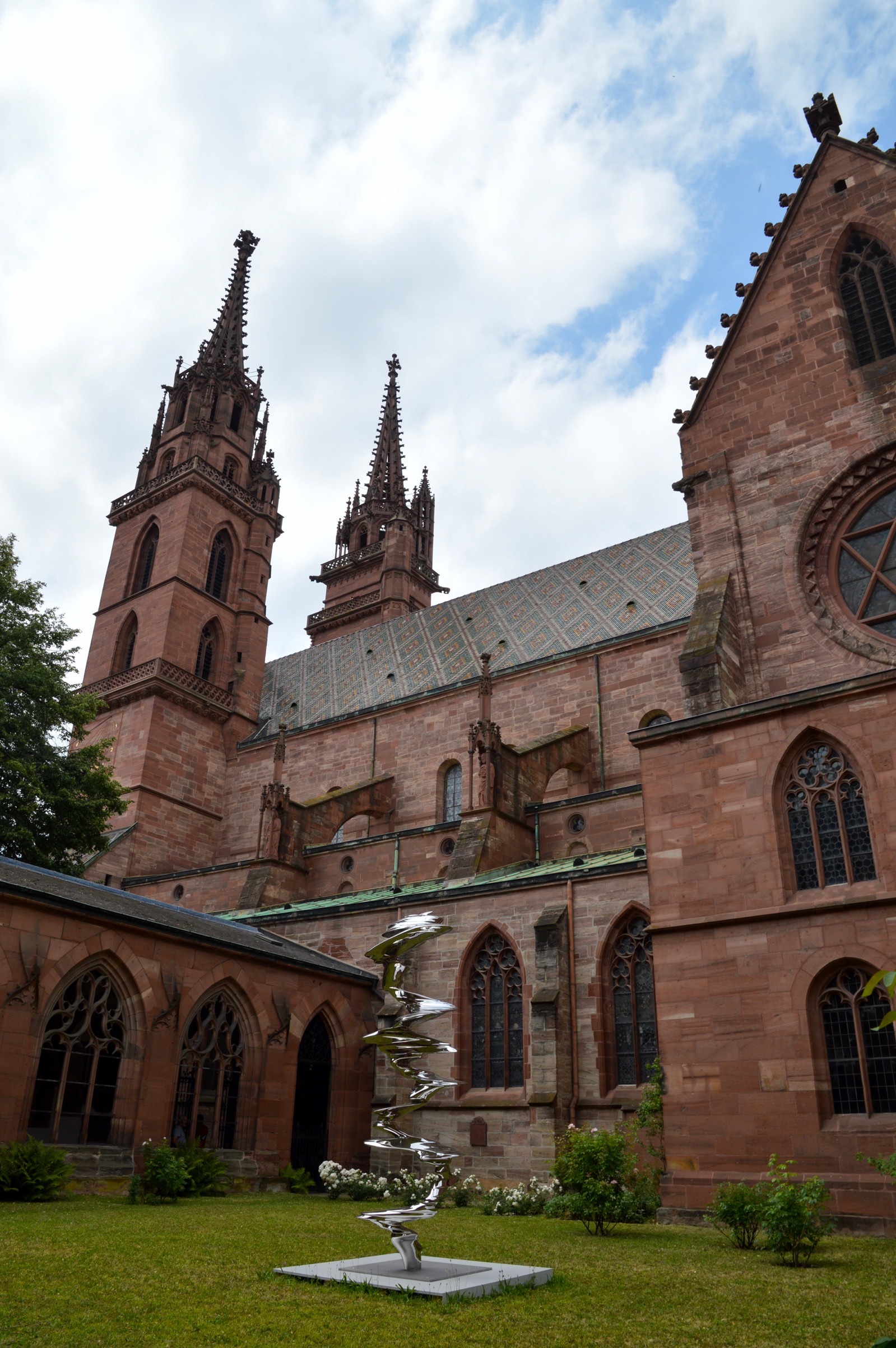 Rhine River
The Rhine River cuts through the city of Basel. There are many places to walk and dine along the river.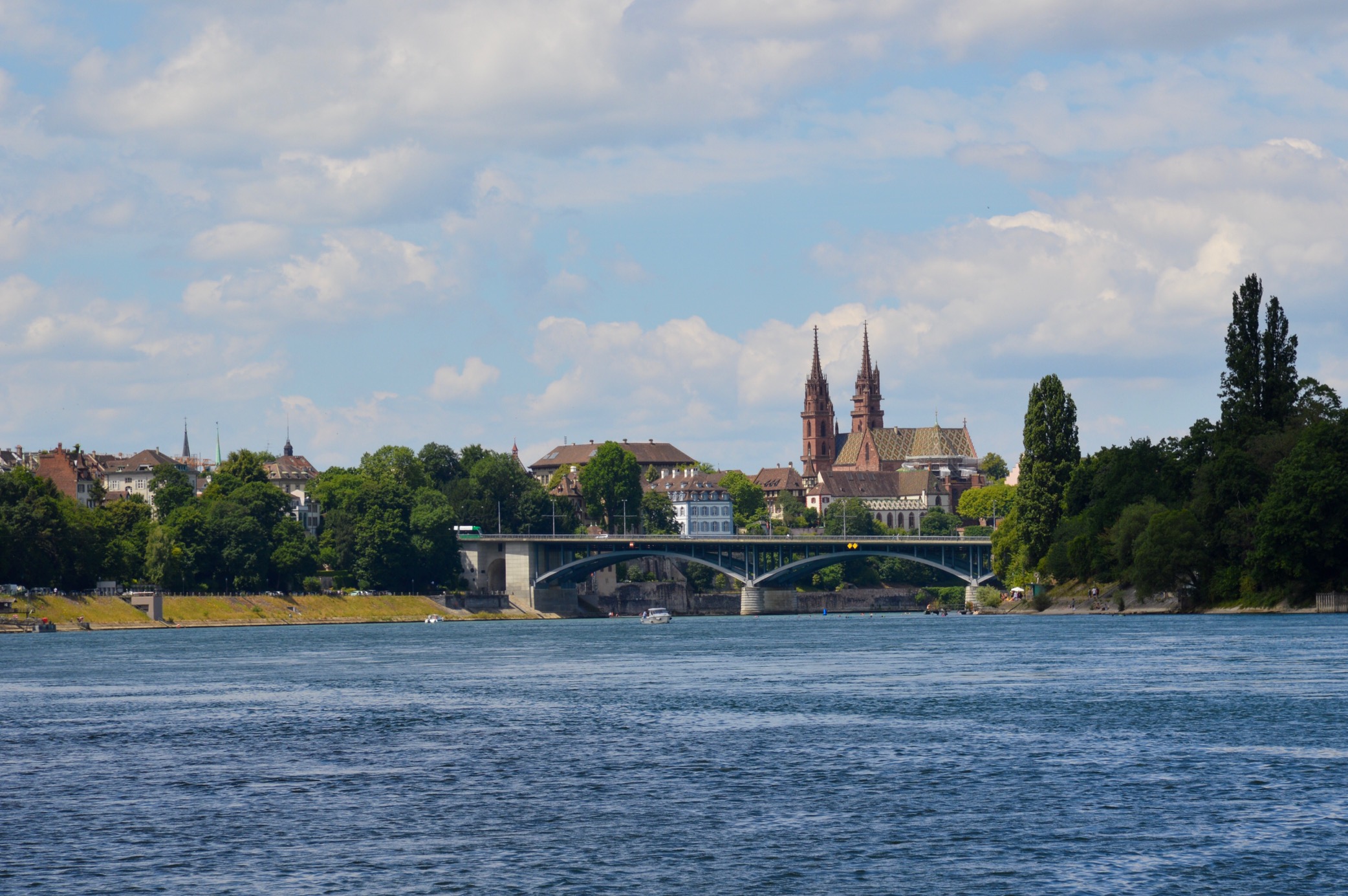 We were there in the summer and it was quite hot so everyone was out by the river… and in the river! Rheinschwimmen (of course there's a German word specifically for swimming in the Rhine River) is the thing to do on hot days in Basel. We had not heard of this activity before visiting, and were astonished to see hundreds of people swimming in the river every day we were there.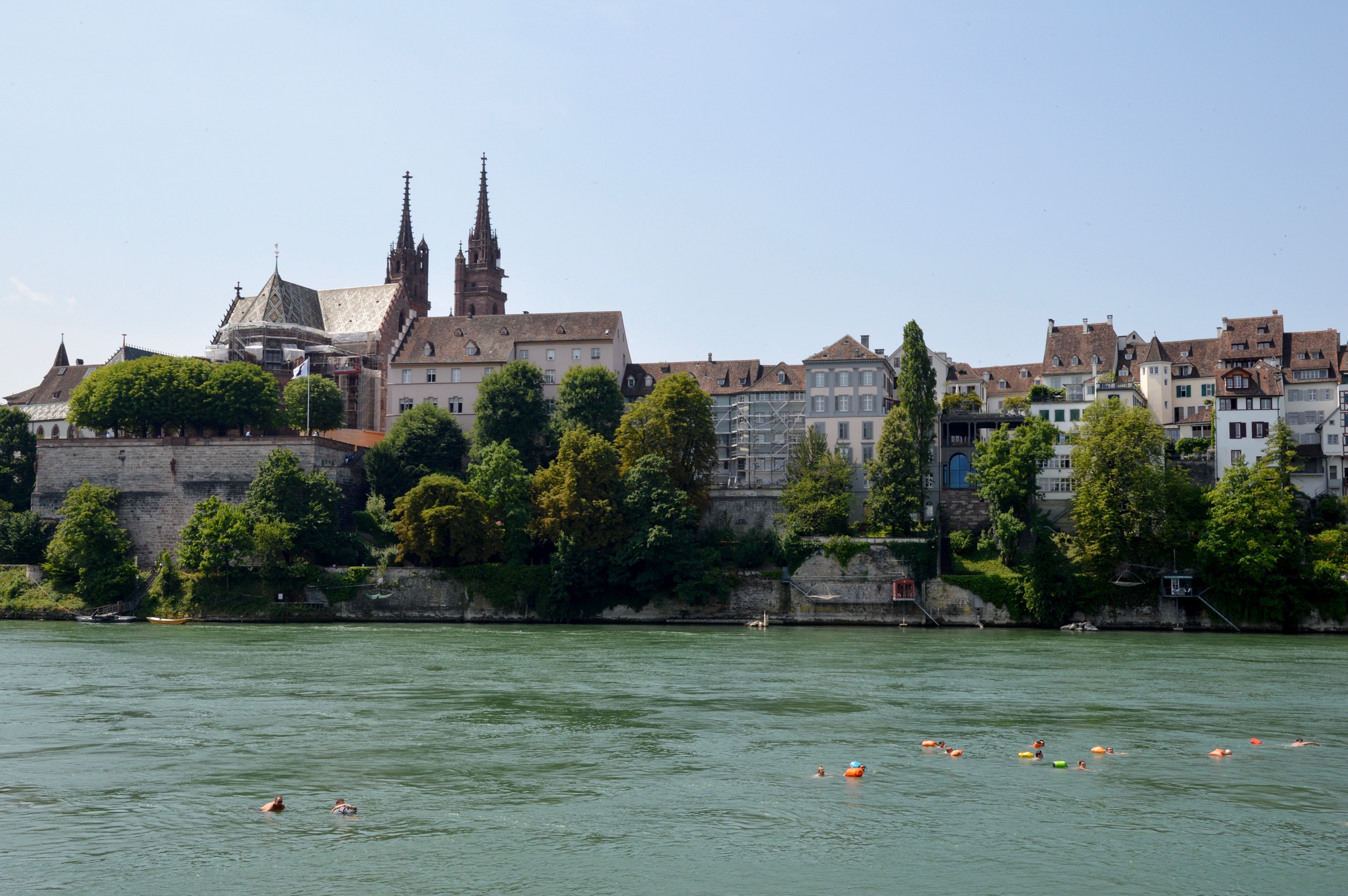 There's even a special bag called a Wickelfisch that also serves as a flotation device that people use to store their stuff while swimming.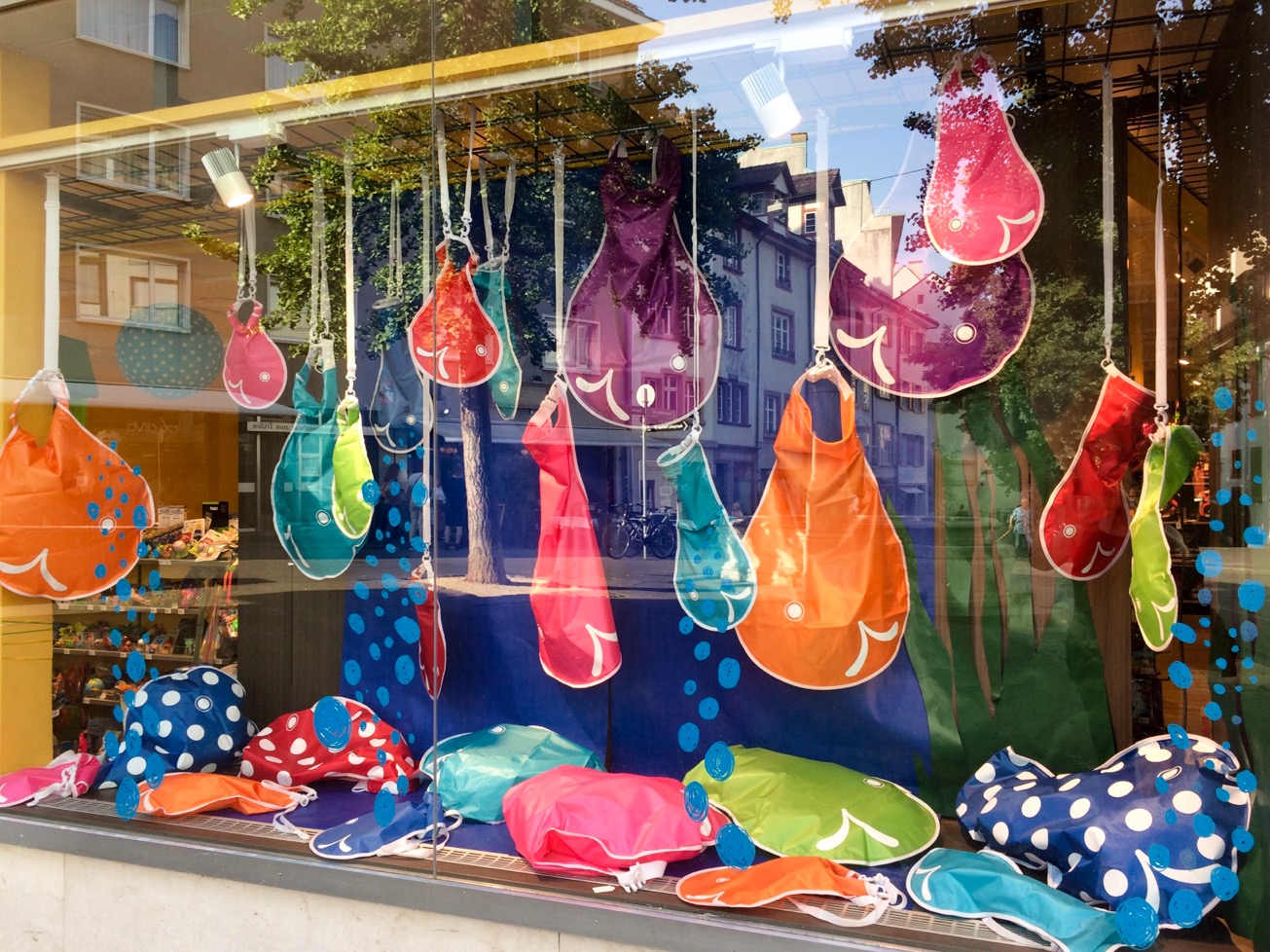 If you're like us and a bit hestitant to swim (or be swept) down the Rhine, you can still dip your toes in the water. While many people hang out (or start Rheinschwimmen) at the beach in front of the Tinguely Museum, we found a quieter spot directly across the river. We got our feet wet with a family of ducks and admired the view.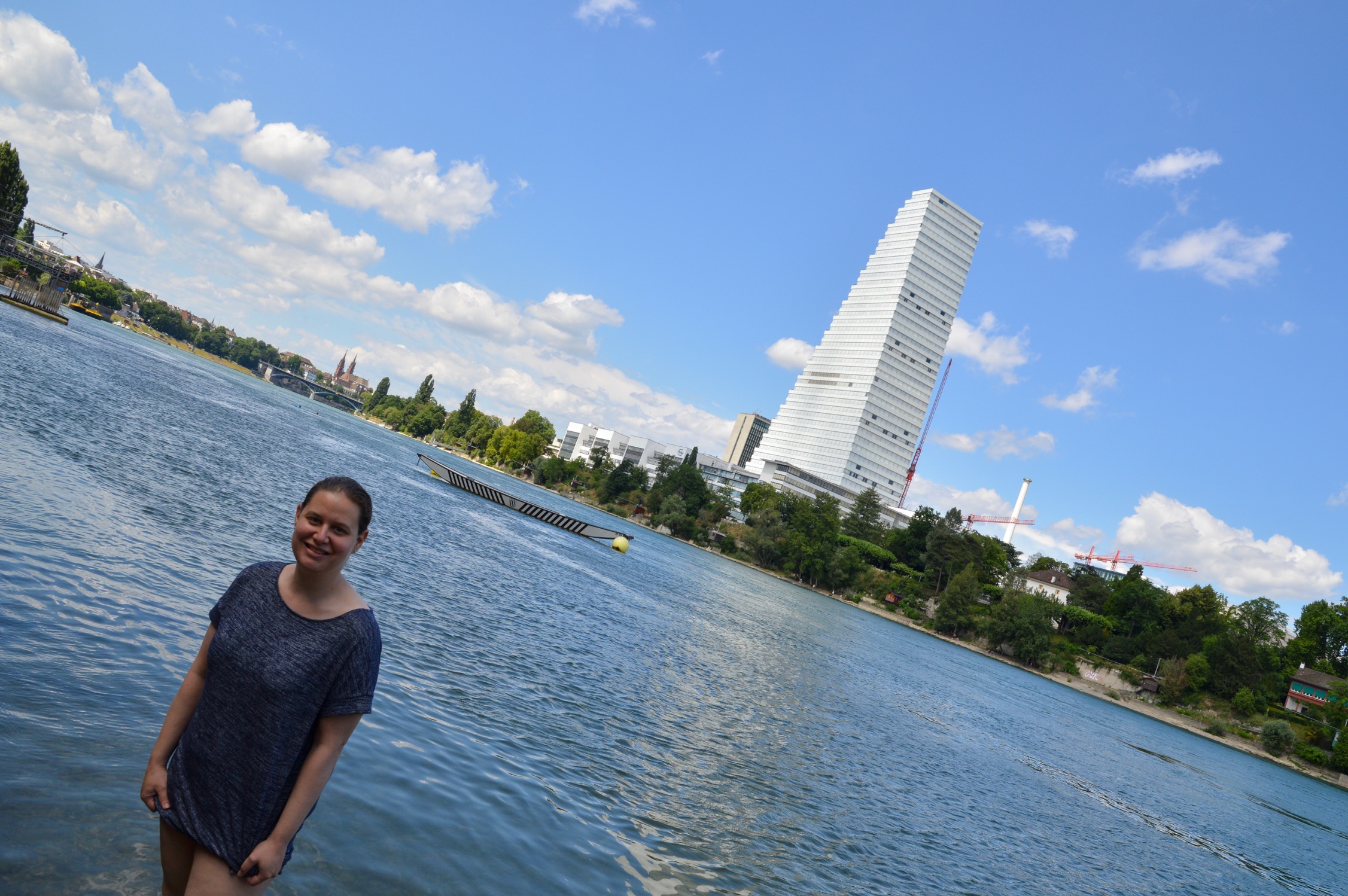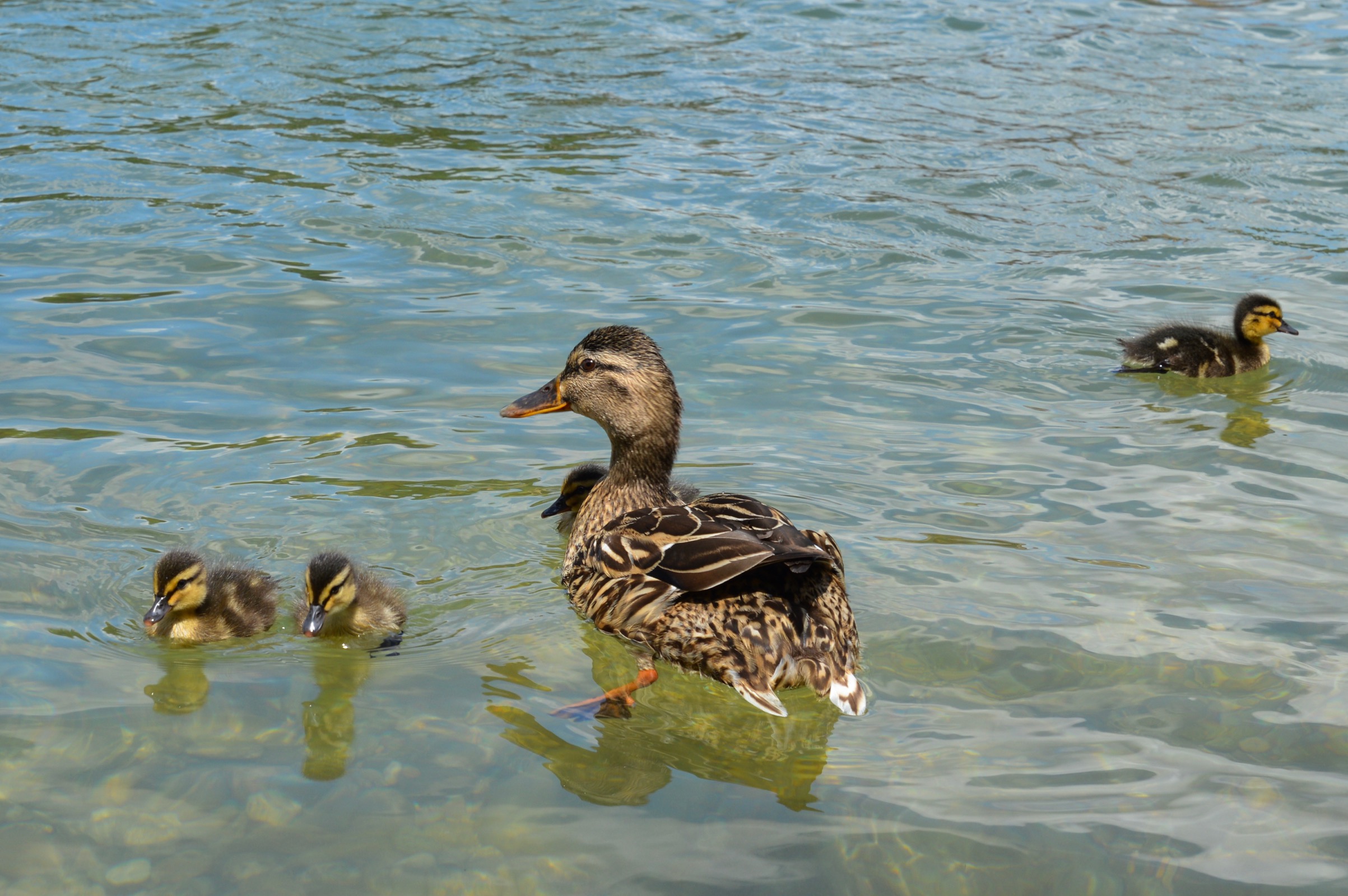 Tinguely Fountain
The Tinguely Fountain is a whimsical and mesmerizing work of art. It's on one of the main streets in the city center so easy to find and enjoy.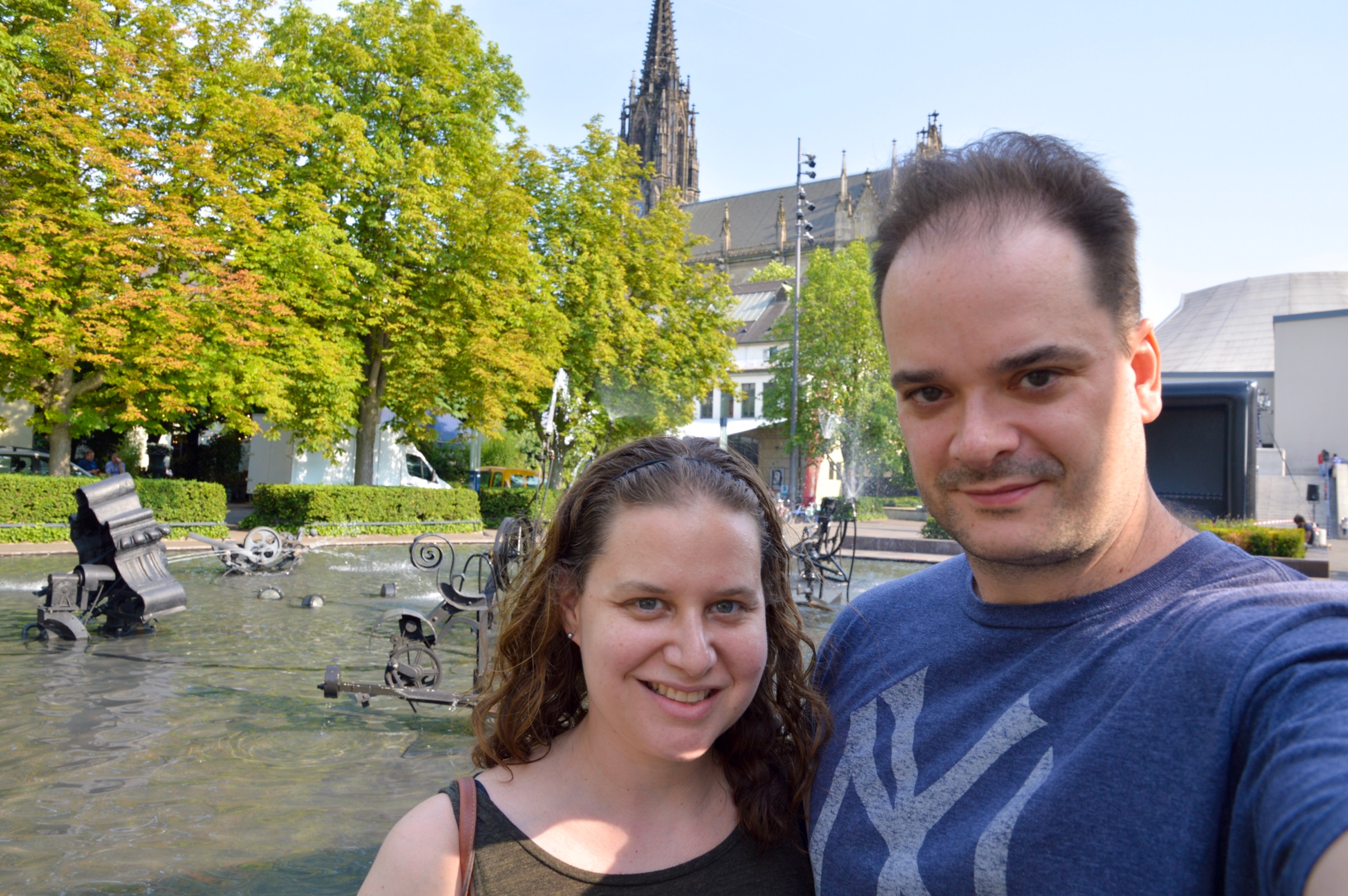 Universität Basel Botanical Garden
The Universität Basel Botanical Garden is small but worth a visit. There are both indoor and outdoor gardens to see.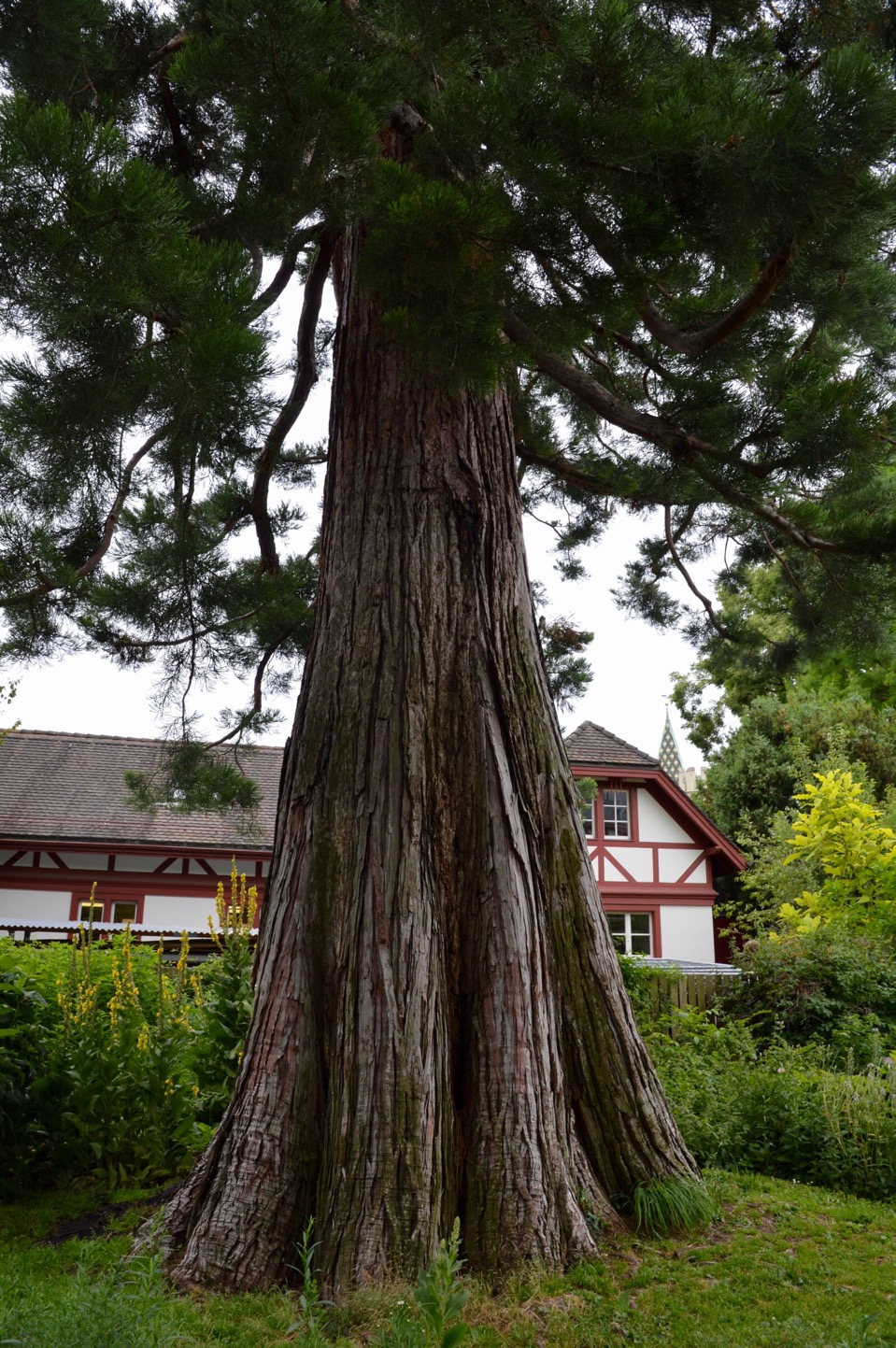 City gates in Basel
There are three surviving gates to the medieval walled city: Spalentor (pictured), St. Alban-Tor, and St. Johanns-Tor.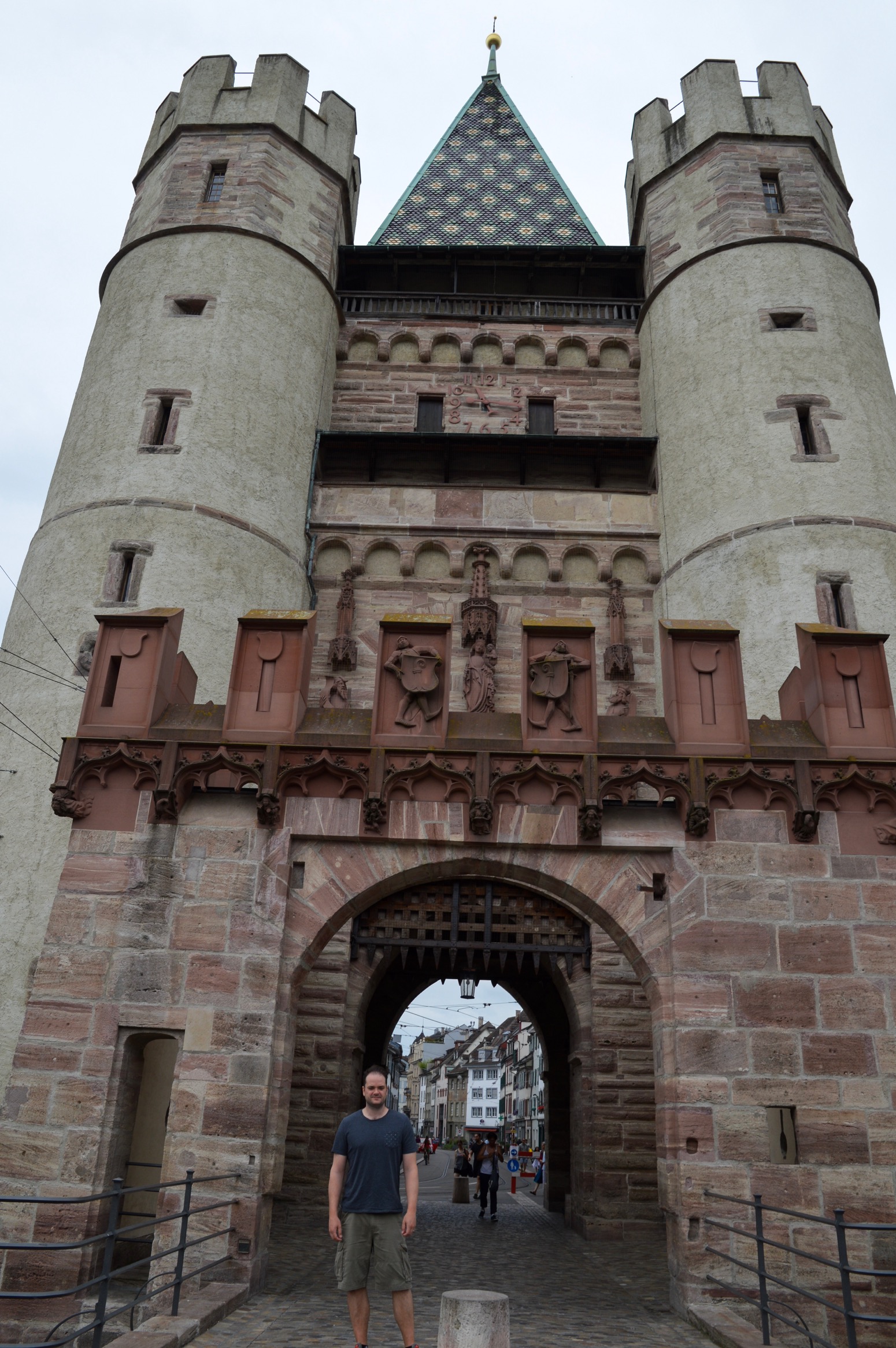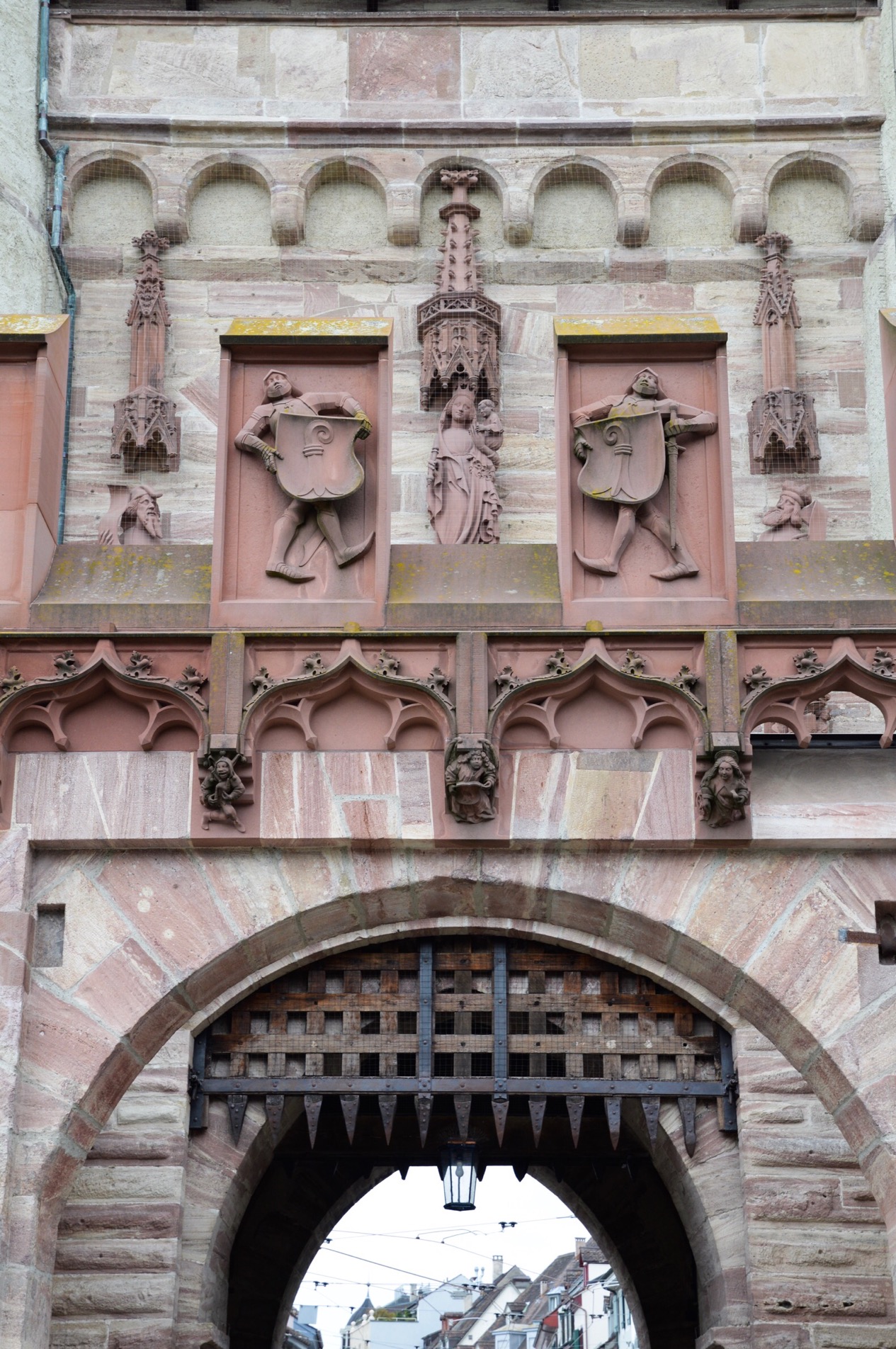 Lovely neighborhoods in Basel
There are so many lovely places to walk around in Basel. We particularly enjoyed walking around the Altstadt, the area around the Basler Münster, and the neighborhood coming down from the Botanical Garden.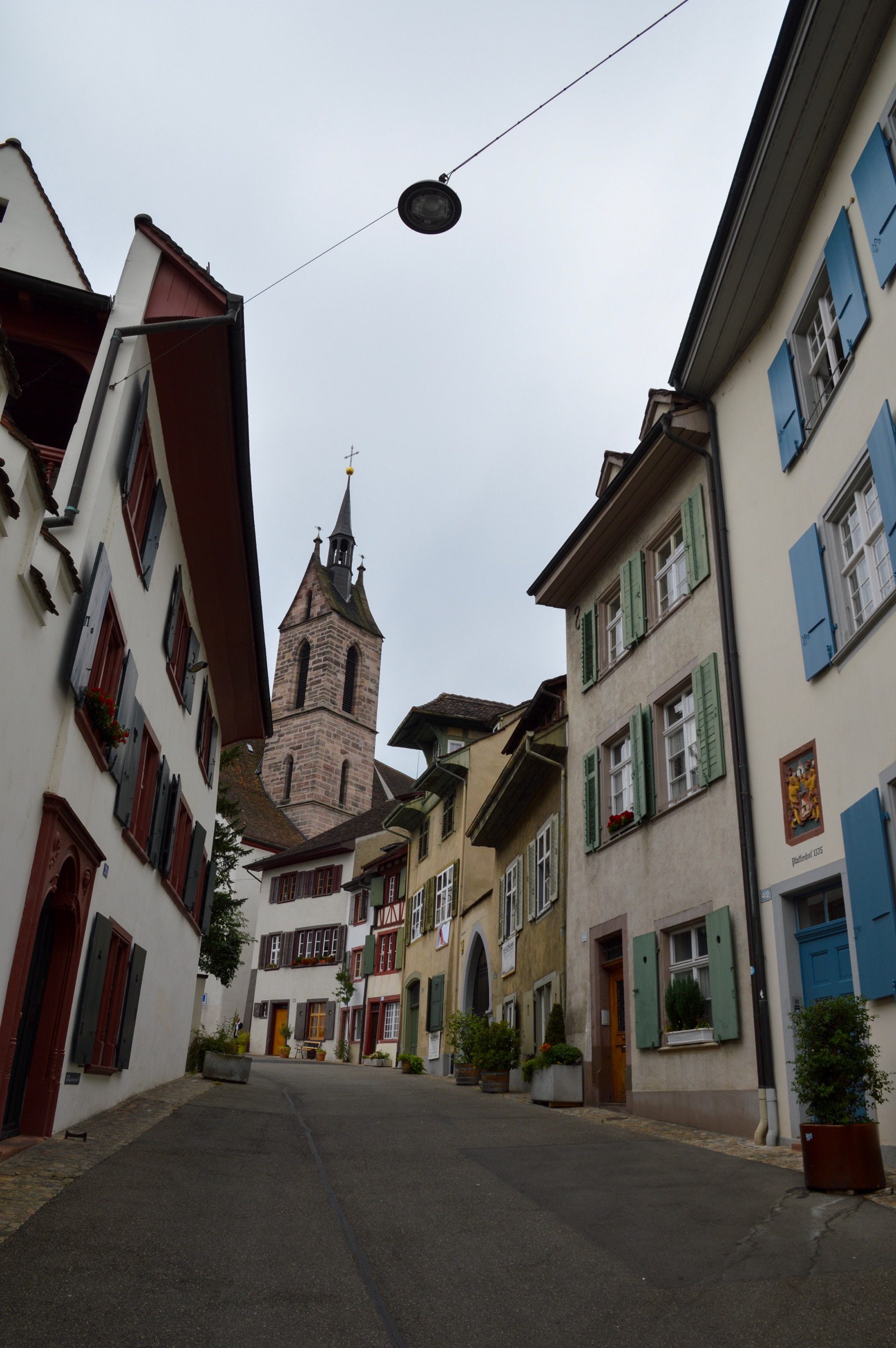 Free museums in Basel
Basel is known for some pretty famous museums. Most of them have pretty steep entry fees. But we discovered that many of them have free days or free hours (aka Happy Hour).
Kunstmuseum Basel
The Kunstmuseum Basel houses a massive collection of art from the 15th century to today. It's one of the most important museums in the country. It's free the first Sunday of the month and the last hour of the day Tuesday, Wednesday, Friday, and Saturday. We took advantage of their Happy Hour together on Friday and then Sarah went back again on Saturday, just to look at everything all over again since the hour goes by pretty quickly!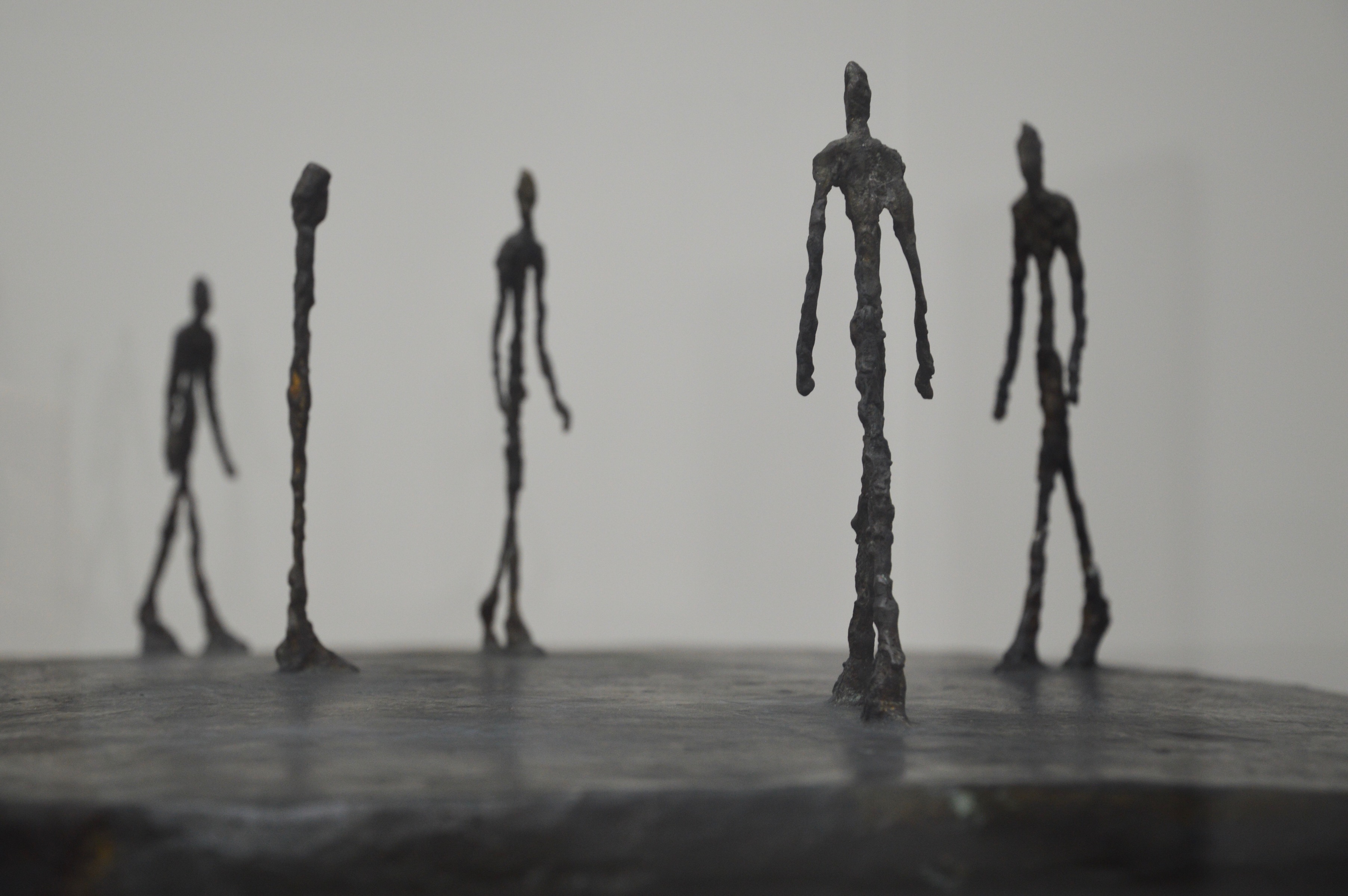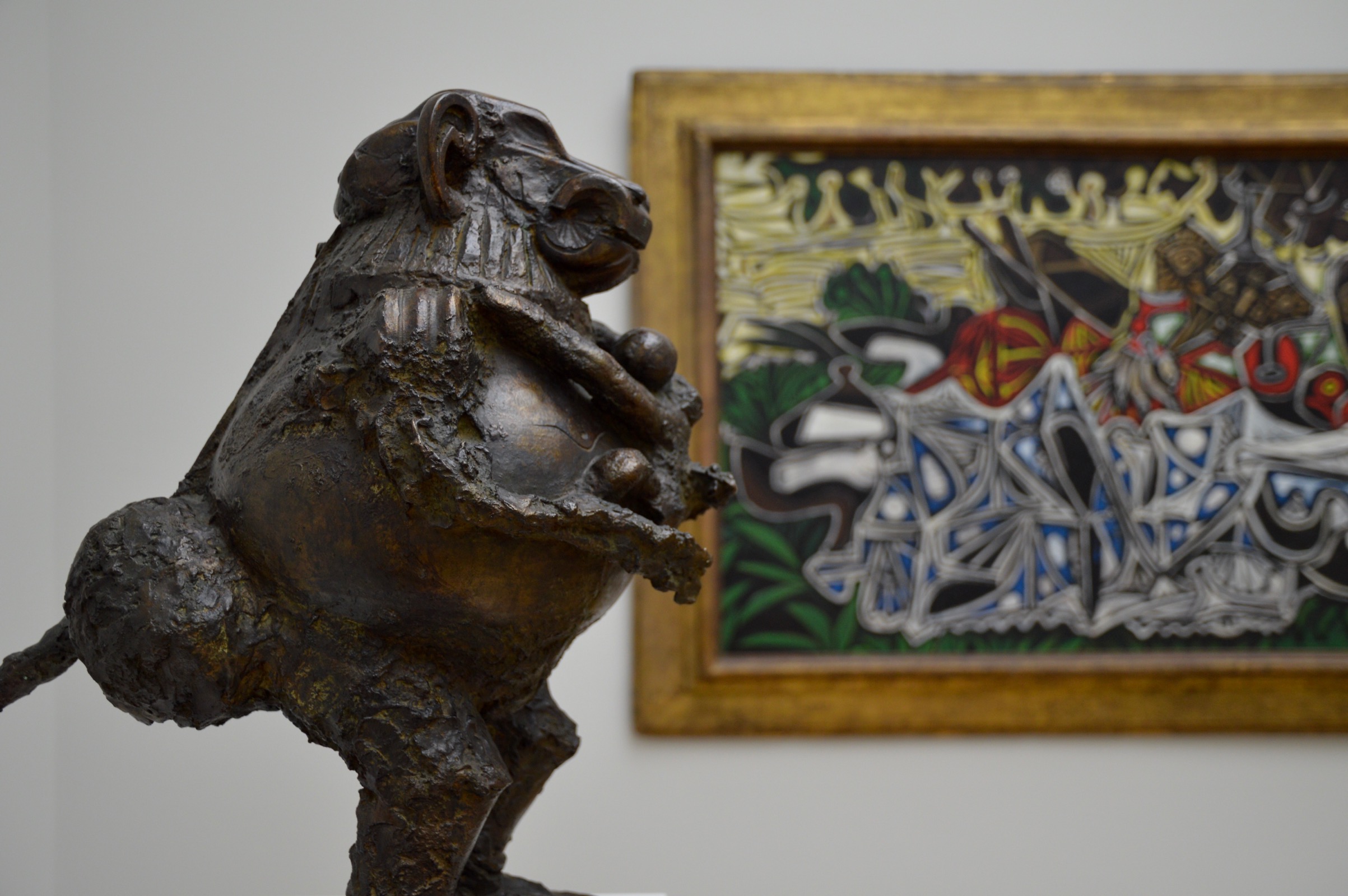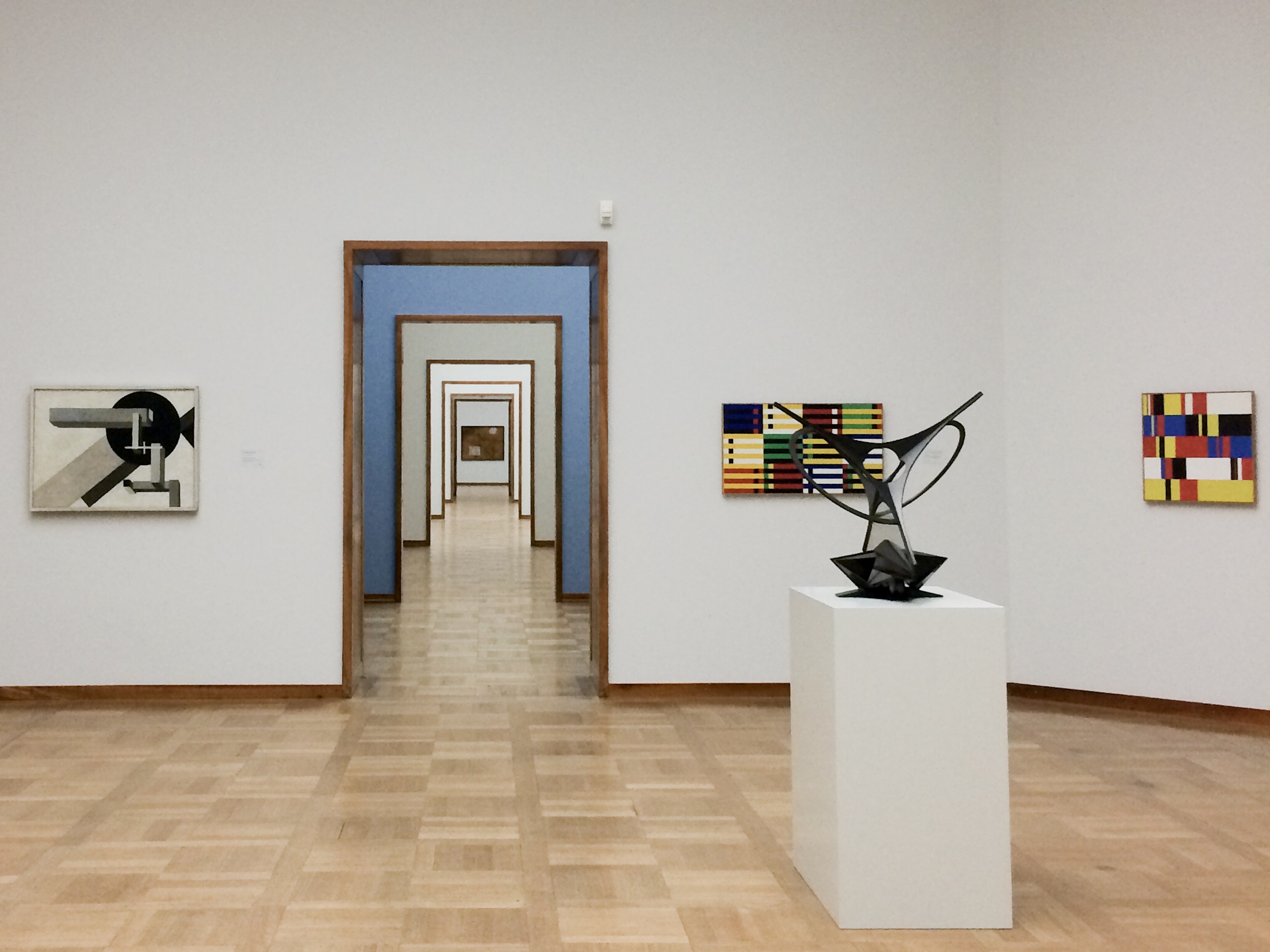 Basel Historical Museum
The Basel Historical Museum is housed in a church, so the building itself is quite nice. The museum was located right outside our hotel, so it was a quick and easy trip for us. It's free the first Sunday of the month and the last hour of the day Tuesday-Saturday. We took advantage of their Happy Hour the day we arrived.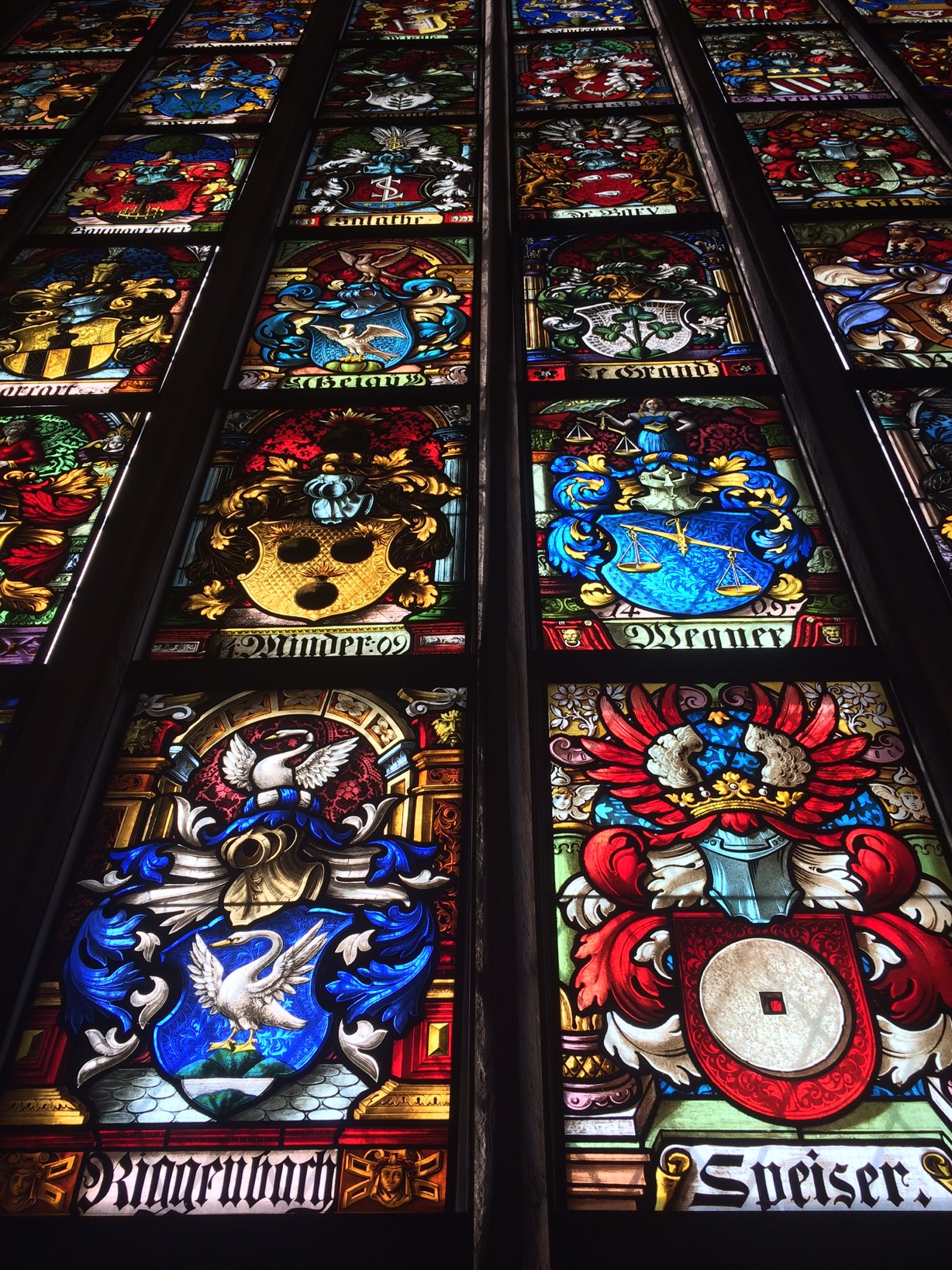 Window shop at Basel's markets
There are a few great markets in Basel. Of course you could actually buy things at them, but if you're like us, you might enjoy just perusing.
Marktplatz
The Stadtmarkt in Marktplatz is open Tuesday-Saturdays. It's a traditional local food market.
Petersplatz
The flea market at Petersplatz is open every Saturday. Hundreds of people gather to sell and buy everything from second hand clothing to chochkies to real antiques. The park is right across from the Botanical Garden, so you can plan a visit to both.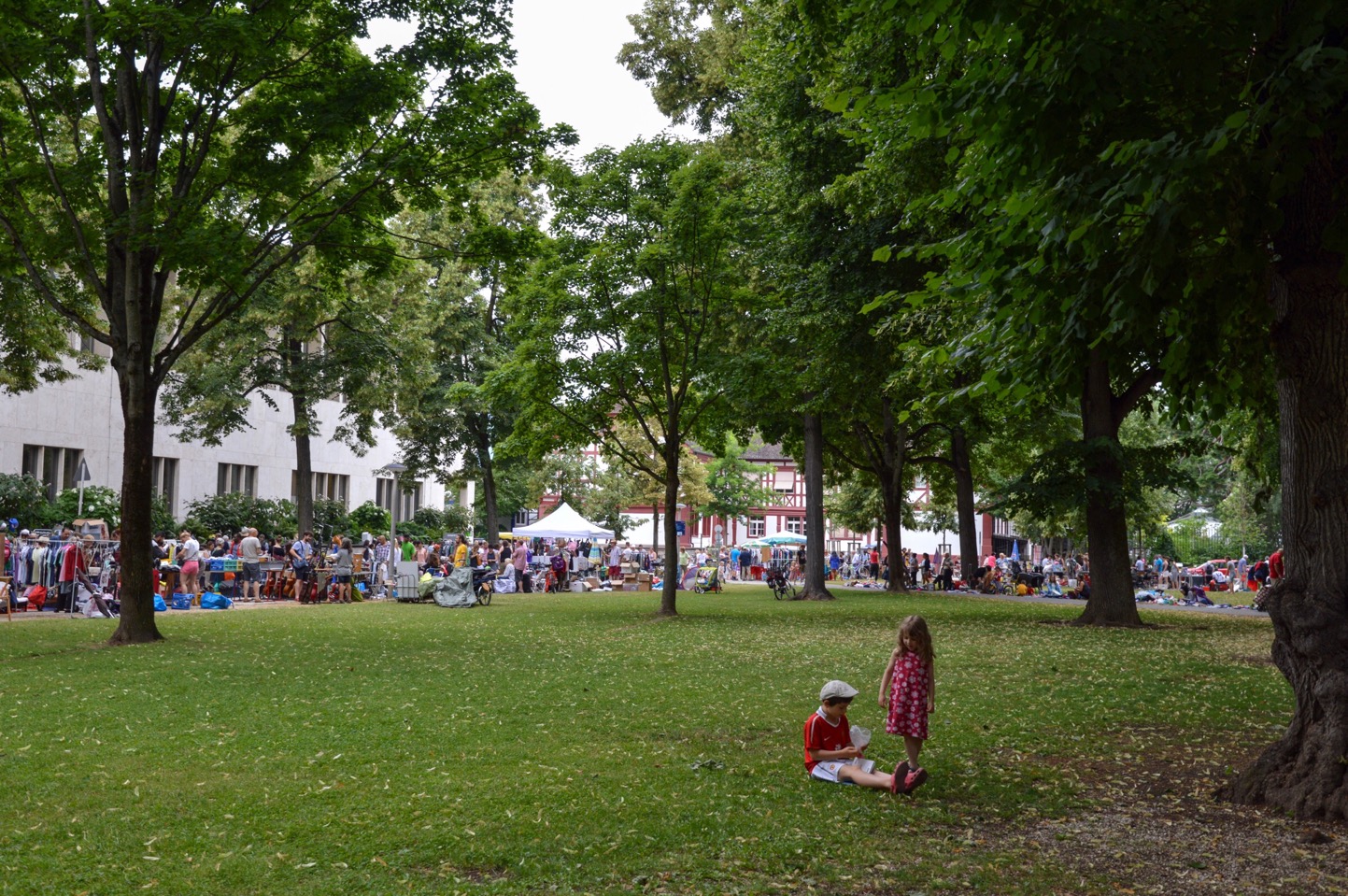 Barfüsserplatz
There is another flea market every Wednesday at Barfüsserplatz. It's not as big as the one at Petersplatz. There is also a Christmas Market here during the winter (which we'd love to see!).
Cheap(ish) eats in Basel
The prices for food and drinks in Switzerland were astonishing. We tried to stock up on some things in Dijon, France (and we read that locals often cross the border to France or Germany to do their big shopping), but could only bring so much since our hotel room did not have a fridge. We ate all of our lunches from supermarkets. For our dinners, we did a lot of research to find the best, cheap(ish) eats in the city. We think we did ok!
Restaurant Steinegrill
A solid kebab spot. In addition to a couple snacks, we got Dürüms because they were bigger and looked like a better deal than our typical go-to, Döners. They were definitely the most expensive we've ever had, but it made a fine dinner. Cost for dinner for two: 27 CHF.
My Thai
This Thai food spot is actually located in one of the Migros supermarkets. We got take out including two noodle dishes and some spring rolls. Not the best Thai food we've eaten (by far), but again, an easy, relatively inexpensive, good meal. Cost for dinner for two: 34 CHF.
La Manufacture (Gundeli)
This was our nicest meal out. And it was hamburgers. But they were quite delicious. We also each had a beer and water with dinner. This should put into perspective how expensive things are in this city! Cost for dinner for two: 67 CHF.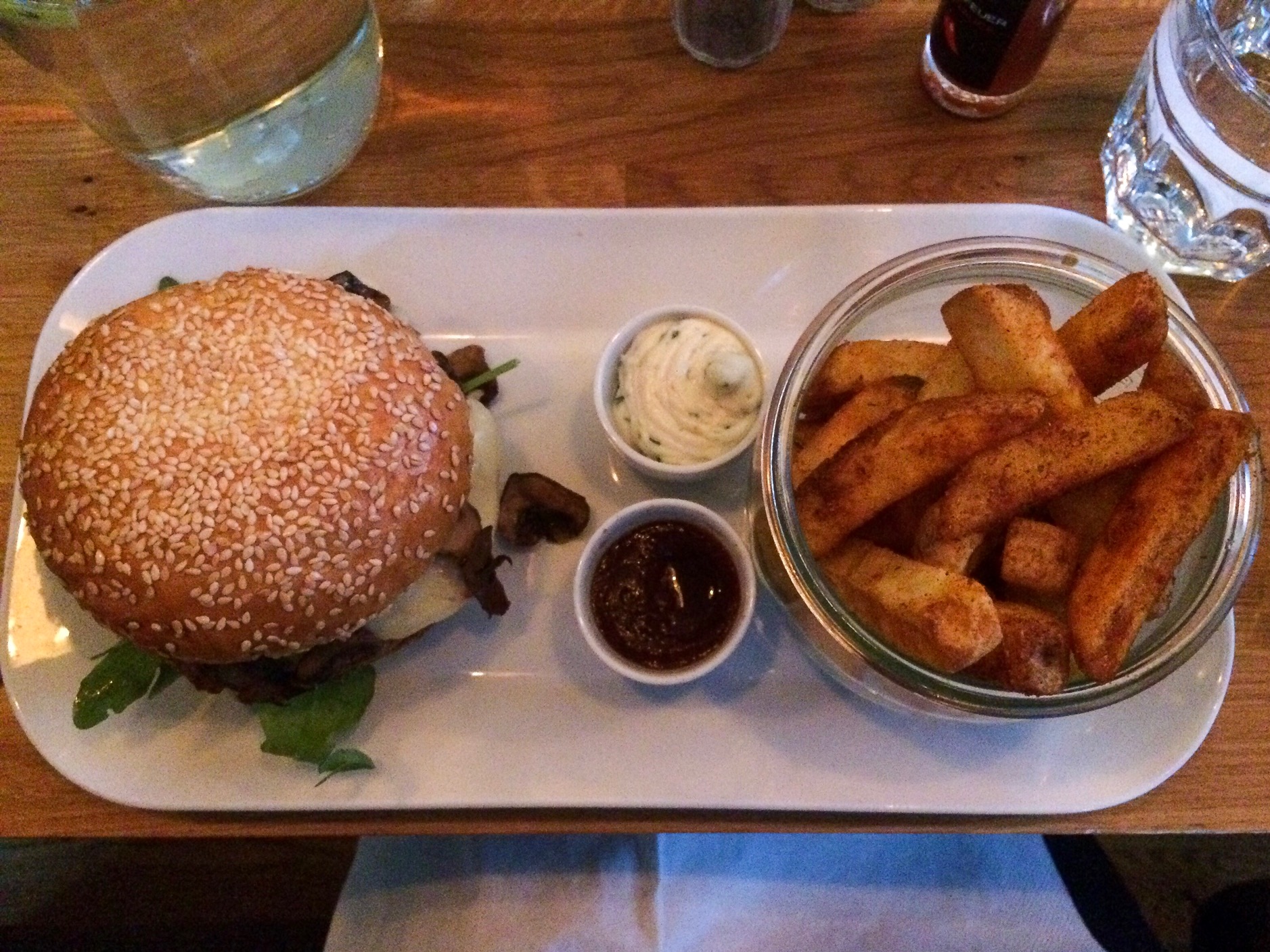 XXLarge Pizzakurier
There are a gazillion pizza places in Basel. After doing some research, we found XXLarge, which offers the biggest pizzas for the least amount of money. Don't be fooled by the name of this place, though. Their "XXL" pizzas are indeed personal pizza size. We each ate one. Cost for dinner for two: 33.70 CHF.
Find a reasonable hotel
We stayed at the Motel One in Basel. It was right in the center of the city – at Barfüsserplatz – so we could walk to most everything. The rooms were nicely sized. At 125 CHF per night, it was significantly more expensive than most of the other places we stayed this year, but quite reasonable for Basel. Of course if you're able to, plan as far ahead as possible for a trip to Basel or anywhere in Switzerland and you'll find the best hotel deals.
Like this post? Pin it!