Last Updated on 8th January 2019 by Sarah and Justin
Next up on our New Zealand North Island itinerary… wine country. From Taupo, we drove east to Hawke's Bay, and then south to the Wairarapa.
Hawke's Bay
During our planning, we came across the loveliest sounding B&B in the Hawke's Bay area. Redcliffe Homestead is on an orchard in Taradale. The owners, Sue and Brian, and their two golden retrievers welcome guests into their home with incredible hospitality. Breakfast is a delicious spread of fruits from their orchard and freshly baked muffins. They even greeted us with our own flag.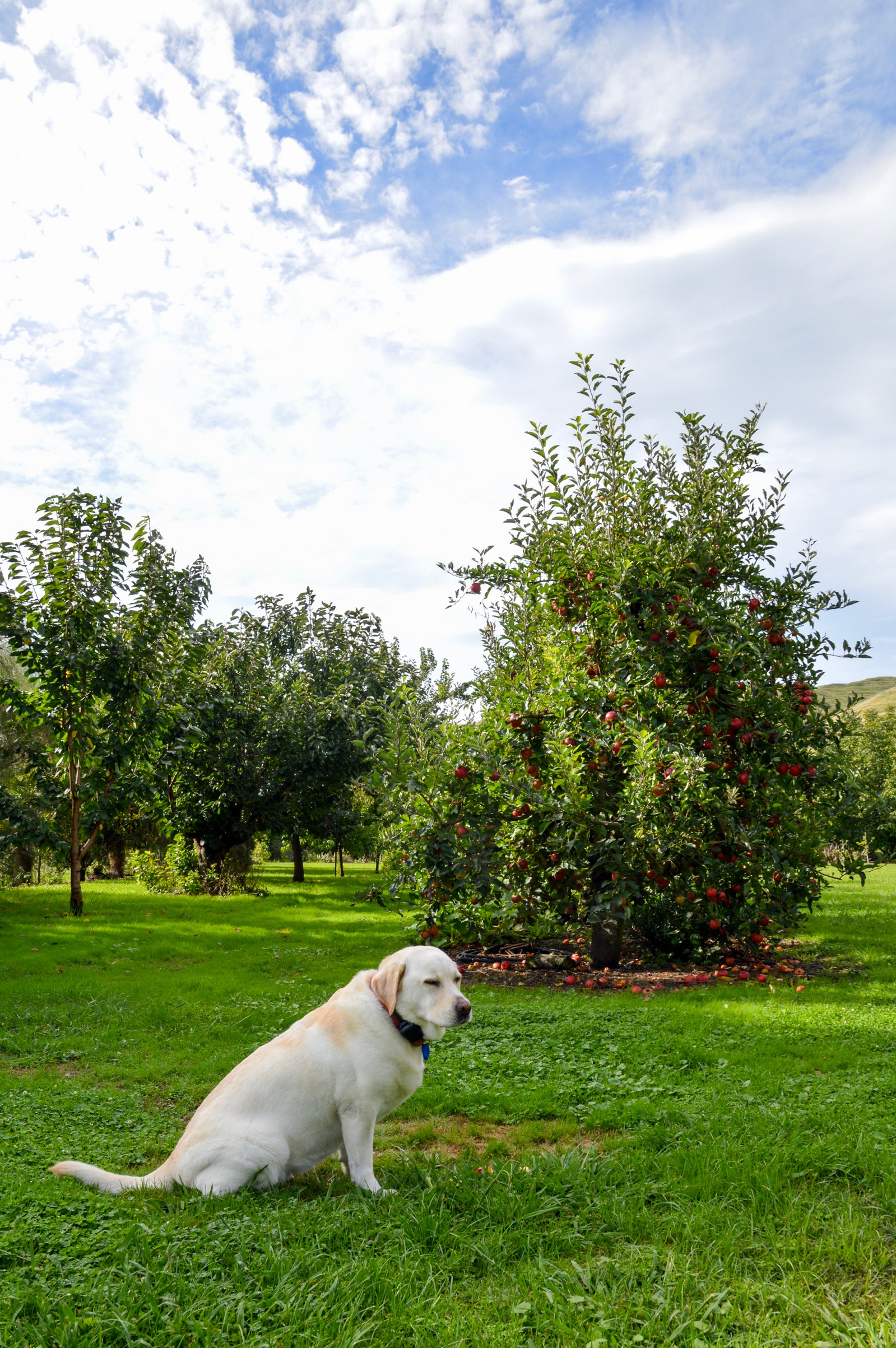 Hawke's Bay Farmers Market
On Sundays, there is a really nice farmers market in the city of Hastings. They have wines from the area which are available for tasting and all sorts of fruits, veg, and local delicacies. It definitely felt like a local spot instead of a tourist market, which we appreciated.

Otatara Pa
Near the Redcliffe Homestead is an historic reserve on a hill called Otatara Pa. It was a good hike for us, with amazing views of the whole area and remains of a Maori fort.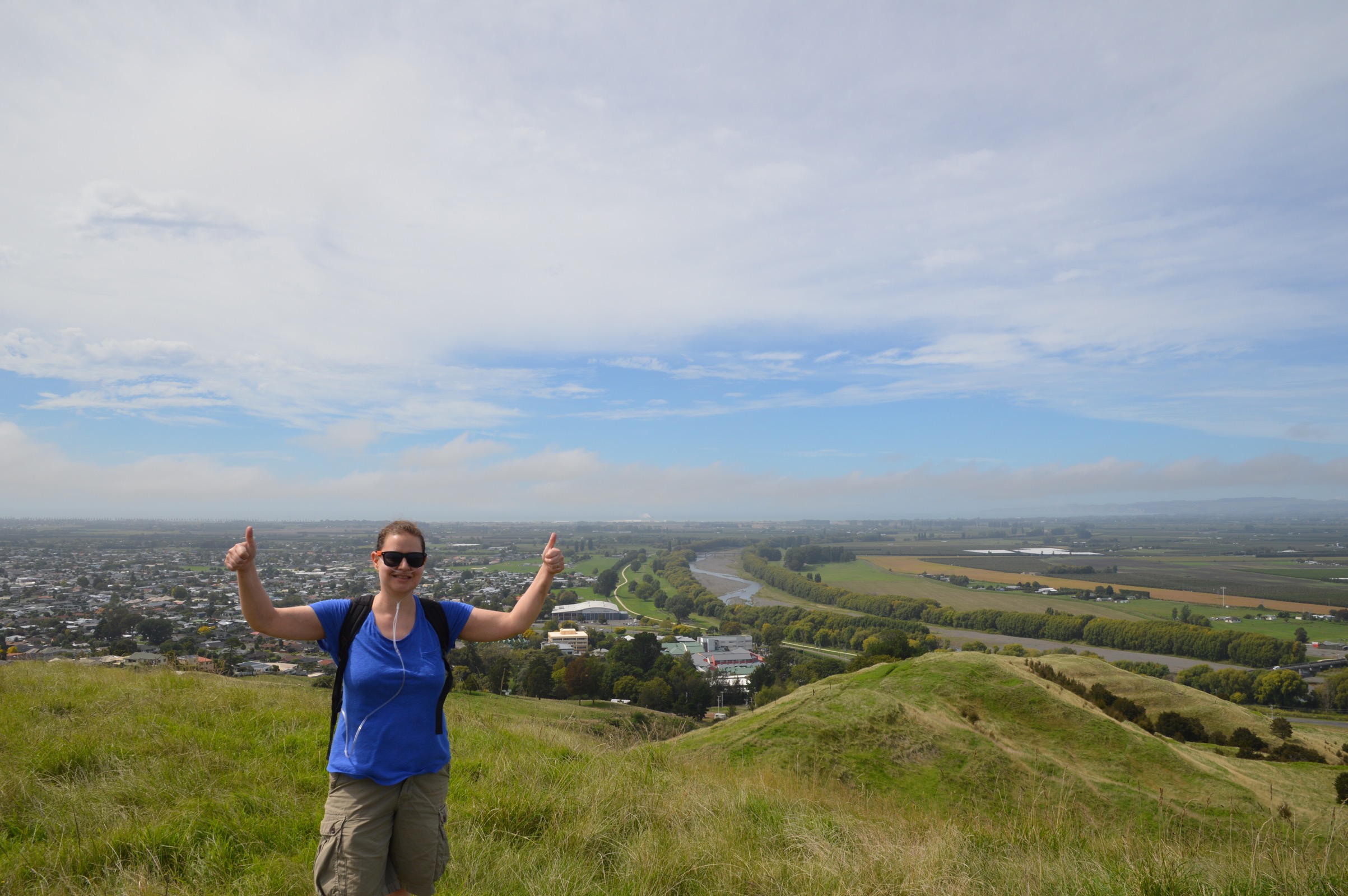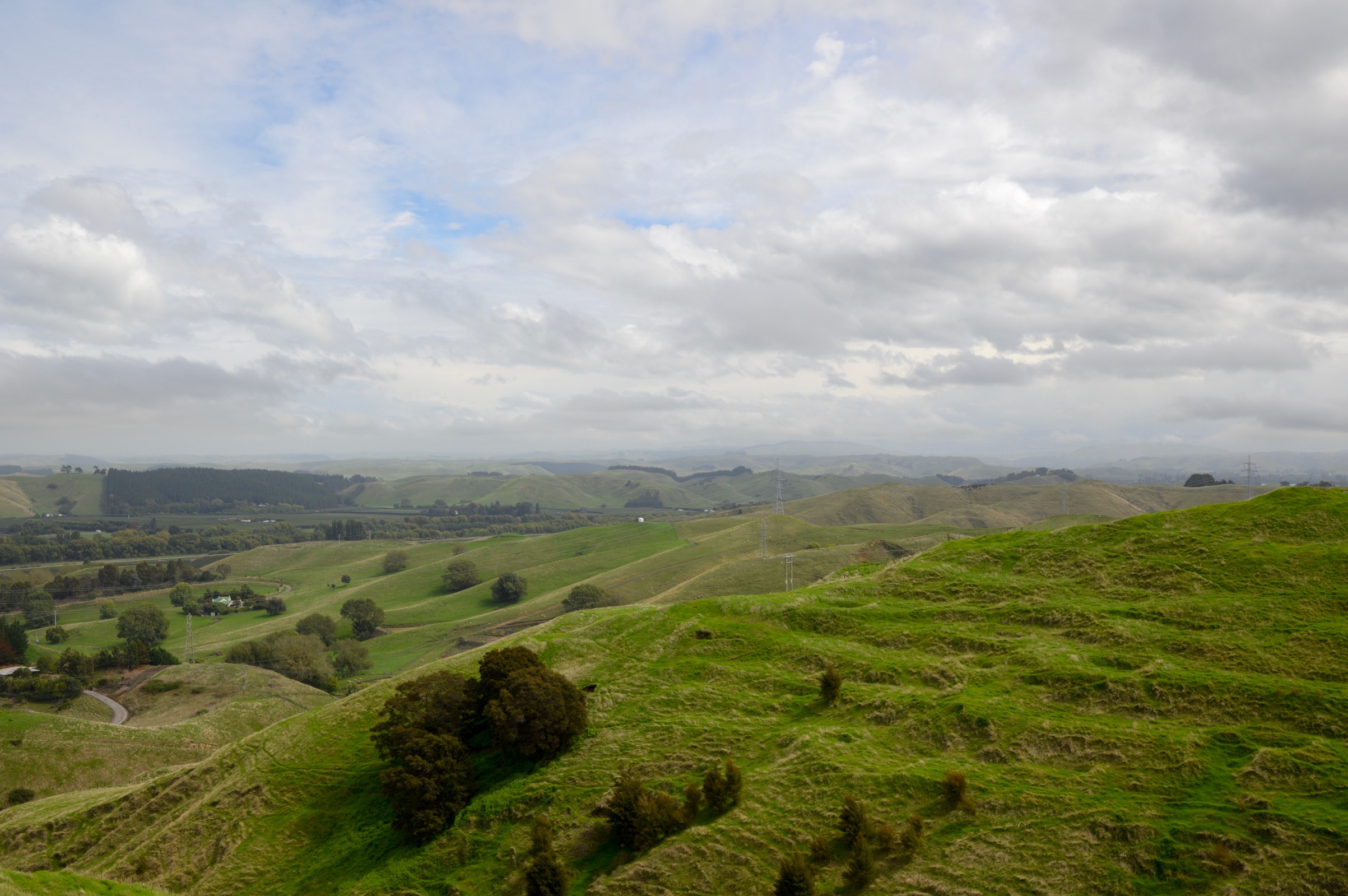 Te Mata Peak
A bit further away (in Hastings, close to the farmers market) there is another impressive spot, Te Mata Peak. We drove up to the top and enjoyed gorgeous views along the way.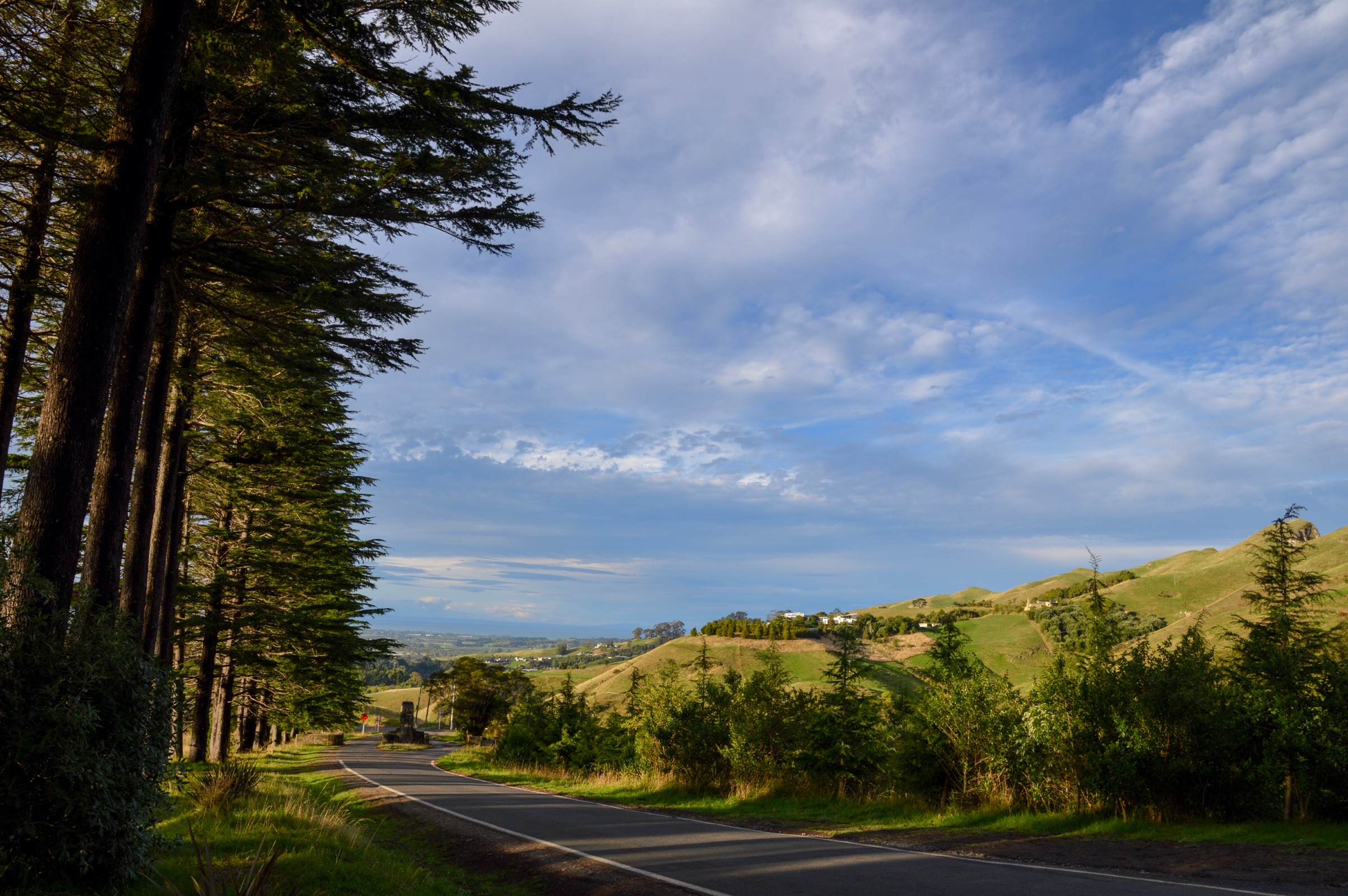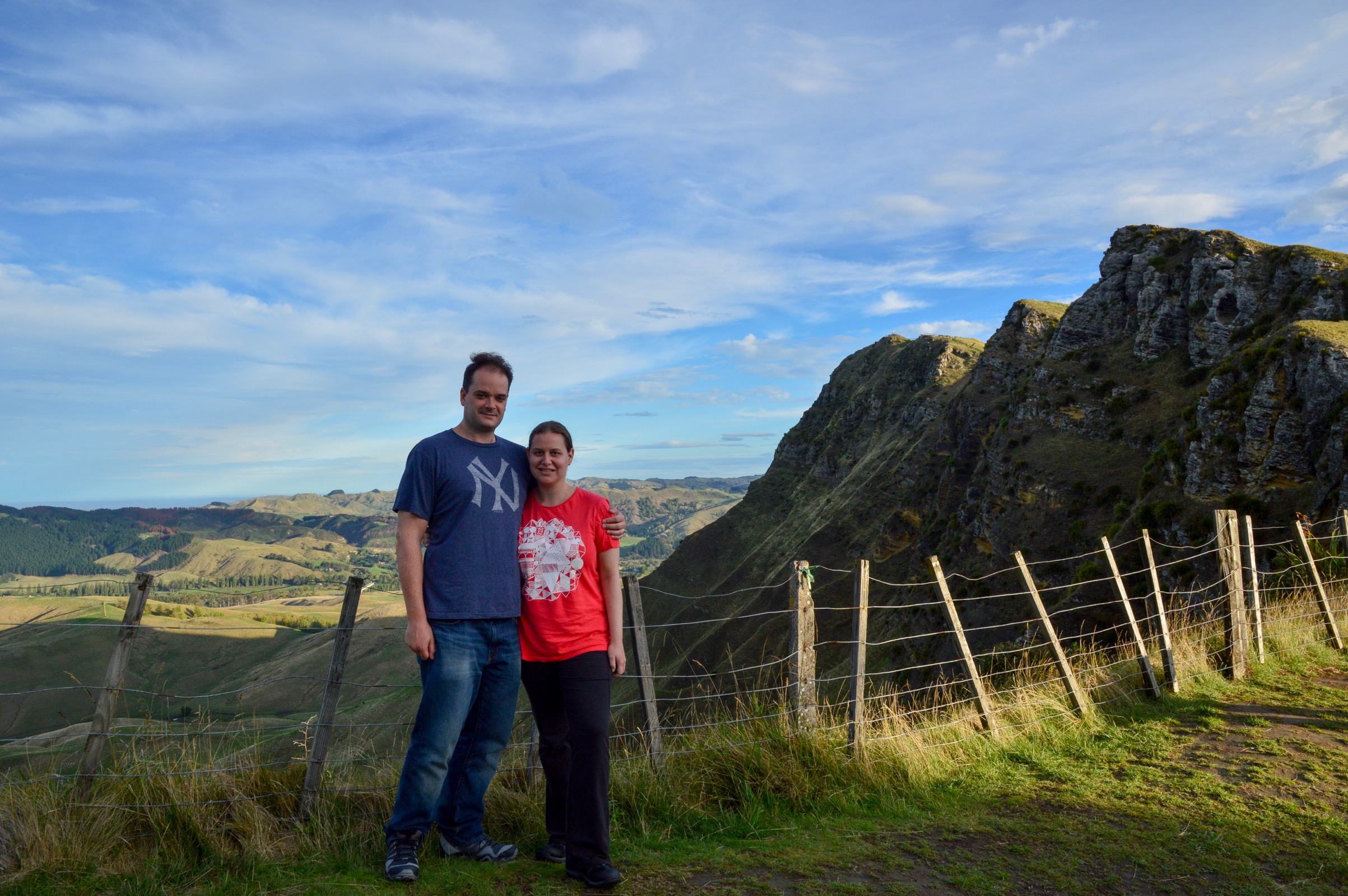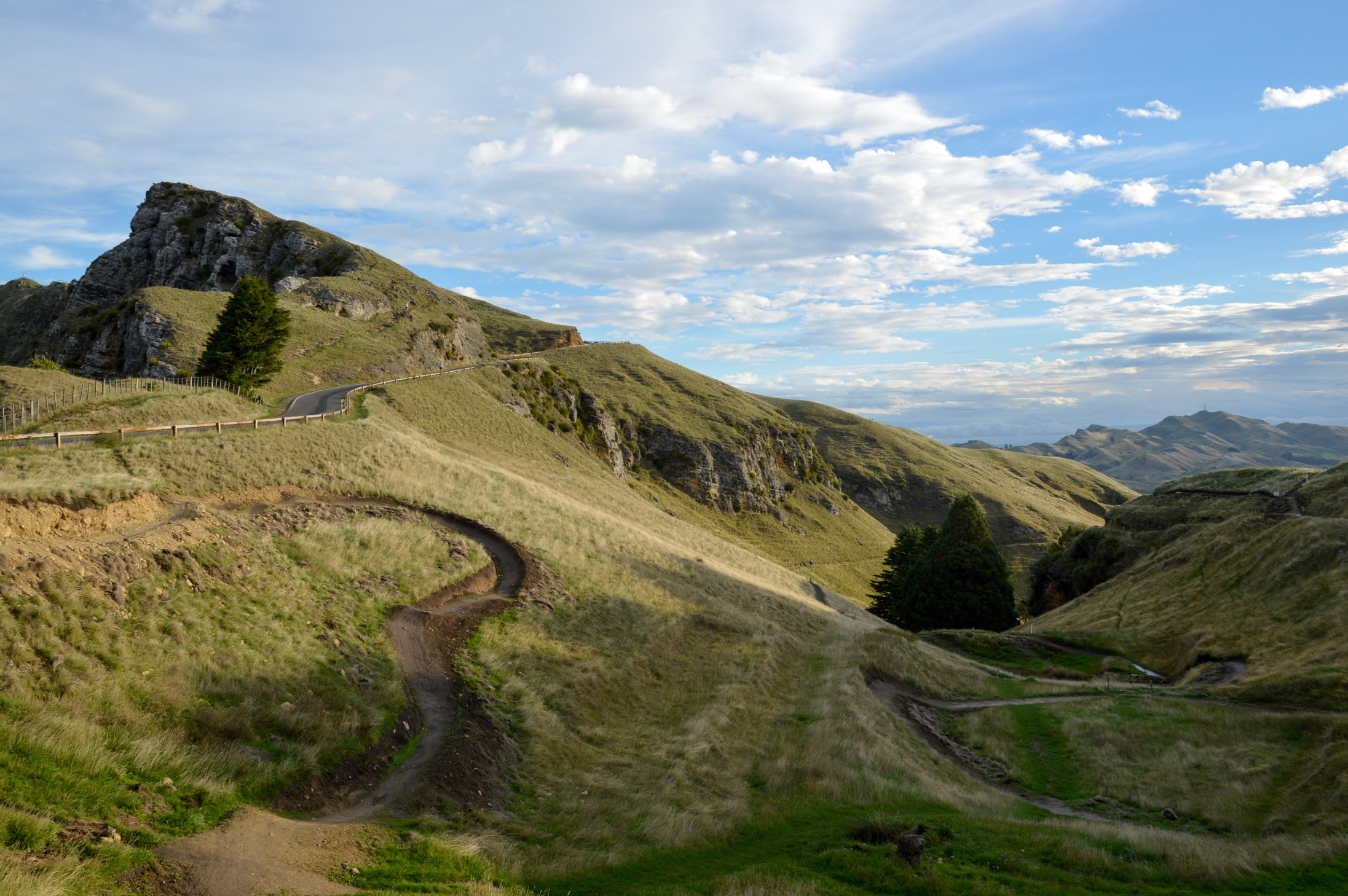 Napier
Napier is a city right on the eastern coast of the North Island. It's known for its Art Deco buildings, which have been meticulously preserved. They even have an annual Art Deco festival, which locals take very seriously!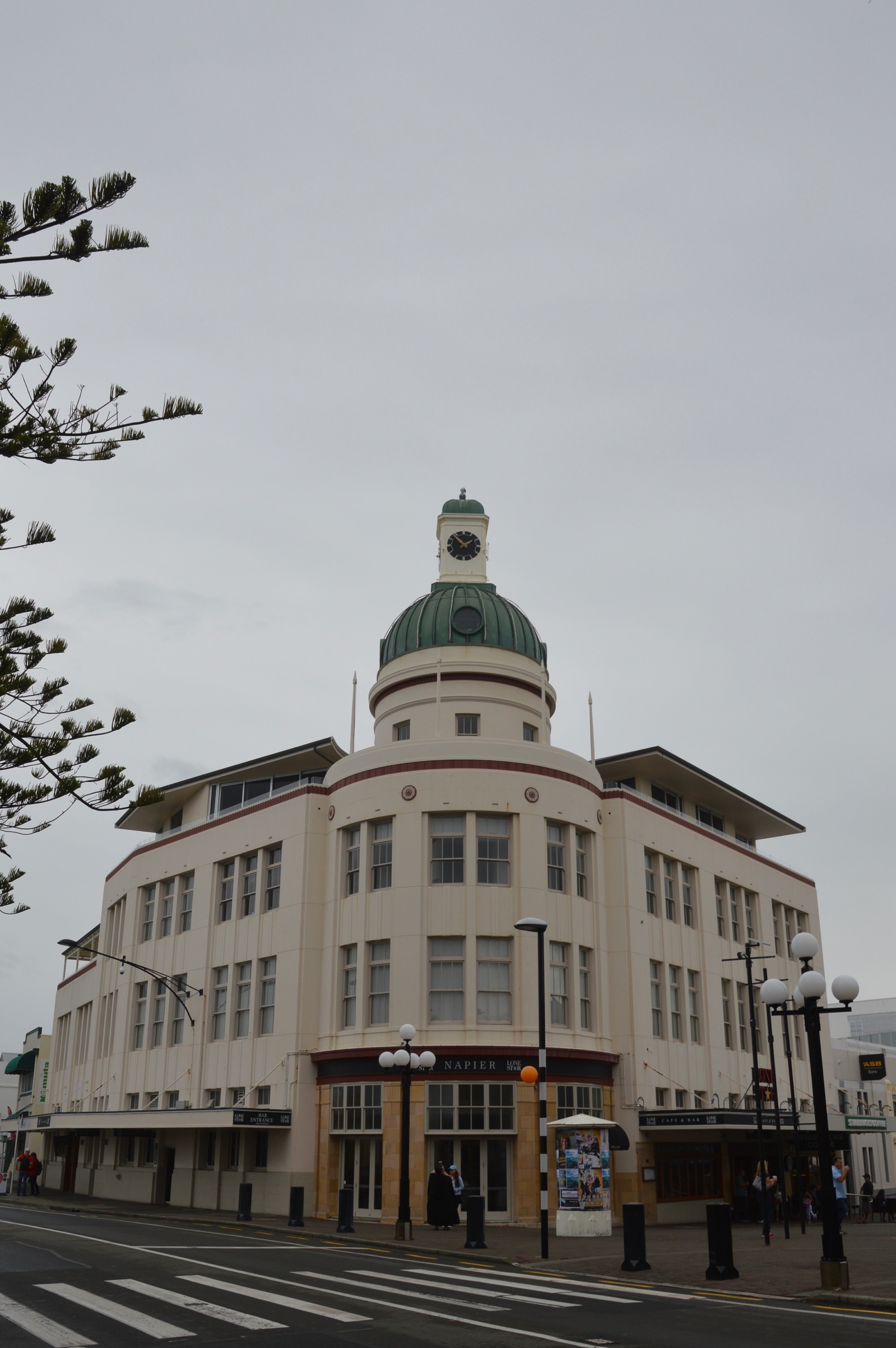 It has a black sand (or more like rock!) beach which was cool to walk on even though it was a bit grey and foggy.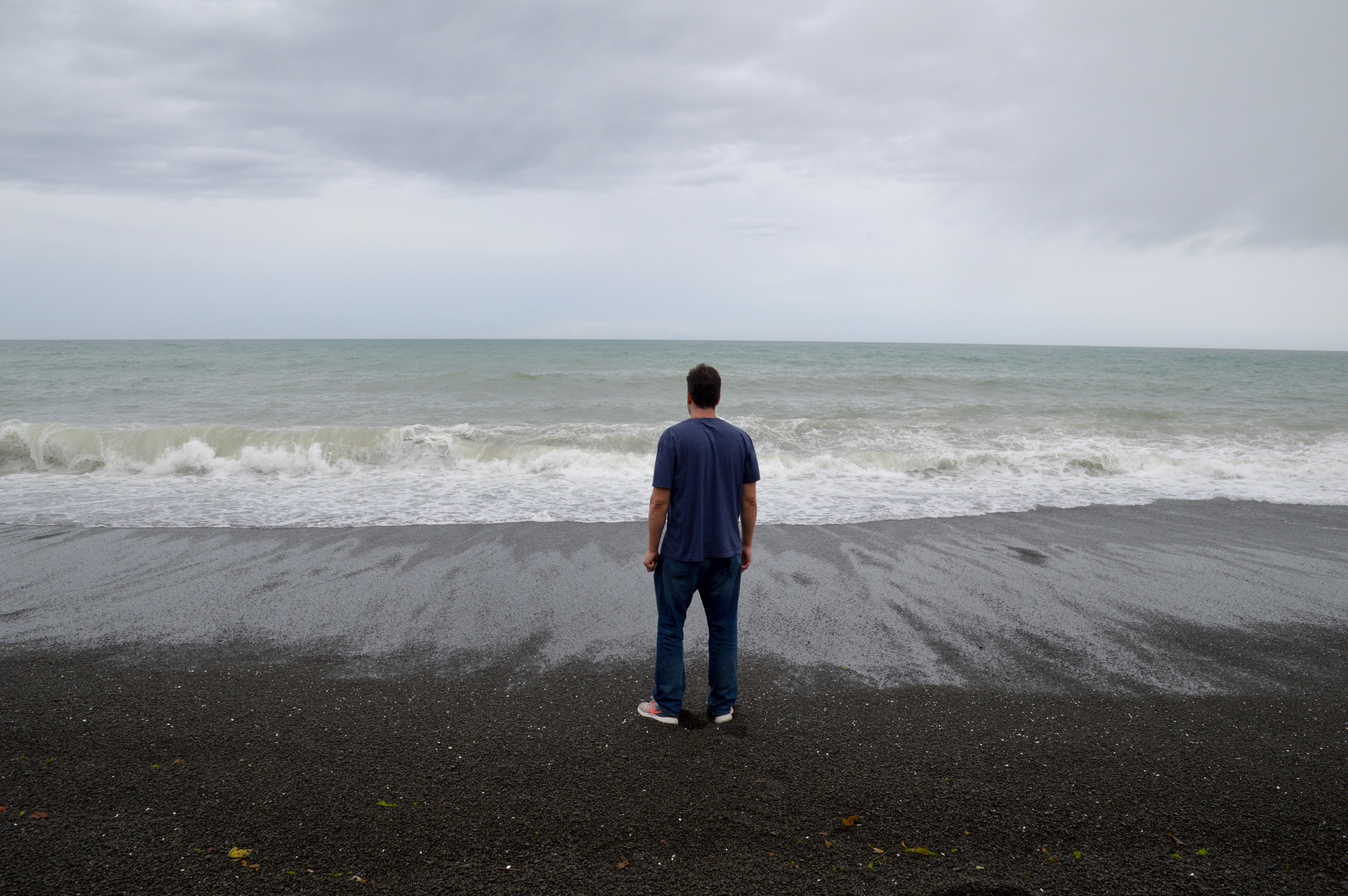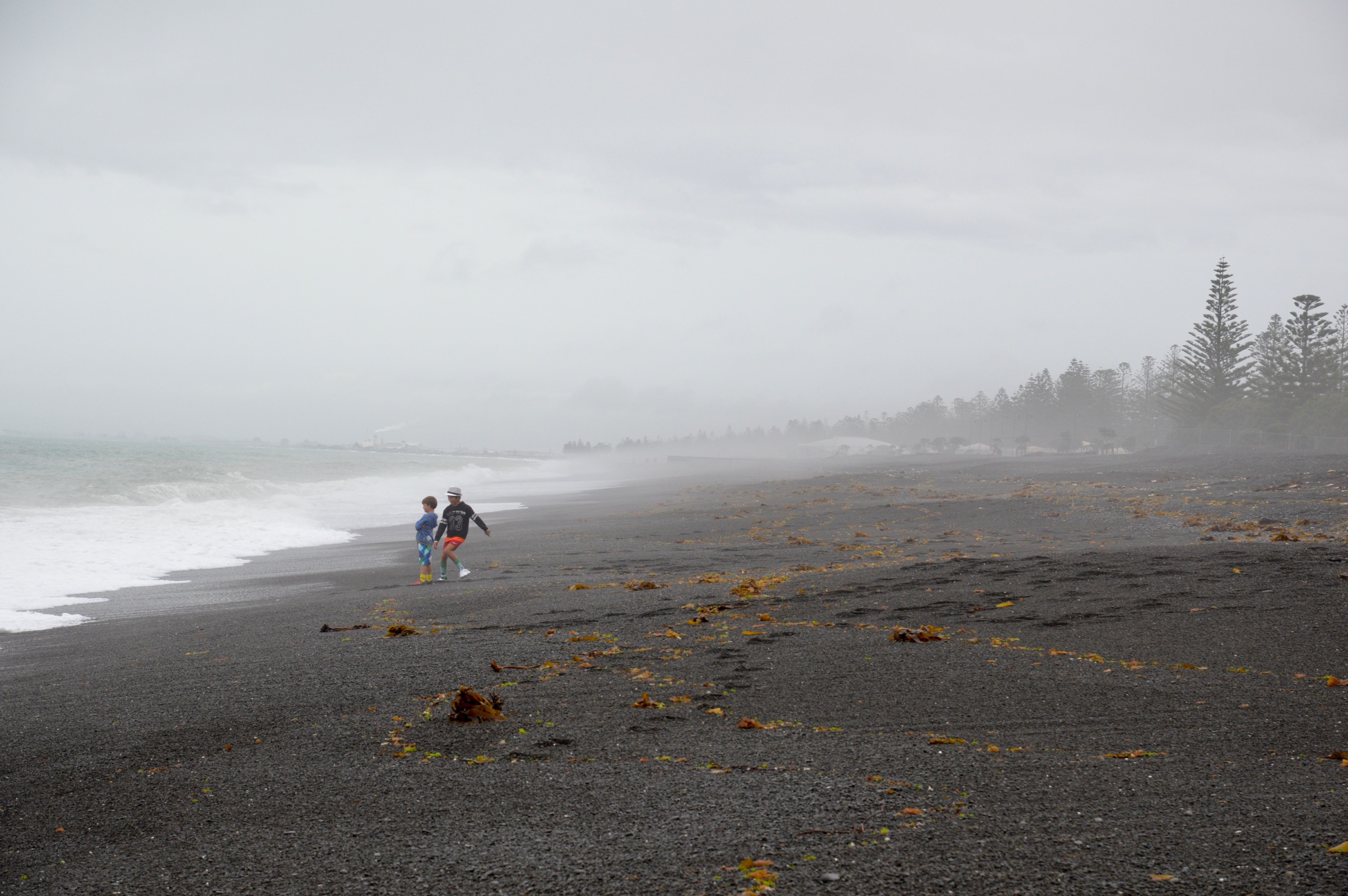 Driving to the Wairarapa
We decided to spend one night in the town of Martinborough, in the Wairarapa region, to break up the drive between Hawke's Bay and Wellington. It rained a bit, making for slower driving, but it was still beautiful.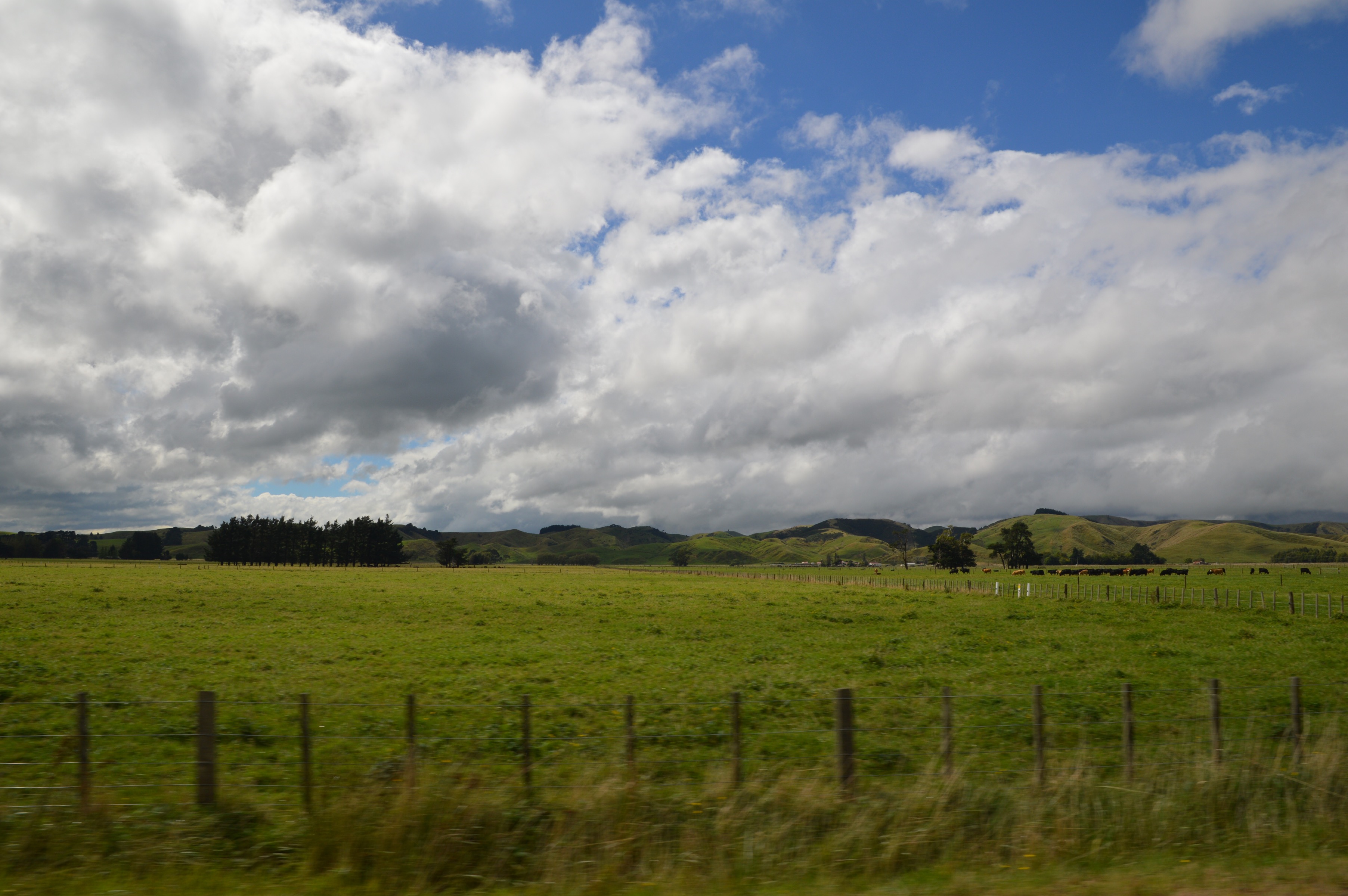 Along the way, we stopped at Pukaha Mount Bruce National Wildlife Centre, which is home to many native New Zealand birds, including kiwis. We saw one kiwi – although it took a while to spot him since the kiwi enclosure is very dark to mimic nighttime when they are active. We attended a nice talk about the kokako bird and met one who thinks she's a human. It was difficult to take pictures because of the rain, but we did get one of this funny looking kaka.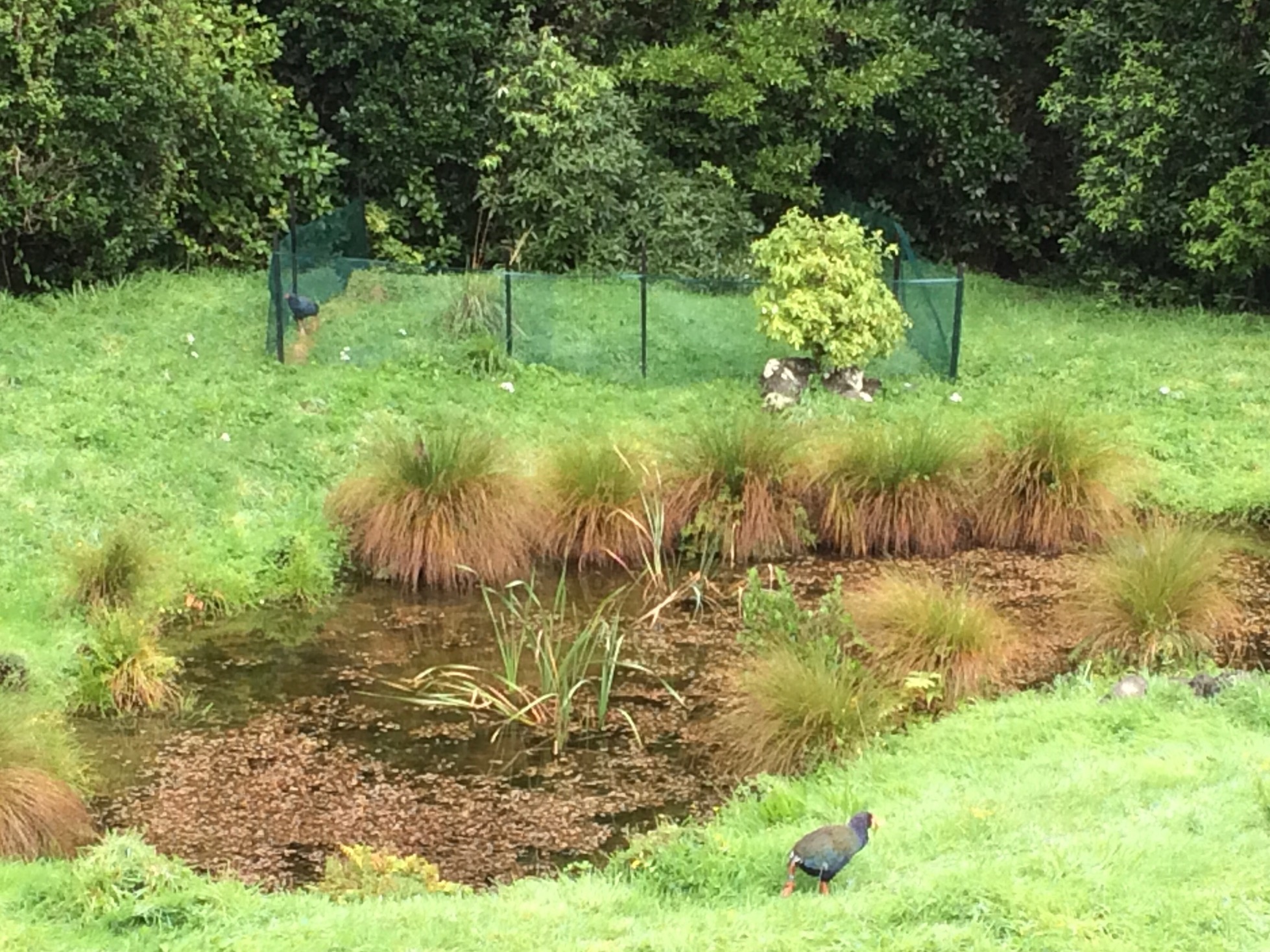 Because of the weather and our stops, we didn't make it to Martinborough in time to tour the wineries. But we had a nice walk around town and enjoyed a tasting at the Martinborough Brewery.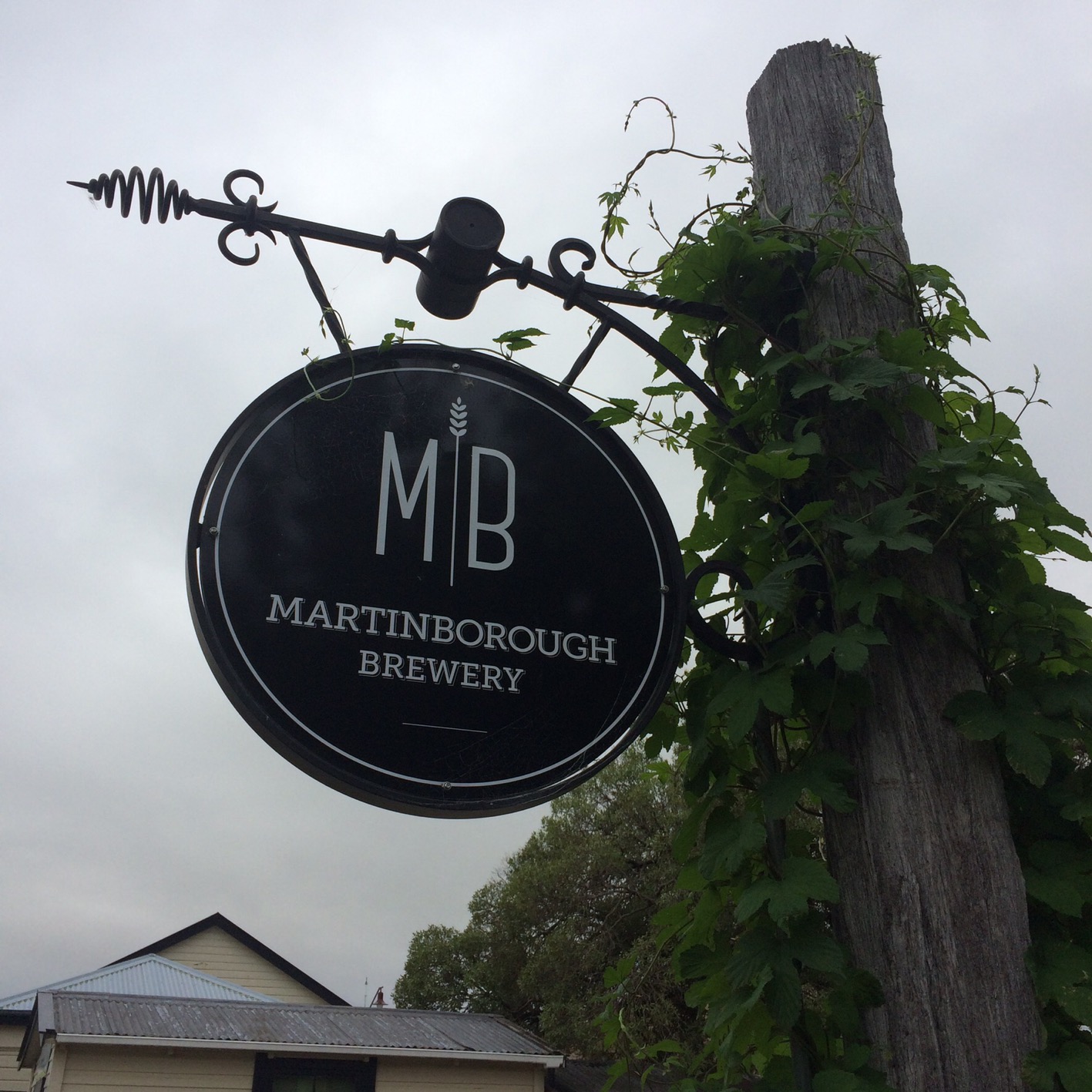 We woke up early the next morning to drive to Wellington, New Zealand's windy capital city.
Pin it