Last Updated on 8th January 2019 by Sarah and Justin
Inverness is a nice, small city in the Scottish Highlands. We spent three days in Inverness, and it was a great place to end our visit to Scotland. Here's how we spent our weekend in Inverness.
Driving from Western Scotland to Inverness
The drive from Dornie to Inverness was beautiful. This wasn't surprising after all the gorgeous drives we had in and around Dornie and the Isle of Skye. We got a few good views of Loch Ness along the way, but to really experience it, you must pull off and walk (which we didn't have time for).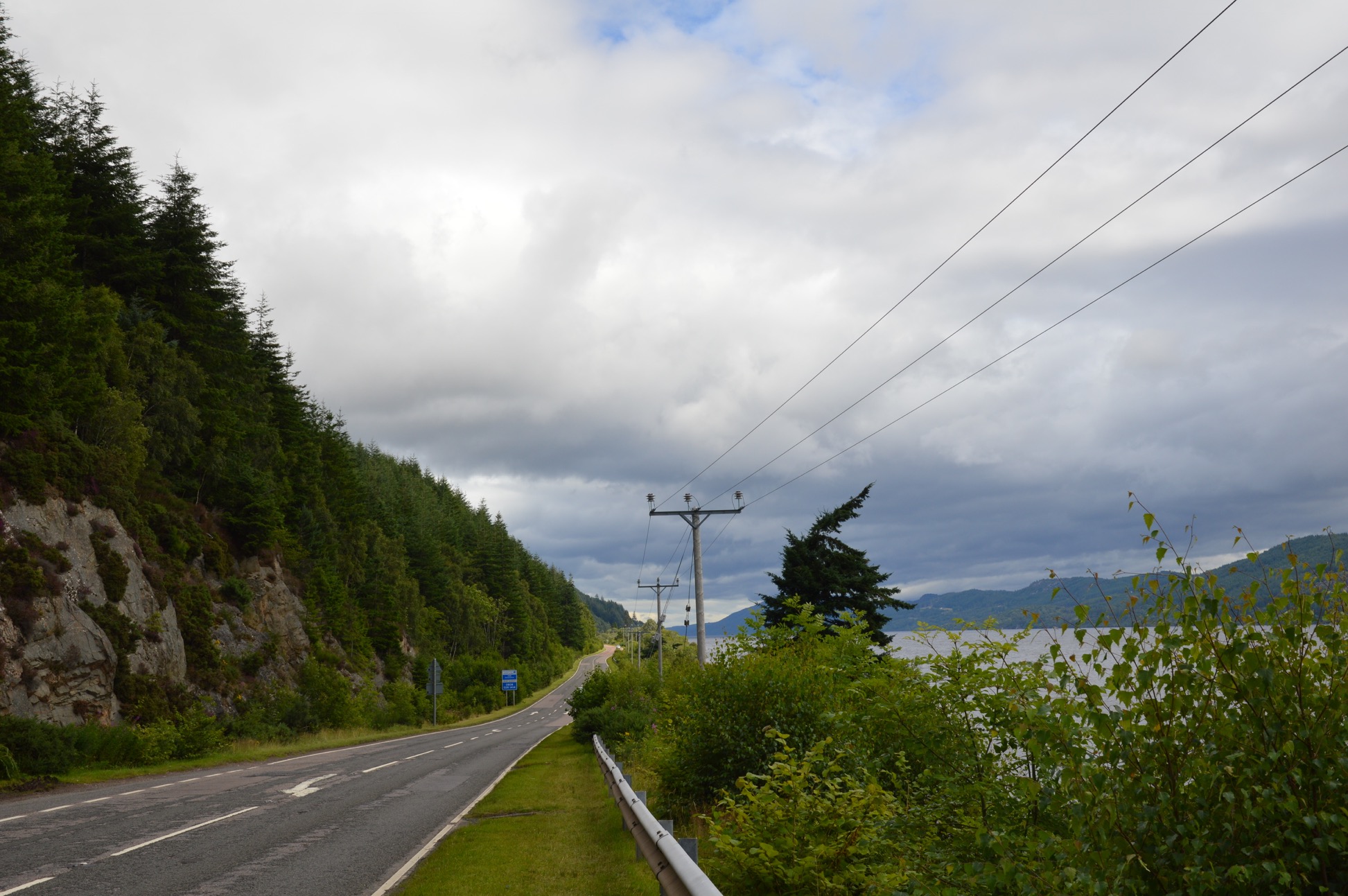 Walking in and around Inverness
Inverness is right on the River Ness and has lots of little bridges that make for nice strolls and pictures.

The streets and buildings in Inverness are also quite lovely.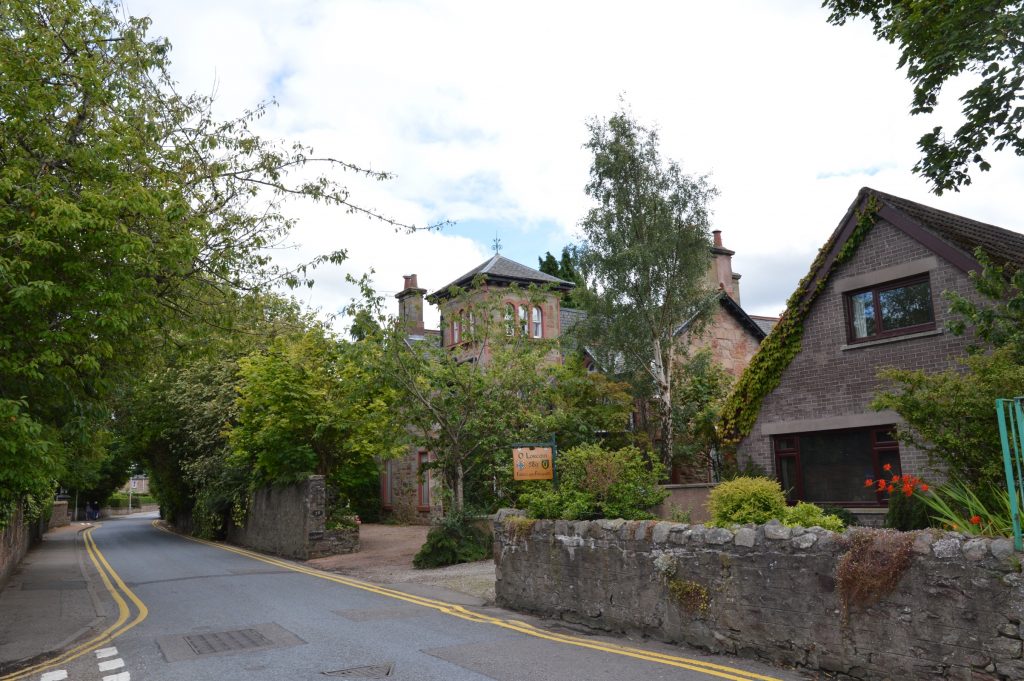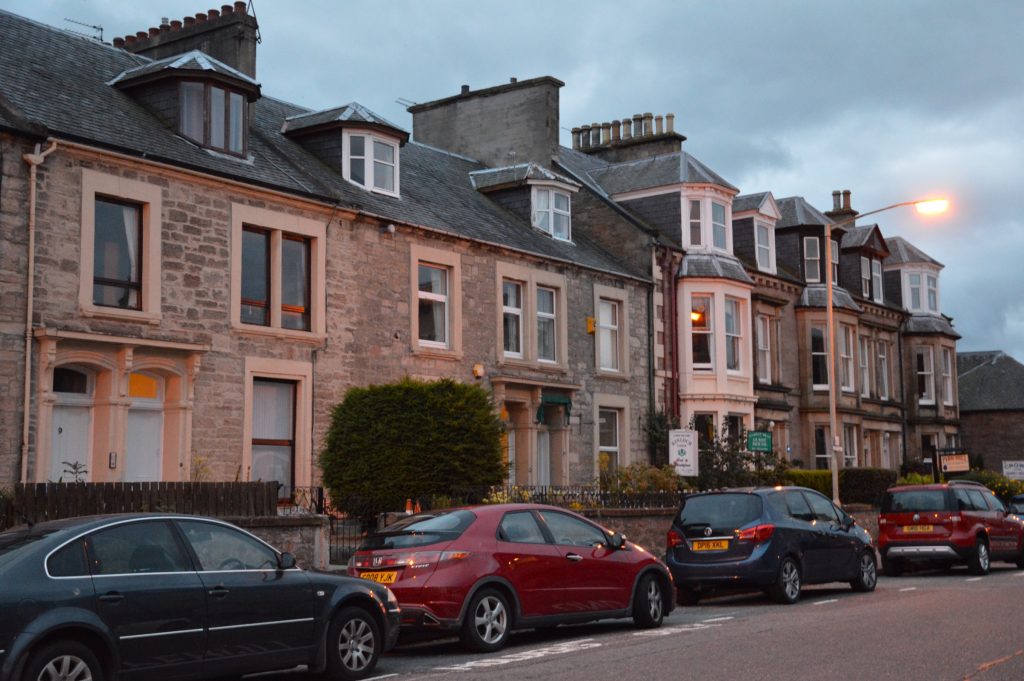 The Highland Derby
We had a great time watching the football match known as the Highland Derby between Inverness Caledonian Thistle FC and Ross County FC. Unfortunately Inverness lost. That did make the commentary from the local fans around us all the more entertaining, however. And another bonus: the stadium is right on the water and the views are beautiful.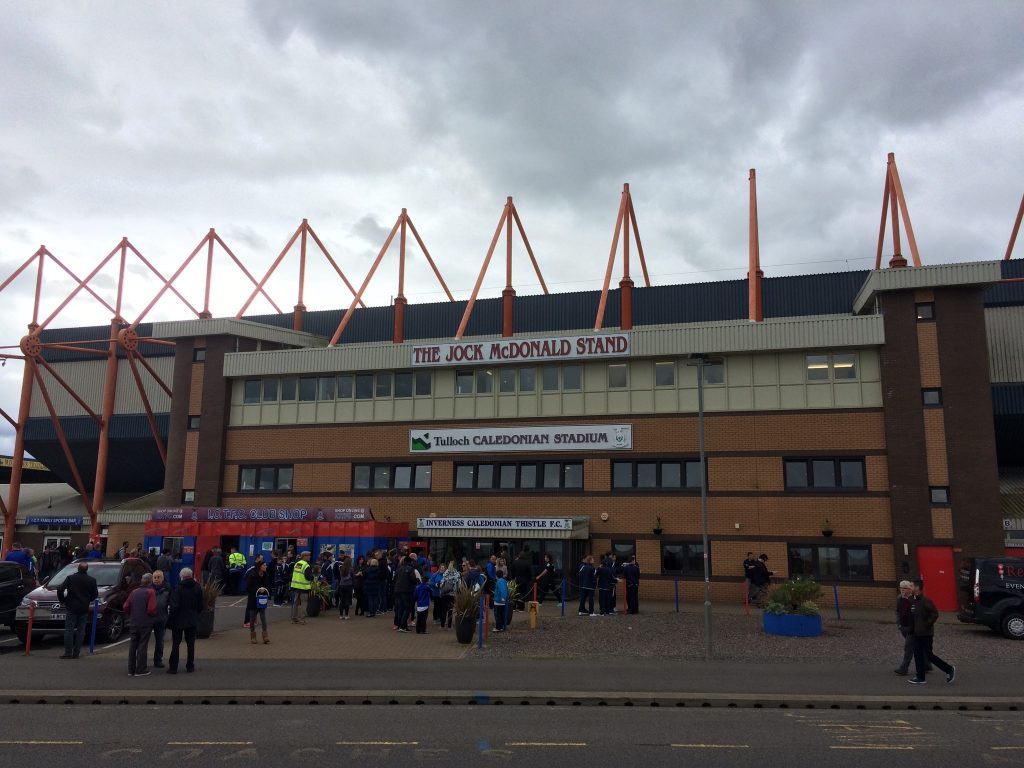 Inverness Castle
Inverness Castle is relatively modern as it was built in the late 19th century. It currently houses the courts, and isn't open to the public. But you should still go up to visit as it offers great views of the city and River Ness.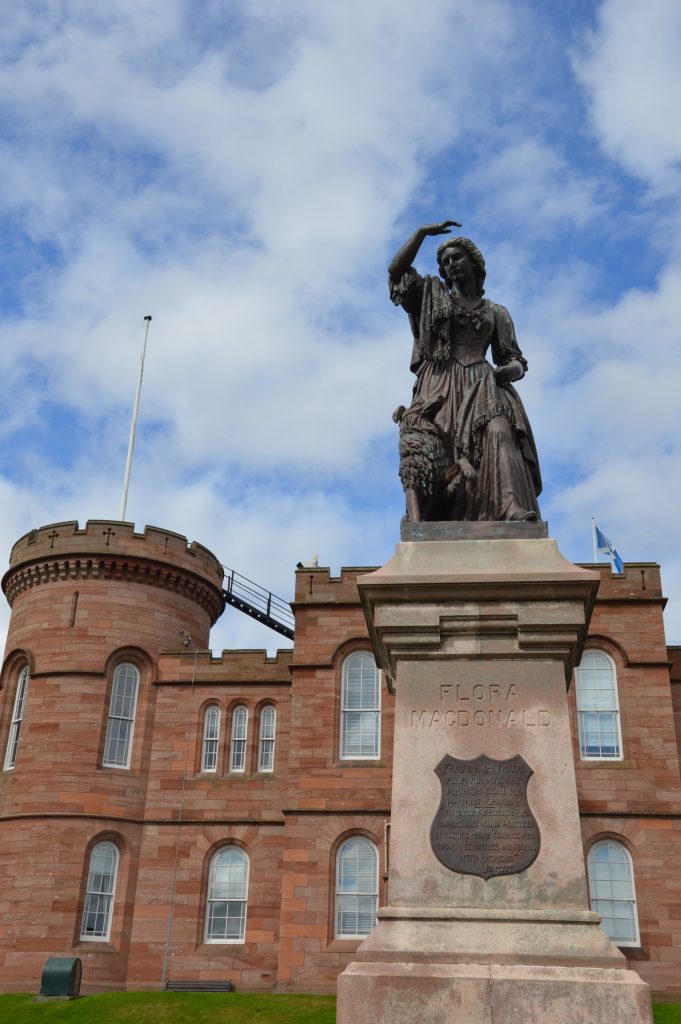 Walk along the River Ness
There is a wonderful, easy walk along the River Ness to the Ness Islands and back. You walk along the river the whole way and cross over small bridges onto and between the islands. We also took a side trip to the Botanic Gardens (which is free).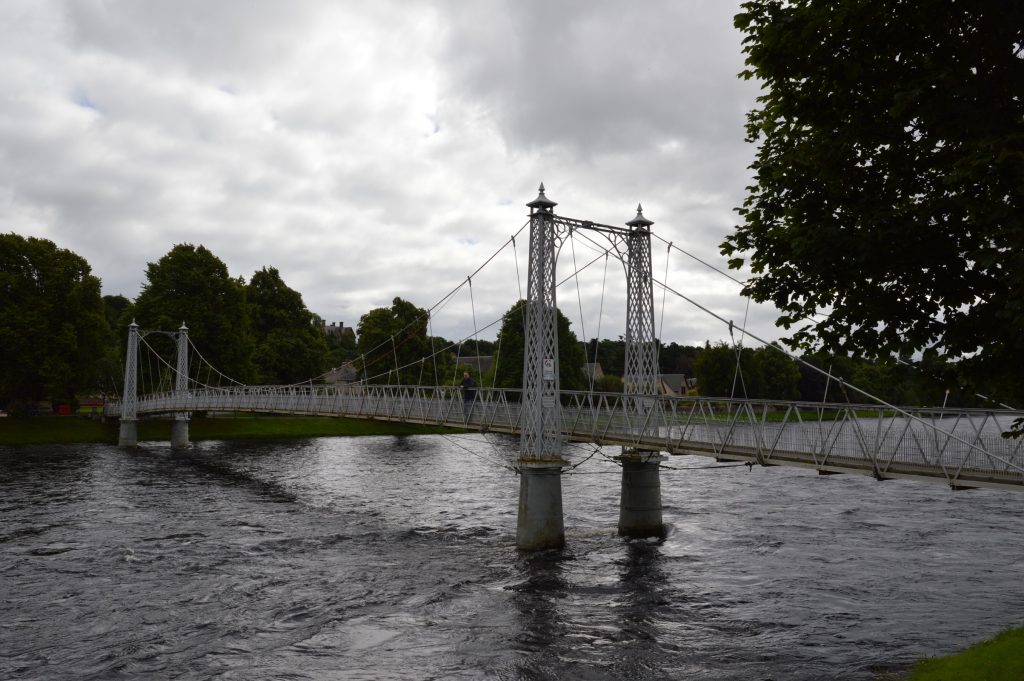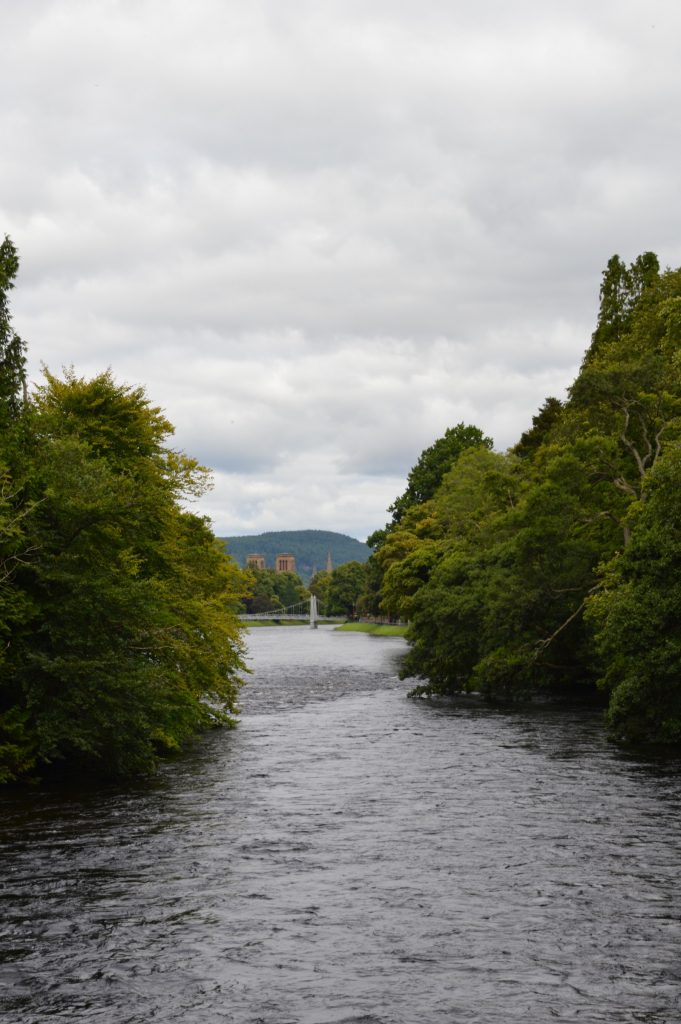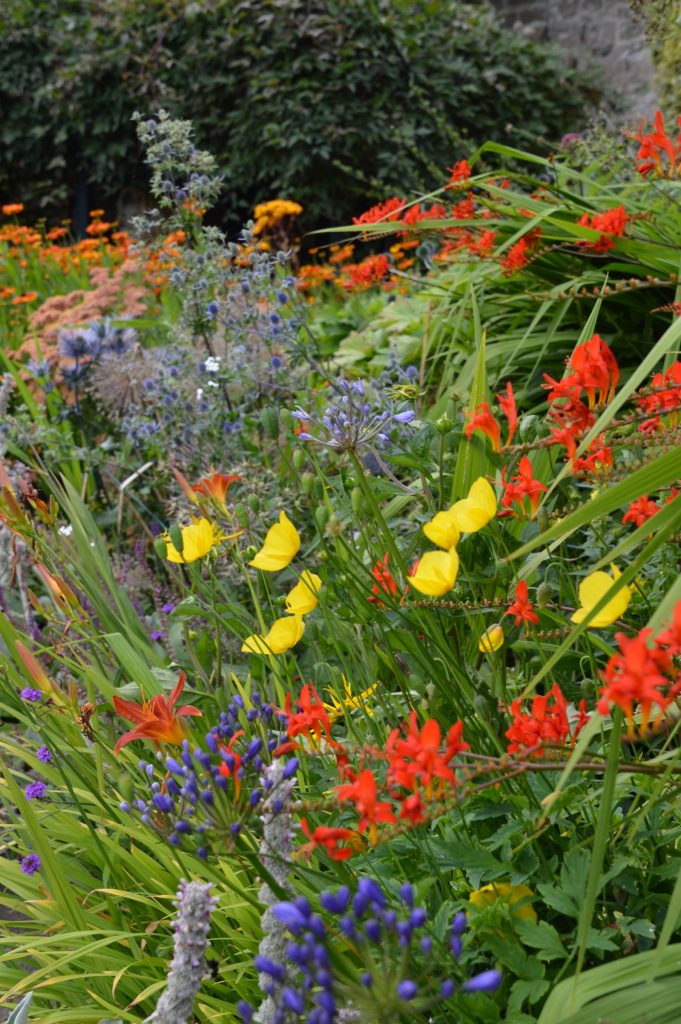 Eating and drinking in Inverness
The pub scene in Inverness is great, with many pubs having live music. Everyone seemed to be enjoying themselves! We tried beers from the local Black Isle Brewery and liked them quite a bit.
To celebrate our last night in Scotland we enjoyed an all-you-can-eat Indian buffet. Cinnamon is the place to be on Sunday nights in Inverness. We tried many different curries and were extremely happy. Highly recommended!
Saying goodbye to the amazing country of Scotland was hard. But the drive back to Edinburgh to fly out was (no surprise at this point) beautiful. As was the sight we saw as the plane took off. Our new friend Gill said "haste ye back" and we hope to. For now, though, back to driving on the proper side of the road.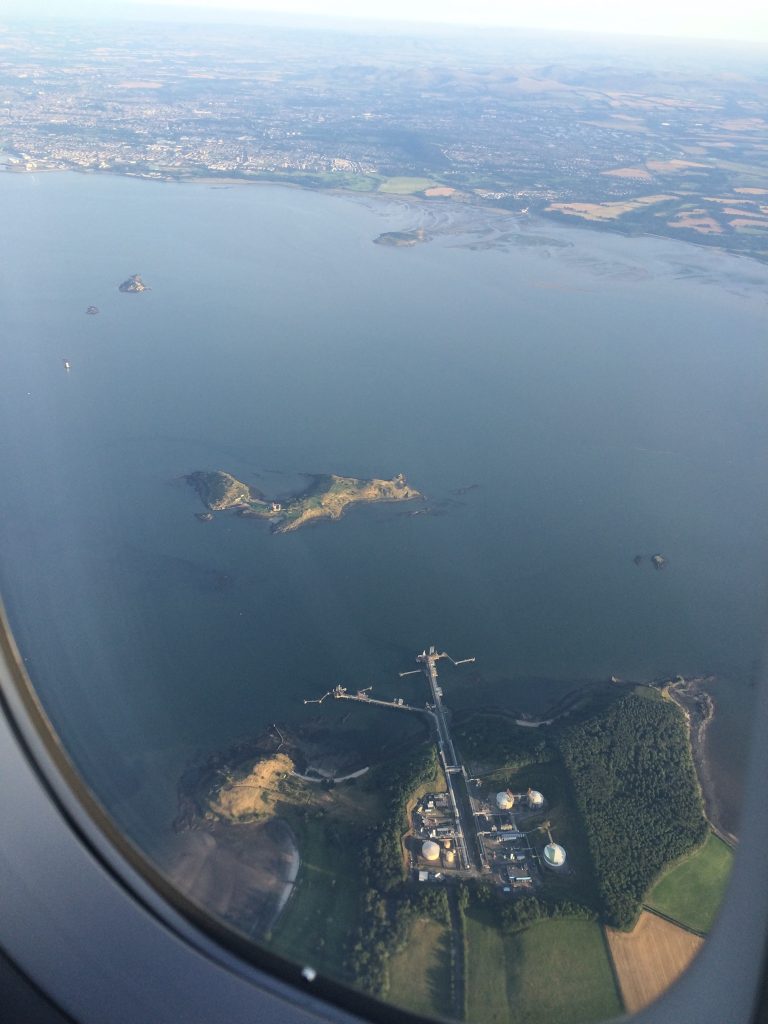 Like this post? Pin it!