Being an active member of the lymphangioleiomyomatosis (LAM) community has really helped me cope with this diagnosis. I've worked closely with my doctor and her lab to help further their research. I've spoken at scientific and fundraising events about my experience. I served as a LAM Liaison for the LAM Foundation for several years, helping to connect and support women with LAM in the New York area. And for the past year I've served as the LAM Foundation's Global LAM Liaison to help broaden the connections worldwide.
In addition to meeting women with LAM throughout the world, I've connected with many more online through the private, patient-only Facebook page. This is a place we can ask questions, share experiences, and just offer support and love to each other. The women I spoke with also find comfort and support in this small but fiercely loyal community.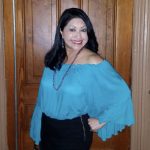 I am a LAM Liaison for the LAM Foundation. This is my first year, but already we have a lot of ideas for future informational meetings. My dream is to host a bilingual, informational LAM meeting. I want to reach out to the uninformed, Spanish-dominant community about LAM. I also am very passionate about our Facebook page. I try to respond to as many LAM sisters as possible. We share our stories, calm newly diagnosed women, pray, cry and laugh. It is our special "sisterhood clubhouse"!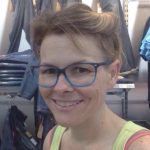 I try to give honest and positive opinions on questions and am always open and honest about my disease. It helps me to process symptoms and in getting others experiences on symptoms then it can help relieve stress until we can consult our specialist. I have been able to help four women from overseas on a spontaneous pneumothorax support group receive their LAM diagnosis by listening to their symptoms and guiding them to a LAM specialist.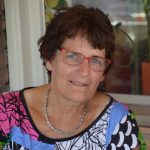 When I got the diagnosis there was nothing in the Netherlands. It was still before the internet era but fortunately I found the LAM Foundation in America. They sent me a lot of information so that I could orientate myself to my life with LAM. Later I founded the LAM-Netherlands foundation. We have a Facebook page, a website, and 24/7 telephone availability.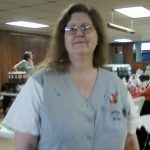 I attend our local LAM events and try to get to the LAMposuim (the annual LAM Foundation conference). Coping is through support on Facebook.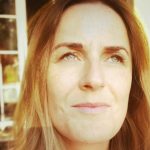 When I got my diagnosis I immediately contacted the national LAM Foundation here in Germany. I talked to one of the lovely members on the phone. She gave me so much hope right from the beginning. Although I still had a chest tube (after the pleurodesis) I went to a regional meeting in Hannover and had the chance to meet a few of the other women living with this disease for years and speak to one of our LAM specialists. When we had our national LAM meeting a couple of months later new board members had to be found and they asked me to join in. I'm very grateful to get the chance to support the German LAM community by becoming one of the board members.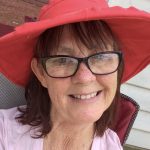 I am very involved. I feel as if we are all friends, it helps to talk to others who know what you're going through.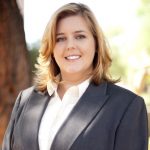 I've met incredible women who are also faced with this condition. They've helped me to understand that there is still hope. The work done by the LAM Foundation, including the funding which led to identifying the drug that could slow my condition, is exactly what we keep fighting for. These women remind me to be aware and grateful for every moment we still have.
I check the page several times a day. I try and welcome each new member. It has helped me feel so not alone with such a rare disease. But at the same time it's heartbreaking every time we lose a sister.
Support women with LAM and help find a cure
Organizations that help women with LAM need your support! Click the below links to donate or learn more about the organizations that have helped the women who participated in this project.
WWLAM fundraising page for the The LAM Foundation (US)
LAM Selbsthilfe Deutschland e.V. (Germany)
Stichting LAM-Nederland (the Netherlands)
LAM Australia Research Alliance (Australia)
For information about all the global organizations that are a part of the Worldwide LAM Patient Coalition, click here.