Last Updated on 8th January 2019 by Sarah and Justin
We quite like Bratislava (we've now been there twice), but it's small. You can easily check off the top things to do in Bratislava in a day. So if you're looking for something else to do during your Bratislava visit, or just want to get out of the city center and into some beautiful, natural scenery, then we'd recommend you visit Devin Castle. With its ancient ruins and impressive Danube River views, it's a great place to visit for lovers of history and beautiful scenery.
About Devin Castle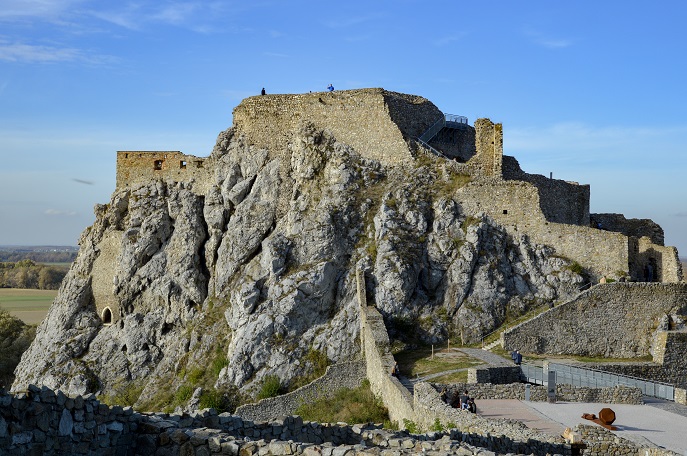 Devin Castle is located in Devin, a borough of Bratislava. It's only 12km away and doesn't take long to get to at all (see further details on how to get to Devin Castle from Bratislava below). Castle ruins sit on a rocky hill at the confluence of the Danube and Morava Rivers. The site of the castle dates back to prehistoric times. The castle itself was built and expanded between the 13th-17th centuries. But it was destroyed in 1803 by the French. Since the 1930s, the castle has undergone much archaeological excavation, and it was declared a national heritage site in 1960.
Source: Múzeum mesta Bratislavy (Bratislava City Museum)
Why you should visit Devin Castle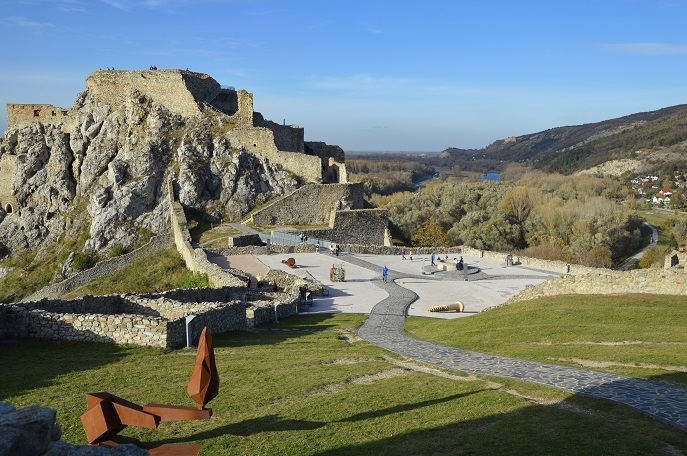 We'll let our pictures do most of the talking for why we think anyone should visit Devin Castle. We thought it was incredibly unique for many reasons. It's super easy and quick to get to. The river views from up so high are quite special. And it's pretty cool to see two countries from one castle! On one side, you can see Slovakian hillside houses and vineyards, and on the other side, you can see across the Danube to Austria.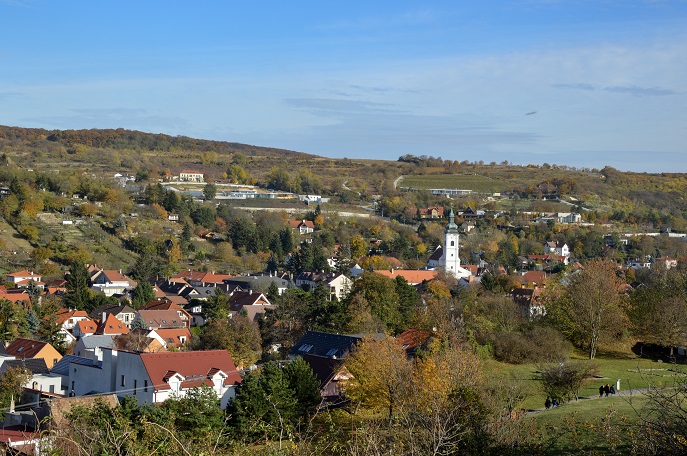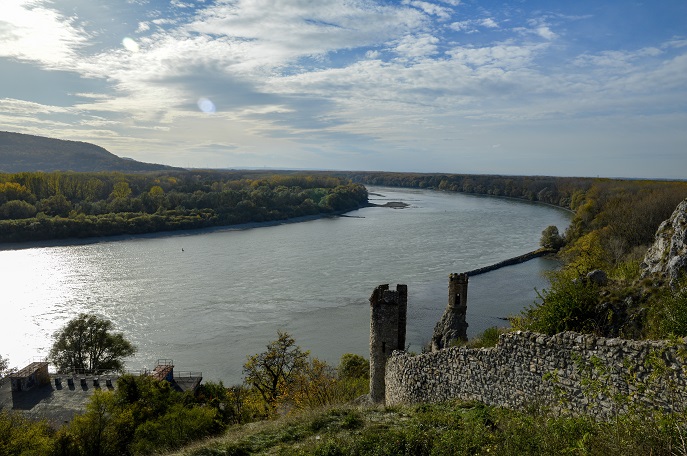 The castle ruins themselves are really interesting and neat to walk through and read about. And then when you look up from these incredibly old structures, you're surrounded by absolutely incredible scenery. It was just a really cool experience. They are also currently displaying sculptural works of art in and among the ruins, which added a whole other attraction to the site. And there are historical exhibits where you can learn about the castle and the history of Bratislava and Slovakia too.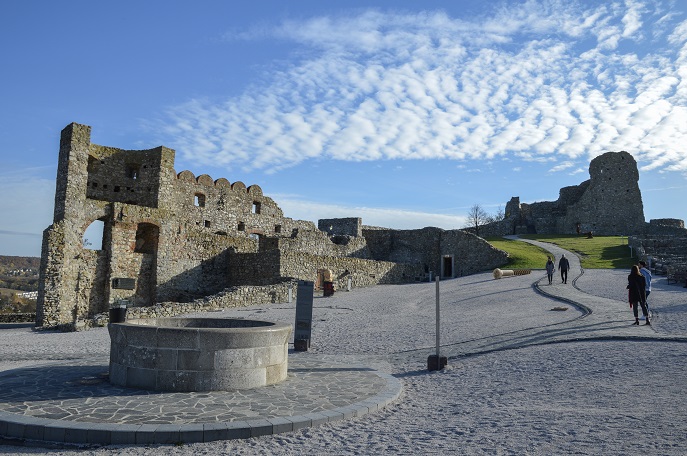 Tips for visiting Devin Castle
Devin Castle opens at 10am year-round, but closing time varies depending on the month. We visited in November, and the ticket seller took a lunch break between 13.00-13.30. We're not sure if this is true year-round or perhaps only during lower seasons. Full price tickets were 5 EUR, and they offer discounts for students and seniors. You can check current opening hours and prices here.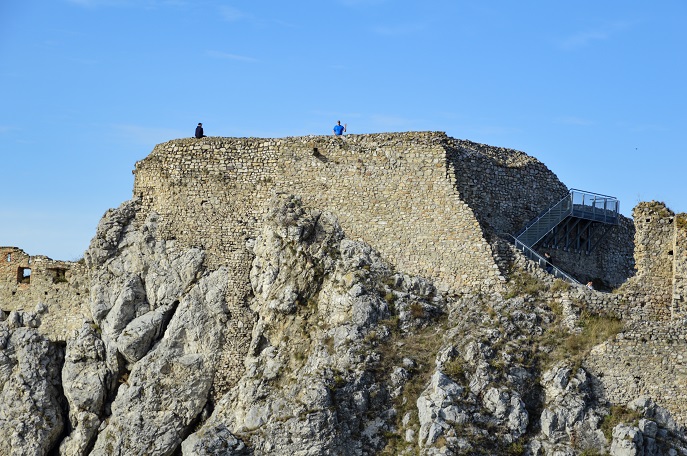 The castle is up a moderately steep hill, but it's not too long. Sarah got a little nervous when she first saw it, but was able to make it up to the top with only a few stops. There is a paved path all the way up into the castle. Once inside, you can climb a whole bunch of stairs to get to the upper castle (Justin did this, as you can see him waving in the picture above), or just enjoy yourself down in the lower part (like Sarah, below). No matter where you explore, the views are stunning.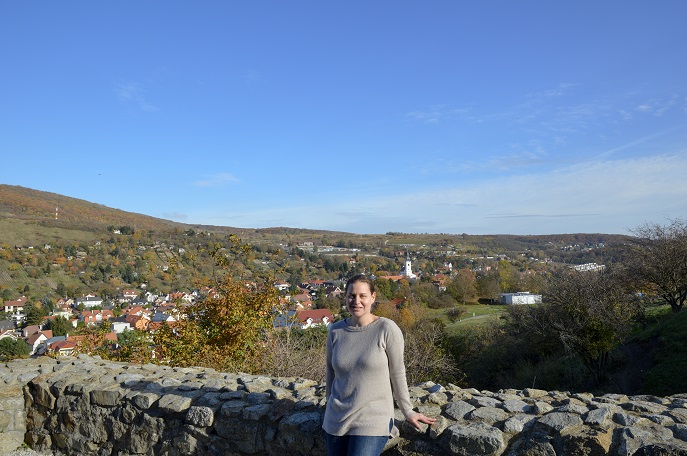 Once you've finished with the paid attraction (which should take about an hour), make sure to walk beneath the castle along the Danube River too. After exiting the castle, turn left and you'll find yourself right on the banks of the river. From below, you can see the Maiden Tower, a small watchtower that's perched atop a rock.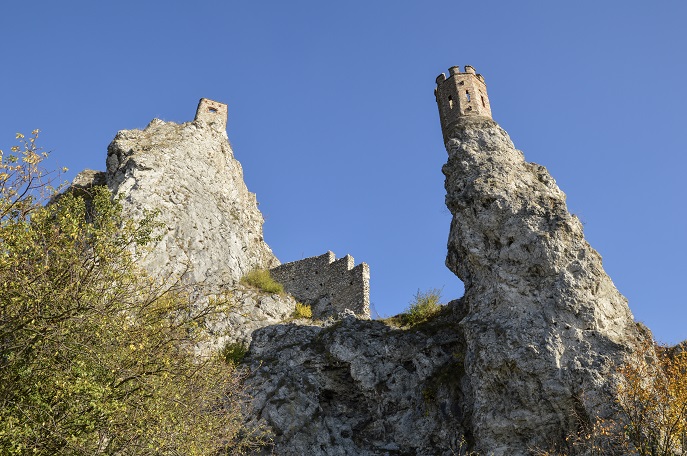 You can take a short stroll or relax on a bench and take in the beauty of the rivers and Austria across the way. There are a few places to eat in the area of the castle, but if the weather is nice, we'd recommend bringing your own food. A most picturesque picnic can be had sitting on one of the benches on the banks of the Danube River.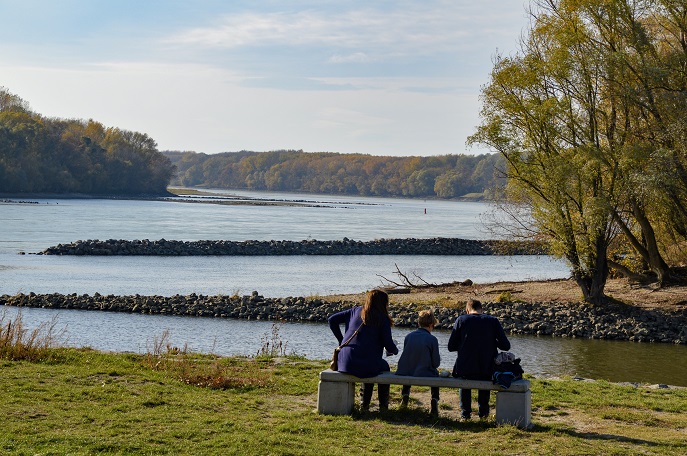 How to get to Devin Castle from Bratislava
We took public transportation from the Bratislava old town to Devin Castle and it was super easy. Take bus 29 from Most SNP (which is the bus station at the bottom of the old town) to the stop called Štrbská, Hrad Devín. From there walk about 12 minutes to the castle. The whole journey takes about a half hour. There are buses (in both directions) about every 20 minutes. As of November 2018, a one-way bus ticket to Devin Castle (which is just a normal ticket in Bratislava zones 100/101) costs 1.20 EUR. You should buy two tickets before you get on the bus to go to the castle because there's no machine at the bus stop there. Since we were using public transportation a lot during our 24 hours in Bratislava most recently, we bought a 24-hour pass, which costs 3.50. It's a good deal if you're going to use the bus or tram more than twice during that period. And remember to validate your ticket when you get on the bus!
Of course if you have a car, you can easily drive to Devin Castle. The road the bus went on passed by some nice forested areas, but we couldn't see much of the Danube River from the bus.
If you're taking a Danube River cruise, they may make a specific stop at Devin Castle. We saw it listed on some of the river cruise boats in Bratislava, and also the boat dock by the castle.
Like this post? Pin it!