Last Updated on 8th January 2019 by Sarah and Justin
Whenever anyone asked what destination we were most looking forward to, Sarah's answer was Scotland for this first European leg. We'd never been and we would be spending 3 weeks there. Well, Edinburgh did Scotland proud for our first week.
Leith
We stayed in a nice big apartment a bit out of the center, in Leith. Trainspotting was set in Leith. But we found it quite lovely and not dodgy at all. As per usual, we preferred staying outside the main tourist zones. Leith felt like a real neighborhood and had everything we needed including a ginormous Tesco and access to our favorite Edinburgh experience, the Water of Leith Walkway (learn more below). It took about 20 minutes either walking or by bus to get to the center. Lothian Buses are quite convenient and easy to figure out AND they have free wifi! Our only complaint is that they require exact change in coins.
We would recommend almost everything we did and saw in Edinburgh. It's a wonderful, beautiful city. However, it's really really hilly (it's said to be built on 7 of them).
Accessibility
Usually we like to visit flat places that don't leave Sarah continuously breathless. So it's hard to recommend Edinburgh as a great place to visit to people with lung diseases like LAM or other mobility issues. But the city does try to make itself as accessible as possible given the circumstances. As noted above, it's well-covered by buses. Some of the attractions try to be accommodating as well. At Edinburgh Castle, there was a "Mobility Vehicle" to take you to the top of the hill – and yes, we took it! It's quite easy to arrange – just ask the guards at the gate to call it for you.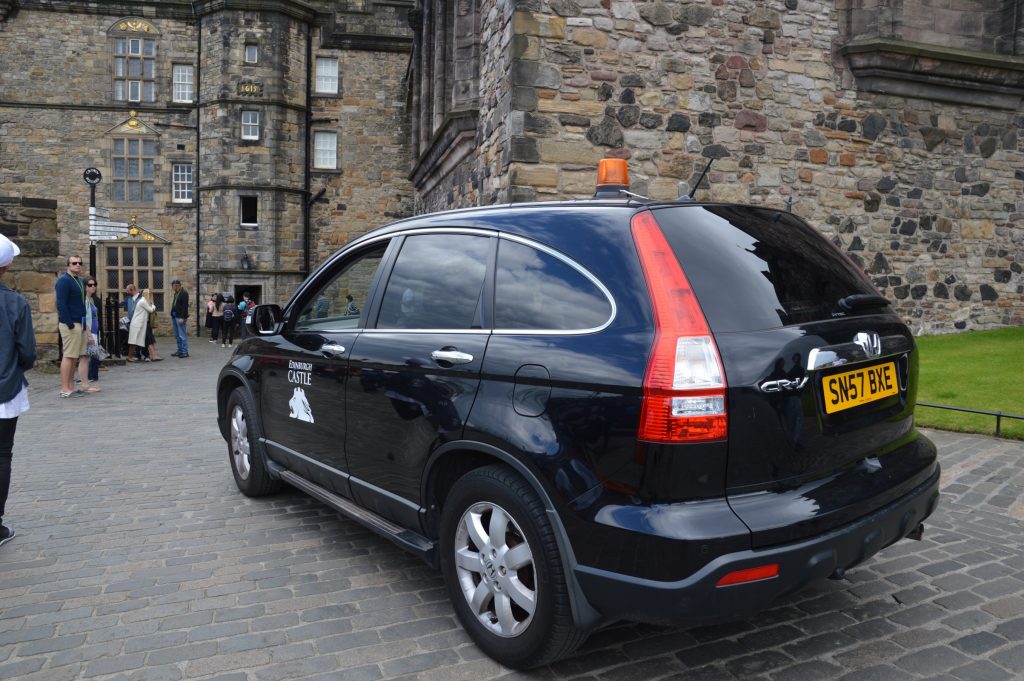 And at the Royal Botanic Garden, we were pleasantly surprised to see signs noting which paths were OK for wheelchairs.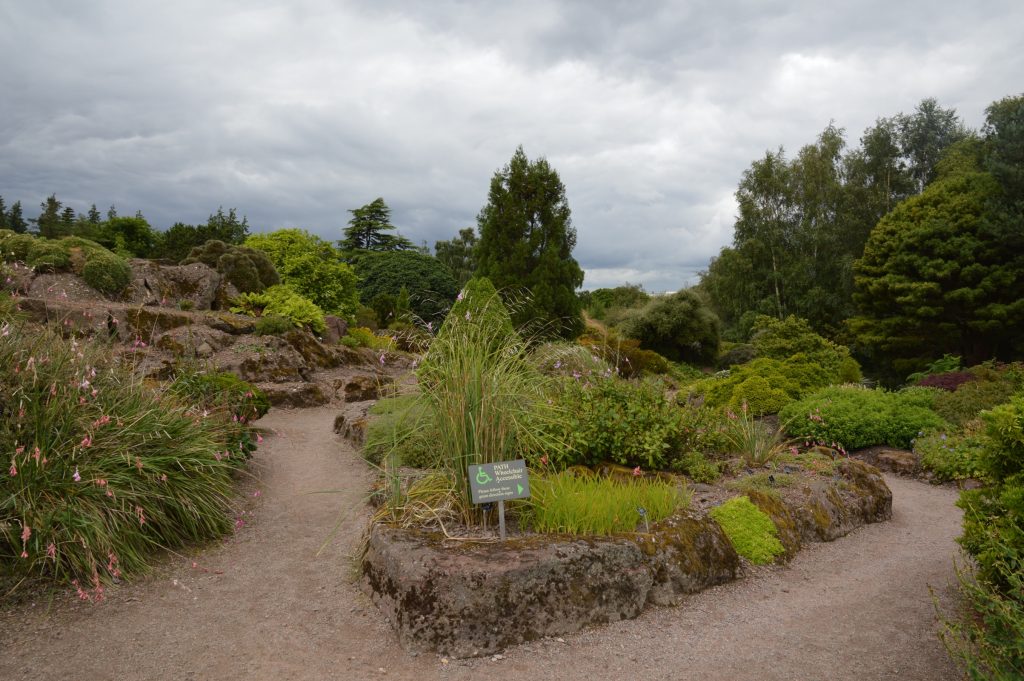 Note, special thanks to our new friend Gill who recommended ways to avoid some of the hills – among other things. We were so happy to meet and spend time with her on this trip.
Edinburgh is truly a city that has something for everyone – nature, art, a castle, pubs. And it's a photographer's dream. We enjoyed exploring and taking lots and lots and lots of pictures.
Views 
There are so many vantage points from which to take a good picture of Edinburgh it's almost comical. When we first found ourselves on Princes Street, we were awestruck by how beautiful the other side of the city looked with its old buildings and, oh yeah, a castle.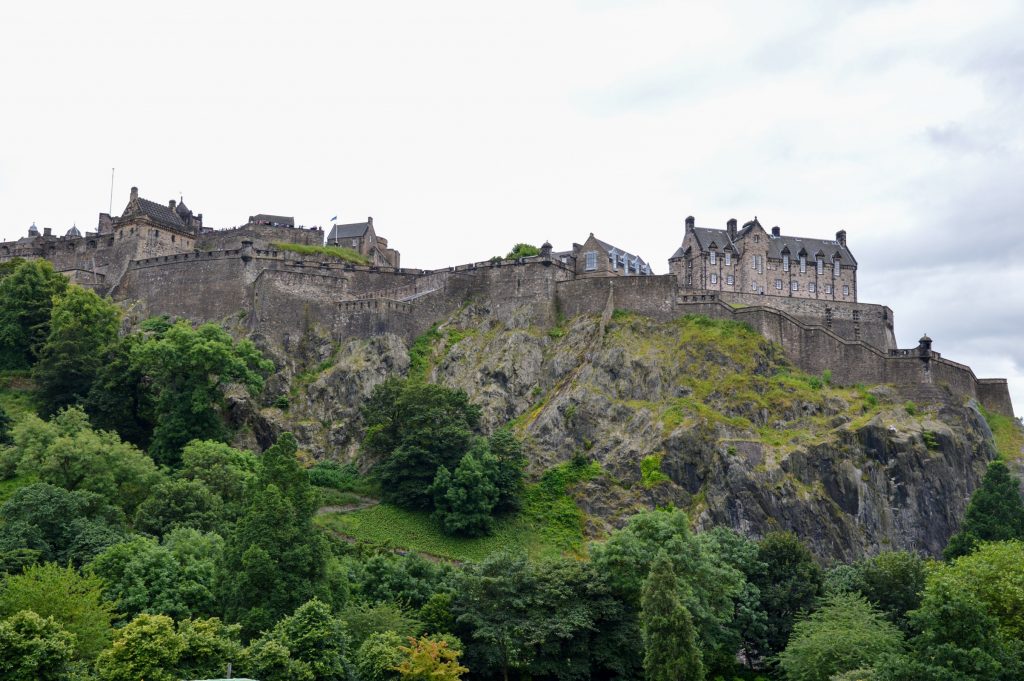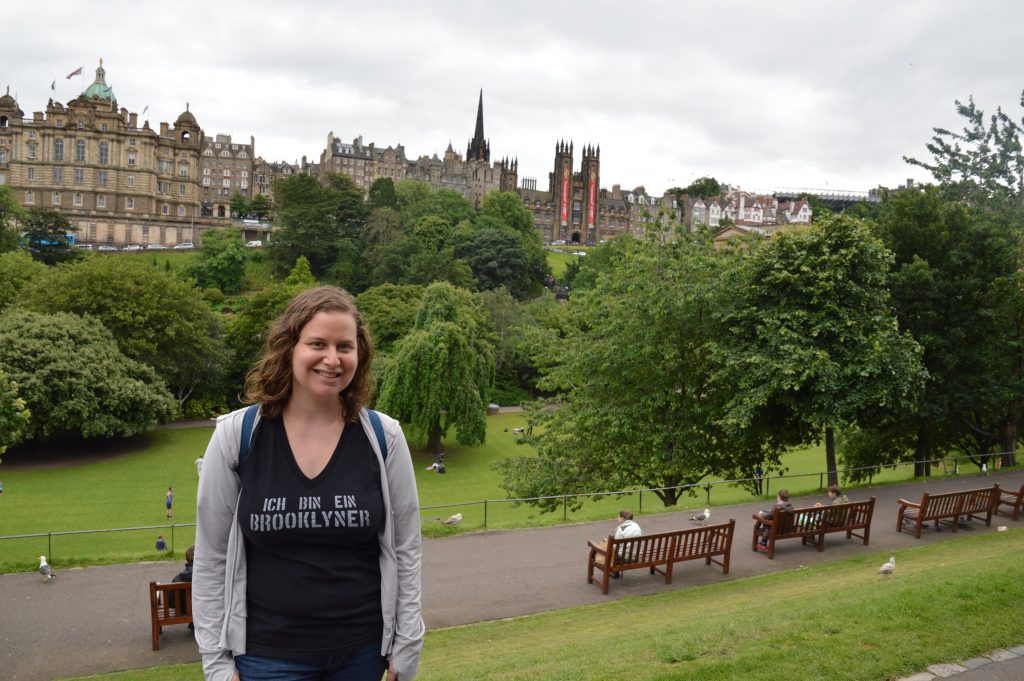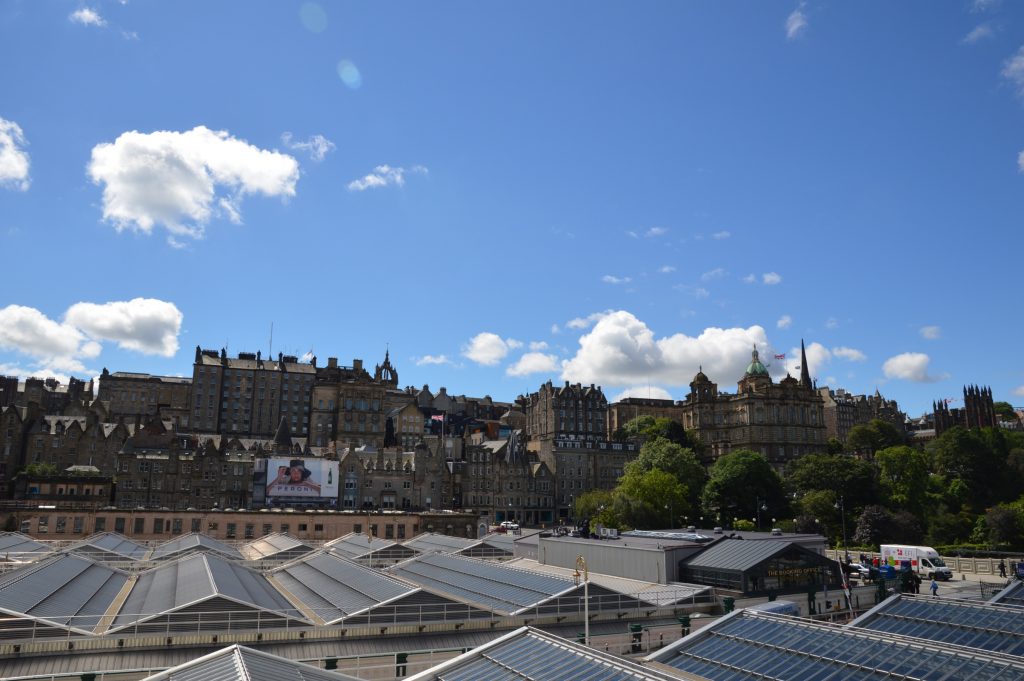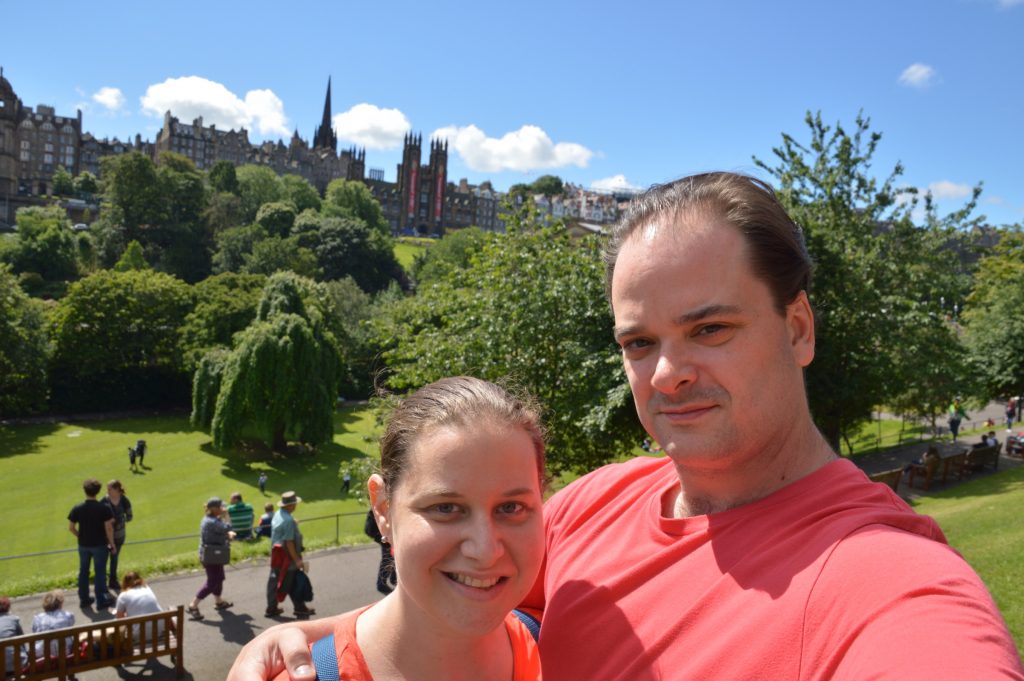 There's also the views of Princes Street Gardens and the Scot Monument.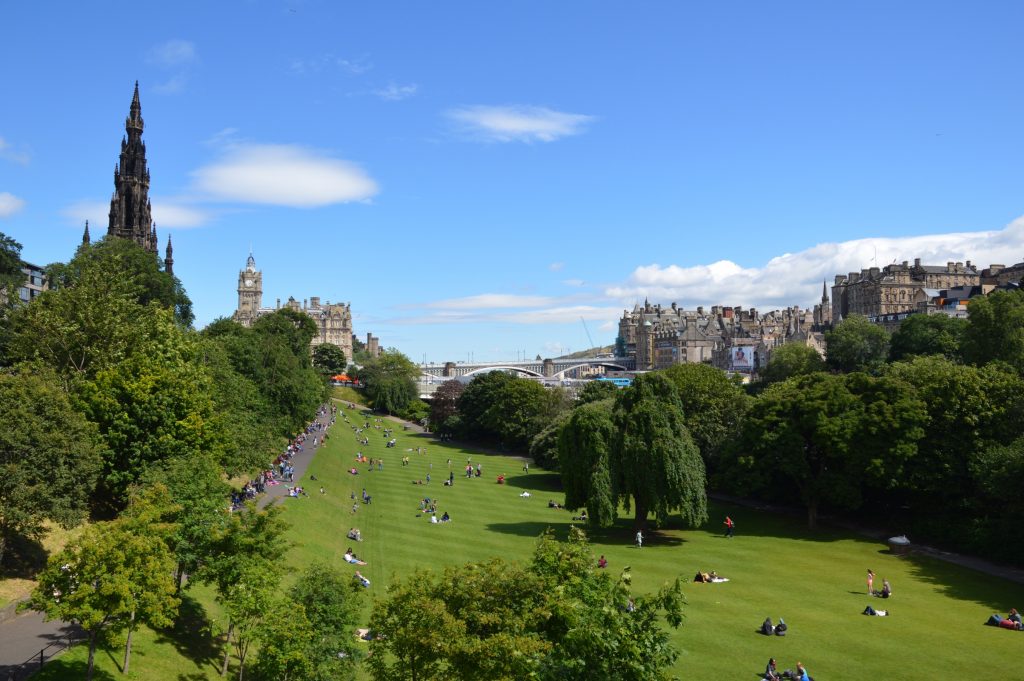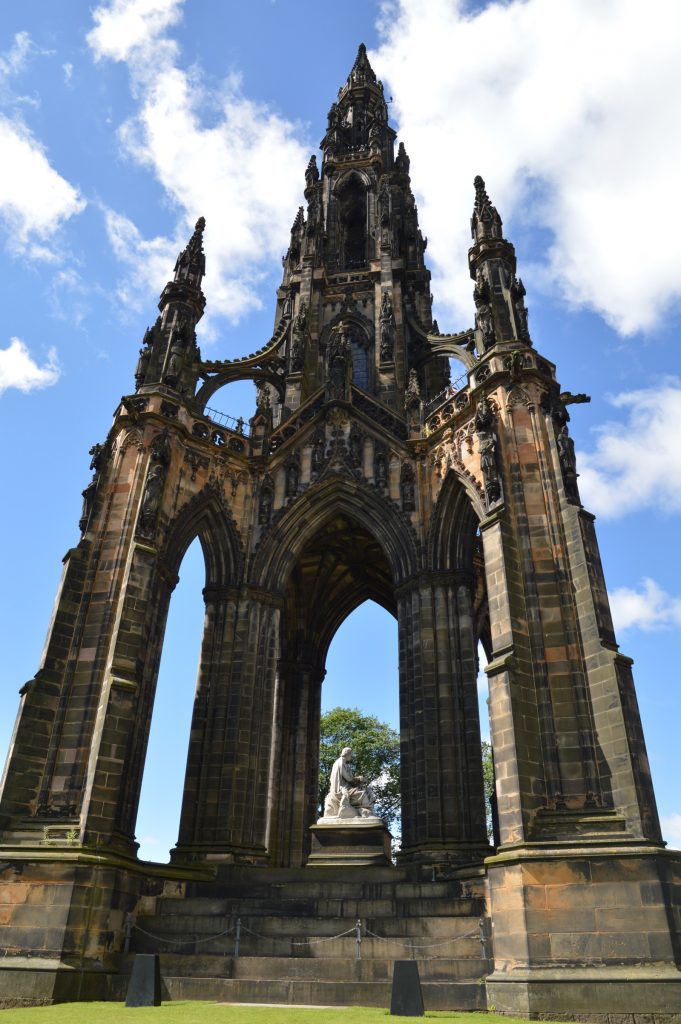 Go up to the roof of the National Museum of Scotland to see a different view of the castle and more.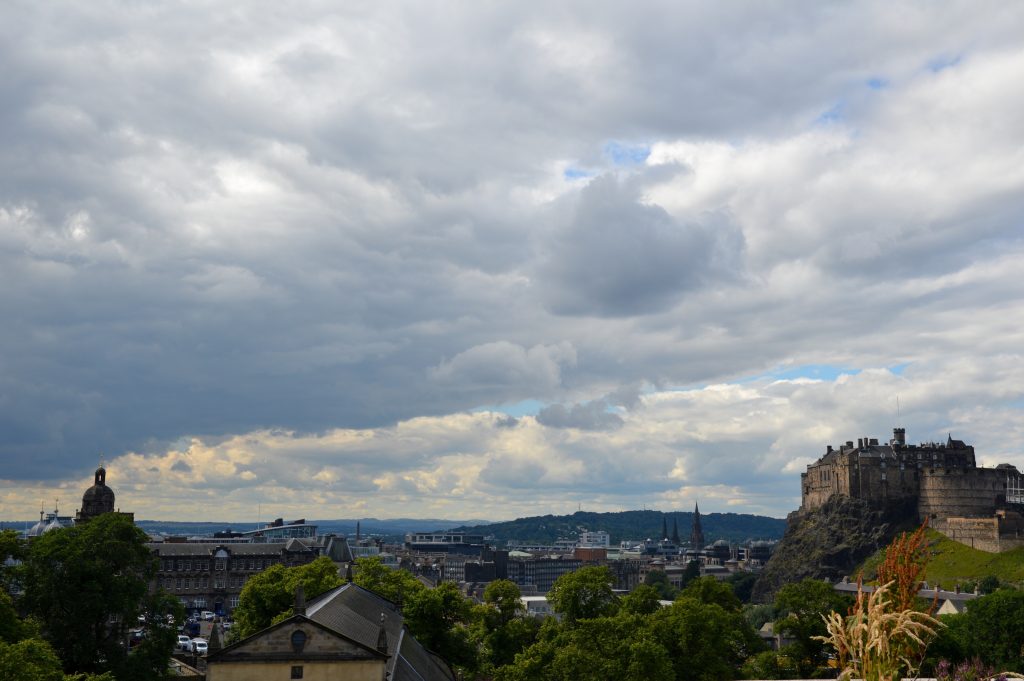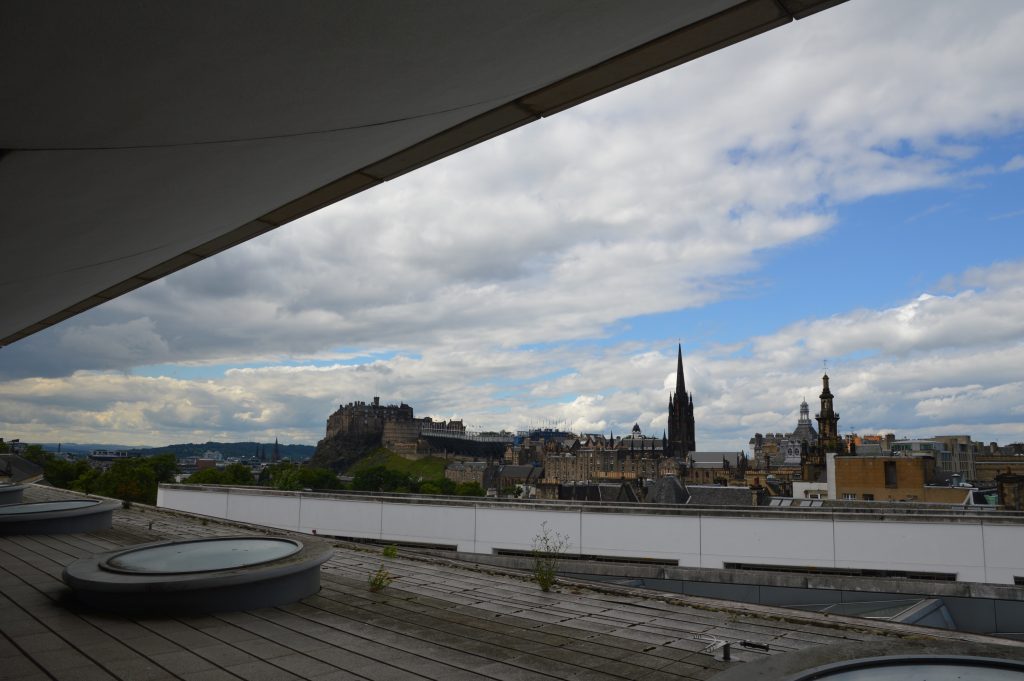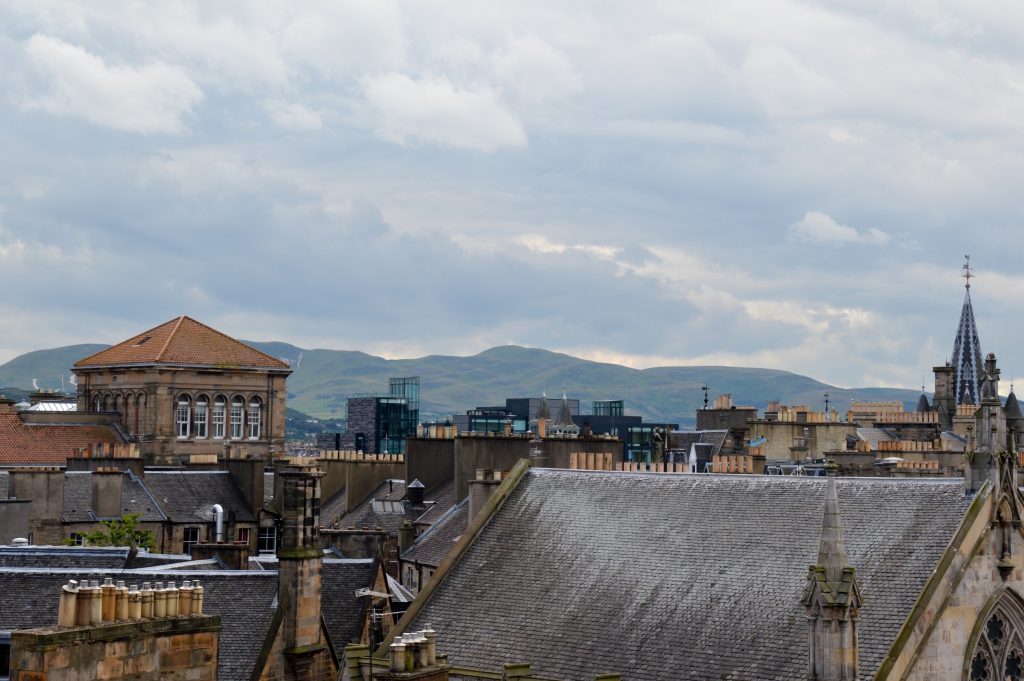 Edinburgh Castle is a cool place to explore and also features amazing views of the city. Tip: buy tickets online and pick them up right outside the gate to avoid the massive lines.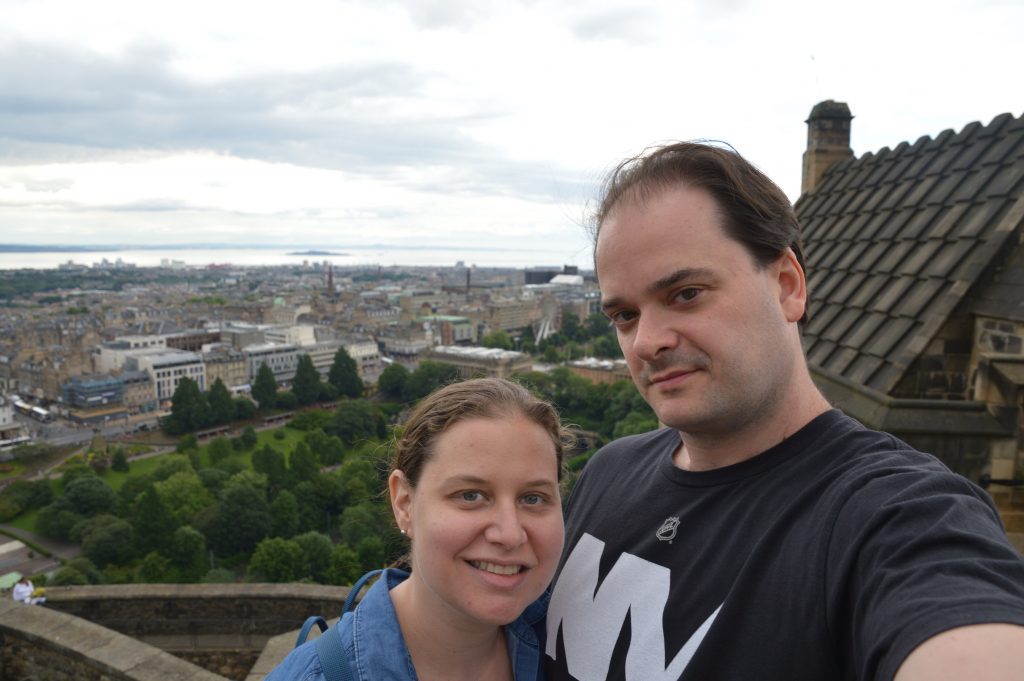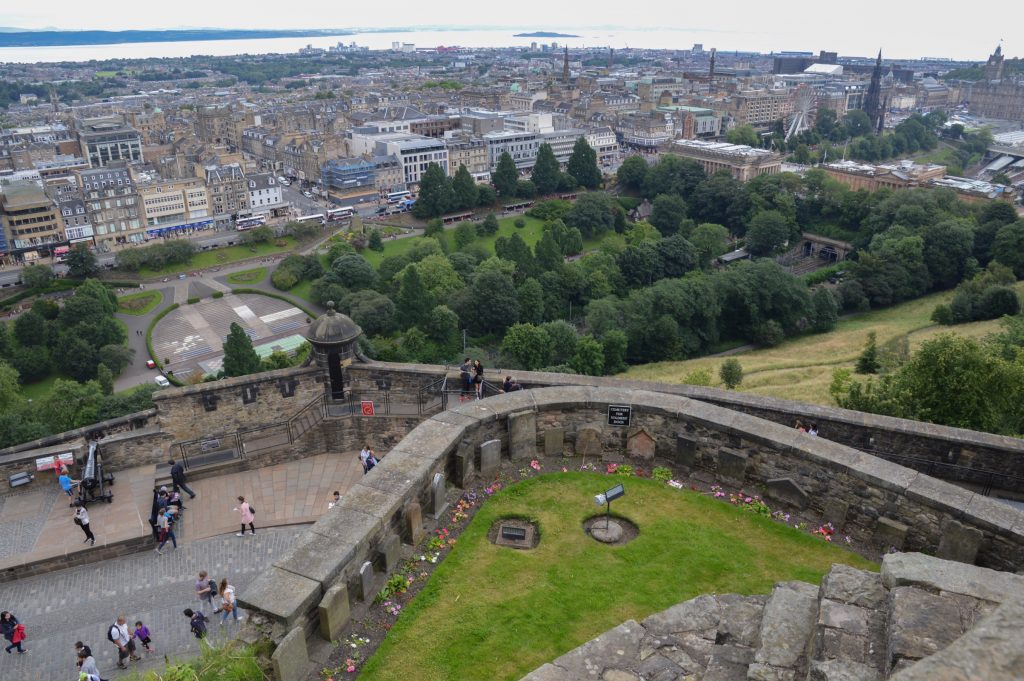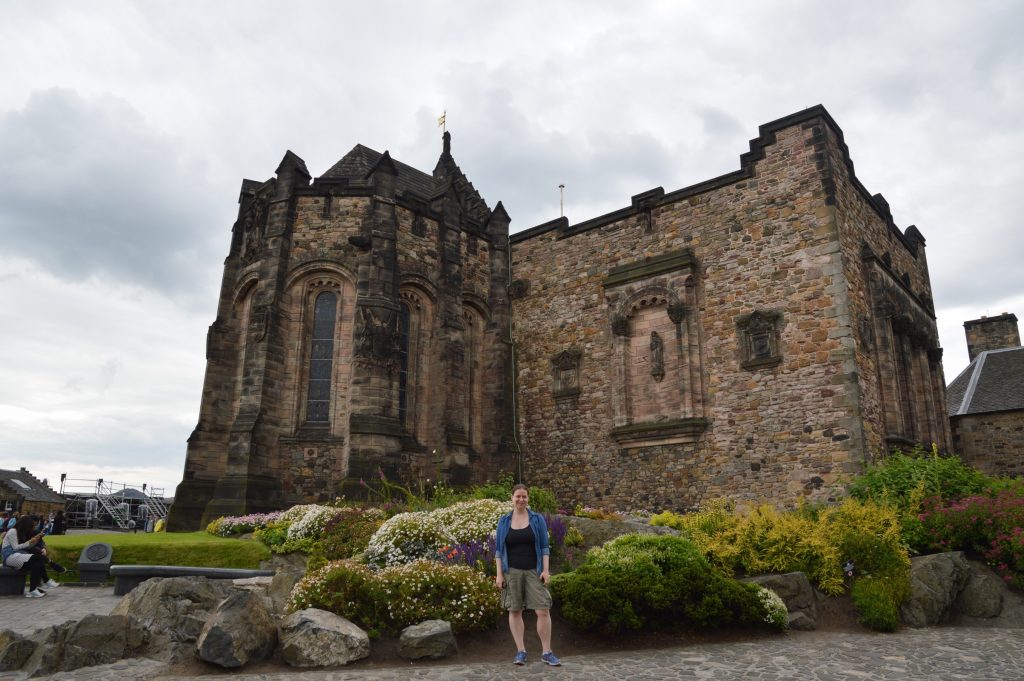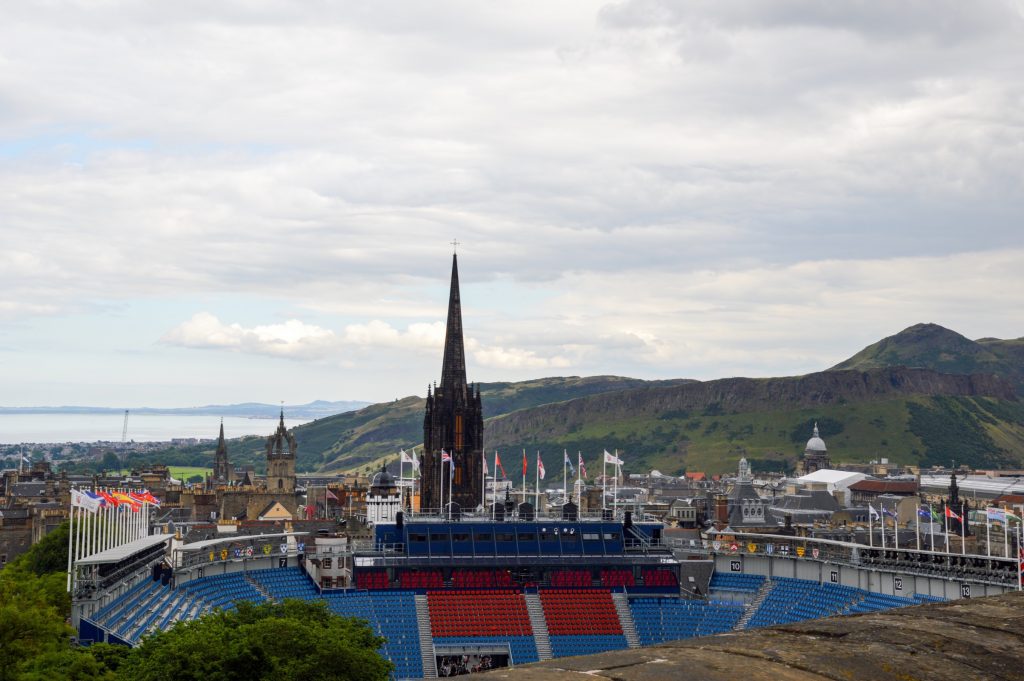 Climb Calton Hill (with oxygen if you need it, like I did) to see views of Arthur's Seat and Leith. Calton Hill is home to the National Monument of Scotland, which was meant to be a copy of the Parthenon but, for budgetary reasons, was never completed. Even though in Scotland it's known by derogatory names, it still looks pretty cool.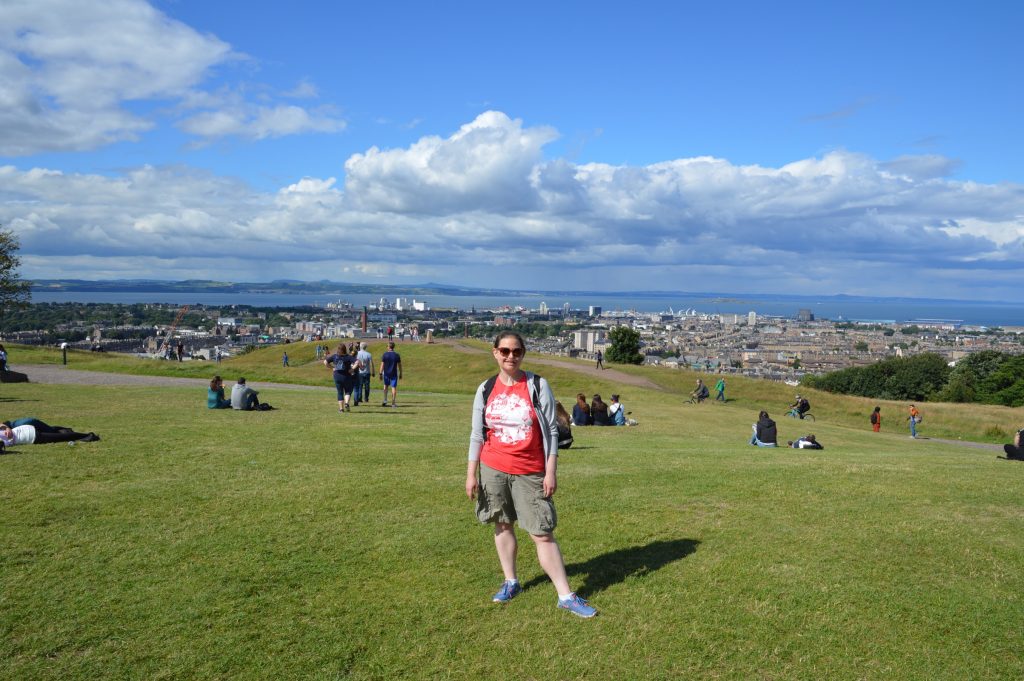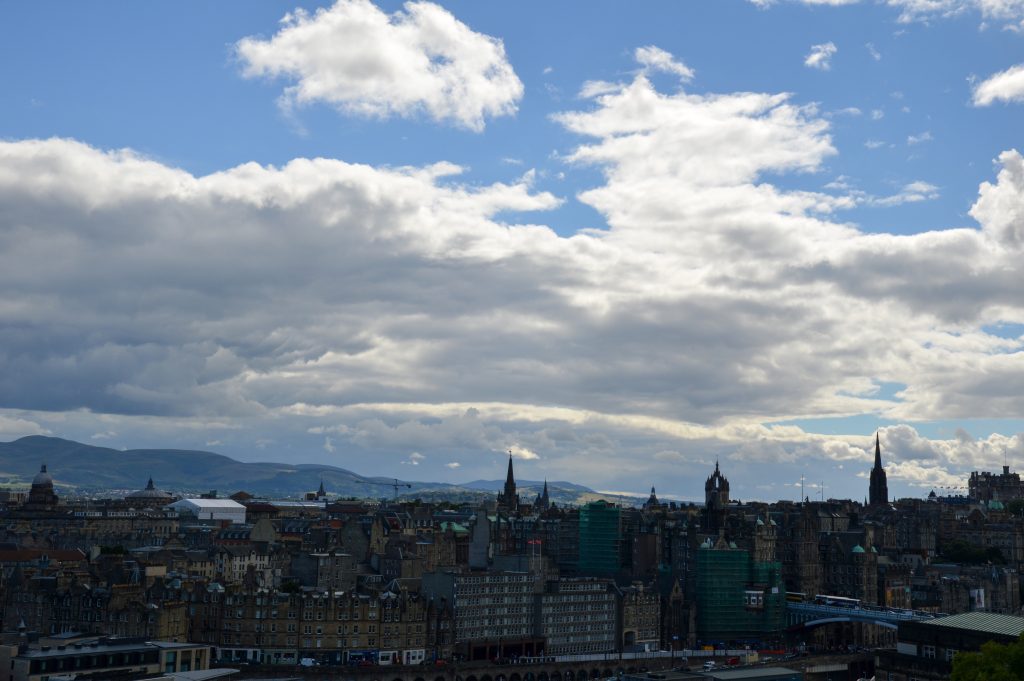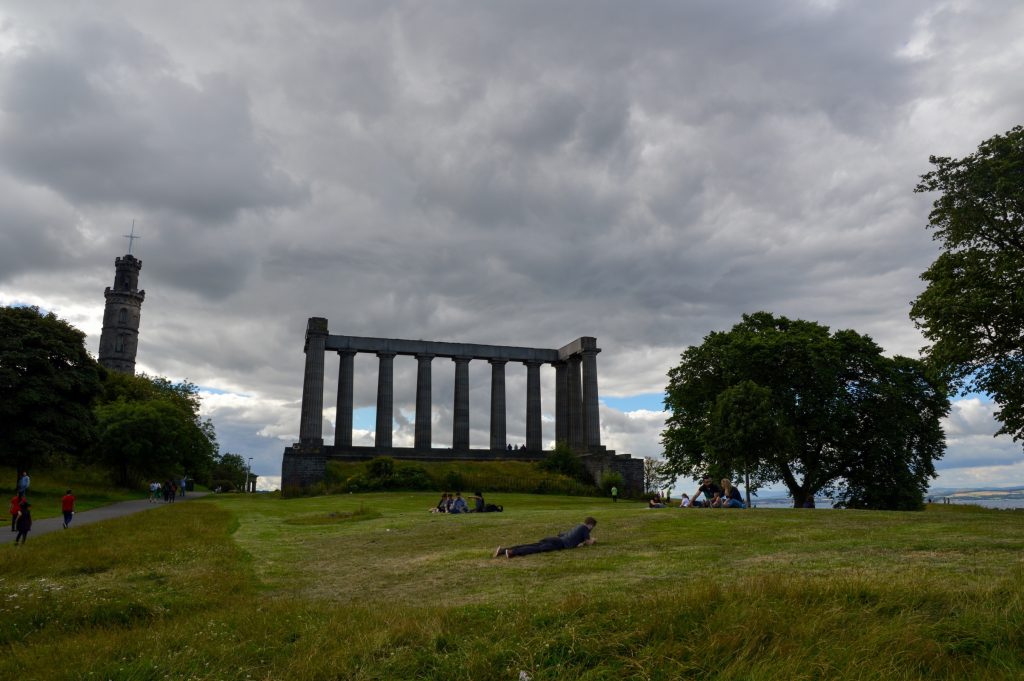 Streets
The streets of Edinburgh are pretty and surprising and feature different types of buildings and colors.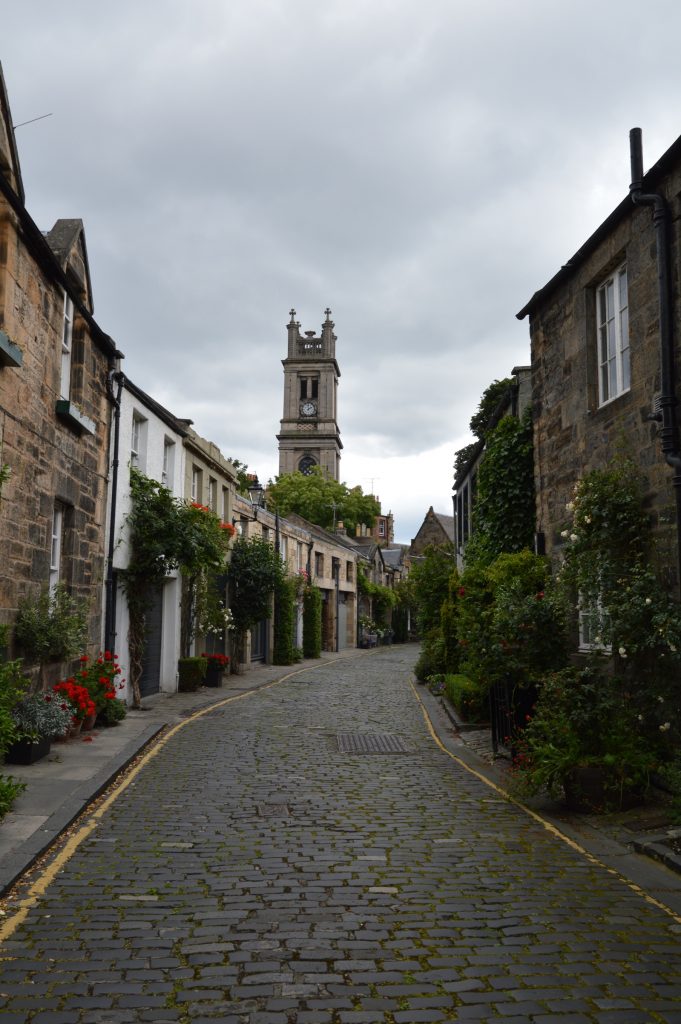 Nature
Did you know there's an extinct volcano in Edinburgh?* Arthur's Seat is a beautiful part of the Edinburgh skyline. And you can climb it! OK, so we didn't climb it, but we did round its base. *Trick question, there are actually 2 – Edinburgh Castle itself sits on one as well.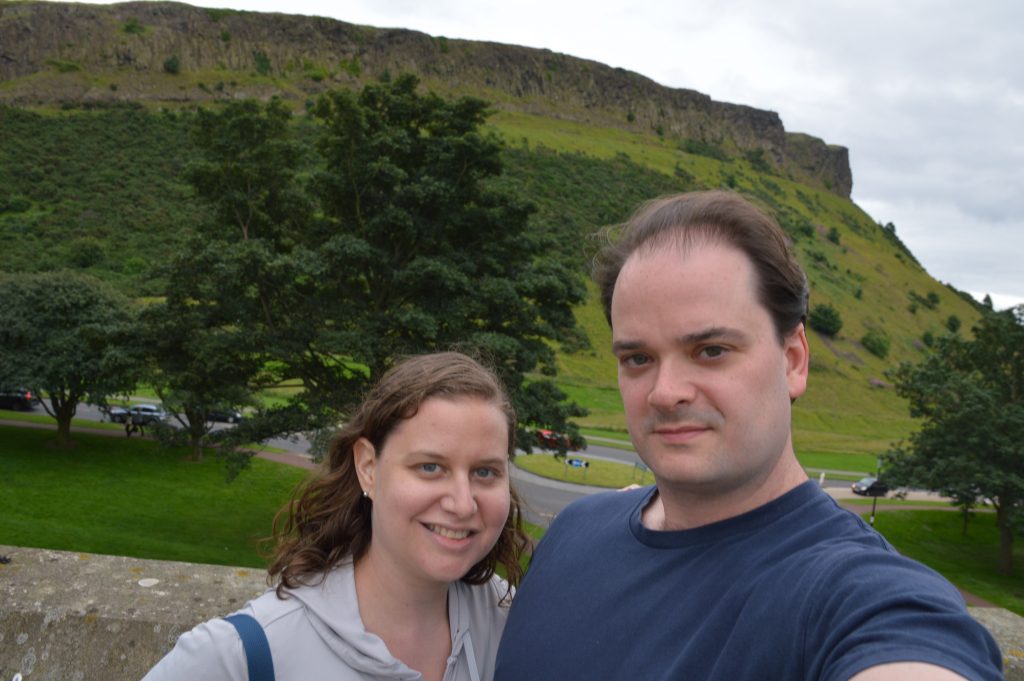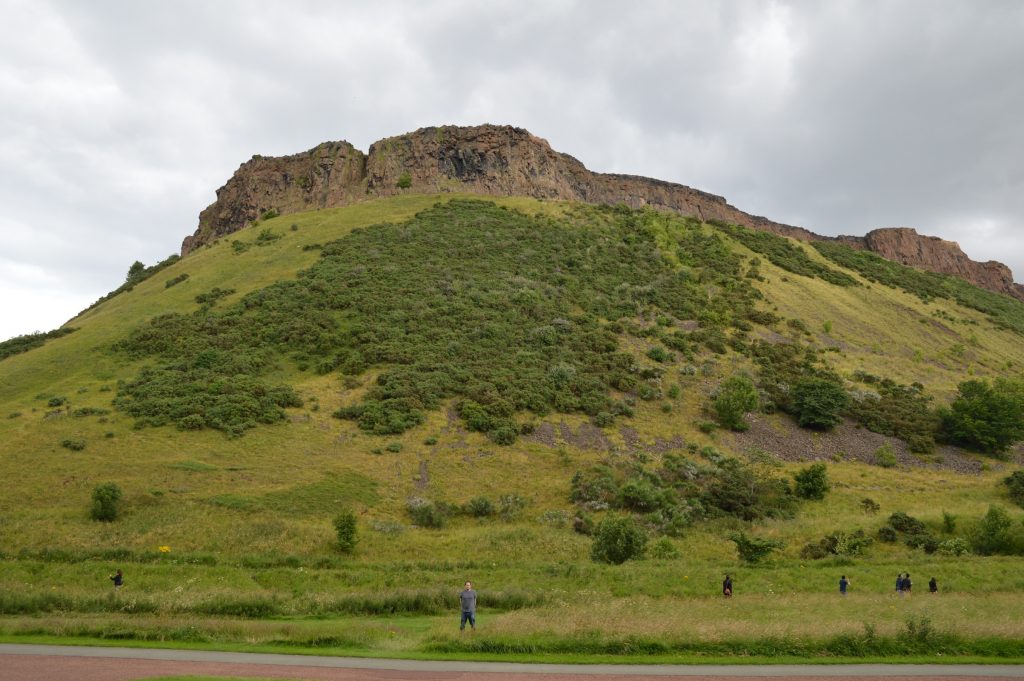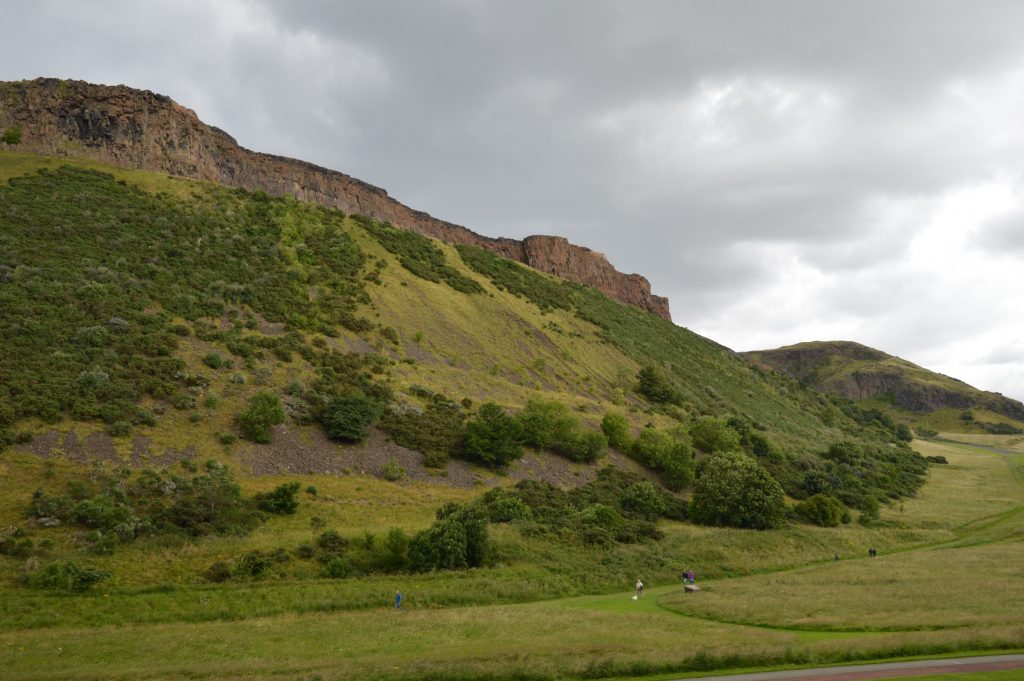 As mentioned earlier, the Water of Leith Walkway was one of our best finds – and was one of the benefits of staying in Leith! In totality, it's a 12 3/4 mile walk along the river from Balerno to Leith. We explored 2 sections: from Leith to the Royal Botanic Garden and from Saughton Rose Garden to Dean Village (with a detour to the Scottish Museum of Modern Art). It's a quiet, rambling path and you feel like you're somewhere remote and special – definitely not a big city. The route itself is relatively flat, but sometimes getting to and from the walkway required climbing hills.
Our introduction to the Water of Leith, in Leith!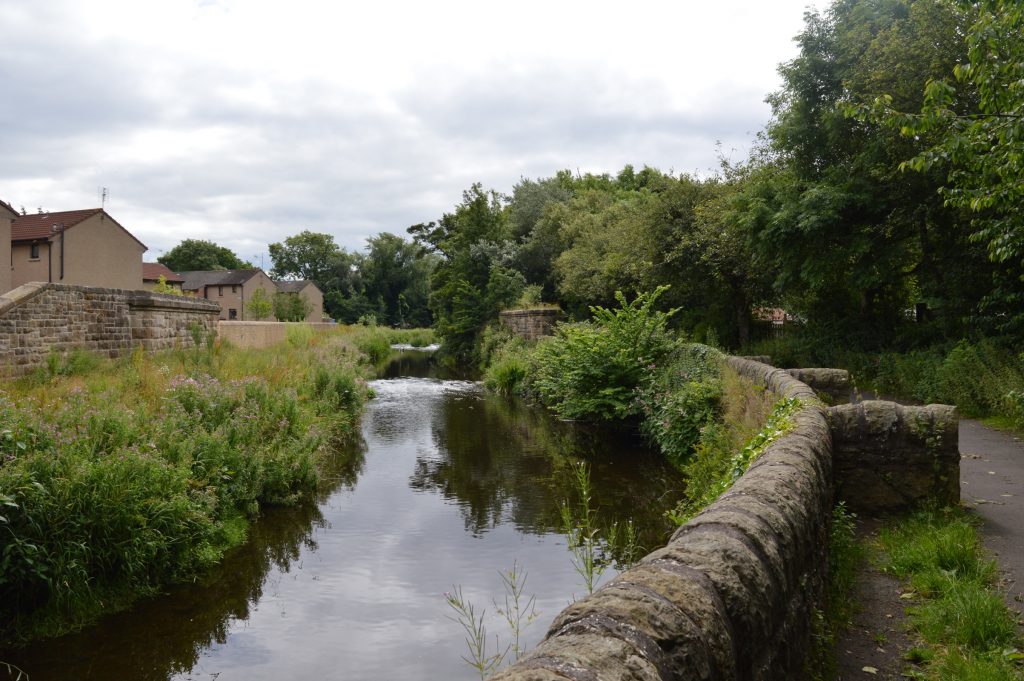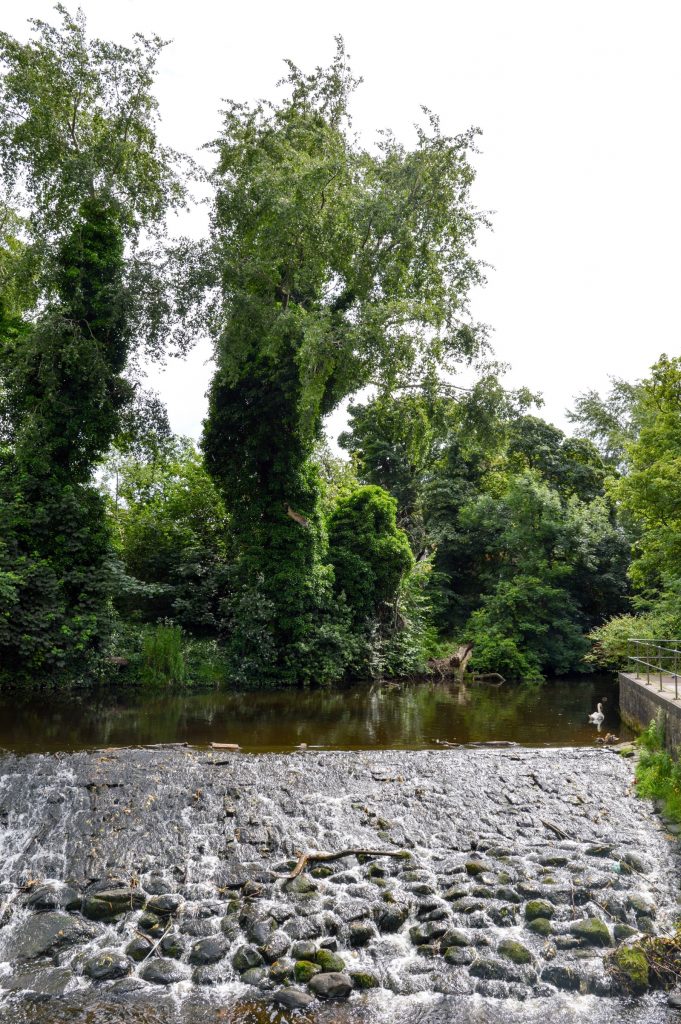 Walkway up to the Scottish Museum of Modern Art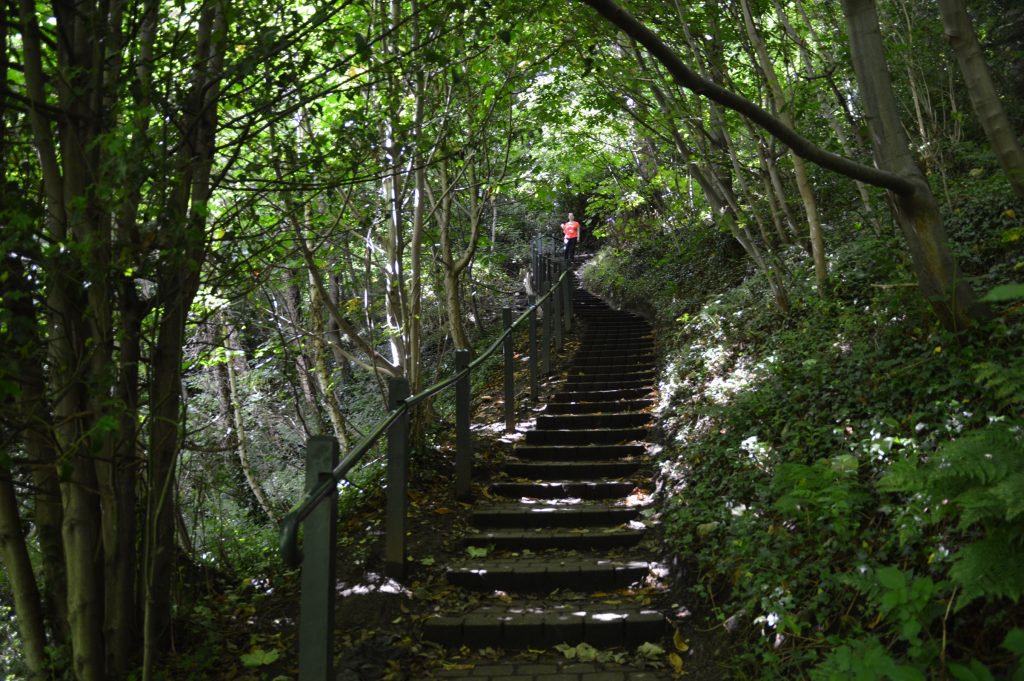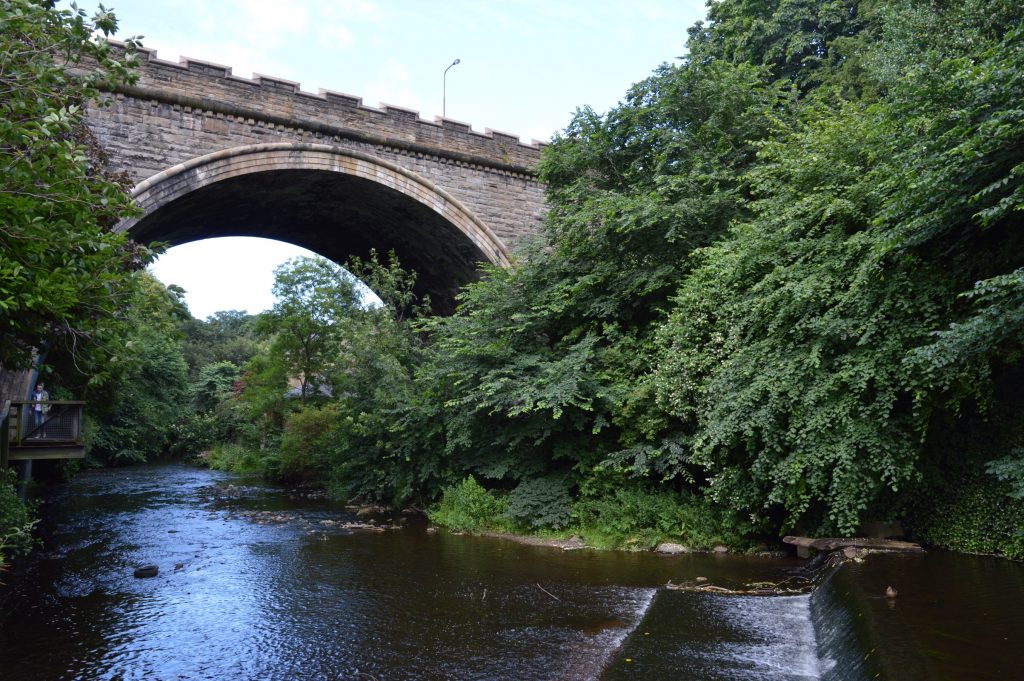 The Royal Botanic Garden is extraordinary. It features fauna and flora from around the world and are so well-manicured it's astonishing. And it's free!
This hedge (pictured left) is over 100 years old!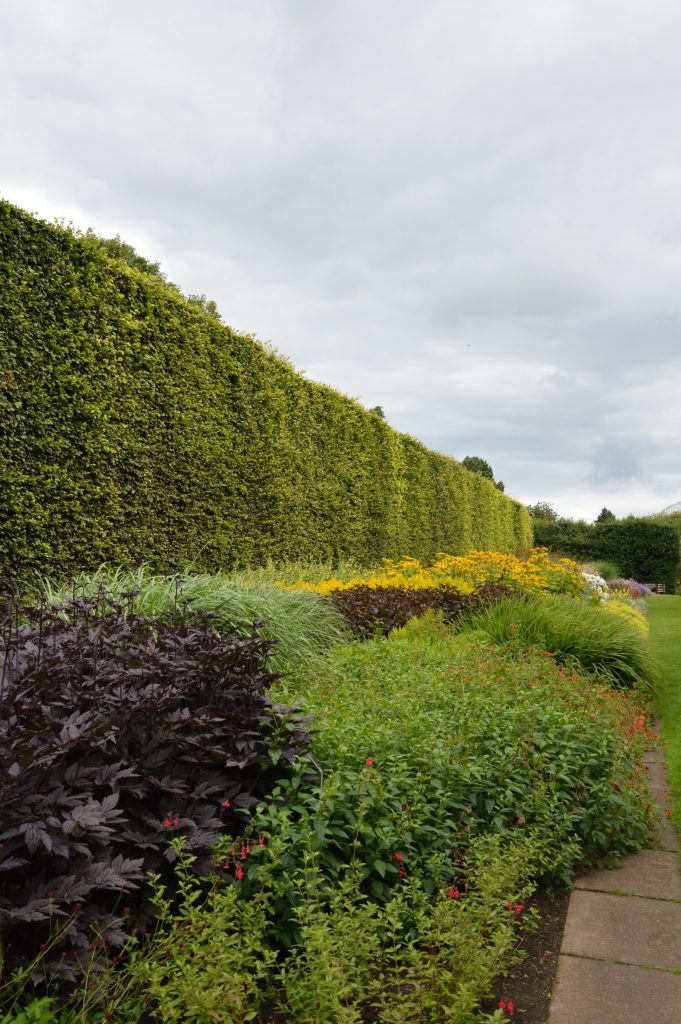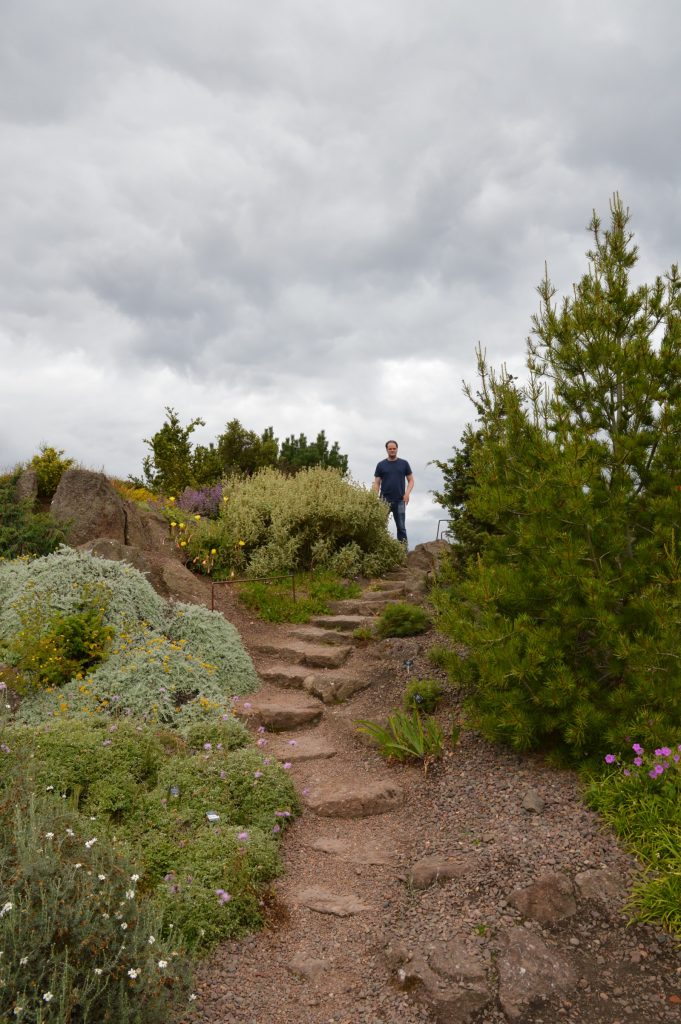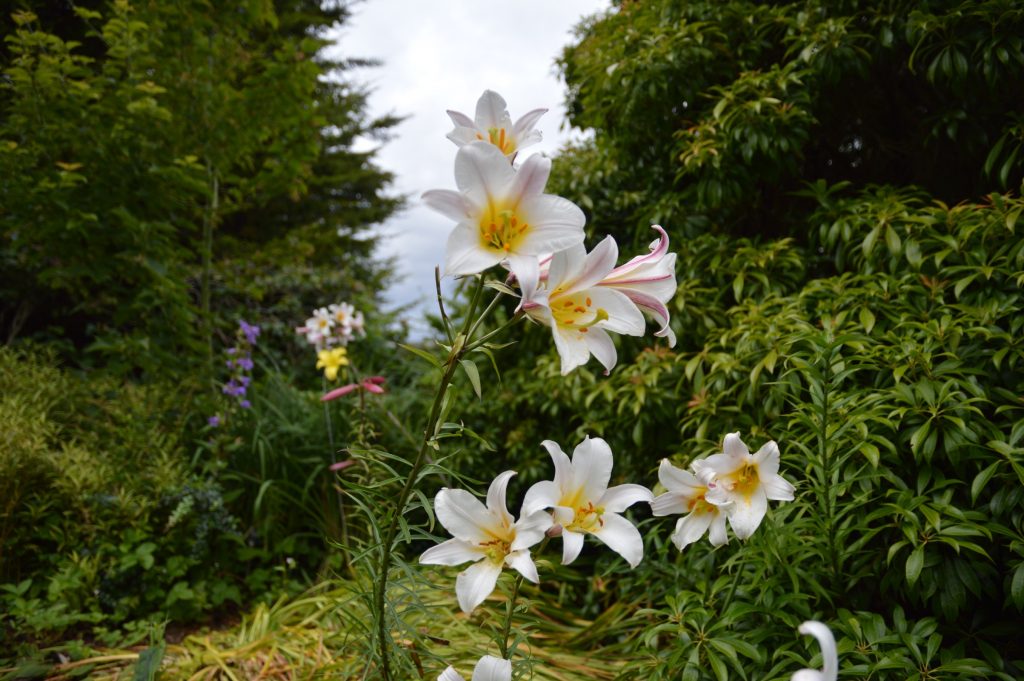 Museums 
A lot of the museums in Edinburgh are free! We visited 3.
The National Museum of Scotland is unlike any museum we've visited being a combination art, design, science, and natural museum.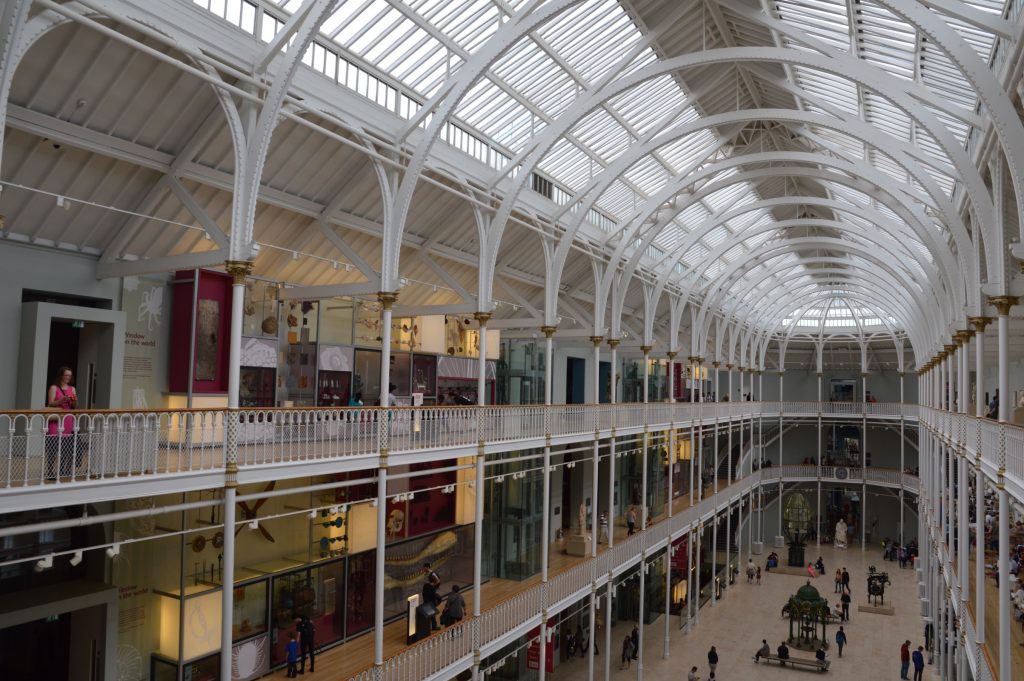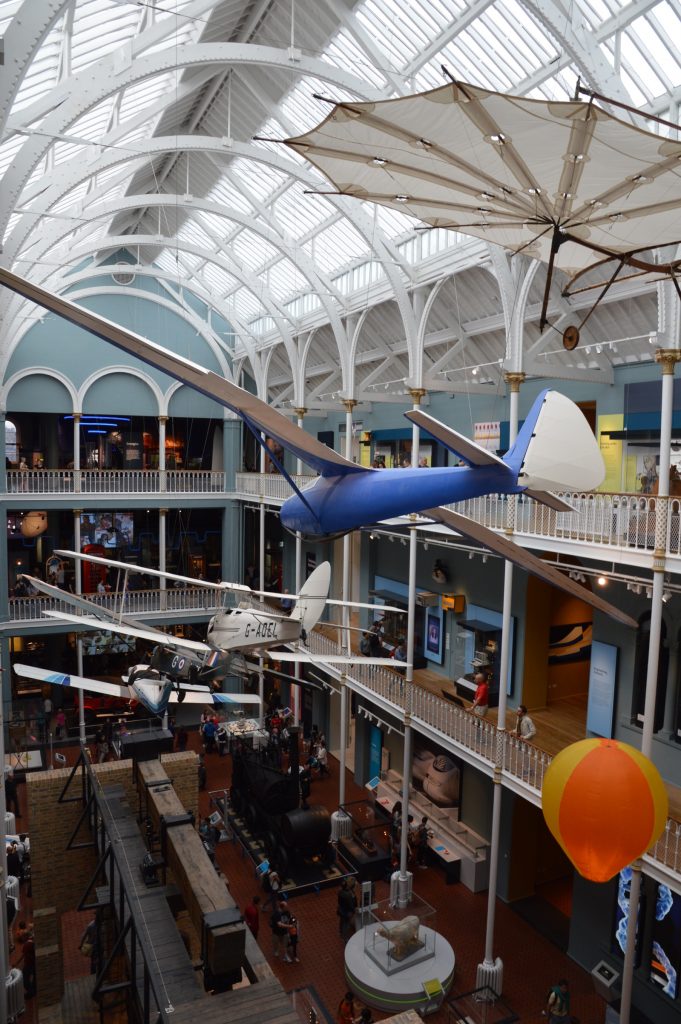 The Scottish National Gallery is a small museum of wonderful paintings right off Princes Street.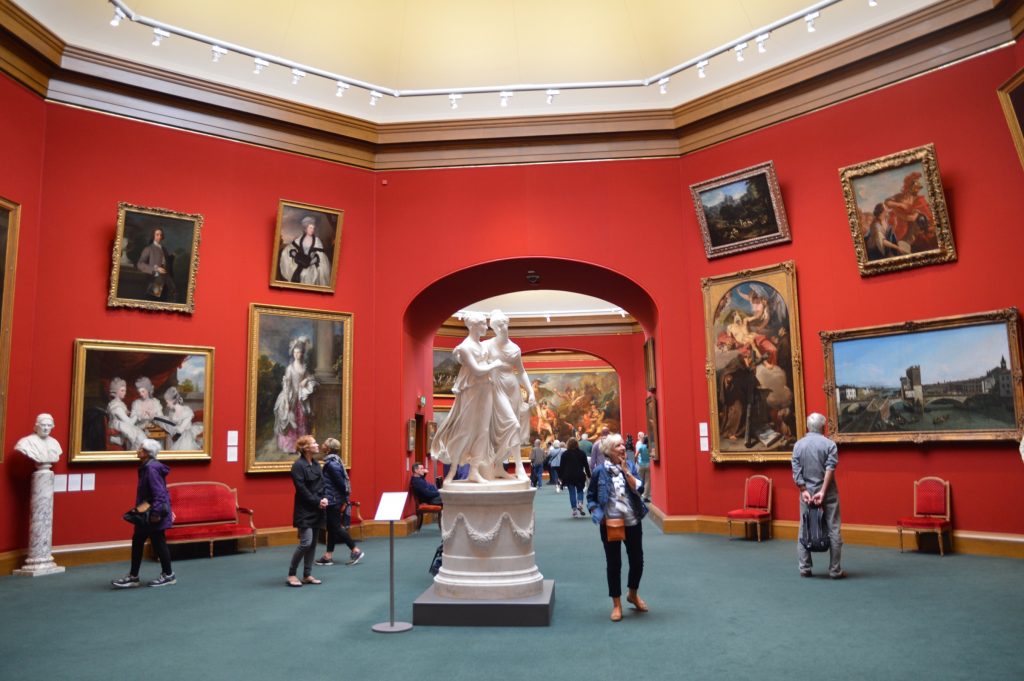 The Scottish Museum of Modern Art is actually two museums. The collection is lovely and manageable, but we liked the outdoor displays best.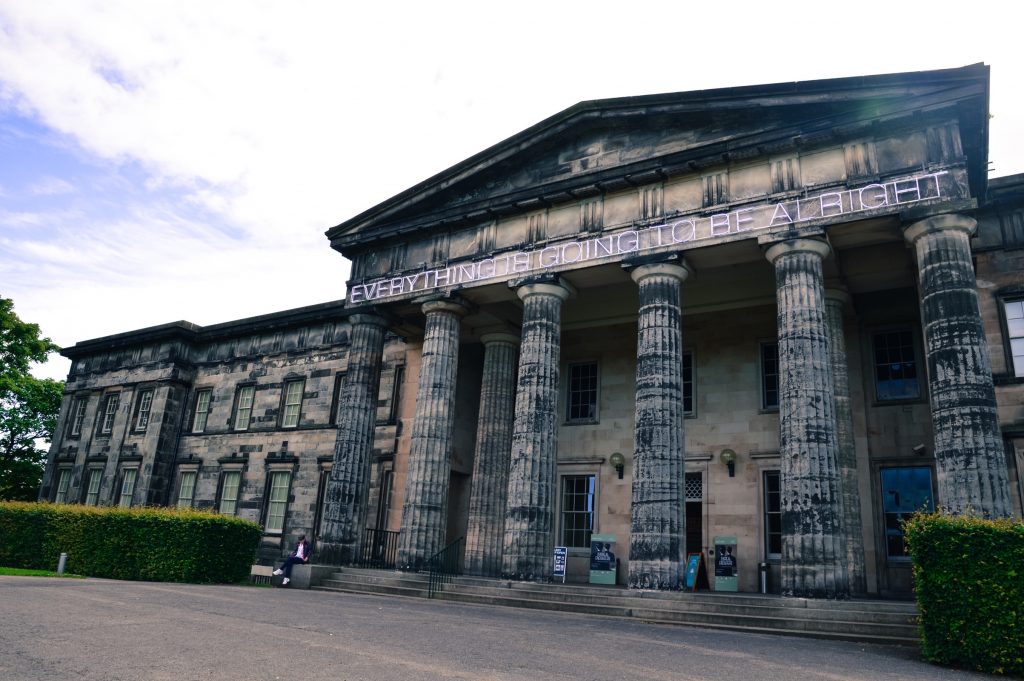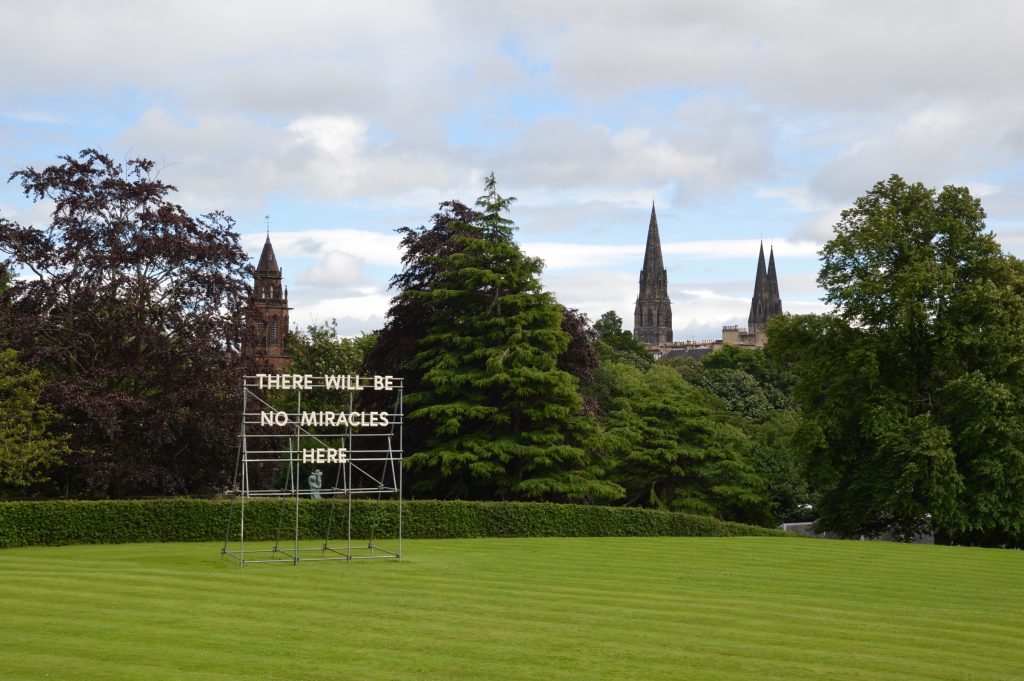 Eats and Drinks
We discovered our favorite beer of the trip so far – the Hanging Bat Brew Co Hibernation Series Saison #002. It was light and crisp without being too sweet. If you like saisons and happen to come across this one, scoop it up!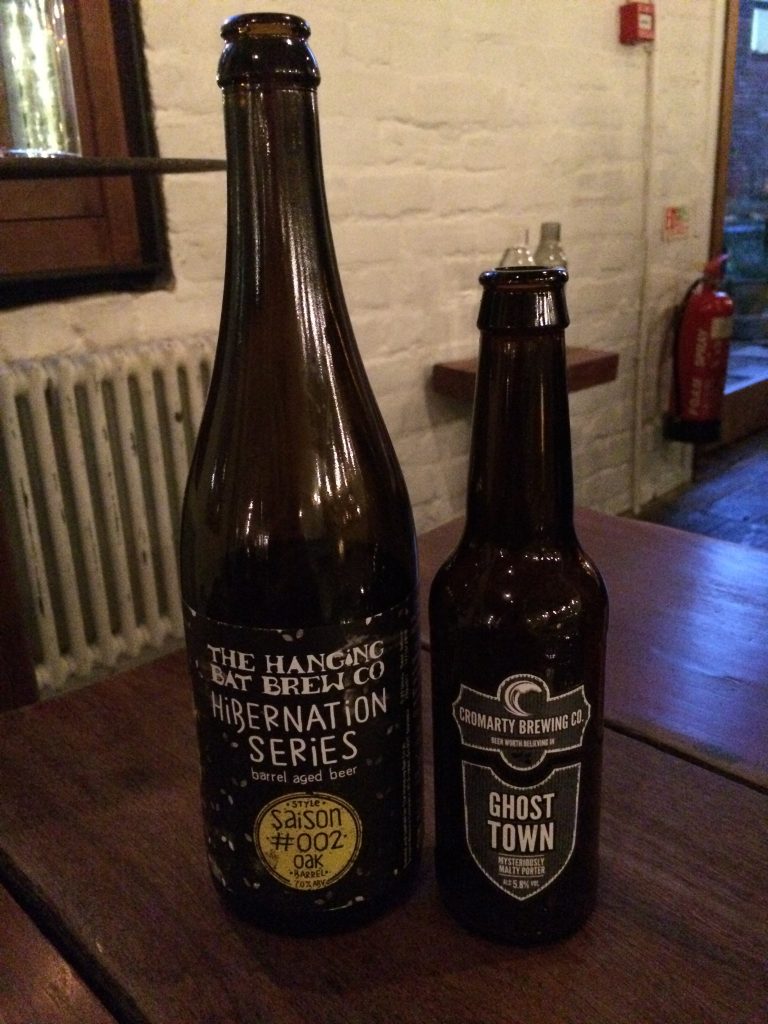 We tried haggis. No comment.
Thanks to a gift from friends (thank you Lauren, Jamie, Harper, Brooks, and Winston!) we ate a 6-course meal at Timberyard, a restaurant that is way too trendy for us. It was delicious and the plates were beautiful so we'll end this post with some food porn.